I can't believe it didn't rain much at Seattle for round 12 of the Monster Energy AMA Supercross Series! It's always a gamble up in the Pacific Northwest but the riders dodged a muddy bullet this weekend. Instead of talking about the same ol players like Eli Tomac, Justin Barcia, Malcolm Stewart, etc., I wanted to write about a few things from the back of the pack! Oh an maybe some Christian Craig talk… Here's Daytime..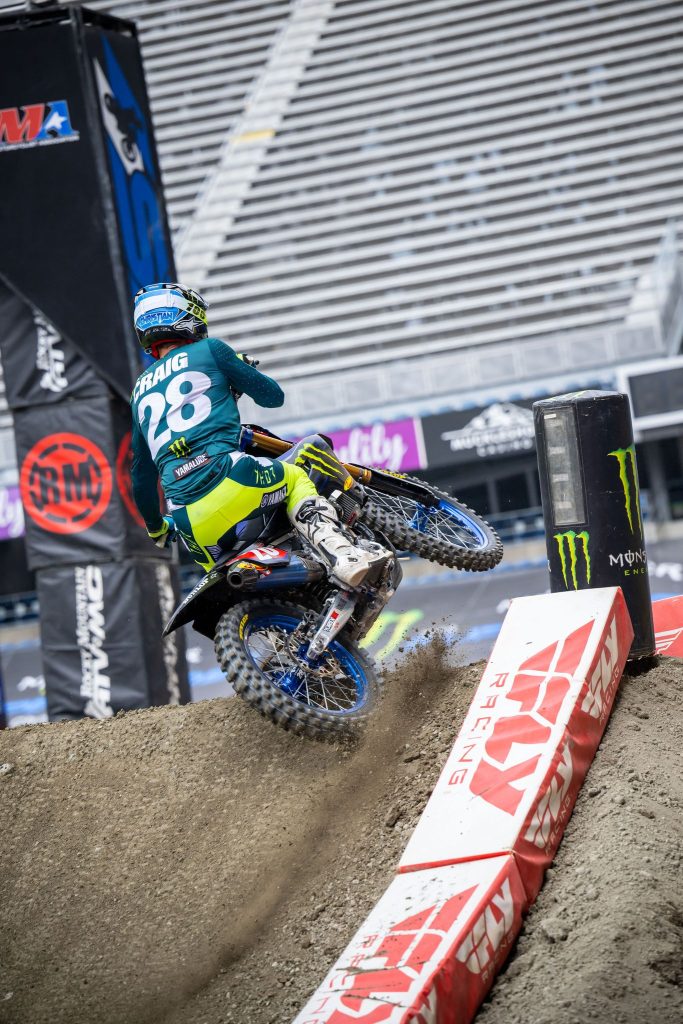 Christian Craig: There is no doubt he is the fastest guy in the 250 west but Mosiman I think could have had something for him Saturday night. I will say that even though I am a CC fan, I do think Mosiman's pass WAS NOT a hard pass at all. CC was a bit mad on the podium and I get why, but Mosiman made a textbook block pass and barely touched Craig on the exit, which screwed his rotor. However, Craig shouldn't be too pissed off at Mosiman for that move. He has a big enough lead where he can top 5 his way into the sunset, but I understand that race adrenalin will kick in and nothing short of a "W" will suffice for Craig. I get that, but can we race a little and bump without getting pissed. I think Craig is actually fine with that type of racing but maybe Mosiman has a history of bonehead moves and some riders are more hypersensitive to him.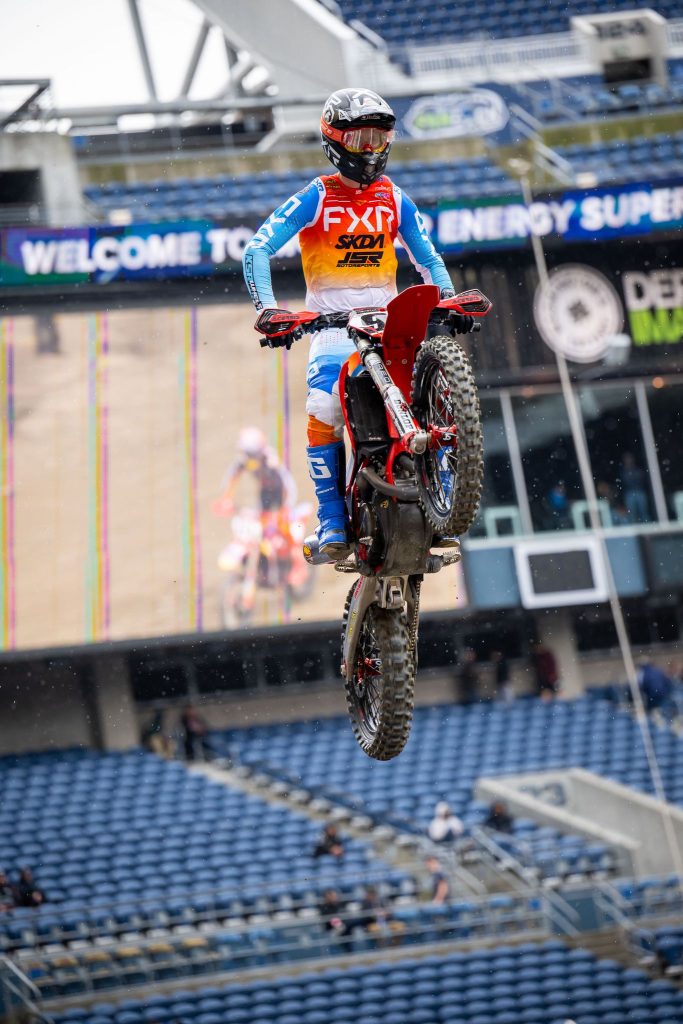 Justin Starling: This dude continues to impress! Starling has a smooth as a baby's ass riding style and is efficient on the motorcycle. He never really looks like he is going that fast but he has that under the radar speed that a lot of us wish we had! A 12th place in Seattle again proves that he is one of the best non factory supported riders we have in the series. What sucks to me is that I don't think a factory team would ever give him a chance. This may be a little harsh to say but I just don't see a team signing someone like Starling, which to me is something we have to work on in our sport. Starling may get a call to fill in for someone or even make a move to a team that is more sideways than a step up, but he deserves to get a shot on a factory bike. A 19th in the series on his own dime is impressive and I've always known he was a great rider but after watching him ride this year at a couple rounds, I am even more impressed.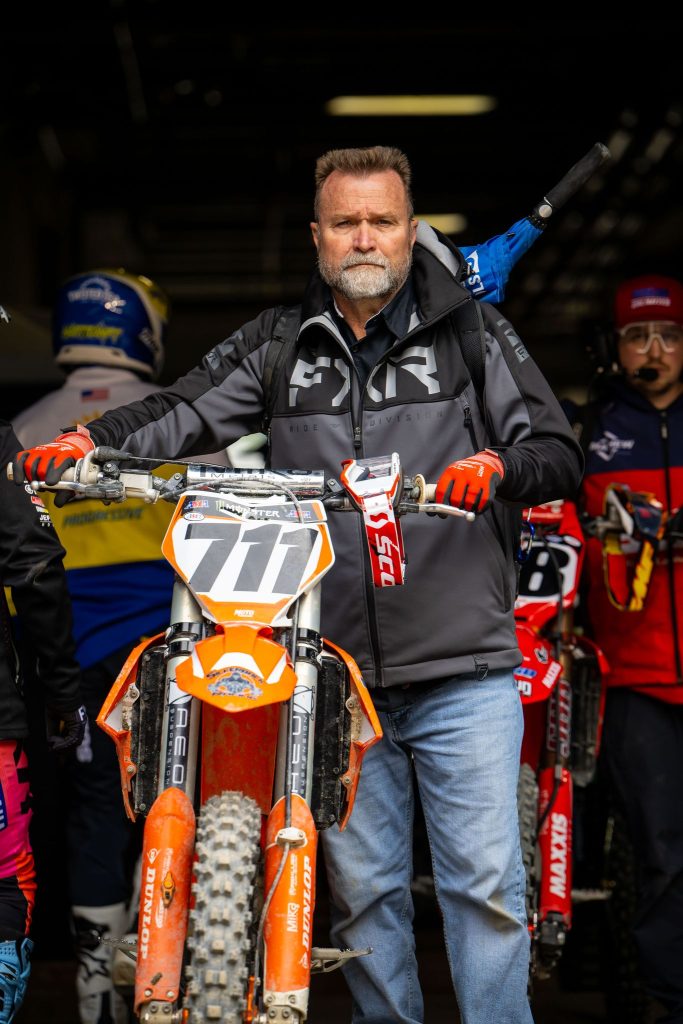 Tristan Lane: I have heard from more than one person that this kid is the real deal and is one of the nicest young riders we have in the sport. The last two weeks have been great for Lane and an 18th in the main event in Seattle has to be rewarding for him and his family. A kid coming from Florida with a stock muffler on his KTM 450 SX-F and making a main event is bad ass! I love to see riders come to the race with stock bikes and make mains! It shows just how good these production bikes are!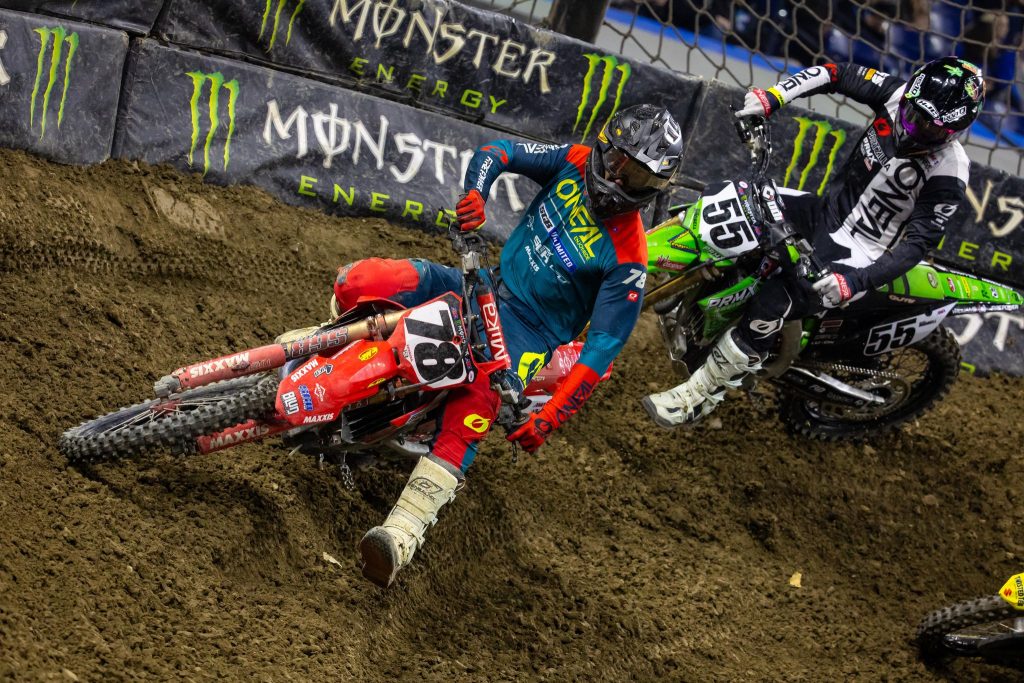 Cade Clason: Props to Cade for getting cleaned out and hauling ass back on his bike to make the main event! I don't know exactly what Moranz was thinking because he had the block pass clean yet he fell as well? What? I think some of these guys go for the "take out" but take too long to make it happen when they should just do a hit and run then bounce outta there! Cade picked up his bike quick and rhythm'd his way across the whoops perfectly to get to the main! Way to keep your head on a swivel Cade!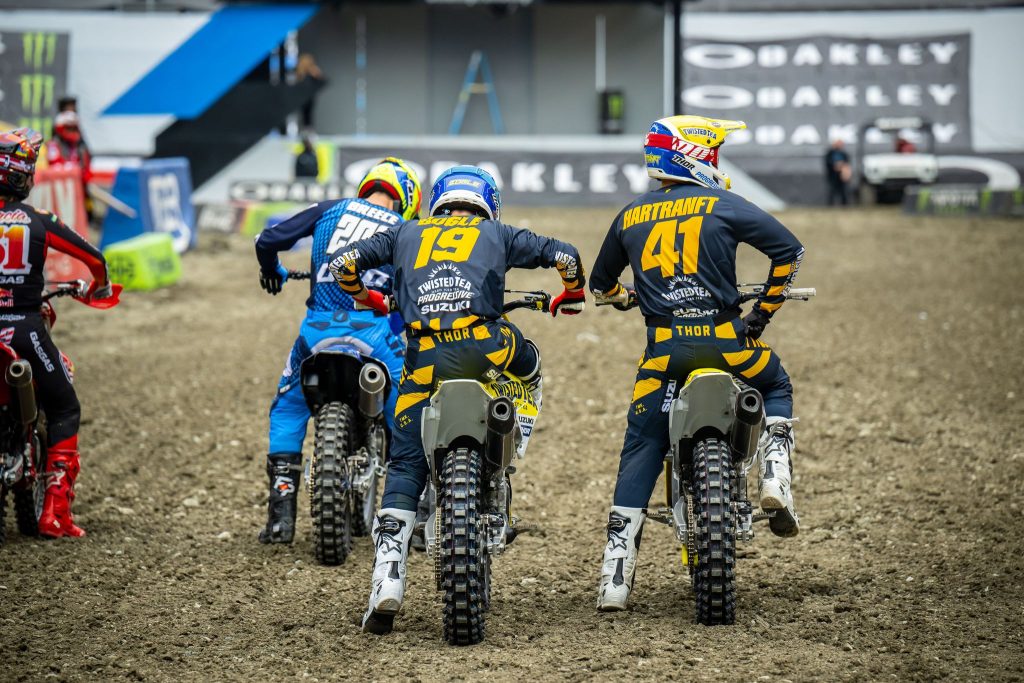 Justin Bogle: Just a shout out to Bogle for getting his shit together! This isn't a dig at all but we just come to expect more out of Bogle, but injuries set you back. Bogle has had a rough go but he has kept in the fight and we are now seeing his starts come back as well as some race fitness! I am here for all of it! Love when a rider doesn't give up or listen to us media asshats and just keeps digging to be better on his dirt bike! Kudos 19!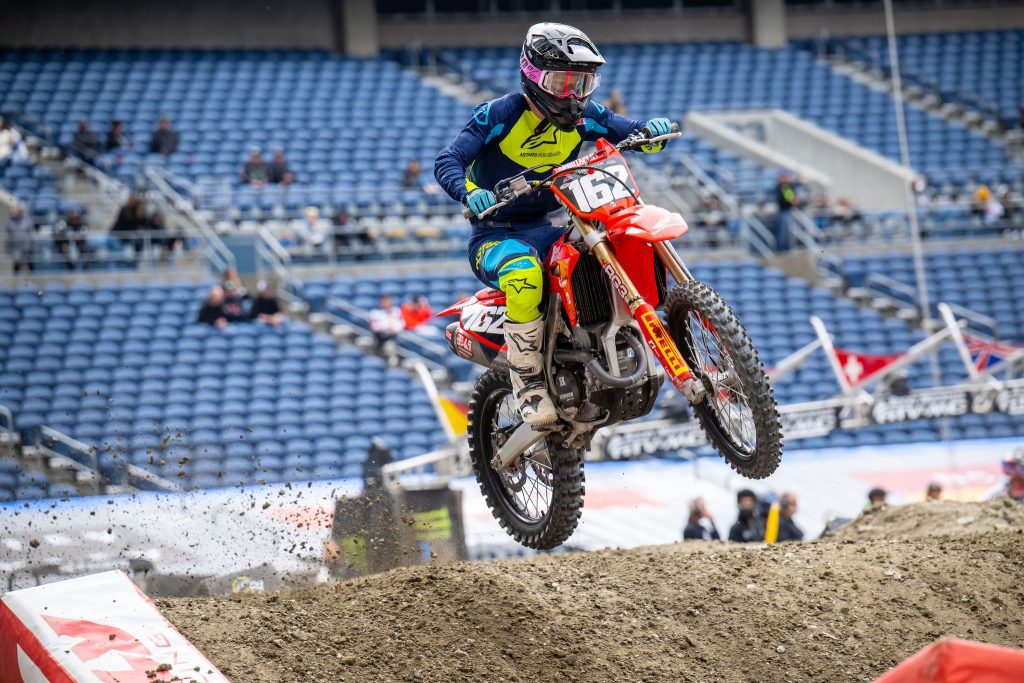 250 LCQ Fight: Chance Blackburn got cleaned out from Maxwell Sanford and I get why he would be pissed off. However, that fight led to a discussion within our household Saturday night. What do you do if you're the rider getting wailed on during a race? Do you fight back and risk getting DQ'd? Do you just sit there like a little bitch and just take it? AS a privateer getting DQ'd from not only one race but future races could be damaging to your bank account. Not to mention all of your sponsors and potential sponsors seeing you act like Mike Tyson with a helmet on. being that I am older with less testosterone on board than these young kids I tend to lean towards not retaliate because it will just cause more problems down the road for you. I mean it was Sanford's fault but Chance should have been slightly more calm and maybe went ham on Sanford back in the pits where there were less cameras. This is my suggestion to all the young bucks out there that want to swing on another rider during the race.