This is how I spent my day yesterday.

This is how I spent my day yesterday.
One of my jobs is as a brand manager for Faction MX, which is one of the leading valve-train component companies. I thought that it would be cool to get a 2010 YZ450F, equip it with all Faction valves, springs, FMI controller and hoses and then let a major magazine wring it out. So I've been building this bike in my garage and realized that we needed a motor guy and a suspension guy to get this thing up to snuff. So Frenchie from C4MX was called in to work a little magic on the machine and I thought that the guys at FOX Suspension could dial in the bike.
Oh yeah, then I had to sell it to TWMX and one hook was that I could get a guy I know named Tim Ferry to come out and ride it. He's retired and has nothing to do but help me out anyways right? So Bill Weppner (owner of FactionMX) and I drove down to Sunrise track to meet up with Sergio from Fox Suspension (an engineer who used to work at Factory Yamaha and Kawasaki) and the TWMX guys for a shake down. And of course Tim Ferry who was out in California vacationing. One speeding ticket later, Ferry was there and in action again to give us his opinion on the bike.
How did it go? You'll have to pick up the issue in a couple of months!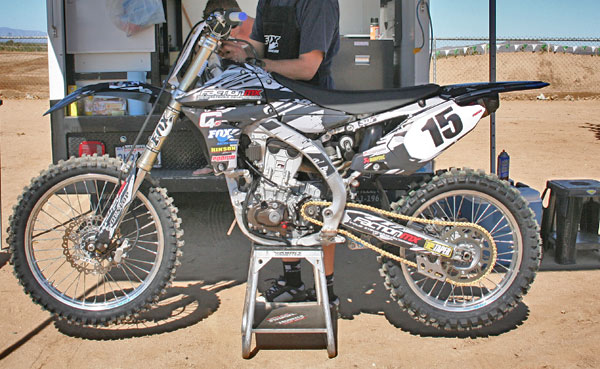 Here's the machine in all it's glory. Thanks to Fox Suspension, C4mx, Pro Taper, Hinson, Dunlop, Hammerhead, Akrapovic, Suspension Direct and Podium Grafix for the help in getting this thing going.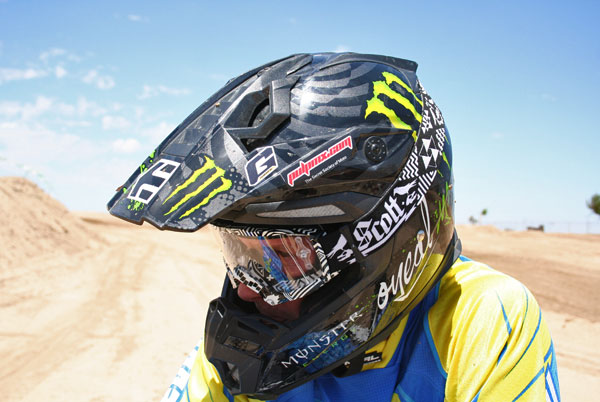 Ferry represents Pulpmx out there in the desert heat.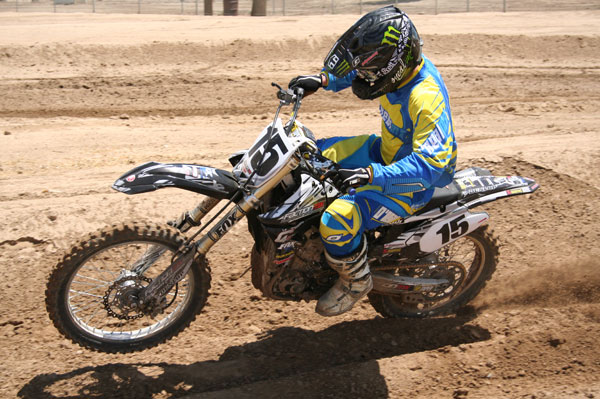 Like I tweeted yesterday, I may be biased but to me, Ferry looked like he could go out there and win Unadilla.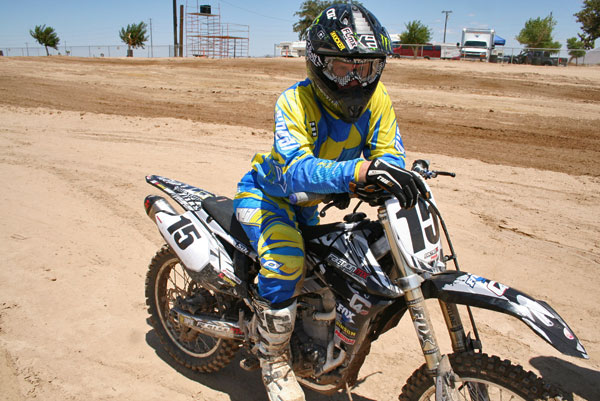 I really like the look of the bike, all black plastic, a sweet looking Podium Grafix kit and some white Factionmx one piece white hose kit makes the bike look pretty sweet I must say. Matthes designed!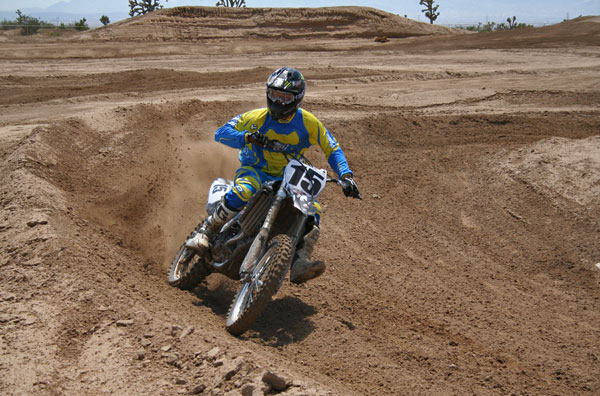 Timmy checks me out. We had a good time yesterday, he must've felt a little weird because nothing fell off the bike all day. Stay tuned to TWMX for all the goods!