Thanks to a Canadian dude named Tyler Spikman, you're all in for a treat as we look back at Vegas.

Thanks to a Canadian dude named Tyler Spikman, you're all in for a treat as we look back at Vegas.
PHOTOS BY TYLER SPIKMAN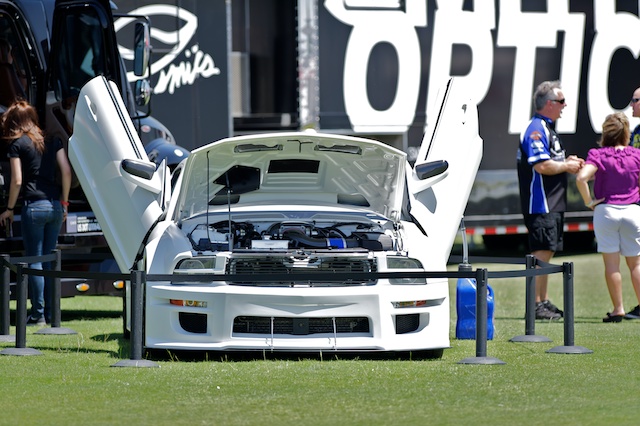 The Las Vegas pits are always cool with lots of stuff going on including a Nuclear Cowboys display that had smoking cars. This is a car with gull-wing doors that always signifies cool.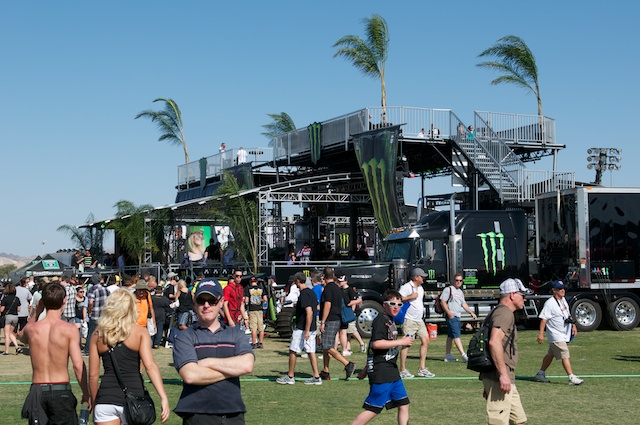 LIke I said, lots of things going on including dudes with no shirts on and people that aren't impressed by any of it.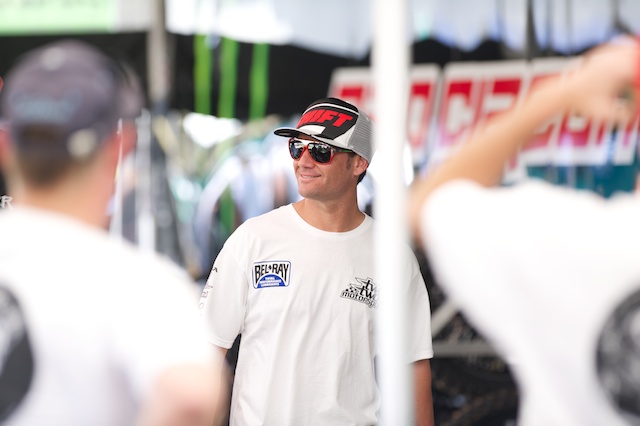 Why wouldn't you be smiling? Win or lose, Chad Reed's had a great season.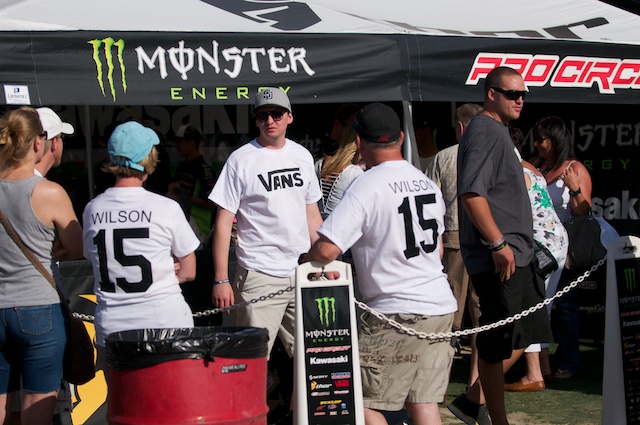 I saw a whole bunch of these fans and wondered when Deano got so many fans before I realized that Vans had made these shirts for all the PC guys.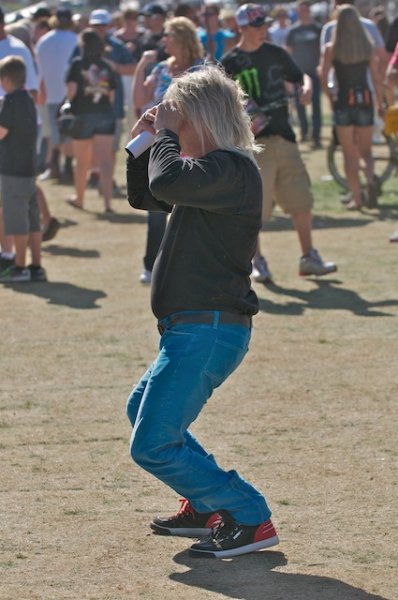 I don't even know what to say about this picture.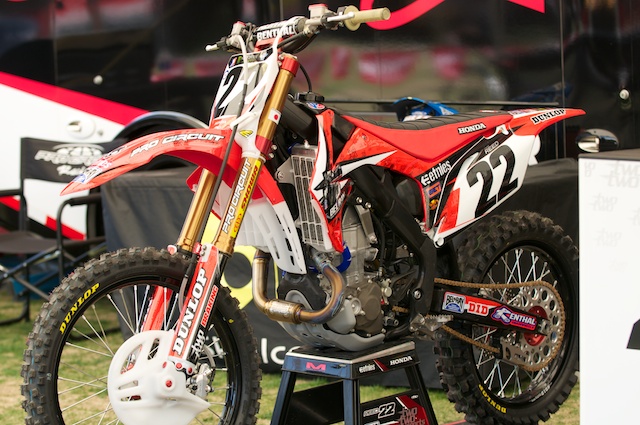 Reed's bike looked pretty sick, I love the look and the new Shift gear was also pretty sweet.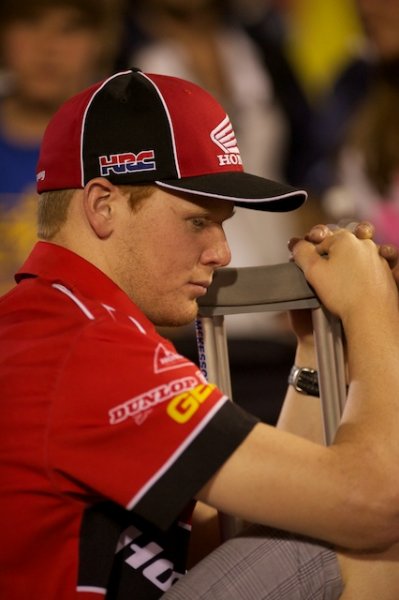 Trey Canard was there on crutches to take it all in. His expression in this photo says it all. He's not happy to be there.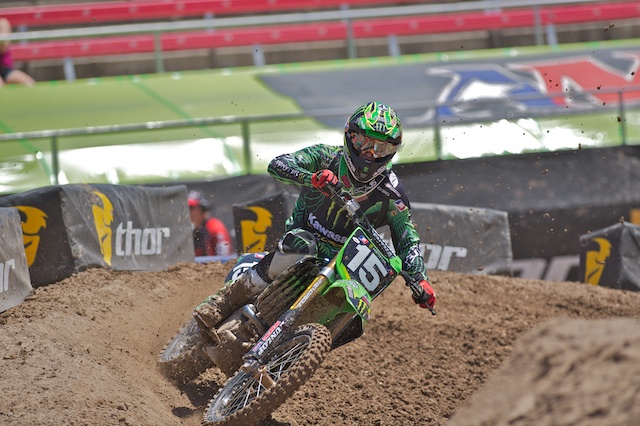 I thought we'd see more out of Wilson because of how great he rode in Vegas last year but he sort of just ride around. I'm sure he was in full "protect myself for outdoors" mode.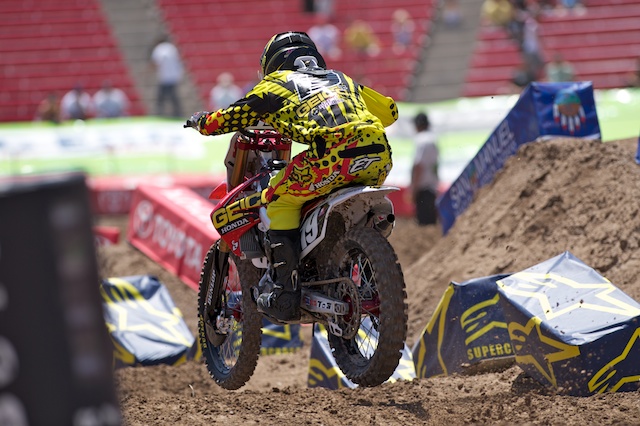 Eli Tomac had all the momentum going in and for most of the main event, looked to be in control of the championship but in the end, he couldn't get it done thanks to some hard racing by others.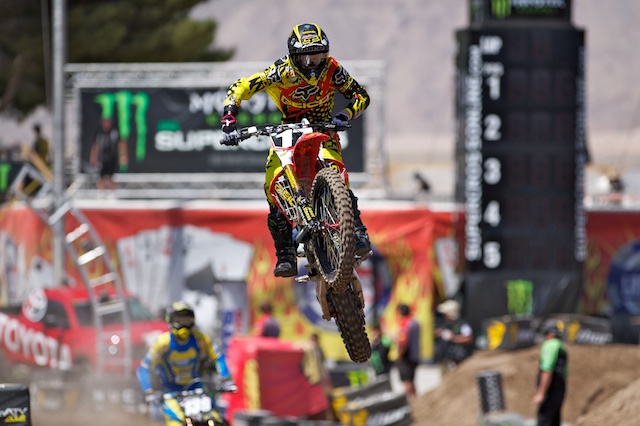 Justin Barcia pretty much just had to circulate 15 laps around the track and the east championship was his. He did a good job at that.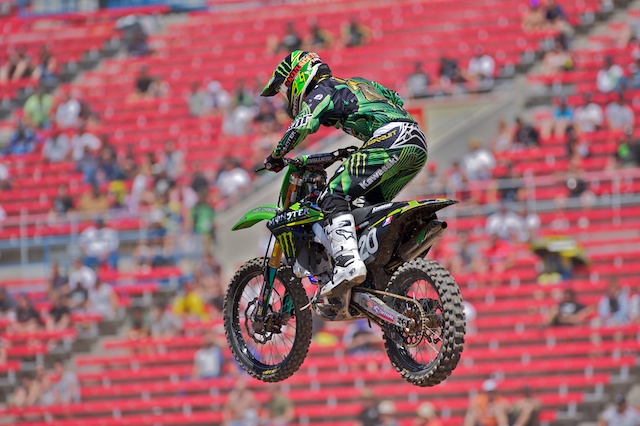 I counted him out, hell- almost everyone counted him out despite him having the points lead but Broc Tickle got it done with some gutsy riding and a tiny bit of help. Congrats to the number 20.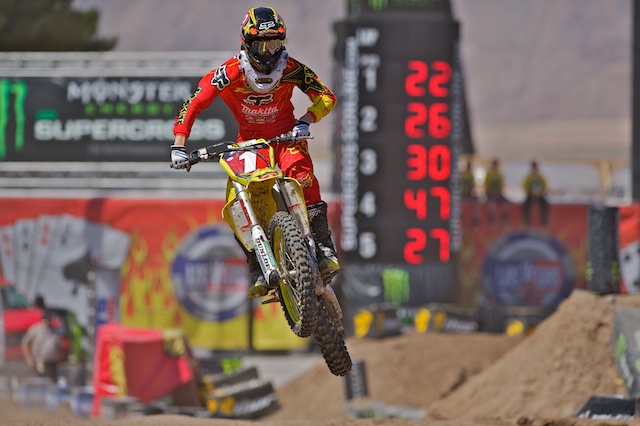 This was going to be Ryan Dungey's last ride with the number 1 plate and he did it proud by catching Chad Reed late in the race and giving him a good fight.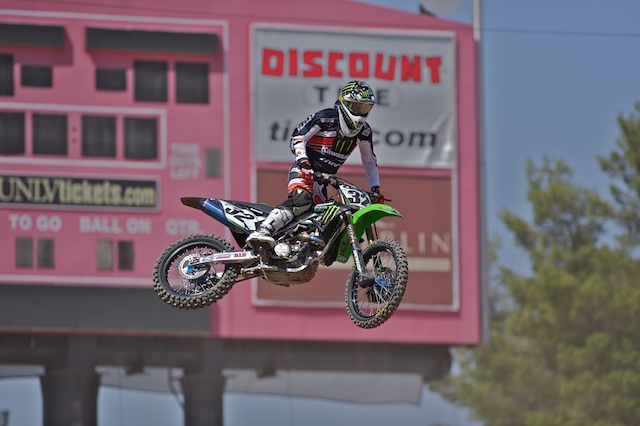 Jake Weimer came back for the last two races and did nothing but indicate that he's going to be up there next year indoors. He was pretty good I think.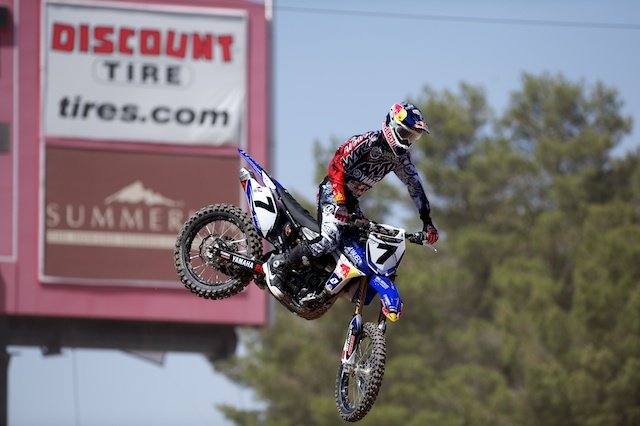 Well, James Stewart had his typical race. He went really fast, jumped shit that no one else was doing, had a few close calls and in the end, crashed out. Not a good season for the seven.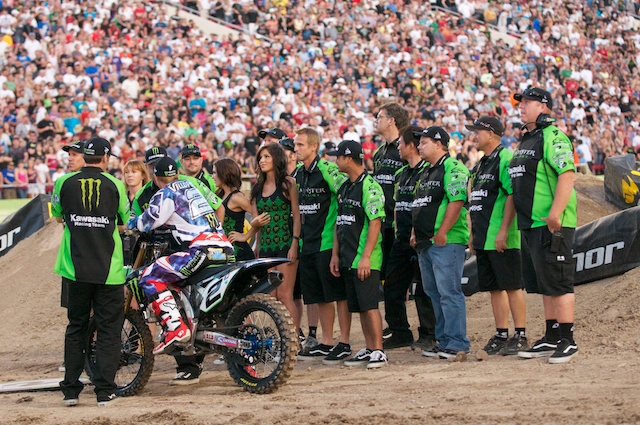 The opening ceremonies had the riders teams come out with them.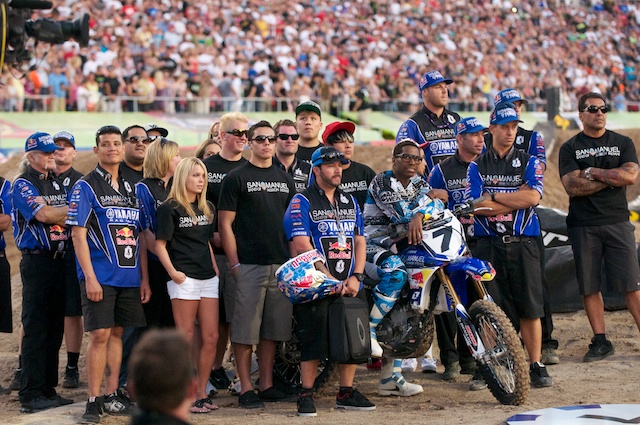 I thought there might be a brawl like in the movie Anchorman at one point. There are 18 people in this picture with James and I know three of them not including JS7. When in the hell did James get all these people on his team?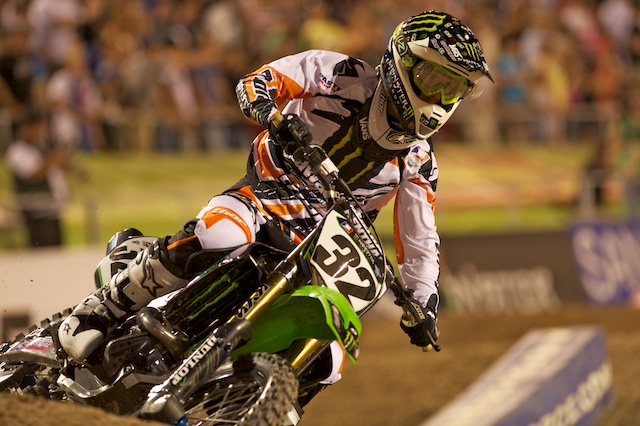 When I was putting this picture on the site, they were tiny thumbnails and I thought this was RV. But it's Weimer. So…yeah, good job Jake!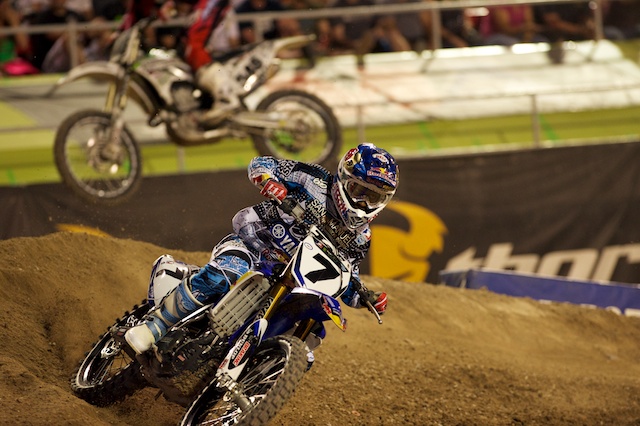 Even though he won the second most races this year, a fourth in the series points is not what Stewie was going for.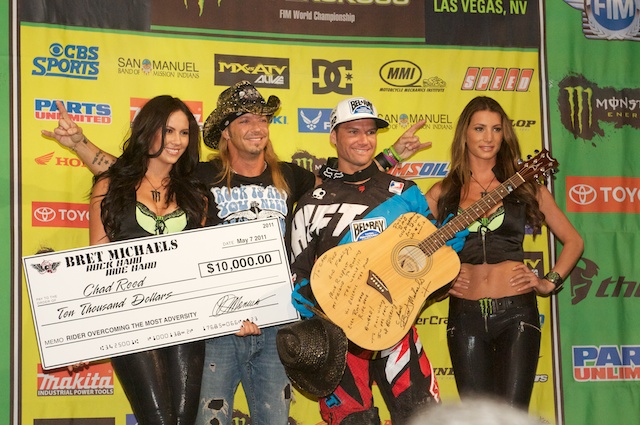 Reedy won the Brett Michaels Rock Hard, Ride Hard award. I would have liked to see a privateer dude get it but hey, it's a voter contest and these things happen. I suppose that out of the top guys, Chad deserves this the most. As far as Brett is concerned, I'm concerned that the series promoters think that he's, like, cool and stuff.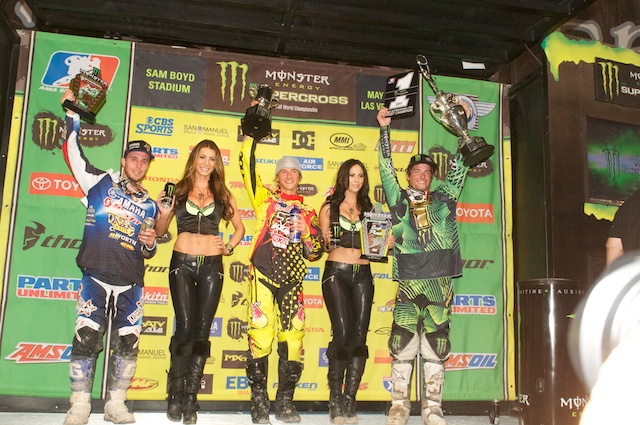 Here's your west coast main event finishers, Kenny Roczen won his first race but it was lost a bit in the title battle.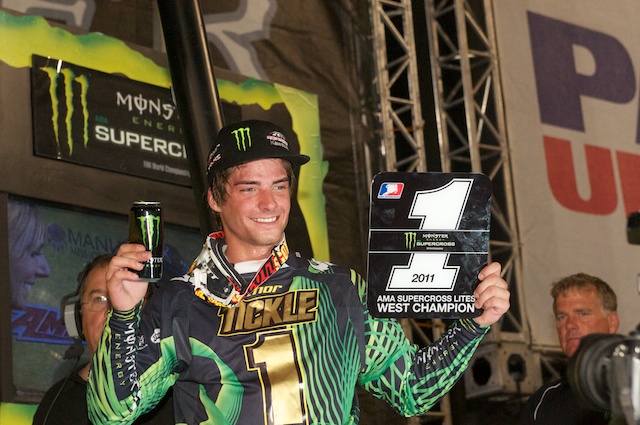 There once was another number 20 that won a 125SX championship who many people didn't think was the fastest guy in the class but he worked hard, went fast and his career turned out well.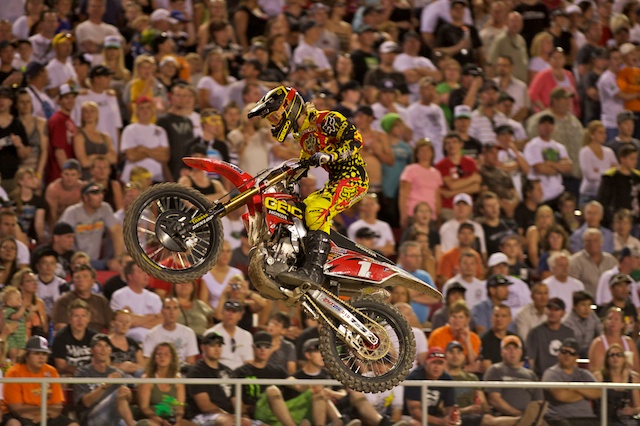 Barcia slapped on the number one for the east/west shootout and then crashed early on. He then spent the rest of the time doing whips for the crowd.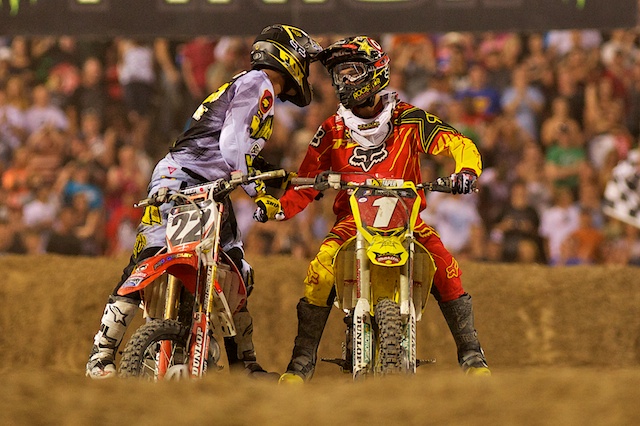 After Reed won, him and Dungey stopped to congratulate each other.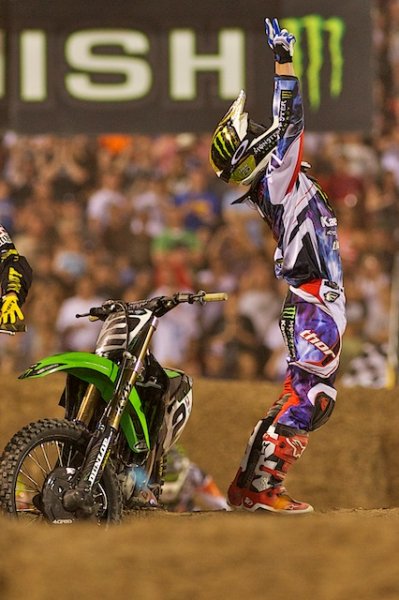 In the end, Ryan Villopoto won the championship with a great race and really came through in the end with some clutch rides and overall, I don't think too many people could have a problem with RV winning his first big-bike title.