The differences between our visit to the Reed Compound last year and this year were stark but action packed nonetheless.
The differences between our visit to the Reed Compound last year and this year were stark but action packed nonetheless.
Last year when PulpMX headed to the Reed Compound between Atlanta and Daytona, Chad was hitting his stride (as well as James Stewart on the last lap in Atlanta) as a team owner/racer for the fledgling TwoTwo Motorsports Team. He had made a statement on that last lap in Atlanta and the team was invigorated and working well together. It was clear that they were all on the same page, working toward a common goal and more importantly than anything, really enjoying their work. The mood was so light that you'd never guess this team was in the midst of a Supercross title fight.
This year was all around a completely different ambience. Our visit was about a month later than last years, Chad had pummeled himself while shadowing RV in Dallas, RV had already clinched the title and the Two Two Team was elsewhere preparing for the arrival of Ben Townely. Chad's recovery from knee surgery was going well, he recently ditched the crutches and was running a custom carbon fiber knee brace and was in a good mood. Byrner and JT were out riding and all three of the guys did an awesome job in helping our skit conception come to life. We're really excitied to see how it comes out. If it fails, it's all on me because the acting and shooting was aces.
Great to see Byrne riding again and looking as fluid as ever. We strapped a GoPro on him for a couple laps, one of which he OJ'd the crap out of the ginormous table along the tree line at the back of Chad's outdoor track. It's a good thing he was still running Supey suspension. The skit was the most exciting part of our visit and in the words of JT when I asked if he was prepared, sounding a lot like Rudy he said, "I've been preparing for this my whole life, I'm ready". And ready he was. He effing nailed it!
That's coming soon but for now, here is a little photo blog of what went on during the day.
Huge thanks to Chad for letting us come out again.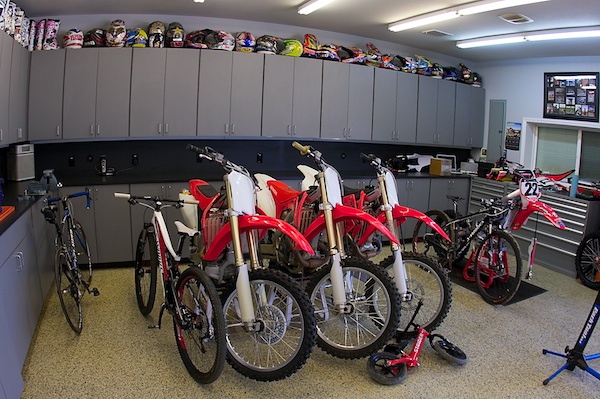 Less people, more bikes this year. That's JT's bike laying on the ground.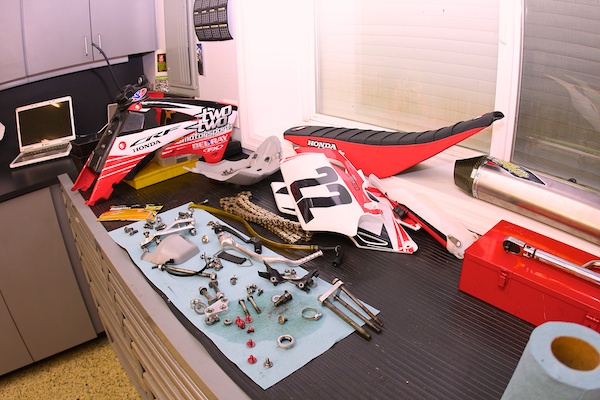 Unfinished business.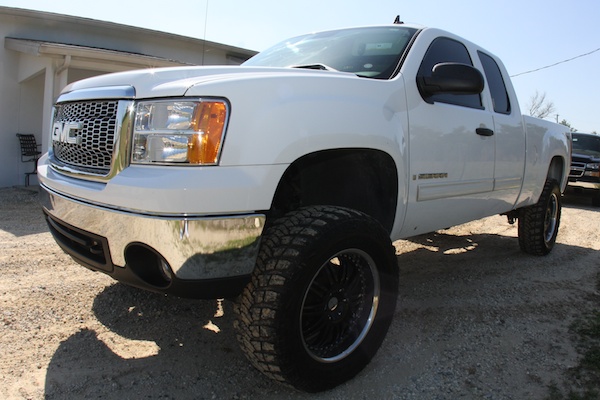 JT's truck. Coal-mining clearly pays pretty well.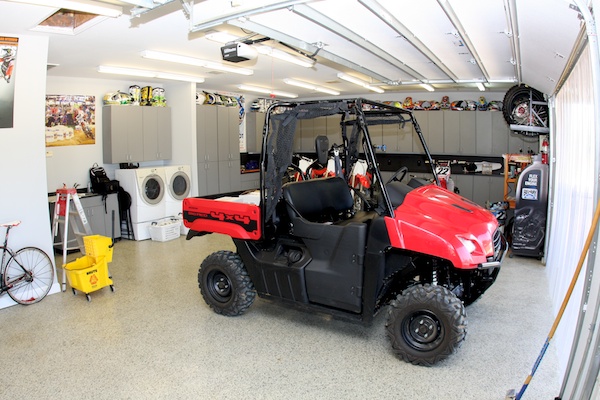 My feet thank Chad's Big Red. Lotta property out there.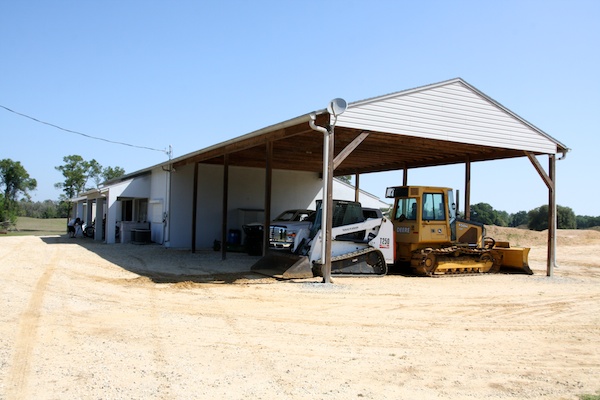 Headquarters.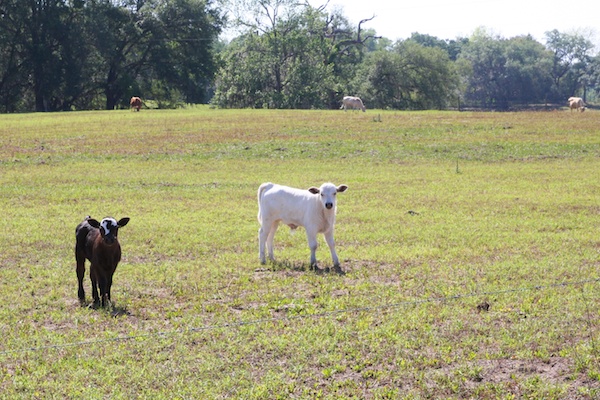 These little guys were cute, the mom staring a hole through me just out of frame? Notsomuch.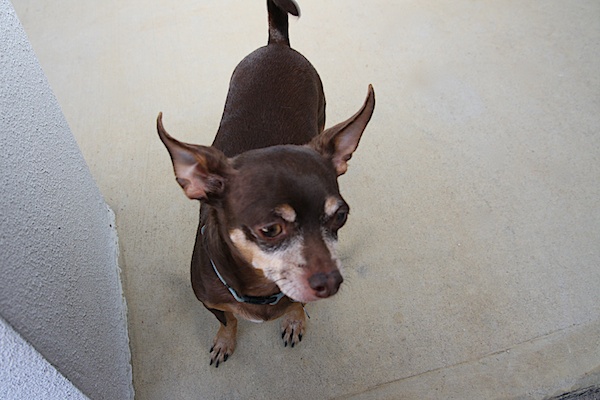 Byrner's little Zeus. He's a lover.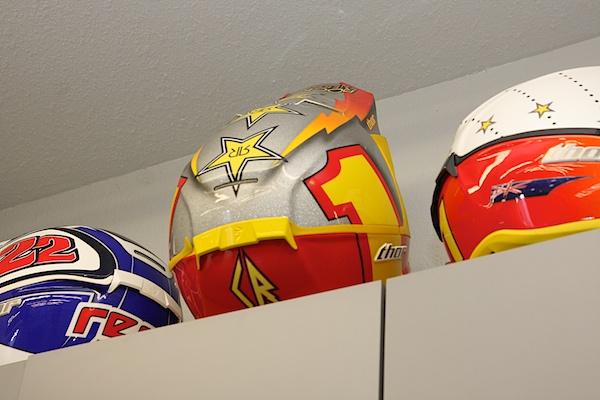 Im drawn to this lid. It's Chad's '2009 Jacksonville hemet. Great race that night between he and James; and Chads gear/bike ensemble were one of the most soild I have ever seen.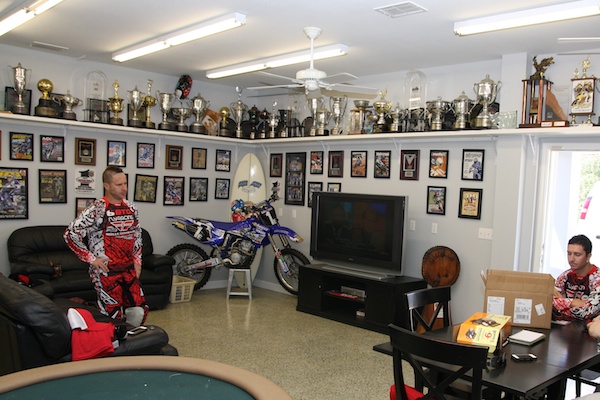 Skit pre-meeting. Classified stuff here.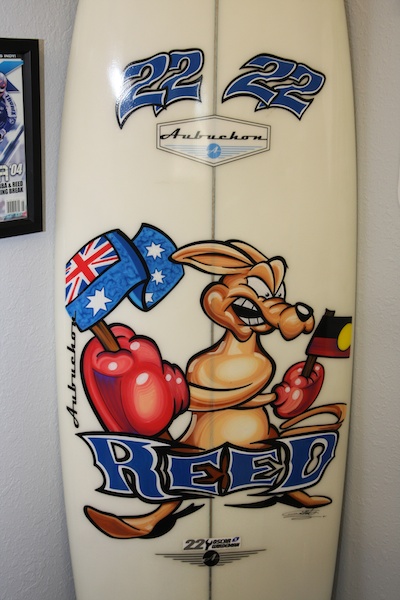 Really cool 22 paraphernalia. His shop is filled with stuff you could just stare at all day.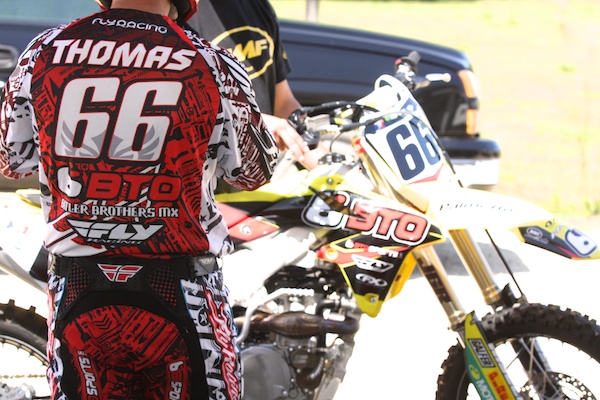 Eye of the Tiger, heart of a Liger.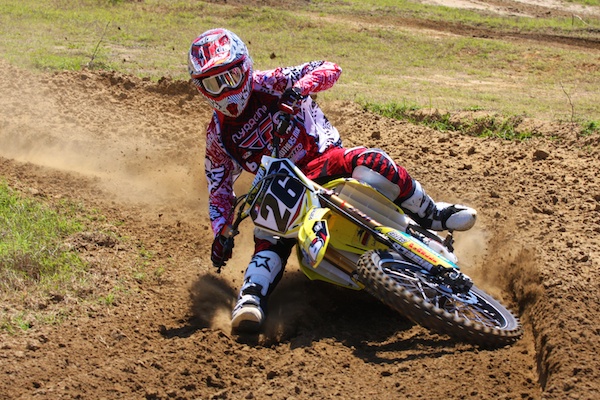 Byrner putting the outdoor track to use.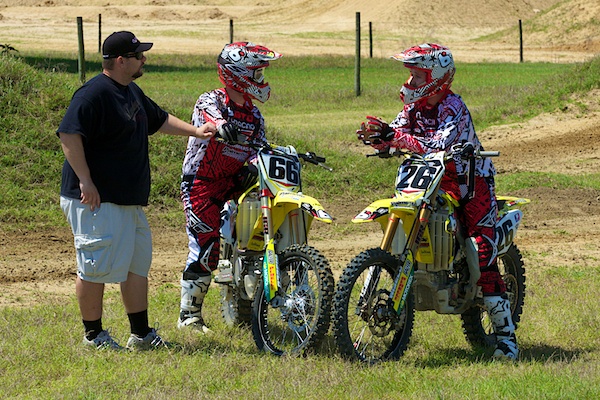 Checkout their height's. Optical illusion photography.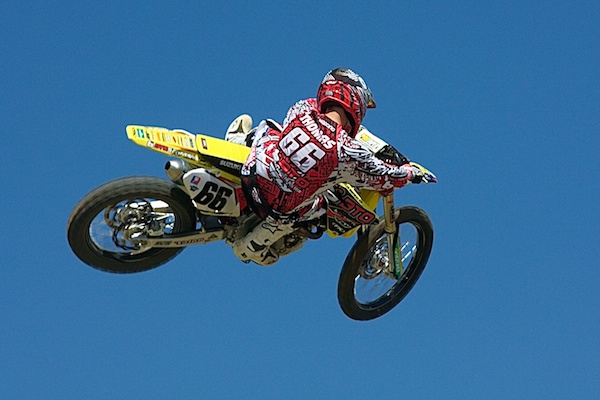 Drain plug.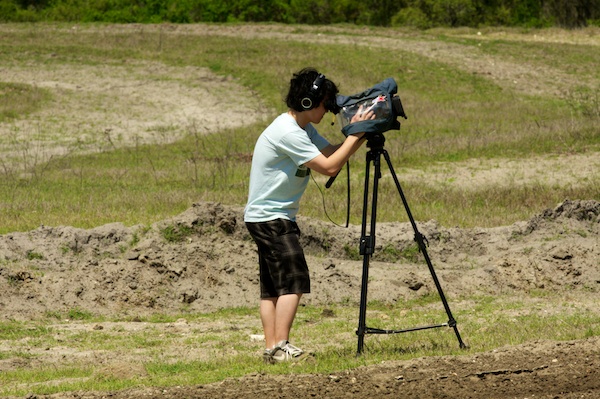 Call him Teen Wolf, Robo-Robb, RSFilms or simply Robb. Matthes just calls him names for loving golf so much.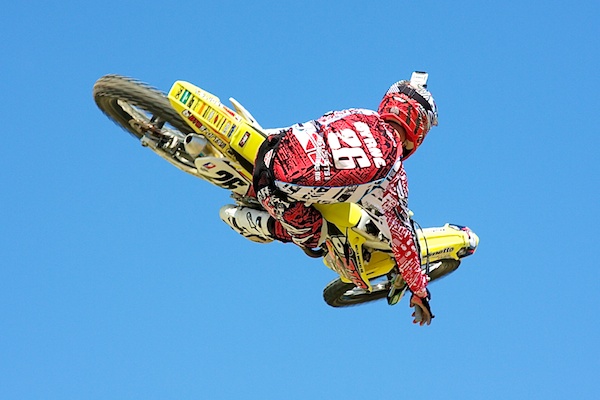 Byrner = Style.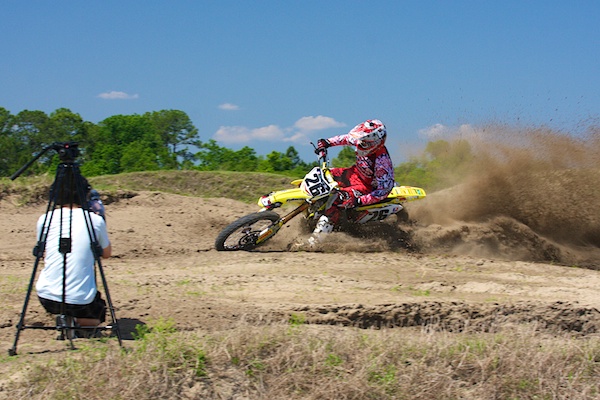 Robo getting some sloooowww-mooooooo.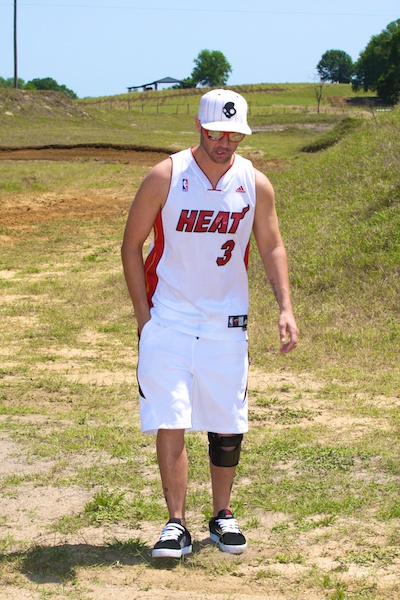 Chad is off the crutches and on the mend for 2013.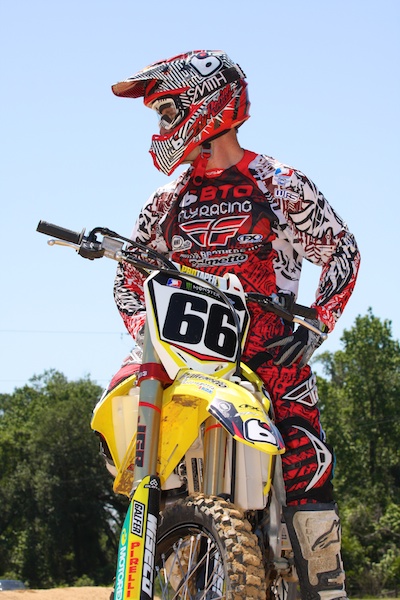 A MAN amongst mortals. Huh?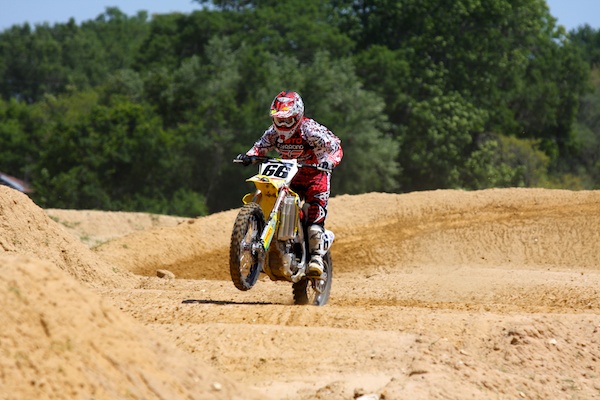 I was legitimately impressed with how JT was handling the whoops.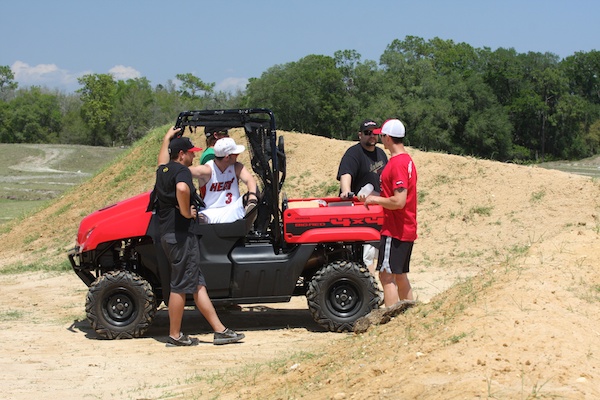 A discussion of "how to get JT "right" again".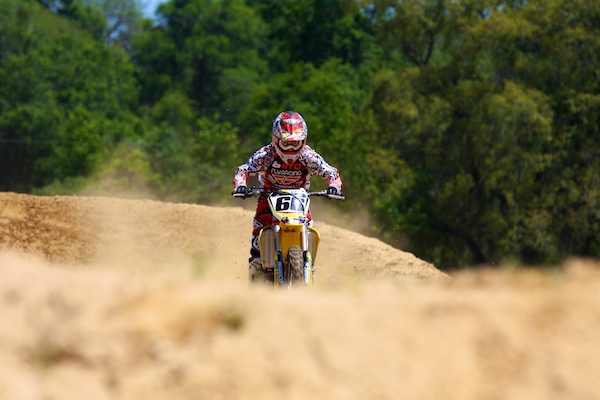 Meanwhile, he just hammers.