Here's some riders that flew under the radar at Hangtown both good and bad. Photos by Cudby
Here's some riders that flew under the radar at Hangtown both good and bad. Photos by Cudby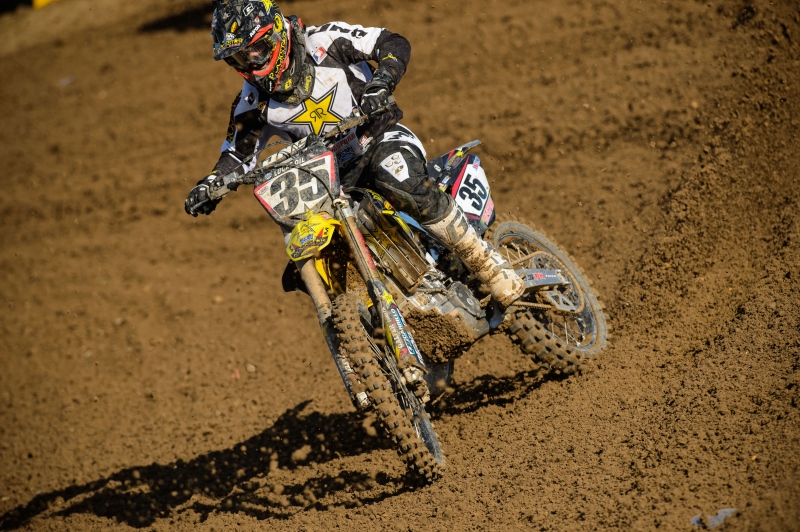 UPPER- Ryan Sipes jumped on Millsaps bike and showed that with his sixth overall he can ride the big bike. But we knew this already as Sipes rode the 450 outdoors for Motoconcepts Yamaha in 2010 and had a nice season. Ryan's just got to stay healthy, he's got the skills- we know this. He was very fast at Hangtown.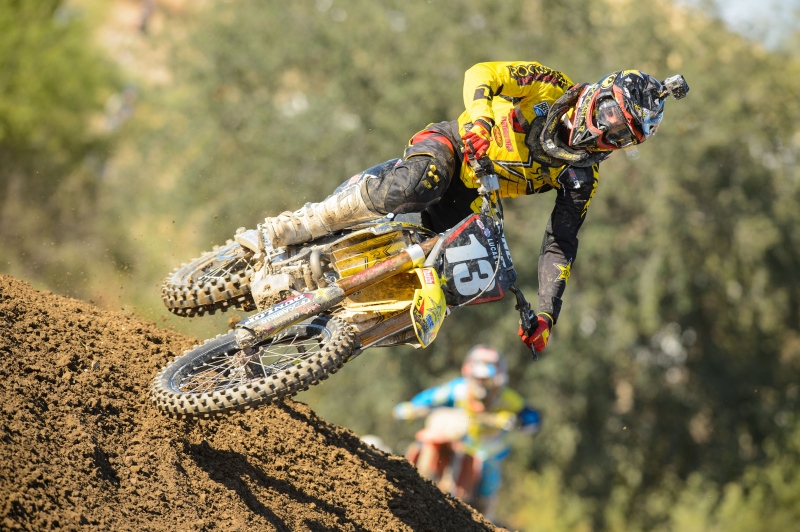 DOWNER- Maybe we'll give Sipes' teammate Blake Wharton a break as he hadn't ridden since Las Vegas due to a nose surgery he had. But it was obvious he wasn't ready to be out there as he got great starts but then couldn't do anything with them. 17-10 looks ok on paper but when you were there you saw that he started top three both motos.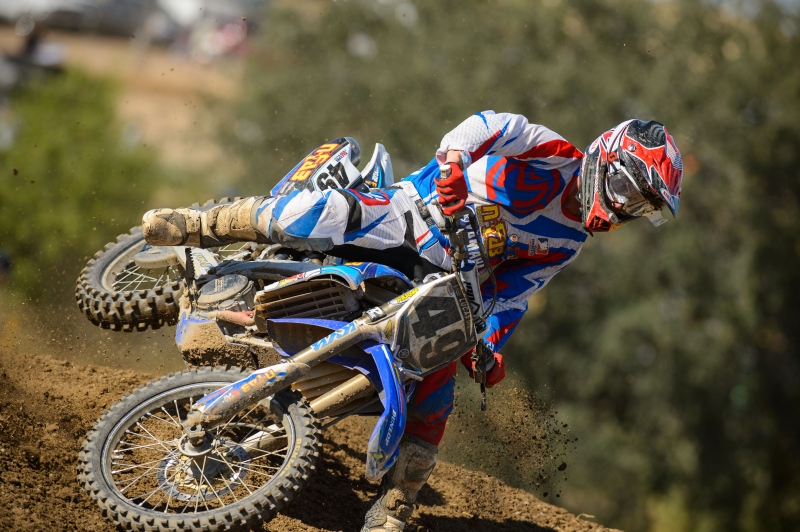 UPPER- Filthy Phil Nicoletti went 11-11 and came from the back to get those finishes. Nicoletti was fast and fit at Hangtown and after the race, he was lamenting how he got screwed by going 11-11 for 11th OA. Which is true. Anyways, Phil's a better outdoor rider than in so keep an eye on him going forward.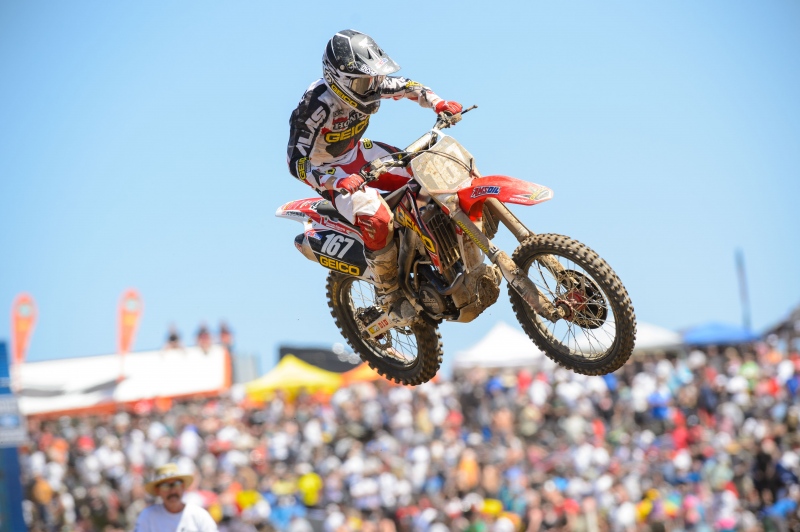 DOWNER- Zach Bell pulled out of supercross because he was hurt and well, it really wasn't working. His shoulder was jacked up. At Hangtown he had a decent first moto but in the second he pulled the holeshot and then went backwards fast. Eventually he pulled out from a shoulder injury (shocker) and now it looks like he's headed for surgery that will put him out for a while.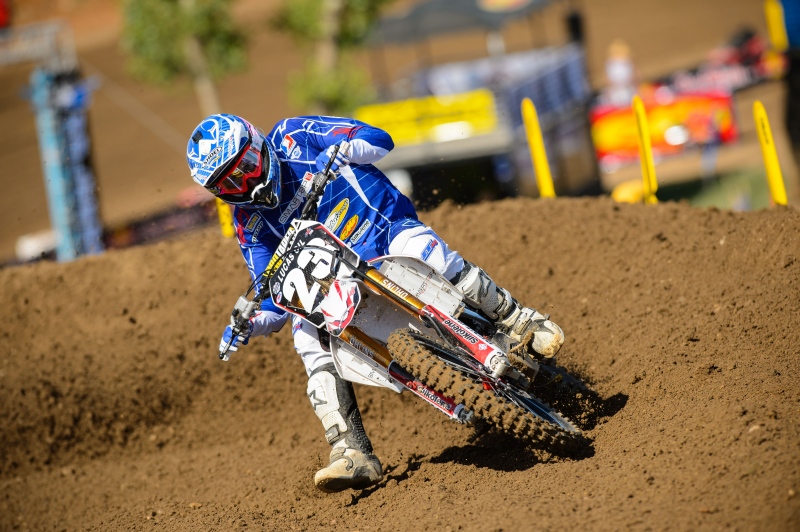 UPPER- If this was the old Micky Thompson Ultracross series and there were passing points awarded, Jake Canada would be the series leader. He crashed both motos on the opening lap but came way from the back to decent finishes. You won't read much about him this week but know this, he was very fast at Hangtown but just had some unfotunate crap happen.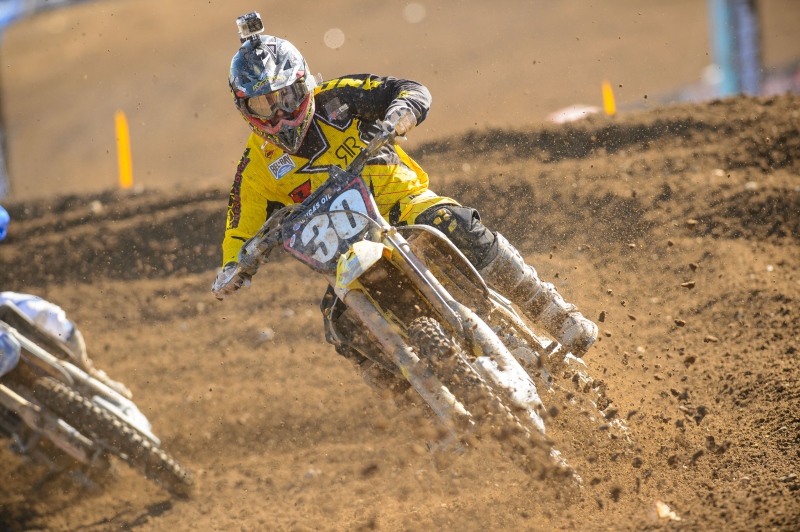 DOWNER- Nico Izzi has been very fast the last year or two. After having his career almost go off the rails, Nico should be applauded for getting it all back and putting in some good rides. He tore up his knee before supercross and has been focusing on the outdoors. Well, that focus wasn't very good because he wasn't very good at Hangtown. Surprisingly really, you'd think with his talent and working on nothing but MX, he'd come out and the first round and do well. But it didn't happen. Oh well, eleven more rounds.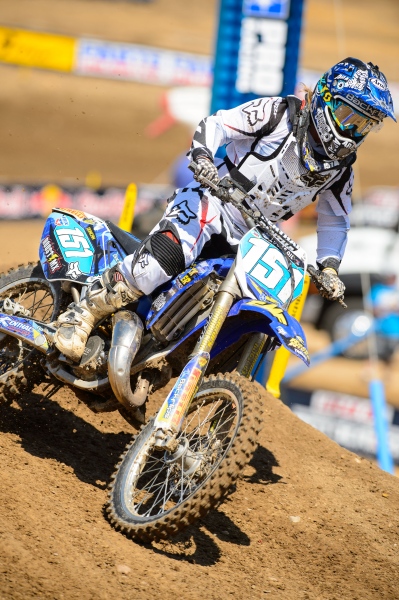 UPPER- Say what you want about the lack of depth in the WMX but know this- Jessica Patterson is very fast. So for Courtney Duncan to go out there and Hangtown, set the fastest qualifying time and then go 1-1 is pretty awesome. And then for her to do that on a YZ125 is, well, pretty awesome. This Kiwi took the WMX world by storm and I'm still wondering how she did it.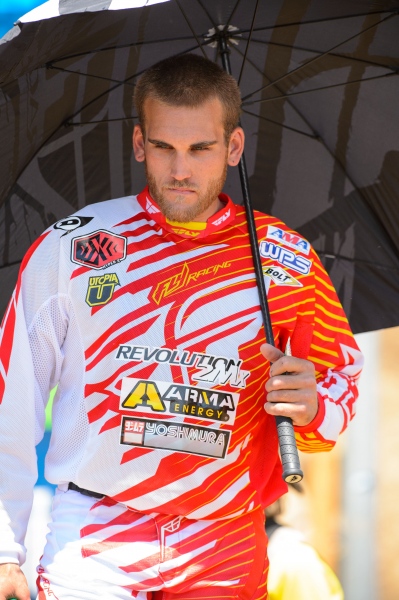 UPPER- Does this man look happy to not have a better ride? Just like he did last year, Weston Peick is doing a limited MX schedule due to a lack of funds and just like he did last year, he finished top ten overall beating a ton of dudes making a lot more money than him and on better bikes. Weston doesn't believe in handouts though.