Racing or not, Swizcorner is here for you. My sincerest apologies…
Racing or not, Swizcorner is here for you. My sincerest apologies…
Photos by Simon Cudby
So here we find ourselves merely two weeks into the "off-season" for this niche sport of ours and already I can't help but ponder the future. "Off-season" is such a misnomer in motocross. It's just ridiculous how much work the teams and riders put in during this "off-season". The teams are busy putting the new models through their paces, often with their star race-personnel and even if the big names aren't the ones testing, they are for damn sure still riding and training. We always hear how in order to peak during the series, the real preparation starts months in advance.
They may get a few rounds of golf in, some go-carting, a movie or two, put their "Toyota of Escondido" fronted 4×4's through some mud pits, surf some waves or even cruise around their hood on a custom built chopper but as a whole, there may not be another spot which keep it's combatants noses closer to the grindstone throughout the year.
Imagine that, I start off this off-season Swizcorner with a digression. What can I say, it's who I am and unavoidable.
No, this week I am interested in putting down my preconceived notions of what the 2014 250MX class is likely to see going on. That's right, Supercross comes first but I'm getting all kinds of ridiculous and focusing on MX, not SX. We still have the MXdN fast approaching, so why not stick with what's fresh in our minds? I've got plenty of weeks left to ponder Supercross and what I expect when that series kicks off.
Let's get at it.
Wil Hahn is one of two riders on the Geico Honda squad making the jump to the 450 class for '14 but Wil is believed to be sticking in the 250's for the outdoor series, while Eli will graduate to the big bike full-time. I like this decision. I wrote plenty about Wil and his re-emergence from the darkest period of his professional career with this years successful title-winning SX series but prior to his abbreviated MX series this year, he had struggled a bit in the Nationals. It's almost as if Wil needed to to knock out that SX title so that his full attention could be awarded to his MX efforts and preparation. It makes sense to me. Coming to Geico three years ago on a high, he must have felt that it was his time. Then injury struck repeatedly, further delaying his fate. I can see how those delays would leave him feeling he was always playing catch-up to where his career coulda/woulda been, barring the injuries. By securing his SX title, he checked a box off on that back-logged "todo" list and mentally noted his 250SX career as completed. The title put to bed any thoughts of "what-if" or considerations of regret and left him with 100% of his focus on himself and forward preparation for the outdoors.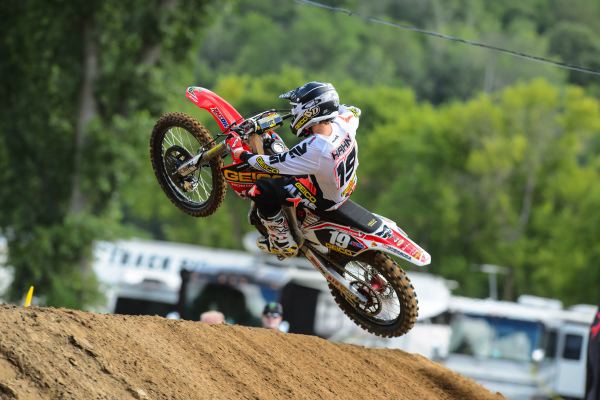 Wil will be ready when it comes time to saddle the 250 again in MX.
He came in like a shot, a holeshot that is and reeled them off one after another until he locked down the Holeshot Award and generous check which accompanied it. With each holeshot, he would stick around with the leaders for more laps then the previous gate drop, gaining experience and getting a better idea of what he needed to work on in his program. Wil's smart, he took mental notes and will be applying them for 2014. I don't expect his starts to be lacking and I do expect his endurance to improve. With Wil coming in as a bit of a veteran in 2014 250MX, there is no reason he can't lock in multiple podiums and threaten for the top spot. Remember, he'll becoming off a 450 in Supercross back down to the more flickable 250 and I bet he'll feel right at home on it again.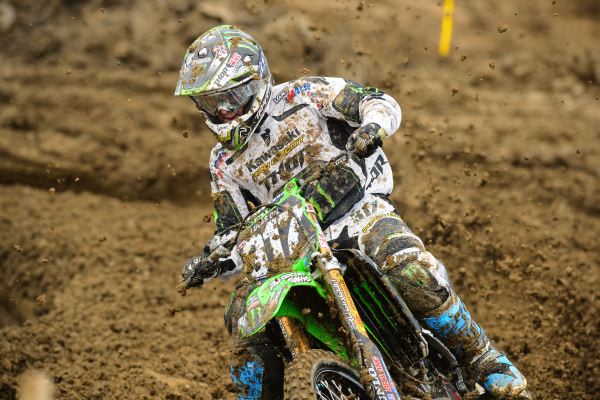 Justin Hill needs to readdress his approach to preparation in 2014 so it reflects his talent.
Justin Hill learned a lot about the whole pro racing scene this year. No matter how much top am's feel like they've got a grasp on what it will be like and what they need to do, it's always a wake up call in some form. It could be related to preparation before the race or aggression within it but it's always something (unless your JS7 in his rookie season). Justin has the capacity and talent to do as well as he wishes, it's a question of will he commit to all that is necessary to reach his pinnacle? With Mitch Payton being very forthright in his promise that members of his team who fail to suffice his expectations in SX will be given the summer off, the '14 SX series could be the beginning of the end for a rider or two on the PC squad. That creates a lot of internal rivalry, will Justin be one who rises to the challenge, or falters in the face of it?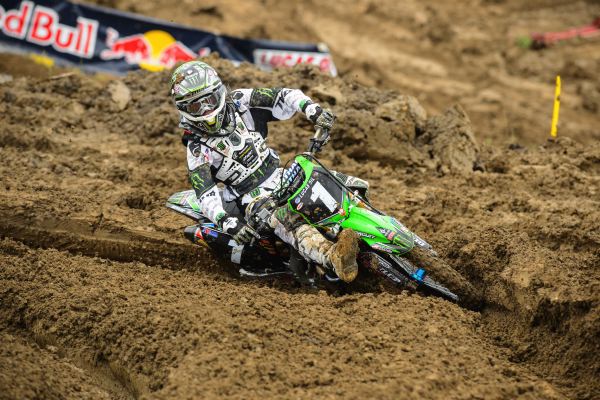 Will the Blake Baggett story be his own or a Rick Johnson tale of heart wrench?
El Chupacabra is in a frenzy right now making sure that his faulty wrist is righted and ready for fierce reparations when 2014 comes. We saw when his wrist was rested and not affecting him, he was very good. Not exactly the unstoppable force he was much of 2012, more like a baby chupacabra but even those can leave a nasty bite and a serious case of rabies. 2014 will totally depend on whether he finds the wrist-resolution he seeks and believes is out there. He has all the pedigree and skill needed but will medical tactics allow him to reach his capacity or will it "Bad Boy" him?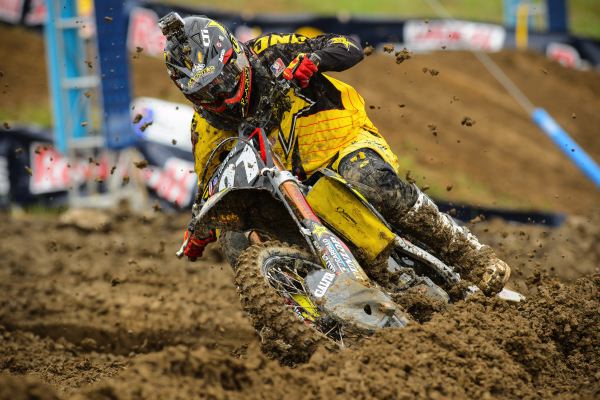 Jason Anderson is a comet in 250MX. You never know where he's gonna hit.
It's time for Jason Anderson to find consistency. He's figured out the endurance part and always had the speed part but sadly, neither of those mean a thing when you can't keep the bike on two wheels. This brings something to mind that I find myself thinking often when I scroll my twitter feed. There is a particular top-amateur I follow who has ridiculous speed, everyone knows it, yet he has a propensity for ending up on the ground. This racer has lots of people tweeting him about deserving a ride and how fast he is and I can't help but think to myself, "y'know, if you turned those balls-out rides that end up on the ground into results, you really wouldn't need to RT these things". Although, I must admit, it is odd how an established pro such as Josh Grant can sign deal after deal with such a reputation but graduating amateurs are all but forgotten for the same type of pattern. Anyhow, I digressed again. The sky is the limit for Jason but will he leave the inconsistency behind him? That's the 21-dollar question.
As Eminem said, "Will the real Adam Cianciarulo please stand up?!" 2014 = Healthy AC.
You know how it's never advisable to enter a series in the middle? It almost always ends badly. The other racers who have been progressing with each gate drop usually make the late arrivals their bitch. Well, Adam Cianciarulo (and Wil Hahn too) not only came into the series late, he came in at far less than 100% health and while he suffered some bruising (and maybe some Dunlop rash), he survived, learned and I'll be damned, he got a podium. He's been on the radar almost since birth, his program is proven to be the best there is to offer and oh yeah, he's got insane skills and a head on his shoulders far in advance of his age. He will win races in 2014 and just as important, he'll make most all other racers look and sound subpar when he gets his chances on the podium with the mic. Take notes, all racers.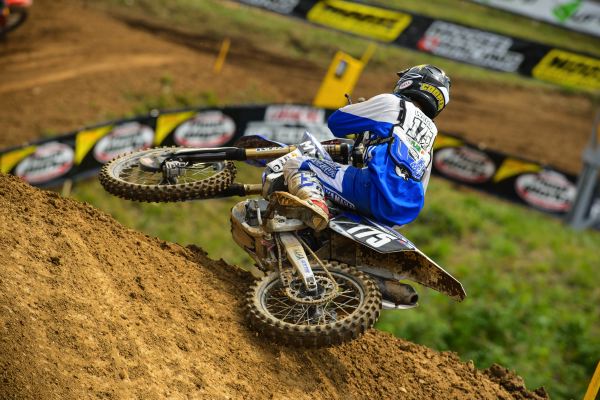 Cooper Webb is the flash of the blue MyPlash outfit.
Cooper Webb, like Adam Cianciarulo, also scored a podium in this rookie season and though many people like to pit AC and CW against one another, I couldn't care less about that contrast. Each of them is their own racer with every advantage afforded them. Neither makes excuses, nor builds their program around beating the other. Cooper will be setting up camp on the MX podium as well in 2014.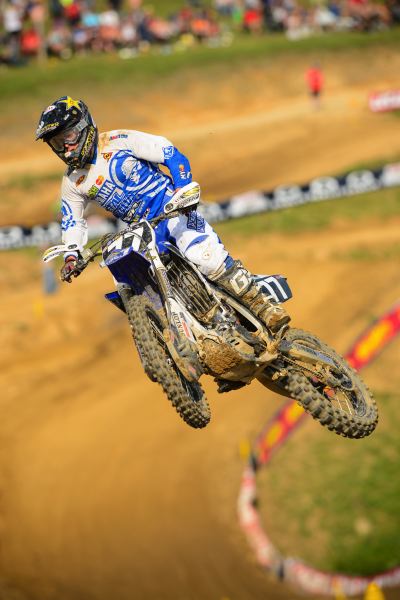 Will Jeremy Martin step up to high expectations in 2014?
Jeremy Martin was my surprise of the year for '13 250MX. He left Matthes going "ehhhh", after his debut at the end of 2012 but this series he was stellar. That's both good and bad. It's good now because he really opened a lot of eyes but it's also bad because coming into the 2014 outdoor series, he's going to have expectations he didn't this series. Will he accept them and rise to the next level or will this expectations weigh him down and cause him to sink? He'll be on a more modern bike in the 2014 YZ250F. Lets just hope his team can get it dialed in so the bike doesn't leave him wishing for the oil tanked dinosaur she nye gets on it.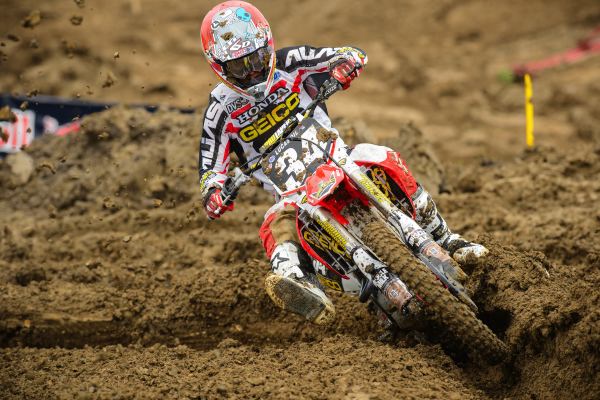 The raspy voiced Sicko has turned over a new leaf.
Justin Bogle finally had his break out series. Riding with Trey and the rest of the Shawnee Sicko's is proving to be effective in his third year. As long as Justin can stay healthy and keep that confidence building, I don't see how he can't be crowding the podium often in 2014. He's a Horizon Award winner who appears to have left his crashing ways behind him. That's a big step.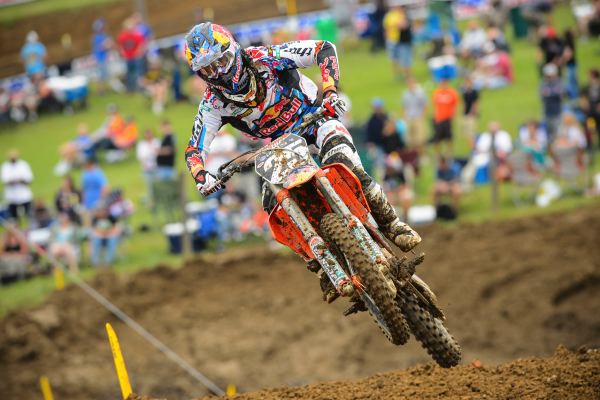 The clear title favorite for 2014 MX.
Marvin is an absolute title-favorite for 2014 MX. He stuttered a bit in the end of this years series but I have to think that's due more to the widening points gap from he and the top two than him suffering any ailment. I expect Marvin to establish himself as THE guy early and often in next years MX series. I'm also a big fan of Marvin's not being overly eager to get to the 450 class. It's a sport of quick careers and he knows he can win an indoor and outdoor title on the 250, and he's going for it in 2014.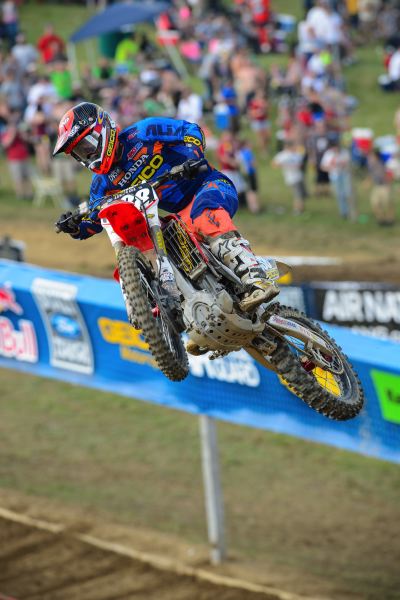 The plate says 338 but in 2014 language, that means 16.
Zach-Attack, aka "thereal16" took a big step in three ways this outdoor series. He re-established himself as a podium threat in his return to the United States and the Nationals, he set his goal for top 5 overall and seized it and he encountered a debilitating arm-pump dilemma which lasted the first half of the series before eradicating it and excelling in the second half. His career has been re-birthed in the US and with his veteran-experience and the level head on his shoulders, he'll be ruining other racers' days often in 2014. It's a tale of career reincarnation which we almost never hear of in this sport. If they ever start filming "The MX Files" again, Zach would have an inspiring story to tell.
Thanks for reading this week folks!