Moser's version of arranging and hosting the Pulpmx Show Roundtable 3.0 Show
Moser's version of arranging and hosting the Pulpmx Show Roundtable 3.0 Show
Roundtable 3.0h
After the first roundtable podcast the overwhelming response was "please don't ever do another one". The second roundtable podcast accomplished the impossible and received even more criticism. The roundtables became the benchmark for the worst podcasts obtainable, no matter how poorly executed, no other podcast could sink to its level. The roundtable took on a life of it's own really, created a bit of a cult following and became the butt of any joke. I've had the "pleasure" of taking part in all three roundtables and in my opinion they have gotten a worse wrap then deserved. Sure they were unpolished, unorganized, inaudible and chaotic but what do you expect from a handful of Pulpmx super-fans?
I consider myself one of PulpMX biggest fans I read all of the content and listen to all of the podcast, usually multiple times. I'm still not exactly sure how I ended up here, my stunning good looks certainly don't hurt, but some drinks in Seattle with Steve and Weege a couple years ago was the catalyst. Since that enchanted night I've somehow managed to shoehorn my way into the PulpMX family. Steve talked about trying to do another roundtable and I honestly thought he was joking. I mean the joke had been on us, all the previous roundtable podcast guests had provided unintentional comedy at our expense. Steve insisted the roundtable concept could work if done properly. Did he truly think it could be "great radio bro" or did he just want to keep the roundtable jokes fresh? I'll never know.
After getting over the fact another roundtable was an inevitable train wreck we decided that having someone in studio would provide a better platform and make it easier to host the show. Tits said he wanted nothing to do with hosting again but if we found someone dumb enough to host he would produce it. Insert one Cory Moser. How did I draw the short straw? I'm gluten for punishment I suppose and as a 4X Ironman I guess I can take a lot of abuse. Steve offered to fly me down to Vegas to host the roundtable and sit on a Monday night PulpMX show I was in. Like most of the show listeners I'm a normal guy, wife, kids, dog, full time job I can't just drop everything and fly to Vegas to host a super-fan podcast show. Finally we came up with some dates that worked for everyone (thank god for Pookie). Better yet I wisely used this opportunity to surprise my wife with a kids free trip to Vegas for the weekend (again like most people something we don't do nearly enough). The trip was booked and I painstakingly dived into research which meant listening to the roundtable podcasts 1 and 2 and figuring out their shortcomings. Lets get in the time machine and review these two shows shall we?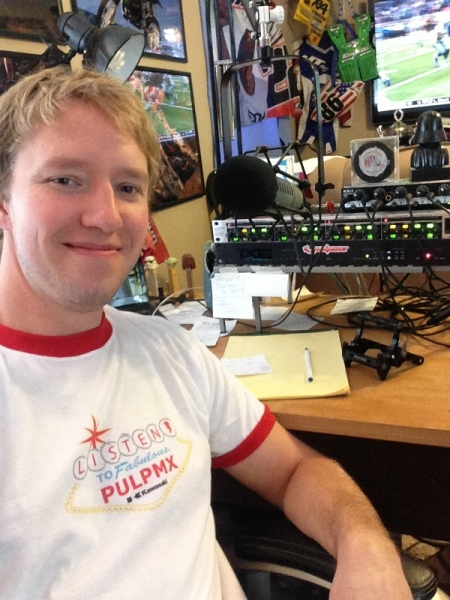 Doing my best Matthes impression, coming at yaaaaa!
Roundtable 1.0
If you want to listen HERE it is
Tits spearheaded the first roundtable and I was pumped to get the call to be a part of it. I had no idea what a roundtable was but talking about PulpMX and moto sounded like a good time to me. Tits was still new to the phone screening and podcast game at this point and it's funny to hear the difference in how he carries himself. I had forgotten we took phone calls mid podcast and I noted that was something I wanted to do again. It gave people a platform to give feedback about the show and most of the calls were pretty funny. Pookie was hilarious on this podcast and I hoped she would consider sitting in on 3.0 because she had wanted nothing to do with roundtable 2.0. I thought the content was good but the show just lacked direction and authority it was kind of running itself, lots of long awkward pauses and people talking over each other.
Roundtable 2.0
If you want to listen HERE it is
Scoops wanted to take a swing at another roundtable and credit to her for taking on the challenge after the first one was ridiculed relentlessly. At the time Scoops was calling into the PulpMX show almost every week and most of the time she had decent questions I saw some potential roundtable host in her. This podcast seemed rushed from conception to entering your eardrums. I think Steve told me Scoops wanted to host a roundtable and literally later that day we taped it. I was a little more reserved about accepting an invitation to participate in a roundtable again, after all I have a reputation to uphold. My biggest concern was the content and questions we were going to talk about, Steve assured me Scoops had it covered so, what the hell I was in again.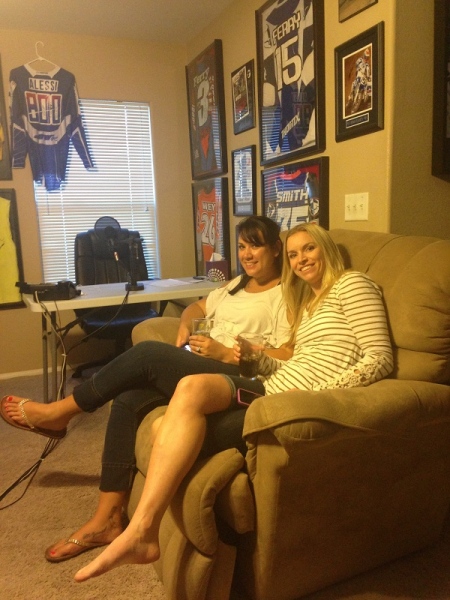 Pookie and Mrs. Moser provided some eye candy in studio
Well Scoops didn't have the questions covered, the quality of content was definitely lacking. The lack of authority or direction was even worse everyone was talking over one another there were no rules it was like Nam. It was clear having Tits in studio to produce the show with Scoops not in studio hosting the show wasn't ideal. Everyone on the podcasts were super-fans and had good input but we didn't know one another so it was kind of awkward like the first time you sleep with someone and you don't know where to put your hands. I honestly thought there was no reviving the roundtable podcast again, and I was ok with that. Sometimes it's best just to cut your losses. This show is still on JT's top ten of funniest things he's ever heard in his life so there's that I suppose.
Roundtable 3.0
Smash cut to the reincarnation of the roundtable. When I agreed to be "host" I told Steve I wanted to pick the guests and I picked Pookie, Tits, Blaizer, Nash and SinJin. Brad basically came with the show, he had been relentlessly contacting Steve about doing another roundtable and he's from Canada so Steve said I had to let him be on the show. Let that be a lesson that persistence pays off if you want to talk about moto with a bunch of other dorks on a podcast show. Nothing against Brad I just didn't know him and I was worried about having a weak link in the "roundtable" so to speak, he turned out to be a great guest though, some may even say a "rising star". I was turned down by one superfan who's name spelled backwards is BOB and we'll never know if he will regret that decision-it could have been a game changer. I never thought SinJin would A- respond to me about doing the show or B- follow through and actually remember to call into the show or C- make it longer than 5 minutes without swearing too much and getting hung up on. I was in Vegas though so I gambled on SinJin, the odds were against me but I doubled down.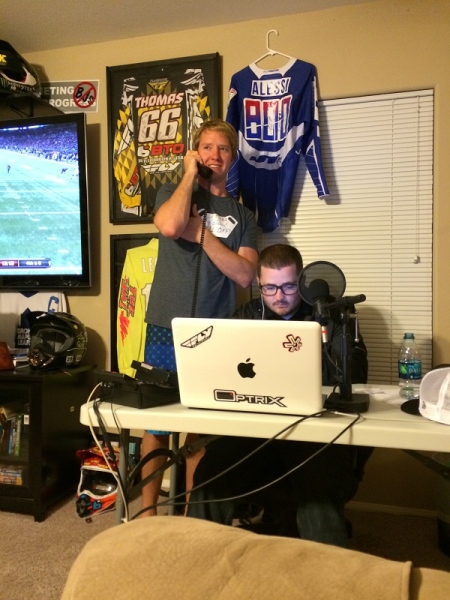 Helping Tits screen calls, if you want to talk to Shorty you gotta get through me first
After assembling my roundtable of superfans, it was time to spread out the blame evenly for when we failed. We started an email chain and shared topic ideas, and then it was just a matter of picking the worst ideas to talk about. Brad, Blaizer, Nash all helped structure the show and shocker SinJin didn't read any of those emails, provided no ideas and did zero prep work. Discussing the topics before hand worked out well everyone had time to contemplate and support their opinions. Surprising my wife for a lovers weekend in Vegas went seamlessly and I enjoyed the rest of my podcast prep poolside. I would be lying if I said I wasn't nervous before the podcast started, even with a little liquid courage. Sitting in Steve's chair didn't help matters with a million buttons and switches staring back at me, I swear they were mocking me.
Did the podcast go seamlessly? Not even close, but I didn't expect it to. Was it a lot of fun? It sure was. The goal was to be relevant and constructive, but not boring and I think we did a decent job of that. What would I change if I could do it over again? I would have one less guest that was the plan all along, I never thought SinJin would come through or assumed someone else might not make it. I think it worked fine having three people on the line but one less would have let us cover more topics in less time. I really wanted to take callers but there was no way we were going to have time for that after looking at the list of topics we had to cover. They say other peoples jobs are always more difficult than they appear and the same goes for carrying and orchestrating a show like Steve does every Monday night. I never thought Steve's job was easy but I definitely fumbled and stumbled on words and phrases throughout the podcast.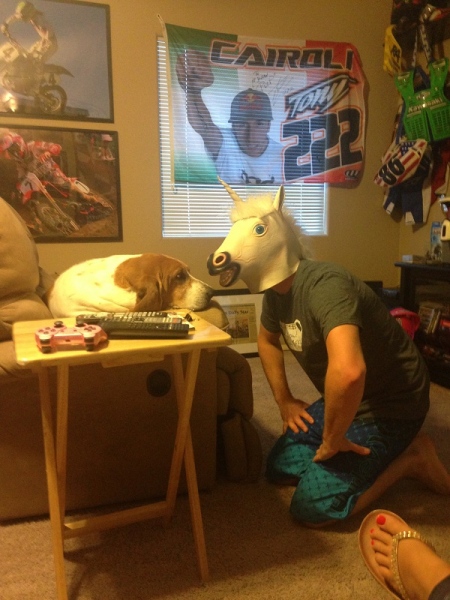 Rocky gives me a pep talk prior to the roundtable
I want to thank Steve and Pookie for inviting me and the wife down and hosting us we had a great time. There is no better way to spend a Monday night than bench racing and drinking an ice cold beer, thank you for letting me sit in on the PulpMX show it's always a good time, great time. Thanks to Tits and Scoops for blazing the roundtable podcast trail, may these continue to live in infamy. As you all know Tits is leaving the show and he's busy with work, school and was even moving the weekend of the roundtable (and I don't mean just driving his truck around). It was a true testament to our friendship that he made time on Sunday to do the roundtable and then stayed late on Monday night when the PulpMX show ran long, it wasn't high on his list of things he wanted to do but thanks buddy. Nash, Blaizer, Brad, SinJin thanks for your help, and soak it in, what's done is done, people will hate it or love to hate it, and you can never wash off the stench of the roundtable podcast it's part of you now.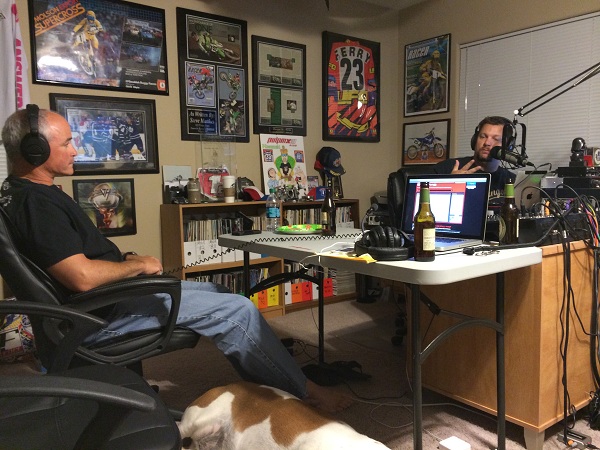 Steve and Berluti talking about the box van days
Thanks for listening and reading Moser
Please send any and all comments to jasonw@racerxill.com