David Vuillemin has been there, done that. Here's his thoughts on A3
David Vuillemin has been there, done that. Here's his thoughts on A3
By David Vuillemin
Photos by James Lissimore
Q- Chad's win at A3, better than the A2 in the fact that it's tougher to hold off a kid for 20 laps than to come from fifth to win? Can you "rank" one of these wins better than the other?
A- Both wins are different but the outcome was the same, 25 points in the bag. I was more impressed in his A2 win for the fact that he came from behind and passed everyone. In A3, what was impressive was his ability to get in the race to win it right off the start. His move to pass Stewart and Roczen in the second turn was great going inside on that flat and slick turn. He also passed RV right away in the whoops. In A2, he took him a while to get going and actually move up. In A3, he was 100% right away and going for the win from Lap 1. It has to go with the confidence knowing he can win at any given race this year. As far as Roczen behind him, he was only dangerous one time in 20 laps when he almost passed Chad in the turn after the whoops. But Chad has a lot of experience and managed to stay in front. Those two guys didn't do anything crazy nor out of the ordinary in the main but they rode smooth and were the most efficient on a tricky slippery track while the other guys made a bunch of mistakes.
Q-Dungey collided with Stewart, he's crashed in the last two races, he's made some aggressive passes…it does seem that he has maybe changed some things in his riding. But he's crashed in the last two…thoughts?
We haven't seen Dungey this uncomfortable maybe ever. Is it the bike? Is it the fact his rookie teammate is doing great? Is it because he's riding out of his comfort zone which he never really did in his career? It's tough to say but he has shown some interesting things this year. I am confident he has what it takes to battle for race wins this year. He has improved and it seems like he wants to win more, or do better, than he has shown us in previous seasons. When you try to step your game up, crashes will be part of it especially on slick tracks. I think KTM is working in the right direction with the bike, Ken's bike looked better in A3, and Ryan is smart enough to figure out how to piece everything together. He's over a race behind in the points and will have nothing to lose at this point. That might be a good thing for him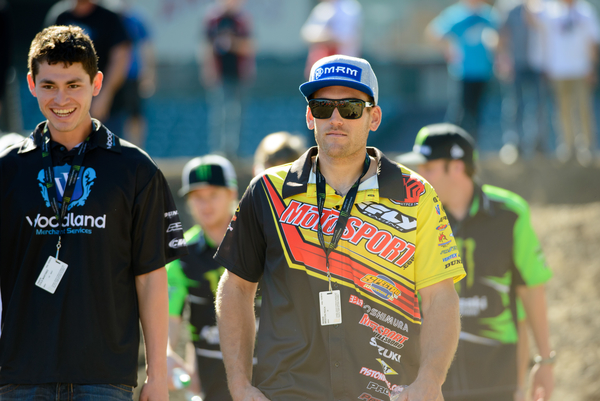 There's no doubt that Peick has been a huge surprise this season.
Q-Weston Peick might be the most improved rider in supercross history the last few years and got a fifth at A3. We're all amazed on his riding–what about you?
A-Weston is a surprise for sure like he was at the end of the Nationals last year with limited support. It seems like his program is working. He looks more like a supercross rider than a football player now. His 7th in A2 and 5th last weekend are great performances. A lot of people want to see him with a better ride but who knows what he would benefit by changing teams and bike in the middle of the season. If it's not broken, don't fix it like they say. I hope he has the funding necessary to finish the season in good conditions and perform like he has been doing. Maybe that will open him some doors for the outdoor season. A lot of guys have had support and good bike for years without performing and it might be the time Weston gets recognized for his results and gets his chance to have better equipment and make more money…
Q- Once again the winner of the race never jumped a quad that was out there, what is that like when you're a rider and there's something you don't want to/can't jump?
A- That quad was cool but, often when there is a big jump, you lose time to set it up. It was the case this weekend again and I don't think it was way faster. At least not as fast as last weekend in Oakland. Plus, when there is a big jump to do, you think about it all around the track and lose focus on the rest of the track. That's exactly what happened to Stewart in Oakland. He jumped the quad most of the second part of the race but got slower the rest of the track. I'd talk about in my days in the early 2000s, so many races we jumped big stuff on Friday practice but no one would do the jumps in the main event.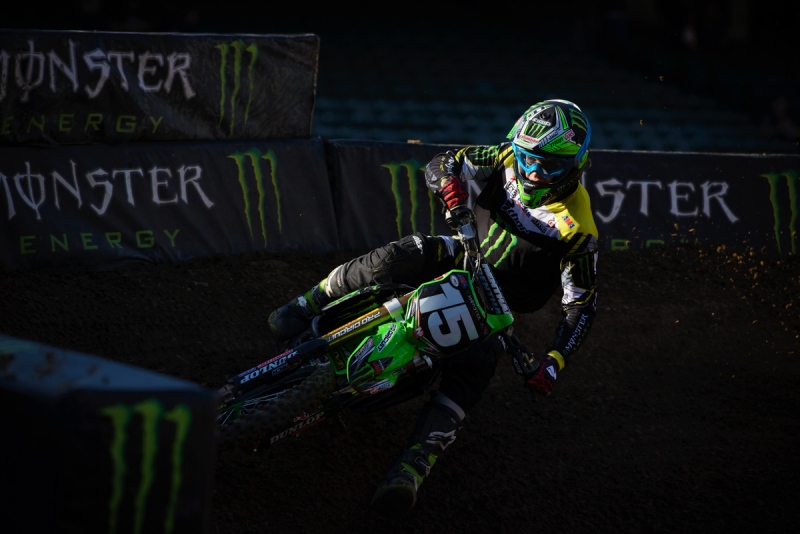 Dean Wilson is back in this 250SX West title hunt.
Q- Two weeks in a row that Dean Wilson has had the best lap time out of anyone in qualifying. He's certainly back and looking great, do you like him to win the title or is 12 points too much.
A- Finally Dean is healthy and riding at his abilities and like the favorite of the class. He's a national championship winner and should be up there. Anderson was still the fastest in the heats and Seely was riding well in the main but you have to stay on your wheels to win races at this level. 12 points isn't much. There are still 100 points to be attributed and 80 main event laps to go. You can add Dean as title contender with Anderson and Seely.
Q- Why do the 250's have the best time?
A-That's a good question. On slick track, the 250 actually loses less power than a 450 and you don't have to think about the grip as much. I rode both bikes 10 years ago and it was easier to ride a 250. There isn't much to think about it on those bike but pinning it and ride it at their peak power which is over 11k rpms. In the whoops too, there isn't much to think about. It's wide open while on a 450 that could get ugly. Look at Hahn, Tomac and Barcia last year, 250 specialists that pin it, it doesn't work as well for them on a 450. On the other hand, Roczen is adapting better because of his smoother riding style. Also, there is the weight of the bike and the fact you can corner faster and get on the power earlier. Last year Tomac was often the fastest too but the jump on the bigger bike is a tough change. Ask RC or RV, they've been thru it before.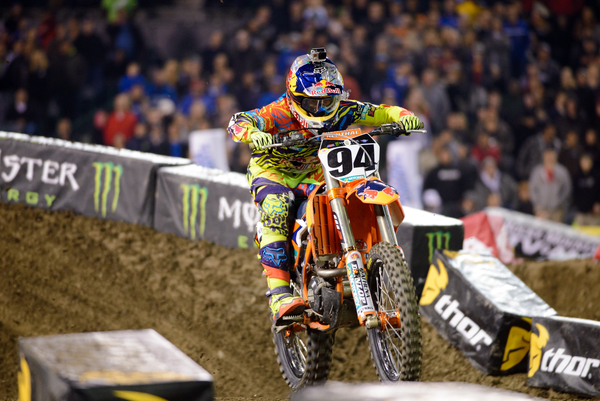 Kenny Roczen has impressed Vuillemin this year with his control on the 450.
Q- Roczen looks to have the right stuff to win this title, he's fast, smart, limits the bad races and he's got a good bike. This is my opinion, what's yours?
A- I am impressed on how well he's adapting. He was more sketchy on a 250 than he is on the 450. He's smart, that's for sure. His main event in A3 shows it. He rode smooth and didn't do anything stupid. It almost looks like it could try harder to win but scored big points again. His bike is coming around and he makes it look better than Dungey's. I'm not sure if their bikes are really similar but I would think so. I am sure his GP experience has something to do with his riding today. Tracks in Europe demands a lot of throttle control and momentum just like in west coast rounds in supercross. He's one guy that is doing better than I thought but the kid is a prodigy, look at what he's accomplished in his young career and he's not 20 years old yet! He could be a sleeper for the title a-la-McGrath-in-93…