Jason Thomas emails Matthes to get into an argument about the upcoming 250MX nationals
Jason Thomas emails Matthes to get into an argument about the upcoming 250MX nationals
Hammerhead Designs was launched with the intent to provide new and better parts and innovative accessories for motocross bikes. One of our goals has been to design entirely new and unique products with improved ergonomics and the shift lever was the first part that we felt could be dramatically improved by providing a feature that would allow for the shifter to be repositioned to perfectly suit the riders size, shape, and preference.
Photos by James Lissimore
JT: This 250 class looks to be wide open in 2014. With Tomac and Roczen moving up, they have left a void from last year's top two spots in the points. There is a mix of younger riders and veterans that should have a chance at this title. I think the title will go to one of the returning vets. With Blake Baggett, Dean Wilson, and Christophe Pourcel all ready for war, I just can't see one of those 3 riders not walking away with this thing.
Matthes: Whoa, whoa there JT. Baggett- yes. Wilson- yes. Pourcel? No way man. I know you've been hearing that he's shredding the Socal tracks while testing (although I asked Bones at PC about CP and he said he hasn't seen him) but there is no chance Pourcel comes back after a year off to really do anything other than put in some top five's and maybe make some podiums. When was the last time a comeback after being off for a year or more has ever worked? Bradshaw, Kiedrowski, Barnett, etc, etc have all tried and while they had some decent finishes, none of those riders ever recaptured the magic.
It's just too hard to do not too mention that I'm not exactly "all in" on the Valli Yamaha team/Yamaha factory effort that Pourcel has assembled. Not exactly Mitch Payton and crew here as I'm sure you will agree.
No, I tend to think this 250MX title will boil down to Baggett, Wilson, Marvin Musquin (remember him?) with Zach Osborne and Jason Anderson being "in there" but not fully "in there" you know?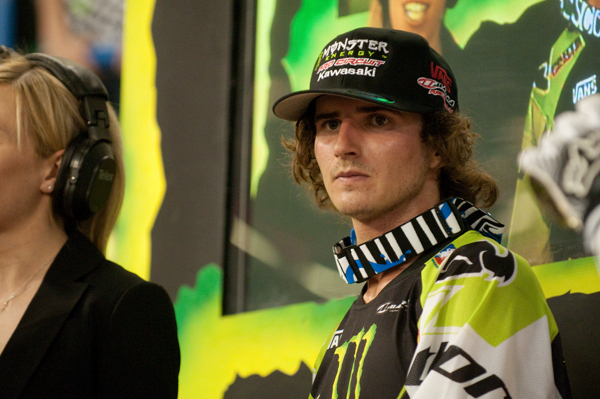 What's this guy going to do this summer? Yeah, we really don't know either.
JT: I think Pourcel will surprise you. He has had months and months to prepare and has a point to prove as he didn't get the deals he was looking for on the 450 teams. I do agree with Musquin being in the mix but coming off knee surgery is a difficult thing as we have seen riders like Reed struggle after lengthy rehabilitation. I am not sold on Osborne being a title contender but I do think he will be a podium threat. He just hasn't been able to show the consistency over 12 races that it takes to win a title.
Jason Anderson is the wild card. A year ago, I would have laughed at the notion that he could win but this supercross season has been a revelation. With the momentum he is carrying, there is no reason why he won't be up front once the fight goes outside.
What do you make of the Jeremy Martin struggles? Will he be able to turn this ship around once we get outdoors where he shines? With Martin and Cooper Webb leading the charge for the younger riders, can they make a serious run for the #1?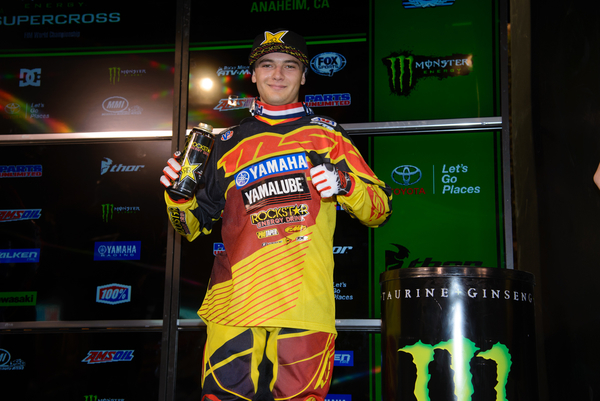 Webb should be better this summer and that's a good thing for Yamaha and Star Racing.
Matthes: Yeah, Jeremy Martin. Both Webb and Martin had typical rookie seasons where they would shine some weeks and others just not be there. Webb was the man early and Martin came on at the end of the series. Maybe with Jeremy Martin having two supercross seasons that were in between being ok and a total disaster, maybe he's just not that strong in supercross and is a better outdoor guy? I know in this day and age that's not easy to believe but like Henry, Dowd and the 800, maybe Martin's strength is the outdoors.
I know you won't say it JT but I will. When it comes to Webb and Martin, I'm more interested in the team they're on, what kind of testing do they do, what kind of attitude is around the team. The Star Yamaha guys seem to have a good bike but man, when was the last time we saw a rider come out and over-perform or shine on a blue bike? It's been a long time that's for sure. Lots of riders that have ridden there in the past haven't found it the best atmosphere and I wonder if things have changed or not? Webb and Martin are certainly two of the fastest 250 guys that Yamaha has had in a long while and I hope they keep growing into title contenders. Martin just re-signed for two more years there so he must like it but like the Rockstar Racing team once was, they appear to be a bit lost in the woods when it comes to a solid program.
Who's going to be top dog on GEICO if you're not sold on Osborne, do you think Bogle can step it up?
JT: I don't disagree with your points on the Yamaha boys. I do think they will have flashes of brilliance but in a 12 round series I don't think they can beat Baggett or a healthy Wilson. As for Geico, I think Bogle will be good. He came on strong at the end of last year's series and looks to be back on point in this supercross campaign. As we said, there are lots and lots of guys like this that can and will land on the podium at times but I just think PC has the class of the field in the outdoors. I think even Davalos will have his moto's here and there and see the podium a time or two. The real disappointment is going to be the absence of Cianciarulo. I feel he would have been a contender and given PC the chance for a 1-2-3 podium for the series. They would have arguably the strongest 3 riders in the class and I wanted to see what a healthy 46 could do after such a struggle last summer.