You Tweeted Jason Thomas some questions and here are your answers
You Tweeted Jason Thomas some questions and here are your answers
Hammerhead Designs was launched with the intent to provide new and better parts and innovative accessories for motocross bikes. One of our goals has been to design entirely new and unique products with improved ergonomics and the shift lever was the first part that we felt could be dramatically improved by providing a feature that would allow for the shifter to be repositioned to perfectly suit the riders size, shape, and preference.
Photos by James Lissimore
This week we are going to play a little Twitter Q&A. I know with all of the silly season scenarios playing out and rampant rumors, there is a lot of uncertainty. Let's see if I can clarify a few things for you guys!
@ktm321–why would 94 go to RCH. I can't see them having more $ than KTM?
There are a lot of factors in play. I think he has tested a few other bikes and wanted to make a change. Riders are very fickle with their bikes. Some like different characteristics than others so what one rider may love about a bike, another rider may despise that same trait. Keep in mind that Roczen was Suzuki's shining star in Europe long before he was at KTM.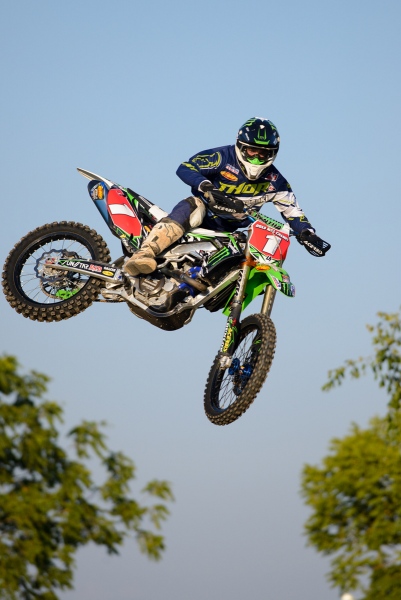 Brett Metcalfe races ten races a year, makes a lot of money in Canada- does JT see him coming back?
?@McCollough_834–Any chance for Metty to come back to US nationals? Is Byrner done?
Long term, sure. Metty is making good money up north and only has to race a limited schedule. There is no question that if the right opportunity came along (see: factory bike and solid support staff), then he would be lining up in the USA full time. I don't think he is interested in racing on inferior equipment against the world's best riders for virtually no money.
@sgrenier35–is it difficult adjusting to the darkness/artificial light in super cross after practicing all afternoon in blazing sun?
Nah, it's not too bad because we get a 2 hour break and plenty of time to adjust. The most difficult time is in the last practice when the sun is casting long shadows. The contrast can be scary.
@AH1Z_Zulu_Cobra–would you say chad reed has less body motion in corners ? that his calmness/stillness is the key to quick cornering?
Chad is a student of the sport. He is constantly trying to learn how people go faster and dissect that into small pieces until he can recreate it into his own form. I would say minimalizing movement in his corners is a part of that but there is more to it. Entry angles, moving weight onto different portions of the bike, throttle positioning, and line selection are all key elements.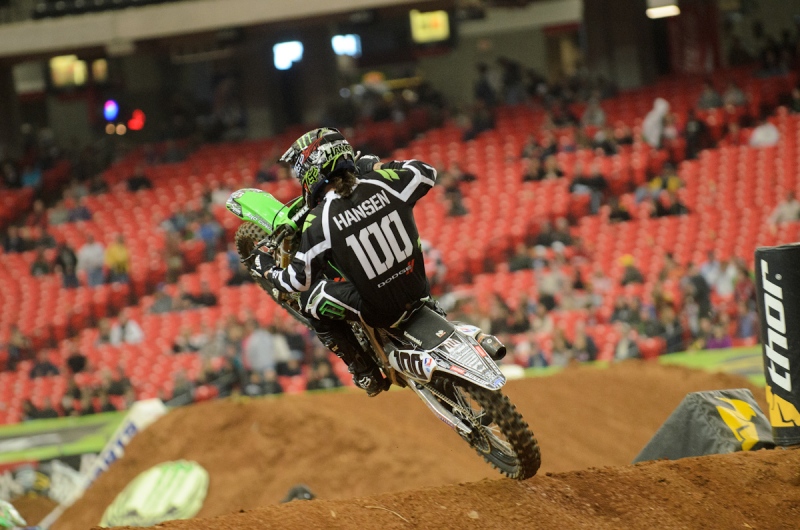 JT$ sees Hansen going back to Pro Circuit at some point.
@thebrettwise–Where does Hanny end up? Any chance he's riding for 22?
My bet would be on Pro Circuit in the 250 class. Mitch wants guys that can win and he loves to prove doubters wrong. Hansen has that written all over him, along with several gallons of ink.
@LukeMcCall529–if you could have counted you 125 Sx points back in the day what would your lowest # have been?
My lowest number would have been 15 or 16 from what I have counted. I used to get so mad at the permanent numbers because even though I would earn a number in the teens, I would end up with 31 or so.
?@evomximages–with our 5 "top" guys retiring in the next 4-5 years who do you feel the next generation of elite riders will be?
I think they are already on the scene. Roczen, Tomac, Canard, and Barcia are already there but guys like Dungey have plenty of life left in them. Some of the guys coming up that have a chance are Cianciarulo, Anderson, Seely, Wilson, Bogle, Webb etc. Not everyone will make that jump to winning races in the 450 class so it's up to them to climb the ladder. I do think that Roczen and Tomac are sure bets, though.
@Factryvetnovice–if you were RV would you retire this year so you could always say you ended up as champ in sx and Mx
That's a tough one because it all depends on Ryan's outlook. If Ryan is burnt out and not enjoying this, then I can see why he would leave. The toughest part would be leaving guaranteed millions on the table. He has signed deals that would add at least 5+ million to his account, probably more like 6-8 when all is said and done. Depending on his financial landscape and his personal wishes, I could see it going either way. Personally, I think that he will sit out the summer and get the needed break to reflect on what he has accomplished. He will see that there is only one year left on his contract and come back for that last hurrah in 2014.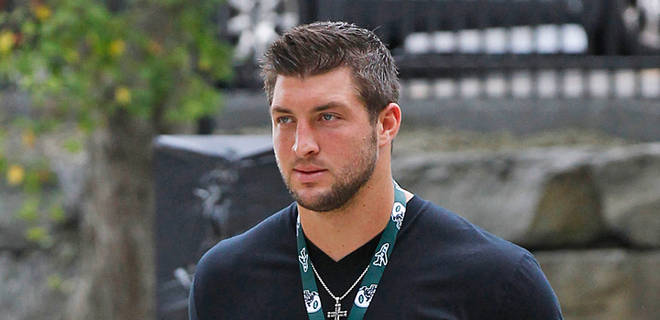 JT's hero right here. #gatornation
@MikeMcG51–Wuerffel or Tebow?
Twuerrfel.
@Lillis2nine–is it true that forrest has pressured you into training so you can make a come back fill in ride
I think there was a bit of pressure applied to a few people but thankfully it wasn't me. That ship has sailed.
@MikeyBStrong–what are the chances that JS7 makes the des nations team this year, barring no injuries?
I am honestly not sure. I know that he has had friction with Decoster in the past so that may play a role. MXON is a political gauntlet.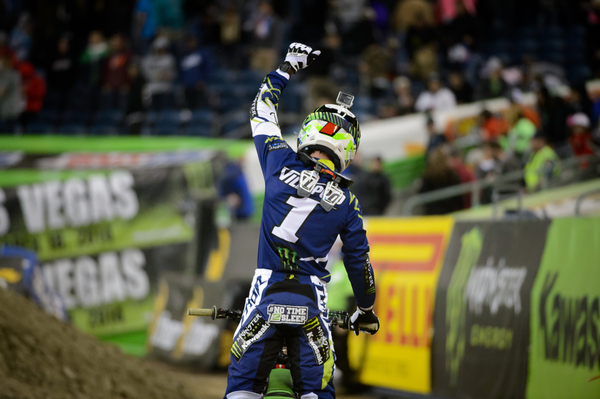 What is Villopoto going to do for the nationals?
@shawnfrack–if RV retires, who does Kawi go after? Would this bring KRoc back into play despite the RCH rumors?
From what I hear, Roczen is signed and done so he would be out of the picture. Kawi has their pick of available riders at the moment. There are a lot of riders clamoring to be under that tent in 2015.
@sledhead34–what was your fav pre-race day meal
Chicken parmesan. The days of eating whatever I wanted are sorely missed.
@evomximages–what do you feel is the most shocking behind the scenes secret of our top riders the fans don't know about?
Tough to narrow it down to one. There is always some sort of off-track drama going on that has effects on the track. Riders are real people with real problems, they just happen to go faster on dirt bikes than you.
@G1BS_G1VNR–with these tracks I see in videos that are absolutely beautiful on and around the track, why can't they make these nationals
Hosting an outdoor national costs a lot of money up front and needs quite a few attributes. Parking, facilities, road access for haulers, etc are also factors. With only 12 tracks chosen per year and most of these having long term contracts, it doesn't leave much room for additions.
@CLMoser–if you were betting on a team to not come back next year who would it be?
The Spokane Fab 5.