Here were the top movers in each class this summer
Here were the top movers in each class this summer
Stats by: Devon Gibbs
We took a look at the top twenty guys in points in both the 450MX and 250MX classes. We took their position after lap one and looked at where they finished at the end. If a rider scored zero it didn't mean he didn't pass anyone it just means that he finished at or below his position after lap one.
Not a perfect way to see the number of passes but still interesting nevertheless right?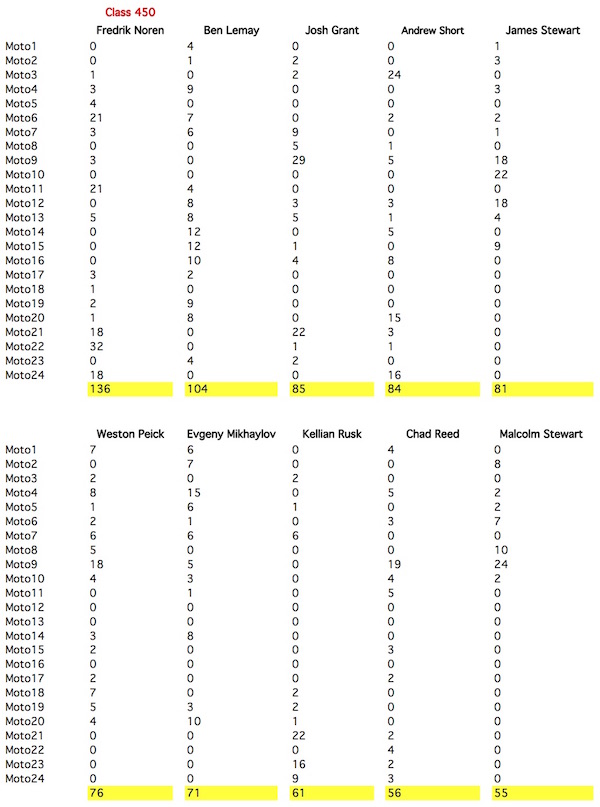 Killian Rusk in here with some pretty impressive company.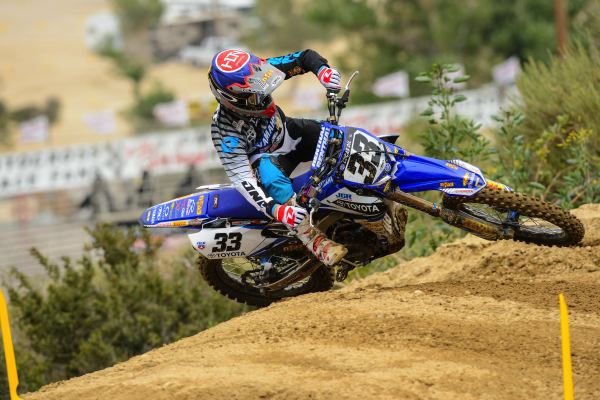 Josh Grant started with a bang at Glen Helen and made lots of passes throughout the year.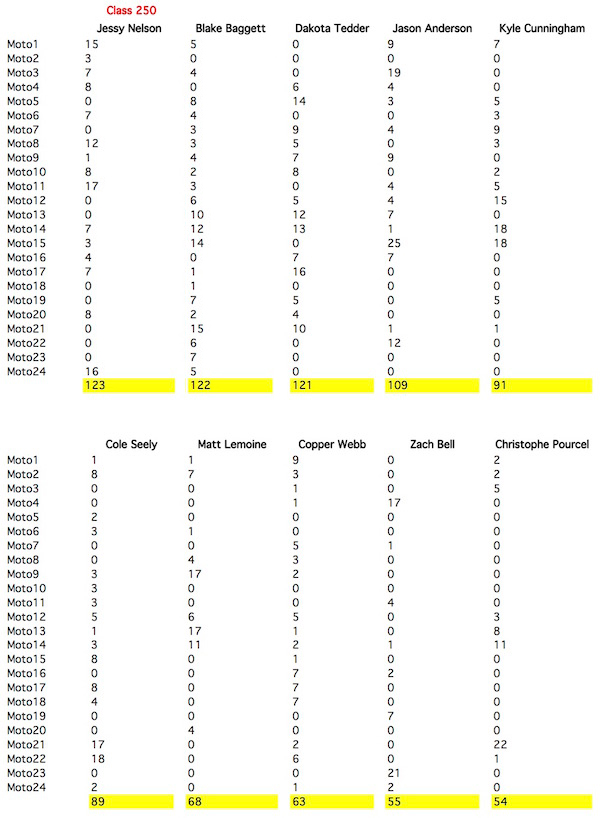 Dakota Tedder could use some better starts so he need'nt make so many passes.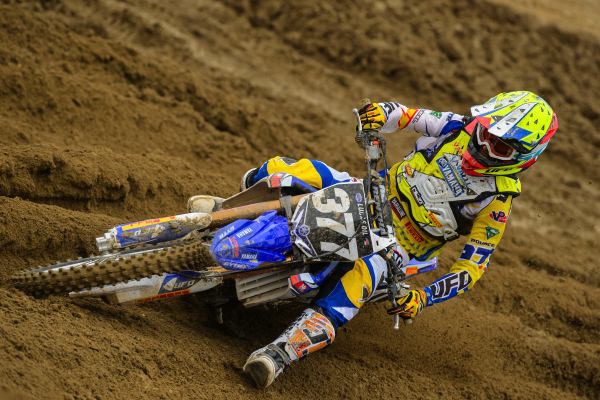 With as many Oakley Bombs as Pourcel won this year, you'd think he didn't spend much time passing from the rear. But. He. Did.