Matthes and Bendgen decide who will be the 250 MX champion.
Matthes and Bendgen decide who will be the 250 MX champion.
PHOTOS: Simon Cudby
With a third of the Lucas Oil Pro Motocross Championship down the drain, and forever in bench racing lore, I decided to take a look at the 250 chase. We are only four rounds deep in the series and Jeremy Martin is holding a slim six-point lead over Marvin Musquin. What's even cooler about their seasons is that both riders have four race wins a piece as well as six podiums. Other than that the next closest challenger for the title is 53 points off of contention, which is Jessy Nelson.
Does Martin hold the advantage over Musquin or vice versa? Which rider will hold up the number one plate at the end of the season? I enlisted the help of my boss, Steve Matthes of course, to bench race these topics to see if we could come up with an answer. We may be wrong or we may be right by the time the season is over, but we will revisit this in August to see who was the closest.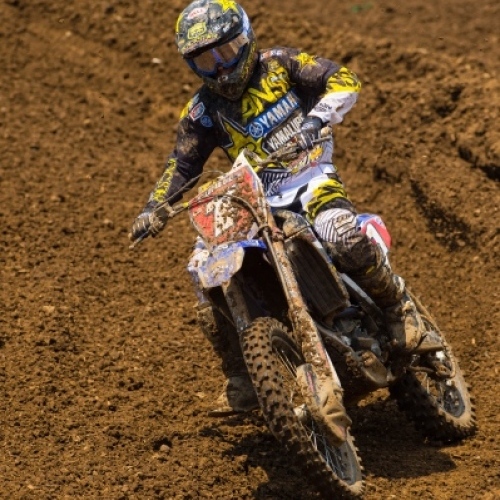 Martin has two overall wins in a row.
Bendgen: Alright boss, the 250 championship is just a two horse race with a third of the racing finished. Both Marvin Musquin and Jeremy Martin have won and have salvaged great points on their bad days. Right now Martin has the upper hand over Musquin, but it's still very close. Based off of what you have seen in the racing so far this summer, which rider do you think will take home the number one plate at the end of the season? Do any other riders have a prayer to close the points gap on these two?
Matthes: Hmmm, I'm not sure Troy Boy. I'd like to think Adam Cianciarulo or Jessy Nelson could get up there and fight with Marvin and Jeremy but I wouldn't bet on it right now. Really right now the only thing that's stopping the MM brothers from going 1-2 in each moto in some order is them making mistakes. AC has been very good (not great) and Nelson's been consistent and seems to be getting his fitness better also. Couldn't you see someone like Jordan Smith just going balls out fast and winning a moto here or there? Right now the two M&M's have four moto wins apiece.
Both Marvin and Jeremy are pretty equal-I broke this down in last week's Observations column after all- and I can't say which rider has the edge right now. I think I like Martin by the slimmest of margins as of right now but he seems more prone to mistakes or bad starts. Then again, who made the mistake this weekend? Yeah, it was Marvin.
I don't know Troy, these guys both seem to have everything one needs to be a champion.
Bendgen: You do have to choose between Musquin and Martin, those are the rules. I'm going with Musquin. He has been on another level this year and it just seems like if he doesn't have problems then he is going to win motos and overalls. Who are you going with? Do you think that we are in for a boring summer or do you think that this will be the only championship worth watching after the halfway point?Bendgen: I agree with your statement regarding Cianciarulo and Nelson. I think that as the season wears on that these two will continue to get stronger and stronger. If another rider can get a win other than Musquin and Martin it will be Cianciarulo, however it'll be a lot later in the season. As far as Jordon Smith winning a moto, I'm not sure that will happen this year. He just found that pace to run with the top group for an entire moto. The other riders have more experience. So if you have Smith potentially getting a win then you would have to add Aaron Plessinger to that list as well. He learned a lot leading at Muddy Creek.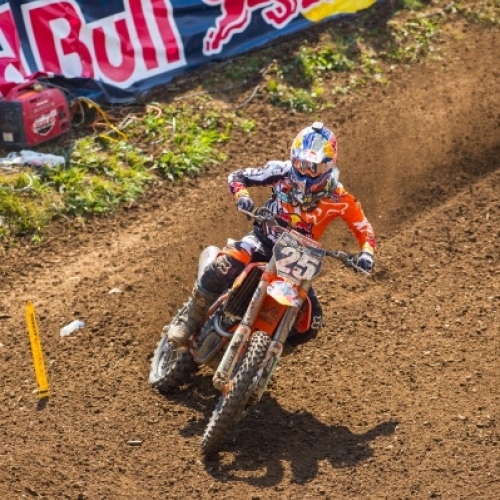 Musquin has four moto wins in eight races.
Matthes: We're an injury or two away in the two classes from having snoozers each weekend. I look forward to seeing the top two guys in each class go at it, we haven't really seen it yet. You like Musquin, I like Martin…tracks like Millville (duh), Red Bud and Indiana suit the defending champion in my opinion. Musquin is great but I want to see him hang it out like I've seen J Mart do.
Martin's got this confidence in him about the outdoors (and on that note, have we seen a rider with as drastic results from indoors to outdoors like J Mart? Maybe the 800?) that he just knows he can get it done. One thing to think about too is Cooper Webb coming back. Had he been healthy I'm sure he would've been right there and if he comes back and IF he's on the pace, he could really hurt Musquin's chances by making J Mart's life easier. But that's for way down the road.
Here's a question for you…who has the best one race result and/or finishes highest in the points out of rookies Smith, RJ Hampshire, Plessinger or Alldredge?
Bendgen: Great points all across the board here. I think if we see Musquin and Martin go at it in a few motos that we won't see a clear winner. I think that Marvin will win a couple and I think that Jeremy will win a couple. These two are just so even that I don't really see a clear winner just yet. This is a very bright spot for the entire series in my opinion. This means we won't see a runaway, which is a boring summer in my opinion.
I think we can focus on the outdoors being Martin's forte, which is the same thing for Blake Baggett, as well as Mike Alessi as you mentioned. These guys are truly on a different level outside and it's fun to watch. If Cooper comes back then you have to wonder what Justin Hill will do when he comes back as well. Whenever that is. Both of these guys can help their teammates in this championship chase. Hill proved that he had the speed at Glen Helen.
As far as a rookie winning this season I highly doubt that will happen. I foresee Jessy Nelson or Adam Cianciarulo taking advantage of mistakes by Musquin and Martin. Having a moto where both Martin and Musquin are having problems will be very rare and probably won't happen. Unless the rest of the pack picks up the pace, we are going to see the M&M bros go at it all season long. My guess is that Plessinger and Smith will find the podium before the year is over, just like Alldredge did at round one. I say that Plessinger will finish second in at least one moto this year and that will be the highest finish for a rookie this summer. He saw what the speed was like at Muddy Creek and he has a few more east rounds to show his true speed. It's all about learning and making adjustments.
What's your take on the entire deal? We want to hear from you! Email Troy@pulpmx.com to discuss these topics further or leave a comment below.