A comprehensive list of Dungey's career numbers.
A comprehensive list of Dungey's career numbers.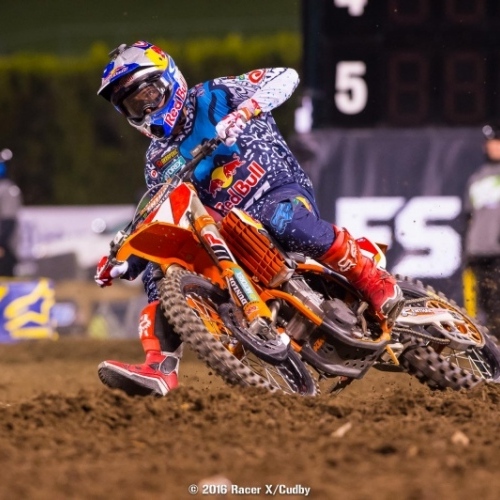 Dungey is making a strong case for the most consistent rider of all-time.
Photos: Simon Cudby
You can only say so many words about an athlete before everything starts to sound the same. I'm not quite exactly sure how many words I've written on Ryan Dungey over the years, but I'm going to venture and say that it's more than a handful. That's just me, which is just one media person. Imagine how many words those who report on the sport in general have written. That's got to be over a bajillion!
My thought was that we wouldn't write that many more words about him, rather we'd let his numbers do the talking for him. Well, I scoured the Racer X Vault to put some numbers together and came up with this impressive list. It gets pretty intense and I've spent the better part of two days counting more than the Count from Sesame Street.
I must have counted the amount of races he's been in about five times (trying to be precise bro), so the number came out to be 240 in four out of five tries. I've also added the first three races of 2016 to all of the stats to keep his numbers up to date before the Oakland Supercross this weekend. So, no more words now. Enjoy the numbers!
26 – Age
11 – Years Pro (Including 2006 and 2016)
4 – Years involved in 250 racing
7 – Years involved in 450 racing
18- Series' competed in
7 – Championships
2 – Times competed in a full series without finishing 1-3 in title chase (2007 250SX East and 250MX – both 5th in standings)
0 – Times in which a full series has been raced that Dungey's ever finished outside the top five
243 – Total race count
7,029 – Total points accumulated as a pro
1,718 – Total points from 250 class
5,311 – Total points from 450 class
81 – Combined 250/450 career wins
40 – Wins on Suzuki
41 – Wins on KTM
19 – Total 250 class wins
62 – Total 450 class wins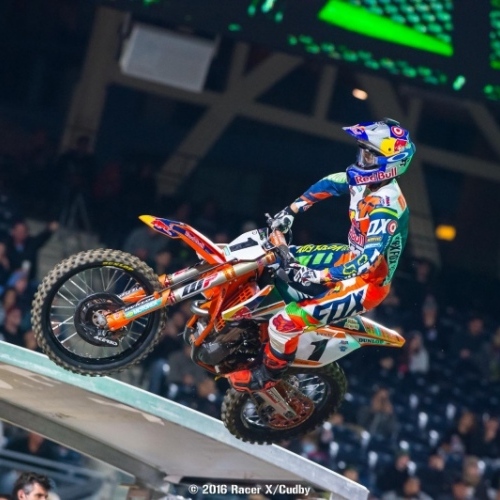 RD has 20+ wins in 2010, 2012, and 2015. He's set to add 2016 to that list as well.
180 – Total career podiums (Counting SX and MX overall wins only)
40 – 250 podiums
140 – 450 podiums
8 – Years in which he's ridden a 450 race
8 – Seasons with at least one 450 podium
0 – Number of times Dungey has failed to reach the podium or win in a full season of competition 2007-2016
83 – Total 450 podiums while riding for Suzuki
97 – Total 450 podiums while riding for KTM
197 – Total career top five finishes
81 – Total career wins (SX and MX overalls only)
113- Total career wins including SX and MX moto wins
40 – Wins on Suzuki
41 – Wins on KTM
5 plus 4 races – Seasons raced on Suzuki
4 plus 3 races- Seasons raced on KTM
38 – Total 450MX overall wins
24 – Total 450SX wins
17 – Total wins in 2015/combined with so far in 2016
64 – Total wins from 2007- 2014
12 – 250SX Wins
7 – 250 MX wins
230 – Career Top Ten finishes
13 – Number of times finished outside of the top ten in career
2/1/2014 – Last finish outside the top ten when he finished 20th at Anaheim 3
4/26/2014 – Last finish outside of the top five when he finished sixth at East Rutherford
19 – Straight podium finishes
312 – Total amount of times Dungey has said "Super Pumped!"
This marks my year anniversary of working with Matthes and the gang here at Pulpmx. I just want to take this time to thank everyone for reading my columns and for supporting this site. If you'd like to email me you can reach me at Troy@pulpmx.com.