Captions by JT–Photos by James Lissimore
Captions by JT–Photos by James Lissimore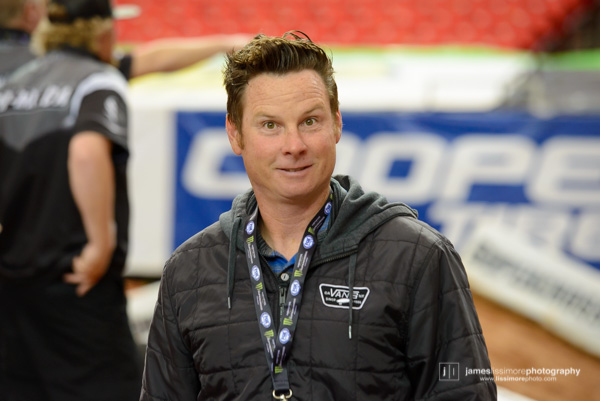 Behold the face of the Marty whisperer in its natural habitat.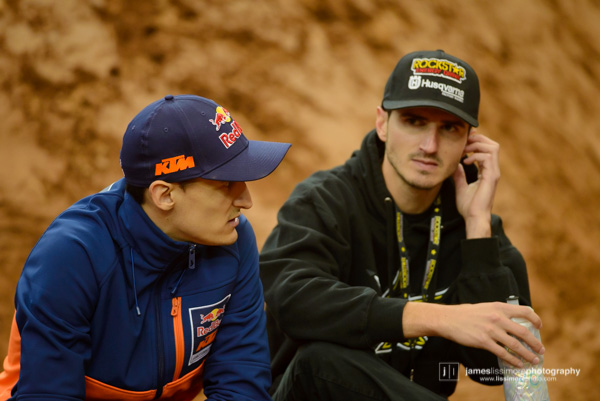 Christophe giving Aldon the universal signal for "call me".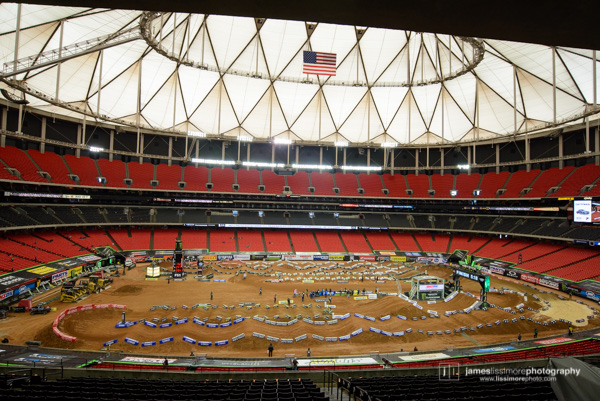 Next year will be the last time we race in the famed Georgia Dome. I have a lot of memories from this building. I have seen everything from breaking bones in my back on amateur day in 1995 to top tens in my pro days to watching SEC championship football games here. End of an era.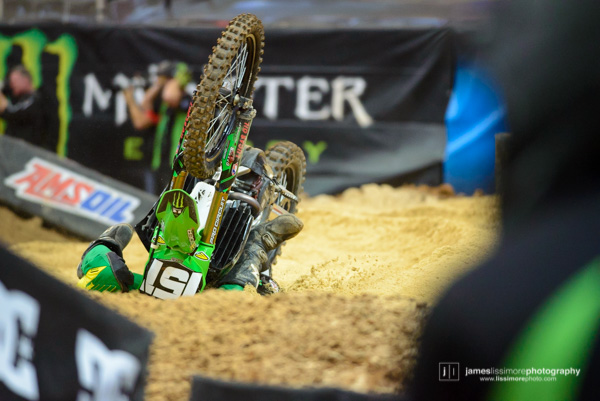 Jake Weimer's departure and Nick Wey's return have turned Dakota Tedder's program upside down.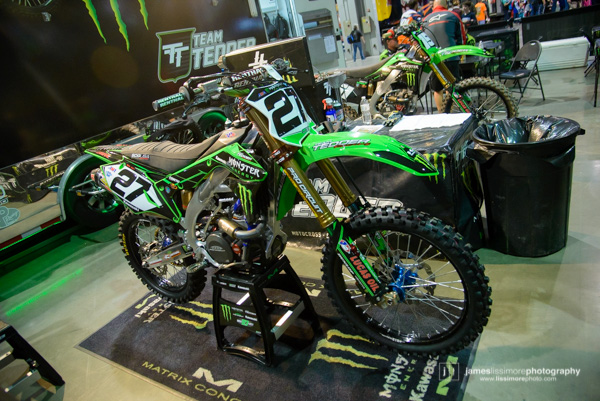 Pulpmx.com and Nick Wey both average two clicks per weekend.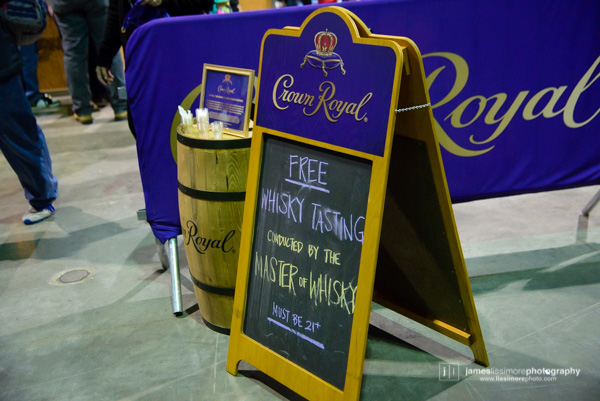 I did not see this display in Atlanta and that makes me very sad. Although, I am intrigued by this Master of Whiskey… I am the master of my domain but Master of Whiskey is next level stuff. For a picture of the Master of Whiskey Throttle, see the picture below.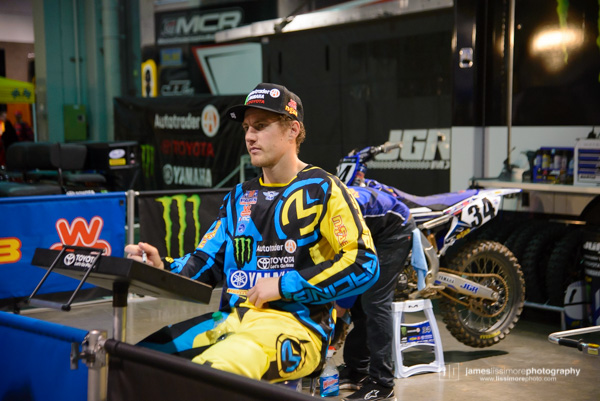 Sorry, Phil. That was cold blooded. Good to see that Phil Nicoletti smile, though.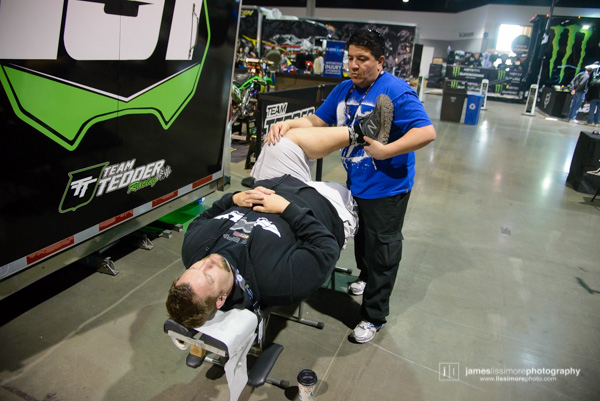 If only you readers knew the irony of this photo. Pot, meet kettle.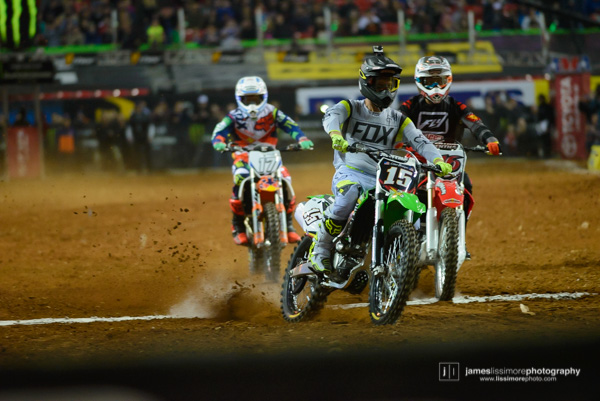 Highlight of the night right here, foks. Bowyer showed that Tuff Block who's boss.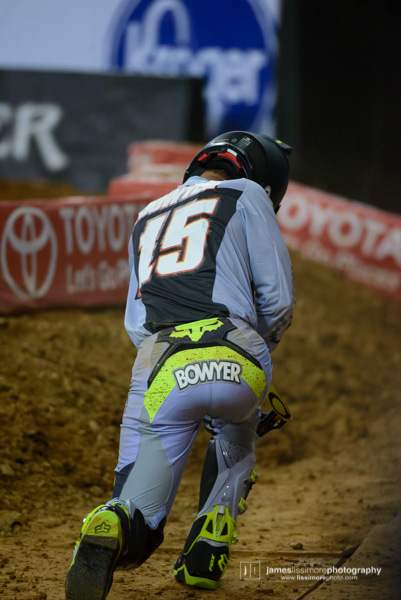 I did like the fact that he owned it. I can appreciate his commitment. I wonder if his team owners have stopped sweating yet.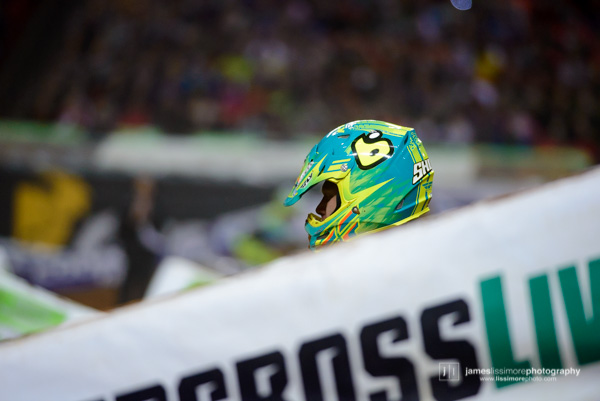 I need to talk to Shorty about his visor adjustments. In all seriousness, this was a scary crash and I am happy it wasn't worse for Andrew.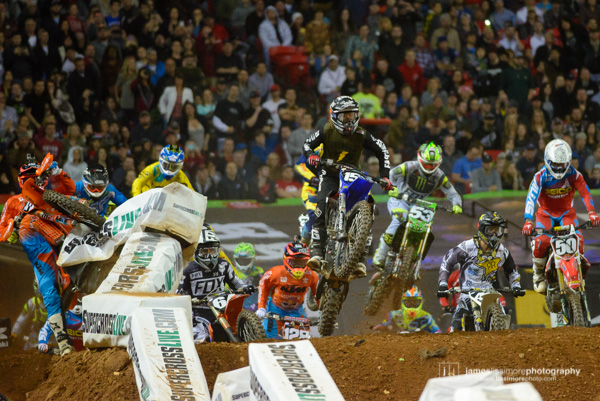 Shane McElrath simply couldn't contain his excitement over Darryn Durham's return.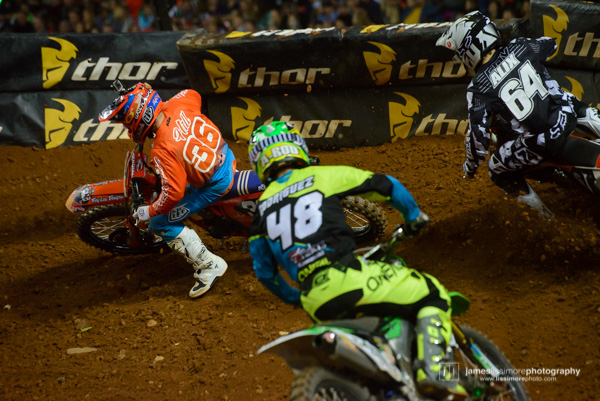 With a nickname like A-Rod, I bet Anthony Rodriguez is a shoe-in for WADA testing.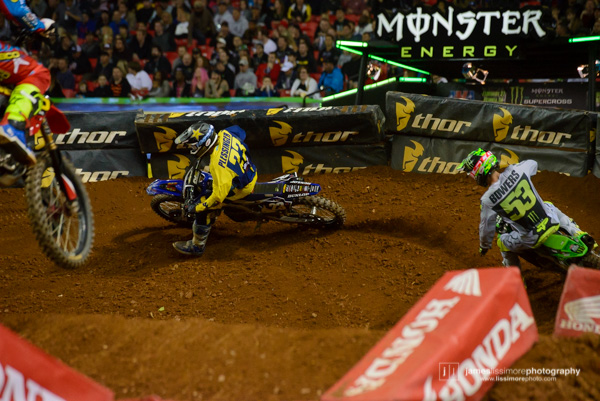 Tyler Bowers struggled through the first round. Aaron Plessinger did not. This weekend could very possibly be more of the same.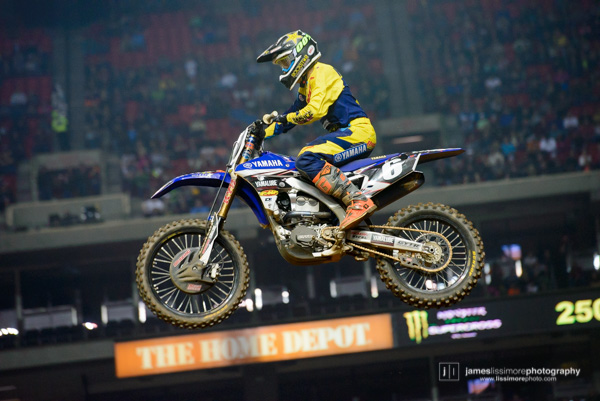 Jeremy Martin is the modern day Mike LaRocco. Bad start, haul ass, repeat.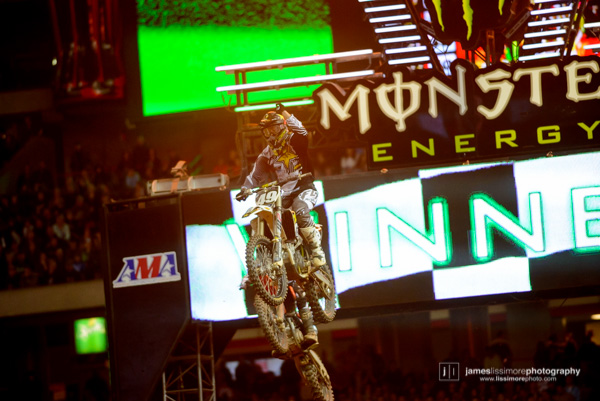 The best moment in Steve Matthes' Saturday night.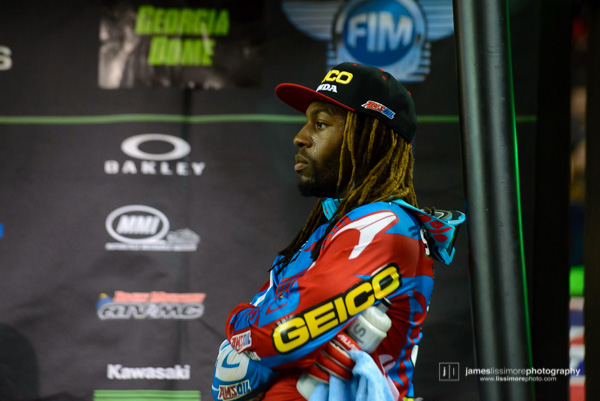 Mookie wasn't thrilled with his second place finish but he showed he is ready for war this year.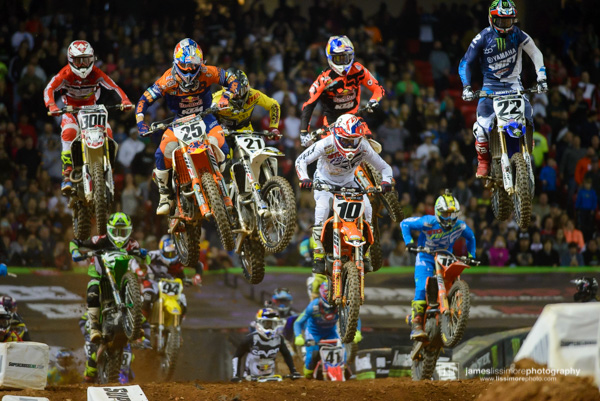 Supercross riders do not suffer from trust issues.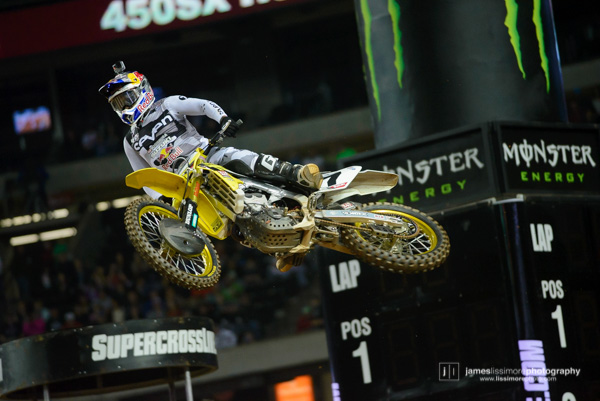 Quiet weekend for Stew.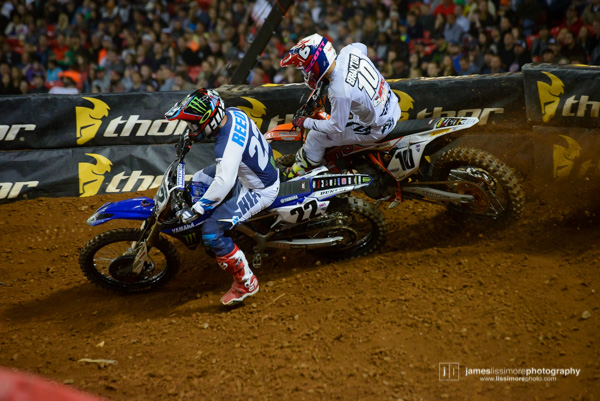 Brayton displaying how to avoid crashing during a block pass. When the line is taken away, you have to make room.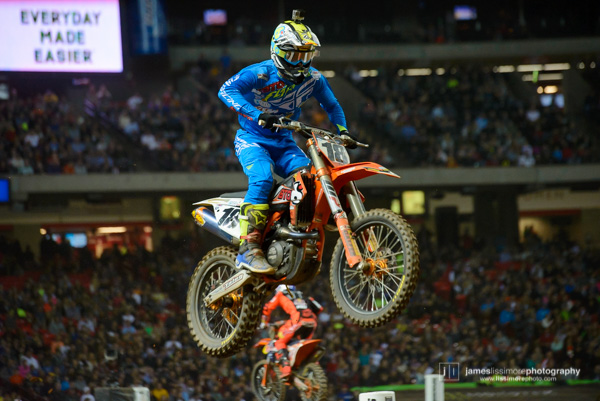 Davi Millsaps is back and personally I would say has never looked better.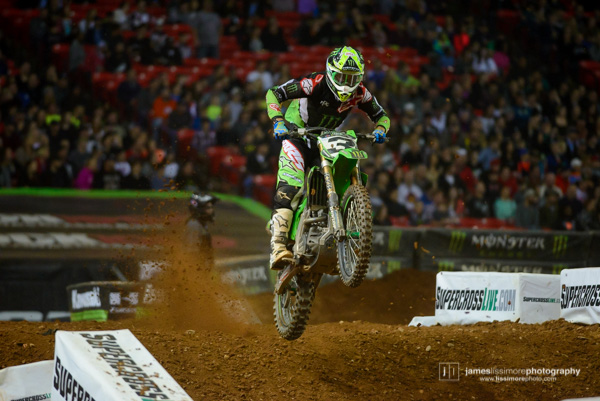 Eli needs to turn this ship around at Daytona. This is his best chance to swing momentum back his way.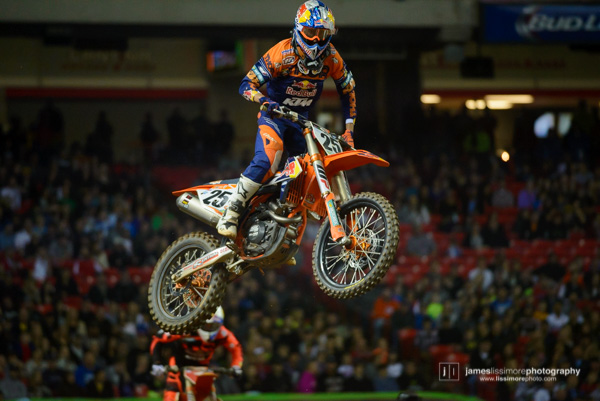 Marv was marvelous for 19.5 laps. Even with the last lap drama, it was a statement race for the 450 rookie.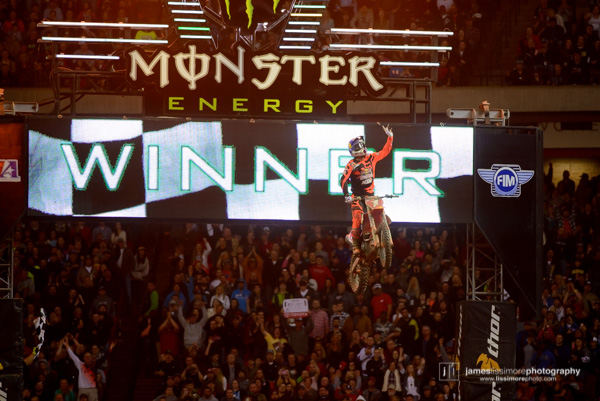 Ryan Dungey is in firm command of this series. Again.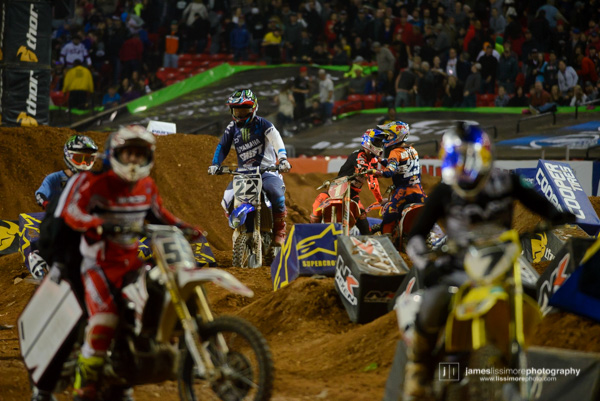 A few years ago, no one would have guessed that three riders in this photo were on the podium and Stew wasn't one of them. One day Vince Friese will tell his grandkids how he stalked James Stewart for 20 laps at Atlanta and then they will bring up Anaheim's scuffle and the room will go silent.