Vallee updates us on his life post motocross.
Vallee updates us on his life post motocross.
For every success story in our sport there are a million and one other stories that didn't work out. Whether a rider comes into a terrible injury, the funding wasn't there, or they had to give their career up for a completely different reason, we're going to try and unearth the truth in this new column. We're going to let the riders have the closure that they need and let them tell their story in their own words.
First up we have Bryce Vallee, who a lot of people don't remember, had a very scary accident in 2012 that nearly took his life. The message board and the motocross community rallied behind Vallee, but then as most stories do, his name disappeared from the sport. Vallee was a promising Yamaha supported amateur in 2009 and he never truly got to show his potential as a professional because of his accident.
We caught up with Bryce to find out where he has been and see what exactly happened to him the past few years.
Photos: Courtesy of Vallee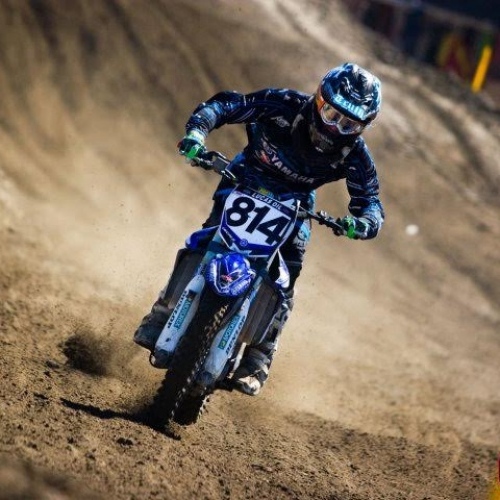 Vallee as a rookie in 2010.
The Early Years
"I actually got a really late start in motocross. I grew up surfing on teams through school. When I was around eight or nine I went to the desert with some family friends and they let me ride a PW80 around the campfire. Ever since then I was hooked. I begged my parents for a bike. My first bike was aYZ80 and we knew nothing about the sport. Zip ties held the majority of my bike together and my seat would fall off during races. It was crazy."
I would go to the track with my mom after school. I wasn't homeschooled until later on. I started getting some sponsors and I eventually landed a deal with Yamaha. It was kind of out of nowhere. At Loretta Lynn's in 2009 in the B class I had a moto win and two-second place overalls. You never think that you'll get the call, but when I did I freaked out. They called me up for the ride and I told them I wouldn't let them down and we went from there. The team was Travis Baker, Chris Alldredge, and myself. I also raced with them through my Pro-Am year as well. I had some good results with them and I turned pro."
Turning Pro
"I went to Loretta's in 2010 and I got on the podium in the overall of 450 Pro Sport. I didn't have that good of a result in the 250 class that year. My bike gave me some issues in that first moto and I finished around sixth overall if I remember correctly. I went from Loretta's to Pala for my first pro race on a 450. I still had a little bit of Yamaha support going into the first pro race. I had all of my bikes and parts through the end of 2010."
"I qualified inside the top twenty and then in the first moto I ended up in 17th. In the second moto I got a really good start and I ran sound sixth for the majority of the first moto. My goggles ended up coming off of my helmet in the first moto. I don't really know how that happened. I had a rock hit me around my eye and I made the decision to pull in for new goggles. I think I ended up 20th that moto or something. From there I signed a deal with a privateer Kawasaki team, which was a satellite team. I ended up crashing before the 2011 season started and I broke my wrist. The doctor had told me that it was just sprained though, so I ended up riding through Oakland. I went and got a second opinion and I found out it was broken. I had to get surgery and didn't get any practice in before outdoors at all. That didn't work out very well."
"Getting ready for the 2012 season I had to rally my own sponsors. I got some support from Yamaha again. I had a couple of good rides in supercross, but they weren't anything spectacular."
The Day My Life Changed
"The day after the San Diego Supercross I started to get ready for the outdoor season. I was really focused on outdoors that season. The first day on the bike outdoors I went to the Transworld Slam race at Pala. It was the last moto of the day and I was out front in the race. I got a little off balance and jumped off of the track. I landed on a water pipe. That threw me back on the landing of the triple and a lot of 450s landed on my body. I ended up breaking both wrists, my pelvis on both sides, my lower vertebra, scaphoid, shattered collarbone, compound shattered elbow, and damaged my radial nerve on my left hand. My left hand was paralyzed."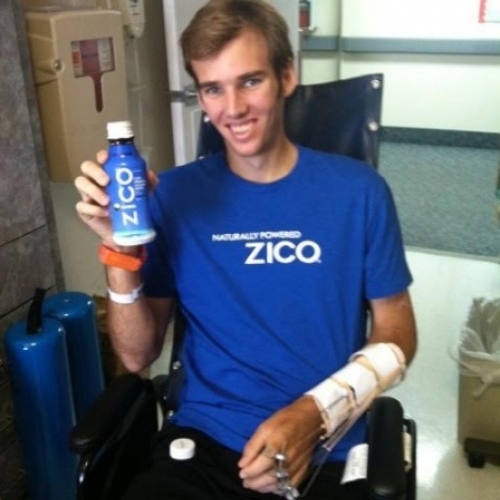 It was a long month for Vallee in the hospital who had a lot of decisions to make.
The Recovery
"I spent about a month and a week in the hospital. I was completely bedridden. I went into the hospital around 170lbs in race shape and I left the hospital around 130lbs. I was in pretty bad shape. They said that I had flat lined on the helicopter on the way to the hospital and a couple of times during surgery. My doctors told me that I was lucky to be sitting there alive. It's crazy to hear."
"I knew at that time that I wouldn't be able to get back into racing. I didn't have the time to even rebuild to where I was at the time of the crash. It would have taken me three to four years to do that. I would have lost so much ground to the competition in that time."
"A lot of things go through your head at that point. You just spent your whole life training and doing everything that it took to become a professional motocross racer. Then you get the other side of the deal, which gave you a major reality check. You realize that this isn't the only thing out there. It's just a small tidbit of life and I could make it work elsewhere if I had to. The hardest part about moving on is the intensity and adrenaline aspect. It's the reason we all race and there is nothing like it. There isn't another sport or any time at the gym that can make up for it. Going from doing that everyday to doing nothing was the hardest part.
"My girlfriend at the time quit her job and stayed at the hospital with me for thirty-something days. She slept on a chair everyday. That's when I knew that I was going to marry her and I knew I needed to step my game up to take care of her.
"It was an overwhelming time with emotions. I decided I needed to figure out a new route for my life and a new job."
Moving on
"My agent at the time was Todd Ballard, who became the Sport's Marketing Director for GoPro. He lined me up with a company called the Action Sports Group, which is a company that represents GoPro and other brands on the sales side. I interviewed with them about six months after the crash and I've been with them ever since. It all happened for a reason and I've learned tremendously from this experience. I have an entirely different outlook on everyday life."
"I approach day-to-day life with a life or death attitude. I take things seriously and that helps me with my job today. I'm a full-time representative for GoPro in Southern California, Arizona, and Nevada region. I mainly focus on the Ripcord, Quiksilver, and Volcom accounts. On top of GoPro we do some other brands as well in the action sports world. My job consists of checking in on my accounts and selling product to retailers to sell to the public. I love the people I work with."
"I have those days where I wish I was on a bike and miserable, but I suck it up. I try to stay busy outside of work too. I train with a Navy Seal to stay sharp."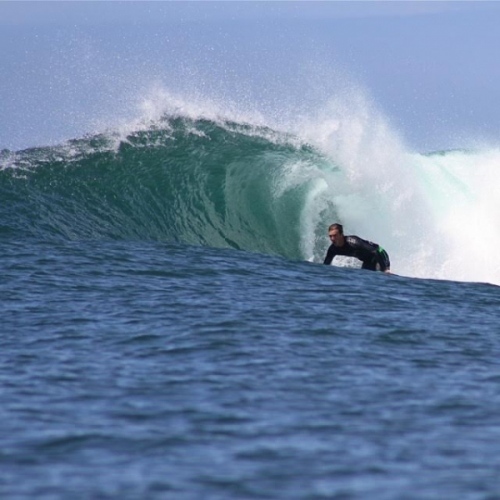 Vallee is a surfer at heart.
Surfercross
"This past weekend I came out of retirement a little bit. Ping (David Pingree) called me up and said that he had a bike for me to ride Surfercross. I was a little hesitant because I had only ridden one bike back in March at Pala. I wanted to ride at the track I crashed at to just get it over with. I had a blast."
"When I got the call for Surfercross I figured I should just do it and take it easy. As soon as the gate dropped the take it easy part went flying out the window. We ended up second overall in the moto, but we were subpar on the surfing side of things. We ended up eighth overall. It was fun and I'm paying for it today. I'm as sore as I've ever been, but it makes me want to get a bike again unfortunately."
The Sport Today
"I turned on Millville the other day and Eli Tomac and Ken Roczen were going at it. I was in awe of the speed they were going. The pace these guys are running today in so beyond what my mind can comprehend. It's crazy. They are sprinting for 35 minutes straight and they don't ever make mistakes. Ryan Dungey is always blowing my mind. He's under the radar and he likes it that way. He is the most underrated athlete in the world in my opinion because of how mentally tough he is. If someone is going faster than him he always matches their level."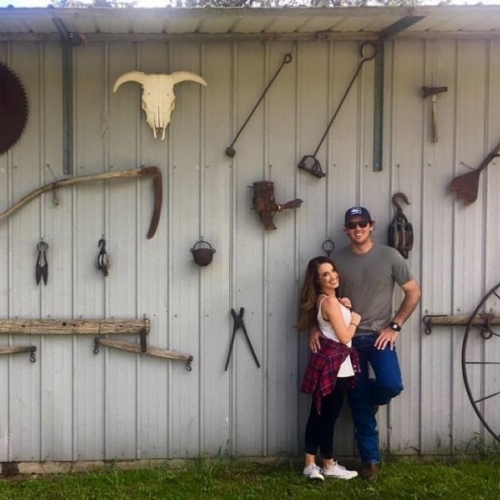 Bryce and his wife are happy, healthy, and enjoying life in California.
Full Circle
"Everyone knows when you throw a leg over the bike that you're signing yourself up for a month in the hospital or whatever the outcome may be. You're going to have bad crashes. It's just such a bad idea on all levels, yet we continue to do it on an everyday basis"
"I'll never lose my competitive edge in me. I always joke around and tell my wife that I love to be miserable. When I go to do a workout I don't go to just build muscle. I like to go until I pass out."
Let's all give Vallee a big thank you for doing this! It was good to hear from him. If you'd like to nominate a rider for this column, or have a question for Vallee send me an email at troy@pulpmx.com.
Twitter/Instagram: @troybendgen