Captions by JT
Photos by James Lissimore
Captions by JT
Photos by James Lissimore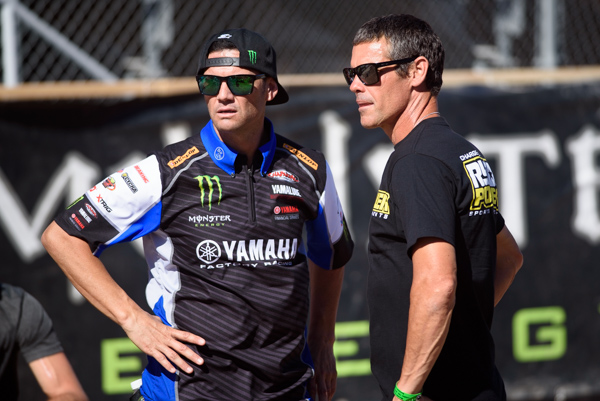 Penny for your thoughts?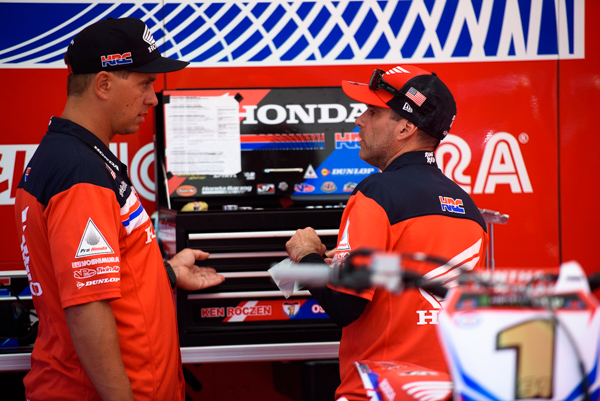 A Swede and a Goth walk into a bar…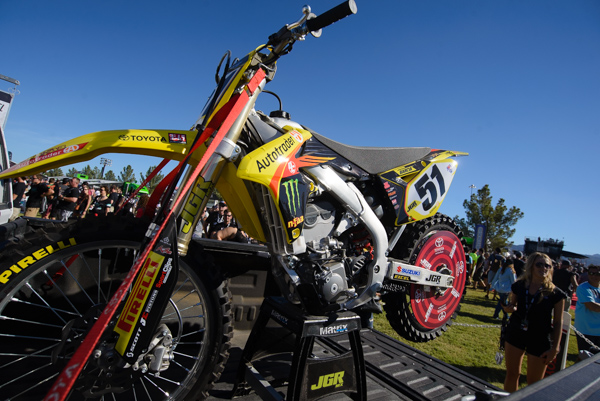 The JGR carnival featured a "guess which model year this Suzuki is" game. No one got it right.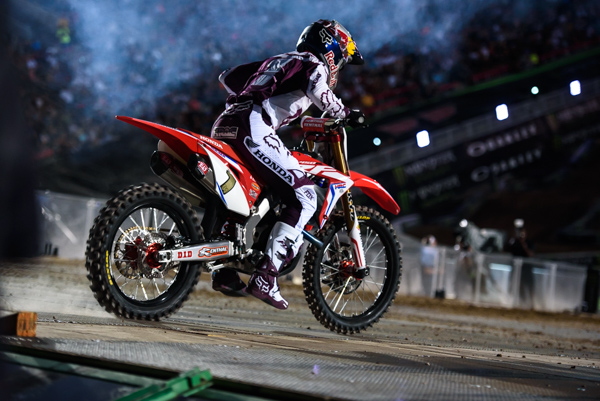 In the background, you can see a million dollars going up in smoke.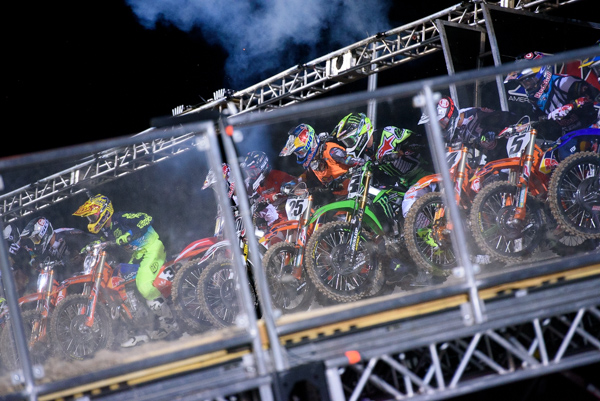 I see a lot of orange.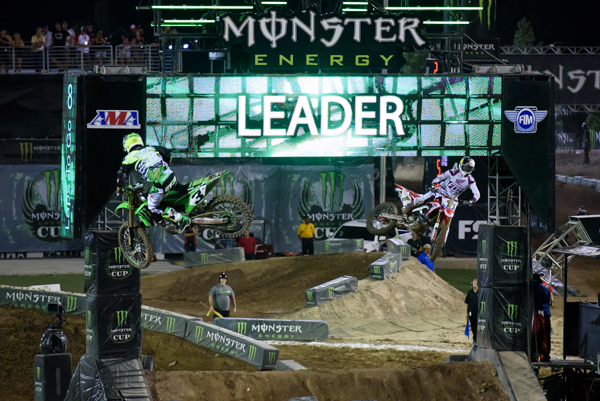 Roczen dropped the hammer on everyone in that first main event.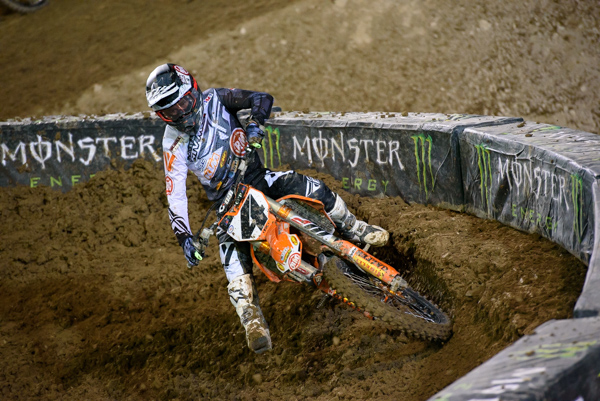 Blake grabbed a holeshot in his debut main event on his Rocky Mountain ATVMC/WPS KTM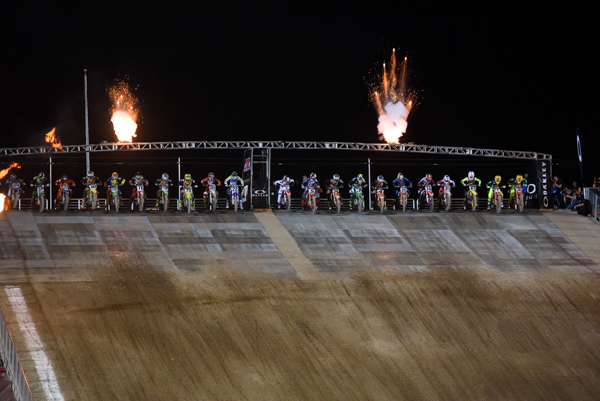 Fireballs and 80mph start straights.. That's what Monster Energy Cup does.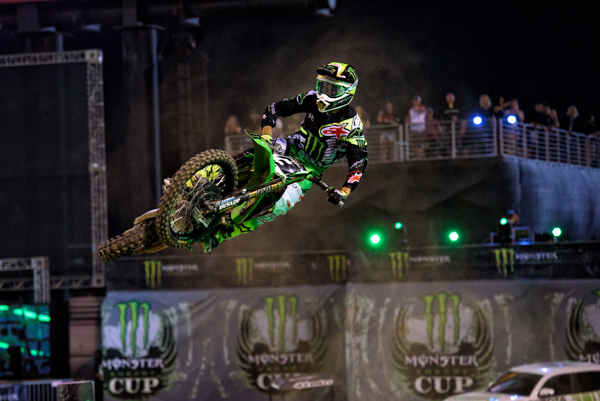 Here's a drinking game.. Take a shot for every Monster logo you can find in this picture. Anddddd you're dead.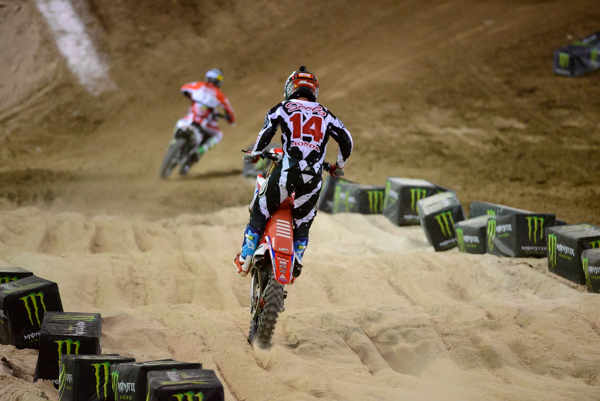 Cole Seely's skill set isn't ideal for the MEC. Give him a slower, technical track and he shines.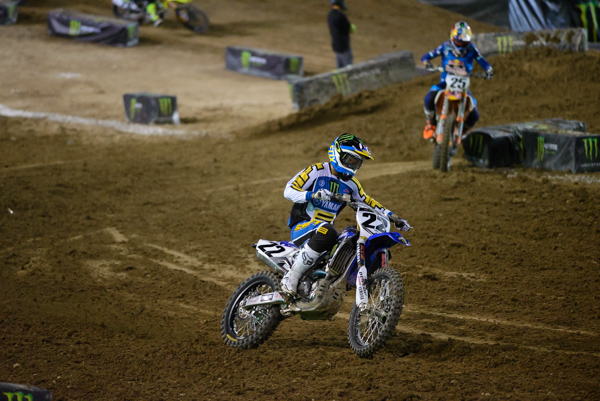 Chad was better than his results showed. He is similar to Seely in that this type of fast, easy layout is not his forte.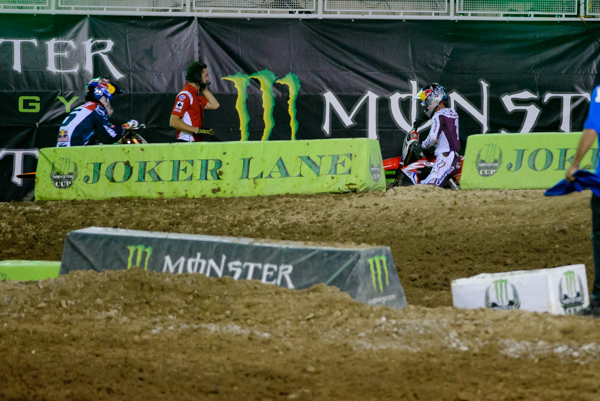 Kenny stuck in life's Joker Lane.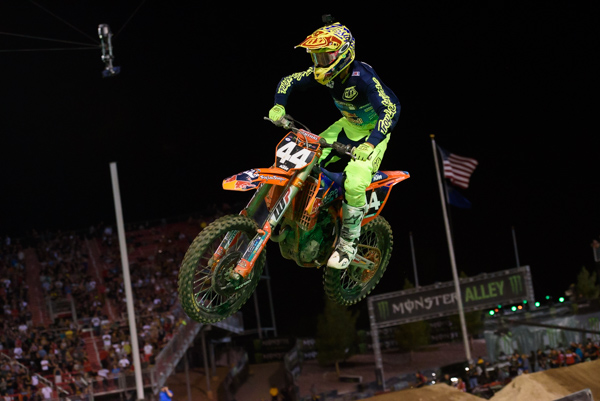 Jordon Smith brough a knife to a gun fight. This race demands a fast bike with its wide open track and longer start.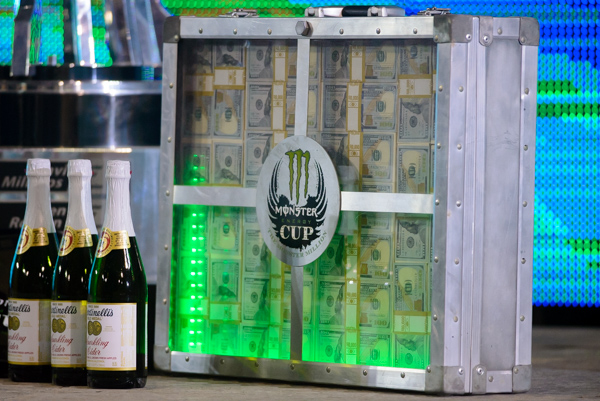 RV has one just like this.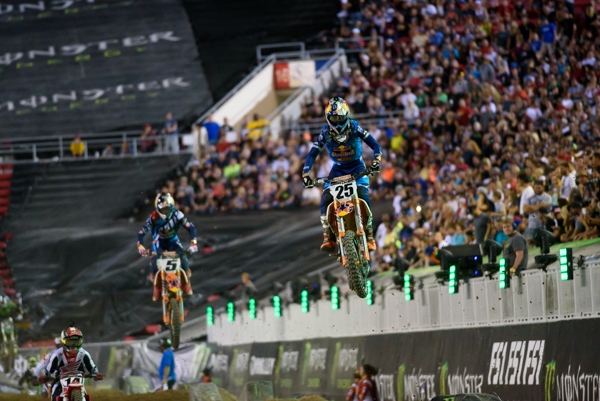 Marv was marvelous, ending up with a third overall on the night. He was overshadowed a bit but rode well all night.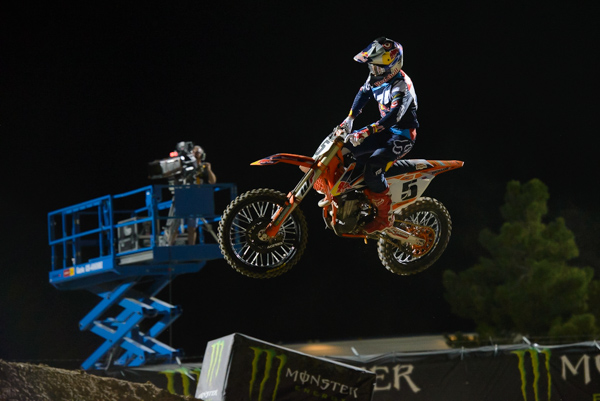 Ryan Dungey "woke up" in the final main event and even passed Tomac back. He looked to be working through the rust as the night progressed.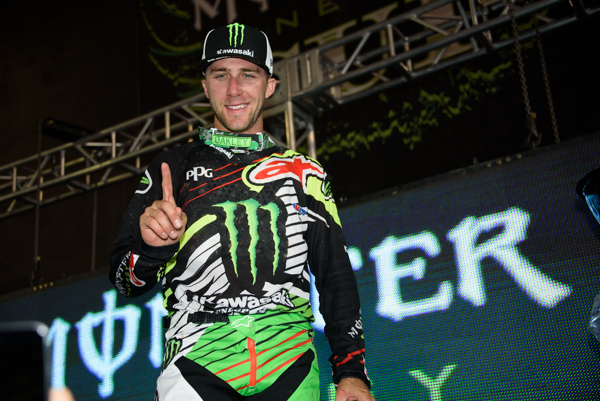 Eli fired the first shot in the 2017 Supercross hype game. We won't see these guys again for a couple of months. Now the real work begins.