Photos by James Lissimore
Photos by James Lissimore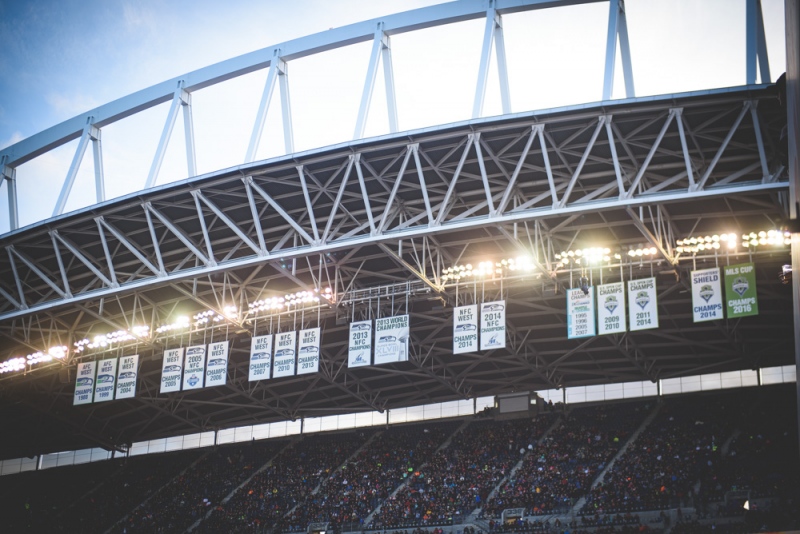 Seattle loves their Seahawks. #12's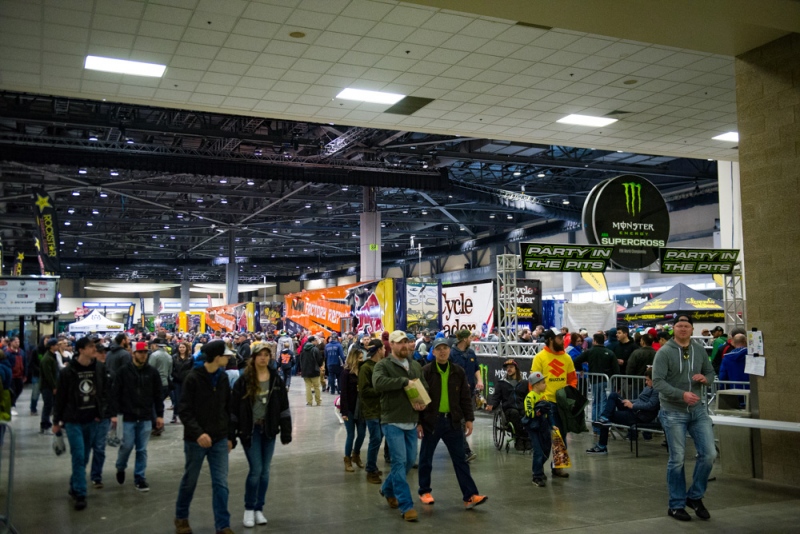 The indoor pits were a great change for Seattle. This makes three races with this type of setup and they are all fan favorites.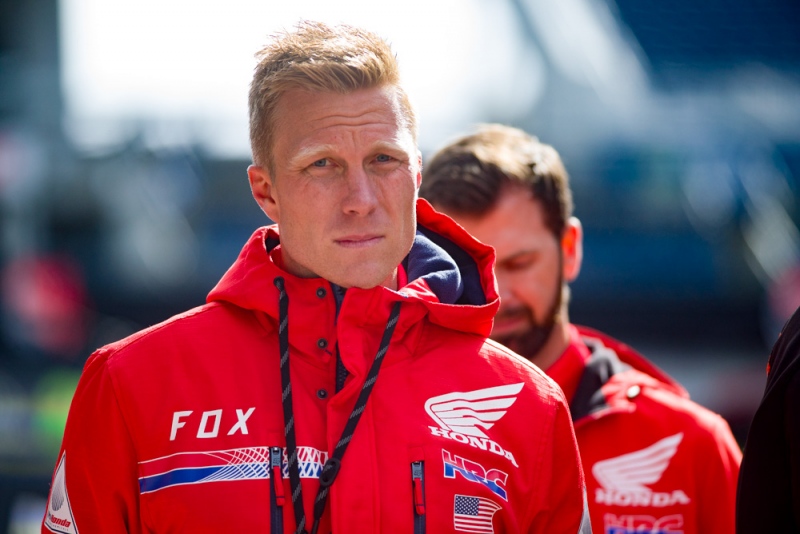 Shorty rules and Lissimore, you can suck it.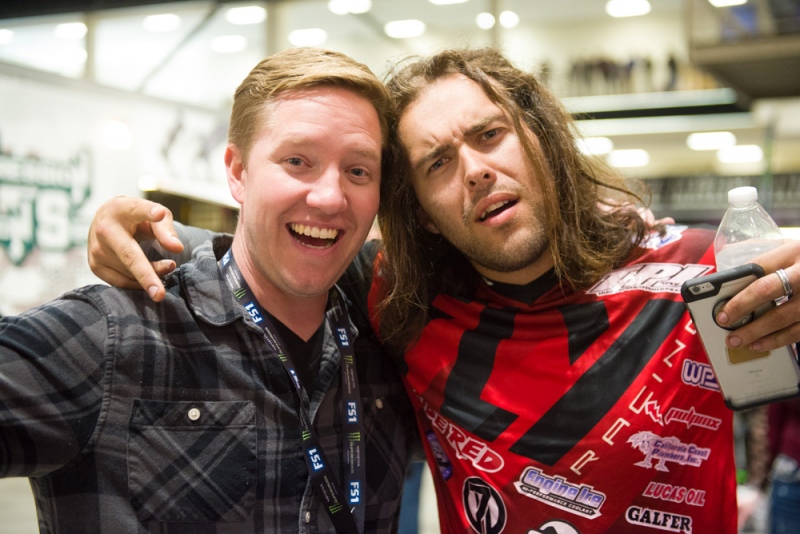 722 is building a brand and it has little to do with his riding. His personality has reached fans much in the way that Travis Pastrana did. I am not familiar with the gentleman on the left.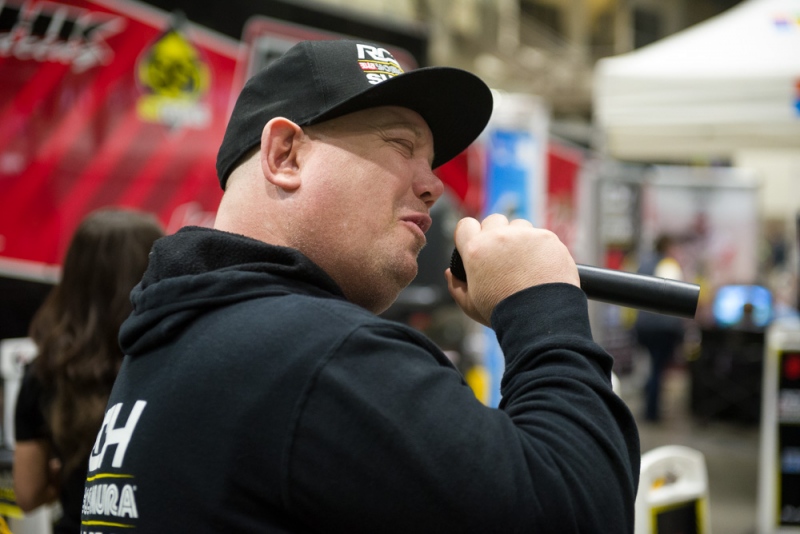 Kenny Watson has been rocking a mic since the 90's. He looks like he is crushing a high note in this photo.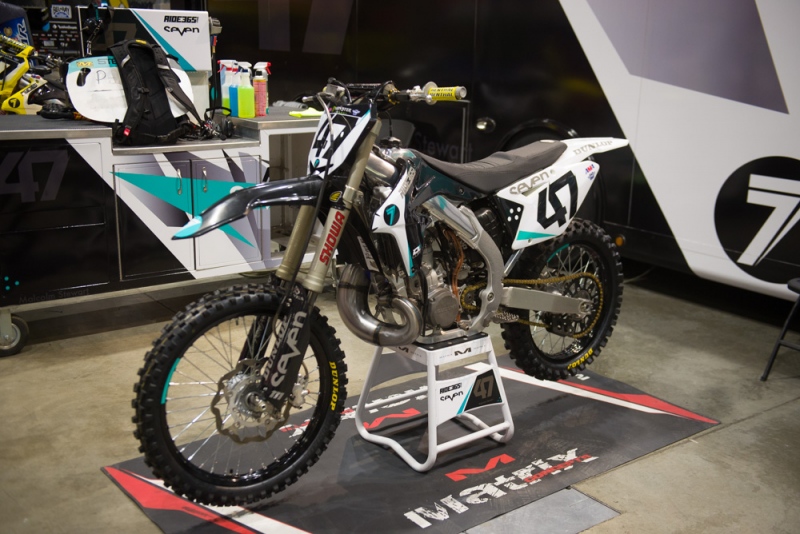 This photo alone will create 740 threads on vital about the same thing.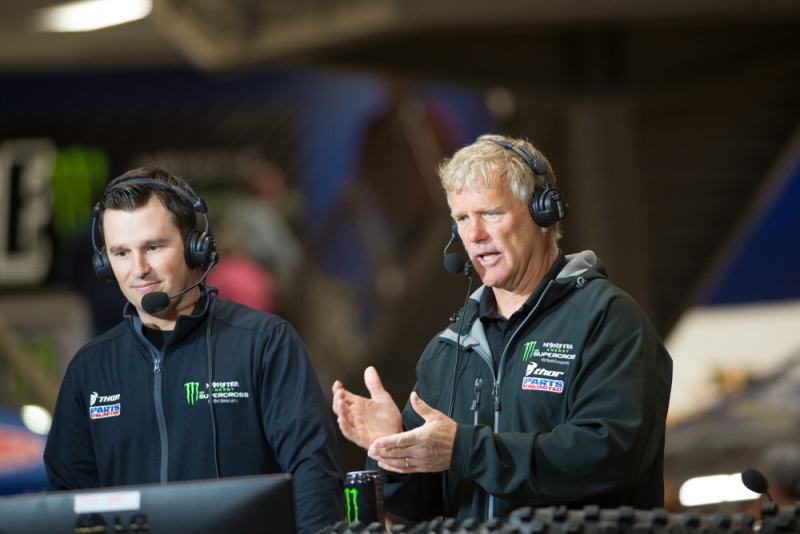 Daniel reviewing Jim Holley's pics from the weekend.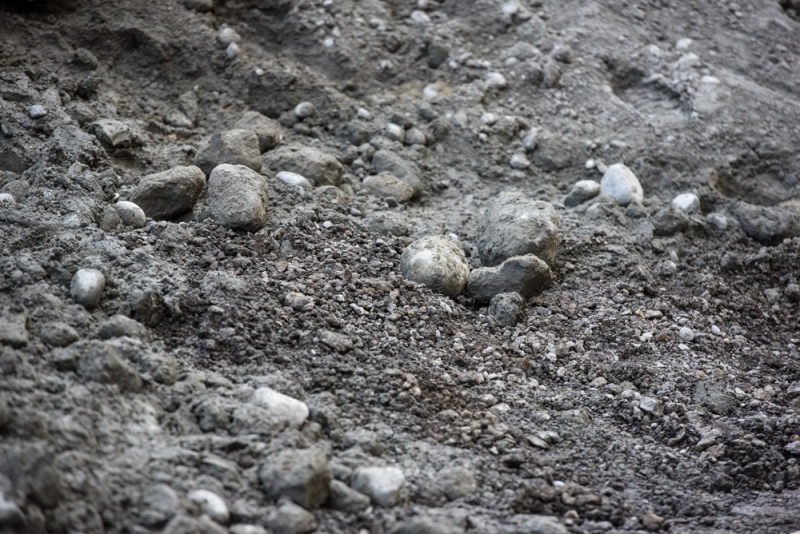 Dark Side of the Moon.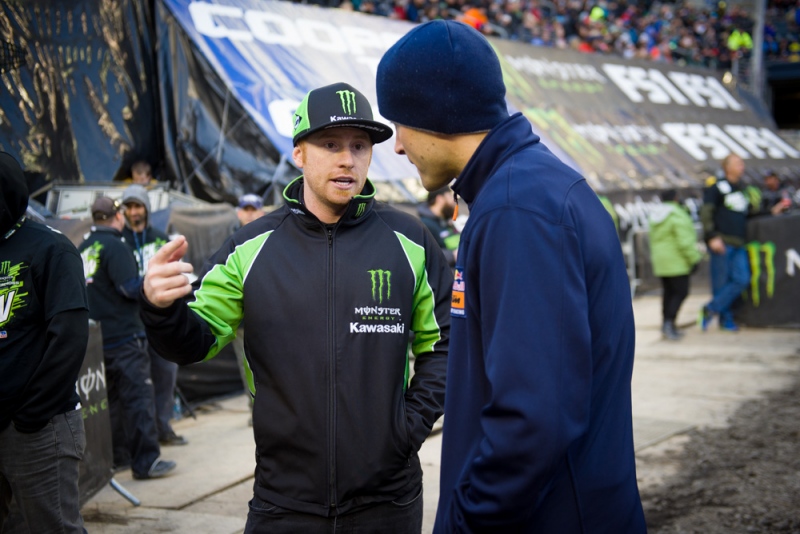 "Hey man, it could be worse, I could still be out here."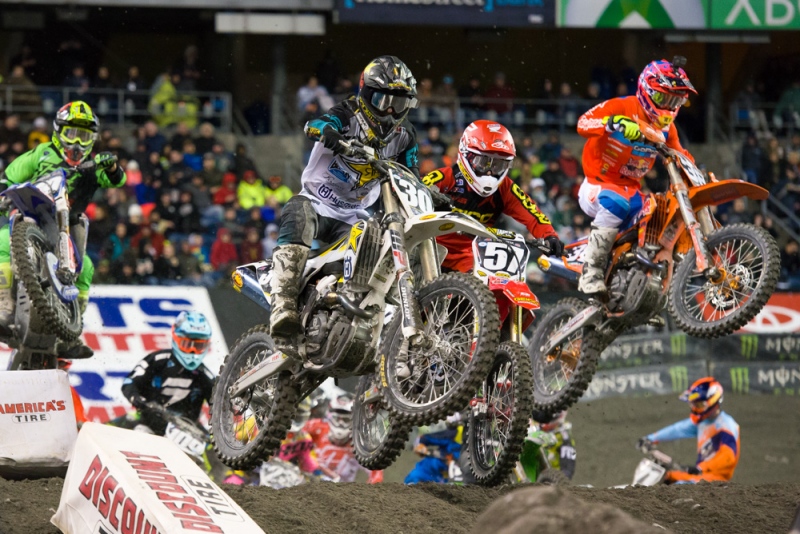 Marty is on a points count or he will find himself on a 450 next year, simultaneously exploding Matthes's head.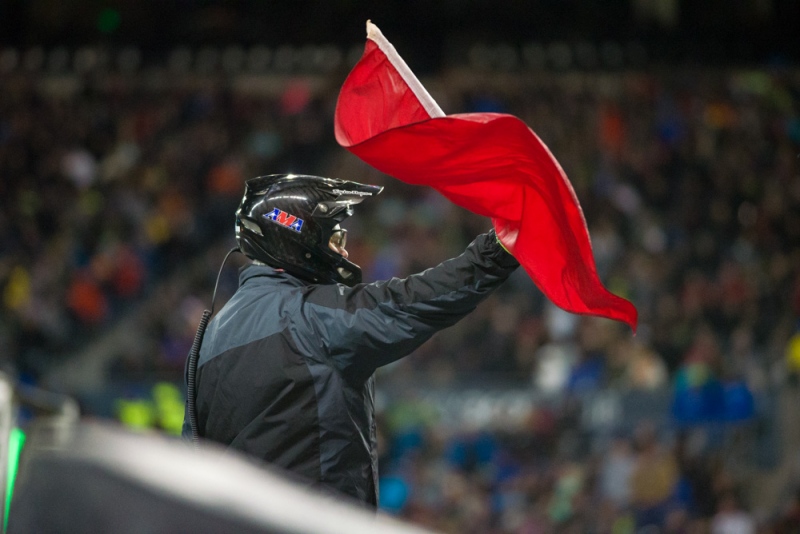 SX TV production's worst nightmare.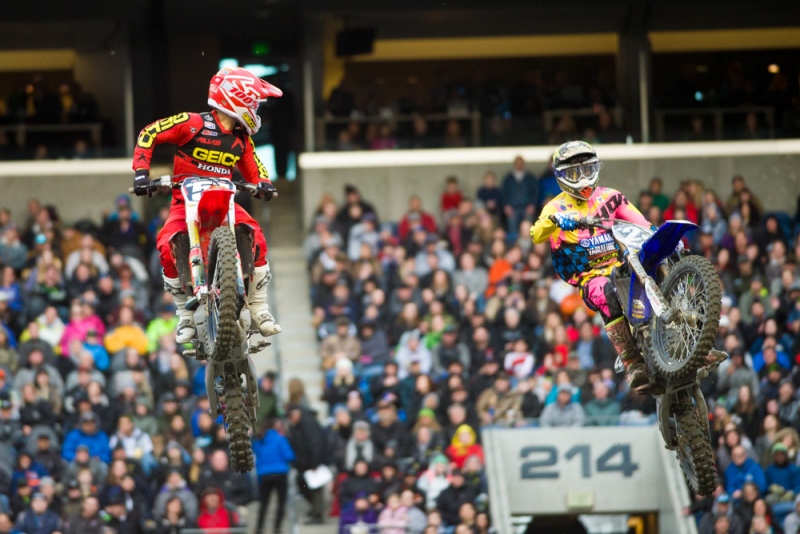 "Hey AP, what the Hell were we doing at the first few races?"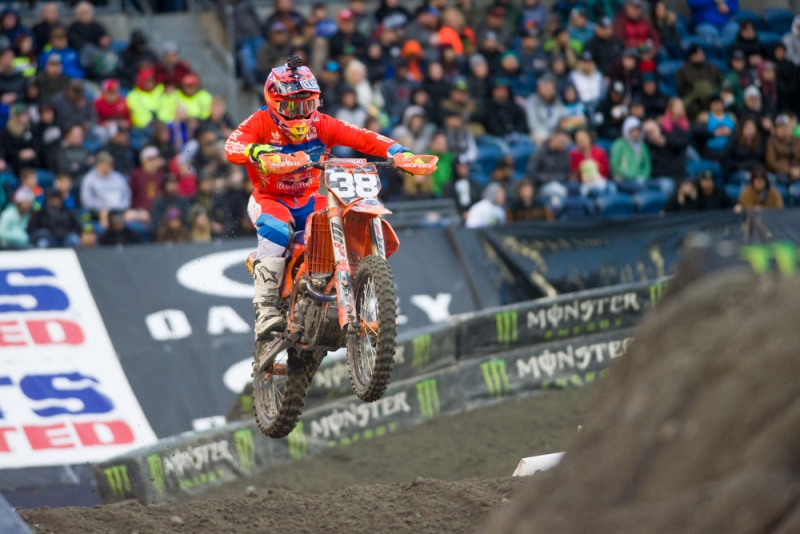 Sugar Shane looked to be the odds on favorite to win this title in January but things took a turn starting with Arlington's mechanical DNF. He finds himself 31 points down but crazy as it is, he has led the most laps this season.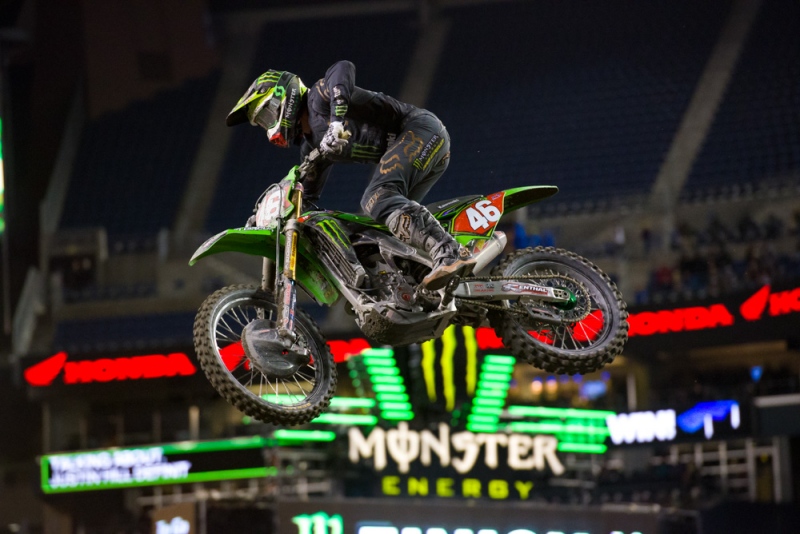 Justin Hill has finally found himself this season. He didn't quite have enough in Seattle but it was a solid ride and how championships are won.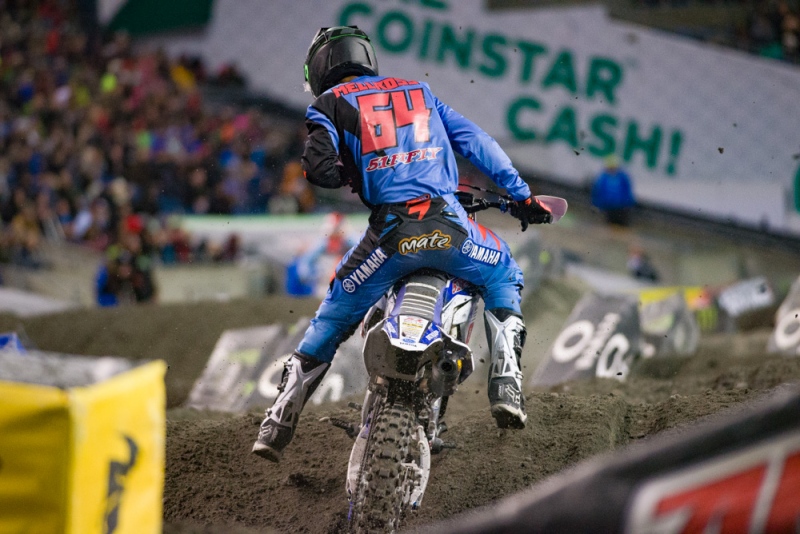 I feel like whoever made this butt patch was really mailing it in.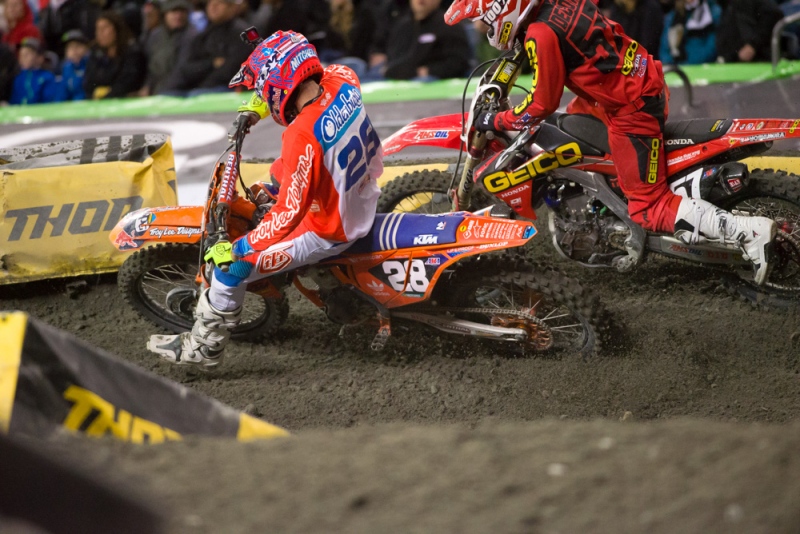 Mitch Oldenburg fought hard for his podium finish. This turn before the triple was a very common black pass spot, too.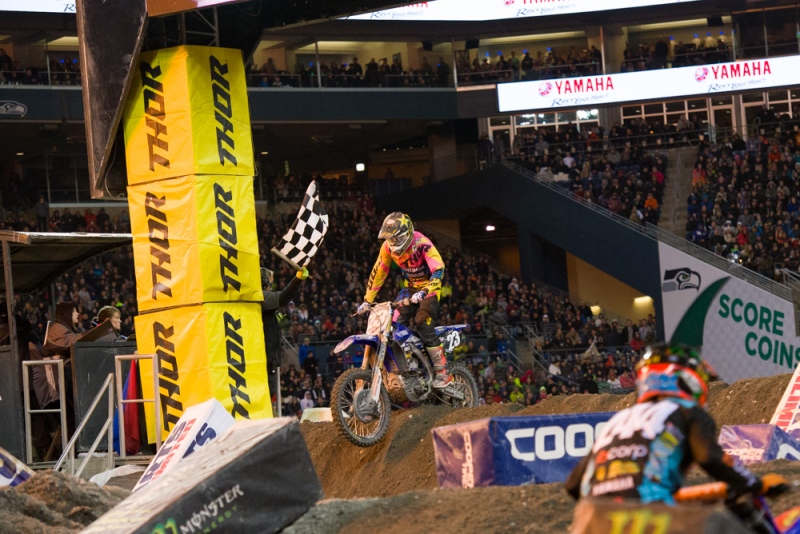 AP is still working on his scrubs.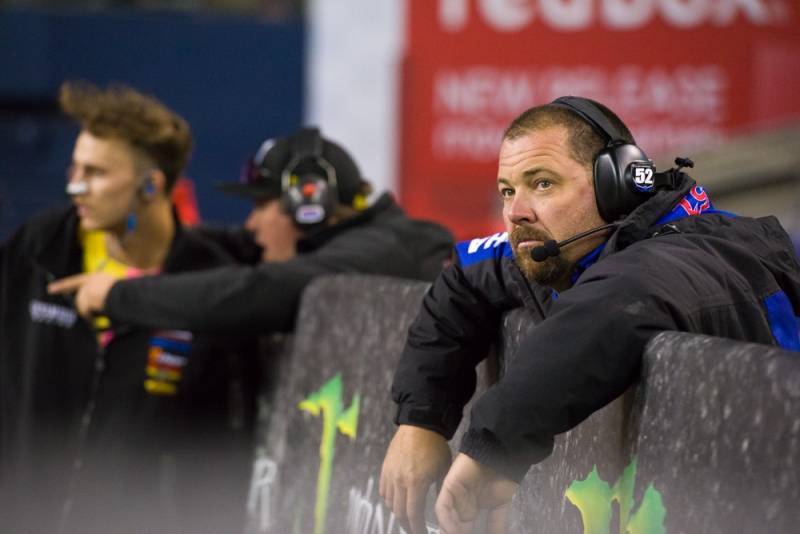 Dave Dye has seen a thing or two in this sport. I think it's the Jumbotron in this particular moment.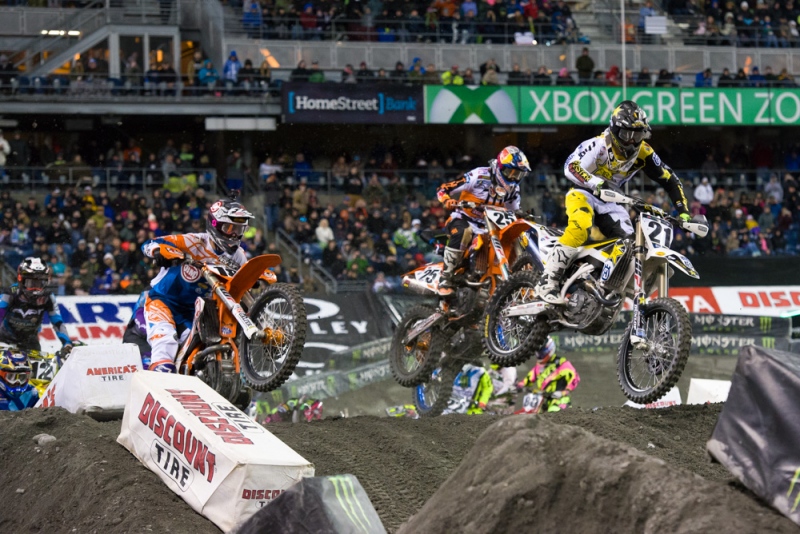 It's crazy how far back Davi can put his hips and still have his upper body over the front end. For reasons that we don't need to get into, I wasn't able to do that.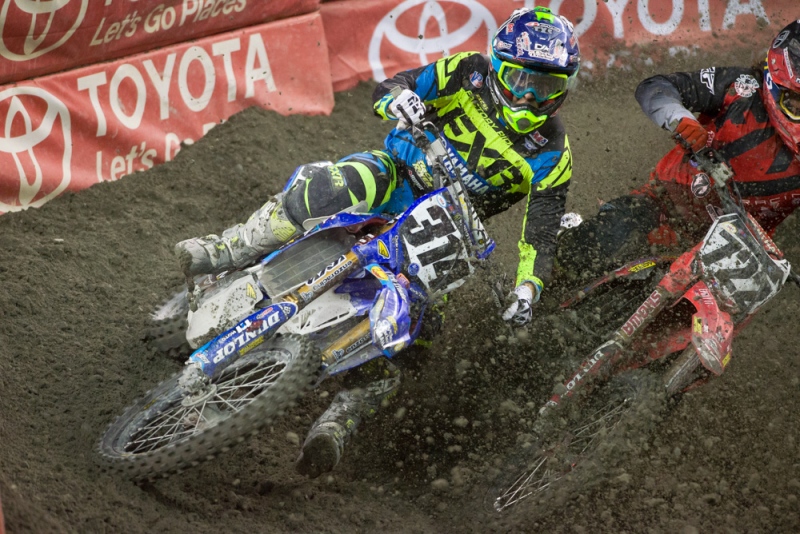 Is Alex Ray still on privateer island? I guess not but he has to have some sort of timeshare there, right?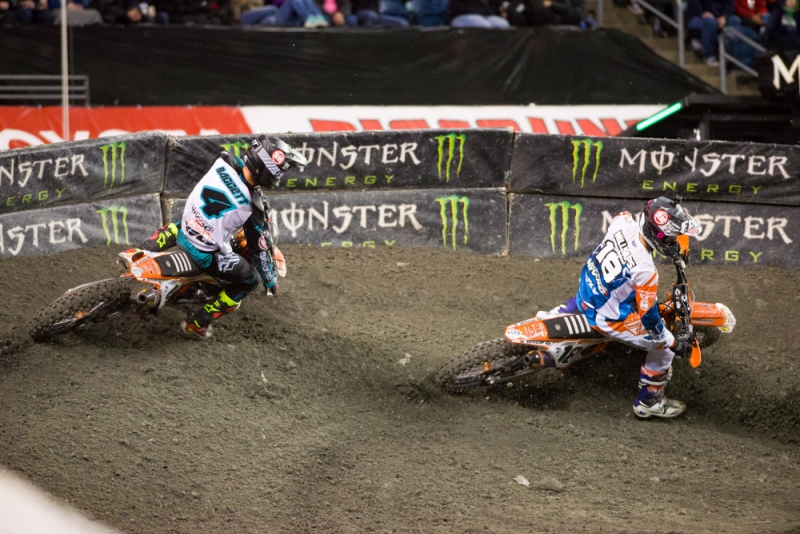 The before.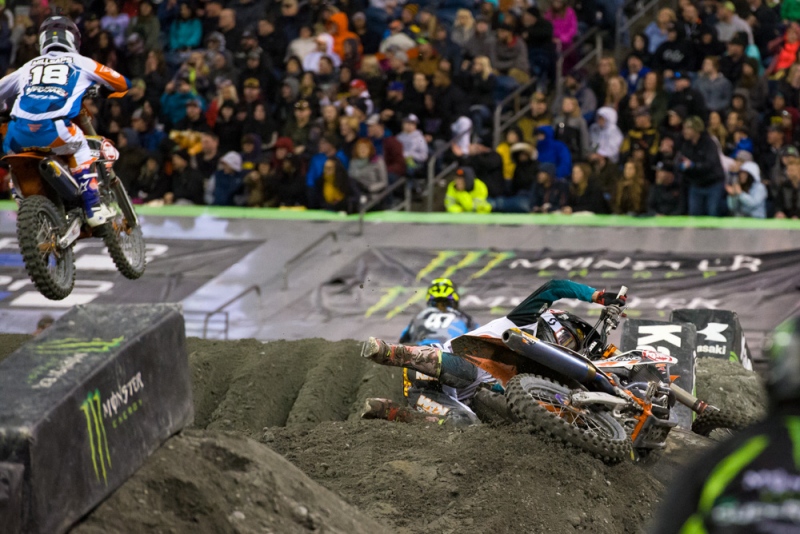 The after.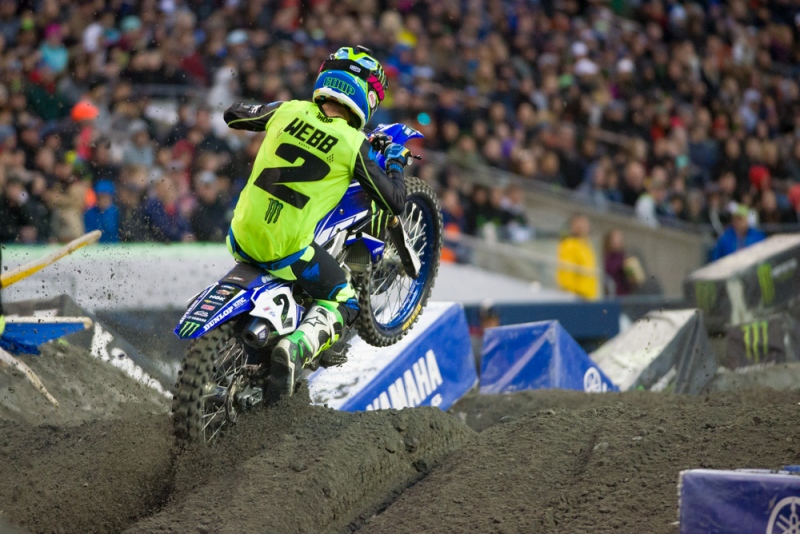 Super Coop loves these rutty, rough tracks. He was the fastest qualifier, won his Heat, and was in podium contention before a big crash relegated him to 8th. The real test will be to keep that level on every track.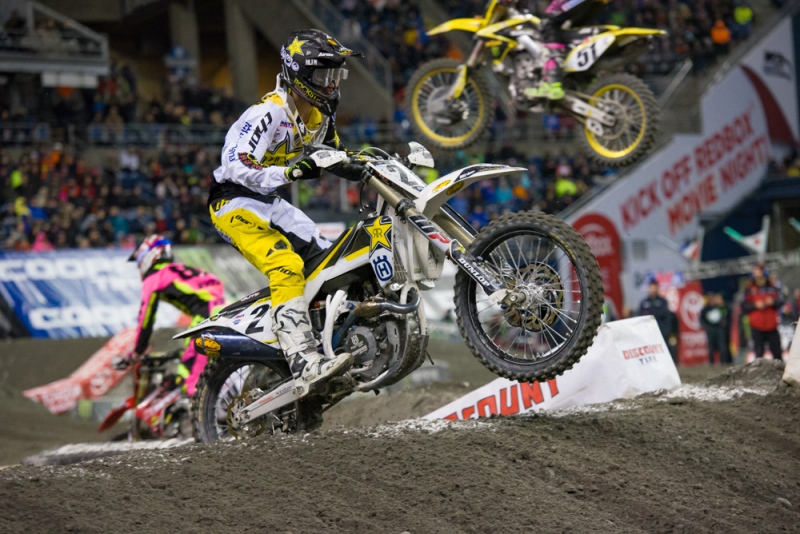 Justin Barcia eyeing up a hate crime on Cade Clason.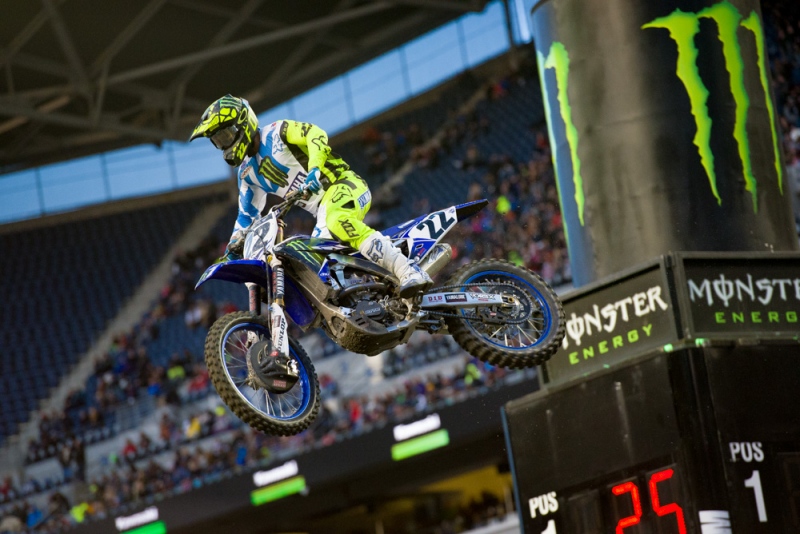 Chad Reed is having a quiet, peaceful stretch to end 2017 SX.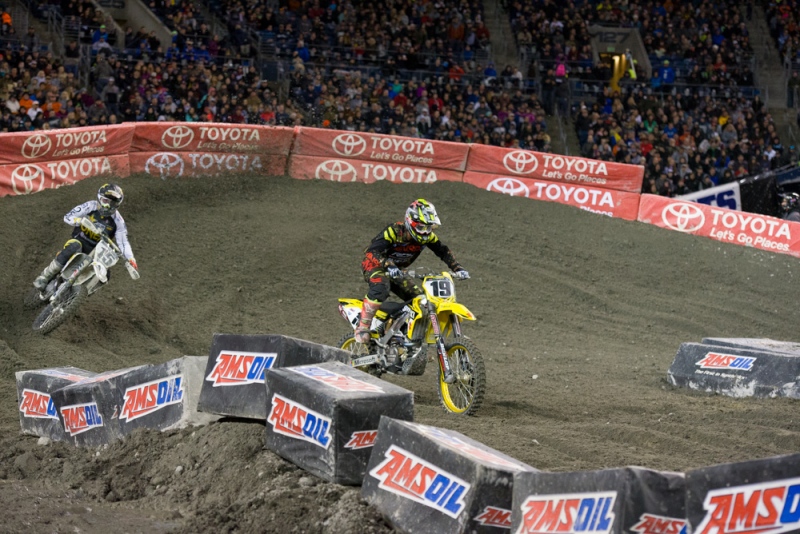 Justin Bogle with the rare, turn exit leg swag.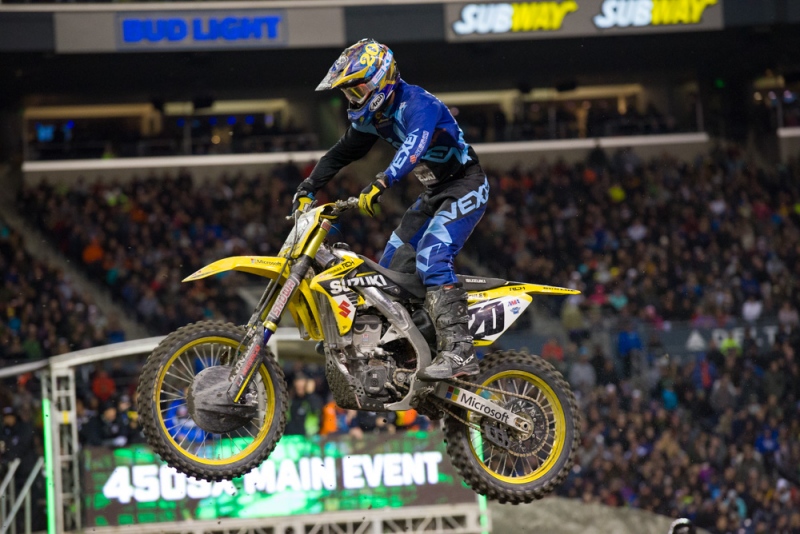 Kenny Watson and Bill Gates go way back.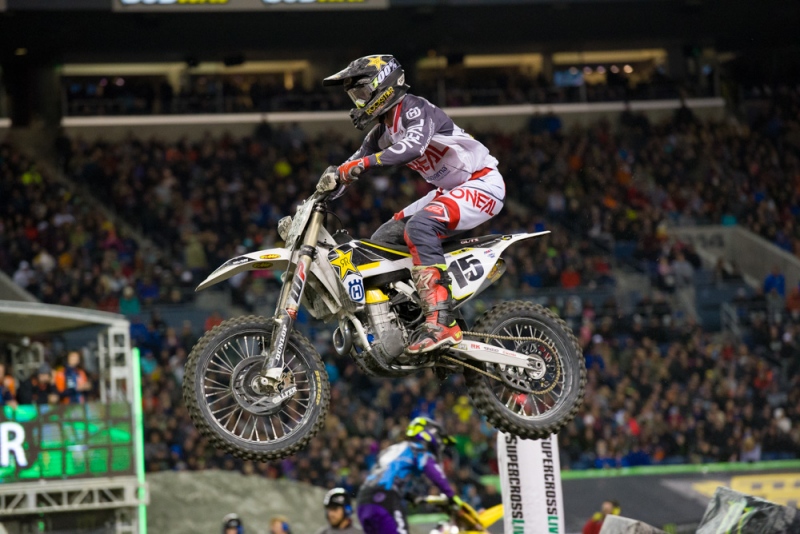 Canadian hero Dean Wilson hasn't been putting himself in good situations lately. His starts are killing any chance to run up front.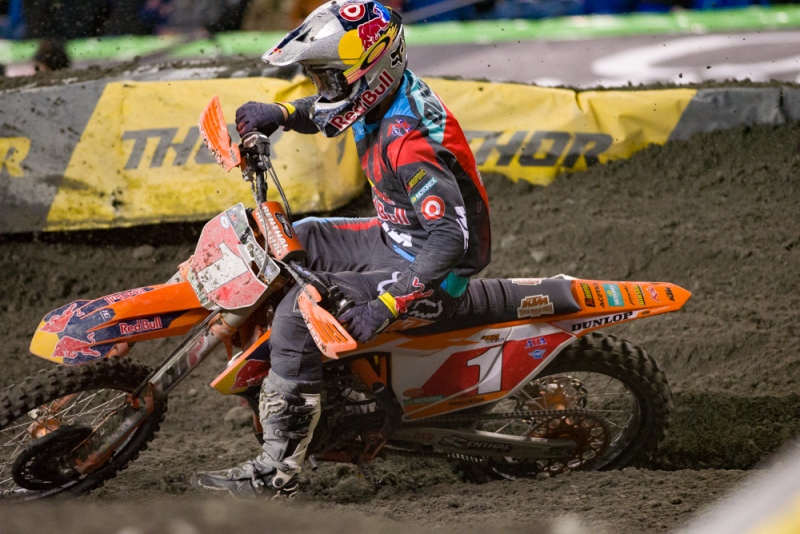 3 races to stay in red. This will be his toughest task yet.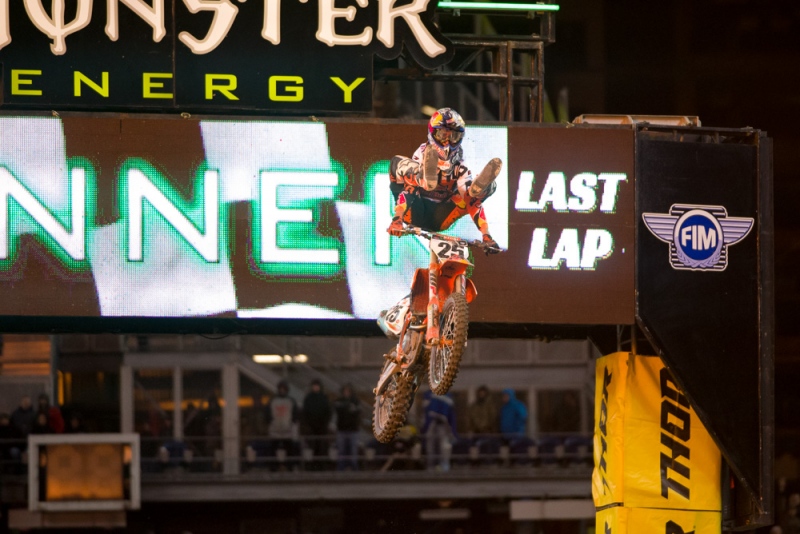 Marv is a bad dude but I just can't get excited about heel clickers.