Two rounds in and the 450 class is wide open.
Two rounds in and the 450 class is wide open.
You may be confused by the title of this Swizcorner. "Hibernity" looks like a real word but it is not. Alas, I'm sure you can venture an accurate guess of what it really means. It's a name for a desolate prison island in a book from one of my favorite authors. Hibernity is a from which there is no escape and the imprisoned may as well be hibernating for eternity.
My usage of the term in this instance is fully related to the ending of the era that was Ryan Dungey's domain. The premiere class of this sport has been utterly dominated by a select group of racers since McGrath came on the scene in '93. Ryan Dungey's somewhat surprisingly-timed retirement has left a void in that tradition of dominance. Eli Tomac's speed in Supercross this year would lead all of us to believe that he was going to take the reigns of dominance and and hold them securely for the post-Dungey era, beginning now. We've seen many times in the past, with Dungey even oddly enough, that although the fastest guy won many of the races, the titles would be secured by the most consistent.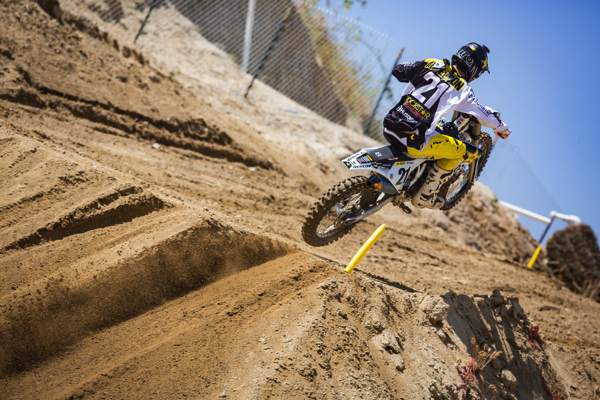 Jason Anderson capitalized at Glen Helen.
Consistency and dominance appear to be an elusive pairing in these first two races following Dungey's departure. It's almost as if the front-runners of the 450 class have been awoken from their Dungey subconscious funk. The guy who was as consistently perched on the podium as the trophies, Dungey, is now gone and we are seeing a surge of confidence, promise and hope that we haven't seen in such numbers in a good span of years. Add in to the mix the fat that the agreed upon fastest guy, Tomac just cannot find a way to get consistent starts or, just as destructive, keep the mechanical issues at bay; and you have a class that is truly up for grabs.
Of course we can't forget, Marvin Musquin is now the number one guy at Red Bull KTM and he secured his first 450 Moto win and overall this weekend at Glen Helen. Marvin, unlike Eli, is a perennial great starter as well as arguably the second fastest race on the gate. Looking at the history and the numbers, Marvin truly is Eli's biggest threat over the course of a series and when Eli suffers the same mechanical failure twice in one racing calendar year, it makes your head spin.
That front brake mechanical Eli suffered in Dallas ended up being more than the difference in points for the SX title. Here we are in the 4th Moto of 24 in the Motocross series and it's happened again. Disgusting. This is a choice by Eli to run the component in question so as mad as Eli can get at the result of these failures, he has only fate and himself to blame. That component will obviously not be around for a possible third incident of failure but with all the inconsistency, fluctuating confidence and alpha-dog status up for grabs, those failures may only turn out to be a small part of this 450 title race-puzzle.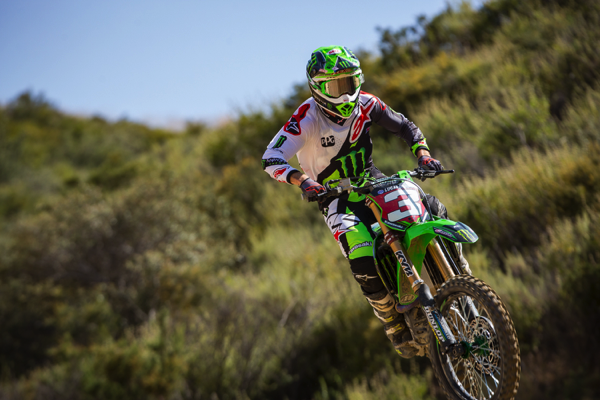 Another 1-race deal for Eli and the red plate….
We've seen plenty of names up front, leading laps and looking like they have more fight than we've seen from many of these names in years. Opportunity is a magnetic phenomena and the more laps that are lead by racers not named Tomac or Musquin, the better it is for the rest of the field and us as fans.