Photos and captions by James Lissimore
Photos and captions by James Lissimore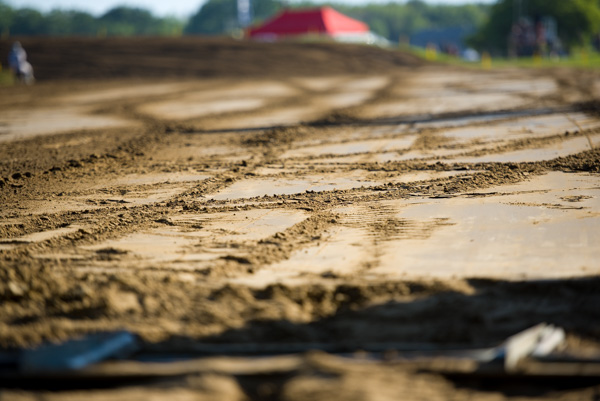 Things start out smoothly at The Dunes but it doesn't stay this way for long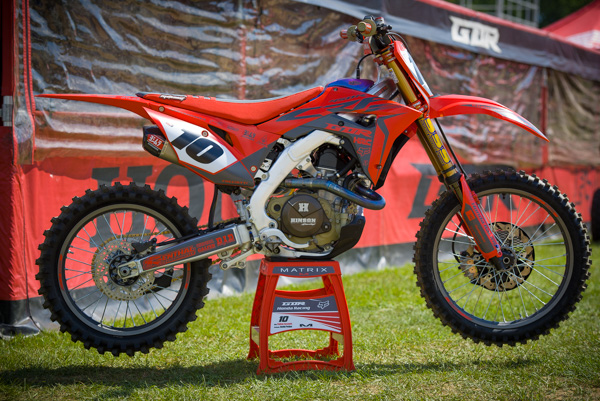 With the GDR Racing Honda team based at Gopher Dunes, they always like to roll out a custom look for the race. This year they went with a sweet mat red finish on the machines of Colton Facciotti and Dylan Wright.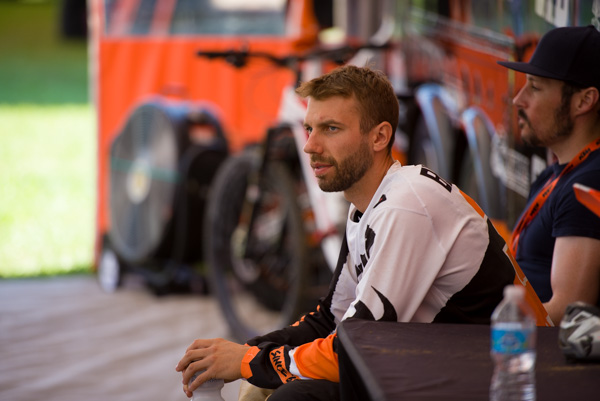 After missing the last three rounds as he tried to give his injured ankle more time to heal, Kaven Benoit was back in action at Gopher.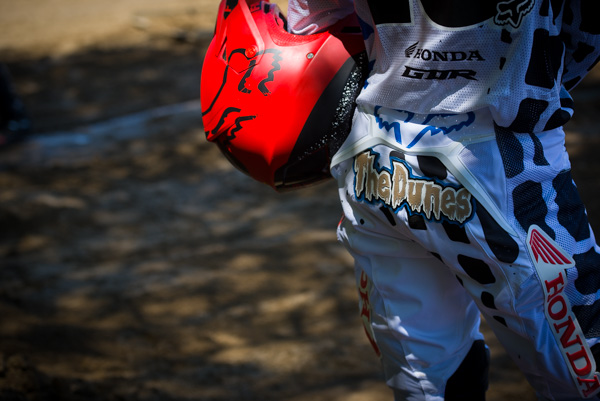 The Dunes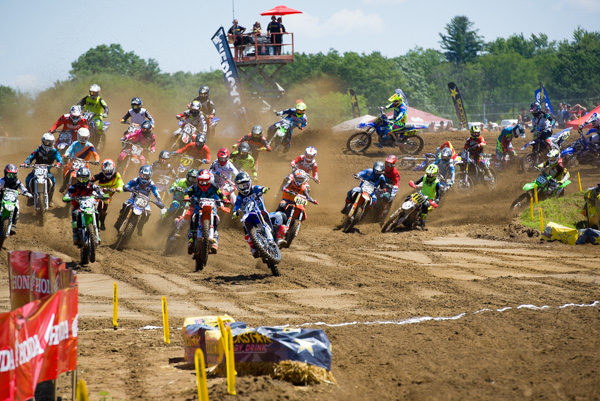 Shawn Maffenbeier grabs a slightly gooned out wheelie of a holeshot in moto one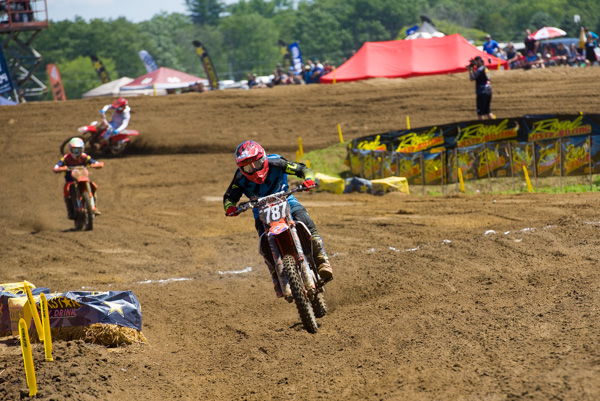 Josh Osby continued his consistent run in the MX2 class, grabbing fourth overall and a third in the second moto.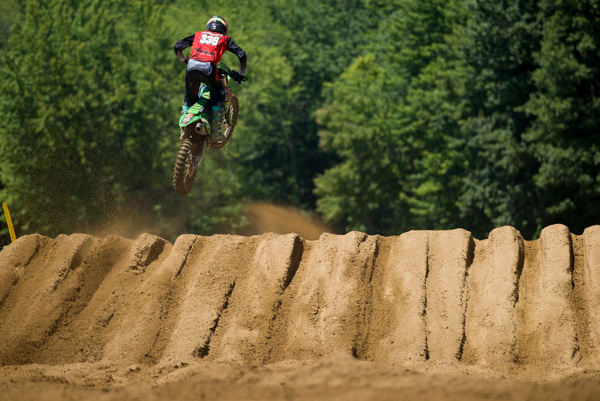 Ryan Surratt gets a nice introduction to the Dunes. Pick a rut and hope for the best. He finished fifth overall.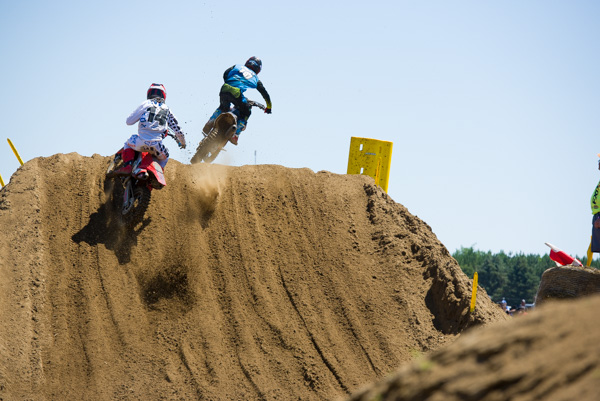 After a slow start to the season, Dylan Wright has been starting to find his stride the last couple rounds. He put in his best ride of the season so far, in moto one, as he worked his way up to second. A crash in moto two left him having to come back through the pack but he came back to fourth, for his second straight podium.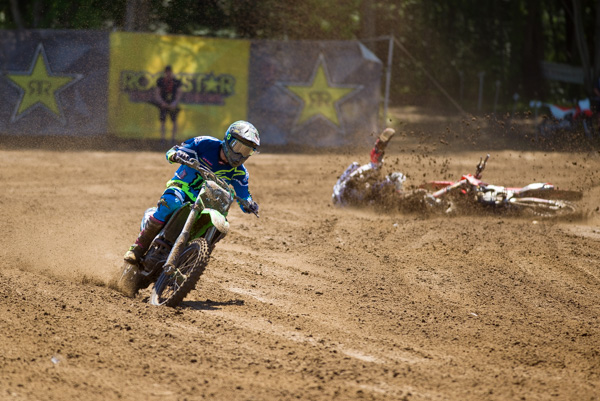 Jacob Hayes(with Wright crashing in the background) had a so-so day at Gopher. He dropped out of moto one with shock troubles and grabbed a fifth in moto two.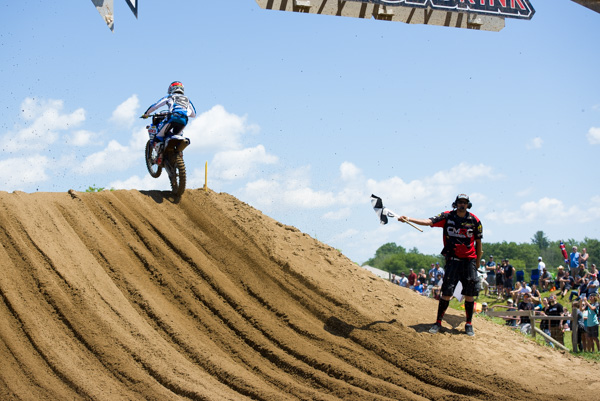 Shawn Maffenbeier had a dominant first moto, leading from lap 2 to the finish. He grabbed the lead again in moto two but went down. Remounting he made another push to the front but couldn't catch Thompson. His 1-2 finishes were good enough to give him the overall win.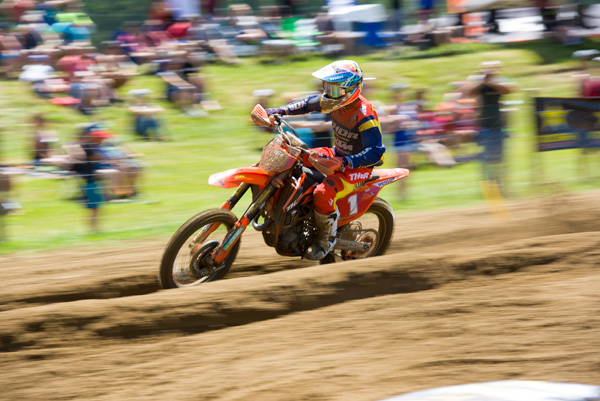 Cole Thompson wasn't happy with his first moto, as Wright caught him and passed him for second late in the moto but moto two went a lot better as the defending champion took the win.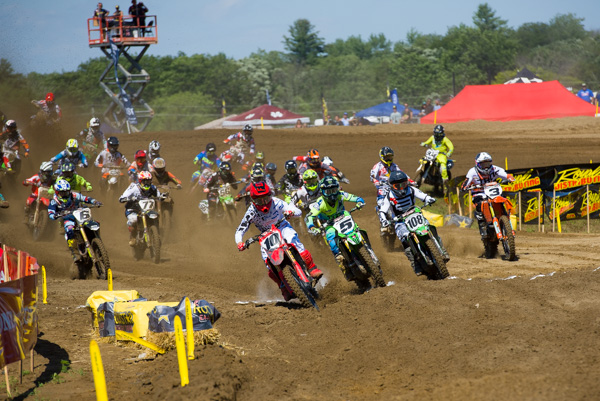 Colton Facciotti(10) and Mike Alessi(5) battle for the holeshot in moto one of the MX1 class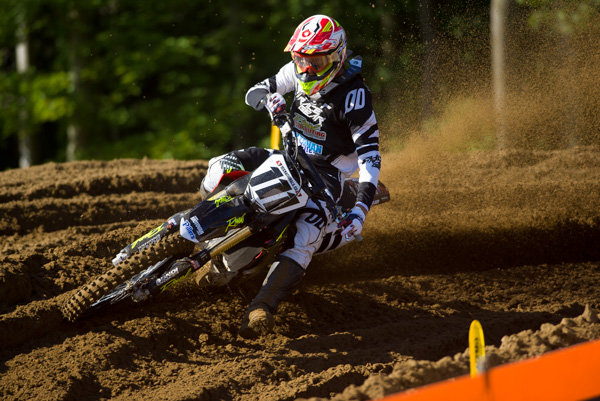 Florida native, Kyle Chisholm, was happy to get to the sand of Gopher but didn't have the best day. He admittedly rode tight in moto one enroute to an eighth and then suffered a DNF in moto two with a broken kill switch.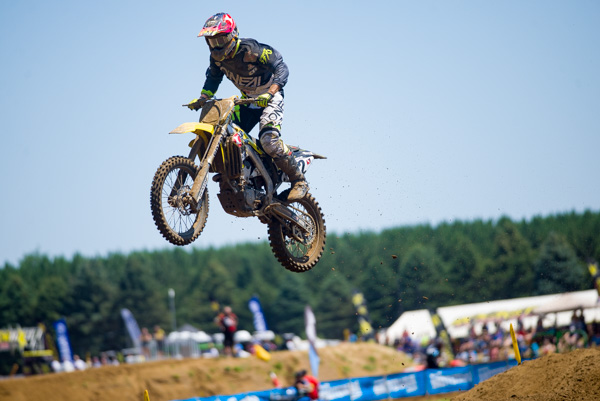 Minnesota native and former Canadian National competitor, Jesse Wentland, made the trip up to race Gopher. He finished a respectable 8th overall in MX1.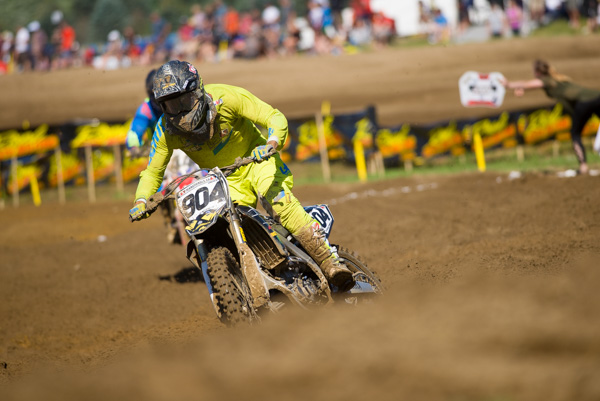 Michigan's Jarett Pesci also made the trip to Gopher and grabbed a solid 11th overall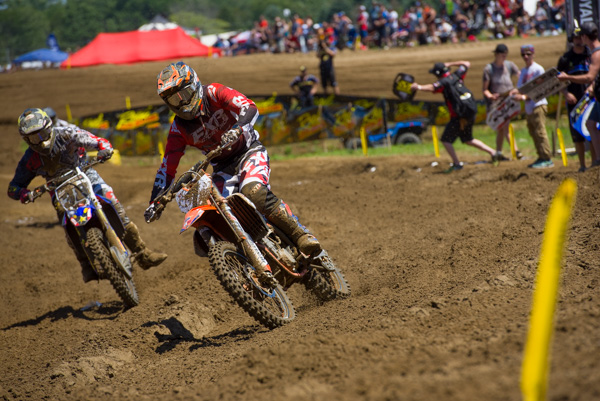 Cade Clason matched his number, going 7-7 for 7th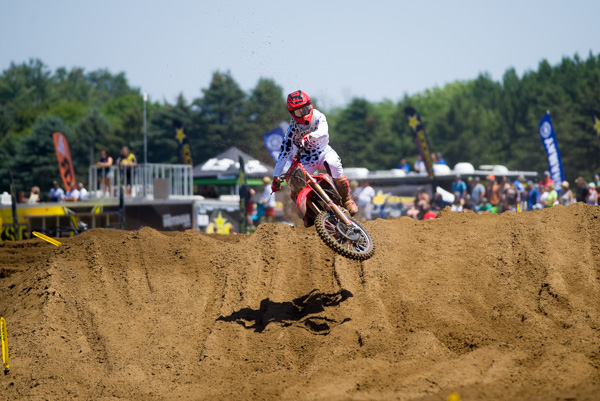 Despite being sick all week, Colton Facciotti broke through in moto one to grab his first moto win of the season, on his adopted home track.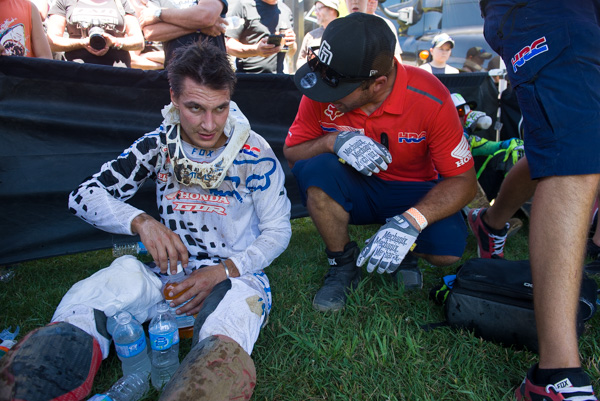 The four-time champ used up all his energy enroute to taking the moto win and had nothing left for moto two. He grabbed the holeshot and faded back to eighth.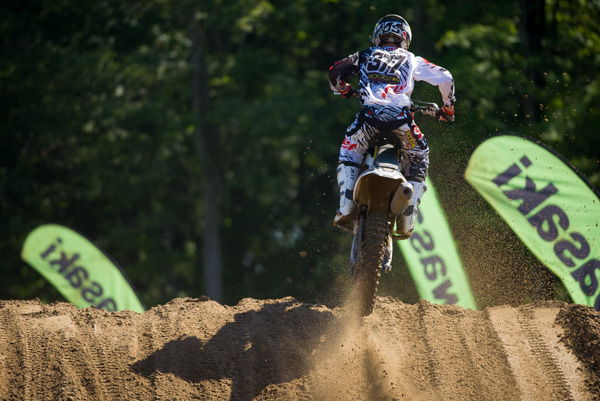 Christophe Pourcel was not a fan of the Gopher track and his results showed it. 6-4 for 5th overall.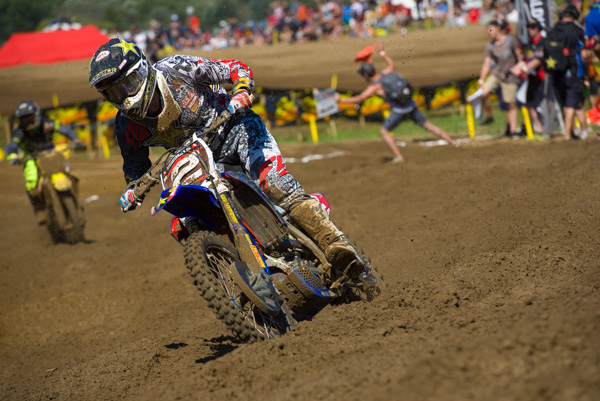 Coming into the weekend, Matt Goerke was undefeated at the Dunes. A first turn crash left him having to come all the way back from last to second in moto one, showing off his impressive sand skills. The effort left him pretty spent though and he could only muster a third in moto two, for second overall.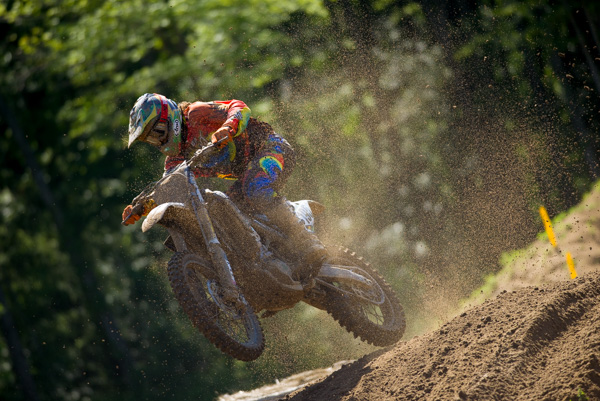 California's Scott Champion finished 14th overall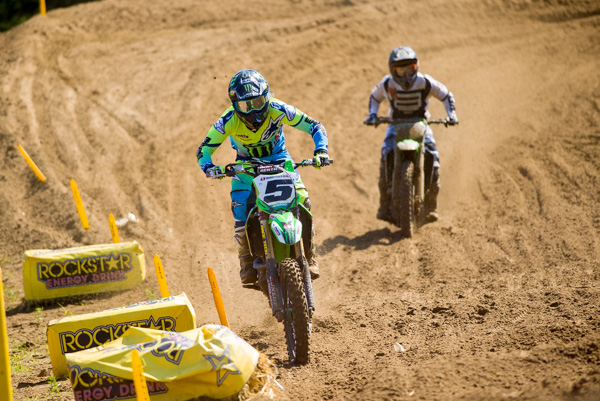 Mike Alessi had his most impressive race since his first year in Canada back in 2014. The number one qualifier, he led the first moto before crashing and finishing 3rd. In moto two he grabbed the lead early and despite a couple challenges from Dillan Epstein from the lead, managed to battle through and take the moto win and overall win.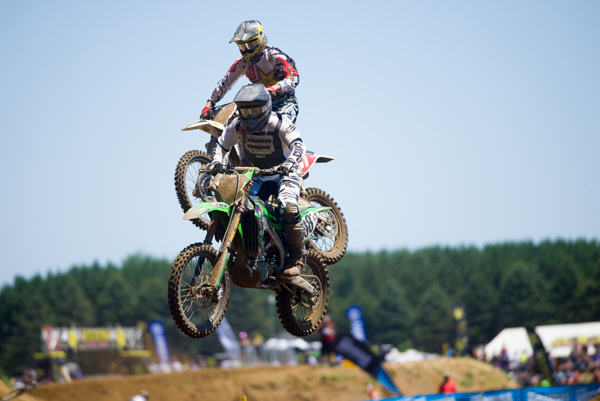 Dillan Epstein showed good speed at Gopher and put in a couple passes for the lead on Mike Alessi in moto two but a shock malfunction left him nursing his bike home to 25th.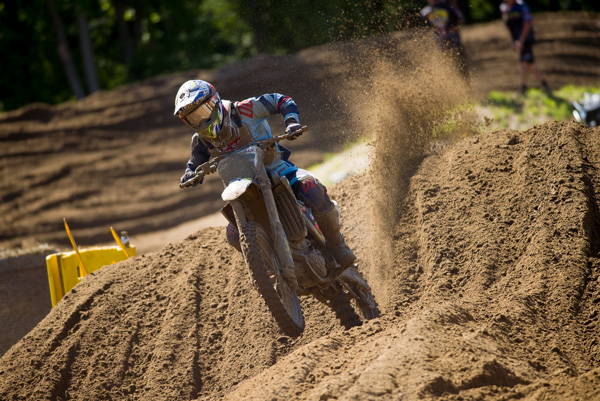 The redemption season for Tyler Medaglia continued at Gopher Dunes as the 2-time MX2 champion grabbed another podium finish with 3rd overall.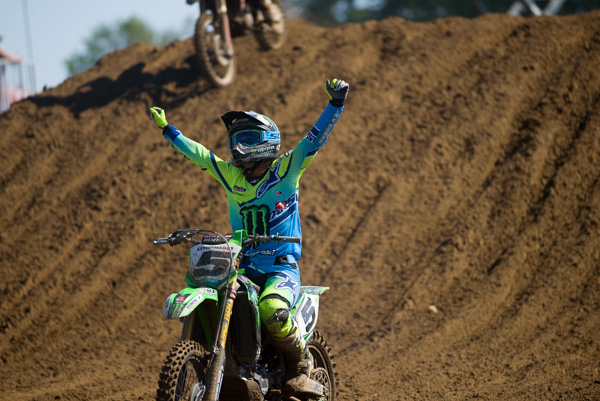 The first win for Alessi in three years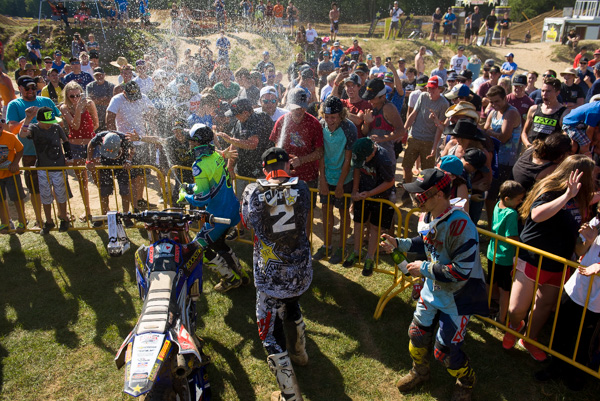 Champagne time