Photos By: Jim Tucker
Like Federal Express, I pride myself on delivering this column in a timely and most importantly, cerebrally-intensive, manner to you, my loyal consumer of verbiage. So when we got a surprise Winter Storm Warning late Sunday night, I knew my delivery was going to be pushed to delayed and thus, I couldn't pretend that you haven't already read two, three or seven articles on the goings-on of that amazing Glendale race and specifically the track… Nope, I'm not one to dilute myself or placate down to a lower level, so instead of writing on the weeks action and resulting storylines, I'm pontificating on the future of Factory Kawasaki and the highly desirable position they occupy.
For as seemingly ideal as Kawasaki's position is, there is a bit of conunderance (yeah I made that word up–HOW is that not a word already?…) belying it. Most everyone agreed that Eli Tomac should have been walking away with the points lead at this point in the series but crazy stuff happens in this sport, more now than ever with the Rock, Ryan Dungey out of the picture, and to assume anything could be bet upon as a given at this moment in this sports history, is simply an ill-advised proposition. The two weeks following Eli's crash and DNS only serve to prove that point further. Not only is Eli at 100% of possible points collected in the two races he has finished, he once again looks indomitable. But just barely. There's anther factor breathing heavy on his neck and it's another factor just as unlikely as Eli's start to this season, Justin Barcia. The guy who came storming into the pro ranks, leaving a swath of riders and bikes in his wake like a debris path of an army tank or a bull dozer at a landfill. His last 5 years have been filled with question marks and eyebrow raising in bewilderment of where all that promise crawled away and hid. Lately though, through the forces of humility, self-awareness, honesty, and renewed ambition, Justin has worked his way back to the front where he was forecasted to be from the start.
That just doesn't happen.
Yet it has.
And this leads to the question facing Factory Kawasaki as they navigate the 2018 season and tabulate the risk/reward scenario for their second 450 spot for the 2019 season. Josh Grant has managed a return to reliability while occupying the current 2nd spot on the Factory Kawi team, though not as spectacularly as Justin Barcia, the level he has managed to maintain is very respectable in itself considering the rash of injuries he was forced to deal with and heal from in the recent years.
So who else is on this short list of riders who could fill the second spot?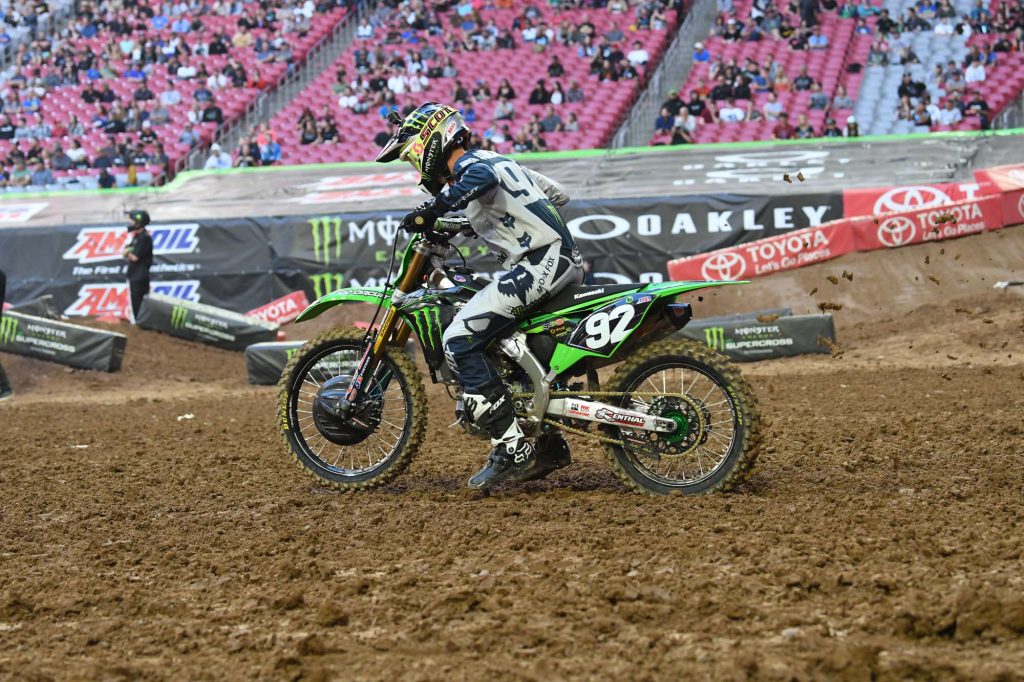 Adam Cianciarulo is in the midst of his 5th professional season (4th in Supercross) and my how those years and injuries have flown by. I was on the short list of people who thought Adam's move into the pro ranks was hasty but who knows if that has anything to do with the string of injuries or not? I'm not going to point at them as proof of my beliefs because maybe him coming in when he did just got him onto the same course his career would have always kicked off at regardless of his size or preparedness? In that case, he's a year ahead of the curve. At any rate, I see Adam staying in the 250's for 2019 as it is is clear, he is still learning and familiarizing himself with what I believe is this growth spurt he's found himself in. I don't see how he could race for as many years as he did, perfecting his technique and methods at the pint-size he was and seamlessly grow into a man-sized frame while maintaining all those techniques he mastered in the smaller frame. Just because it IS doesn't mean you walk right into it and continue to handle it like it's as natural as walking. I don't see Adam eager to move up, nor Kawasaki wishing for him to rush the jump to the 450.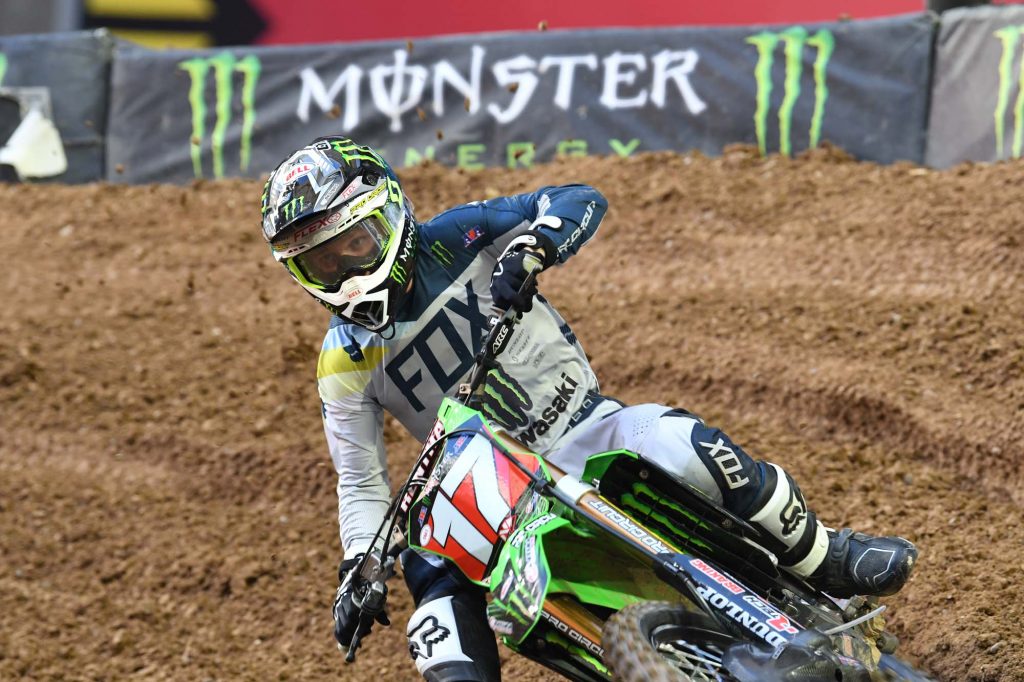 Joey Savatgy is ready to fill this role in terms of 250 experience but it's unclear in my mind if he's mentally recovered from what was ripped from him in Las Vegas last year. He continues to have little errors which cost him dear dividends at different times throughout the series and we saw a few last weekend in Glendale. There are times when Joey looks unbeatable and then there are times when it appears he just beats himself. Joey sounds like he's dealing with the same kind of mental things that creep up and bite Eli from time to time. Do they want two could-be headaches in the big bike class?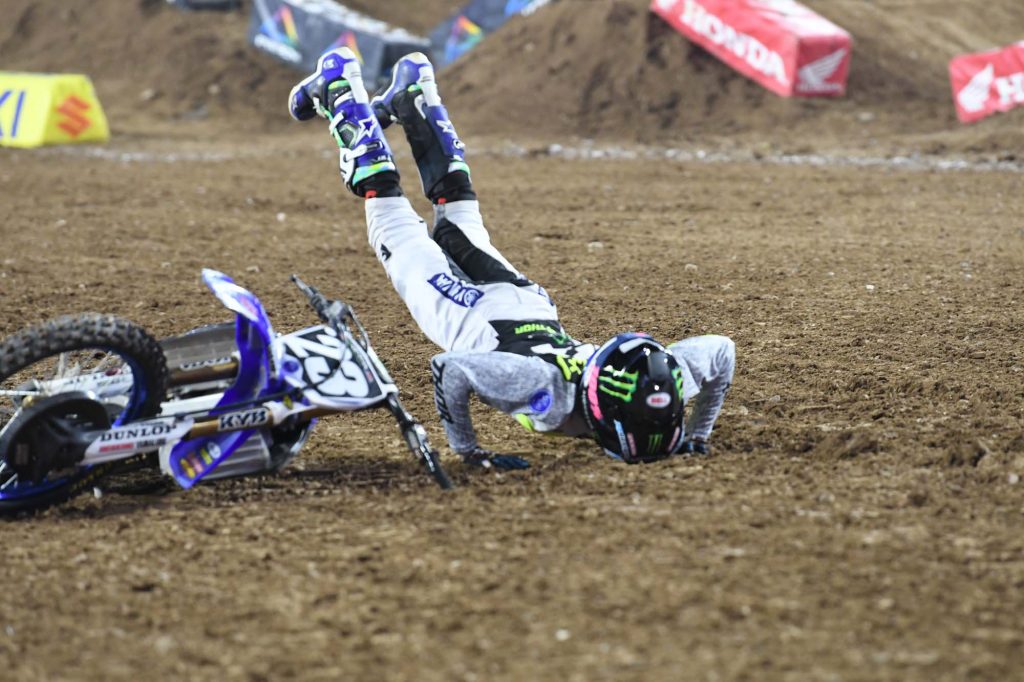 Aaron Plessinger looks to be hitting his stride at the primetime, on the verge of exiting the 250 class. With his frame and growing confidence, I think AP would make a great selection for the second 450 Kawi spot. Whether Aaron reels in this west coast 250 title or not, I think he is ready for the 450 class and we have already seen that he doesn't make a lot of mental mistakes nor does he ever give up. Put him on a 450 where he needs to worry less about his size and holeshot-ability and I see a great choice by Factory Kawi as Tomac-understudy.
Who do you think serves as Kawasaki's best choice for a fresh-faced 450 selection?