It's hard to write about something, that in some cases, can't be fully tested until shit goes wrong. In the world of helmet safety, we as buyers have to be very trustworthy customers. I mean…We have no choice but to be right? We have to trust in what the helmet company is telling us (about their latest safety technology offerings) is in fact the truth and works in real world conditions, just like the test results say back at the testing facility. The only way to truly know if the helmet "works" or not is to crash and that is something that riders usually aren't looking to do. However, when it does come time to test the safety aspect of the helmet, it better damn well work and be what we paid for. I have worn and trusted in the 6D technology for quite sometime now and even spent my own money on a few helmets for my kid and I. 6D introduced their latest off-road helmet, the ATR-2 and I have had some time on it now to fill you in on what it's like to ride with.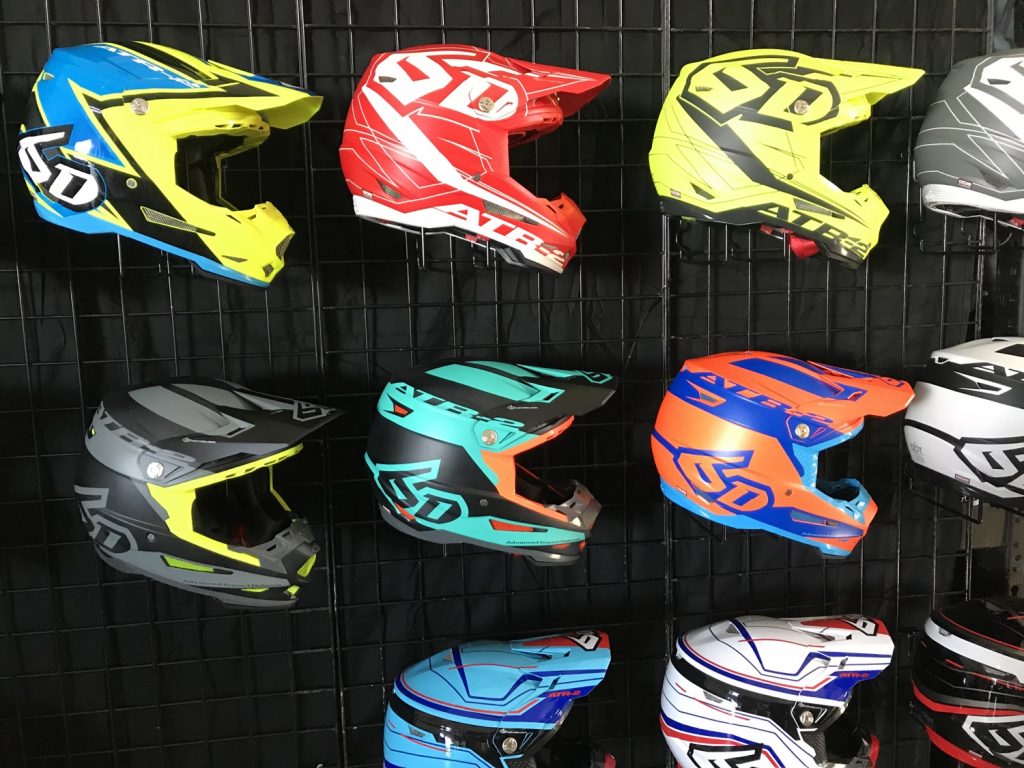 The 6D ATR-2 off-road helmet uses Advanced ODS technology. The ATR-2 is an evolved version of the company's signature Omni-Directional Suspension system (ODS). The updates have been heavily influenced by the work 6D has done inside the NFL's Head Health Challenge III Contest, in which 6D and testing partner Dynamic Research Inc. were selected as the Grand Prize Winner. What's that mean to us off-roaders? It doesn't mean 6D is going to be switching gears and producing helmets for the NFL, but it means that they will have some extra funding now to further progress helmet safety for us dirt bike goers out there. All great news!
The ATR-2's Advanced ODS is highlighted by a new Expanded Polypropylene (EPP) multi-impact outer liner and a new Expanded Polystyrene (EPS) replaceable inner liner. Just like on the ATR-1, the two liners are connected via a series of elastomeric isolation dampers, assisting in progressive loading of the ODS system during impacts. Now, however, many of those ATR-1 dampers have been replaced by damping towers that are incorporated into only the outer liner; these towers are capped by newly updated, low-friction disks that slide freely against the inner liner, thus reducing friction under loading and increasing the displacement travel between the two liners. Make sense? Ok, good!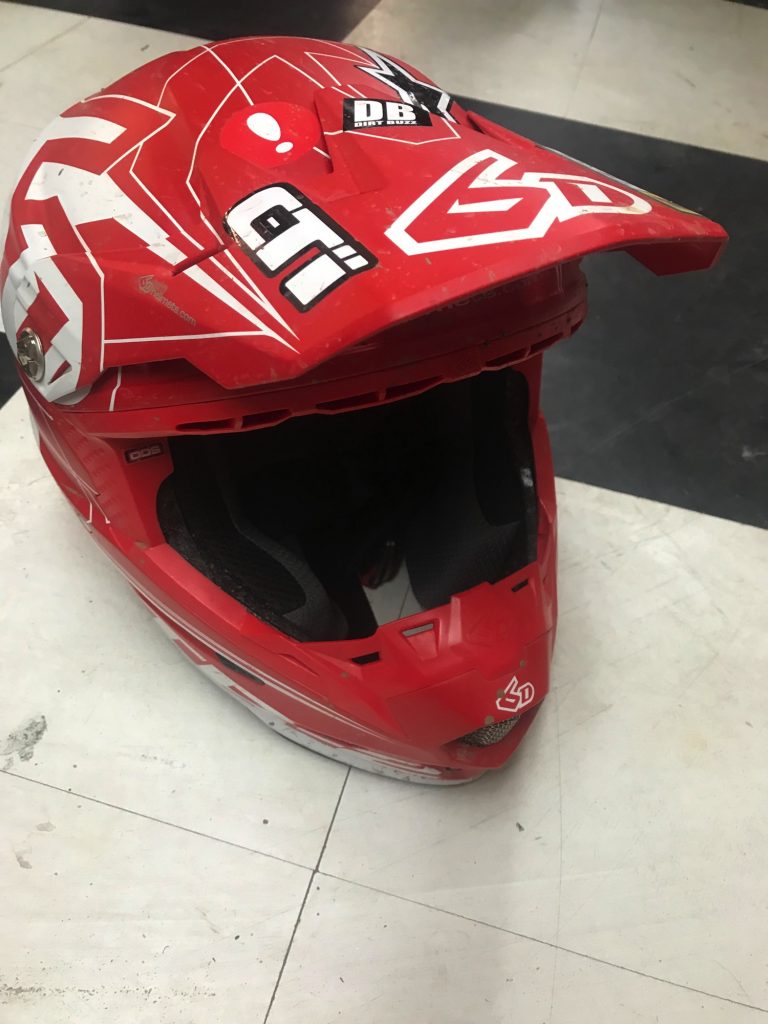 With this new Advanced ODS system in place, the ATR-2 is said to offer improved performance in both linear and angular acceleration mitigation, and at the same time can be made easily rebuildable for a longer service life. In addition to Advanced ODS, the ATR-2 features a number of other updates aimed at improving safety: A structural Brow Rib strengthens the upper eyeport area, while a special designed Cervical Protection Zone works to protect the rider in the event that the helmet is pushed down and back into the neck and spine during an accident. Safety features that have carried over from the ATR-1 include a clavicle cutaway, sternum pad, shear-away visor screws, and emergency removable cheekpads. This is not an ATR-1 with a new name. The ATR-2 is truly unique.
I usually wear a size medium in almost every helmet, but with standard cheek pads installed inside the ATR-2, it does feel a little loose against the cheeks (side to side). For most other medium wearing helmet riders that I let try on the ATR-2 helmet, they thought it was fine, but I go with a thicker 55mm cheek pad and the fit is great for my round shaped head. If you feel like you need to tighten the space in your ATR-2 try going one size up in cheek pads. The Genuine Dri-Lex liner of the ATR-2 feels slightly softer than the old ATR-1 and is not as harsh against my sensitive face. For guys that grow the beard out and love to moto, this is especially nice as it doesn't irritate your skin. When riding back to back with the ATR-1 and ATR-2 there were a few things that I felt were a noticeable improvement immediately on the ATR-2.
The shorter visor. Yes, this is an aesthetic thing, but also safer in case of crash. I feel like it makes the helmet look more attractive as well. Yes, I also care about looks! Sue me!

I can feel a significant lighter feel with the ATR-2. The ATR-2 is only a 100 grams lighter on paper, but feels much lighter than that when riding.

The chin bar/nose area of the ATR-2 is closer to your face, but not so close that you big nose riders out there will start to feel cramped. If you are familiar with the Arai VX Pro-4 you know that it sits close to your nose, but the 6D ATR-2's nose area sits slightly further away than its competitor. This allows more room for multiple brands of goggle frames, doesn't allow for a ton of roost in side your helmet and also gives you the sensation that your helmet isn't sticking out like a duck bill.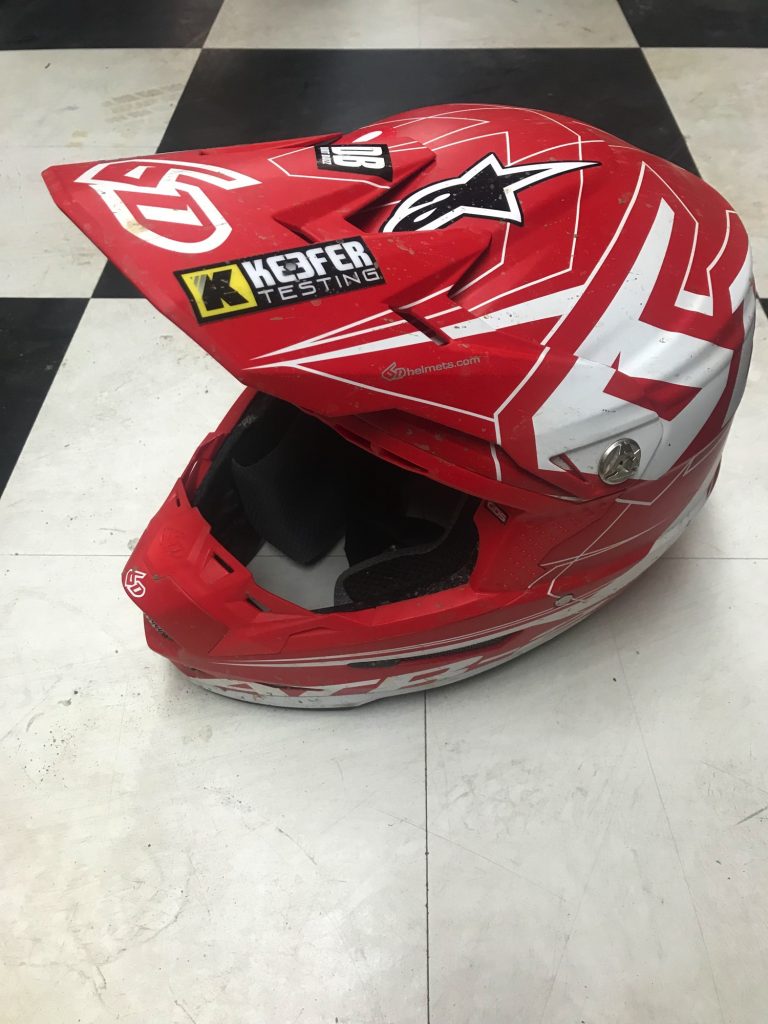 The ATR-2 sits down on my head correctly and conforms comfortably. Some helmets come too far down on the forehead and that prevents my goggles from sitting in the eye port correctly, but the 6D does not do this. The eye port is huge on the ATR-2, which I love for peripheral vision and awareness when I race. The 6D ATR-2 is still a "loud" helmet when comparing it to others, but this is something I have grown accustomed to when wearing it more. The Genuine Dri-Lex liner wicks away sweat well and dries fairly quickly. The nine intake ports and six exhaust ports ventilate my head extremely well (even better than the old ATR-1, that incorporated eight intake ports and four exhaust ports). I have worn and tested a lot of helmets and the 6D ATR-2 feels like it vents better than any other helmet I have used. Taking the liner out, washing it and putting it back in is not a nightmare and snaps in easily. The ATR-2 is neck brace friendly and is just fine when using in conjunction with an Atlas or Leatt brace.
If you're still  a fan of the ATR-1, don't worry, it is still available and has a lower cost of $525.00. The new 6D ATR-2 will set you back $695.00 and to me is worth the extra cost. After I got my concussion (a couple years ago) I am big on safety features of off-road helmets and to me you will be hard pressed to find anyone else in the off-road world as passionate as 6D is. Like I have said in my previous podcasts, "we all should dress for the crash and not the ride".
The ATR-2 is available in three shell sizes covering a size range from XS to XXL and comes with a three-year limited warranty. The ATR-2 exceeds DOT, ECE, AC and ASTM standards.There are several color combos to match up with whatever gear you're wearing and most are available now. You can view the ATR-2 and ATR-1 at 6dhelmets.com.