If you're a knee-brace kind of rider like me and don't like when your knee braces slip down, Leatt makes a pant that helps prevent this. Even if you're not a knee brace kind of rider and use knee guards this can apply to you as well.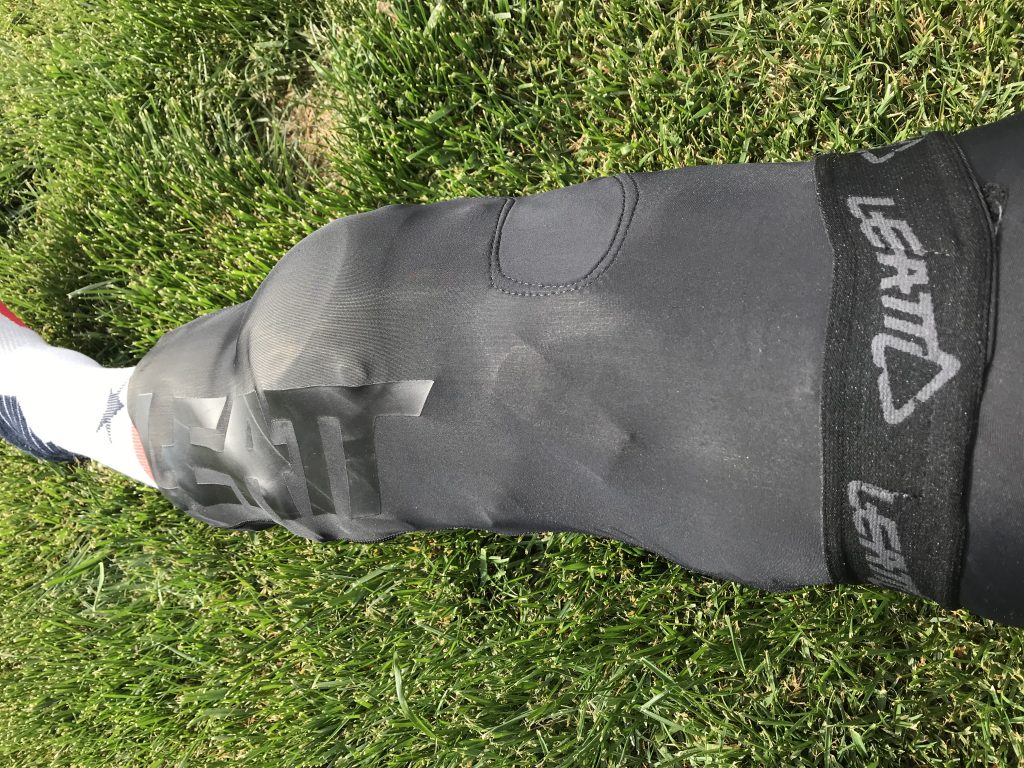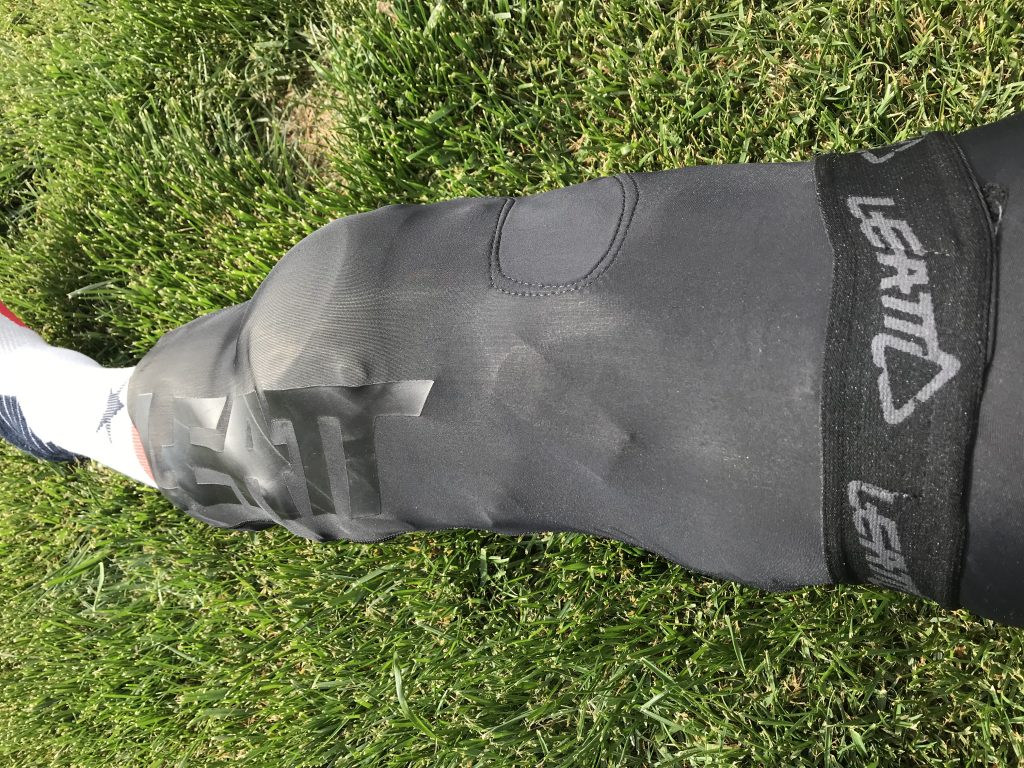 The thin, long polyurethane/polyester/Lycra Leatt knee brace pant has been a staple in my gear bag for a long time now. It wraps over your knee brace and attaches to the top of your thigh area with Velcro. The pant is designed to fit over any knee brace (I have tried Asterisk, Mobius, CTI and EVS) and should be put on after your socks. Short socks are recommended so you are not doubling up on material for each leg and creating excess heat build up. The thin material is cool enough in the hottest of conditions, but just know there is no padding in the rear area of the pant. If you have an aggressive gripper seat just know that the rear of the pant will get ate up quicker. For those of you that like a chamois-type short, then you may not like the Leatt pant and want to stick with your cycling shorts. However, as much as I ride I have yet to really fully adopt a chamois when riding a dirt bike (just seems too bulky when seated).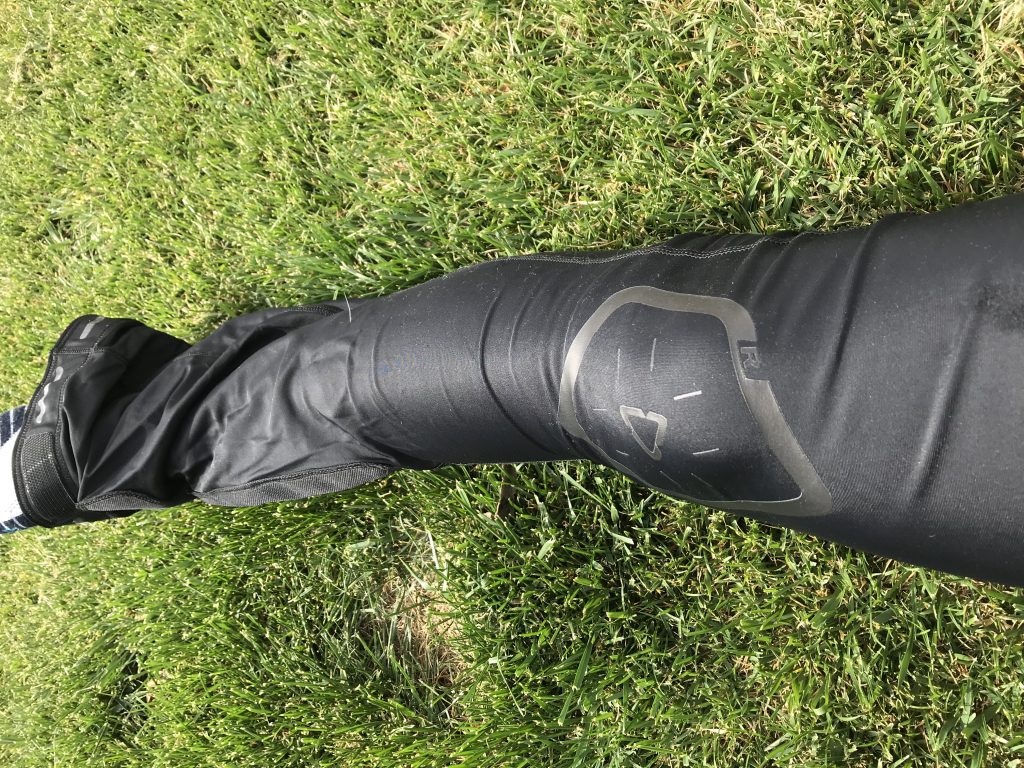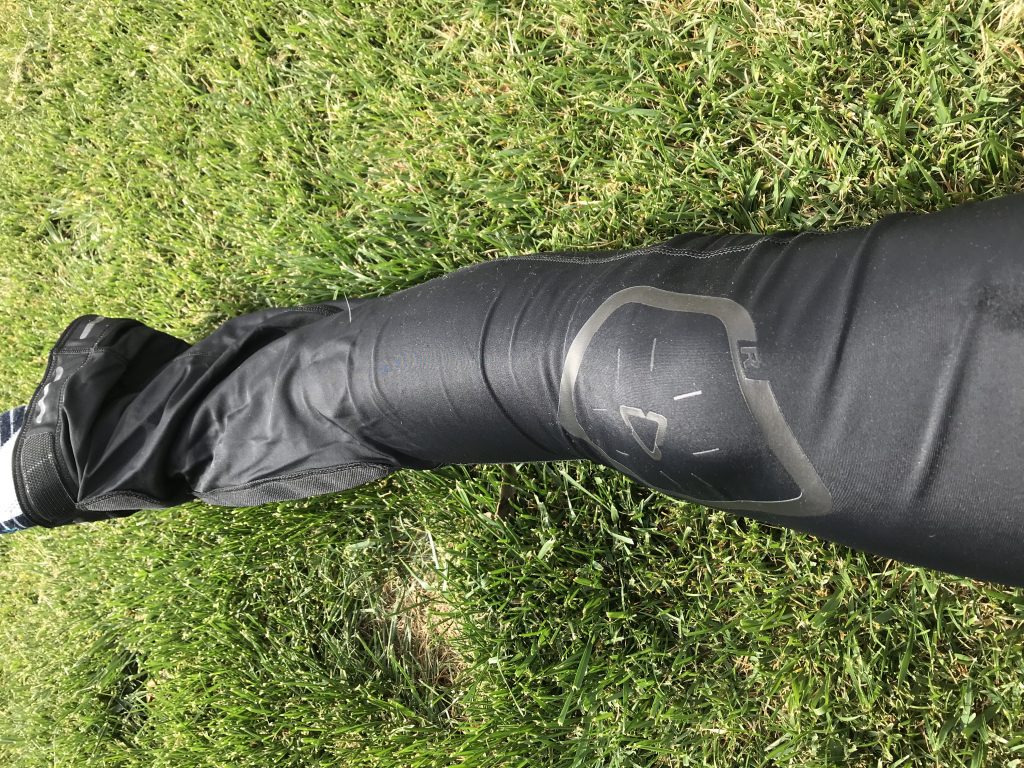 With the Leatt pant I have yet to have any knee-brace slippage whatsoever over the course of a eight hour ride day. The Velcro on the pant has held up over several attachments and still connects well. Just be careful when taking the pant off as you don't want to just go ripping the velcro off like a madman. Over time when over-abused the velcro patches on the pant will come apart from the pant. The knitted waistband is soft enough and not so tight that it pinches your sides (or fat rolls) while you ride.
For $59.99, this Leatt pant makes my life a lot easier and more comfortable riding all day with knee braces. If you're having a problem with your knee braces or knee guards slipping down and don't want to pinch your legs by over tightening your knee brace straps, look no further than the Leatt knee brace pant.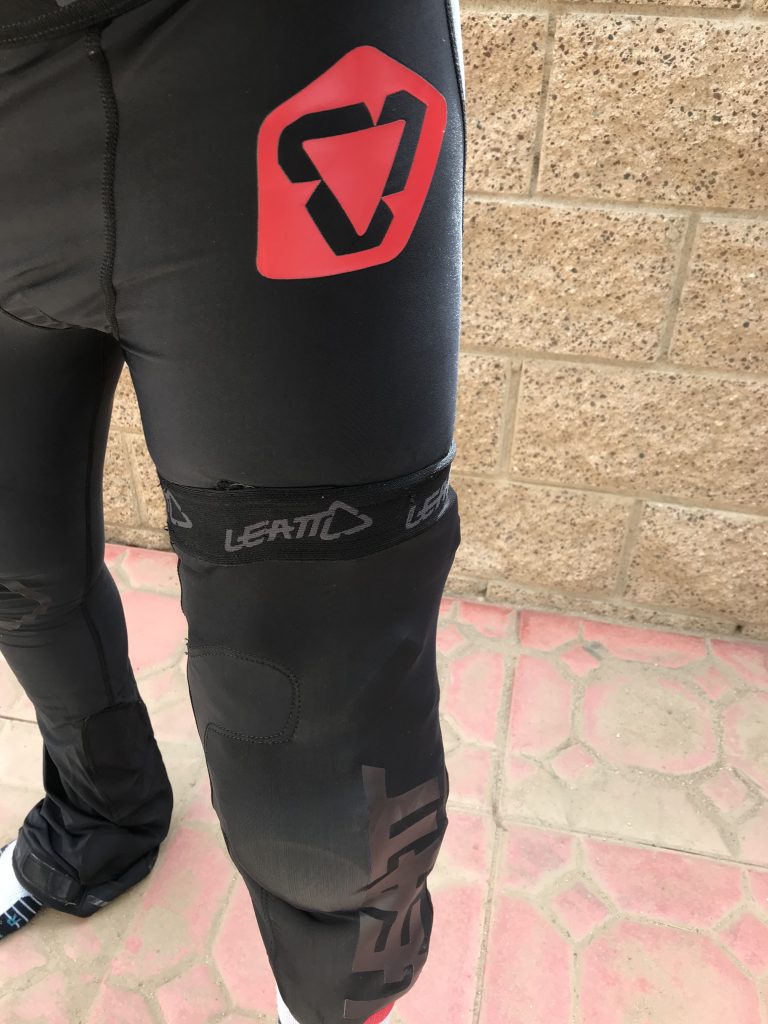 Now you know that I love the Asterisk Zero G pant as well, so how does the Leatt Knee Brace Pant stack up against the Asterisk pant? If you like a thinner material than the Leatt pant would be up your alley. The Leatt pant is a little thinner, but slightly less durable than the Asterisk pant. Both will last you a long time if you take care of it and DO NOT dry them in the dryer. I tend to use the Leatt pant in the summer months and the Asterisk more in the winter months. The Leatt pant is $30.00 less than the Asterisk pant, so if you're looking to save a little cash go heck out the pants over at leatt.com.