Photos by Rich Sheppard
Wow, what a race. What did you think about what you saw out there from the world's best racers and how do you ride a muddy SX track like that?
David Vuillemin: In my opinion, there are no secrets to die for in the mud anymore. It's a pretty basic concept. You have to keep your momentum. Stay out of the deep muddy sections as well as the ruts that are getting too deep. Ride standing up with obviously feet on the pegs to have the most traction possible. When you sit down with your feet of the pegs, you have way less traction and control. Seems like it's the natural thing to do and most of the riders are doing so but it's wrong. Your body weight should be on the pegs not with your butt on the seat. It's obviously easier to say it from the couch and in front of the TV, but most of the guys out there were struggling way more than I expected. I didn't think the track conditions were that bad compared to what we've seen in the past. When you don't keep your momentum and ride sitting down, you have to open the throttle too much and use the clutch to help you. Doing so, it's not good for the reliability of the bikes. We saw that with Chad. If you ride half throttle standing up while keeping your momentum, you'll never blow an engine or fry a clutch. I'm sure Plessinger could've rode an hour without having a bike problem. Bikes or conditions aren't the problems, riders are.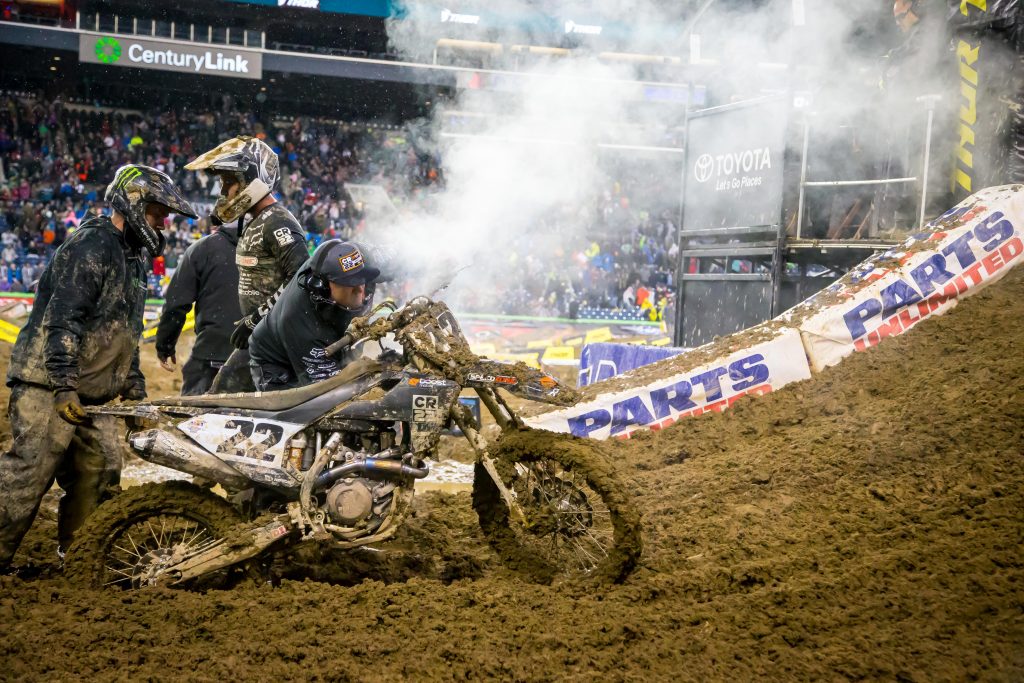 Have you ridden a SX track that bad before, where and when?
Like I said, I didn't think it was that bad at all. Front-runners stayed cleaned. In the 450, they even jumped some doubles early in the race, thing you would've never done in Daytona 2008, Anaheim '05 or San Francisco '06 & '08. Only those 4 races come to my mind right now but they were all worse than Seattle by far. Plus, Seattle might have been the shortest mud mains in the history of SX. I doubt we ever had an 8 laps 125/250 main before as well as an 11 lap premier class main. I think we're getting a bit soft nowadays in that aspect.
As an example, the 2008 Daytona 250 main was 17 minutes & 13 seconds long. The 250 main in Seattle Saturday was 10 minutes & 4 seconds. As of the 450 class, 19 minutes 48 seconds in Daytona 2008 and 14 minutes in Seattle. That's a big difference in track conditions and length of the races. Riders should be fitter 10 years later and bikes are way more reliable today than they were in 2008. That being said, the mains were too short Saturday.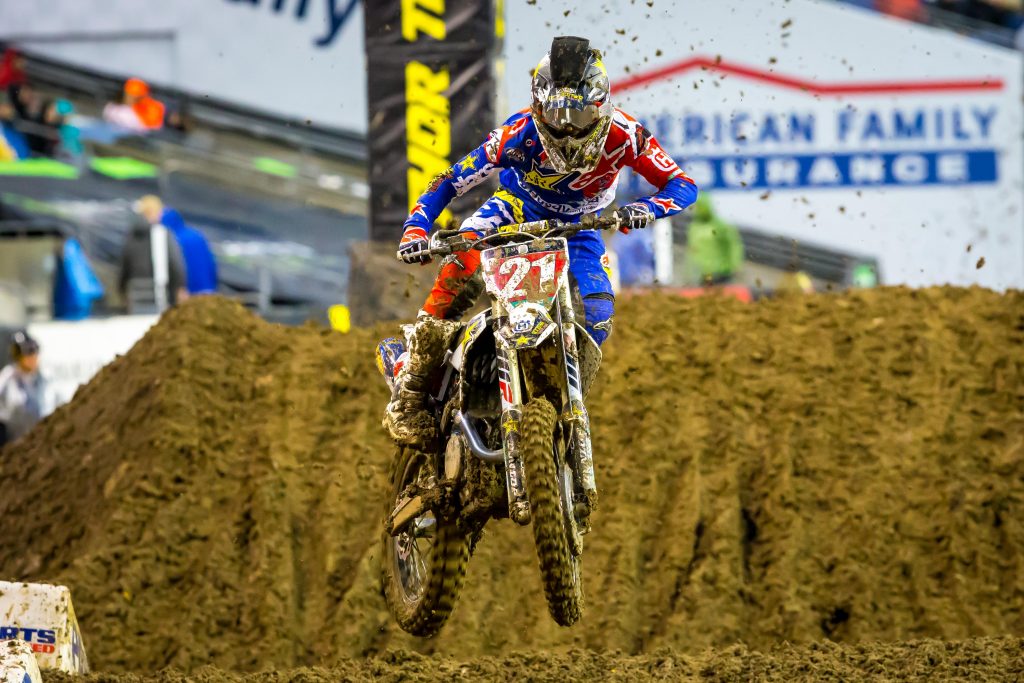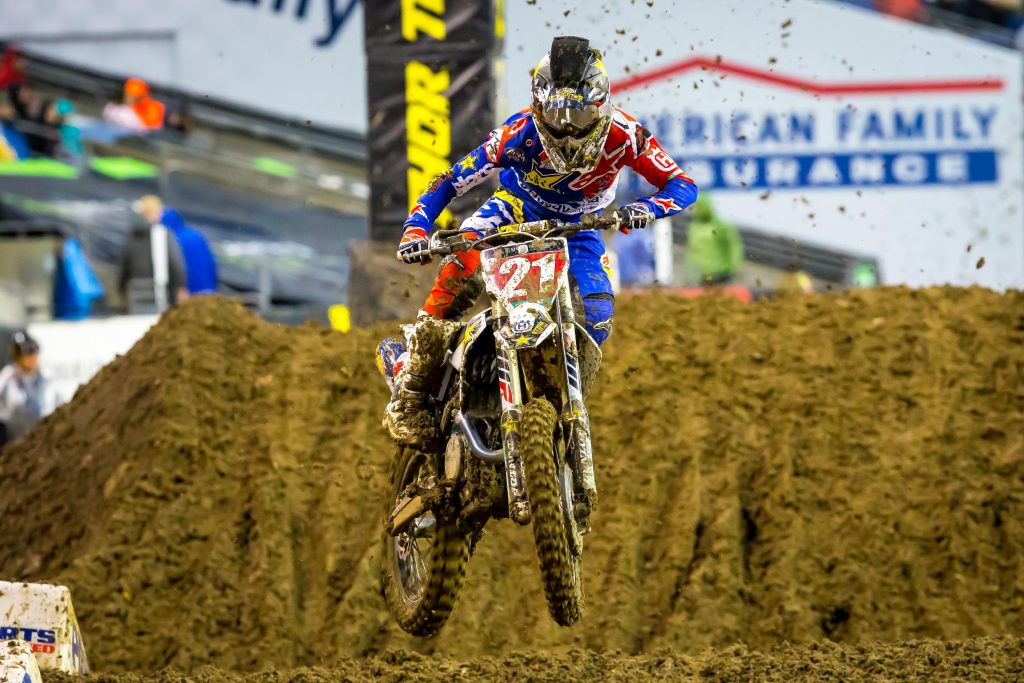 Jason Anderson seemed to try to ride it like it was dry and it worked for him- risky but maybe not?  What are your thoughts?
Riding like it's dry could be a good strategy. It works outdoors for sure. When RC figured that in MX, he beat us in the mud too after getting lapped once or twice in his rookie premier class season in High Point 2000 with a 12-12 score. I really liked Jason's approach in Seattle. Right off the bat in the main, he rode to win the race instead of being calculated and salvage points. I thought it was great he came out swinging like he did. He was a bit sketchy at times but that's normal in those conditions. He later tipped over but still got 2nd and extended his points lead on Marvin in the championship. After 3 seasons of a consistent, calculated & mistake-free champion like Dungey, having a rider like Anderson leading the championship and riding like he is, it's refreshing. Jason's spontaneity is fun to watch and I like the fact he wants to win main even with a comfortable lead in the points.
What do you see from Plessinger that makes him so good in that stuff?
Like I said above, he rode the way you should in those conditions. He stood up a lot, kept his momentum and chose good lines. There isn't a miracle secret to it. You just have to do it and Aaron knows how. I'm sure his off road background help him. We've seen him win mud races before so it's not a new thing. I went back and forth on Twitter with RC about mud riding. I've said something like, some riders should stop going to the mall when it rains and go ride. Because I thought most of the guys looked like they've never rode the mud in their life before. He replied saying he never practiced in the mud before. Good for him if it worked for him like that and he could win muddy races but he was not always an ace in the mud though.
I grew up in the south of France where the tracks are more baked than any unprepped SoCal tracks so I had to learn the mud. As a kid, I only knew how to ride on blue grooved tracks. But when it poured, I was burning laps to understand the technique and reflexes needed to be a decent mud riders. I won my first 125 and 250 GPs in the mud. I remember some winter Thursdays where I was the only one in Glen Helen riding on a flooded track or in the hills behind the Yamaha track in Corona. Nowadays when it rains, riders go on sand tracks which are prime or compensate their riding by going to the gym. In my opinion, it doesn't help them if they want to be better in the mud. I've always had a stock bike in the garage to go ride the hills or in the mud. I actually liked to go out and play in the rain/mud because I knew it was going to be beneficial at one point of the season.
Thoughts on Tomac's race?
Eli is doing what Eli does, win races in any condition. I thought he rode good. He was patient at the beginning when Anderson seemed to be riding a bit better on the newly fixed track. He even tipped over too but kept his composure to regroup and capitalize on Anderson crash. He's now tied (with Bradshaw) for the record of the winningest main winner without a SX championship. But, we still never know which Eli will show up after the gate dropped. Obviously, we all knew he could win before the race started but, historically, we can't be 100% sure. His riding Saturday was a bit surprising though. He didn't go balls out like he know how to do but instead, he showed a lot of control and consistency which was great. We've seen him ride many times but he still can surprise us with his type of riding he's choosing. To be honest, I kind of thought he would've struggled a bit more in those conditions and that Jason and Marvin would've better than him. I was wrong.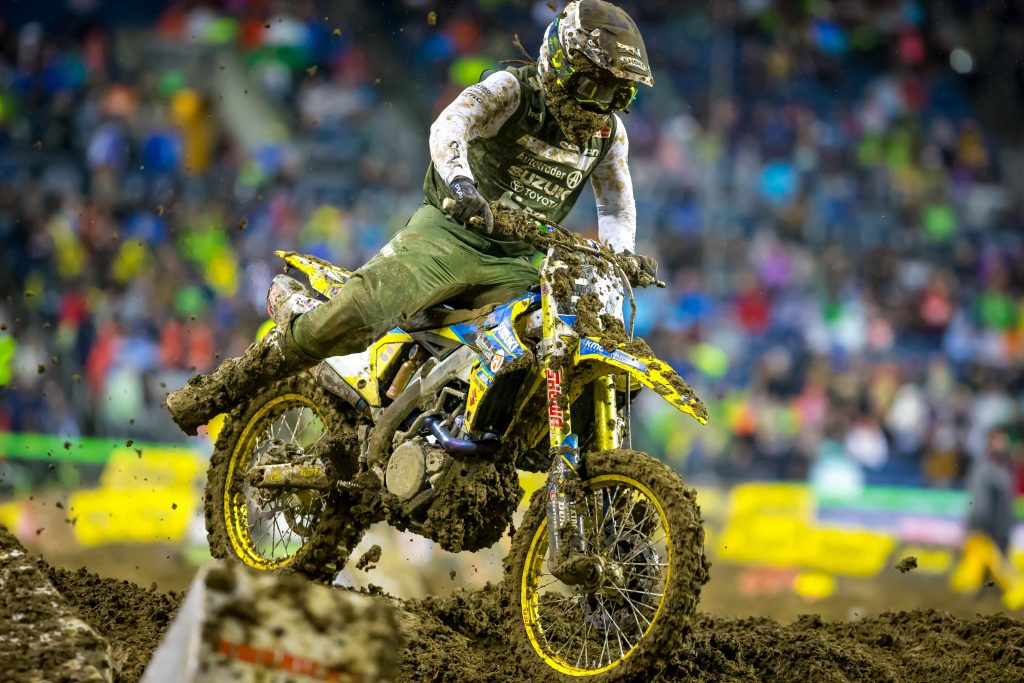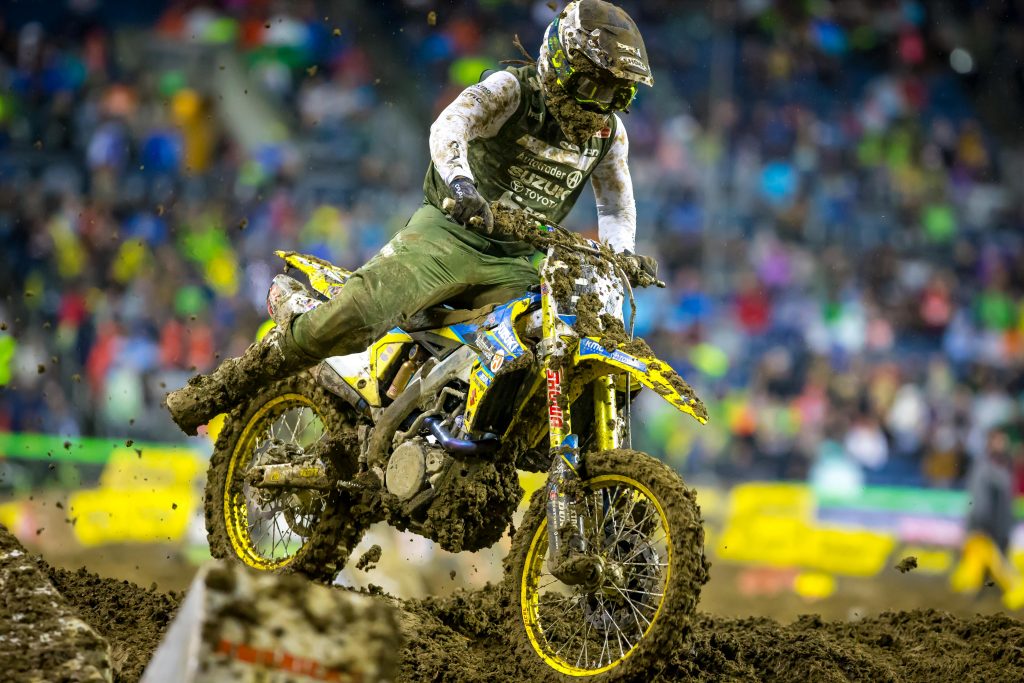 You didn't like them cutting down the main events- talk about that a bit?
I get the fact of cutting mains when mains are counted by laps. Laps are longer in the mud so 20 laps could well become 30 minutes on a very muddy track. So, I'm ok for cutting laps. But now, races are timed. If the laps are slower due to the mud, automatically, laps will be cut by themselves. Like I said above, the 250 main was 8 laps/10 minutes long. That's more than 33% shorter. Remember what I said about Daytona 2008, the 250 main was 17 minute plus by cutting laps. That's pretty much the same length as a 15 minute plus 1 lap like we have now. Same for the 450. We go from 20 minutes + 1 lap to an overall race time of 14 minutes. I'm not a rocket scientist, but that's also 30% shorter. Having timed mains is to compensate for short 20 lap mains on 45 second laps or not have a 30 minute main like we had in my days in Daytona when the track was a minute and a half. So, what is the point of cutting time on timed main event. It totally makes no sense to me.
Some people say, it's so the bikes don't blow up. Excuse me but if your 450 can't run for 20 minutes on muddy SX track where you're never wide open or fully on load, you have bigger problems than the length of the race. Same goes for the clutch. Bros, if you can't finish a 15 or 20 minute main with your clutch, you're doing something wrong somewhere. It's because you use it too much, you tight it while riding also too much or you should stop buying clutch plates and springs from China…