The Series finds itself at the conclusion of it's first third of competition and it's pretty insane at how much has changed within a mere 4 rounds. Honestly, the most dramatic changes have taken place in the last 2 rounds. There have been some real downers, namely the departures due to injury but with the departures, new life has sprung. Let's take a look at those who are still here, forging battle each weekend and looking to take a piece of the Season's End Pie.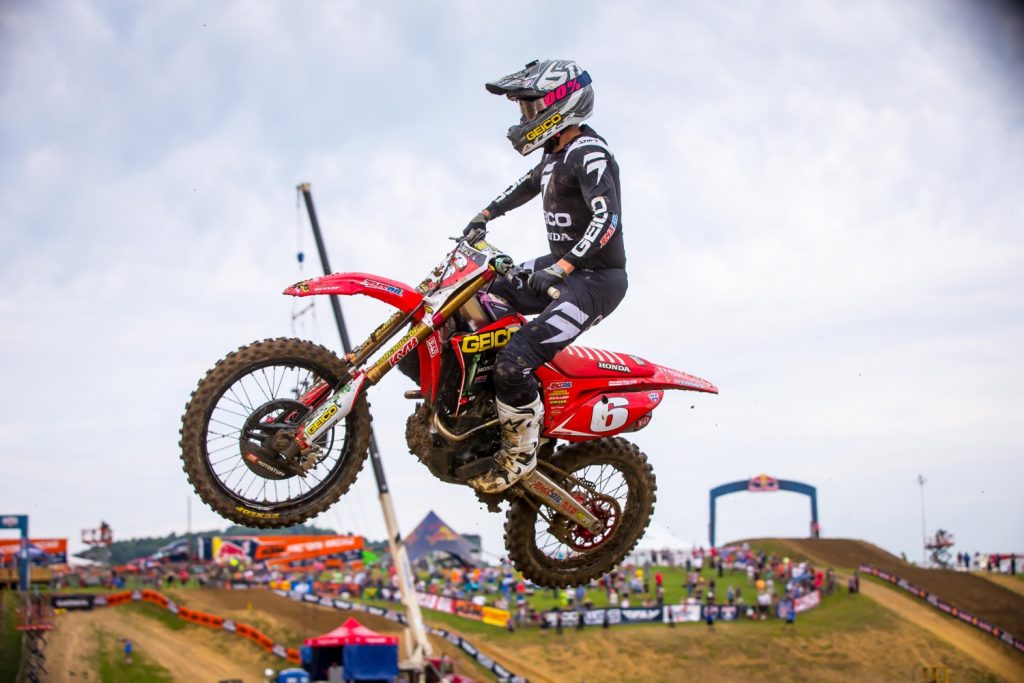 I really feel for J-Mart. It seems the more he tries, the more he has roadblocks thrown in his way. In Mt.Morris, following his first moto 2nd, he was running away with moto 2 to snag the overall until his bike gave up the ghost and sending the 25pt's in his grasp sprialing down to 0. So often we see riders face challenges that result in failure but it's those mechanical failures which really demoralize a rider and a team's aura. J-Mart is one of the last guys I'd ever expect to see give up, quite the contrary, I expect J-Mart to only increase his intensity from here on out.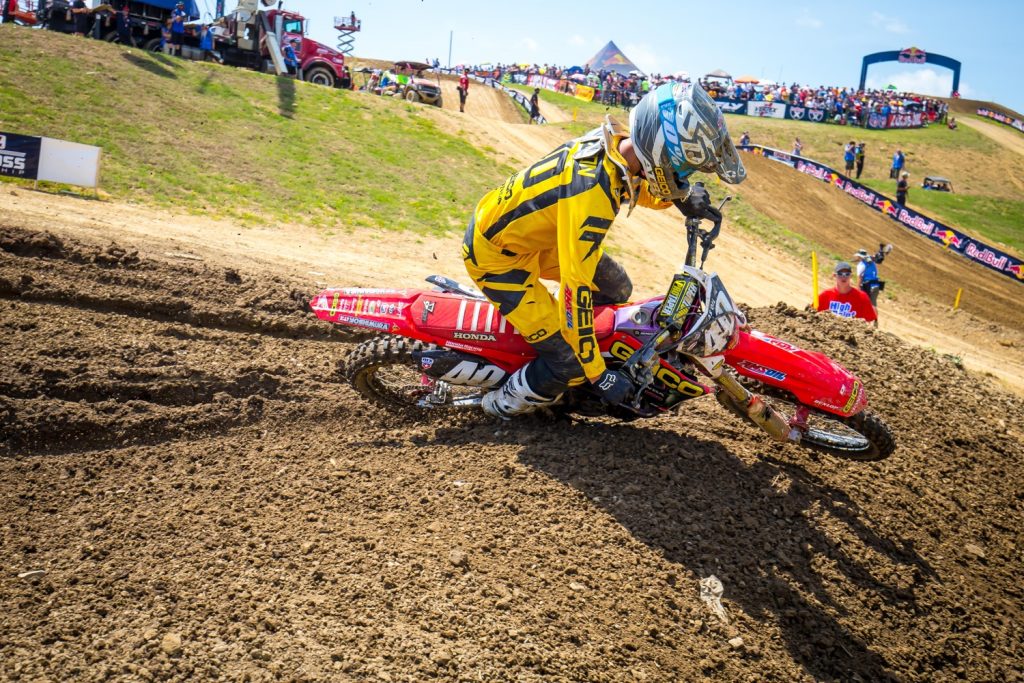 Chase Sexton has been a pretty surprising disappointment through the first 4 rounds. Through his rookie go in Supercross, we regularly heard about his intense conditioning and strength, yet here in the outdoors his finishes have been lacking. A 2nd moto DNF due to probably the same failure as J-Mart, doesn't provide any positive shimmers of hope but perhaps they alleviate some pressure and Chase's results see a boost? Hopefully.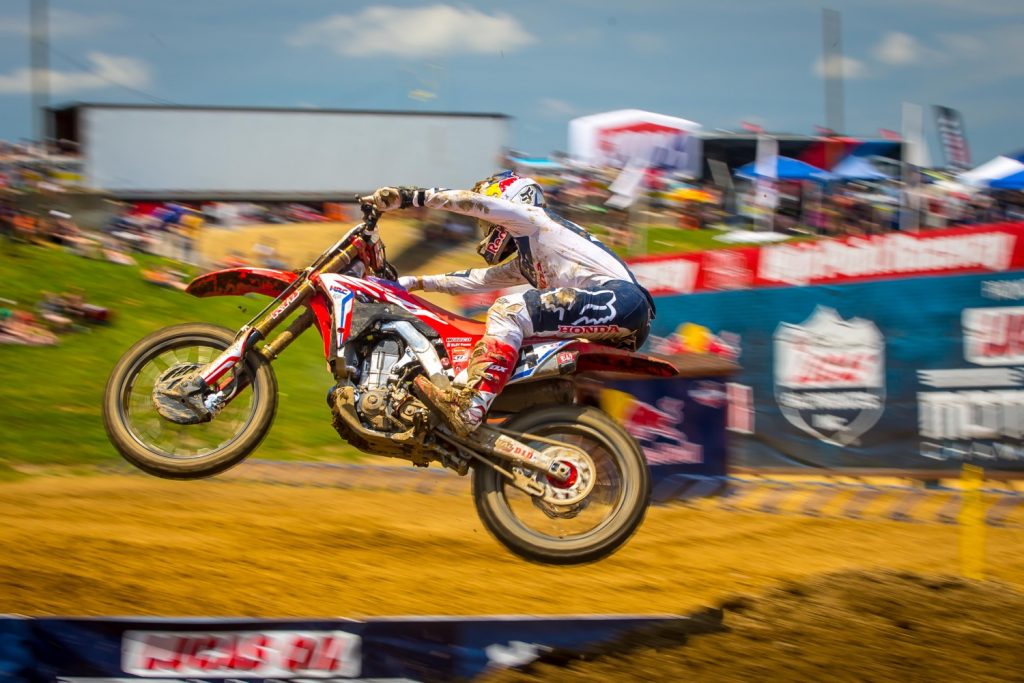 Ken Roczen's first-third has been positive all the way around. Considering most people didn't expect him to be ready to be anywhere near the title-fight, his progress has been pretty astounding. A baffling suspension change prior to High Point considering his seeming comfort through three rounds, compiled with getting blitzed in the first corner of moto-one left him just happy to walk away from Mt.Morris. Though lets not sleep on his incredible first-moto rebound from last-ish to 7th. I'd think a switch back to the prior suspension setup may be on tap for Ken.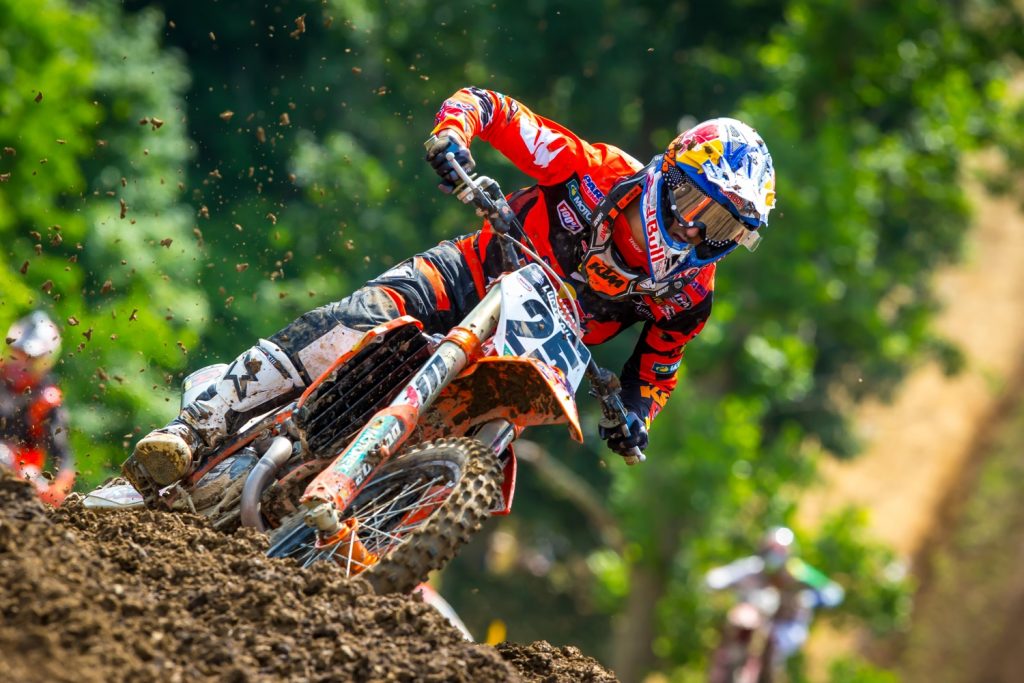 Marvin rode an incredible first-moto to actually hunt down and pass the previously indomitable Tomac for the win. In moto-two though, where it counts, Eli put together those Tomac-laps that we've come to expect, to secure another overall. I miss the old days when there wasn't such a rush to cover every single degree of everything where the perfect season talk not only gets mentioned in a joking fashion but it is actually discussed and debated. I mean, in baseball they still wont talk about a pitcher throwing a perfect game until the waning innings, yet in moto Tomac's "perfect season" was fair game after one 1-1 performance. C'monnnnnn people.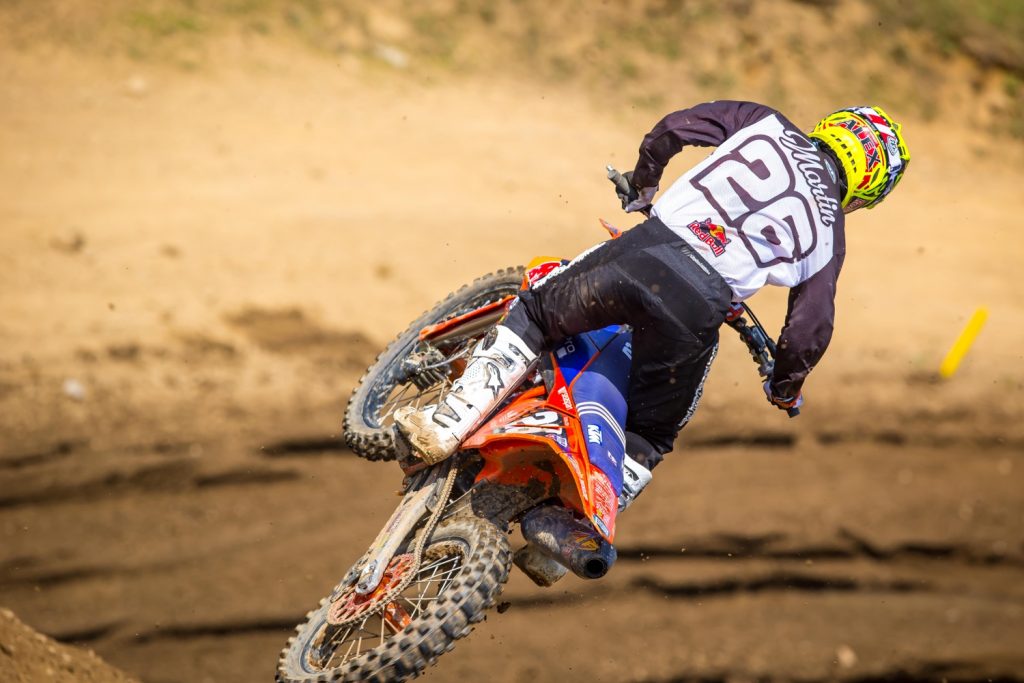 Alex Martin is the first guy who has really benefitted from the departure of Zach Osborne. He's had 3 costly finishes yet only finds himself 30pts down to Plessinger and a mere 10pts down to his brother. Troll is still in it!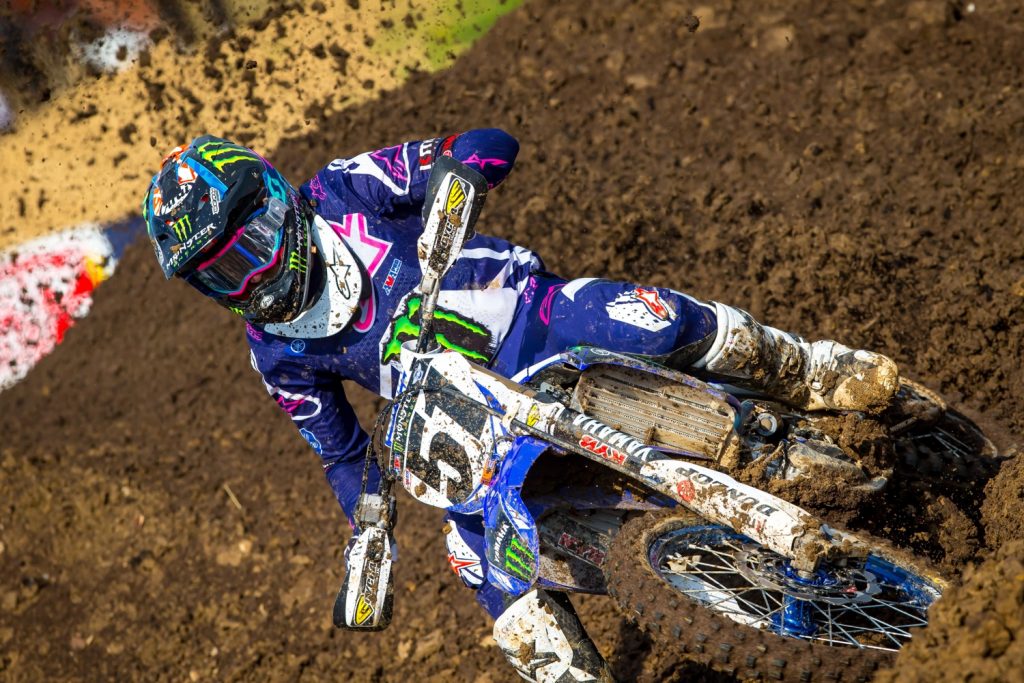 I still don't know how to explain it but Justin Barcia is the real deal again. He's a bit of a distant third in points but we all know Justin is one of the few guys who is downright scary when he gets a start. Anything is possible, including a dominant win.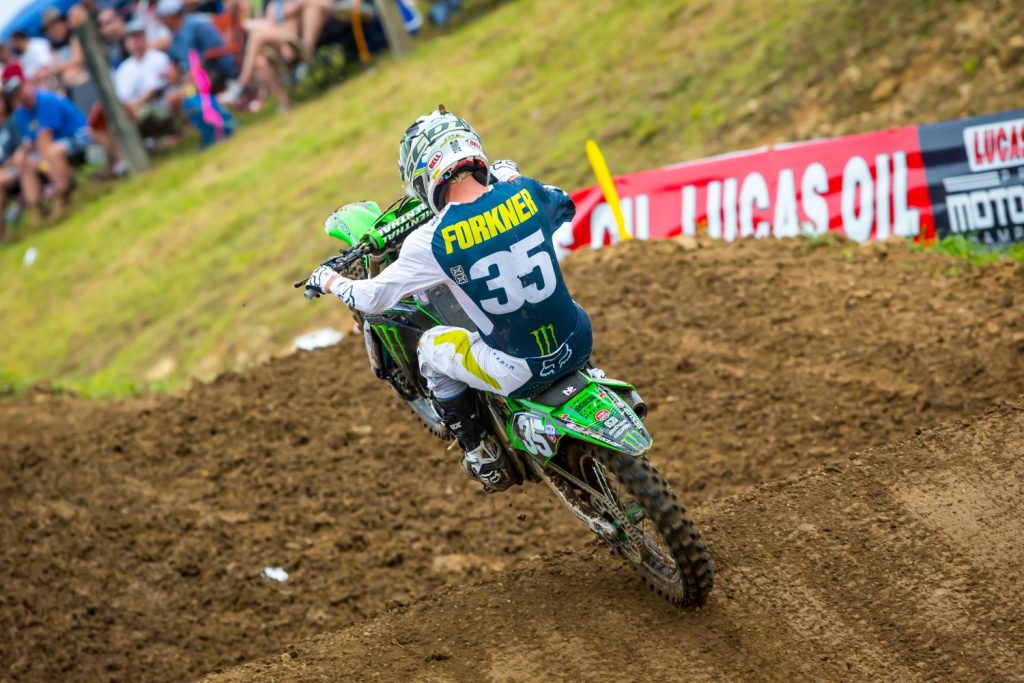 Austin finds himself 5th in points and finally had himself a bright shiny finish at High Point. With Marchbanks clearly out and Savatgy's season circling the drain, Austin needs to string together a few more moto-two finishes from High Point to get Pro Circuit back into that title fight again. He's capable and he;;s of that age where confidence and momentum are magical.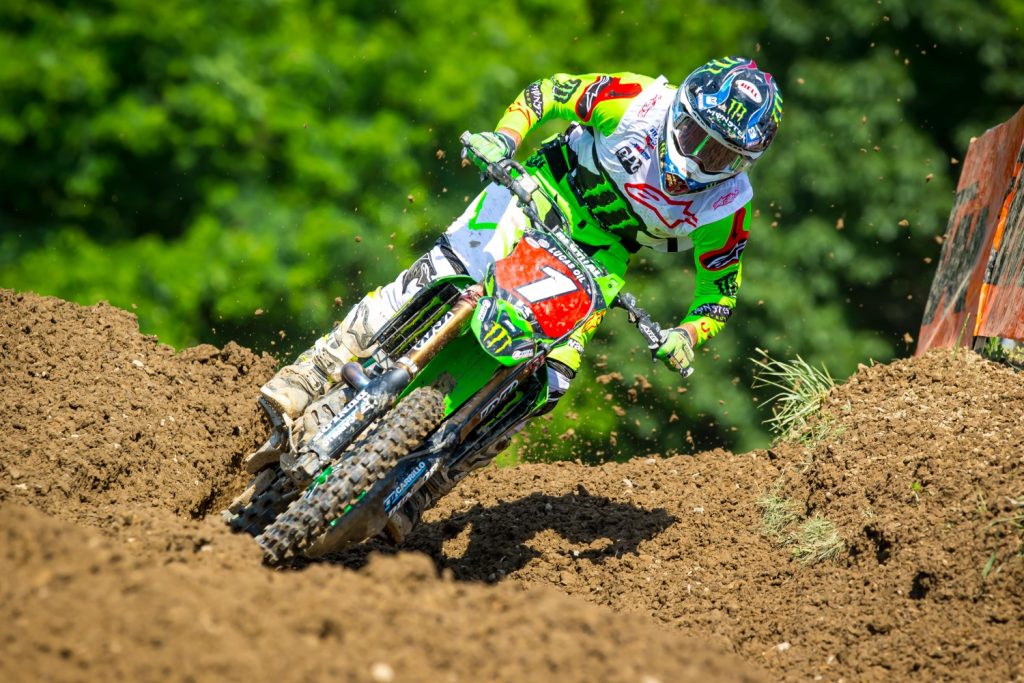 Eli is clearly the cream of the crop in outdoors again. Marvin snuck a moto-one win and made it damn interesting in the closing laps of the second-moto. Shoot, Roczen really could snag one for himself as well before it's all over but barring those types of spectacular isolated instances, Eli has the setup and confidence to keep control of this thing.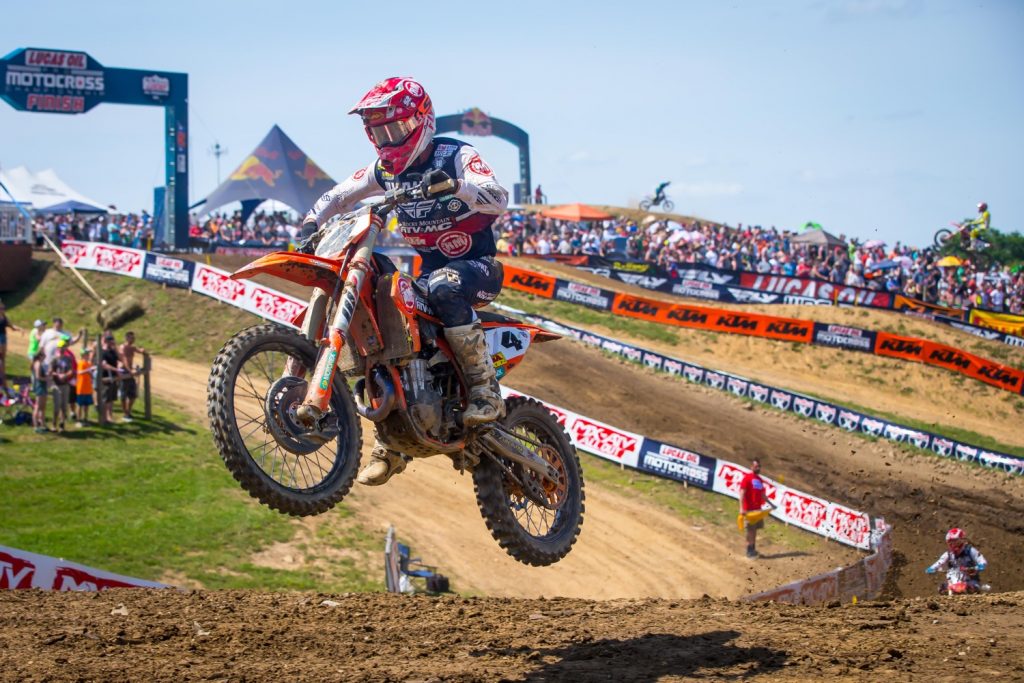 Baggett's frustration-level has to be at about an 8. We've seen flashes of could-be greatness but nothing like we expected and what ever happened to those days when he could drop the hammer in the second half of every moto and make people look utterly silly?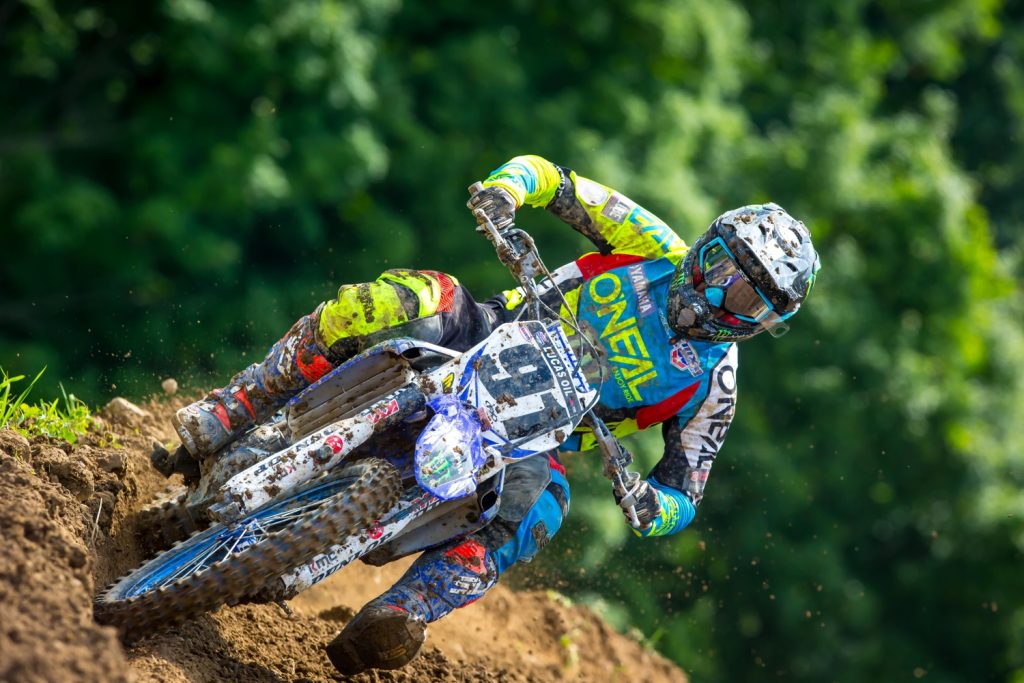 12th for Alex Ray? The dream continues so how could Yamaha NOT want to keep this love-fest rolling along?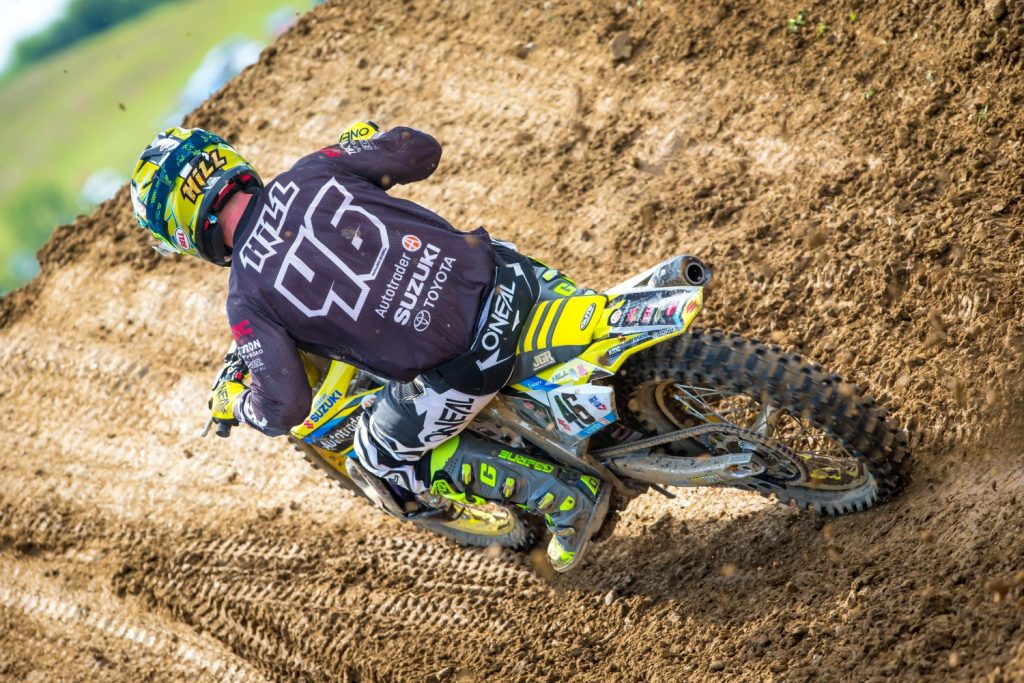 Justin Hill finally got on the bike he wanted to be on and he rewarded JGR with a solid result. It's great to see a guy put two consistent moto's together in his first effort, especially after struggling on the smaller bike to begin the season. It sounds like he may not be on it for the rest of the series but that would be foolish in my eyes.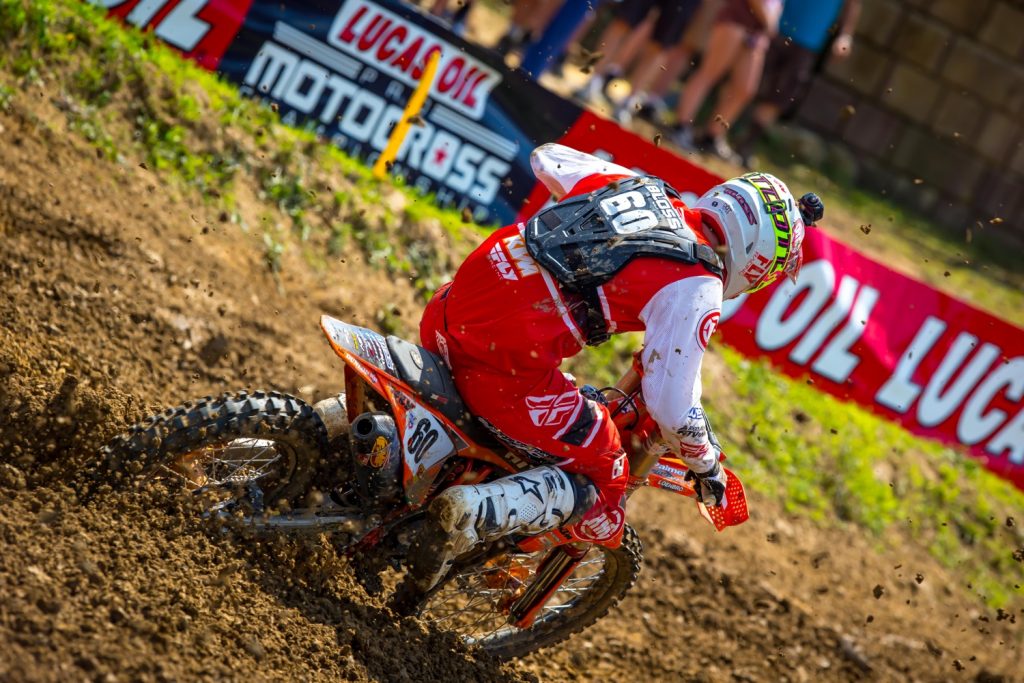 Benny Bloss finds himself 7th in points and that includes a moto score of ZERO once! Benny is excelling I expect him to continue to do so.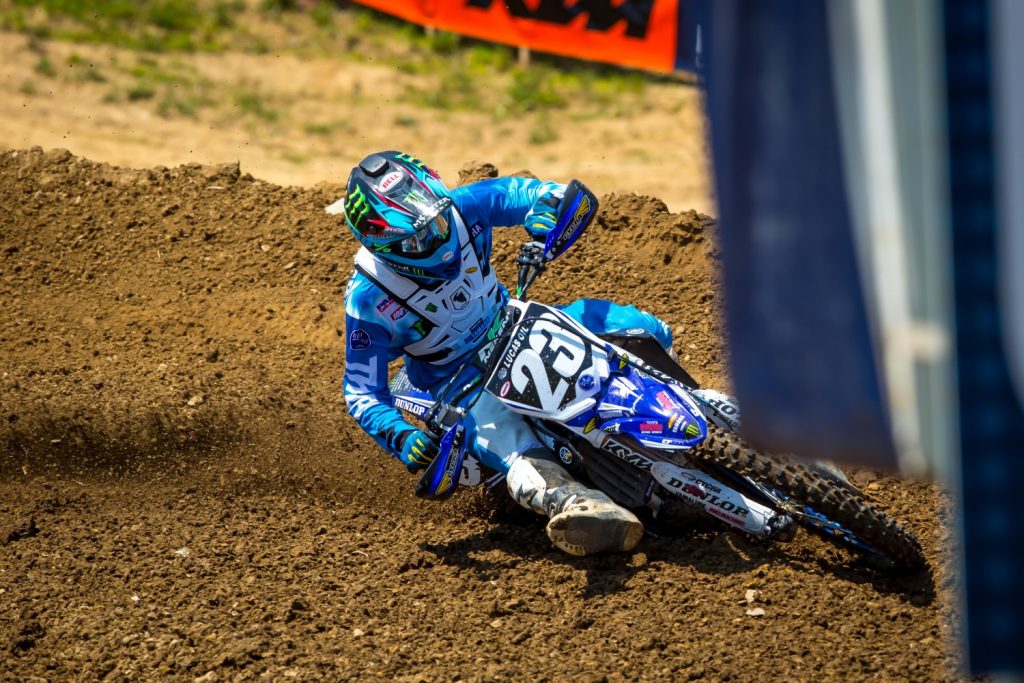 A-A-Ron has cut his hair so watch the hell out people. He means business and I honestly expect him to secure this mutha!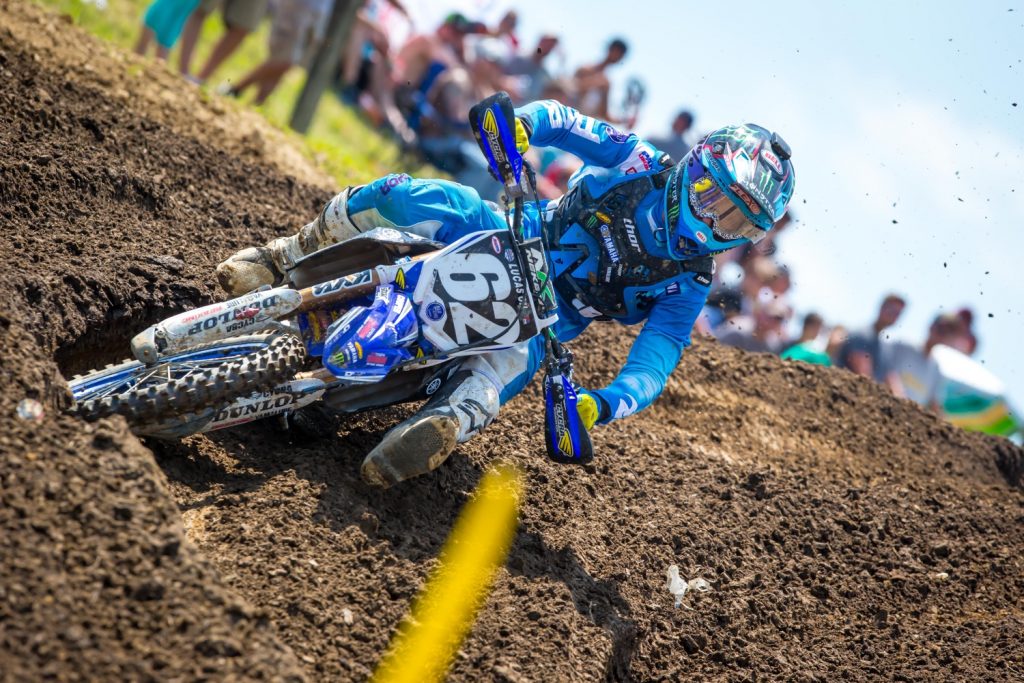 Justin Cooper just needs to drill down that endurance each moto and he will put serious pressure on the title-fight. He's got a win and sits 4th in points, less than a handful behind A-Mart. This kid is really damn impressive.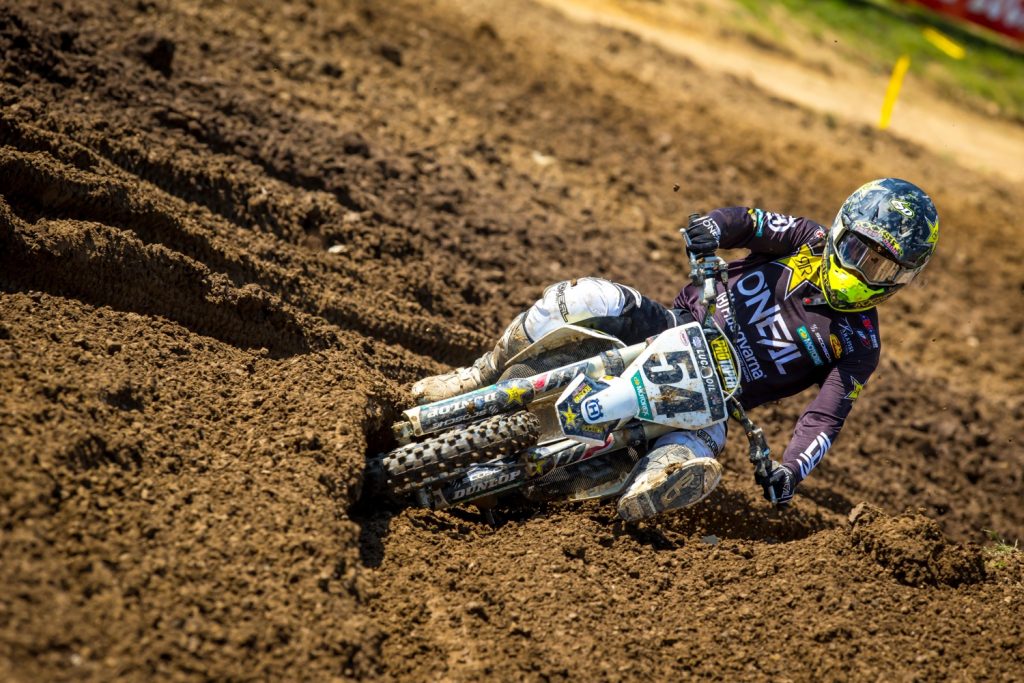 I was disappointed to see the way Phil's Husky debut started with that shitty first corner incident. The day was a wash following that, so lets just enjoy how great he looks in this photo and call High Point a mulligan for Phil's debut.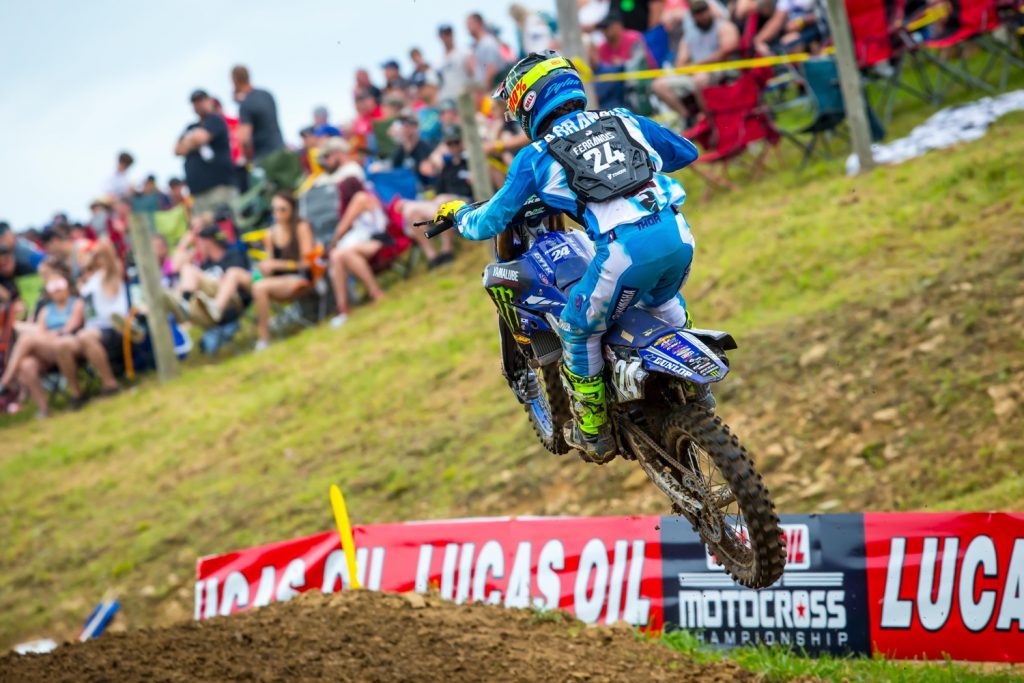 Dylan Ferrandis made his presence known real quick with his debut to the series in High Point. He and DV are clicking (heel-clicking) their way to the podium and I'd be shocked if they don't land on it in short order. I never would have expected Ferrandis to look so strong outdoors because he is so fluid in SX but this kid is clearly the total package.