Photos by Rich Sheppard
Ok, when was the last time you were at Redbud and what did you think of your experience this time around…from the track to the atmosphere to what's changed since you were last there?
Last time I was in Red Bud was when I was working with the MCR team in 2011. The track itself is pretty much the same except a couple layout changes. I thought it was really deep and over watered in some sections but it's been like that for years. Actually since the 2000 edition when they brought in thousands of loads of sand. Prior to 2000, Red Bud was one of the tracks that was the most hard packed of the series and got very dusty every year. But since 2000, they turned Red Bud into pretty much a sand track. It's always a tough race physically. It gets really rough, it's often very hot and humid (it wasn't this year) and you need to bring your A game. As for the atmosphere, it's always one of the best crowds of the season. People are really into it, very loud and always dressed up because of the 4th of July weekend. If you're a fan and want to attend a National in your lifetime, Red Bud is the first race that should be on your list…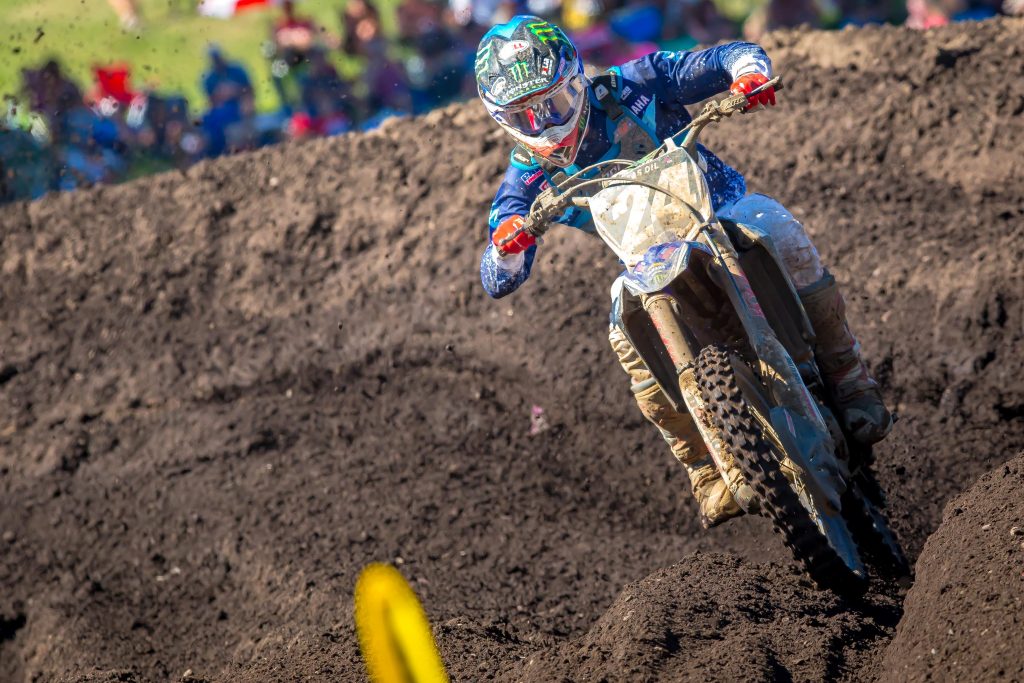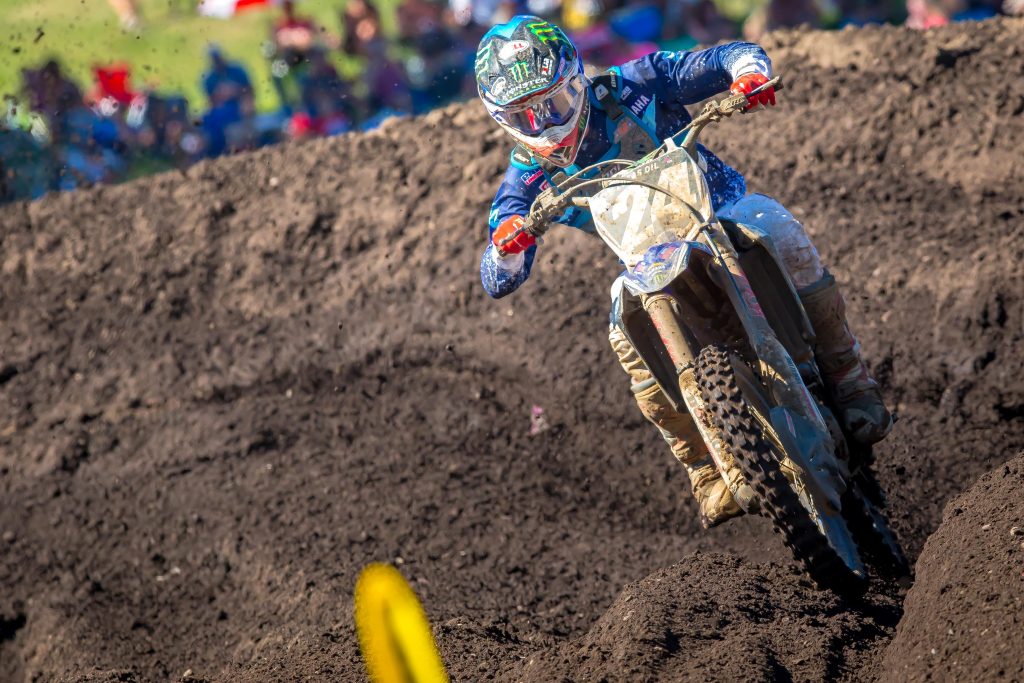 Your rider, Dylan Ferrandis, was on the podium again with two good rides. Starts have done him in a bit the last couple of races although you told us that's not an excuse!  What did you think of his race?
His races look very similar since he started racing again. He's been struggling with his starts and been struggling with his first 10-15 minutes. It takes him a while to get going. It was the same in Red Bud. After halfway he got going and started catching up. He capitalized on a few guys crashing in the first moto and got close to Hampshire who was 2nd in the last 2 laps of moto 1. I thought he could've maybe passed him on the last lap but he fell over in a slow turn. He only lost 5-6 seconds and luckily didn't lose a position but wasn't able to attack RJ for second. I thought he rode a very strong and great second part of the race but he's been doing that for a few weeks now. The positive is that his fitness is on point and I'm happy about that. His second moto was very similar. He passed Savatgy for 4th in the last lap. Even with his starts right now, he could do a bit better in the first 10-15 minutes of the motos. He's a diesel and will have to be an Avgas if he wants to go better without improving his starts. I don't like to use the "if he can get good starts he can win" excuse but he will have to be closer to the top 5 after a lap if he wants to challenge the others for moto wins. He has, as well as the other Star Yamaha riders, in my opinion, the best engine package of the field. He's not allowed to be 15th and 12th at the end of both first laps in Red Bud.
Both Dylan and Plessinger made mention of staying in Socal all summer for the nationals for different reasons but one of them spoke about (I think AP) the drain of working in the humidity all week back east and then being fresh for the weekend. I get that but also understand the three hour time change out east and trying to get your body around that. What are the pros and cons to staying on one coast in your eyes?
There's pros and cons everywhere. The trend these days is to ride back east in the heat and the humidity on softer tracks. Riders who do that have a point and I understand why they do it. The dirt is better than in SoCal and the weather could be closer to what we have at the races. On drawback is the humidity and heat can drain you physically and it's a challenge to recover before the races. But, if you want to use one of the facilities in Florida, it takes a lot of logistical planning and money. It costs $40k a year to ride at the "Sandbox" if they actually let you ride there. They might not. You need to find a place to live. You need a practice bike mechanic. It's a big expense. For Dylan and where he's at today, it doesn't make sense financially to do it yet and I don't know if you actually get a return on your investment by doing to. For example, Seely and Craig did that last summer and their results didn't show an ounce of improvement and they didn't make more money in bonuses by training and riding in Florida. If you don't make bonuses, going to Florida isn't an investment, it's a loss.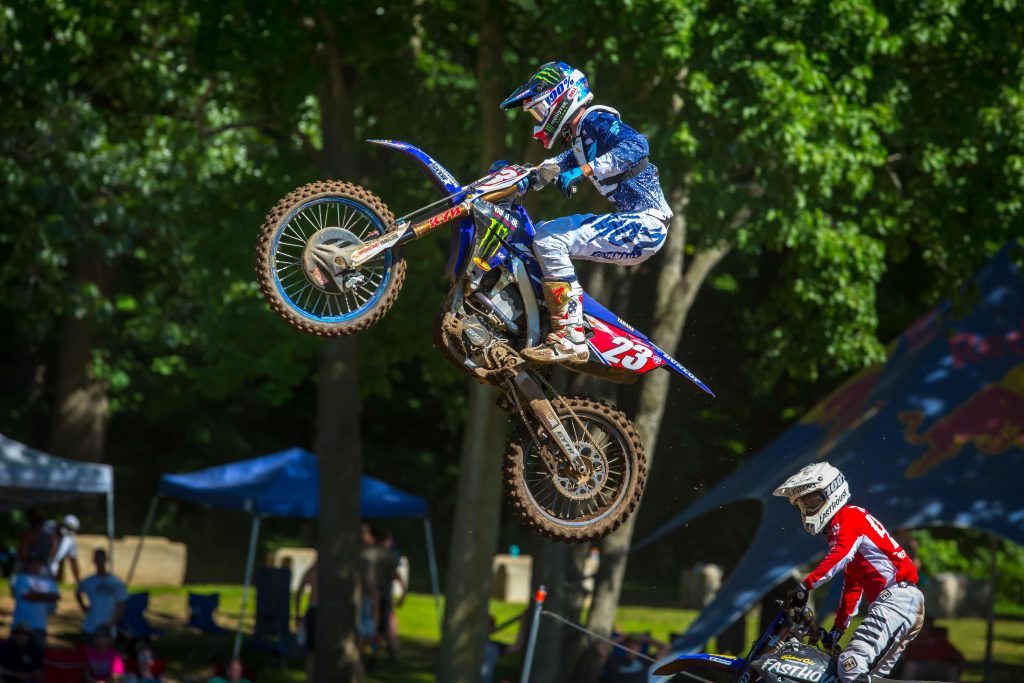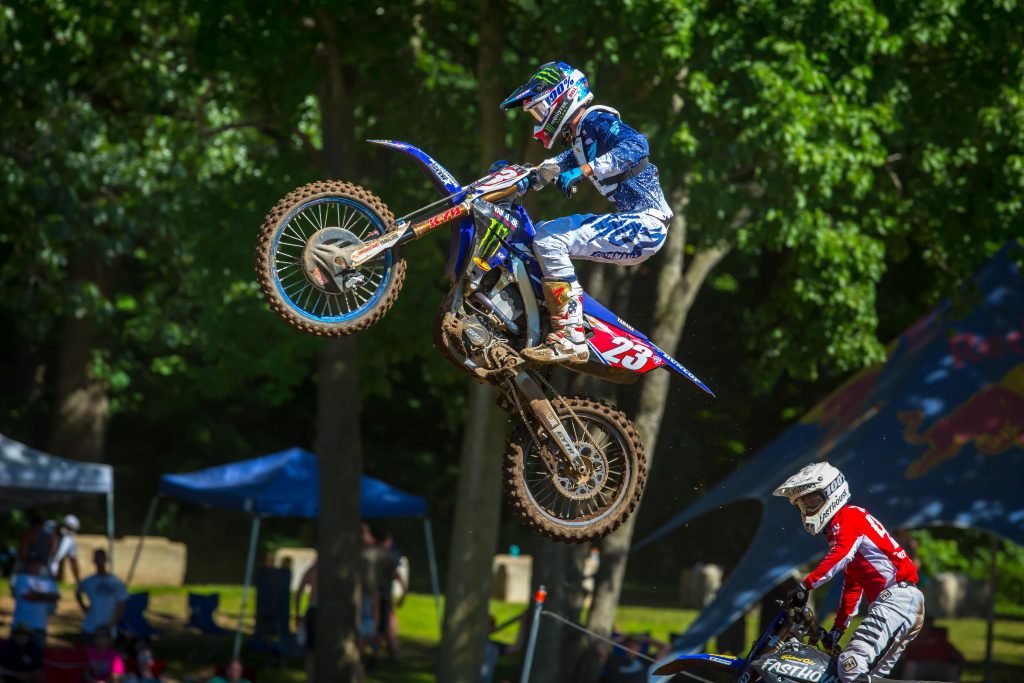 The Star Racing guys have been doing the Cali thing. It's been working for Aaron, Justin and lately for Dylan. When you're in California, you can also test more and improve the bikes because the teams are here. Dylan confirmed his bike the Tuesday before High Point. He couldn't have done that if he was in Florida. He's based in Murrieta all year long. His house is here, he has his routine figured out, his bicycle loops, his running loops. I live 2 miles away also so I can go to the gym with him as well as following him on a bicycle when he runs and be there everyday he rides. That's something I couldn't do if he was in Florida. I have kids and want to be a father too. My kids are my priorities even if lately, it seems like my son is Dylan haha. As of the flying thing, it's ok, you can fly anywhere pretty much direct from 3 or 4 airports in SoCal. Traveling is easier from the East Coast during the MX season, I get that. Being back east for traveling is like driving a Mercedes to go places but a 1993 Toyota Corolla gets you to the same places. It's not as cool and not as comfortable, but you'll get there.
Plessinger had one of those days…his third 1-1 on the season to widen his points gap. What did you see from him?
Aaron needed that 1-1 score after his 9-5-3-7 moto scores in the last 4 motos. He lost points in the last 2 races and needed a rebound. He rode very well in Red Bud, almost perfectly. In some races I wasn't very sure about his fitness but he showed in Red Bud he was strong. He was also aggressive in Moto 1 to pass a few riders early in the race. Forkner looked a bit better and passed him but then, the incident happened. more on that later. I thought Austin looked a bit better in the second half of the first moto. Aaron second moto impressed me. He gapped everyone early but Forkner was on it and putting pressure on him the whole moto. The gap was between 4 and 6 seconds the whole race. It was a big test for Plessinger and he passed it with honors. He never caved and kept going fast and strong. We could see Forkner behind going for it and he really wanted to catch Aaron maybe as revenge from moto 1 but couldn't. Aaron deserved his 1-1 100%, he was the best guy in Red Bud.
AP and Forkner collision there in moto one- what did you think?
I will put the fault on Austin 100% on this one. He was riding a great race. Passed Aaron back in the 10th lap after getting passed in the 2nd. The first move, Austin on Aaron, was aggressive but nothing bad at all. Two turns later, why would you go to this super far and wide outside line when you just passed the leader 10 seconds ago? Aaron took the inside line to pass him back which was a great move. The Yamaha rider never cross rutted or moved over towards Austin, he just followed the rut that was going wide on the exit. At that point, Austin had to see it or sense Aaron was going to go inside. he actually knew Aaron was going inside because he just spent 8 laps behind him. I wouldn't have gone inside if I was Austin but he didn't. At one point at the exit of the turn, Forkner had to see Aaron on the inside. Why did he keep going and try to force the issue between the wall and Aaron's rut. At that point, you have to square Aaron up to try to pass him back right away because you have a better drive for the table top and the straight away following that. Or, you have to give up the lead, realize you made a bad decision going outside, reset and try to pass him back again. He had time, there were 5-6 laps to go in the moto. I thought Austin made a bad decision going to the outside in that turn and made a bad decision wanting to pass him back from the outside…
Are you with me on the Star Yamaha bikes having the best motor in the class?
For the record, I am NOT paid by Star Racing Yamaha. I eat their food and drink their drinks at the races, that's it. But yes, I also believe they have the best engine package of the class. Their bikes are very strong, torquey and powerful. They did their homework the right way that's for sure…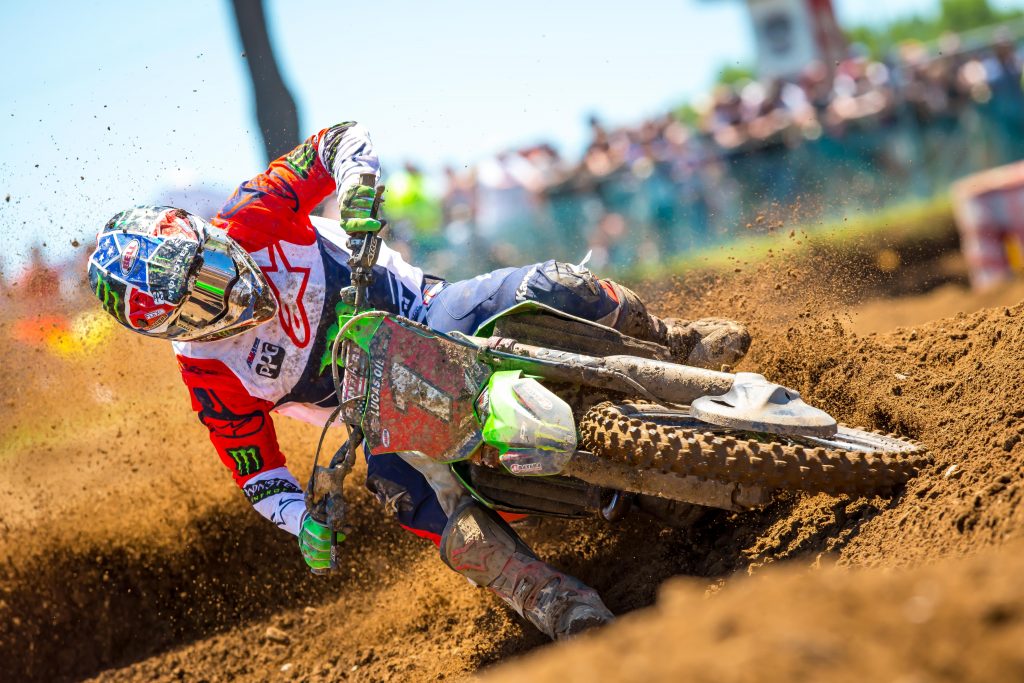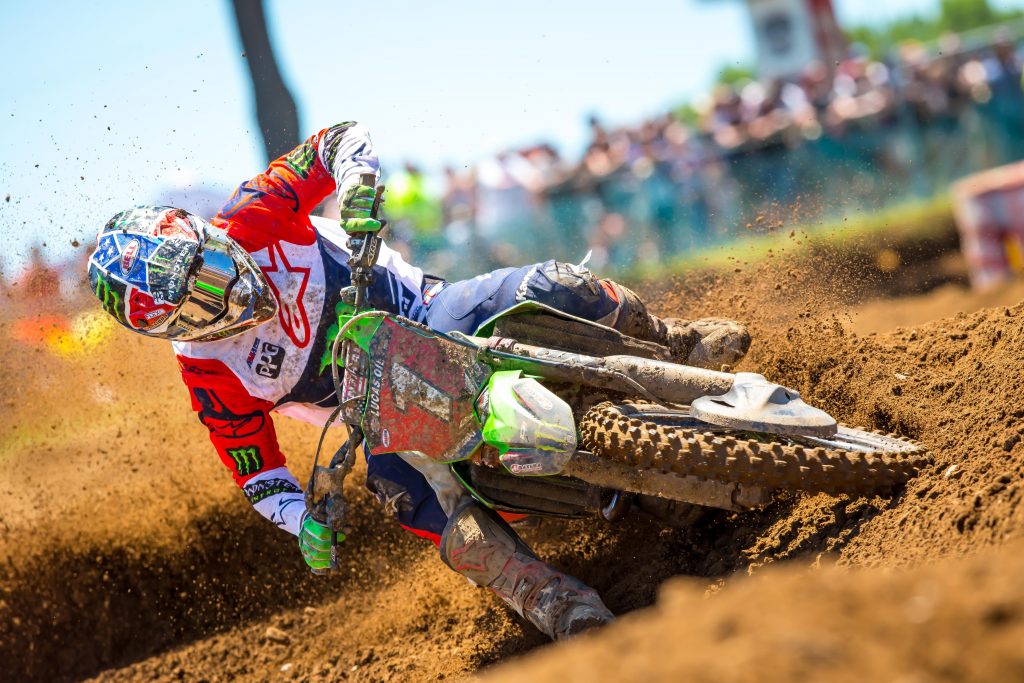 What a day for Eli Tomac…obviously the bike issue wasn't his fault but it seemed right from the bad start in moto two things just didn't go his way. Is this mental or part of the deal of being way back and working through traffic?
I was very impressed with Eli in the first 11 motos of the season. I thought he was fast without trying to ride at 100%, smooth, patient and had good strategy. Then, the 2nd moto in Southwick happened where he crashed twice on his own. In Red Bud in the first moto, I was out there watching. He was charging, he was fast and even crashed at one point. He had to of because Roczen was all the sudden pretty close to him. He looked like the old Eli in Moto 1. Looks like he wanted to win by 45 seconds. Bruh, you score the same amount of points with winning by 5 seconds or by 45. He could've been smoother, safer if he rode at 90%. That being said, he could've won that moto without his mechanical issue. Was it the spark plug or is that only a 2 stroke excuse? As of the second moto, with the super smart (sarcasm alert) rule (that I hate) of the second moto gate pick being based on moto 1, Eli was all the way outside. There are some tracks where you can actually get a decent start from the outside but Red Bud isn't one of them. A few words about this stupid rule of the 2nd moto gate pick based on moto 1 results. When you have a first moto like Eli with engine failure, you get f***ed not once by the engine but twice with the second moto gate pick. If they have two qualifying practices in the morning, it's because they don't want to do only one where you could have a problem and not qualify They do two so you have a chance to qualify and they do a consolation race. Knowing that, why would they punish you with a bike failure in moto 1 by giving you a shitty gate pick in moto 2. Their philosophies/rules/formats for timed practices on one side (I think it should be only 1 free, 1 timed and a LCQ, that's another debate) and 2nd moto gate picks on the other side are as opposite as Donald and Bernie…
Back to Eli, his second moto was back to Eli making us wonder what the hell was going on… In the first moto the riders that were 20th and 22nd on lap 1…finished 2nd and 4th. On paper, with Eli being 18th on lap 1 and being the fastest rider of the series, you would think he would be able to get back somewhere around where Marvin and Barcia ended up on Moto 1. But, no, Eli crashed twice, made a pit stop to fix his front brake but, in other words, blew up! I understand it sucks to blow an engine while you're leading a first moto. It happened to the best of us. I blew up an engine at the 250 GP in Foxhill in 1999 while leading. Grabbed my second/practice bike for moto 2 and won. That stuff happens and we have to overcome the challenge. Eli had a 10-point lead going into moto 2. He knew he will have to come thru the pack with his gate position but he had to be patient, smooth and stay on his wheels. That didn't happen and he lost the points lead. It's not the end of the world for Eli but it's a bummer. There are 5 races to go and it's pretty much a 5 race series now between Marvin and him. The challenge now is that both of those guys can't use a mulligan on a 10-moto format. Gotta score big and stay out of trouble for 10 straight motos… No pressure!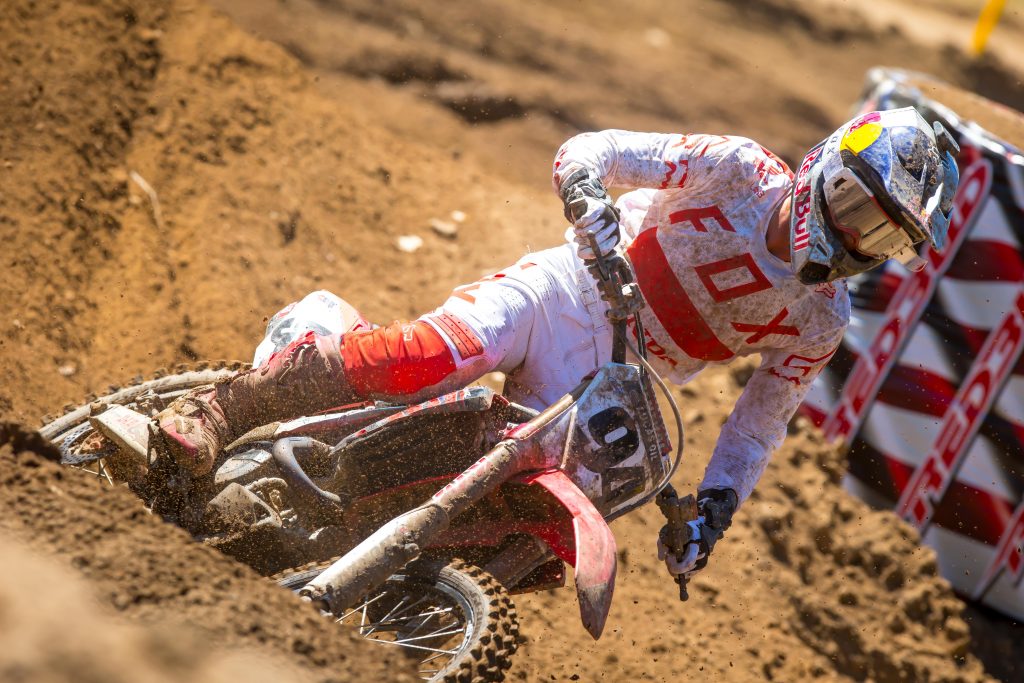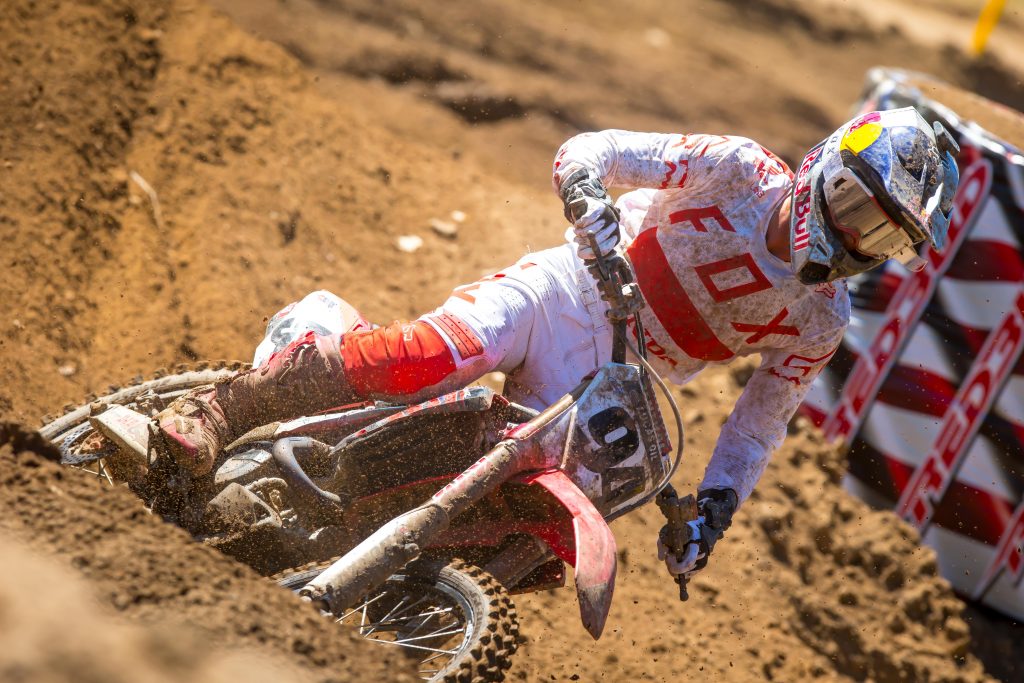 It's good to see Roczen win yeah?
I thought Kenny rode good Saturday. Still not able to charge as he would like I'm sure but he was better than the last few races. He stayed close to Marvin in the second moto for the whole race. Barcia passed him but Justin was going balls out at the limit. Those 3 guys were within 5.5 seconds after 35 minutes of racing. That's pretty close. He got his first moto win of the season in moto 1 but Eli's engine and Marv/JB crashes on the start made his life easier. I was more impressed with his second moto actually. He's getting better and I really hope he'll get both of his arms back to 100% at one point. Maybe it won't happen this season but in the future I hope to see him back to his top form. The 450 class really needs a Ken Roczen at 100% right now!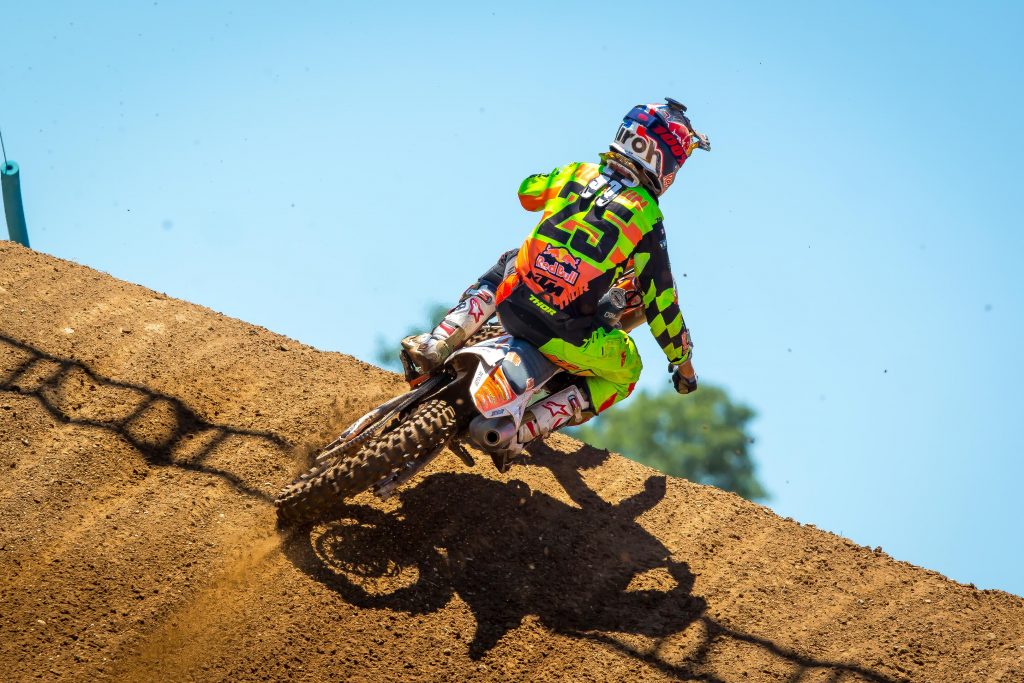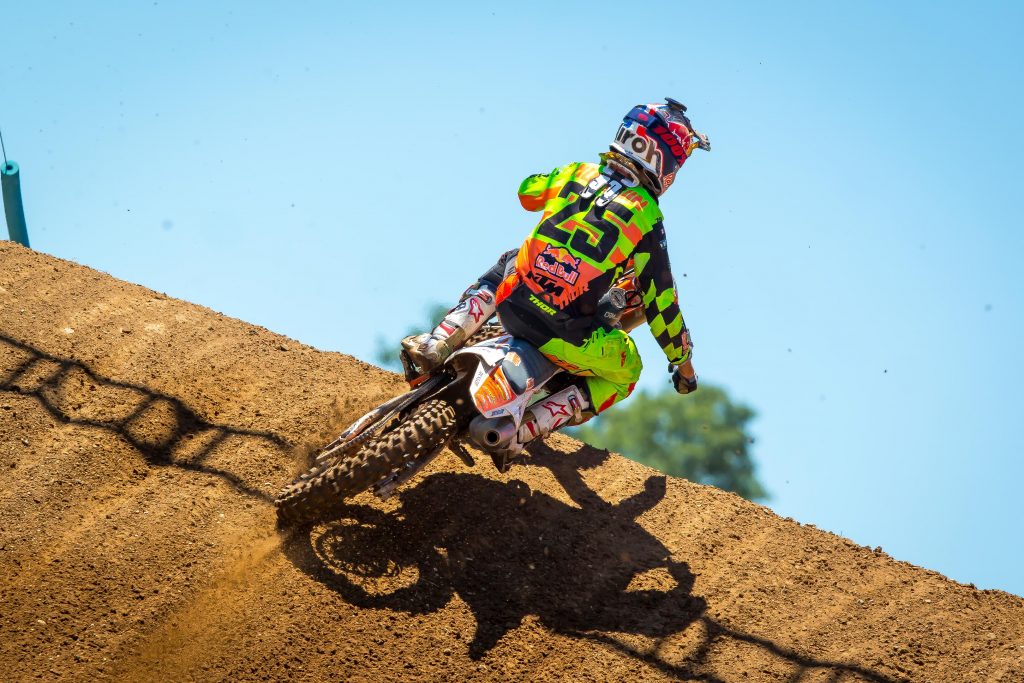 What a ride in that first moto for both Marv and Barcia and that second moto battle with all three was cool there for a few laps. What did you see?
When you crash in the second turn of the moto, getting a 2nd and even a 4th is a great performance. Hats off to those guys grinding for 35 minutes eating dirt. It might be one of the shallowest fields in history right now but they still had to pin it to catch up. I love to see Marvin getting out of his comfort zone and look sketchy at times. It's a great practice for him because he doesn't ride like that enough usually. He didn't worry about line choices in the first moto, he just went for it wherever the bike took him. That's good he shows us he can do that when he needs it. As of Bam-bam, the guy was super sketch in both moto but you can only enjoy and appreciate his efforts in both motos. At the end of the second moto, he really wanted to pass Roczen and it showed. He was all over the place, getting kicked around, swapping out but he never let off of the right grip. As people like to say it these days, he was just sending it. It wasn't pretty at times, it was scary most of the times but we wouldn't like Bam-bam to do it any other way! That was great entertainment…