Washougal has been on the AMA outdoor schedule since I can remember and although the dirt may not be the most choice dirt to race on, the scenery is one of the best on the circuit. Washougal means that you better bring your throttle control game and rushing your corners only will cause your lap times to go up, not down. Most of the manufacturers have shot their new bike brochures at this facility one time or another because the lush green backdrop is something motocross dreams are made of. The roost is also on another level at this race, so it's not uncommon to see riders installing handguards on their bikes and wearing chest protectors. Here are some things that should be mentioned and for you to read. 
Eli Tomac: Oh another Tomac paragraph? Shocking! Eli Tomac's second moto ride is something to be remembered. Go back and read last week's "Daytime Program" and read how much strength it takes to ride like Eli! It takes A LOT OF STRENGTH! He slams into bumps, then uses finesse all in the same straight, it's a very unique style. Eli was jumping down the hills like a mad man and his Kawasaki looks so balanced. He can land on a braking bump and his KX450 doesn't even get out of shape. When you know your bike is working well, you go fast, we all know that, but what about the mental strength it takes to pick up your bike, pull up your pants (literally) and win the freaking race! I also want to bring up the Jeffrey Herlings and Eli Tomac similarities. To me Washougal was the first time Eli really looked like Herlings to me. I recently went back and watched Herlings at a hard pack track and then watched Tomac at Washougal. Both are very similar with how they charge the track and use a lot of muscle to push the bike around. Do yourself a favor and watch for yourself and get back to me. I can't wait for Red Bud and the Motocross Of Nations!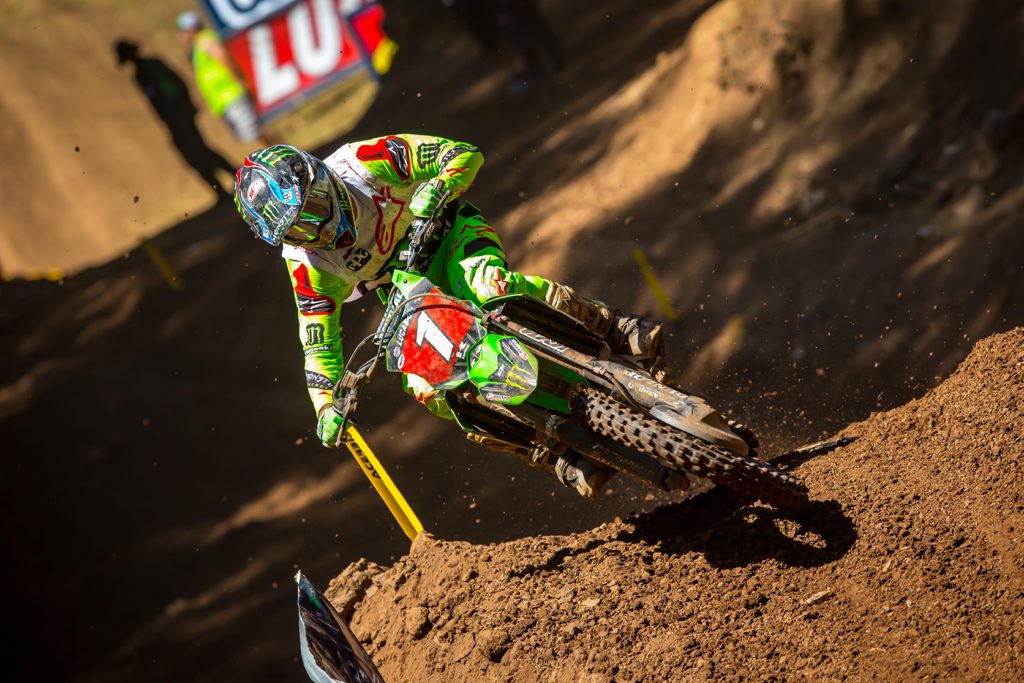 Marvin Musquin: I really thought Marvin would of been better Saturday. His throttle control is the best in the business and his starts have been better on paper than Eli's. Washougal is a tough place to pass so this place would of been tailor made for Marv to get a win. It wasn't to be as it looked like he had some set up issues and didn't look like his comfortable French self out there. Look for Marv to bounce back after the break come Unadilla. 
Kyle Cunningham: Kyle has been a staple in the top ten this summer. It's just him and his dad grinding it out at each and every round. He has been beating factory guys on a consistent basis and doing it on his own dime. Kyle has been around for a long time, but I can appreciate the hard work he continues to put in. Kyle is a quiet kind of dude and to me deserves a shot on a good 450 team. With the help of a factory and maybe some batter machinery he could be a top 5-7 place guy. 
Ryan Surratt: I had to mention Ryan because he wasn't even going race Washougal, but found a bike to ride the last minute and went 24-16 on another dude's bike. I ride with Ryan a lot and know he's been putting in a lot of work and laps to try and impress someone to land a spot. In 2017 the kid goes out and wins motos up in Canada (in MX2) and doesn't get any help down here. I don't understand it! If anyone is looking for a good kid to help out, little Surratt would be a good kid to invest in. He has some natural ability on the bike, he just needs a chance. 
Adam Enticknap: Adam "nobody's bike is as tight as mine" Enticknap didn't have a great day. His 33-22 scores is something I know he's not proud of, but that will not stop Adam from doing what he loves. I respect Adam's hustle and love for the sport even though outdoors may not be his speciality. 
Alex Ray: Poor Alex. He was up in the top 20 the first moto and took a digger. Here's to some better luck in the future A-Ray. Props to Steve for getting his ass to Washougal and giving the kid a chance to race.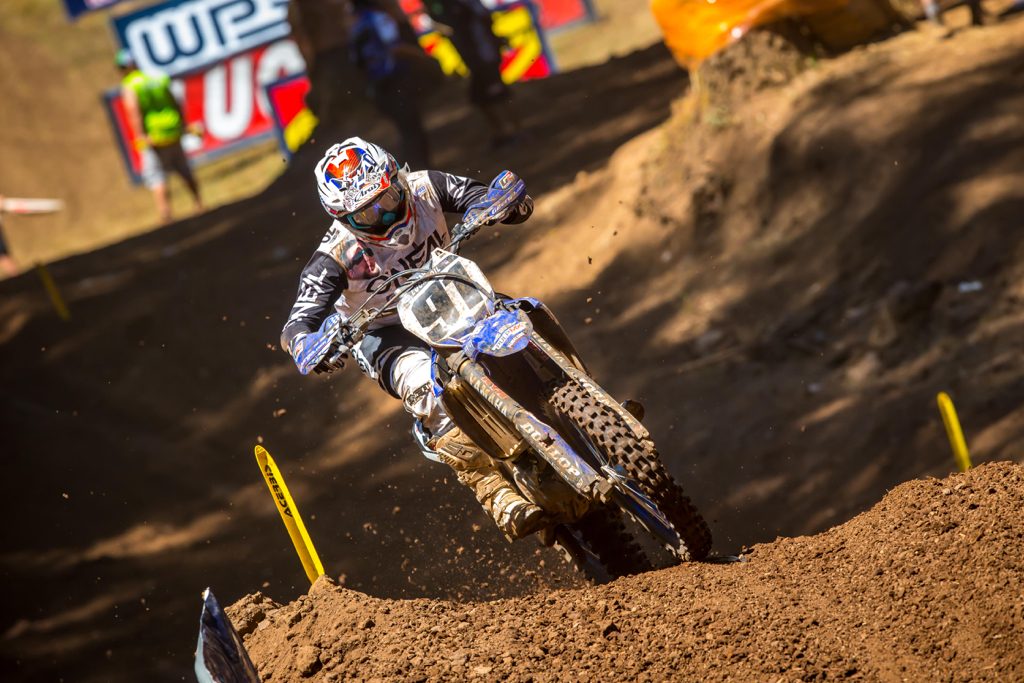 Shane McElrath: Shane is a bad ass! He completely rode away from Plessinger the second moto. Even if Plessinger wouldn't have crashed, there is no way he catches Shane. Shane is one of those strong riders on the bike and has awesome corner speed. Watch Shane roll his corners and how much speed he carries through them. It's almost deceiving because he rolls them so smoothly, especially for a 250 rider. He's a bulldog around most of the track and then goes all Pourcel through the corners. It's a cool mix. Shane is going to be tough to beat next year! Yes, even Adam Cianciarulo is going to have a tough time to beat Shane.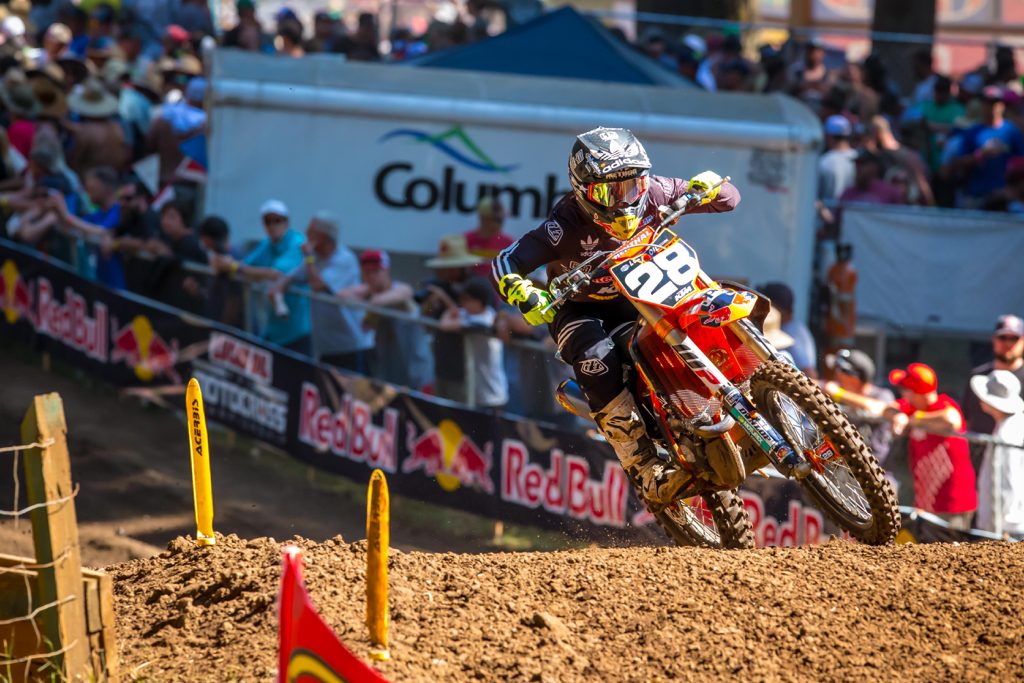 Aaron Plessinger: A 4-3 wins the 250 class! This is the way this class has been all summer long. AP didn't have the best day, but still won, which is crazy to me. All of these kids are going ape shit in the 250 class and AP is over here like, "yeah no problem, I will cruise around and get a 4-3 and still beat you dudes". Cheers to the 2018 250 National Champion! 
Joey Savatgy: I had Heather drive part way home from Colorado just so I could witness Joey win the first moto! I was so stoked to see Joey win because I am a fan of the way the dude rides a bike. Joey has perfect form on a bike, but finds himself on the ground a lot, which is super weird to me. Winning the first moto was probably a huge relief for him and his team, but another bad start in the second moto prevented an overall for Joey. However, he worked his way up impressively and still scored a second overall. Savatgy is usually pretty good at Unadilla so look for him to be near the front. Oh and for the record I am one of the guys who think Savatgy will be better on a 450.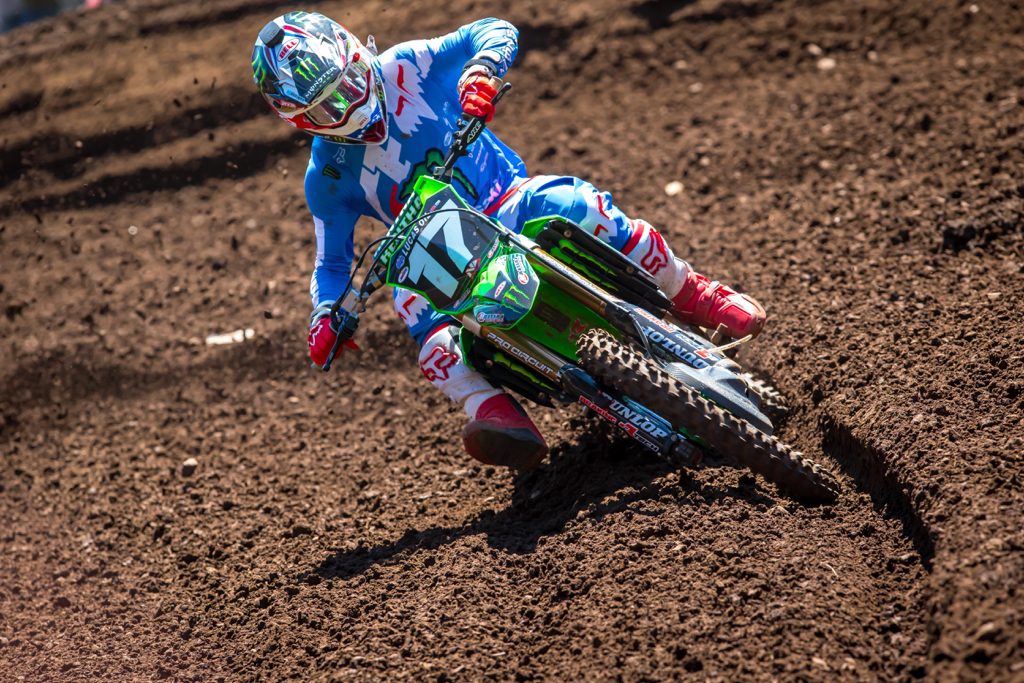 Jordan Smith: Wheel tapping is life! Holy shit that was sick, Jordan! It wasn't faster, but it sure did look sick. If you don't know what I am talking about watch the first moto and look for a dude doing a Travis Pastrana through the whoops! A 3-13 for Jordan is proof that anyone in the top 15 can podium a moto, on any given day. 
Chase Sexton: The only other guy who has technique and form as good as Savatgy is Chase. Chase's technique is built for the smooth style of the 450 class, but he is slowly starting to push it more and more every round. Once he finds that edge with his awesome technique he is going to be a tough rider to beat in this class. Until then, sit back and relax and watch how technical this kid is. Oh and stay away from girls Chase! Stay away!