Photos by Rich Sheppard
2018 Lucas Oil Pro Motocross Series Wrap Up
The Stand Outs (Good And Bad)
The Lucas Oil Pro Motocross Championships concluded Saturday at Ironman so I thought it would be fitting to put together some of my thoughts on a few riders from the 2018 series. I am sure it's not the same for the riders, but as for the fans go, I am sure it feels just like yesterday we were at Hangtown for the first round. The off-season is a sad time for us fans as we only have The Motocross Of Nations and Monster Cup to really sink our teeth into for the rest of this year. For one last final "Daytime Program" hoorah, I compiled a few things that I thought would be worth reading to maybe get you through this sad week you might be experiencing. See you guys next year!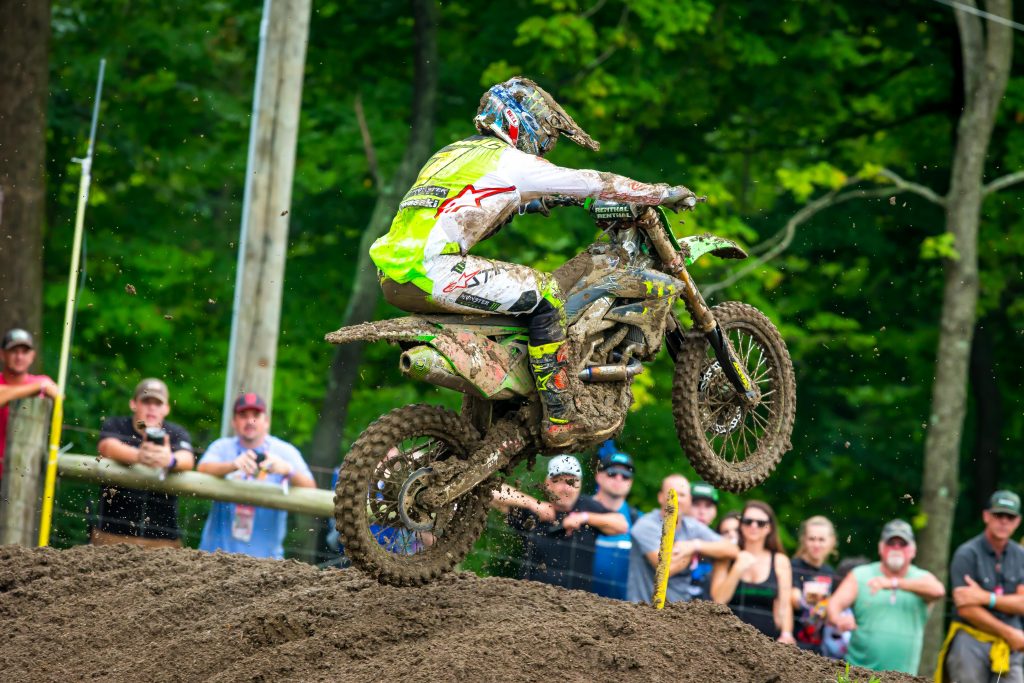 Eli Tomac: The fastest rider in America right now! Yes, Eli has some brainfarts at times, but he was exceptional this year defending his outdoor title. The only reason Marvin was even close was because his Kawasaki took a crap at Red Bud. If it wasn't for that mechanical it would of been a snore fest of a season. Watching Eli ride impresses the hell out of me because he is so strong on the bike. It's like he rides through bumps at times and then decides to use finesse on another lap. Seriously, there is a lot of Herlings inside of Tomac. The Motocross Of Nations is going to be a great race to witness the two fastest riders going head to head! Congrats to Eli on having a solid year and lets hope his new 2019 Kawasaki KX450 has the bugs worked out before the start of the Supercross season, so we can see some great racing. Tyler Bowers we are counting on you to weed through all the BS settings so Eli has a good bike!
Aaron Plessinger: Another example of a home life that has improved is your new 2018 250 National Motocross Champion! Aaron had the dream 2018 season! Having a kid, winning two championships and scoring a factory 450 ride with Yamaha must be a great feeling. Going 1-1 at Ironman is just icing on the cake to an already glorious year. Aaron will be good on a 450, like top 5 good, because his whoop speed is going to be off the charts. He also will be able to get better starts due to a larger CC displacement and he doesn't strike me as a guy who will be intimidated by the other riders in the class.
Ken Roczen: This has to be the feel good story of the series right? Kenny comes back from a gnarly injury and is up in the mix and wins motos. Roczen's technique/style (to me) has improved since his injury and it looks like he is finding ways to use less energy than other riders. Kenny also has softer suspension settings than other riders in the paddock and it proves that you don't need stiff ass settings to hit outdoor bumps. You will see a couple different things from Roczen and Team Honda next year and I feel like those changes will propel Kenny back to the top of the box.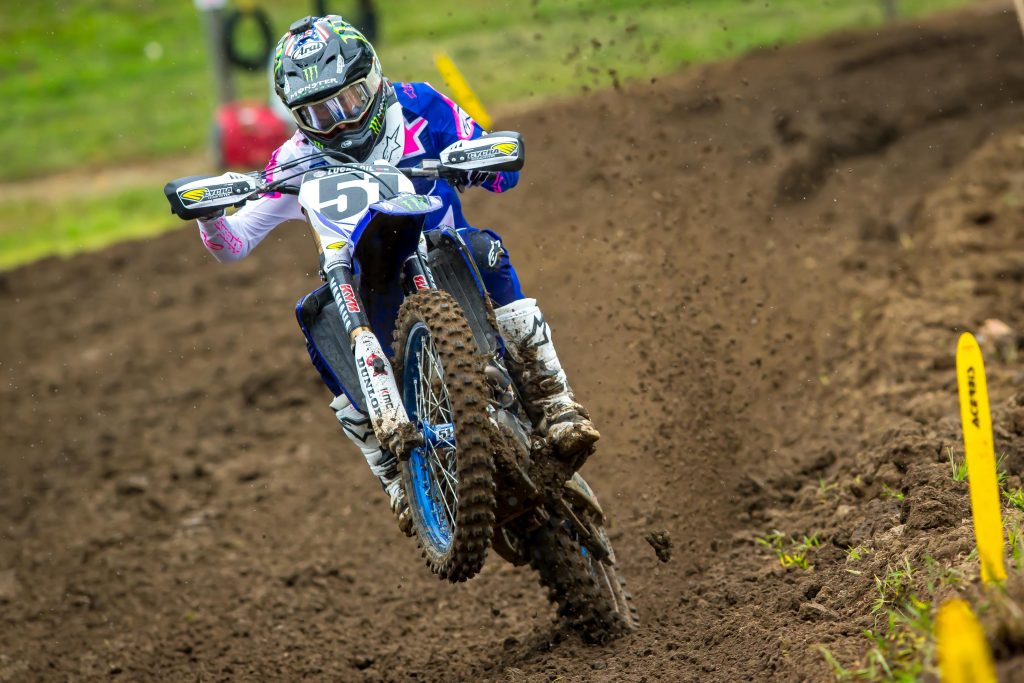 Justin Barcia: Team Yamaha is a happy group right now. Barcia going 1-1 at Ironman, AP going 1-1 and they're wining shootouts with their 2019 YZ450F! I know I keep saying it, but another example of a home life (AKA, good woman) being good is this dude right here. He even mentioned it in a Pulp MX Post-Race Podcast! Boom! I don't understand how Justin's style works on a big bike, but it does and it garnered him 4th place overall in the standings. He was only one point away from finishing third in the series and I would imagine that he missed out on a bonus, but when you sign a two year deal maybe you don't care about a third place bonus?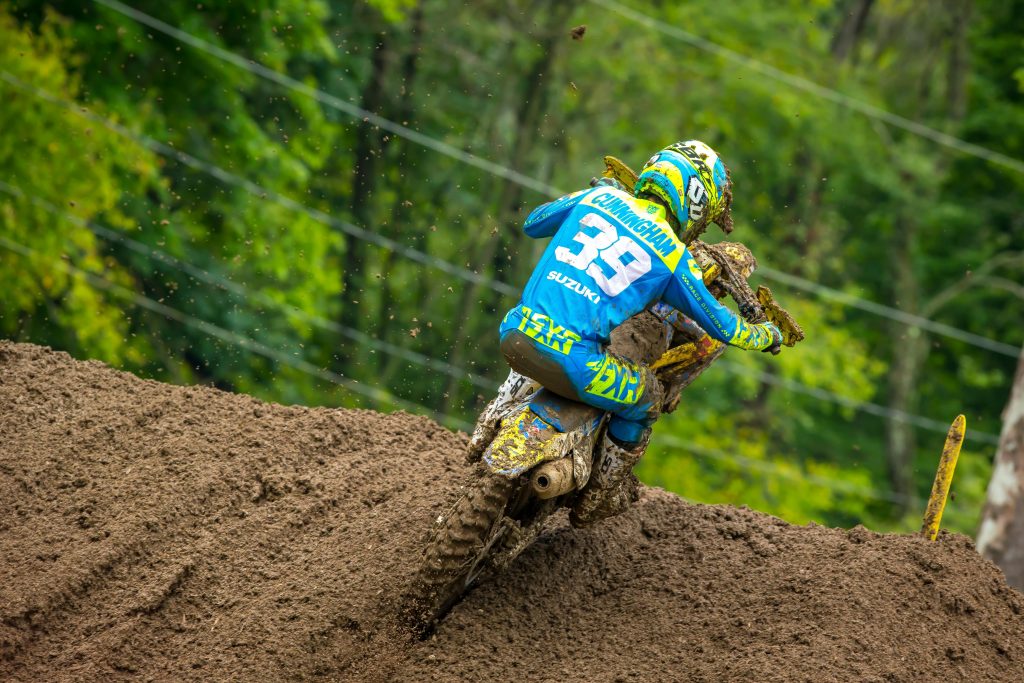 Kyle Cunningham: This is the most surprising story of the 2018 outdoor season! Kyle and his dad traveled the country together and got 10th place in the series! Kyle stuck it out all year and earned some great finishes along the way. He beat some factory riders and showed he is capable of running up front even when the class was stacked early in the year. What is sad about our sport is guys like Kyle should get a factory ride, but instead he will probably settle for some type of support deal that will not get him on the best equipment. Congrats to Kyle and his dad for sticking out the whole outdoor season when some riders choose not to come out when the sun comes out. Supercross only contracts are for vampires.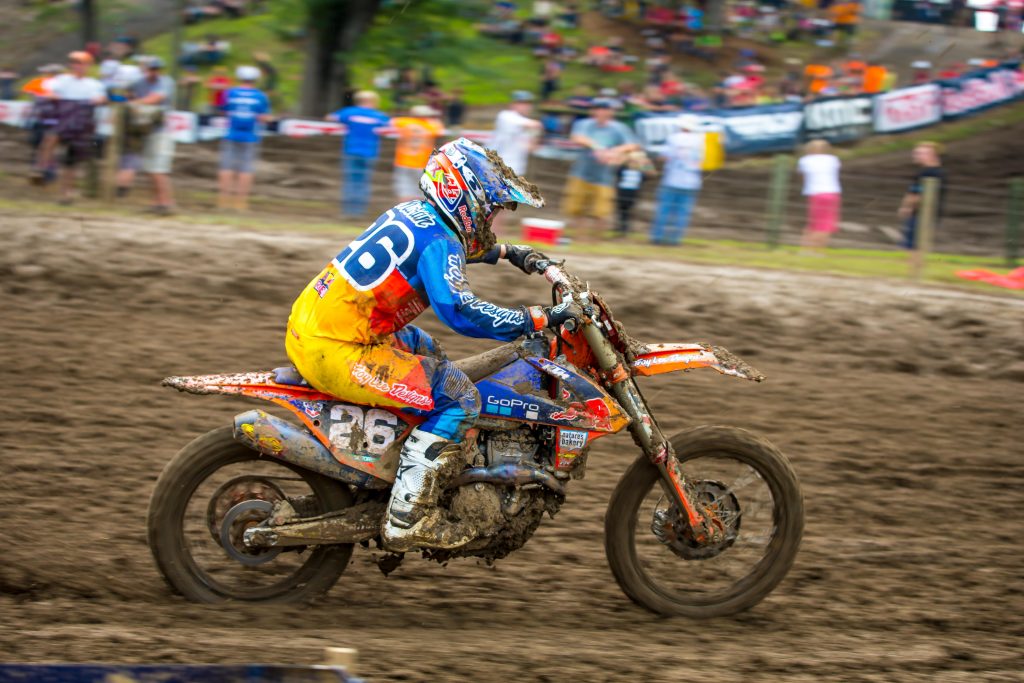 Alex Martin: Damn it A-Mart! Close yet so far! Alex lost steam just after the halfway point and couldn't pull it together to challenge AP. I think some of this has to do with bike set up and Alex not being comfortable on the KTM outdoors this year. If you watch some of his crashes it looks like the bike just kind of does what it wants. With Alex going to JGR next year I really hope for his sake that the bike is good enough! I know Hill won a SX race on one, but past that it hasn't shown to be a great machine for any rider…Yet…
Justin Cooper: Flash back to Loretta Lynn's 2017 and I was standing by the fence line watching Cooper race the Open Pro Sport class. I looked over at Heather and said "this kid is going win professional races next year". You can just see a quiet confidence in his riding ability and his corner speed was something else! Cooper had a few bad races, but for a rookie getting third in the series and winning motos, I would say he will be on the podium next year in Supercross. The YZ250F is the fastest bike in the class and with the confidence this kid has got from the 2018 season, I would say he could be a dark horse to win a regional 250 SX title come 2019.
Joey Savatgy: The most disappointing guy of the 250 class had to of been Savatgy. I had your back all year Joey! I even said you'll bounce back and win some of these, I complimented your technique/style, and I even made a $20.00 bet with my buddy that you would win Budds! What happened? Was it an illness that we didn't know about? Was it the bike? Is he burned out? We will never know! Let's just hope that he does well on a 450 come 2019 and that his mistakes on the bike aren't as large as they were in 250 Supercross.