That's it. The 2019 National series is now on ice with Eli Tomac going back to back and Aaron Plessinger putting a bow on a dream season of competition. It's not often you see such a dominating and more impressive in the 250 class, consistent, performance like that of the #23 Star Racing Yamaha this year. Well, unless you are Zach Osborne from last year who had been on an unbelievable tear of dominance since vanquishing Joey Savatgy's confidence and results in easily one of the most unforgettable passes in Supercross history. This first paragraph has completely organically piqued my interest and brought me to a tangent point where I have literally, this moment decided to abandon my prior topic and delve right into this Ménage à trois and how their 250 class careers can be used as a gauge and scope into their 450 career prospects. Am I insane? I mean I guess this could be considered a bit hasty or nonsensical considering we are days out from the end of this MX series but really, do you want to see another run down of what happened the last 12 rounds? I really don't feel like writing a series synopsis, it doesn't interest me… what does interest me is conjecture on these 3 as they simultaneously prepare to battle not only the each other but the elite names the sport has to offer in the coming year.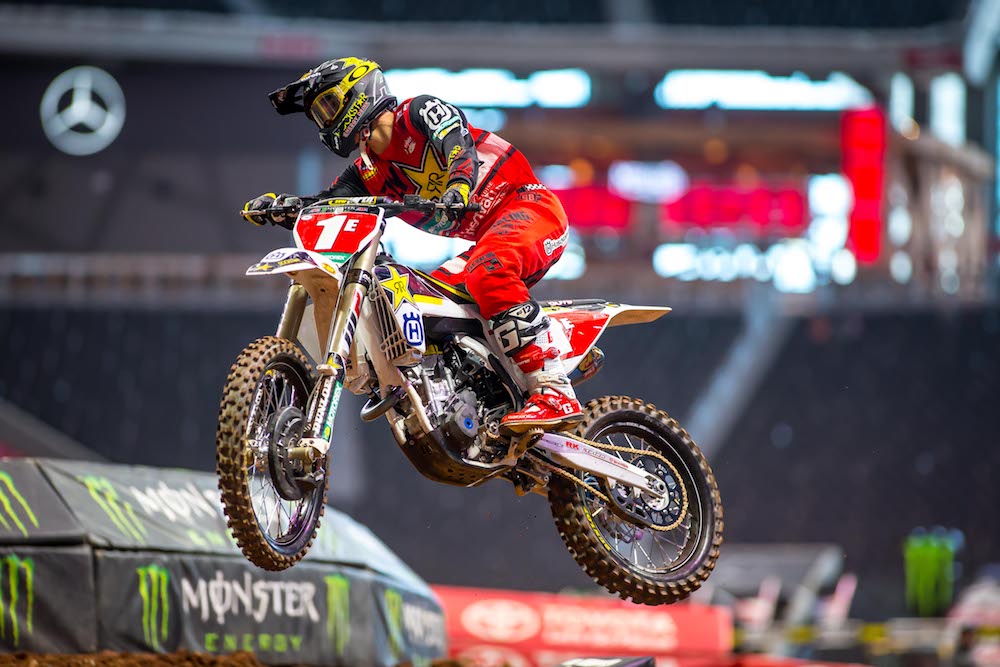 One of the most glaring paradigms in this prospective situation is the recent-ish history between Joey Savatgy and Zach Osborne. There's no pussy-footing around it, Zach destroyed Joey in the last corner of Vegas 2 years ago. It was for the title and the glory, no regrets. We all should be so lucky as to work our asses off over the course of a series, have it come down to the last round, get a terrible start, dig deep and have a shot with a corner to go. If you have a problem with what Zach did, you either get a check from Savatgy, are related to him or just have a losers mentality. NOT sorry.
To have that sense of victory ripped from you at the last moment has got to be a plausible case of PTSD and Savatgy's inconsistency since that race could be looked at as evidence of that. I really couldn't come up with any type of calculation that would make more sense. Bad luck, I guess? But you know what Savatgy's mentor, RC has always said, "you make your own luck".
Since that infamous Vegas pass, Osborne had been on a streak of success that seemed dream-like. He went on to win last years outdoor series as well as backing up his Regional 250 SX title, despite some blatantly missile-like take out attempts by the firefly, Austin Forkner. The Pro Circuit outfit as a whole wouldn't piss on Zach Osborne if he were about to spontaneously combust. That pass left THAT much of a lasting impression. In the second Moto at Thunder Valley, with Joey Savatgy's MX campaign off to a shockingly lackluster start (including a Moto-one mechanical DNF), Joey swept from an outside gate somewhere left of Jupiter, and impacted Zach Osborne's elbow, bumping his shoulder ball right out of socket. This ultimately marked the end of Zach's 250 career and as we later came to understand, Joey's was for all intents and purposes over as well, albeit Joey had to suffer through the rest of the pride-swallowing series with bewilderment and that garbage taste in his mouth. Just HOW BAD did Joey want to wash the last year of 250 stank off of his conscience? If you haven't been online today, we are 3 days removed from the end of the 2018 racing calendar and Joey is already testing with Factory Kawasaki on the 450. The last year on the 250 was like a tramp-stamp, one that had Joey on the horn with Kawi, begging them to fire up the tramp-stamp tattoo removal (the 450) to put that crap as far in the rear view mirror as quick as possible.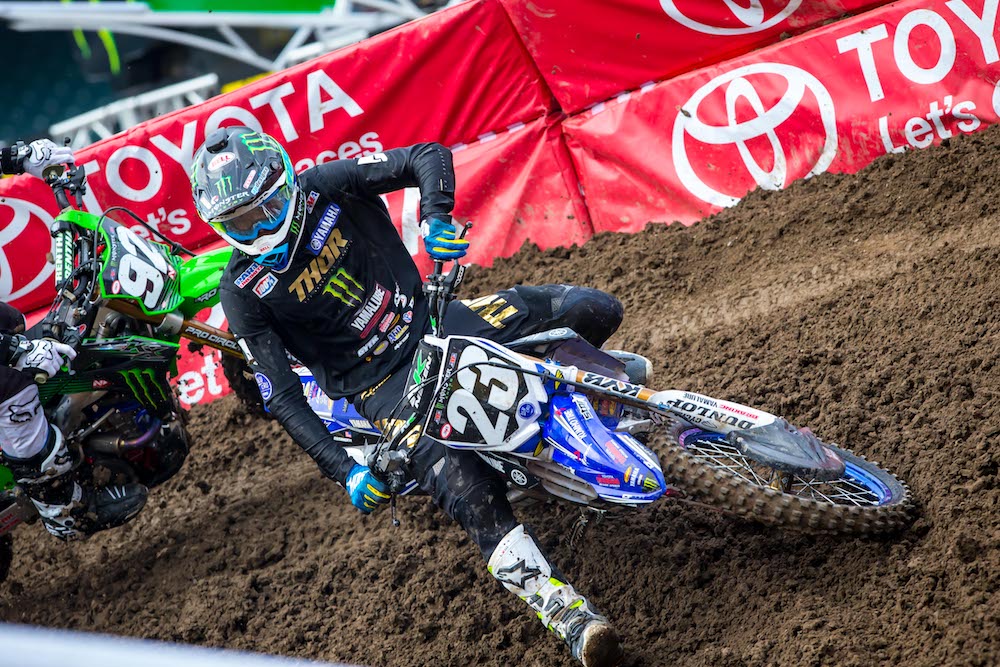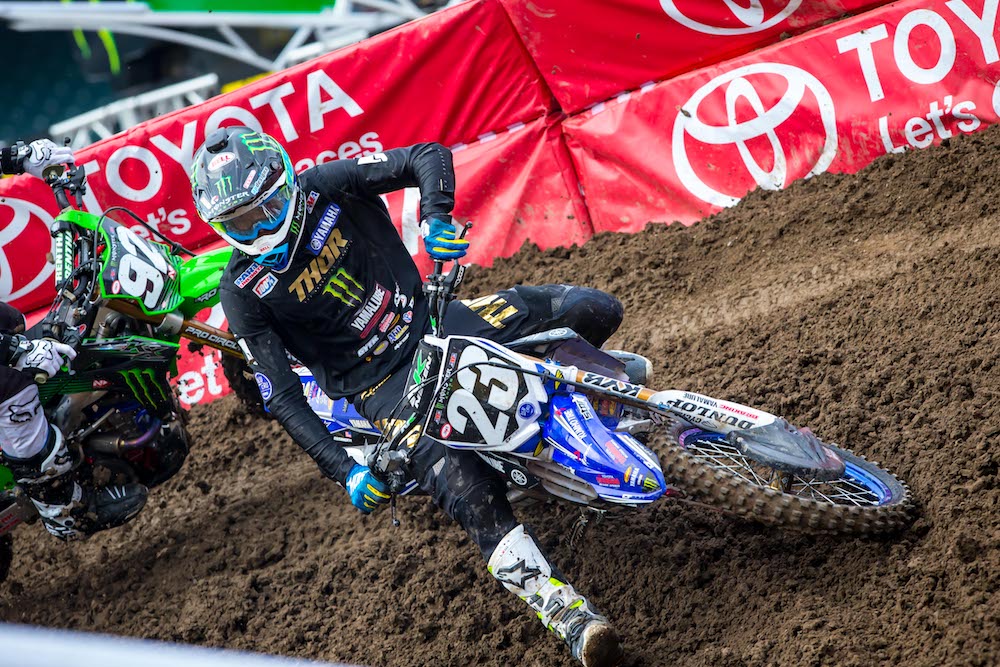 I really hope Joey can forget the last year and forge a new path on the 450. It won't be easy and one thing I know for sure, he had better switch up some programmatic shit quick because what he has been doing, has clearly not worked. To just hope a CC-switch and fresh perspective is all that's needed to start fresh and have success, could be the end of him. Make the difficult choices now, so Kawasaki isn't left making a difficult choice at the conclusion of this 450 deal.
Zach and Aaron on the other hand are playing with house money as they embark on their 450 debuts. Aaron has the long legs, carefree (elHombre-esque) personality, without the isolatingly silly on-track actions, that are going to be big positives in the 450 class. Zach's drive, perspective and experience are the assets that I see bringing him success even as a rookie 450 racer. There aren't many guys who can enter the 450 class and be considered a veteran but Zach is for sure on that list. And not so much because of the amount of years he raced 250's but because of his experience in Europe, as a father, tasting plenty of failure and finally closing the deals and cashing in on success. There is no better way to enter the 450 class than with that perspective and experience. I'm not saying he won't deal with his fair share of struggles and setbacks but more certainly than I can say about most, they will never sap his confidence or poise and that is something you can't say about many in this sport.