Somebody pinch me, with nine-rounds now in the books, we still have yet to have a race weekend void of interesting action. The Atlanta track had everything you could ask for in terms of elements, it had the over/under bridge, a sand section (like them or not), bowl turns, challenging (but not big) whoops… honestly, about the only thing the track wasn't exploiting was a quad and a gator pit like the one Stew blew everyones minds with at Daytona in 2011. I was there for that and my mind is still fractured from that sight. The track wasn't quite as "Georgia Red" as usual and it honestly rutted up more than a typical Georgia track but in the end, those ruts are what made this track a better racing track.
When the track builders install a track requiring less technical proficiency these modern 4 strokes will cover up a riders short-comings and really keep the lap times close together. But in the case this weekend in Atlanta, as that kind of mundane track layout starts to break down and rut up, the riders shed a bit of the invincibility created by the 4 stroke and their own confidence (or lack thereof) steps to the fore-front, creating separation and great racing. The things these riders can do on a rutted track just astounds me. Maintaining pace and focus as the rhythm and tripe faces reach 5″+ deep rut selections scares the crap outta me. That is a chance that I could never come to terms with and what makes these guys gnarly.
Coming into the ATL the talk was all about the 250 East and West coming together for the showdown. I feared that all that hype was gonna be just another example of Murphys Law proving itself out. Anytime something is hyped up, even as it rightfully should be, it seems only normal that it falters and instead of going boom, it goes bust. Not in this case! Austin Forkner has been an eye opening for fans and I gotta believe even himself thus far in 2019. As erratic and blazingly fast as he looked in 2018, he somehow shed every inch of erraticism in the main events for 2019 and has looked, dare I say it, like a veteran! It's been really impressive to watch. Rarely do you see such a race craft leap in maturation as we have seen from Austin from last year to now. They talk a good game, which Austin has but he has also backed it up lap after lap. Respect. The true test of that maturation process though was this weekend where he would find his biggest battle as teammate Adam Cianciarulo ventured East with his own troop of contenders.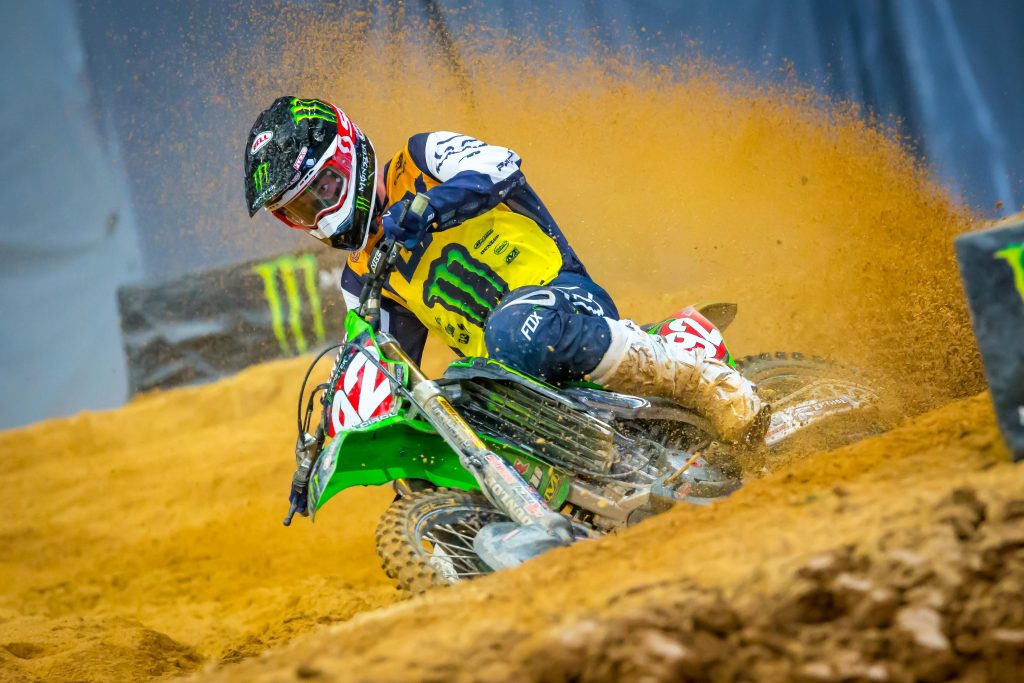 Adam Cianciarulo appears to have figured something out through the last few rounds of his West series. I gotta think a lot of that is due to Nick Wey being in his ear. Round one saw him with some intensity and urgency issues that I feel he created in the moment. These issues would make Nick Wey develop a tick with his experience and foresight. Nick Wey, in my opinion has always been the "dude maintain" brand ambassador. He exists on an even plane without getting too high or too low and it's legitimate, not forced or faked. That perspective is gold in a sport where confidence is a moving target. With that voice in his ear and Adam's talent on a bike, he would really need bonehead out or be the victim of someone else's bonehead move for this to not align and start to move in a fluid manner. That AC speed we have all been witness to on random nights, is looking to become the rule instead of the exception. It's awesome to see the growth.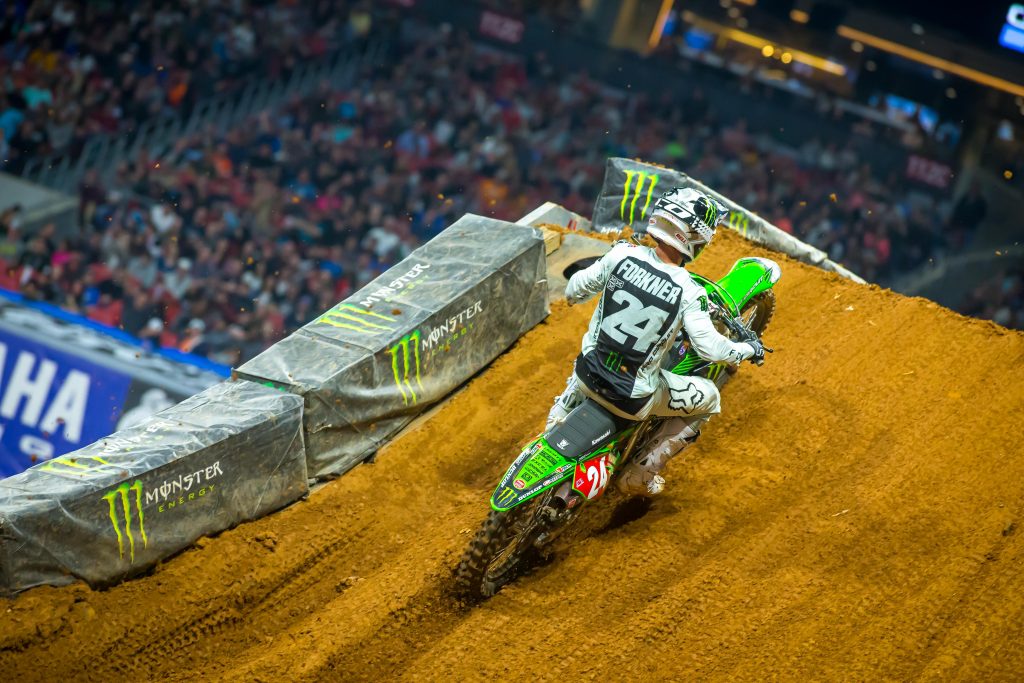 I'll be totally honest, I didn't think AC had Forkner's speed prior to Atlanta. When I think of AC speed, it's incredible but ironically, even though Adam has had sketchier moments in 2019 than Austin, I feel like Austin would be the one who would much more willingly step over the edge on a Showdown night and let himself get a little more loose. All for a win and bragging rights. I was impressed on a multitude of levels with how that battle played out. Firstly, Austin realizing he didn't have "race finishing confidence" to ramp it up to Adam's level and press the issue. He actually did what he had said his game plan was, to beat the East guys and not get into a pissing contest with the coast that didn't matter. For a guy as young as Austin to say that is elementary, for him to actually follow through and display it is exceptional and tells me a lot about where this kids race craft is headed. In the moment you could tell Austin was still working out whether he was ok with finishing 3rd or not but with 100% certainty I can tell you, the more days that go any and he looks back on how it played out, it makes more sense to him and his perspective in future races will draw from this more often than not. It's actual maturity and a learning moment that in hindsight catalyzes in his head.
Adam's speed really surprised me. In the early laps when the 24 hole shot, I just hoped Adam could keep within 4 seconds of Austin, a few laps in the gap wasn't changing and I knew we had a race on our hands. As Adam reeled him in, I was very surprised and as he made his move with just a touch of contact, I could see Adam's confidence was real and he had no reservations about how this night was gonna end up.
If I had to settle on what surprised me more out of these two stories… I honestly don't know if I could pick between Austin's maturation and Adam's outright speed/confidence. I'm glad I don't have to pick because both of those stories are only going to extend and make the next Showdown even grander.