We had Cody Webb on the Pulp MX Show this week to explain why he mutually agreed to part ways with KTM North America and move to the French motorcycle company Sherco. Cody explained that he wanted more freedom to do other projects (besides racing) and this got my brain working… Being a full time professional journeyman racer in this day and age requires more work by the rider, especially the privateer in any form of racing, to keep and obtain sponsorship. You have to set yourself apart from all of the other racers that are putting in laps and training just like you! Don't be a cookie cutter racer! Being a journeyman racer means you have to have the ability to attract more outside sponsors for yourself, as well as create more dollars to possibly have the chance to "make" money, and not just be the guy that is re-purposing his winnings/sponsorship money to pay for your dirt bike habit.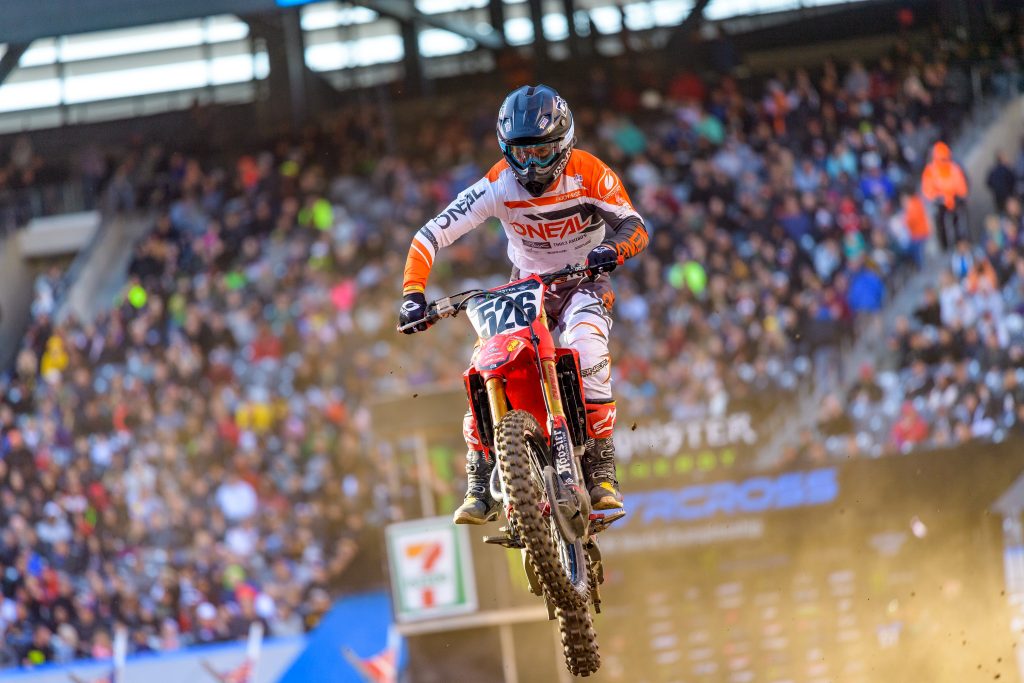 Gone are the days where you can go win a series or a big local race and expect a manufacturer or aftermarket company to chase you around with a contract. Unless you have been pounding the pavement with your parents/friends in the motorhome at a very young age, you can almost guarantee that help will be very scarce. You need to have "The Quan". Rod Tidwell tried to explain this to Jerry Maguire when he was looking for that big dollar contract in the NFL (Jerry Maguire, it's a good movie, so for you young kids, look it up). In today's economy, you will have to give manufacturers/companies more than just one reason why they should invest their money into you. The manufacturer or company is in the business to sell product/make money and that means it's up to the journeyman racer to be marketable beyond race results to do such a thing.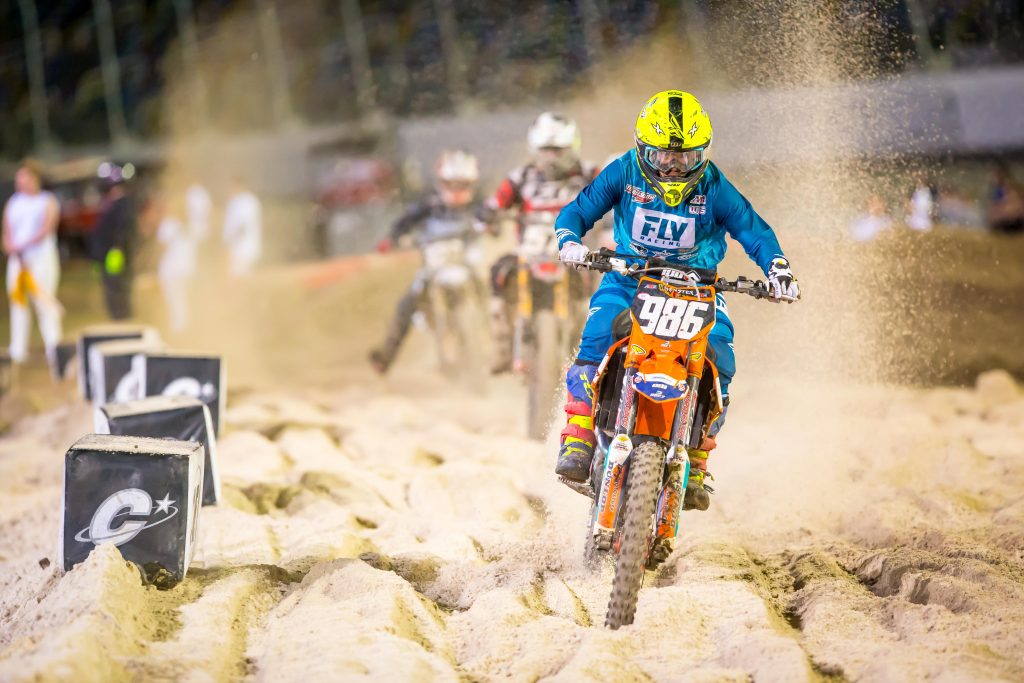 There is more to being a successful racer than just winning. Look, let's face it, we are not all born to haul ass and win a ton of titles like James Stewart, Ryan Dungey or Ryan Villopoto, but that doesn't mean professional journeyman racers can't move the needle on selling product, they just have to put more effort into it. Most journeyman professional racers at some point in time will have to get another job when it comes time to hang up the boots. For example, Gary Sutherlin is one of my good buddies and has won an AMA National Hare N Hound as well as a WORCS championship, several races, was named to the ISDE and he is currently buying his dirt bikes! Why? Simply put, motorcycle sales are not what they used to be, most companies racing budgets have been cut back and quite frankly Gary hasn't marketed himself enough for companies to invest more of their money into his program. Is it Gary's fault? No. Is it the companies fault? No. It's the way of our industry and how the job force is these days! Do more with less! How many times have you heard that around your work? It's not different in the motorcycle industry. This puts a strain on those companies and their ability to give journeyman racers product to go do their jobs. The rider reps within those companies need more reasons (than just results) to show their bosses why they are spending "X" with said journeyman racer. 
When it comes to the modern day consumer, they're simply not buying aftermarket products as much as they were 10 years ago. The modern day consumer (or weekend warrior type rider) isn't blind to the fact that just because a professional journeyman racer is winning his local series and using a certain brand/product means that it's the right purchase for them. The journeyman racer that is winning has to be personable, speak decent, have a social media following, have engagement with those followers, showcase/speak about the product in possibly a non "racing" perspective (average guy), and then possibly explain why he or she is choosing to run the brand or product. We as potential consumers all want to feel like a part of something! Hell, I want to feel like I am a part of something! Bring us in with your engagement, let us get to know who you are, tell us why you're using a certain product, don't be so robotic, and speak from the heart. People can read through bullshit! I am able to decipher real quick who is full of shit and who isn't, when I read some of these social media captions by some journeyman racers (that aren't factory). You don't have to have 100K followers on social media to sell product. You have to be engaging to the potential consumers (AKA, followers) you do have and speak from the heart. That sells product! "But Keefer I am a racer, not a salesman"! Well, sorry to say guys, if you're an off-road/moto racer in today's age, you're a potential salesman as well!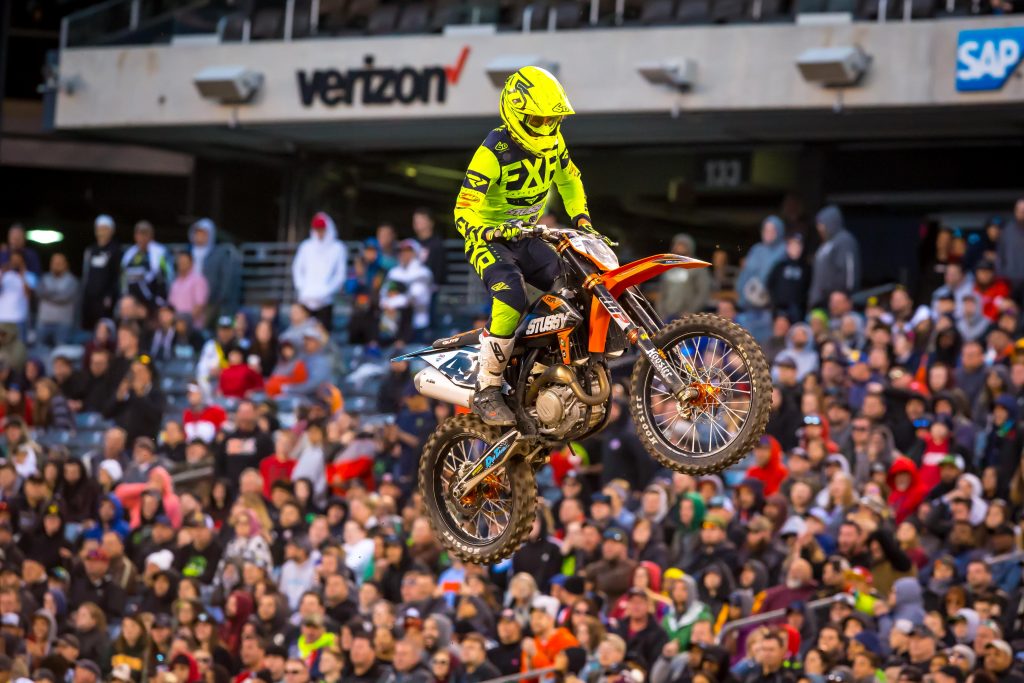 When I was at Dirt Rider Magazine I didn't believe in the old fashion way of how the magazine sold their advertisement space. I thought it was complete bullshit and fake. I lost sleep over it because I wasn't raised to take before I give, but I also knew I had to feed my family and make money. When I went to create Keefer Inc. Testing I knew I had to get the advertisers that I believed in and try to make sure that I got the point across that I would use these companies regardless if I was in the mx media or not. I also have turned down advertising dollars because I didn't believe in a certain product. Today's journeyman racer needs to be conscious of the products they choose as well. This ensured that I could speak freely about what I was pushing and gave me a more organic speaking platform that wasn't filled with fluffy bullshit. The new age journeyman racer has to be more like this and not only haul ass to win races, but let people in on who they really are, as well as why they use the products. Don't hold up a bottle of oil and a say "I like this oil and so should you"! Lame! If I see a good person, that works hard, is personable, is trying to push a product that they believe in, in a more conversational/natural way, I am getting that product based on the person and they way they presented it to me almost 99% of the time. 
This is basically what Cody Webb is doing now with Sherco. He gets to be more of himself, gets to create more content to engage potential consumers, show more of himself, as well as showcase his sponsors by winning races. He has "The Quan". I don't know much about Sherco dirt bikes, but I know being around Cody made me want to go try and test one for you all, so I line up two bikes to be shipped and evaluated! That right there is a direct correlation of Cody being more accessible/available off of the dirt bike.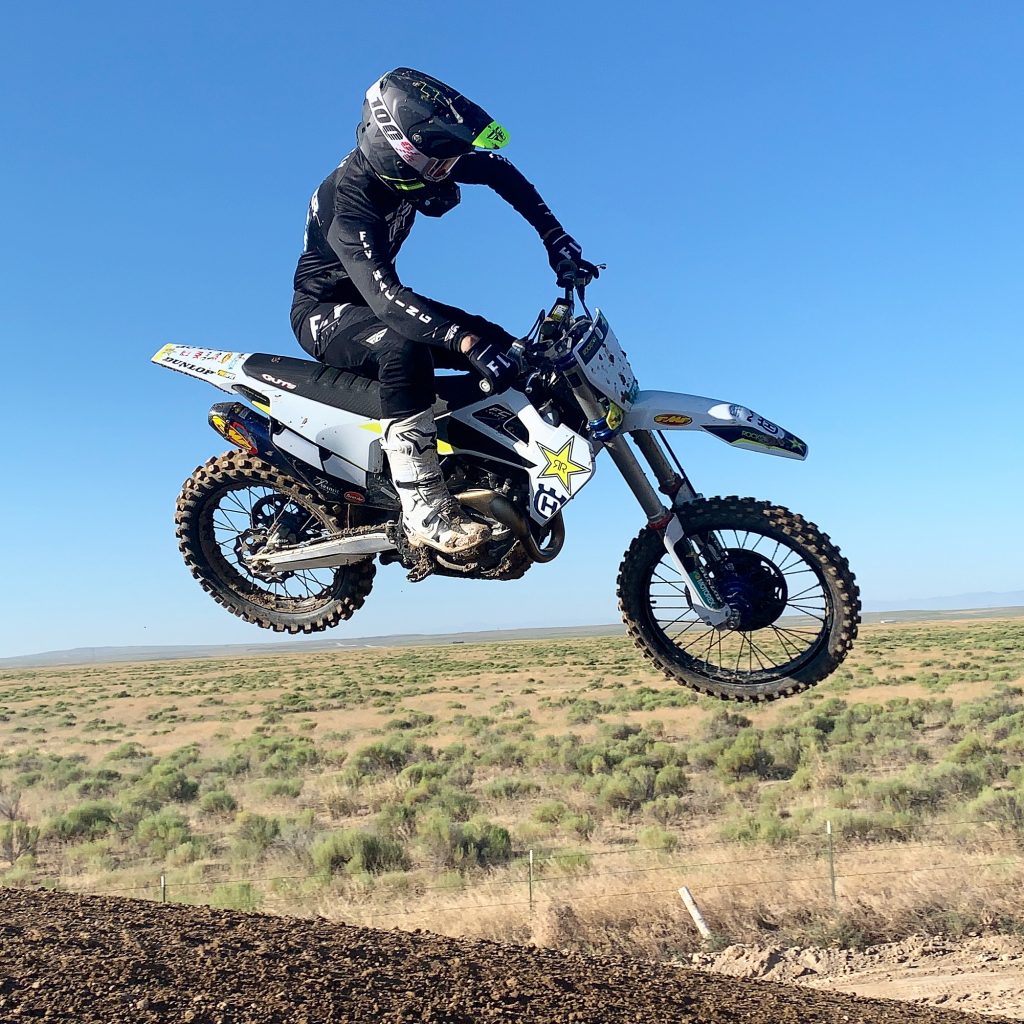 If you're a struggling privateer, spending your own money to go race, I understand what you're going through. I was/am there as well! Just to let you know if you're doing it right, you will feel like you have 16 jobs going on at once and you will barely have enough time in the day to get all of it done. Day in and day out! Welcome to real life! Don't just be a typical dirt bike cookie cutter racer/recluse and go to the track, do your laps, spin out on your bicycle, drink your protein smoothies, drop your Instagram post, and then show up to the races and expect someone to help you, even if you're doing well! Give consumers a reason to follow/like your posts. Give the consumers reason to watch your vlog! Give the consumer a reason to come up and say hi to you at the track! Give the companies that have money to spend a reason to spend their money on you! Give them ways to market you! Give them something, instead of asking something of them! Force them to walk into their Monday meetings and say "we need to sponsor/hire the kid who maybe isn't winning, but shows potential and completely is easy to work with as well as "gets it" off of the bike! Yeah, let's get that rider!
"Help me, help you! Help me, help you"! -Jerry Maguire