We've got ourselves a series!
A little bit of contact between rivals Cooper Webb and Ken Roczen, an always fluctuating Eli Tomac has again found the top step of the podium, seemingly out of thin air. Justin Barcia has begun to find his legs again despite a blown engine and trip to the LCQ in Oakland. Jason Anderson is still hovering around 5th in points, well in striking position at this point in the series and reigning Champion Cooper Webb is slowly, quietly, not surprisingly beginning to surge.
If I'm gonna be honest, I'm a little worried for the Ken Roczen resurgence at this point. He's got a crazy good hole shot record of 4 out of 5 (even better if you tally in the Triple Crown) and when you consider that 6yrs in to his 450 career, Eli Tomac is VERY used to working his way through the pack; it just feels like Eli is coming online pretty early in the series compared to normal. With Eli's experience of ascending the SX wins list and failing to secure a title along the way, he is tallying up a ton of experience and without question he IS learning from past mistakes. I think the real battle as we move toward San Diego is going to be Cooper Webb vs Eli.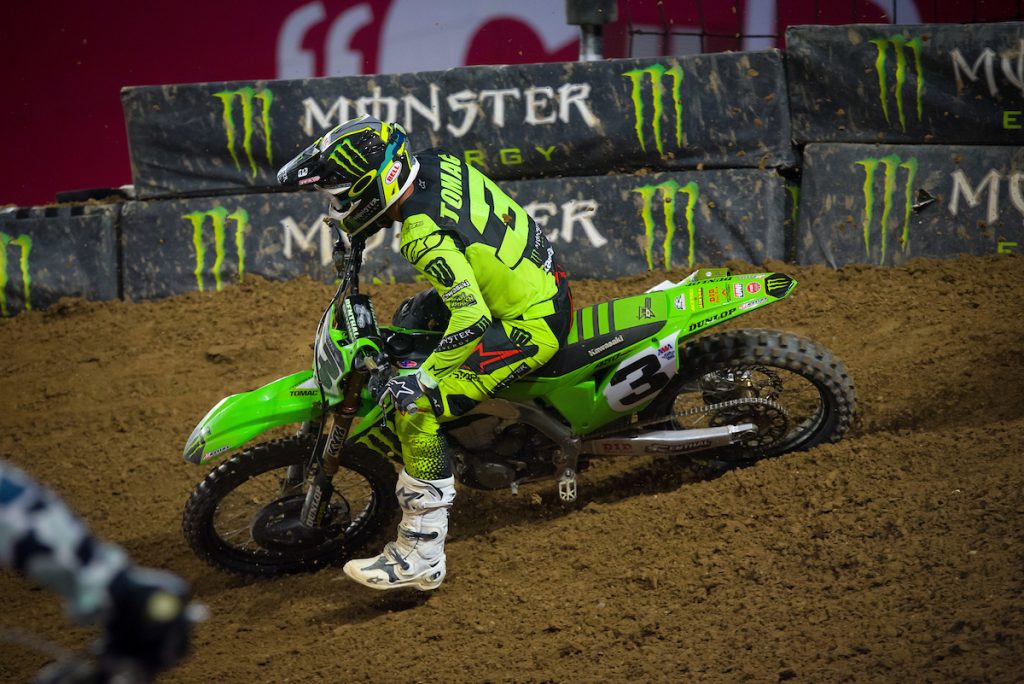 Last year when Eli and Cooper would find themselves around each other on the track, the physicality was oddly nonexistent. It was like neither of them realized the other was capable of seizing the title so they weren't going to concern themselves with turning things physical when the opportunity arose. I was really perplexed by this. Judging from past occurrences though, I guess there is some validity their somber attitude toward one another. Cooper was coming off 2 utterly forgettable Yamaha 450 years and Cooper was of course paying attention to Eli's inability to seize control of a series for the duration; SO, perhaps neither of them believed the other to truly be capable of cashing in this chips for real.
In the end Cooper did and despite Eli not having done so yet, something tells me that with Cooper's attitude, ferocity and refusal to let go of that #1 plate; he will leave nothing to chance when it comes to Eli.
Jason Anderson is the X-factor here. He's a past champion, still hanging on in the points battle and most of all, ALWAYS capable of contact when the opportunity arises. He's not afraid to ruffle feathers and oddly, I think Jason's biggest enemy when it comes to the title is himself. He's made it more than clear that he just loves racing dirt bikes and not the other things that come with being a winner and champion. Could these Champion-duties have worn on him enough to keep him happier on the second step of the end of season points? It sounds insane but El Hombre has always been a tough cookie to figure out. As the series rolls on, I absolutely expect Jason to win at some point and honestly, as sneaky as he is; earning a second title would not be the most surprising thing to happen in 2020 SX.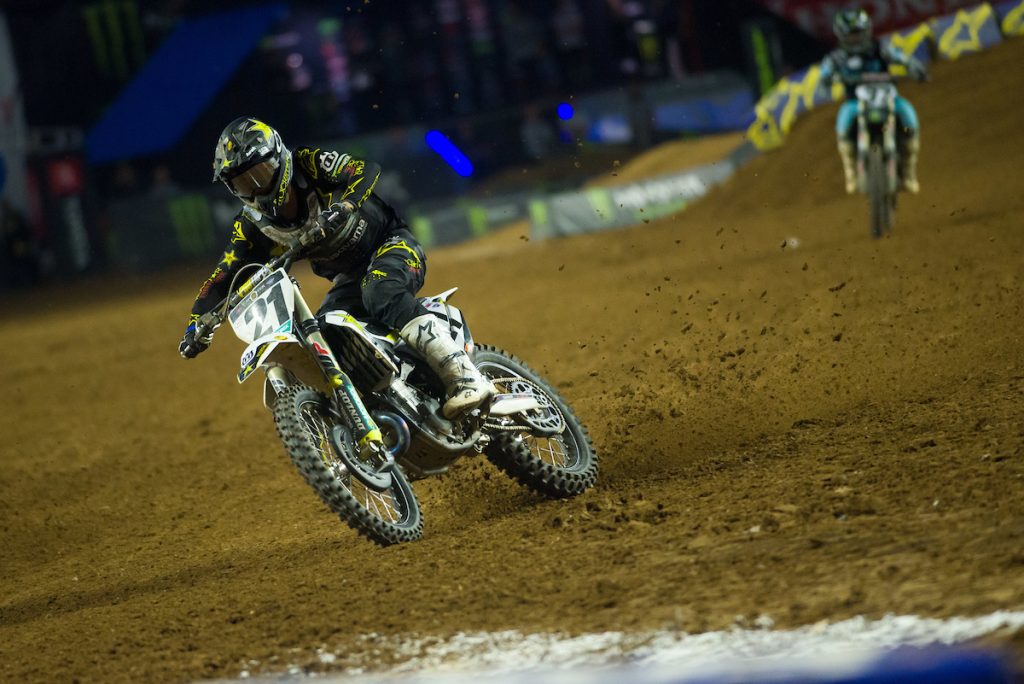 Adam Cianciarulo has yet to match his 450 2020 debut of 2nd place but I see nothing wrong with that. The kid is learning so much and the most important thing this year is for him to just keep putting in solid rides and showing up for the next weekend. He's been lights out in qualifying each week but we're all well aware that anything can happen when the gate drops in the main and with the field as strong as it is this year; those crazy things are not just a possibility but they have become the rule.
As we head to San Diego, my main hope is honestly that the track continues on the trend of what we've seen in the 5 rounds visited so far. More technically-centric tracks which force the riders to slow their overall speed and utilize better race craft. The 450 is already too much of a racing cheat-sheet in Supercross so slowing them down is a great solution (since the AMA isn't going to force it with mechanical limitations, I guess we rely on the promoter to do it with the track designs)….
On to Saaaan Deeeaaagooo!