Last week we had the chance to ride the new Rockstar Edition, but this week it was all about the new 2020.5 KTM 450 SX-F Factory Edition. The mid year KTM model has an updated ECU setting (for each map setting) that really helps wake this machine up on low rpm situations. The current year model has more of a lethargic roll on feel than the new FE, as well as a heavier chassis feel on the track. The updated Factory Edition feels lighter around the track (side to side movement) with less engine braking and to me that is directly felt when trying to dive in and out of corners hard. KTM and Husqvarna usually like to differentiate themselves with certain settings, but for the mid year model they share the exact same suspension and ECU settings. Just know that the subframe/airbox as well as the swingarm are proprietary to each brand so each bike DOES feel slightly different on the track.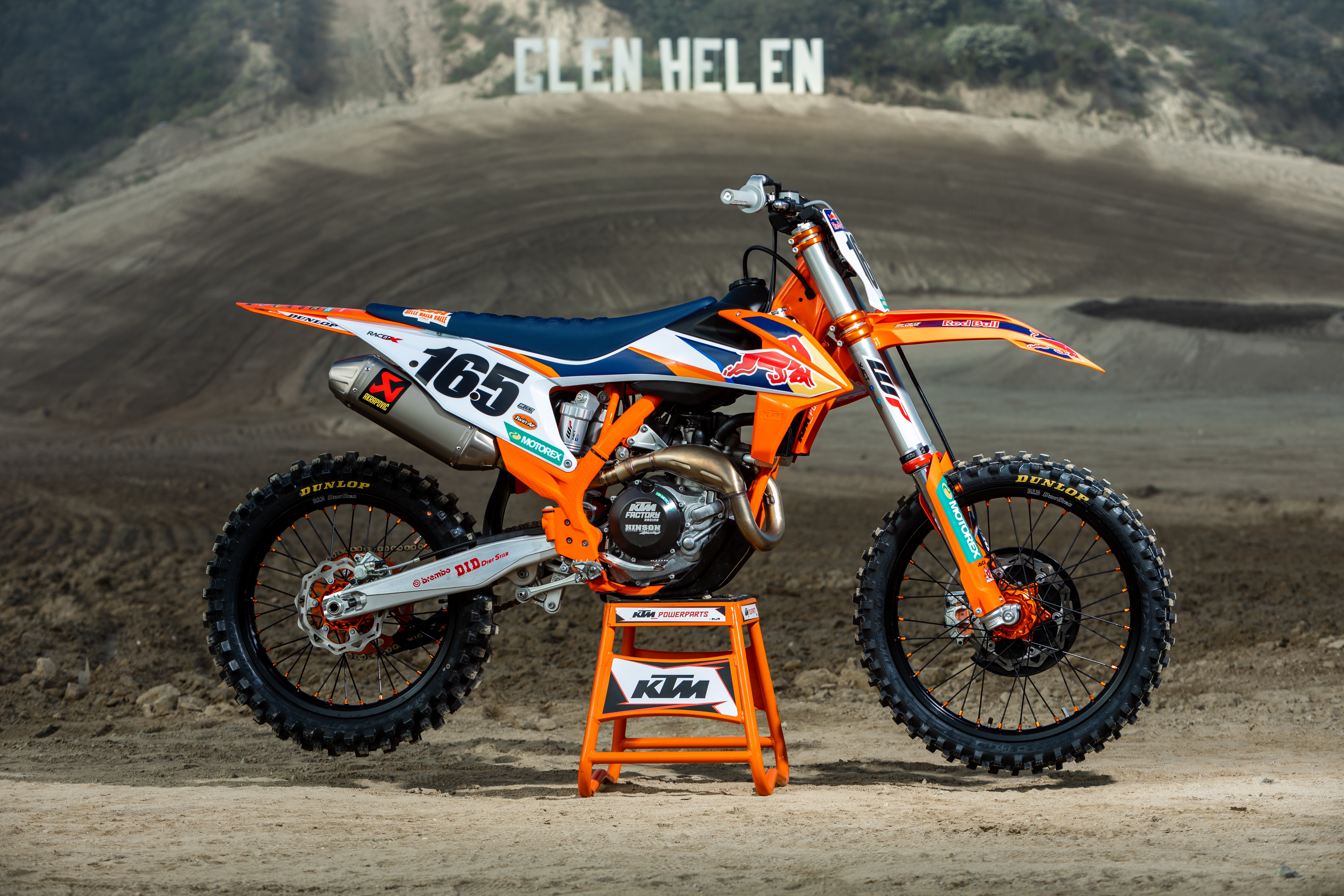 WP and KTM went with a stiffer suspension setting with the new Factory Edition and focused their efforts on more initial plushness with the AER's fork stroke. The updated AER fork has a new mid-valve damping system, new air piston, new hand adjuster on the bottom of the fork for rebound adjustment, and a new elastomer endstop that replaces the hydrostop in order to reduce weight. There is also a new low friction rear linkage seal that provides freer movement of the swingarm in order to help with plushness on acceleration chop. What did all of these changes with the suspension mean on the track? The overall balance of the bike rides higher up in the stroke, but gives the rider more control, unlike the standard 2020 KTM 450SX-F. The standard KTM 450SX-F rides lower in the stroke and that can upset the chassis when pushing hard into corners, but with the new Factory Edition, there is more control and less movement on de-cel. Less movement means less pitching and more front end traction on lean angle, which means the chassis gets less upset when hard on/off throttle. I always had a problem with past AER forks having minimal front tire feel, while on throttle, when leaning, but the updated fork has better traction when I am trying to roll my corners under throttle. This is especially felt when there is no berm to bank off of. Yes, I could use a better front tire, but that is another argument for another day. I ended up with an fork air pressure setting of 11.1 bar to help the front end hold up in the stroke more when pushing hard down the famous Glen Helen hills. Unlike last year, the updated Factory Edition AER fork doesn't get as harsh in the mid-stroke when raising the air pressure, so don't be scared to try some more air on this new age WP AER fork, if you're 180 pounds or more.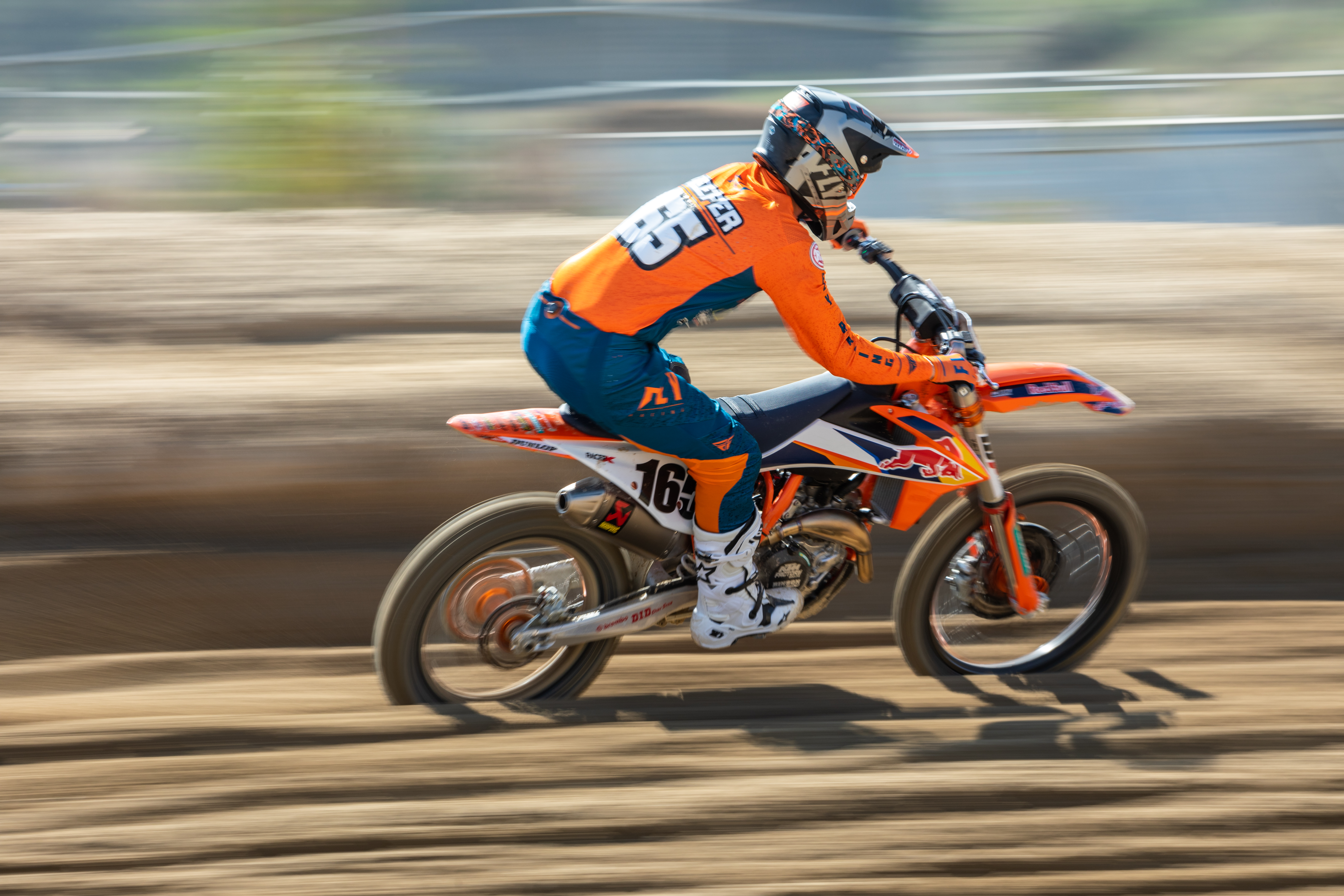 Unlike the Husqvarna I could really feel the updated low friction SKF seals inside the linkage on the KTM. Maybe it was the different swingarm, but the KTM's rear end felt like it had more connectivity out of corners and I could feel a small amount of added plushness on square edge compared to the older non SKF seals. The shock does have a kick to it on de-cel so thinking that it was too low in the stroke, I went in on the high speed compression a quarter turn and this helped balance the KTM out going into corners. Once that adjustment was made, I was able to drive harder into corners without upsetting the rear of the bike as much. Sticking with a 105mm sag reading is something you should try to follow if at all possible. Going to a higher sag measurement only hurts the AER fork's plushness and will give you less rear wheel traction out of corners.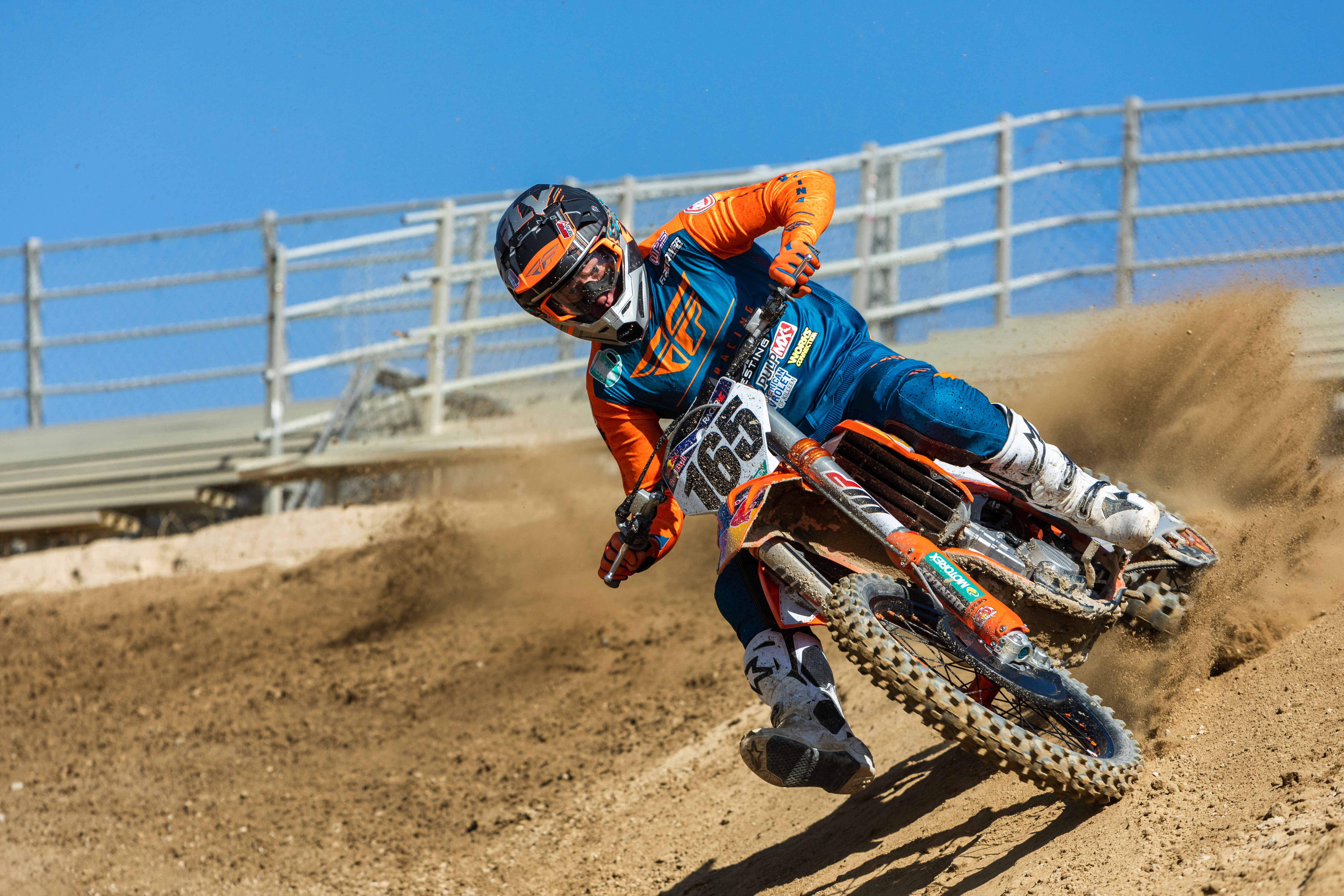 The Factory Edition is one of those bikes that can corner very neutral. If you like steering with your front end, it can do that well. If you like to rear steer into your corners, it can also do that very good too. The steel frame's nature is very stable and never gets too out of shape where you feel like you are getting sketchy when pushing your limit. Unlike some other aluminum framed machines, the KTM chassis remains planted and gives you a dead feeling (or slower reaction) when loading the chassis hard into bumps. I don't get the sensation of the bike deflecting underneath me, which is confidence inspiring.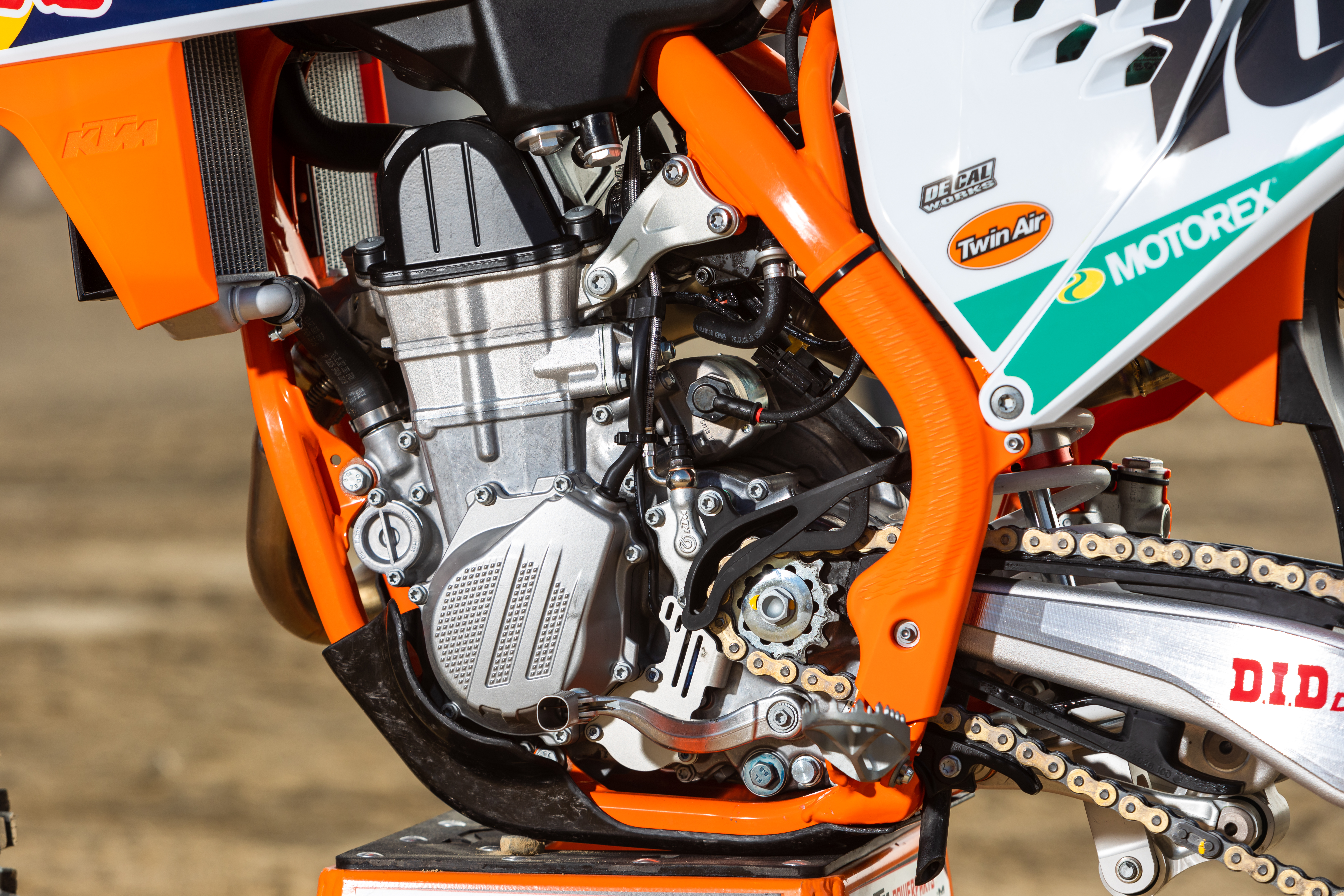 The engine character on the Factory Edition is still your typical easy to ride feel, but with just a little more low end rpm response and pulling power. The updated ECU settings are much cleaner and that allows the KTM to have more throttle response and more mid range recovery than the standard 2020 model. Map 1 is still your long pulling, linear feel, but map 2 now has more bottom end with even more low end grunt that most of us were looking for. You are still not getting that snappy Honda or Yamaha bottom end feel, but at least the bike doesn't feel too rich in second gear corners. The engine braking/drag on the engine is also less noticeable with the new ECU settings especially in second gear. The standard 2020 model has a heavier off throttle second gear feel and that can make the fork ride lower in the stroke, forcing you to run a stiffer air setting. The Factory Edition has much less drag off throttle in second gear and that allowed me to set up my corners better because of the improved ride attitude/balance of the chassis. ECU settings have a direct affect on how well your chassis settles, how much comfort you get out of your suspension, and how connected your rear tire is on acceleration, so I am glad to see KTM get their ECU settings figured out on this model.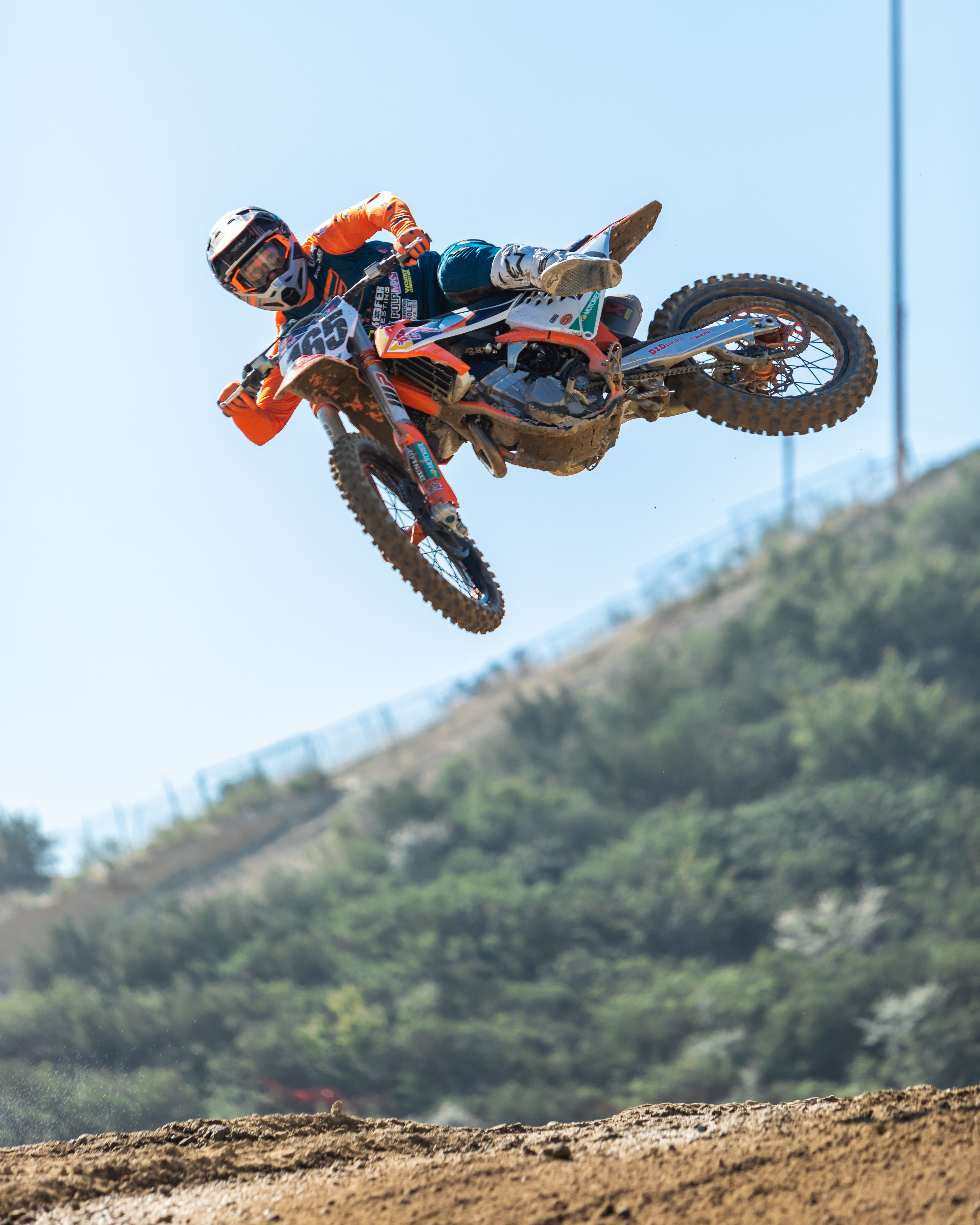 The slip on Akrapovic muffler is tucked up nicely inside the KTM's side panel and has a much quieter tone to it unlike the FMF 4.1 that comes on the Husqvarna. The Akrapovic slip on doesn't provide the low end snap like the FMF does, but gives you smooth linear feel that never gives you the sensation of too much roll on power. It's very manageable and controllable, which makes the KTM easier to hold on to when tired.
If you feel like there is some harshness in your front end, you can try going to a 9Nm torque setting on the bottom triple clamp and that can actually help relax the AER fork a little under load. I did this at Glen Helen and it really helped when hitting bumps coming down the hills without negatively affecting other areas of the track. 
The Selle Dalla Valle seat cover is great for traction, but holy smokes will it eat your ass cheeks up in a hurry. If you ride more than 1.5 hours in the sand stand by for some serious chaffing! And I ride a lot! The Brembo brakes are phenomenal on the KTM and give the rider a ton of control coming into corners hot and the Brembo hydraulic clutch is either something you love or something you really don't care too much about. I am still fond of a cable clutch, but it's nice not having to adjust the play when busting out longer motos.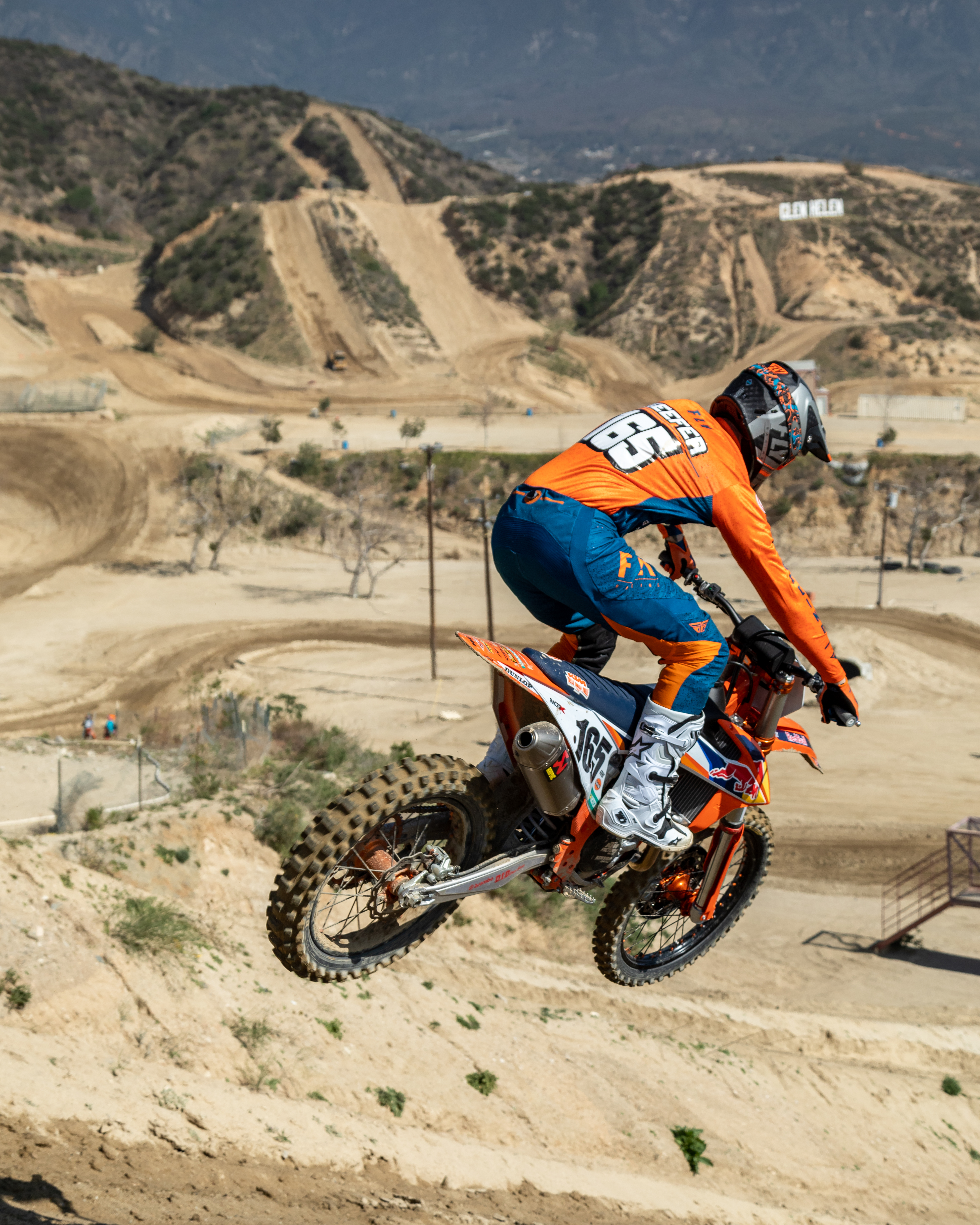 Even though this is a first impression, I feel the changes to the 2020.5 KTM 450SX-F Factory Edition do make a noticeable difference on the track. The updates KTM made were very similar to the ones I made to my standard 2020 KTM 450SX-F test bike, but instead of slapping on a pair of $3000.00 WP XACT spring forks, this updated AER fork is giving me the front end traction feel, that's similar to my more expensive A-Kit style spring version. That's good news! WP should be commended for sticking this whole air fork thing out. To me it seems like they're working towards getting their air fork to feel more like a spring fork and that is great news for the potential buyer.