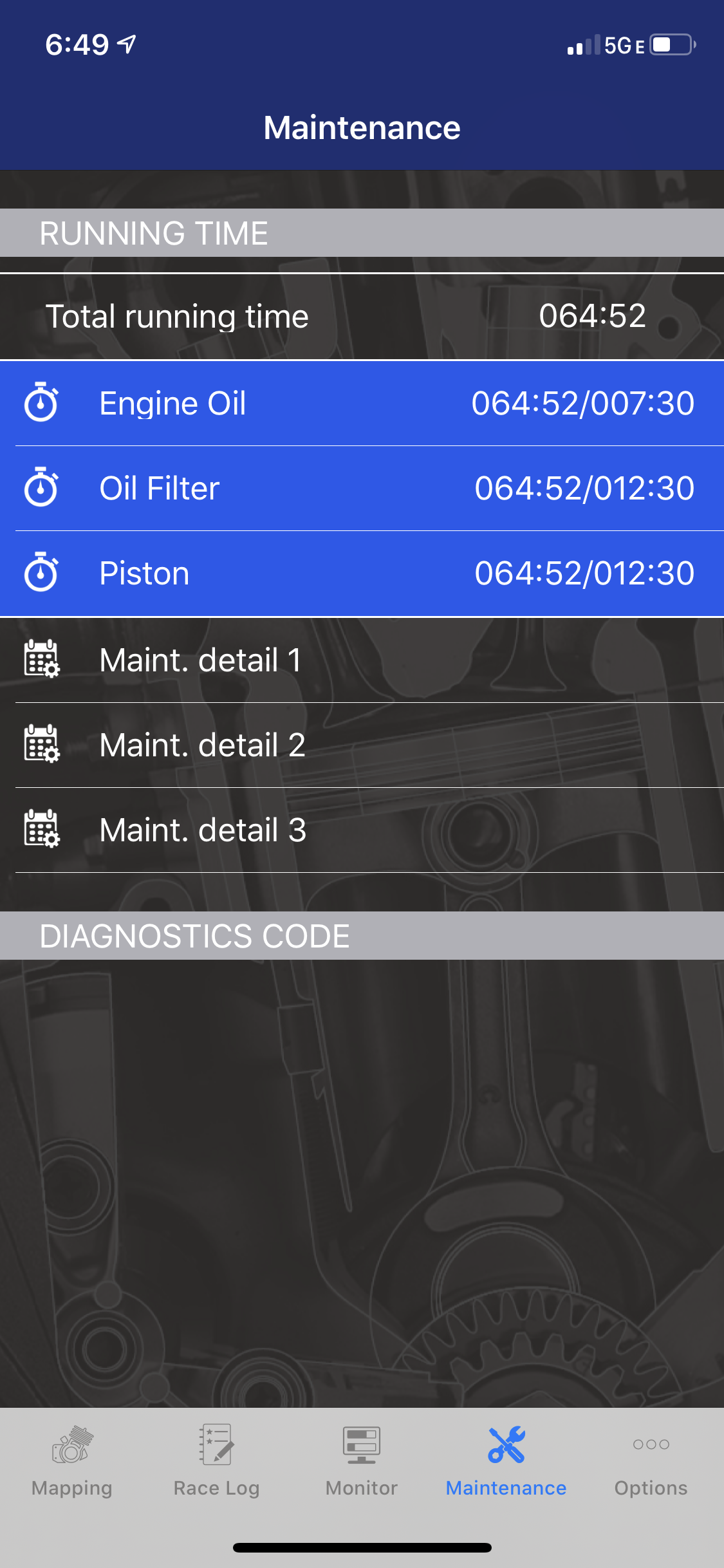 It's only March and I have 65 hours on the 2020 Yamaha YZ450F so that tells you that I have put a lot of time on the bLU cRU in a short amount of time. Finding a machine that fits your riding style as well as have the reliability to not give you a headache in the garage is tough to do at times. Straight up, the Yamaha has given me less headaches, the past couple years, compared to other colors, but that doesn't mean it doesn't have it shortcomings. When you ride a certain bike 65 hours you get to know its strengths and weaknesses, so in this article we are going to go over just that. Below is a breakdown of what has happened, what hasn't, where the Yamaha works well, where it doesn't and why it's one of my go to machines when I get to choose what to ride on my own time.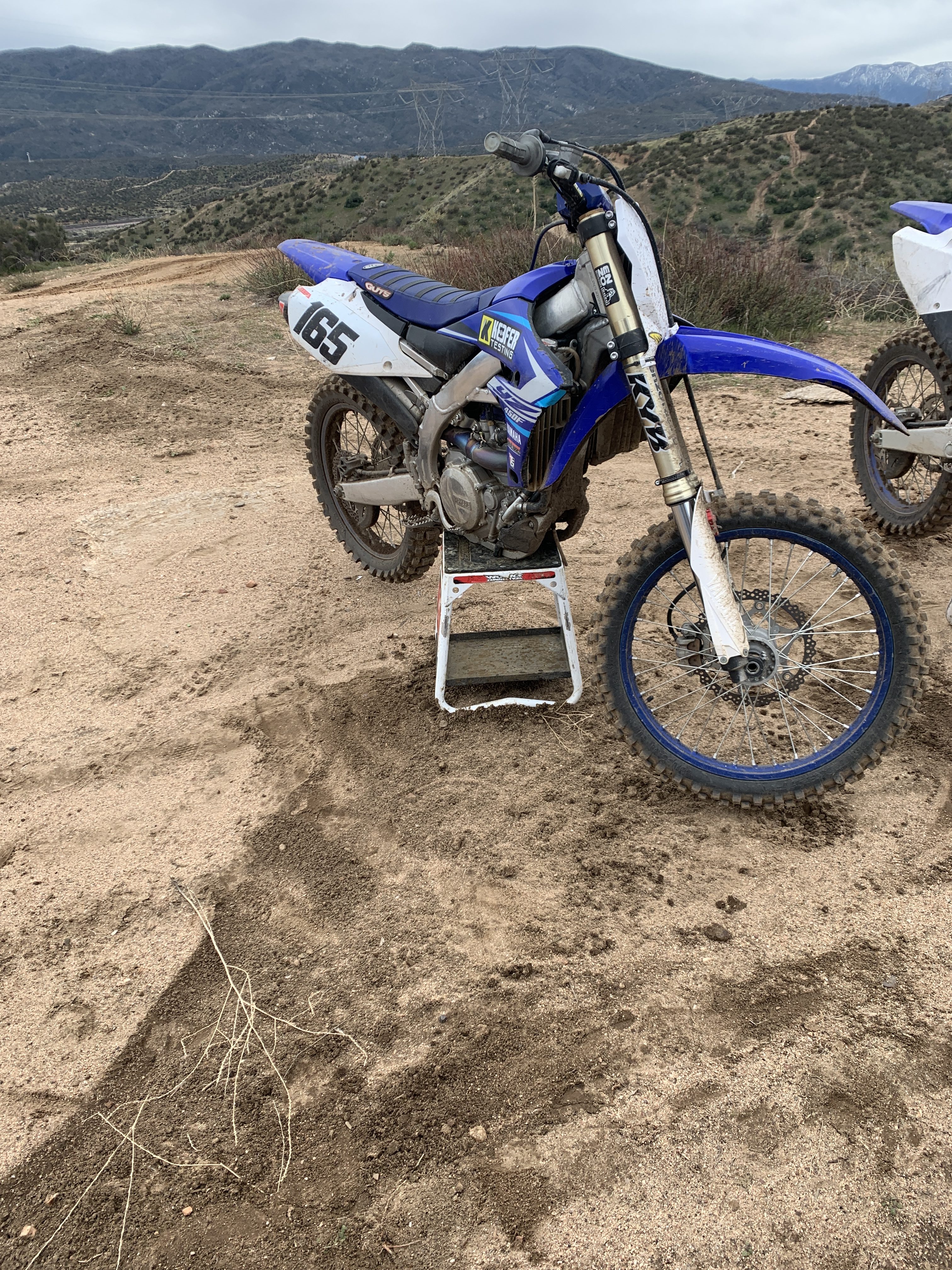 Modifications Done To Machine: 
Pro Circuit Ti-6 Muffler System: The exhaust note on the Pro Circuit Ti-6 is not near as loud as the stock exhaust note as the Ti-6 has a deeper and slightly quieter pitch, which I personally like more. The power delivery is slightly smoother down low, but only on initial throttle opening. This is a good thing for the 2020 YZ450F as the smoother initial delivery will help you roll your corners better. At 0-5% throttle position there is a slightly softer RPM response, which I didn't mind on nasty, dry, choppy tracks in Southern California. If I needed more bottom I simply ran a more aggressive map and that helped the "pop" I was looking for out of corners. I usually ran the TP 3.0 map with the Pro Circuit system and it made me happy with the amount of smooth roll on power I had. The rear wheel definitely feels more connected to my throttle hand and in comparison the PC system has more bottom end power than that of the Yoshimura system that I tested on the 2019 model. The mid-range is where I wanted more power out of the Yamaha and this is where exactly the PC system delivers. The meat of the Ti-6 power out of corners and accelerating down the next straight is much better than stock. I am able to use second and third gears longer with the PC system (compared to stock) and even though the low RPM response is slightly softer than the stock system, the mid-range RPM response is much more instant (AKA, recovery time). Mid- range RPM response is crisp and makes the Yamaha feel "lighter" when trying to hop over square edge choppy areas of the track when accelerating. Top end pulling power is as good as stock as the PC Ti-6. Another feature that I liked about the Ti-6 was that I was able to shift into fourth gear sooner on long straights and can use fourth gear longer than I could with the stock muffler. This power character that the Pro Circuit Ti-6 muffler provides is built for Glen Helen. Slippery corners, with long straights that require fourth gear.
ECU Setting: I have been using he TP 3.0 map or Exciting Power Character map with great results. The Yamaha YZ450F isn't the most smooth or connected bike so trying to smooth out the power down low is key to getting more throttle to rear wheel connection. These two maps are what gives me that feeling the most. I am working on some new maps so stay tuned! 
Twin Air Power Flow Filter Kit: If you want to get rid of the somewhat janky stock air filter cage system of the YZ450F, go with the Twin Air Power Flow Filter Kit. To me the Twin Air YZ450F PowerFlow kit is the best all-around filter system for the YZ450F airbox. Why? With this kit, Twin Air replaces the stock sealing ring with an anodized aluminum mounting plate, gets rid of the backfire screen for uninterrupted airflow, adds an internal filter cage (that supports a bigger air filter), and finishes it off with a CNC-machined aluminum knob to hold the filter in place. This design brings in more air volume, increased air velocity, better sealing around the edges and better throttle response/bottom end pulling power. The downside is that some dirt particles are more prone to fall into your air boot if you're not careful with removing a dirty filter. If you do find yourself in that situation simply get a shop vac and suck out any particles that have found its way inside the air boot. If you DO NOT open/twist your throttle after the particles have found its way inside the air boot, then nothing will get past the throttle body and you're engine will not get any dirt inside of it. The Twin Air Power Flow Kit takes a little more patience when changing filters, but can add power to your YZ450F. Just be sure to check air boot and use suction as needed.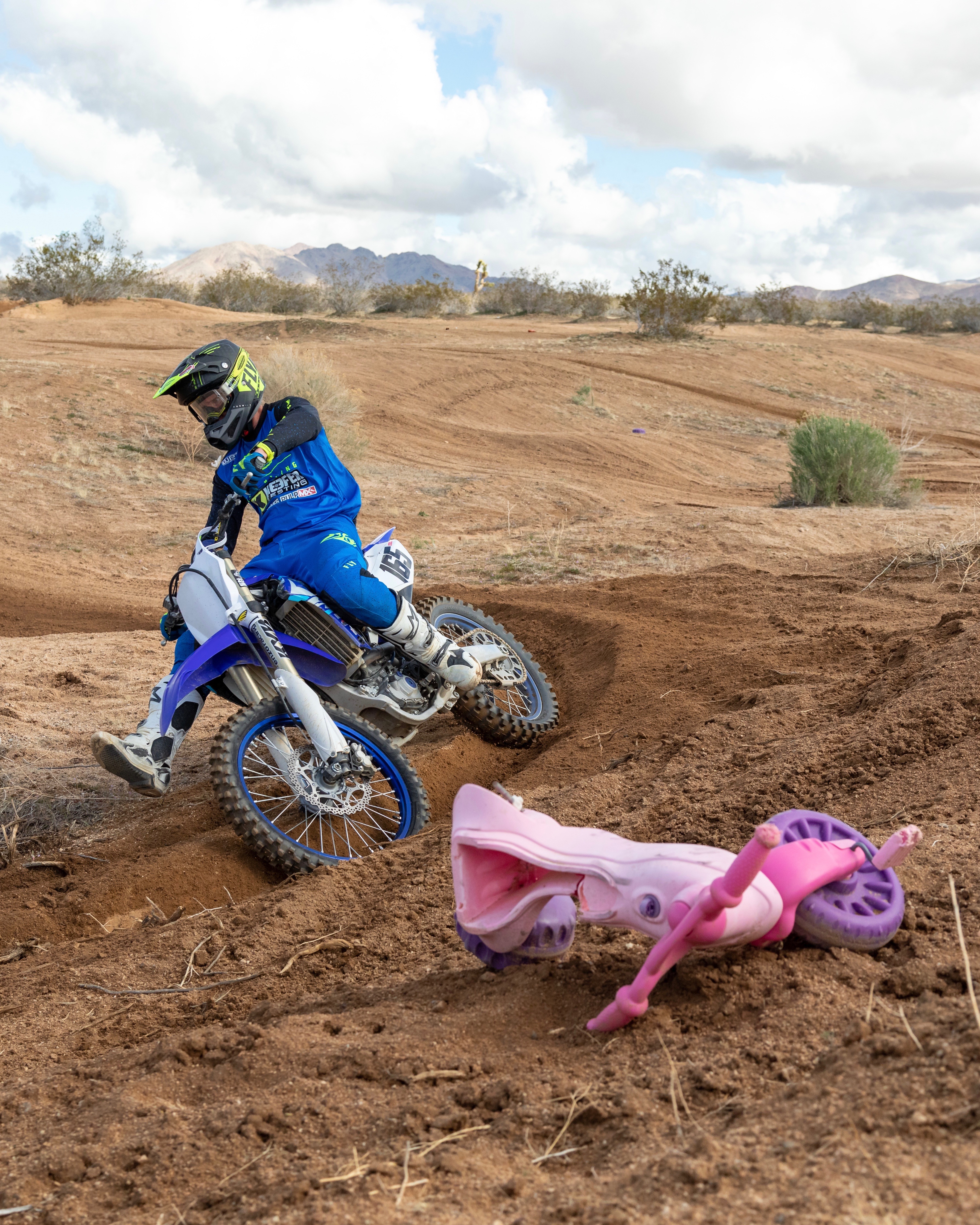 Enzo Racing Suspension: Ross and Yoshi over at Enzo have massaged my suspension ever so gently. I really like the stock character of the stock valving setting so we went out and tested a few times to try some different settings but came back to basically a stock setting. Enzo installed their spring tube in the fork with the stock spring rate as well as sock valving. The Enzo spring tube helped with hold up on de-cel and that helped me carry more speed into my corners. The YZ450F's chassis felt flatter off throttle with this setting so I stayed with this set up. The shock remains stock with only the Enzo high speed adjuster installed. The Enzo high speed adjuster helps with comfort on slap down landings as well as acceleration chop. The stock shock to me can feel too harsh at times when accelerating out of corners because it feels like it gets too low in the stroke. The adjuster helps keep the shock up a little in the stroke and gives the rider more comfort from the pivot bolt back to the rear wheel. 
Pro Circuit Link Arm: One thing that I want from the stock 2020 Yamaha YZ450F is less movement from the rear end under acceleration. With the stock link, the rear end can squat  too much at times (under throttle) and give me the feeling of less connection to the rear wheel under load. I do think the new 2020 frame and suspension valving has helped de-cel pitching, but once the fork is broke in, it can dive a little too much under hard braking.
 After I installed the PC link I re-checked my sag numbers to make sure they were in the spec I desired. I ran 105mm of sag with the stock link and am currently at 105mm of sag with the PC link. With the PC 143.5mm link installed (142.0mm is stock) the Yamaha has a noticeably different feel to it on the track. I immediately noticed that my rear end felt firmer under acceleration, but that feeling wasn't such a positive change. I went back to the van and turned my high speed compression (on the shock) out a quarter turn to help soften up the feeling on acceleration chop. Once I adjusted the high speed compression, I could start to feel the benefits of the Pro Circuit pull rods.
 Off throttle (de-cel) the Yamaha YZ450F felt flatter and less front end heavy, which gave me a YZ450F that now had more control on braking bumps. Corner entry wasn't improved, but I could feel how the Yamaha could lean over better through the middle to end of each corner. With the Pro Circuit link It took slightly less effort for me to continue my lean on the Yamaha, which usually isn't its strong point. Out of the corner (with the softer high speed compression setting) the Yamaha had more rear wheel traction and followed the ground better on acceleration bumps. The rear of the bike was higher in its stroke with the PC rods and gave me more of a plush feel than the stock link. I am able to run a softer high speed compression setting as well as low speed to get more comfort on choppy ruts.  
The overall feeling of the YZ450F with the PC link is a slightly calmer chassis off throttle with a better mid to exit cornering feel. If I had to point out a negative about the PC link it would have to be that once you're off throttle the Yamaha has a firmer rear end feel. Even though I am gaining control on braking bumps, the YZ450F will feel firmer if the rider isn't aggressive or pushing the bike. I feel the Pro Circuit linkage arms reward a more aggressive rider, so if you're the average weekend warrior that likes to cruise his Yamaha YZ450F and is comfortable with your set up, these Pro Circuit linkage arms may not be the best purchasing decision. However, if you're looking for more control on braking bumps, with a firmer feel and an easier area 2 to 3 (see testing term explanation below)  through corners, then the Pro Circuit linkage arms make a positive difference.
GUTS Racing Seat Foam And Gripper Seat Cover: The 2020 YZ450F stock foam will break down and get soft after 15 hours. If you aren't going with a GYTR taller seat foam (which GUTS makes) I would be using a medium foam with a gripper seat cover to keep my ass planted in the seat. The GUTS foam will last longer than the stock foam and even though the medium GUTS foam is advertised as stock firmness, it's a little firmer feeling than the standard foam.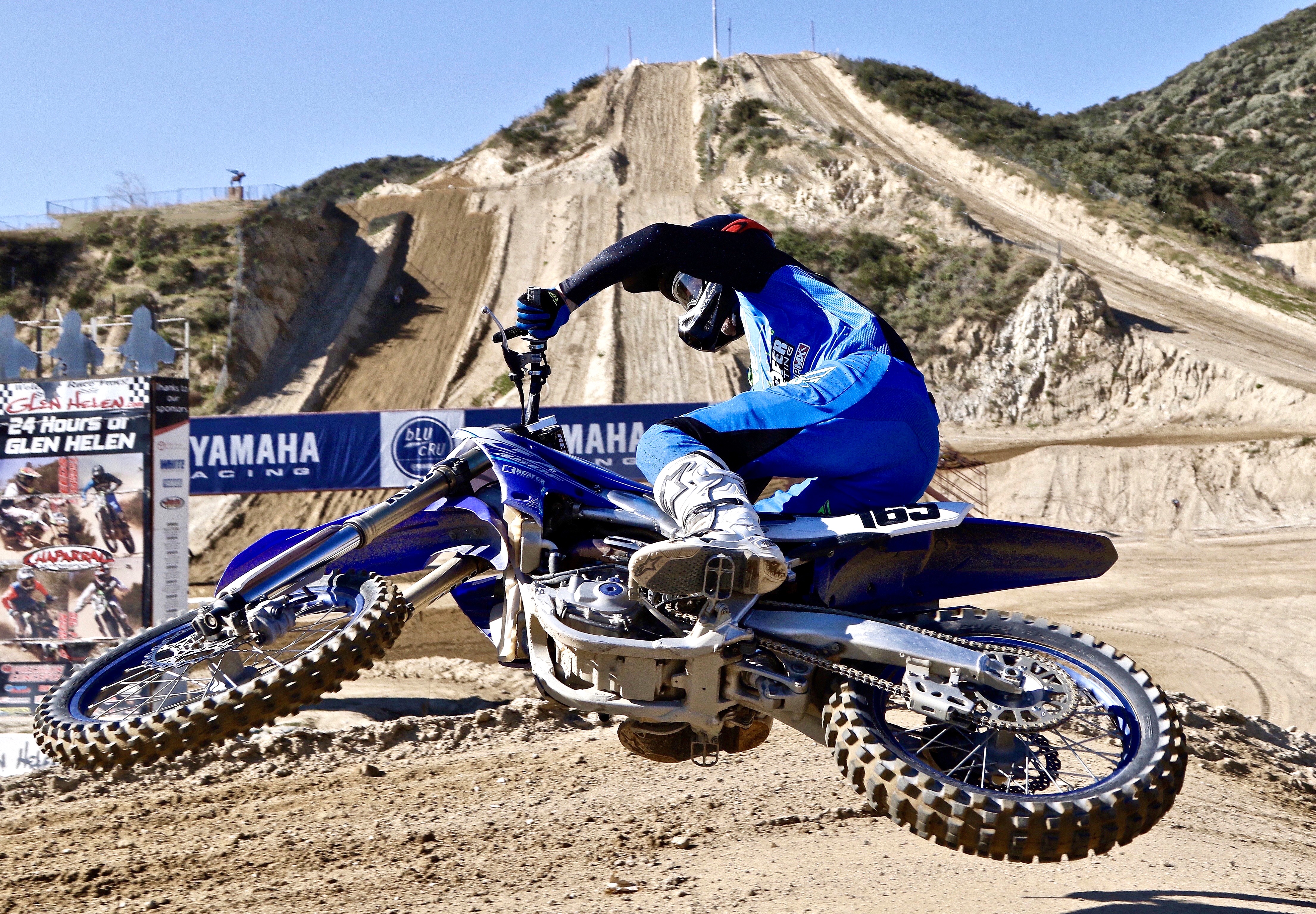 Pro Taper YZ High EVO Handlebars: Don't let the "high" description fool you. The Pro Taper EVO handlebar YZ High bar is only 84mm in height and seems to fit me well once I installed the GUTS seat foam. The rider cockpit when sitting is much better with this bend of bar and moving the bar mounts to the rear hole/mount forward. 
Pirelli MX32 Mid-Soft Tires: If you're looking for a tire with great lean angle traction with superb carcass comfort look into Pirelli's MX32 Mid-Soft tires. I have re-visited the tires last month and came out very impressed. Check it out here: https://www.keeferinctesting.com/offroad-testing/2020/2/5/pirelli-mx32-mid-soft-re-visit.
Heavy Duty Chain: Getting a heavy duty chain is still recommended because the stock chain will not last long (maybe 7 hours). I use a DID ERT2 gold or Fire Power heavy duty chain.
Sunstar Sprockets: I am lucky to get ten engine hours on an aluminum sprocket out here on the west coast so changing out my drivetrain every couple weeks is the norm. Yes, I can ride up to 7-8 engine hours every 7-10 days. Shockingly, I have just over 16 engine hours on this Sunstar Triplestar sprocket and it looks like this (see above). Not bad right? The Sunstar quality has been superb and when I told the guys over at Sunstar that I was shocked on how good the sprockets were, they acted surprised that I was so shocked. I know Sunstar comes on a lot of production machines, but in the racing world they're not as prevalent in my mind for whatever reason. I kept the standard 13/49 gearing on the YZ450F and haven't had an issue with the Sunstar Triplestar sprockets breaking teeth yet. I am very impressed on the quality and durability of the brand. 
Parts Changed: 
(7) Sets Of Tires (4 Sets Of Dunlop/3 Sets Of Pirelli)
(4) OEM Clutch Kits
(1) Inner Clutch Hub
(4) Pairs of Renthal Half Waffle Grips
(3) Chains (FirePower/DID)
(4) Sets Of Sprockets
(1) GUTS Standard Seat Foam
(1) GUTS Firm Seat Foam
(14) Oil Filters 
(35) Twin Air Filters
(2) Sets Of Chain Sliders/Guide
(2) Sets Of Brake Pads front/back (I am easy on pads)
(1) Set OEM Of Plastic (besides Cycra shrouds)
(1) Set of OEM rims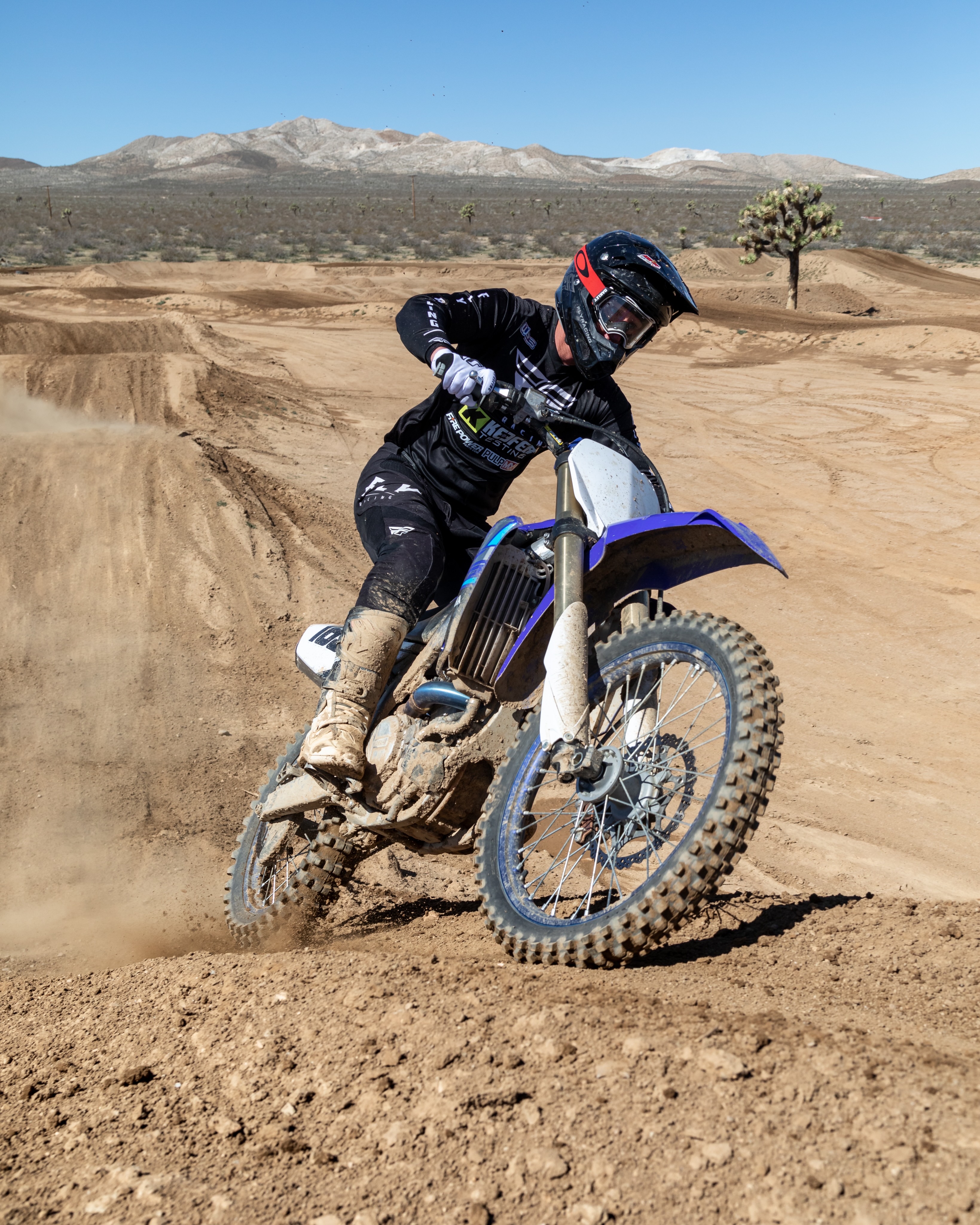 Reliability: 
At 65 hours I have done nothing to the engine and have yet to check the valves. I have changed my engine oil every 3.5-4.0 engine hours and have kept my air filter as clean as possible. I get some people asking me about the batteries in the Yamaha, but I haven't had any issues with the 2020 YZ450F starting at any point. I thought the YZ450F was so reliable that I went and purchased a 2020 Yamaha YZ450F to race at this year's AMA Outdoor Nationals.
Areas Of The Bike I Want To Test (Make Better) In The Future: 
ECU: I am going to be working with Chad at XPR Motorsports to try and get a broader/longer/smoother power with the Vortex ECU System. If we can't find a setting that makes it easier to ride as well push hard on then we will go back to the stock ECU and you can bet you will know all about it right here on keeferinctesting.com. 
Rider Triangle: I am also looking to try another footpeg position to see if the cockpit of the Yamaha can improve. Sometimes while on the bike, in the seated position, the Yamaha feels cramped. Doing some fabricating or going to an aftermarket peg/peg mount is on tap for the next test.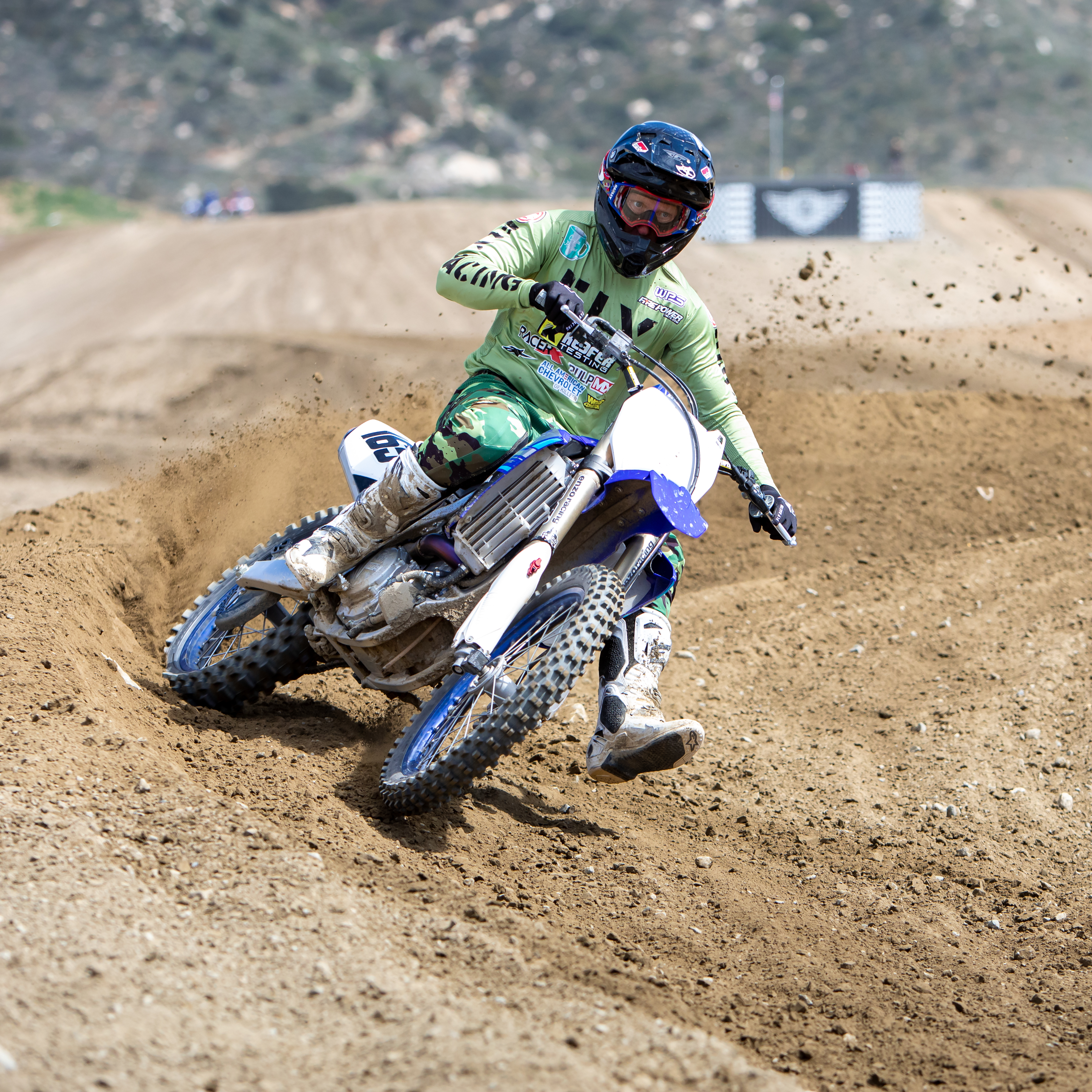 What Do I Really Think:
I am not known to be extremely tough on bikes while I ride, but I do ride a lot, so if there was something on the Yamaha YZ450F that was a problem, I usually run into it by the 50 hour mark. I am a clutch dragger so changing clutch plates are a common occurrence for me no matter what machine I am on. The Yamaha allows me around 10-12 hours of ride time before I need to change the fibers and steels. Even with 65 hours, the Yamaha YZ450F doesn't feel too roached out and is still a blast to ride. I will say that the stock rims on the Yamaha are soft and if you are the type of rider that can over jump or case a lot of jumps, they will start become out of round. You can always upgrade to a DID LT-X rim that is slightly stronger, but doesn't give you a rigid feeling machine. The YZ450F is one of those bikes that works well straight from the dealership so don't worry about slapping too many aftermarket parts on it right away. Instead set your sag to 105mm, your fork height at 4-5mm, change your air filter and oil constantly and enjoy that stable chassis with that torquey engine character. See you at the track!