Round 13 was a mudder, but unlike some other mudders we've had lately this one proved to be exciting for us fans watching at home. What is not viewable to the fans at home is just how gnarly the conditions are in these types of races. The TV does the ruts in between the transitions no justice. The soft dirt is in between the jumps and most of us can understand that, but what the causal fan will not notice is just how the soft dirt can turn into hard clay as the transition of the jump face start to come up. These little pockets are like curbs and it's the rider who usually picks the rut in between the jumps with less curbs that will get his flow quicker on a muddy track. With that little tidbit, here is "Daytime" from my recliner in Colorado. 
Altitude: I am up here in Colorado and riding in elevation as well as recovering for the next ride is a real thing people! I know more than a few racers that are dealing with elevation problems with their recovery as well as riding up in thin air.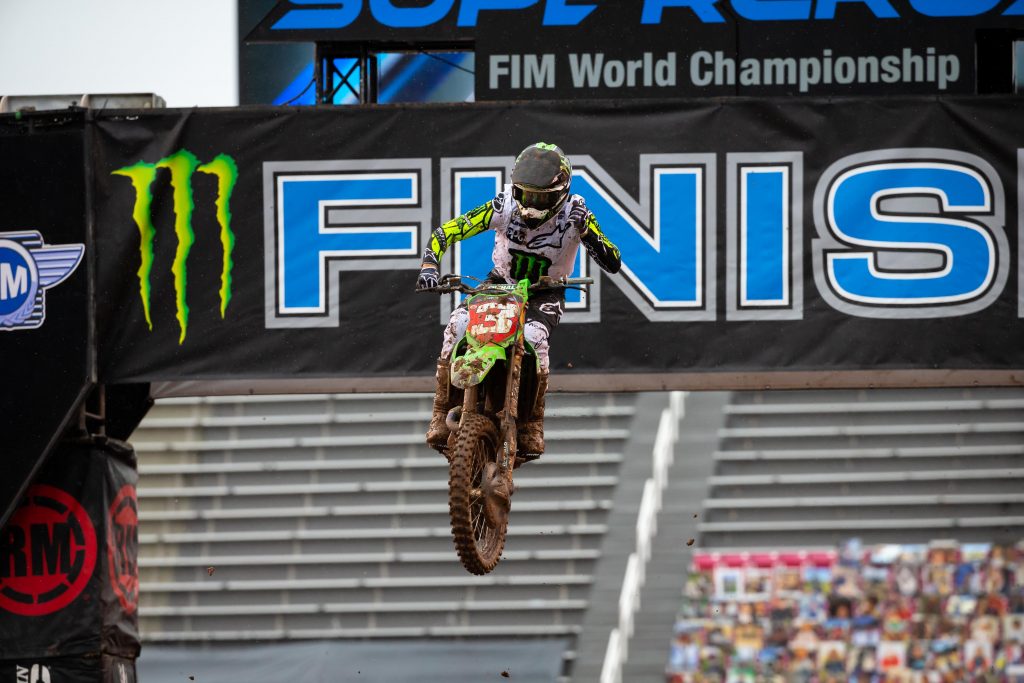 Eli Tomac: Three minutes left and Eli turns it up even more to pass Cooper and win the race. This was a classic dick measuring contest (or mental game if you will) to me as Eli didn't have to beat Cooper, but in doing so it sent a message that there's no doubt who has the biggest… Errrrr, I mean who is the fastest in this series. Eli will get his long overdue first SX championship because he is simply a bad mutha!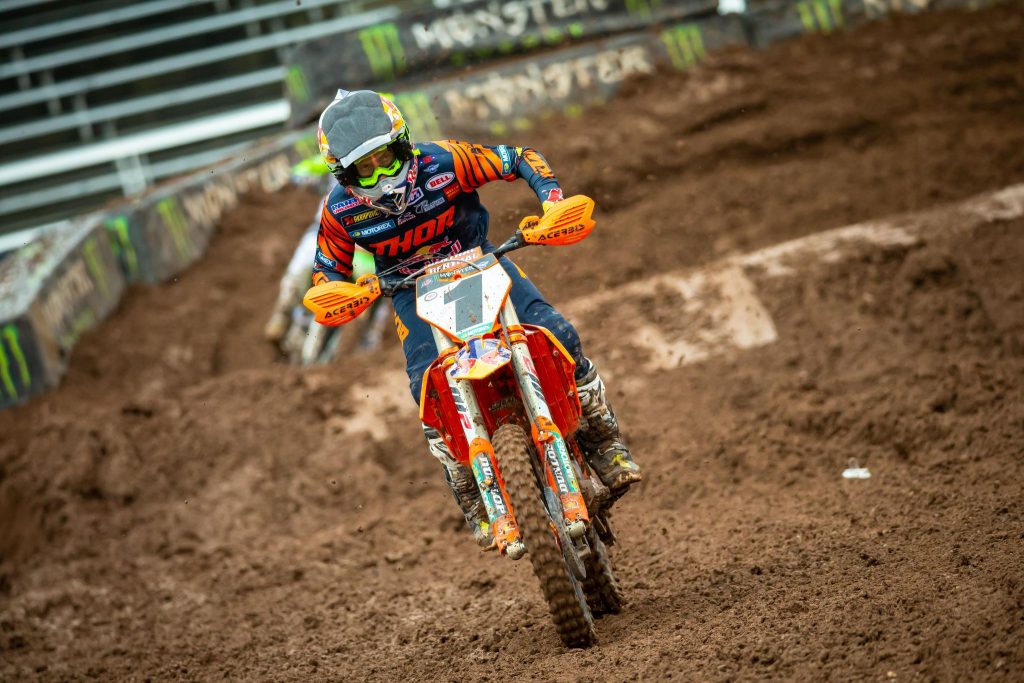 Cooper Webb: Another bad mutha is this dude. As soon as Eli got around Cooper early in the main, I knew Webb was going to latch on and learn quickly. I have heard from his competitors that Cooper is one of these guys that can get passed and actually learn your lines quickly and use it against you. I sometimes often think if this is a talent you learn or is this something you just have mentally built in you already. I don't have it. Over half of the field in the main doesn't have it, but Coop does. What about going inside before the triple and actually being able to make it clean? WHAT! To me that is all the KTM. Smooth delivers with more rear wheel traction than any other bike on the track.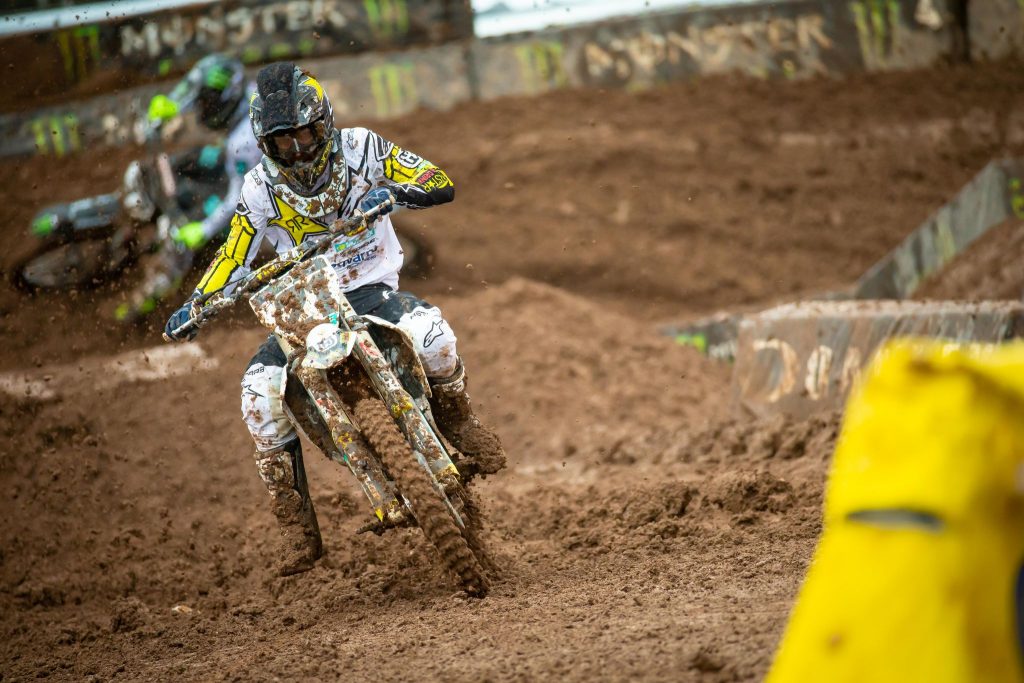 Jason Anderson: The only other rider besides Cooper and Eli that could stay on the lead lap was this guy. This is how fast the top two were going! Anderson has left the Baker Factory and built a Supercross track in New Mexico in hopes to bring back some more fun into his program. I am not the type of guy who thinks just because you leave a program means you're going to just fall off your training. Anderson is a champion and he knows what works best for him, so to me I think this will work just fine. Does that mean I think he will win? No. But I do know that he will not get worse just because he's not with Aldon. They didn't sho much of Jason on the broadcast, but from what I did see he didn't lose any of his aggressiveness.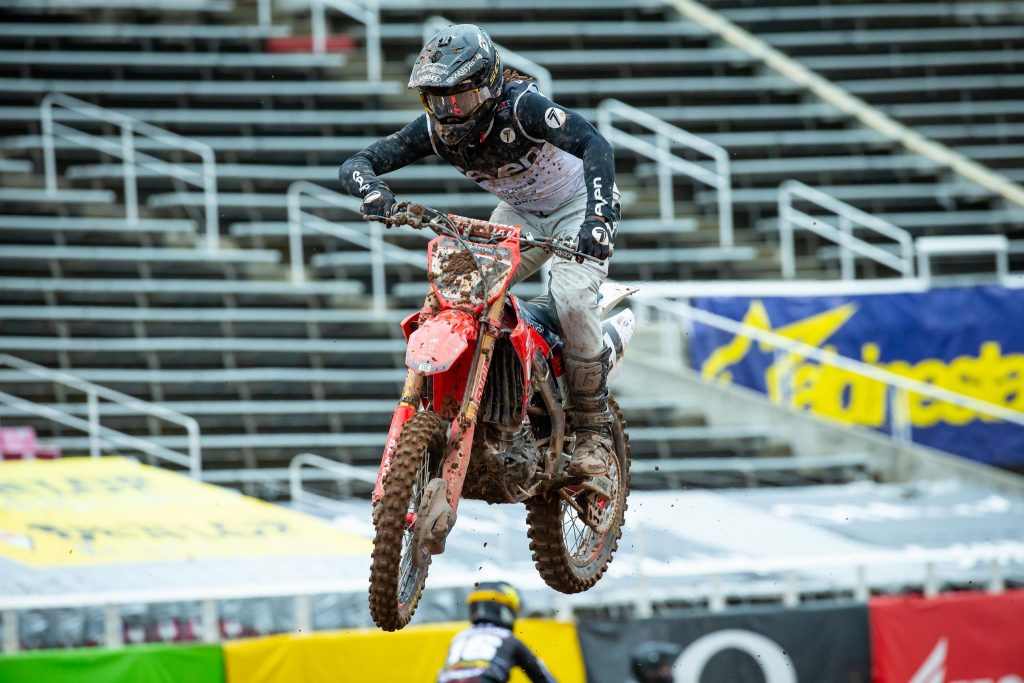 Malcom Stewart: If a track had two long whoop sections and Mookie got a start in front of Tomac and Webb, I really think he could win a race. I like that he's getting better at the age of 27 and not getting burned out. I really hope MCR sticks with Mookie for another year because I think Mookie on the new 21 Honda could be a great combo!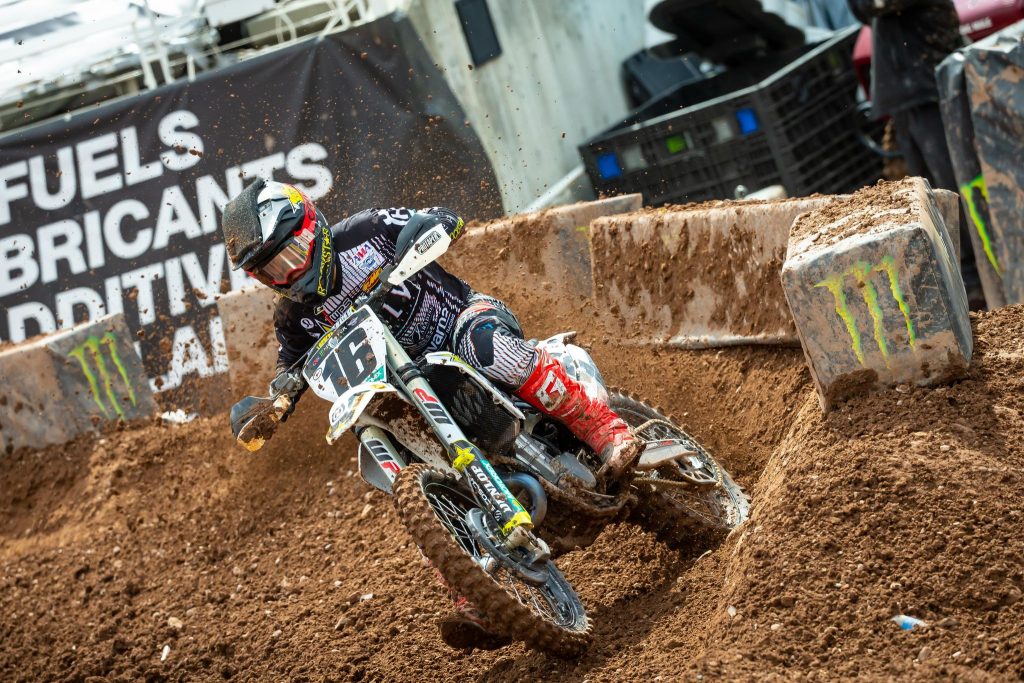 Zach Osborne: Zach-O is getting great starts and finding some of his old 250 flow. For how short Zach is his whoop speed is impressive. Zach is one of the good guys in the sport, so no matter what, it's hard not to cheer for a guy like him. In our house we are TEAM ZACH.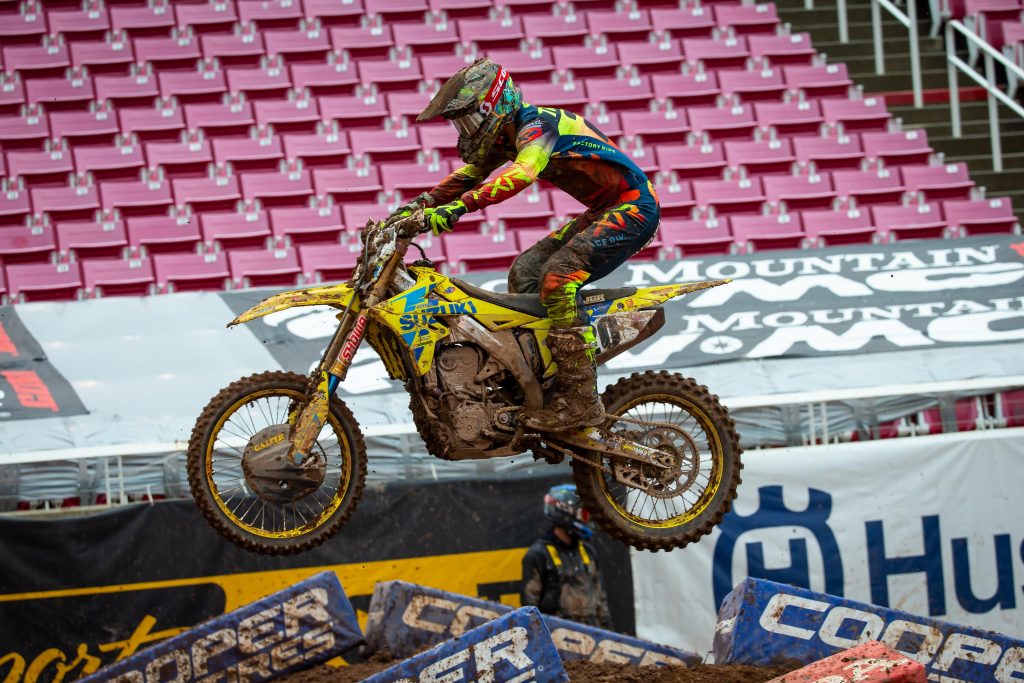 Broc Tickle: Impressive that Tickle is riding with an injured hand (not just a pinky) and did as well as he did on that kind of track. Tick needs to catch a break and get some races under his belt. Here's hoping he gets to go outdoor racing!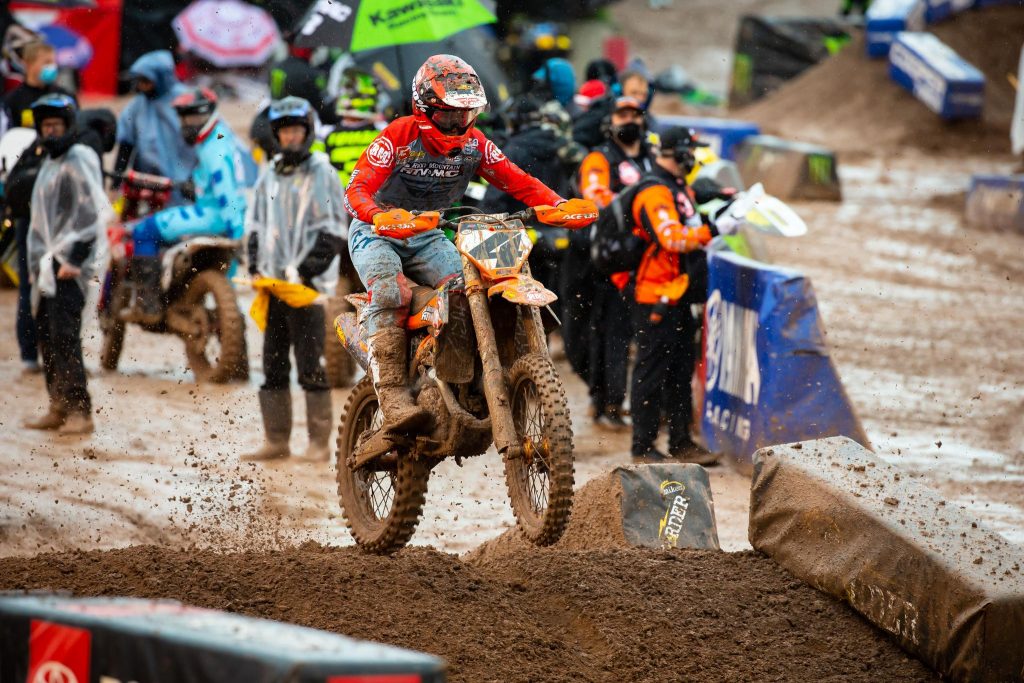 Blake Baggett: I texted a few people about what is up with BB4 and I have heard crickets. Bueller? Bueller? BB4 is better than what we are seeing and I know he should be top 5 every race. We saw a glimpse of that old Blake at the first round of the SLC series, but since then I have been puzzled.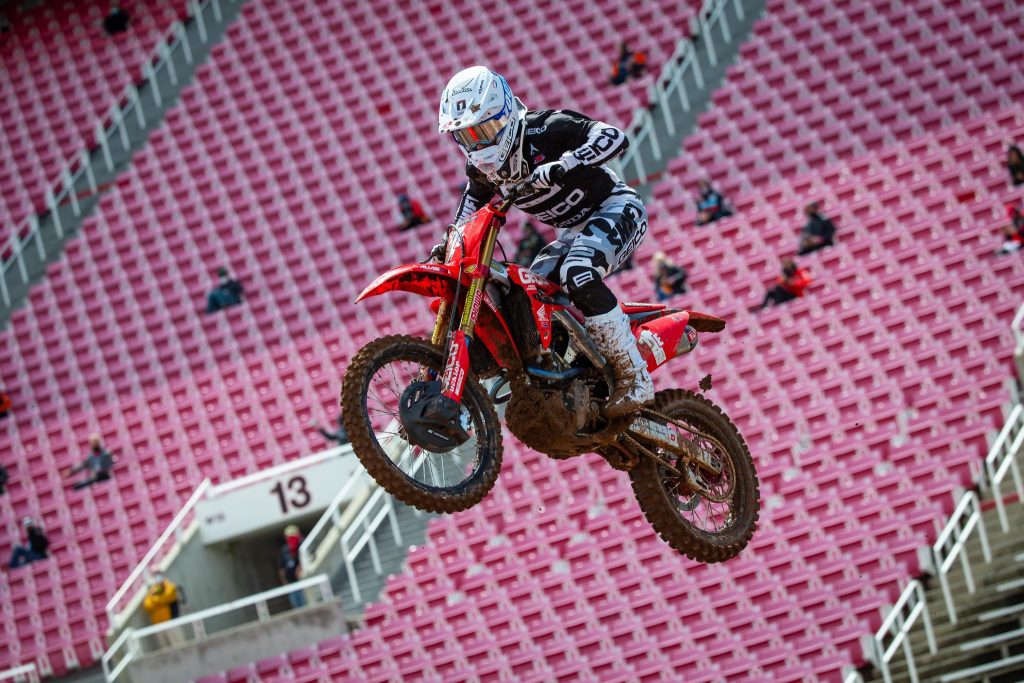 Chase Sexton: Even if the restart didn't happen I still think it was Sexton's night. Why? Simply put he was better in the whoops and his rolling corner speed looked better than Mcelrath's all night. Sexton is pure butter when the conditions go to crap and to me I think he is more mentally sound than Mcelrath at this time. But…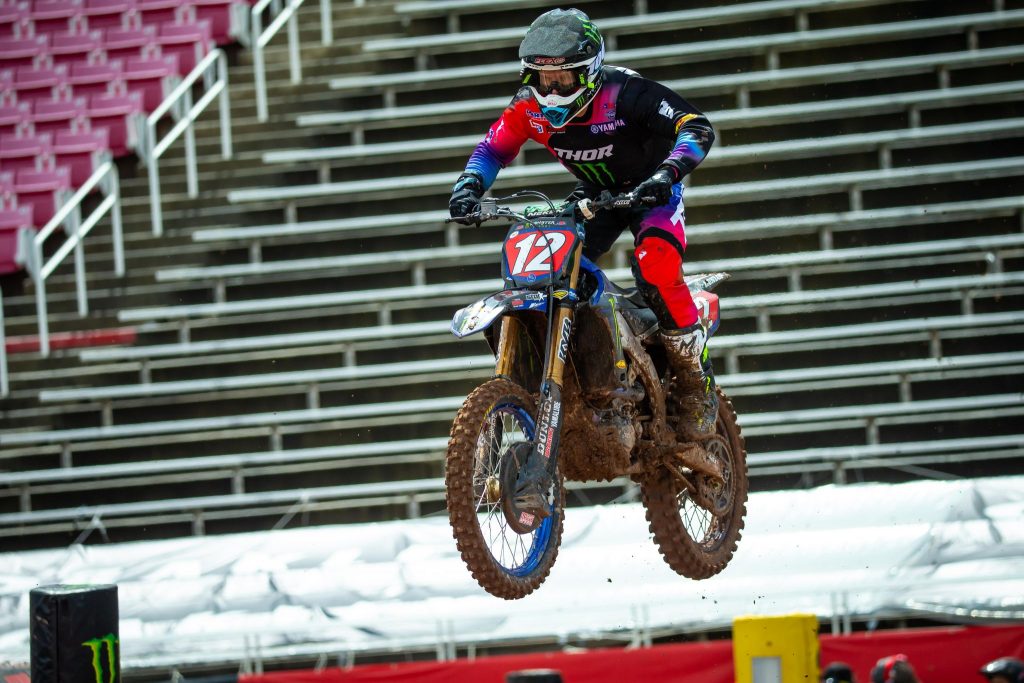 Shane McElrath: That's right there is a BUT! The BUT is the Star Racing Yamaha YZ250F! I wish I could explain it to you better, but I never got to ride it. However, it doesn't take a rocket scientist or a test rider to let you know that bike is FAST! Not just FAST, but FAST! Mcelrath is going to get great starts 95% of the time and Chase needs to make sure he is near the front in the next couple races in order not to get screwed over by 5-10 place riders on the opening laps. Mcelrath is deadly in the opening laps and with that bike, it just gives him confidence knowing that he will get a start. If he doesn't then Nichols will. That leads me to… Why in god's name can't Ferrandis get a damn start on the thing? 
Kyle Peters: Props to the 2020 Arenacross champ for being around that top 5 all year and beating a lot of factory guys. It always seems like Peters and Jace Owen get together in the main event like it's a barn race in Reno.
Chris Blose: I like that Blose is a tough SOB and hangs in no matter the circumstance. I really wish he could have been on a really good top tier team this year to see how he would have done. I feel like if he would have been on a GEICO or a Pro Circuit type team, he wouldn't of been on a 450 in the west and wouldn't have got hurt. 
Enzo Lopes: Shout out to Lopes for racing Sunday after separating his shoulder on Wednesday. Tough kid and a 8th place is an awesome finish after that big crash.