Loretta Lynn's provided us fans with the first ever AMA Pro National and it was a good one! Who said that LL's wouldn't race well under professional conditions? Well if you were one of those people, you were dead wrong! The track provided plenty of passing and more than a couple line choices in each corner. With the amateur national the week before, I could really relate on what the riders were going through and even could understand how some bumps/lines were going to form. I was curious on how the pro lines would develop and by the looks of it on TV, some of the lines being used by the top riders in our sport was similar to the week of the amateur national. I spent the weekend home with the family dissecting the race on TV and here are some takeaways from the weekend.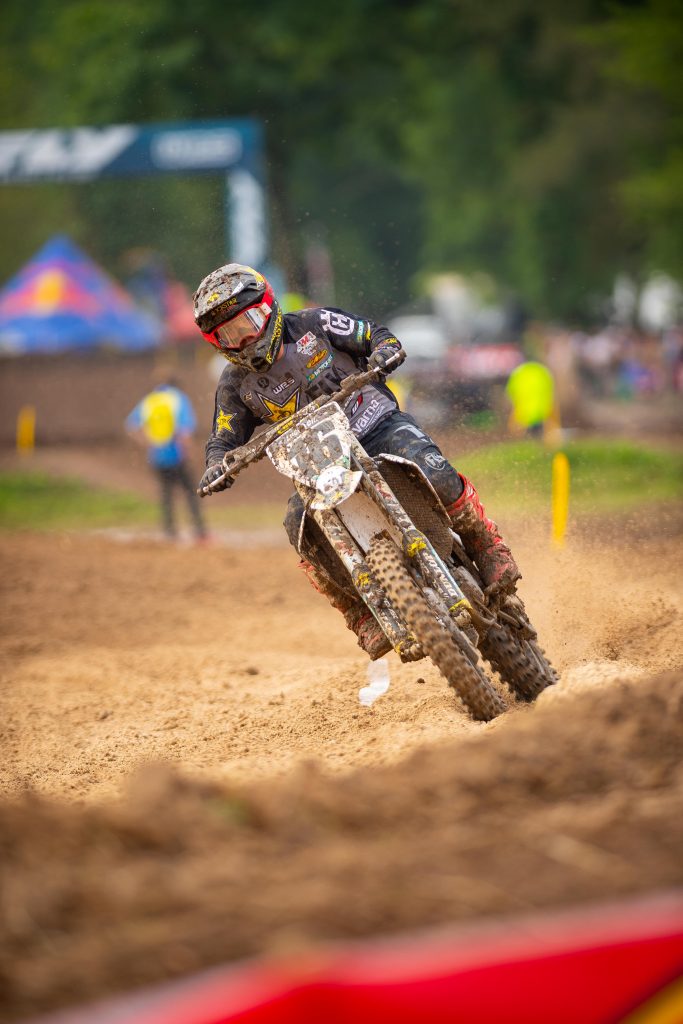 Zach Osborne: I knew Zach would be good, but I didn't think he would be this good, this early. Zach-O is a proven champion, but for him to get a win at the first round is something to watch out for. If history proves itself , once Zach gets a points lead he is very reluctant to hand the red plate back to another rider. Zach quading out of the ten commandments, on the last lap, of the second moto was a sign that he is ready for whoever and whatever comes his way. Some of these small things that these riders do (like quading on the last lap) is more of mental statement to themselves as well as to show the others how strong they are late in the moto. To me, Zach is similar to Cooper Webb in the mental game department. Both are stubborn and very hard to shake no matter what the competition or track throws at them. Congrats to Zach on a long overdue 450 outdoor win.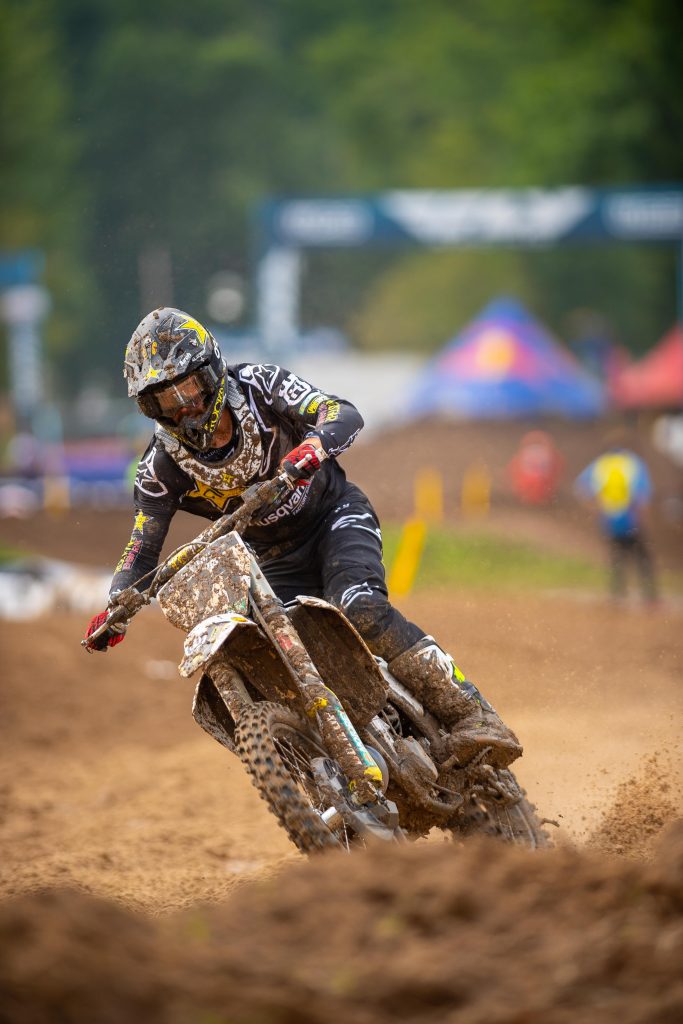 Jason Anderson: Jason has seen what needs to be done at the top level for quite sometime, so leaving Aldon and his program is not what everyone seems to think it is. He's not rebelling or telling Aldon to suck it, but the kid needs a change of scenery and some fresh tracks, as well as some new riders to train with. Anderson's first moto proves that he has the speed to lay it down to the other riders, but getting a good start will be key for Jason the rest of the series. I don't think Jason can come back from a seventh place start and pass guys like Tomac, Osborne or Webb and win a race so he will need to be up in the top three each moto. However, if you are a student of the sport, watch this dude ride his bike. It's unreal! There is not one rider out there that rides like the #21. His off-the-back smooth style is unmatched and is one of my top three riders to learn from.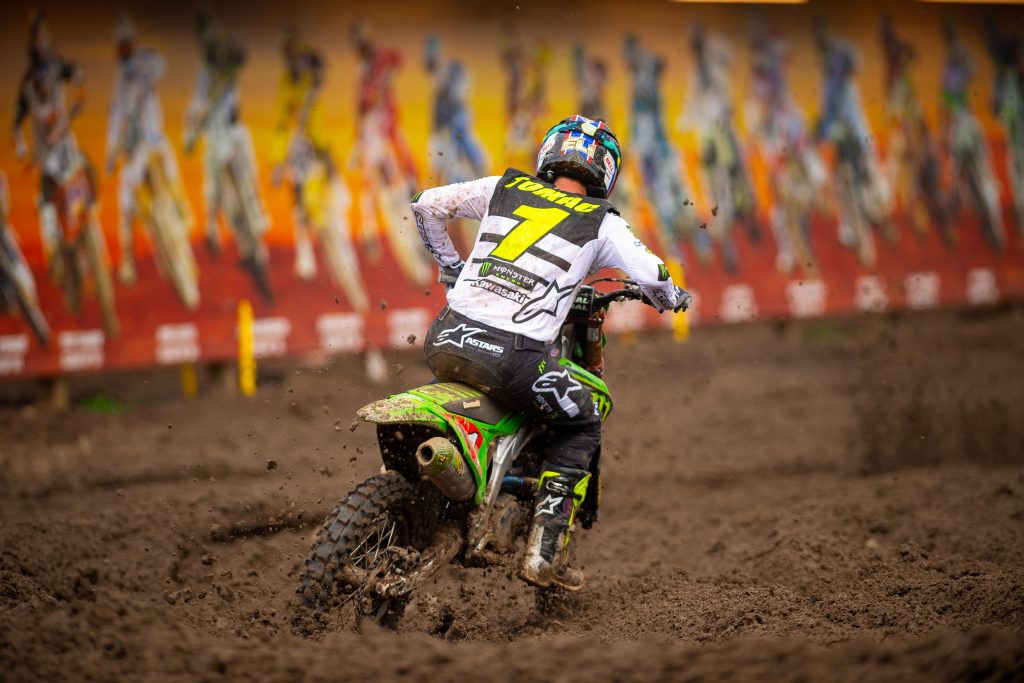 Eli Tomac: Don't let this race fool you. Eli had arm pump and will most likely kill everyone by 20 seconds next week. For as bad as the first moto was for Eli, he salvaged a great second moto for a third overall. His lifestyle most likely has changed a little with his newborn baby and the off time or the tight/tacky track probably didn't help his arms much. Don't worry, he is a three time outdoor champion for a reason.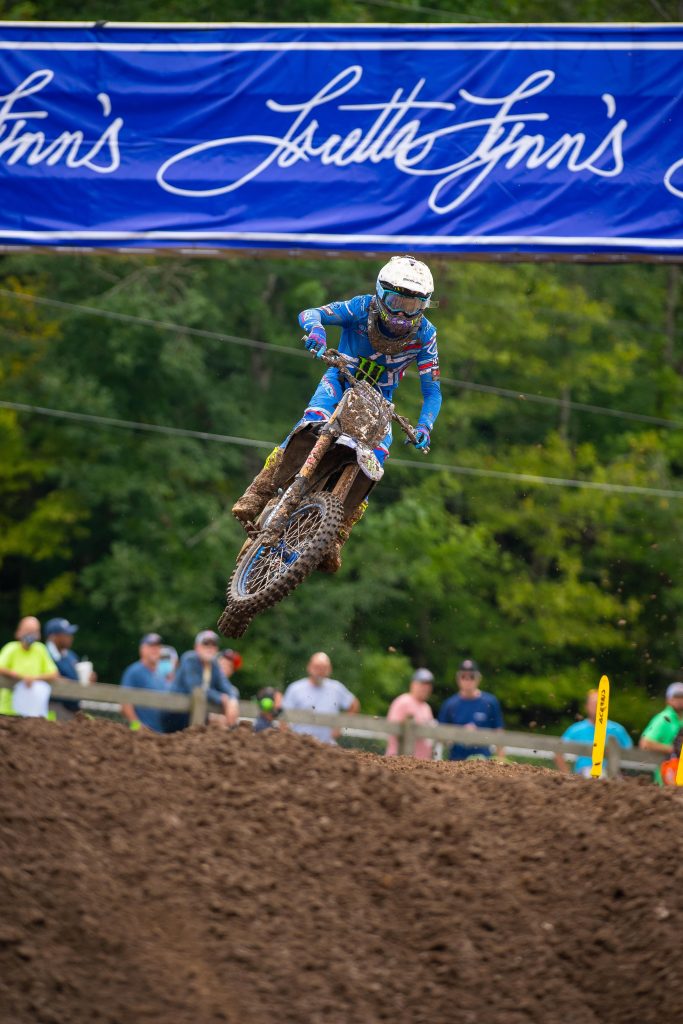 Justin Barcia: I have been really keen on how Barcia is going to do this year. One reason is because I know Villopoto has been working hard on the Yamaha in order to try and reign in some decent settings for the team. The second reason is because this is a contract year for #51 and if he plans on having a successful 2021, he will need to be on some good equipment. He most likely will be on a different color next year, so if he gets a couple wins this summer, his stock will rise as well as the quality of his 2021 machine. I will say besides Zach, Barcia impressed me the most. Crappy starts and come from behind rides were on tap all day, at the ranch, for Justin. At one point he was 17 seconds behind Webb in the second moto, but managed to pass him before the checkers for seventh. 3-7 moto scores do not sound like much, but if you paid attention to the lap sheet, you would be impressed like I am.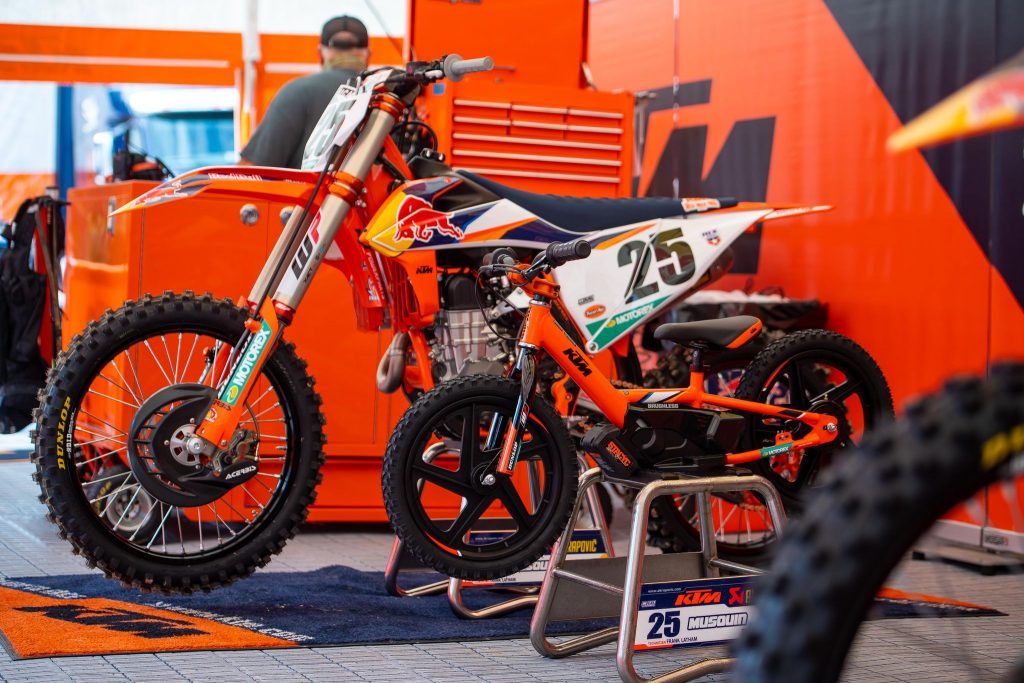 Marvin Musquin: For a guy who hasn't raced all year let alone have a lot of prep time, Marc did great in tough conditions. A tighter track with lots of ruts is Marv's forte and it showed at LL's. I wouldn't have predicted a 4-5 from him so look for Musquin to better himself next round. Podium? Not out of the question at a tight, tricky track like LL's.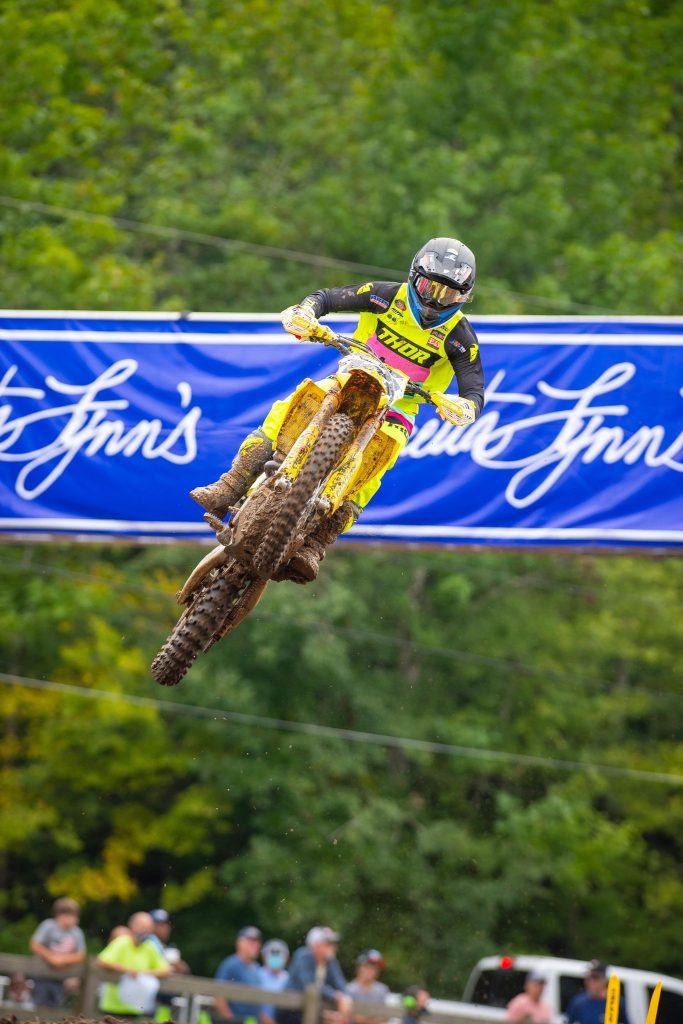 Max Anstie: The RMaRMy was well represented Saturday and this guy right here almost was the best finishing Suzuki rider of the squad. Max has been having a tough go since returning back to the states so an 11-10 is a great way to start the series. The HEP Suzuki team must be ecstatic at what they saw out of the Brit so let's hope he stays healthy and gets into that top 5-7 here soon! 
Luke Renzland: Luke didn't make it up to Canada to race with his MX101 Yamaha team so he got a couple Husqvarna's and decided to go racing. A 21-12 isn't awesome, but the second moto showed that Luke can ride some outdoors on a relatively stock motorcycle. Look for Luke near the top ten this summer. The dude has skills! I mean if you can ride Dreamland, everything else is easy peasy!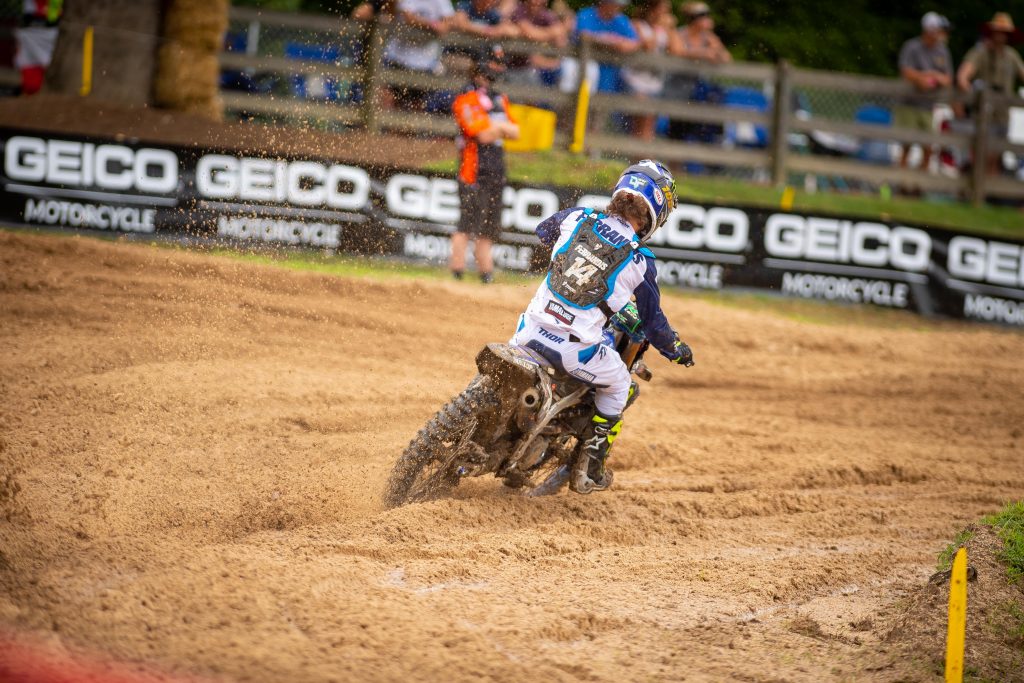 Dylan Ferrandis: Yamaha has to be foaming out the mouth to get this dude on a 450 next year! Dylan absolutely killed everyone at LL's and did it with a blend of speed and finesse. His rolling corner speed was better than any one else and his line choice was also the smartest. Go back and watch moto two and see how his line choice though "Story Land" gained him almost a second a lap. Going to be hard to beat this dude this year!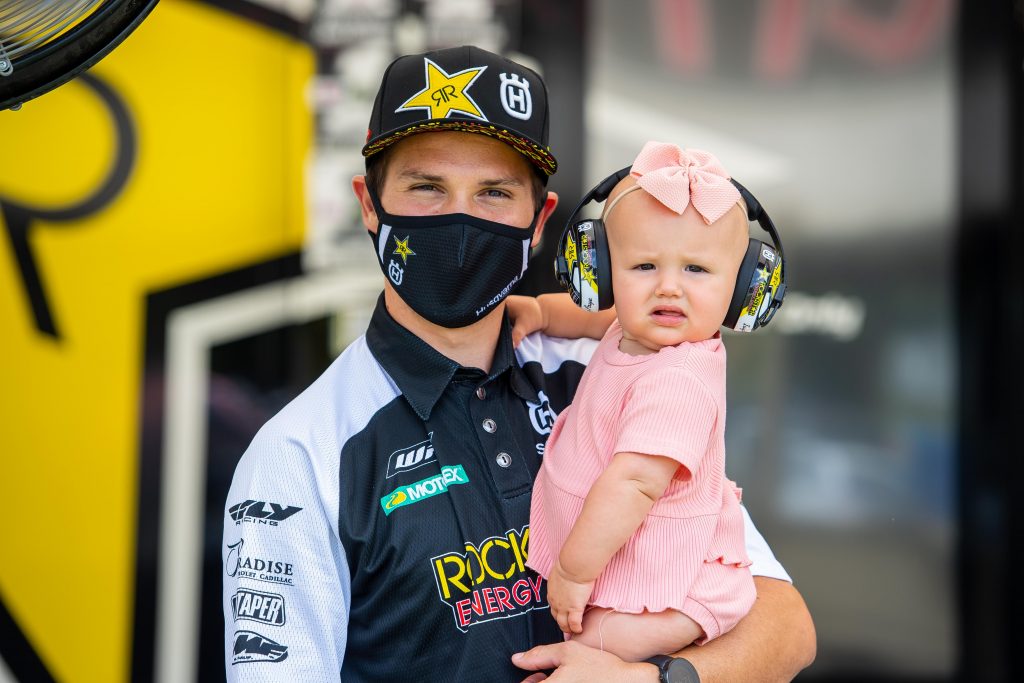 RJ Hampshire: Who else wrote RJ off for the rest of the 2021 season? If your hand isn't raised like mine, you would be lying to yourself. Only three months off from an ACL and you're back riding? WHAT! Ok, so you're riding and then you come to the first national of the year, that is completely rutty, with dirt that grabs your front wheel everywhere and you're not scared to put that same leg out? Oh and you get second overall? What that actual F?! I salute you RJ!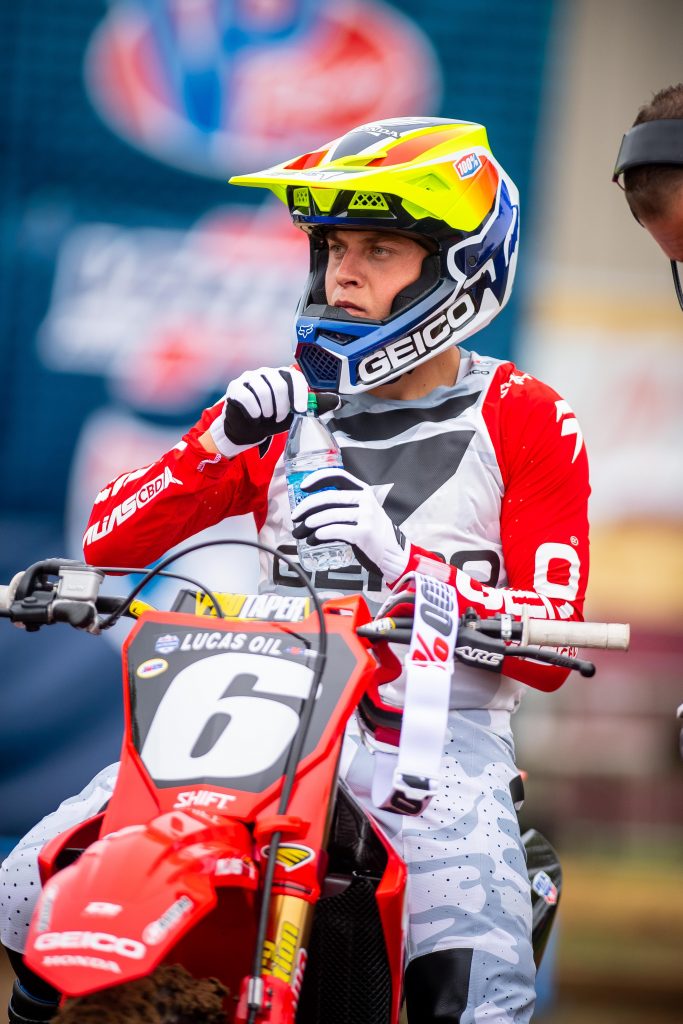 Jeremy Martin: J Mart looks pissed when he rides. He abuses ruts, slams berms and just pushes through jump faces. We are not seeing the old J-Mart yet, but it sure does look like it's coming around right? Let's see what he can do with a start. I think this is one of only a few riders that can handle Ferrandis this summer. 
Mason Gonzales: How pissed off are you if you're a factory rider and you just get beat by an amateur kid that didn't even win his class last week at the amateur national? I mean I don't even have a photo of the dude! I mentioned on the Racer X Loretta's wrap up podcast that this kid impressed me more than Stiles Robertson did last week? Why? His ability to be creative and his technique were impeccable. Sure being at the ranch a week ago helps, but an 8-12 for your first national is a good sign that this kid has a spark. Let's wait until Crawfordsville to really hype him up, but I already got one foot on the Gonzales night train.