Round One of the 2020 Pro Motocross Season kicked off at Loretta Lynn's on Saturday. Going into the day, I was curious as to how things would shakedown.
Would the track hold up to national-caliber competition?
Would the Tennessee rain screw the day up?
How would the new crop of kids do in the show?
And, finally, Jerry, or no Jerry?
So many questions, we did have some answers though, and the man who had all of them correct in terms of fantasy is none other than PulpMX Fantasy SX superstar, Kyle "Chizz is gonna Chizz" Chisholm!
That's right everyone, the man with the offseason plan, Kyle Chisholm took down the Champions League overall for week one with a massive 522 point score, and with it, an Adam Cianciarulo jersey!
Let's take a look at how he did it.
250: Chizz anchored his team with a rookie, bold move! Mason Gonzalez was his top point scorer and top point scorer of all 250 class riders with 94 points at only 5.2%. Chizz also had some "Jett power" as he went with Jett Lawrence for 58 points at a massive 51.1%, Dilan Schwartz with 50 points at 20.9%, and Justin Copper in the all-star slot with 28 points and an 18.9% pick trend.
450: Chizz hit a home run in each class, selecting a single-digit pick trend – top scoring rider. This time his top choice was Jeremy Smith, who put up a perfect 100 point score at only 9%. Luke Renzland was next on the roster with an excellent 76 point score, followed by Max Anstie with 58 points and Marvin "deaux jambes" Musquin as his all-star with 50 perfect points.
Chizz's team is a great example of how gambling and landing on an outlier can make a tremendous difference in large-field tournaments. Landing on two on the same day, that's just money.
Congrats Chizz, on taking down the overall and enjoy that jersey!
Now, let's see how everyone else did.
Most picked riders, AKA "the chalk."
Jett Lawrence proved to be the darling of PulpMX Fantasy yet again as he topped the 1/4 liter-class with a 51.1% pick trend. We also saw rookie sensation and PulpMX listener Carson Mumford get dialed up for a 49% pick-trend, and finally, Dylan Ferrandis rounded out the >30% crew at 32.7%.
Four riders with >30% pick trend in the 450's. Broc Tickle topped them all at 37.7%. Chase Sexton was close behind at 36.8%, AC was next at 35.6%, and finally, Joey Savatgy was well-liked upon his return to racing as he had a 32.6% trend.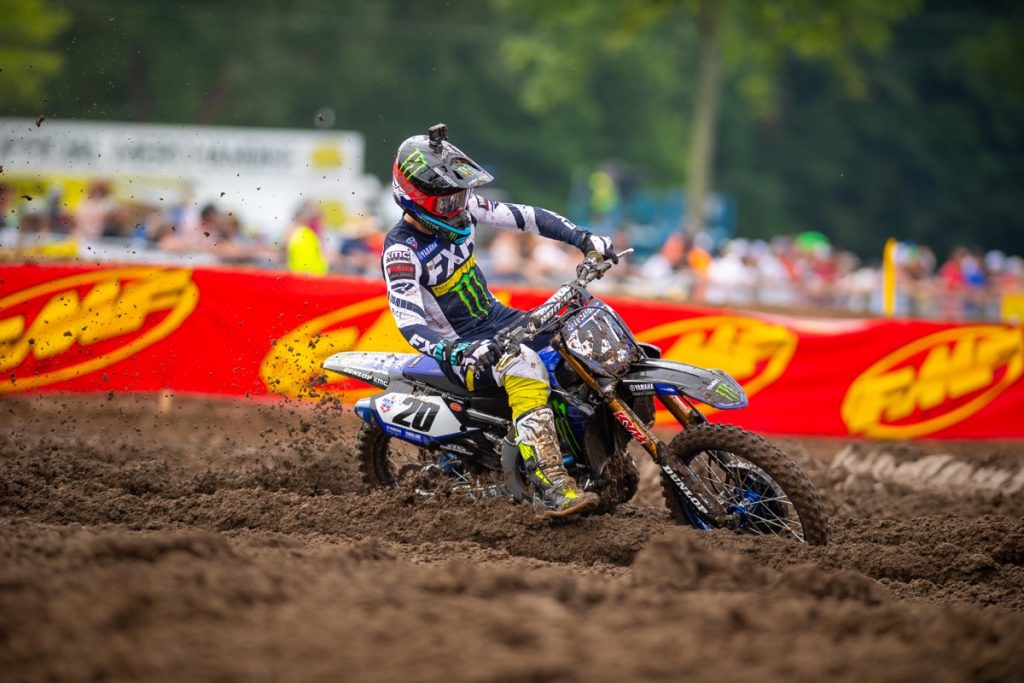 Low owned players who delivered – AKA great contrarian plays
Motocross typically delivers more low owned riders, and LL1 was no exception. As we covered with #TeamChizz, Mason Gonzalez topped the 250's with his massive 94 point – 5.2% performance, but there were others! We saw Matthias Jorgensen (17) put up 78 points at only 1.5%, Nick Gaines (9) scored 72 points at 11.1%, and Jerry Robin – Jerry! (13) rounded out the top low owned with a solid 64 points at 3.6%.
The 450 class low owned riders were topped by Jeremy Smith (17) with 100 points at 9%, but that's not the lead story. The 450 class saw 140 points scored by two riders with a combined pick trend of 0.5%. Yes, fantasy MX can be nuts. LL1 saw Matthew Hubert (17) score 72 at 0.5% and Dalton Dyer (18) with 68 points for exactly nobody, 0.0%. 
Fantasy Duds
Who burned the field? Let's take a look.
There were more than a few fantasy land mines to avoid on Saturday. Rookie Stilez Robertson was the nail sticking up in the 250s with a low 22 point score at 24.5%. 
The 450 class saw two riders with the highest pick trends fail to deliver expected scores. Brock Tickle's and his 37.3% pick trend topped them all; he managed 48 points. Chase Sexton was just behind, 36.7%, and only 38 points. They weren't the worst performers of the bunch though, that honor goes to AC, who only managed 22 points at 35.6% after a 2nd moto crash – DNF.
Fantasy Studs
These are the riders with high pick trends who delivered!
Nobody, next.
First to Finish Line (First Lap) Leaders
If you're playing PulpMX Fantasy MX and you're not picking a Star Yamaha rider for 250FFL, you're doing it wrong. LL1 saw not one, but two Star riders cross the stripe first, Shane McElrath and Dylan Ferrandis. The pick trends here showed only 30.3% of teams choosing with only 18.5% guessing correctly. 
Interestingly enough, we saw fewer teams choose 450 FFL, only 27.5% chose, of those 37.1% correctly chose AC, or Jason Anderson. I'm guessing most were on AC here.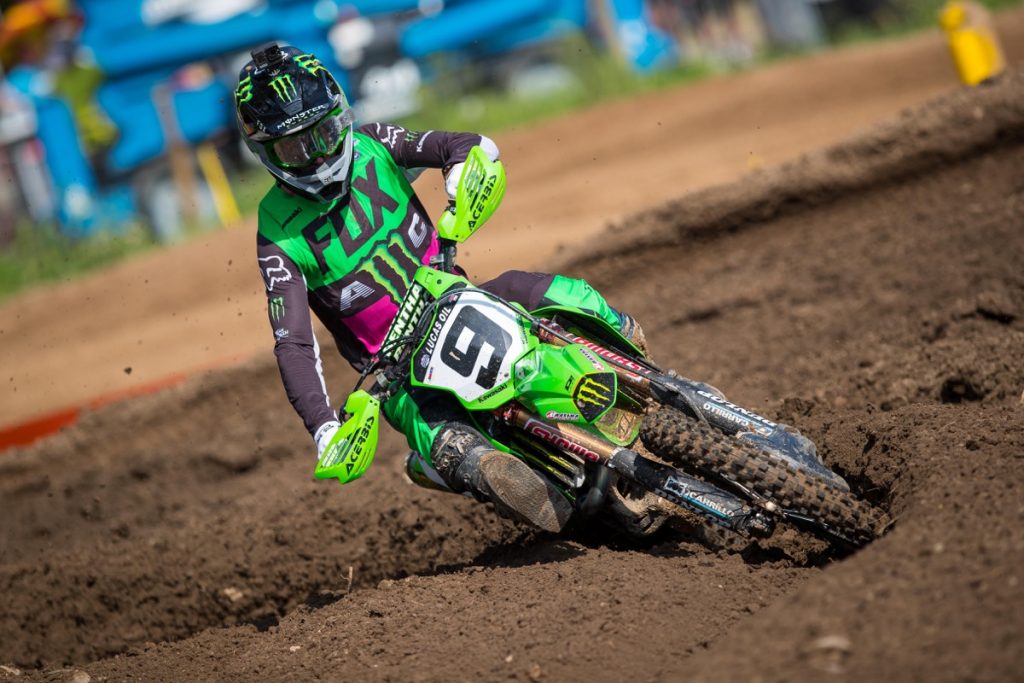 Final thoughts.
Don't put much weight into what happened at the first round. We have a lot of racing left to go and a minimal sample size to go from, however…
I think you can count on continued dominance from Dylan Ferrandis and Star Yamaha FFL's. I think you can also count on bounce-back performances from guys like Joe Shimoda, Stilez Robertson, AC, and Broc Tickle, all of whom will be 2x point eligible.
That's it for this week, thank you for reading and please remember to support the sponsors who support PulpMX. If you have any questions or comments, please hit me up on Twitter @msweeneyphoto.
Hope I see you on the leaderboard!