WW Ranch looked gnarly! From my standpoint and from what I have gathered by talking to a few riders over the weekend via text, this Florida track was the toughest race so far this year. A fast track, with square edges, that bit a lot of riders as well as kickers on some of the jumps meant that you had to really open your eyes up for good lines. This is the type of track that causes arm pump because your bike is constantly moving underneath you and you're pulling back on the bars almost everywhere. Here are some notes from Jacksonville.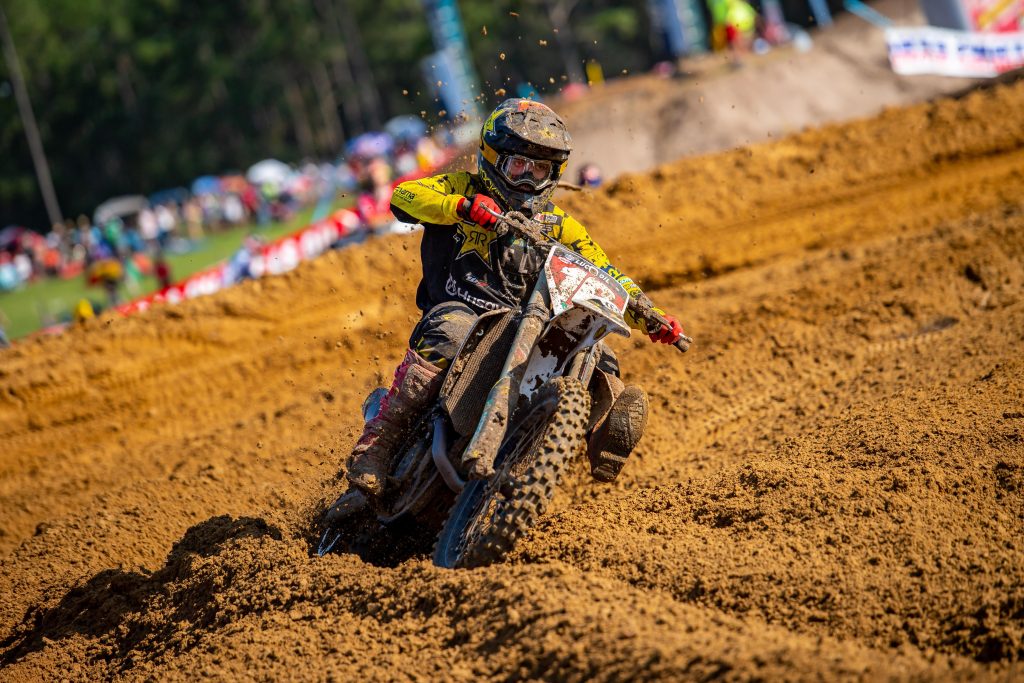 Zach Osborne: Holy bull dog Batman! If there was any rider who rides the most like Ricky Carmichael in this era, it would be Zach at WW Saturday. Those last few laps in the first moto was something to be seen. If you would have stuck a number 4 on Zach's bike, he really could have fooled all of us. Impressive statement ride by Zach and with Adam having some problems with Marv the second moto, this really adds some more coal to his steam engine for the rest of the series. Oh and by the way… I can't begin to understand how much strength it took for him to ride balls crazy in those conditions to make those tough passes. If you ride dirt bikes, you know! It's mind blowing to me!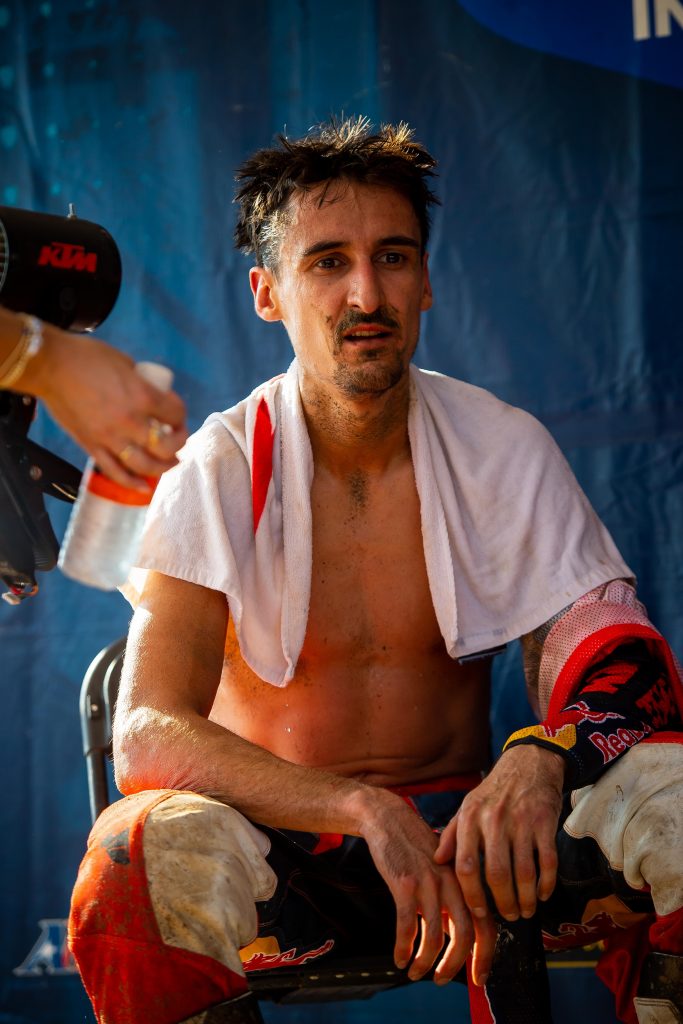 Marvin Musquin: Marv's 3-3 is not indicative of how good he rode in Florida. Coming from a gnarly slap down crash in practice to a second overall makes Marv a tough SOB as well. I feel like the WW conditions doesn't really suit Marv's style, but he hung in there just long enough and was smart enough to gather some strong points coming out of Jacksonville.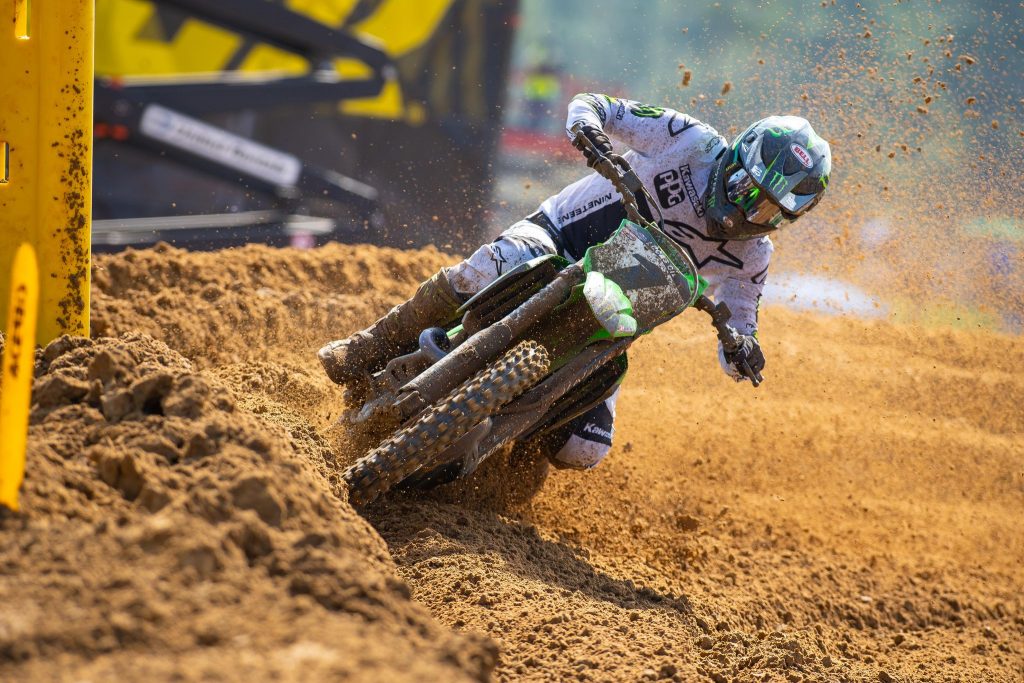 Eli Tomac: Hi Eli! Great to see you again. I am not going to sit here and type like I know what the hell is going on with Eli this summer/fall, but he just looks burnt out. That is until the last moto on Saturday where he looked like the old Eli. I can't imagine the grind or pressure that Eli is going through this season. A SX championship, a newborn baby and the expectation of him killing everyone outdoors might have just taken its toll. I mean he is human, right?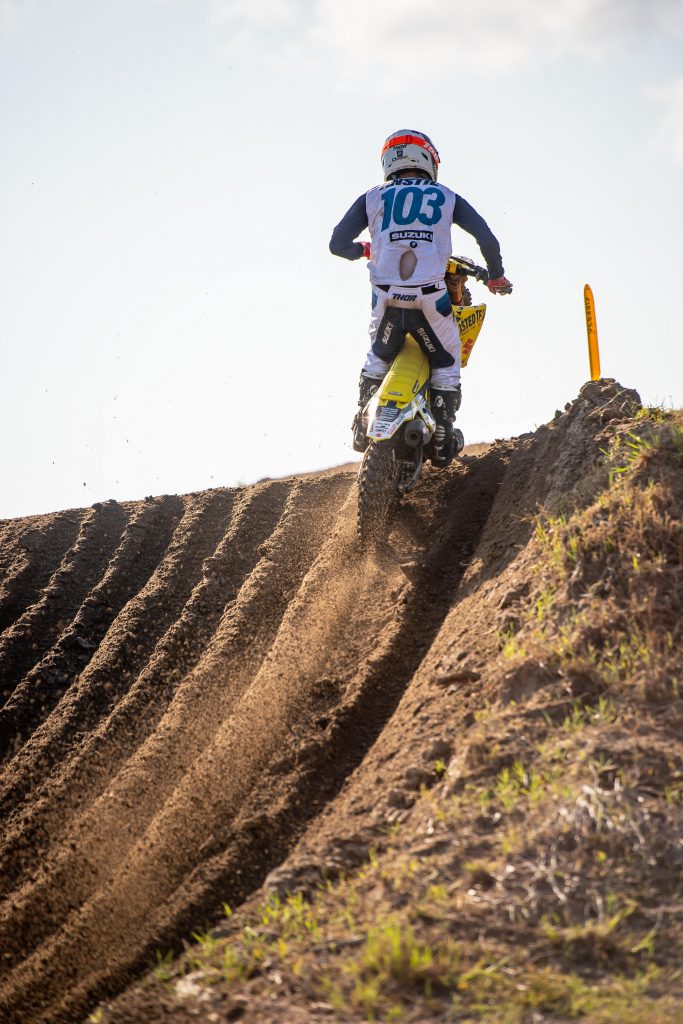 Max Anstie: Max loves sand. Max is fast in sand. Max rode his ass off in the sand Saturday. I also like his creativity in the option lane as well! No hate comms from me on the inside/inside game. To me, it's impressive how well Max is doing on a private Suzuki team with unfamiliar suspension. I think if he had some factory parts with some factory suspension he could be a podium guy at a lot of these rounds.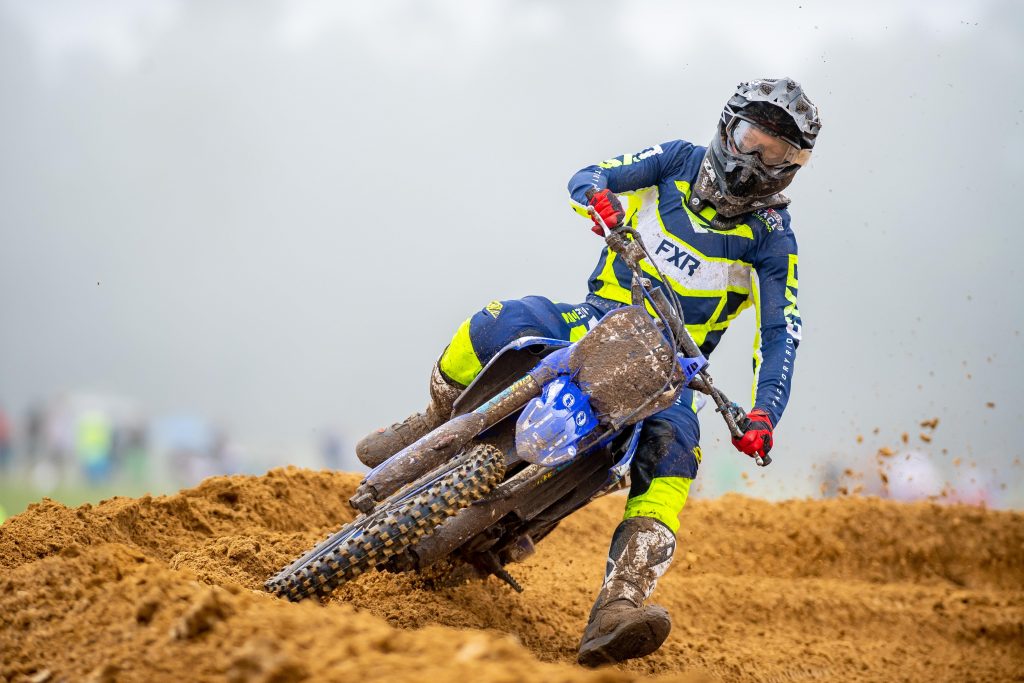 Kyle Chisholm: The dude has been staying home with the family and then comes out and puts the hurt to a lot of riders who have been grinding all year. I texted Chiz after the race and he said he raced a stock Yamaha with an FMF muffler, re-valved suspension, 48T sprocket and race fuel! 15-12 moto scores coming off of the couch! Literally. I love it when older riders just work younger dudes. It shows that just because you are "training" doesn't necessarily mean the quality of your training is good.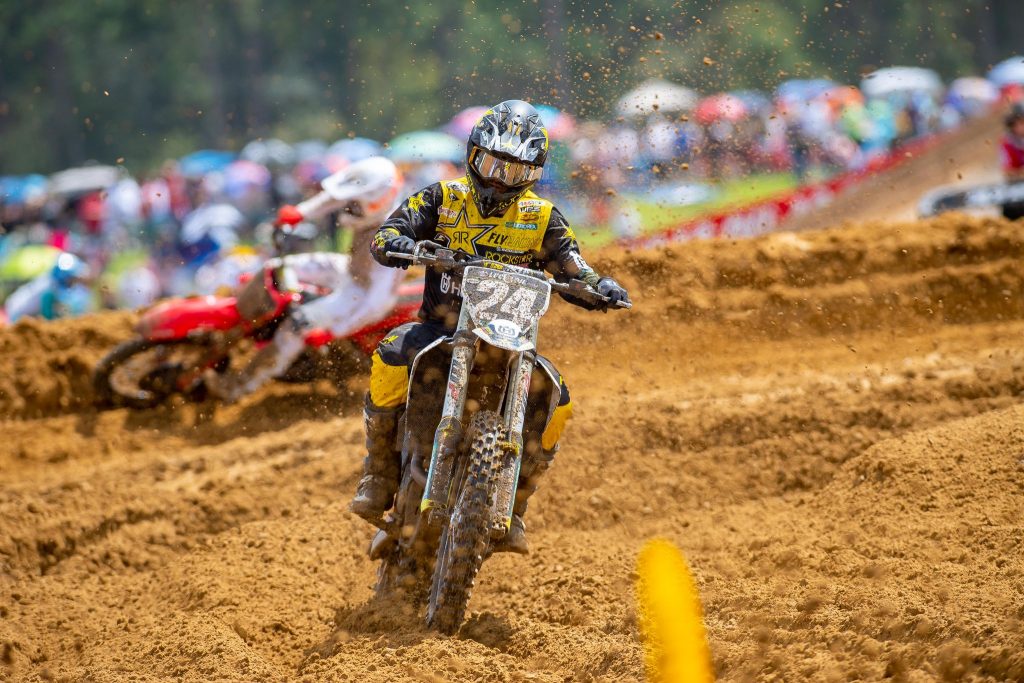 RJ Hampshire: That was one of the biggest crashes I have ever seen! It reminded me of Zach Bell's crash in SX a long time ago. Here's the deal though… As bad as that was, it went pretty dan good! Why? RJ knows how to crash. Yes, that's right there is an art to crashing and when I played this back several times, you can see a few things. Yes, he hit a kicker. Yes, he went into a gnarly endo, but watch how long he stays on his bike for. The Rockstar Husqvarna is nose down as it's coming down, but RJ is still there fighting to hang on. As the bike is ten feet or so from imploding itself into the sand, RJ jumps off at the last minute so the force to his body was minimal. When I say "minimal" I use that word loosely, but if he would have jumped off from the highest point of trajectory, his body and the forces would have been much worse. When you jump off from the highest point in the air, your body has a chance to change direction before impact and that is when things can get really bad. If in fact RJ stayed on his bike as long as he could to prevent as much injury as he could, this is amazing. To have the wherewithal to know all of this when shit goes south in a hurry is something I was never really good at. So glad RJ is relatively ok and to me he is a complete bad ass.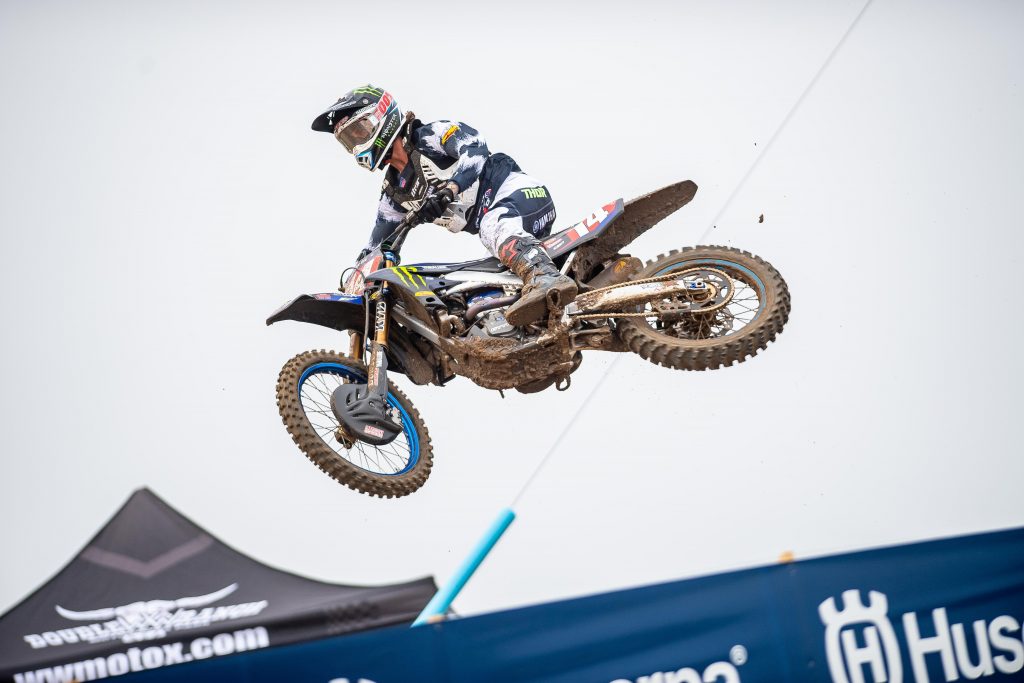 Dylan Ferrandis: Hop. Skip. Jump. Then Bulldog. That's DF14! Enough said.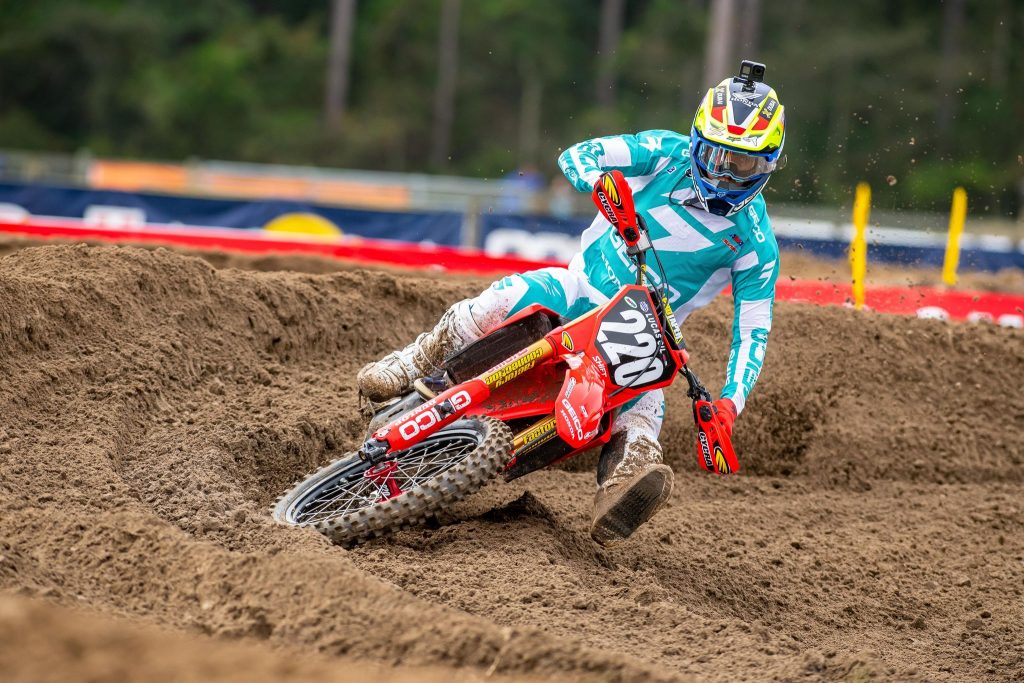 Carson Mumford: A top ten overall for the Geico kid. He is learning a lot this year and looks to be improving, but let's hope he gets to stay on the team for 2021. If the team doesn't find a sponsor he will be on the outside looking in. A 10-11 is pretty damn good for a kid that doesn't get to ride sand that much. California sand is really not sand.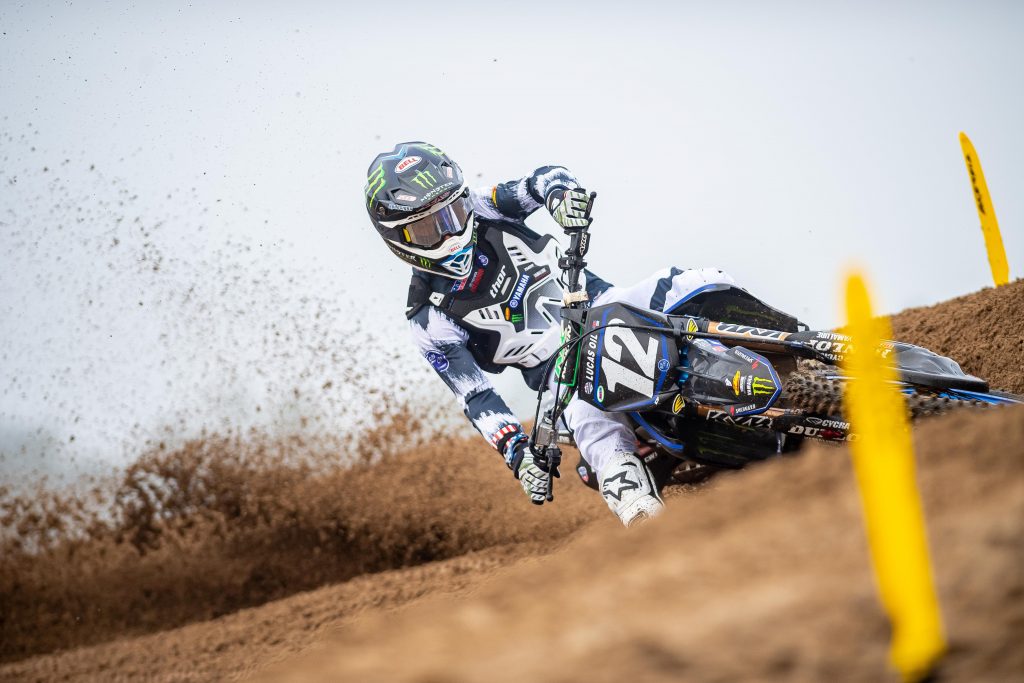 Shane McElrath: Did Shane have arm pump first moto? This is what it looks like a lot of times to me when watching Shane in these first motos this year. He rides really straight up and down and looks to be cruising in corners at times, but then the second moto his body posture changes and he looks way more aggressive. I feel like he can win another race this year, but he needs to string a couple good motos together. I like watching him ride and to me this Star Yamaha fits that kind of riding style.