Here we are, on the eve of the final round of what has been the nuttiest calendar year ever in our sport. Lakewood was damn near an inadvertent night race like we haven't seen since Jake Weimer won the 250 class there on a Pro Circuit bike. The temps have been cooler across the board this motocross season, which plays into the strengths of everyone other than those elite fella's at the top. These guys who train in the sweltering Florida humidity and the thin air of Cortez, are still the best guys but their gnarliness isn't as amplified in these cooler temps where no one is really getting worn down Moto to Moto from one Saturday to the next.
The Lakewood track has always been kind of slot car, follow the leader-ish and this last weekend was a little bit of that but also left some options with it not being as deep. It was definitely still pretty hard and rutted but passes amongst the leaders were hard to come by without an obvious mistake and we saw a few. The most notable of these was AC's nut punch when he hit that kicker in Moto 2 with Zach-O closing in and then a few laps later, possibly the most exciting part of the race, when AC was setting up a Barcia-like pass attempt that he backed out of a little bit and ended up sending him over the edge of the turn with little hope for another opportunity on this Saturday.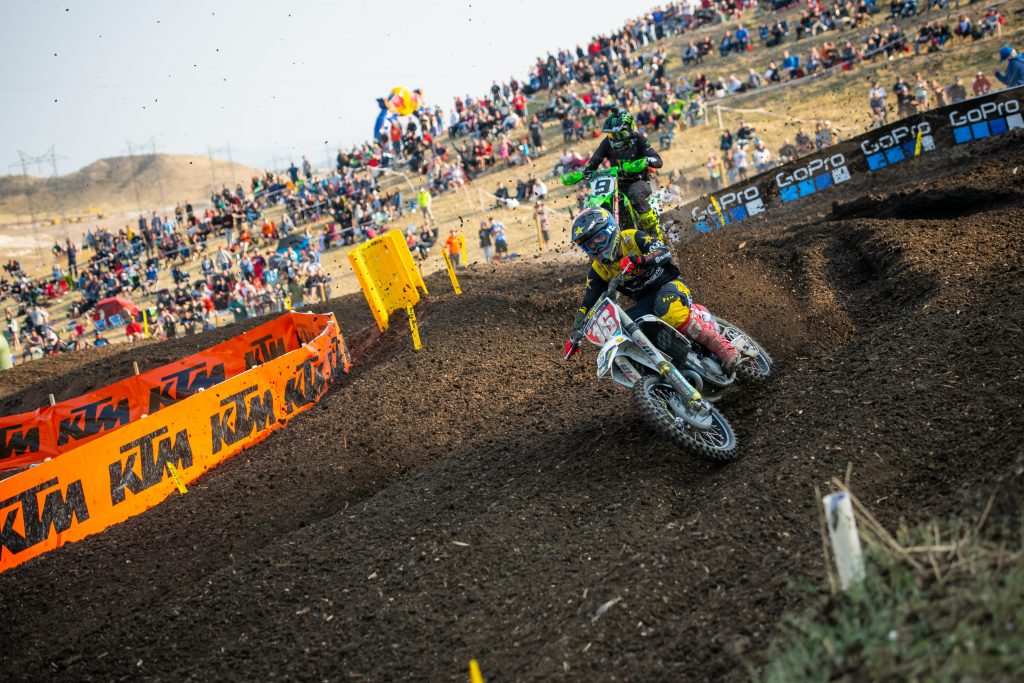 It was great to see Eli, the TRUE Eli shine through again. That odd clutch issue (which was explained as a dirt clod issue) nearly allowed AC back by which would have really ratcheted up the drama for the last round at Pala but he worked it out and secured the overall win. Zach has done a veteran-like job of managing this points lead through a few issues that have fought his progress at times; and all the years of struggle at various points of his career have certainly let themselves to his keeping a cool head through them. If he doesn't etch this title in stone 5 days from today, everyone and I mean everyone will be shocked. Between nursing that flat tire at Millville, reeling in and passing everyone at WW Ranch and managing the foot pain of a first turn altercation in Lakewood, Zach has been impressive and resilient. I don't use the word deserved, nobody deserves anything but he has absolutely earned this potential #1 plate.
Adam Cianciarulo has come away with quite the treasure out of a generally gross 2020. Having graduated from a comparatively underachieving 250 career compared to what was anticipated throughout his amateur career; Adam did walk away with a 250 MX title before embarking on his 2020 450 debut. He nearly won his first 450 SX ever, qualified quickest in the majority of the SX races he competed, ended his rookie 450 SX program on the sidelines and has really come out swinging in this 450 MX series. As has kind of become the AC standard, these impressive highs just need to be balanced with not quite such extreme lows. In his defense, through this 9 race outdoor campaign, AC's lows have been much less dire to his points-collecting than those years on the 250. He's still in this thing as we head to Pala and as much as we expect Zach-O to seal the deal, an AC upset would not be the craziest thing we've come across in this year of crazy.
With Nick Wey in his corner and the volumes of perspective, experience and level-headedness he brings, 2021 really is shaping up to be a stellar opportunity for a ripe and experienced sophomore year Adam Cianciarulo.