Juice31 squeezes by first and second place to take PulpMX Fantasy Championship!
Wow, what a weekend at Pala – Fox Raceway! As we entered the final race weekend, a scant 29 points separated first and third place for the overall championship. Leaving Thunder Valley, the overall championship looked like this:
F150 Motocrosser – 3951
Maryanne – 3941
Juice31 – 3922
Needless to say, that didn't last. Juice selected a solid team that put up 563 points, allowing him to take down the overall championship by 38 points.
Here's a look at the championship squad:
250s. Derek Kelley – 80 points at 17.7%, Brandon Hartranft – 72 points at 52.3%, Gage Schehr – 54 points at 7.6%, and Jeremy Martin at all-star with 47 points at 16.5%.
450s. Coty Schock – 100 points at 33.8%, Alex Ray – 68 points at 22.5%, Broc Tickle – 62 points at 25.8%, and Christian Craig at all-star with 50 points at 43.7%
FFL: Juice31 correctly chose Justin Cooper and AC for an additional 30 points.
Juice31's team was interesting with a championship on the line. The build was pretty chalky and included low floor plays like ARay and Gage Schehr. Definitely not without risk, but in the end, it worked out great, vaulting from third to first when it counted the most.
Congratulations on the Championship Juice 31, and enjoy that 2020 Yamaha YZ250F. Well done!
Season stats: It took an average score of 498.3 to win the overall championship. Juice31's low score on the season was 400 at Red Bud 2, and his best was 586 at Lakewood. Talk about finishing strong. He scored 1149 points over the last two races.
The breakdown. (literally)
In the end, F150 motocrosser lost the championship by 38 points. A look at his Pala team shows he was the only team of the top three to choose Mitchell Falk, who scored zero points. Falk qualified 19th and raced only 7 laps in moto one before his bike blew up. He was unable to start moto 2, resulting in a gaping hole in F150's lineup.
The next time you're lamenting a lousy fantasy day, think of our friend F150. The bike failure devastated his chances of winning the YZ250F. Regardless, I'm sure he will enjoy that Dirt Dreams vacation. It's a great time of year to go ride!
Maryanne finished the season in third and was consistently near the top of the leaderboard for the last half of the season. Her team averaged 493.8 points per week. Her highest scoring week was 641 points, good for 18th overall at Lakewood, and her worst was a 343 point week one score at Loretta's. Maryanne takes home a $1000.00 MotoSports.com gift card. Enjoy the shopping!
Congratulations to all on the Championship Podium finish. It's a fantastic feat to be able to maintain such high weekly scores.
Now, let's take a look at the final week of racing.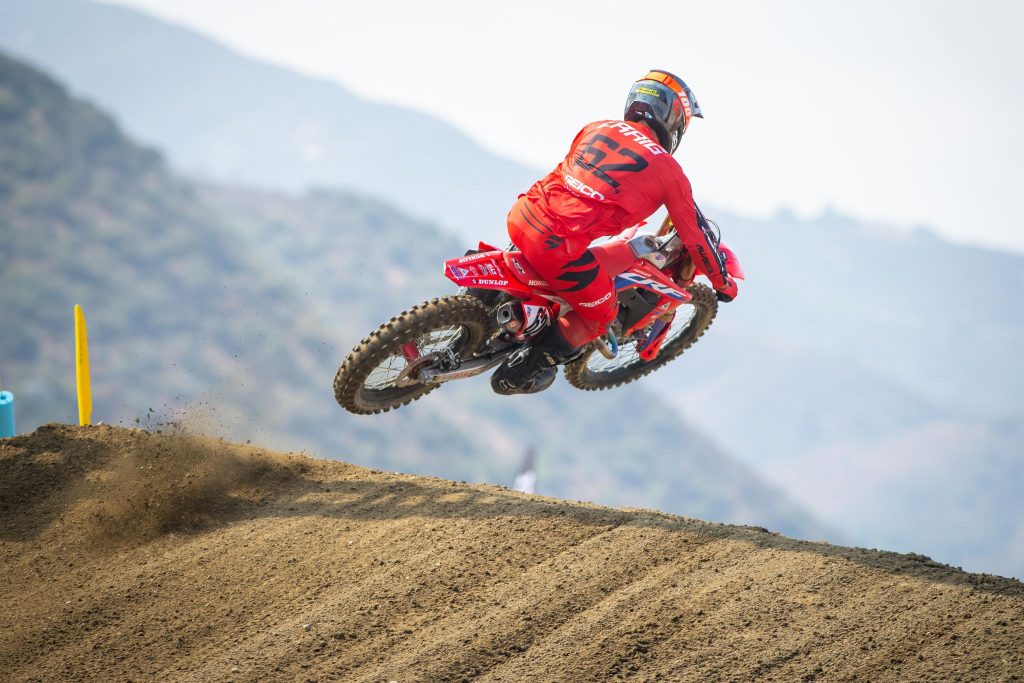 Most picked riders, AKA "the chalk."
Lots of high pick trends at Pala. Brandon Hartranft topped everyone with a 52.3% pick trend as a 3 handicap. He paid off nicely with 72 points. We also saw high pick trends for Dilan Schwartz – 40.9%, Jett Lawrence – 36.9%, Mitchell Falk – 30%.
450s: Christian Craig topped the 450 class pick trends at 43.7%. We also saw high trends for Isaac Teasdale – 36.7%, and Coty Schock at 33.8%.
Low owned players who delivered – AKA great contrarian plays
Brayden Lessler topped the low owned high scores in the 250 class with a fantastic 80 point score at 0.2% as an 18 handicap. We also saw Geran Stapleton (18) with a 78 point – 0% stat line and Gared Steinke (16) with a 74 point score at 5.1%.
Justin Hoeft put up another great score on the 700 machine. His 13 handicap netted 86 points for 5.2% of teams. Cade Clason scored some fantasy redemption at Pala, with 72 points at a 17 handicap for 2.2%. Finally, Tristan Lane also put up 72 at a 16 handicap for just 1.5% of teams.
Fantasy Duds
Who burned the field? Let's take a look.
Mitchell Falk's mechanical DNF – DNS zero-point score nuked 36% of PulpMX Fantasy teams this week. We also saw a mechanical cost a bunch of points for the 31.9% of owners who chose Justin Cooper.
There were no high pick trend busts in the 450 class.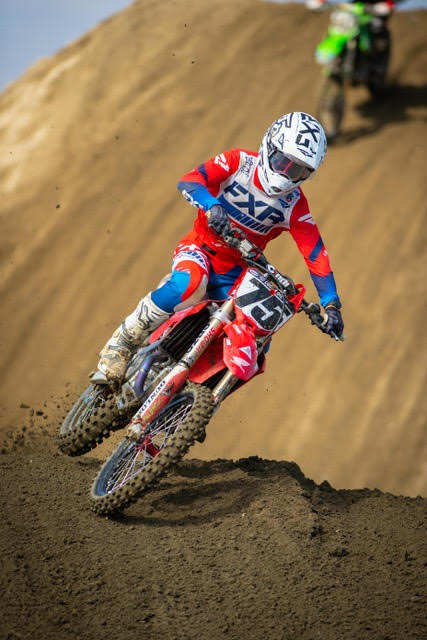 Fantasy Studs
These are the riders with high pick trends who delivered!
Brandon Hartranft and his 52.3% pick trend 72 point score topped the 250 class. He was the only rider with a top score selected by more than 20% of teams. Derek Kelley was at the top of the class, with an 80 point score at 17.7%.
Coty Schock and his 2021 Honda topped the list in the 450 class. His perfect 100 point score was selected by 33.8% of teams. We also saw a perfect 100 from SoCal local Robbie Wageman at 17.9% and a nice 72 point score from Isaac Teasdale at 36.7%.
First to Finish Line (First Lap) Leaders
The season concluded with the Star Yamaha and AC FFL show. The 250 class had a 65.8% pick trend with a massive 92.4% correctly guessing Justin Cooper or Shane McElrath. In the 450 class, 68.9% took a chance, with 96.8% correctly choosing AC or Marvin Musquin for the extra 15 points.
Final thoughts
That's it for the season! Thank you for playing PulpMX Fantasy and for reading this column every week! Hopefully, we will have Supercross to write about in January. Until then, please remember to support the sponsors who support PulpMX Fantasy. If you have any questions or comments, please hit me up on Twitter @msweeneyphoto.
Hope I see you on the leaderboard!