There's quietly been a little moto coffee revolution going on here in the sport lately. And hey, what do you know? That fits right up my alley as my wife and I are big coffee people. Yes, I put flavored creamer into my coffee whenever I can and yes, you real coffee snobs are probably disgusted but that but YOLO, I don't care.
Let's review some of the different brands out there yeah?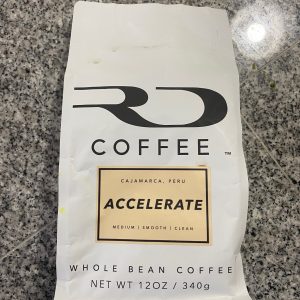 RD Coffees is a new venture by SX/MX legend and by all accounts, he's deeply involved in the process of making the best coffee. Dungey is perhaps the quietest legend we've seen in the sport in a while and I feel like his coffee is also. It's mild, it's smooth and it's good. All things that encapsulate Dungey as a rider right? The Accelerate is a Peru coffee so it's not going to be something that lingers on with an aftertaste (which I don't like). All in all, a very solid coffee and very consistent.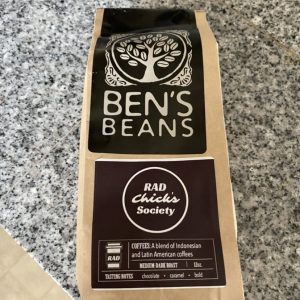 I don't know much about the Rad Chicks Society but they hit me up on DM and offered me up some of their coffee to try. Hey, as I said I'm down with coffee and I'm definitely down with rad chicks so it seemed like a natural. This coffee however wasn't my favorite, it was good but as I said off the top, I like a mild coffee and this was rather strong. Nothing "wrong" with that, just different tastes for different people right?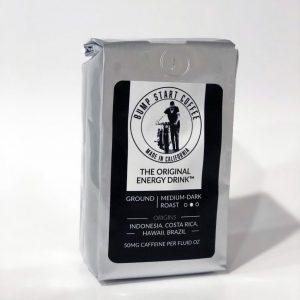 Bump Start coffee is a new company out there and it's partly owned by former factory rider Cole Seely. I liked this stuff, it reminded me a lot of the RD coffee in that it was good, it was smooth and it didn't shock me. I don't know anything about the caffeine level in this blend but it did seem that I was a bit more jacked up after a couple of cups of this. Then again, maybe it was something else- not sure.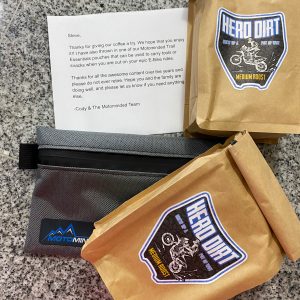 Don't know much about the Hero Dirt Coffee company but they hit me up AND sent me a little gift as well with my coffee. I got the light roast because of my preference but I almost wish I had gotten the next strongest as this wasn't the most kick out there. I also had gotten grounds which I prefer beans and I do the grinding. I liked this stuff, it didn't do anything bad and it was smooth and easy to take down. Just didn't get me as jacked as I would've liked you know?