Lots of things going on in our sport these days with signings, the unfortunate folding of the GEICO Honda team and much more. We wanted to get the pulse of the pits on some of the stuff happening these days so we called up a rider, a team manager, an industry person, and an agent to get their honest opinions on some of the hot topics in the sport.
To really get their true feelings, we promised them anonymity and so without further adieu, here's what they had to say: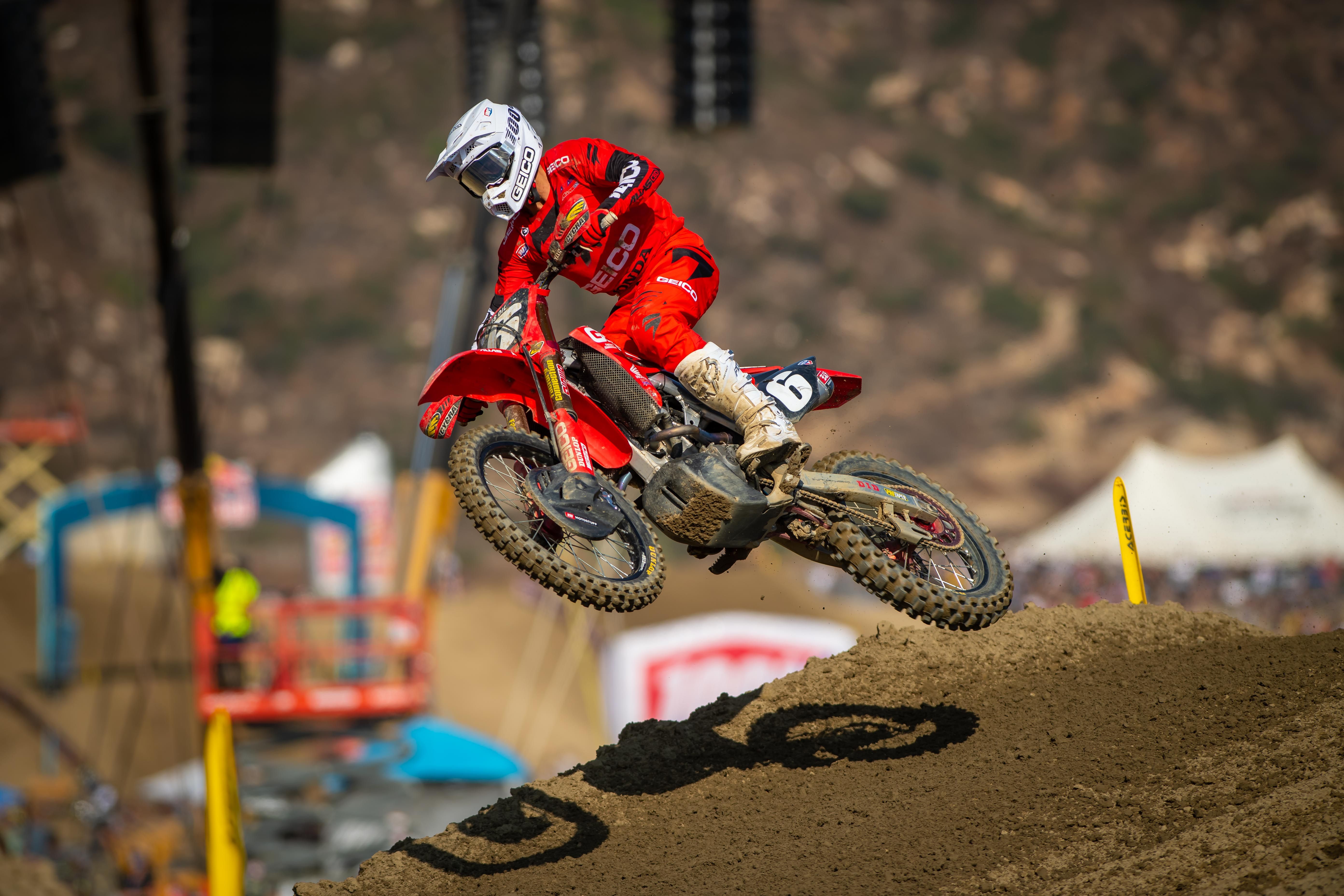 TOPIC: Jeremy Martin goes back to Star Racing.
INDUSTRY GUY: I only believe it because I believe they both want to win. It'll probably be J-Mart's last year in the class.
RIDER: If you want to win, sometimes you got to put some shit aside. I think it wasn't a money move, for sure. I think he probably would have made more with Mitch, but I think it wasn't a money move.
TEAM MANAGER: Business is business. They have a little edge right now on some other teams. When it comes down to strictly business, you want to put yourself on the best position possible to win. I think they're in a good spot, and he put himself in a spot that he knows he can go back and potentially win. The bike hasn't changed much. It's probably only gotten a little bit faster since he was there, and the chassis is probably relatively the same.
AGENT: It's crazy. Absolutely crazy. I understand the business side of it, but we all know the back-end story of how that all went. I think it's a great motorcycle. You don't have to be sort of an expert on that. But I think he'll be super competitive next year. It's J-Mart; he's always going to be competitive. So I think it's a smart business move. However he got across in his mind to get back there and mend the bridges he mended, or however he did that, kudos to him. I think the number one thing is here we're self-serving in the industry. I think people have said it before. Some crazy stuff has happened like this in the past. Like what, they're friends again? They're working together?
Business is business. I can't really talk about being in that situation until I am, but maybe one day I'll call you and go, "I just pulled a J-Mart!" I'm probably going to go call that a J-Mart where I'm like, "I'm sorry. I am an agent and I just pulled a J-Mart." So I think we're just going to name that calling it a J-Mart, so when people kind of talk shit on people, I think we just now take it with a grain of salt and say, if there was an offer to go back there, would they go back there if they had no other option? I probably think 99 percent of the people in the industry would.
TOPIC: Star Racing Yamaha is getting the Yamaha 450 Class team & they've been very aggressive in getting 250 riders signed up.
INDUSTRY GUY: They want to win. I go back to the same thing. That's really how they got to be. They see (Nate) Thrasher is the best amateur right now so they're going to go get him. They're not doing anything illegal. It's not even greasy. It's just a little less ethical than some of the other OEM's. They just back their guys. If they see anything in the contract that they can exploit, they do it. They take the opportunity. They're trying harder. They're being more aggressive about it everywhere. They're pencil whipping people.
RIDER: They're trying harder to win, in my opinion.
TEAM MANAGER: I think when they're in a position where they're winning, it kind of goes back to the Mitch Payton era when five, six, seven, he could kind of do whatever he wants. His bike was so good that it didn't matter. He could get who he wanted and made people wait. You kind of have it in your hand. So I don't know. We'll see. I don't technically like doing business with people like that, but it is what it is.
I'm interested to see. Obviously their 250 platform is good. They've been successful with it. The 450 I think might be a different animal, so see if they just try to replicate what they've done in the 250, see if it works. If not, then it might be a lot of work. It might be turn-key. I think it could be a challenge.
It's going to be a lot of riders. A lot of things going on. The tough thing about having a lot of riders is it always seems that when you have one engine go, the next day another engine goes, and then the next day two more engines go on all the guys. So when you have 26 guys or something, that's a lot of stuff. If everything's good, it's great, but when it starts going bad it's a lot.
I don't see their results changing right away. I think they're going to try to do what they do on the 250, and then if that doesn't work then they're going to have to really go to work and try to develop the bike, which is going to take the focus off their program. When you have that many guys, it's going to be very difficult to really focus on that program.
AGENT: They're very aggressive. Good for them. Good for those guys. They're definitely not shy in making aggressive moves.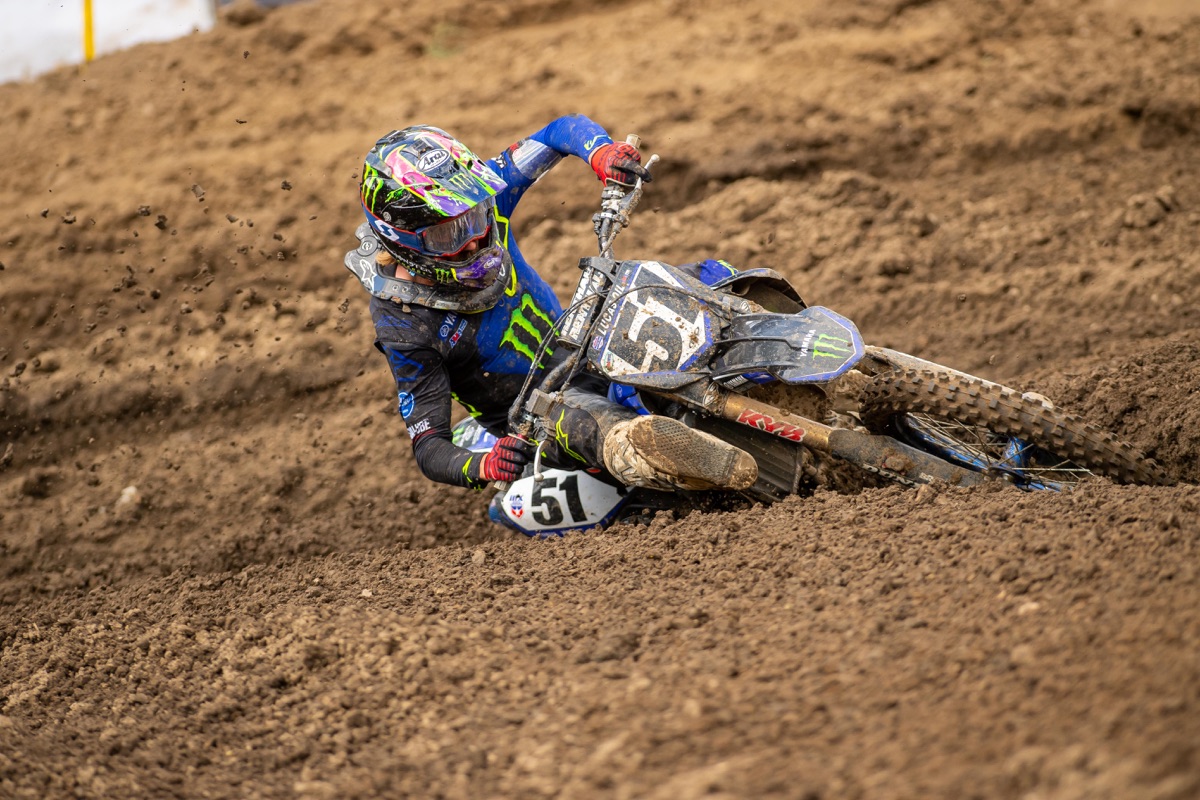 TOPIC: The Troy Lee Designs/Red Bull KTM team essentially "trading" Nate Thrasher for Justin Barcia.
INDUSTRY GUY: I don't know that it was weird in a sense that Gas Gas had to choose. They need Justin Barcia more now than they needed Thrasher now, and they need to perform now. So, if they had to give up Thrasher but they got Barcia, that's why they did it. Of course they wanted Thrasher, but for me I think they need to win now and that's why they did it. That's my opinion on that.
I think the Barcia thing was in the works. Barcia didn't want to stay at Yamaha, from everything we knew. So it was good for everybody. I agree. It changed for Barcia and then they freed up some money to go after some other riders. So I think overall it was a good move for everybody. It was definitely kind of our sport's first trade, kind of like that. But you got to remember, they all have the same agent in Lance Langston so in that scenario, say that was a PC deal. They probably wouldn't have even had Thrasher's contract to find the way to get out of it. I think it was a good move for everybody. I think if you're Gas Gas, you need to win. Thrasher is not the guy to win now.
RIDER: I think it started happening a lot earlier than what people think. Star definitely wanted Thrasher, but I think honestly it was a move that was good for both sides because Star got what they wanted and Gas Gas got what they wanted. They got out of a contract with Thrasher that was a lot of money on the books, and that opened things up for them to be able to try to go get J-Mart. Obviously they didn't get him, but they had a lot of money tied up in Thrasher that was going to be tied up for a while. Gas Gas needs to win now. They can't just keep developing guys. I think there is something happening inside KTM right now that Roger (De Coster) is still very much on that kick to develop all these new guys, but he only gives them a year or so to do it. It's like sink or swim, then he kicks you out. Then he wants to circle back and blame Gas Gas or something for their guy not winning, when all along Gas Gas kind of just wants to get somebody that can win now. They don't want to develop talent anymore. They've been doing that for a while and it's hard to get that one guy to stick. And they got the best 450 guy they could have got by far. If they weren't going to get Zach Osborne or they weren't going to get Barcia, they probably just going to stay a KTM 250 team. You ain't going to go racing with (Joey) Savatgy.
TEAM MANAGER: I don't think (Justin) Barcia is going to train down at Baker's Factory. He's going to continue doing his thing. So hopefully it's some fresh light. The way he rides the bike, he rides it pretty high in the revs. So I think the steel frame will kind of help maybe not bind stuff up so bad.
AGENT: Firstly, I love the situation, by the way. I think it's great. Good for Justin. Yeah, I think it'll be great over there. I think the way I look at it, Justin has one of the best stories in the sport. Remember when he showed up to Monster Energy Cup on that Honda with an Alpinestars graphic kit to where he's got to today with multiple supercross wins, three I think? Justin keeps going. He's done well. Props to everyone who made that Barcia/Thrasher thing happen. I don't know how the feelings got hurt or whatnot, but awesome.
TOPIC: What is going on with the Troy Lee Designs/Red Bull KTM, now Gas Gas, team? What's the problem over there?
INDUSTRY GUY: Honestly, it seems like it's pass the buck a little bit. They don't have the ability to do whatever they want. If they want to cut their subframe 12 millimeters, they can't just do that. Everything runs through KTM, through Ian (Harrison), through Roger. When things don't pan out, I think it's Roger that is kind of like… Honestly, I would just say it starts from the top. It's not Robert Jones. It's Roger. He's putting the brakes on a lot of things just based on how he feels. I firmly believe he wants orange to be one, white to be two, and red to be three, and that should not be the thinking with somebody in his shirt. That should not be the thinking.
RIDER: For instance, when they were going for Barcia, Roger and Ian were pushing for Savatgy. Gas Gas kept going, why? That was when Justin was winning a race. Everybody thought that, "Well, if they get Barcia, maybe Barcia beats us and it looks bad at KTM." That's Roger's thinking. And he doesn't want them to beat him. So Joey, he's not threatened by Joey. So he was like, we'll just put him over there. It was like, Gas Gas is doing okay, but they're not great. So that was a big talking point.
TEAM MANAGER: Hopefully they can kind of go back to what they've done in the past, not be kind of so controlled by KTM. Everyone is talking about the Yamaha advantage in that class, I think, obviously it plays to track conditions more. If the track is a little bit more hard pack, and second moto the track is more grooved in and everything, I think everybody is not at such a disadvantage, but definitely when the track is deep, soft, in the morning practices and stuff, if the track is muddy or super deep in the first practice, you could usually count however many Star guys are on the track because they're one, two, three, four, five, up to 26 or whatever it's going to be. You'd be kind of foolish if you didn't look at it and go, holy crap. We got to figure something out.
AGENT: I don't think it's a lack of trying. Possibly a talent issue more than anything. Maybe a recruitment issue. I think the motorcycle will be a great motorcycle. I just probably question the talent/recruitment side of things. That's hindsight, 20/20. I think other teams have thrived. Like in the NFL where they go back and say, let's redraft 2018. We're able to go kind of like one of those situations. I think Tyler Keefe and those guys were probably like, we could do a couple do-overs. I just think it's the American amateur motocross system. These kids are good for five laps. These kids learn no technique. They just go and hold it pinned for five laps. They learn poor technique. They learn just to get to that checkered flag by all means, any means. You get to the pro races and it's 30 minutes plus two laps. That ain't going to help you.
TOPIC: Red Bull KTM is going to put Max Vohland in the factory truck in 250SX.
INDUSTRY GUY: My opinion on the Voland thing and the young talent is in the U.S. there's not young guys winning. It's not like Europe. We have 30-year-old guys winning the 250 class. The average age is 26 years old to win a moto this year. Guys like RJ Hampshire and J-Mart and A-Mart and Dylan Ferrandis. In Europe the bikes make a lot of difference, and there's not a Pro Circuit and a GEICO and all these teams over there. There's KTM and Husky. And then there's Yamaha. If you look at everything over there, sure, those guys are very talented. (Jorge) Prado is very talented. (Tom) Vialle is very talented. But they are also on the best bike. You go back to a guy like (Thomas) Covington. Covington was winning GPs and then came to the U.S. and he struggled. I know there were more issues, but it's because it's more equal over here, I believe.
I think Max is going to struggle a little bit. Coming in with pressure. Supercross, he hasn't ridden much of it. He rode Straight Rhythm and he had a big crash. I think he'll learn and he'll get it and he's going to be very talented. He is very talented. But I don't think he wins supercross next year.
RIDER: I think it just goes back to the people at the top at KTM really want young talent. They've seen it work twice now in Europe with Vialle and Prado. So I think they see something in Voland. I think it was a three-year factory deal. He was TLD guy, but because TLD is not the official KTM team, he was able to get a new deal, I think is what happened. But in the USA, the older guys win in the 250 class. It's not like Europe, there's five other OEM's over here with good equipment.
TEAM MANAGER: Massively surprised, I'll take my hat off if it works but put me down as very skeptical.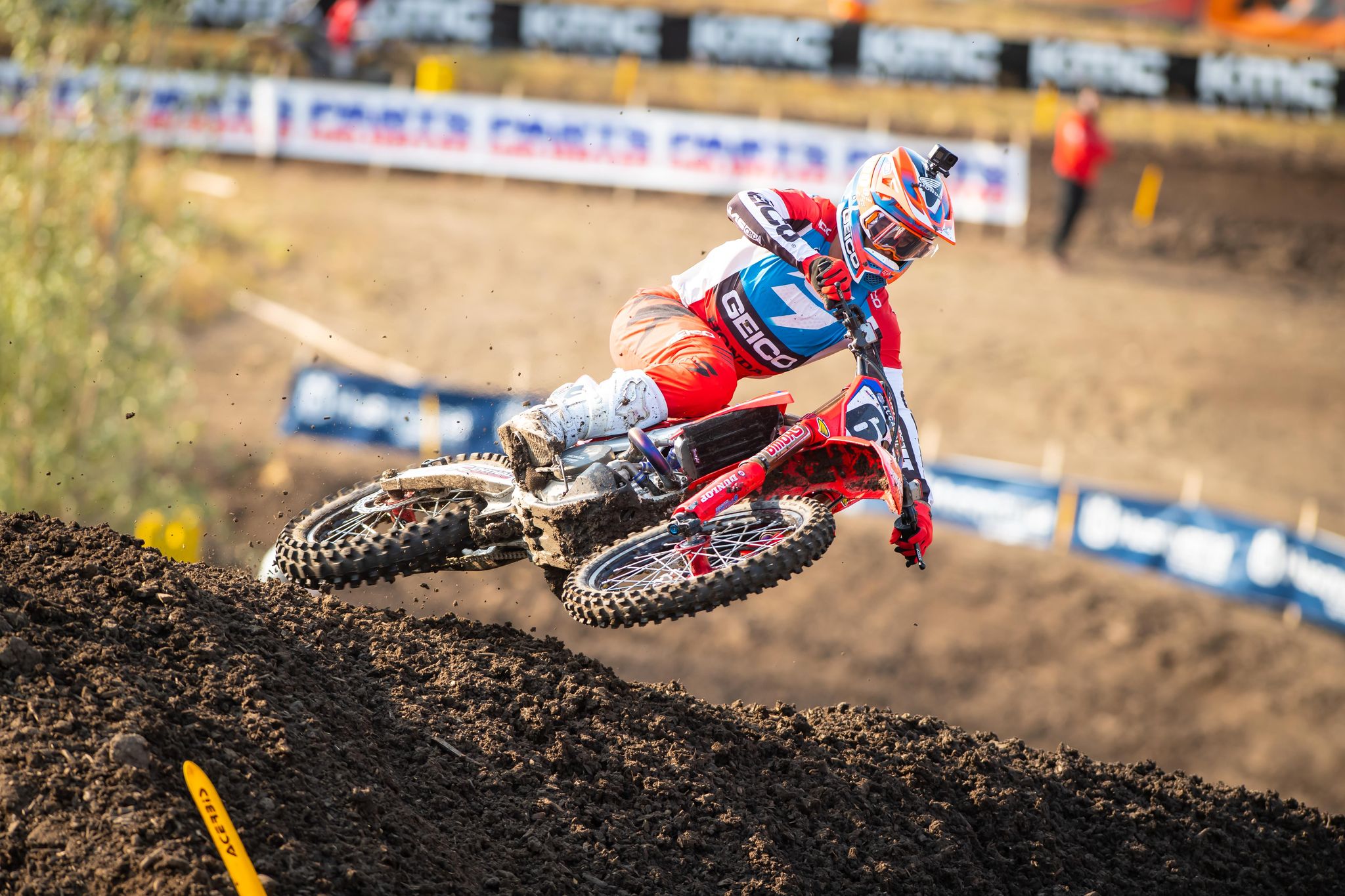 TOPIC: After years at GEICO Honda, Christian Craig moves over to Star Yamaha. Will it help?
INDUSTRY GUY: I don't know that it's it for him, but I think he's going to do great. I think he's going to do well on that bike. He just got second in a 450 moto at a national. I know there's some hurt people and stuff, but he was legit the last couple races. I think him stepping away from the family business, you could say, and going somewhere else and it being different, I think it's going to benefit him. I think he's going to be good. I think Christian is going to win races next year.
RIDER: I think again it's like this is a pivotal position in his career to where he doesn't have that failsafe. He's now on that team that is DGAF, and he'd better produce. I think he will. I do think he will be a multiple-race winner next year.
TEAM MANAGER: Did anything unlock for Shane McElrath when he went there?
It did not.
There we go.
AGENT: No. I don't think this is the answer for Christian Craig. It's not like we're talking about a guy who never had a good motorcycle to race for the last six years. His teammates have won around him.
TOPIC: Ken Roczen didn't race the Lucas Oil AMA Pro Motocross Championship this year, what's the future hold for him in 2021 450SX?
INDUSTRY GUY: I think he's going to be a little threatened by Chase (Sexton). I think Chase has speed. I think Kenny is a bit of a question mark for me. I don't know where he's going to practice, where he's going to train, if he's going to California. He doesn't seem to know yet. I'm not real high on Kenny right now. I think that he's going to run into some obstacles.
You got to remember too, Honda looks to be taking on a 250 program, an in-house program. I don't know that Kenny is going to have as much say anymore when other guys are taking the spotlight a little bit. I think Kenny is fully capable of winning and doing everything, but he's got some obstacles in front of him.
RIDER: I would bet good money he does not win the title. I just don't see it happening. I think he's just gotten really big for his britches. I think he's mental on a lot of things. I think it's got to be tough for him to try to return to be the person he was before he got hurt with that initial arm injury. I just don't see it happening. I think Chase is going to move in and be the number one guy.
TEAM MANAGER: I think you can never really doubt Roczen. Everything he's gone through in the past, most guys would have hung up the boots and he still came back and won races. I don't think you should ever discredit or discount Roczen. I think hopefully this break helped him. Truthfully I want to see him be back to what he can be, because it's something special. I do think Chase Sexton challenges him over there for the top guy on the team and for sure, Kenny, Chase or AC, one of their feelings will get hurt.
Usually there's an A and a B guy, or a number one and a number two guy. It seems like with AC and Sexton, they're not taking to the number two guy and they're going after the number one. I think it'll be interesting and almost kind of two teams within one, I think is what will end up happening.
AGENT: I think it's inevitable that Sexton, AC, and Roczen don't ride together all year long. Pro motocrossers don't necessarily have the best problem-solving skills and social skills. I think this new generation of young athletes, like AC or Sexton, are very hungry and they don't care who's lined up next to them. I'm a big fan of it. I think there's a big change of guard coming, straight up. There's a change of guard. This 250 class in the last five, six years, it is insane. For what you have to do to win an overall on that against bikes which are super comparable or faster, slower. When you win a 250 overall and a 250 supercross, and the level to do that this day, I think an incredible level. Give up on calling it the development class. It is a professional class and those guys are doing the same amount of cardio, the same amount of hours, the same amount of testing as a 450 guy. So, give up on the development class or however you want to say it. It is a professional class which gets the same amount of dollars, maybe more dollars thrown in it as the 450 class. So these kids are paid a good amount of money to win and to survive that 250 class and make it to the 450 class. You're getting a premium athlete.
Chase, Adam, (Dylan) Ferrandis. I think Ferrandis is the best rider in the world right now. I think Ferrandis is a high-caliber guy. I wish there was a sports book down the road from your house. I'd send you $1,000 to put some money on Ferrandis next year. I think he's going to be very good.
TOPIC: Will Zach Osborne be a title contender, multiple 450SX race winner in 2021?
INDUSTRY GUY: My opinion on that, he won the last race. He had a lot of podiums and top fives the races that he was there. He did miss quite a few races, but speed was never really an issue. It was the races he missed. So I think he has to be a title threat. I've talked to Zach and one thing that we've mentioned is there's only been five guys in the history of the sport to win both little bike and big bike titles. He could be the sixth, joining the guys of Tomac, RV, Dunge, Ricky, and Stew. So it's a pretty elite group. So that's pretty high on his list. So I think yes, you have to consider him as a title favorite.
TEAM MANAGER: I don't know. I would like to because I think he's an awesome person. I think his grit will help him, but I'm not sure if he'll be able to match the pace at times that the other guys can match.
TOPIC: Austin Forkner in position to win two titles in 2021?
INDUSTRY GUY: He has the most wins of any rider to not have a championship. You got to remember two years ago Sexton only won one race and won the title because Forkner had such a big points lead and won so many races. He's my title favorite. I think he's fine. Mitch has put all of his eggs in Jordon Smith on one coast and Forkner on the other, and I think both of them are scary but I think they're title favorites to me.
RIDER: I don't think so. I think maybe his off-track stuff is going to teach him to be even more DGAF. I hope, at least. I hope it goes that way. Then again, I also hear he's already talking to his chick again. I don't know. I think with Forkner, he's so good at getting the ball rolling and getting starts. He worked himself back into basically having a shot at the title over Ferrandis in the last round, which I think was pretty gnarly because he was hurt. He had a big injury. ACL's are gnarly. So I think he's a title favorite for me still. I think he's going to be there. I think he's going to win a lot of races.
TOPIC: Jett Lawrence in 2021: race winner and champion?
INDUSTRY GUY: I think he wins races, but not the title. That's kind of where I put it. Some people think Honda had to take Hunter because of Jett but I think we think Hunter is a lot older than he is. He's only 20 years old. I think Hunter unfortunately has had some injuries, but he has a lot of talent. He beat Jett both motos at one of the outdoors straight up a few weeks ago. I think that you can't give up on him yet, that's all. I don't think you can give up on him yet. And I also think if I had to guess, both of their deals were done through HRC for visa purposes. So he was locked in regardless. But to answer your question, I don't think I've given up on Hunter yet. He's only raced three supercrosses.
RIDER: Yeah. I think he'll get his first win. I don't know if I'm there yet on considering him a title guy, though. I think he's going to have a lot of hype, a lot of change. He's coming in as a favorite everywhere now. I don't know how he's going to absorb all that. So I don't know.
AGENT: He'll be better there than on the GEICO team, just because over there you're developing seven bikes and the ability to move and change things now incredibly streamlined to two motorcycles. The Honda, it's a great supercross bike and a great chassis for whoops and everything. No issues. The bike's fine. When you race the Star Yamaha, when it comes to the motos, there's no difference. You're not losing the race because the Star bike is better. Dylan (Ferrandis) raced for 30 minutes plus two better, and he just put it on. There wasn't a jump this summer that no one else couldn't do. It's been worse. Guys are getting closer. The Suzuki is doing LaRocco's Leap.
Trust me, as an agent, I've been criticized for crying poor before, but this isn't the case. I'll say when it's a shitty deal and I'll say when it's a fair fight. Come the motos this year, Jeremy won a lot of motos and he also cost himself a lot of motos. He was going fast. Dylan Ferrandis is the faster rider in the world right now, in my opinion, meaning just complete ready to go, confident. I just like where he's at. He's very much like how Herlings was two years ago. He just was on. Sand, ruts, mud. Dude brings the A game. He was going to be a tall order to beat. But I'm very confident the only difference is getting a start on your Honda. The improvement, J-Mart has gotten holeshots, Jett has gotten great starts this year. The difference between the Yamaha, their window to get a good start is a whole lot broader, and those other manufacturers, you've got to nail it. So do I sit there and tell my clients, if you're not on the Yamaha give up. You're not getting a start. Or do you just say, we got to be better? You've got to be better. That's what it's going to take.
I'll even go as far as to say Zach had no problem beating a Star Yamaha. Adam won the outdoor title on a Pro Circuit motorcycle. I don't want to hear it. Yes, it is good. It does get a higher mile per hour than any other bike when the track is smooth. I get it. Don't look at the time sheet if it bums you in the first session. Quit it.