Emig's irreverent attitude and partying persona were the perfect matches for Shift's desired image in 1997. Photo Credit: Shift
Shift Racing is a brand that has had its ups and downs. Originally, the Shift brand came out of a disagreement between Pete Fox and his brother Greg. Seeing the rise in popularity of baggy gear, Greg believed that Fox should expand their line to include some of the freeride-friendly apparel, but Pete stood fast that Fox was a hardcore moto brand. The compromise the two ended up reaching turned out to be Shift.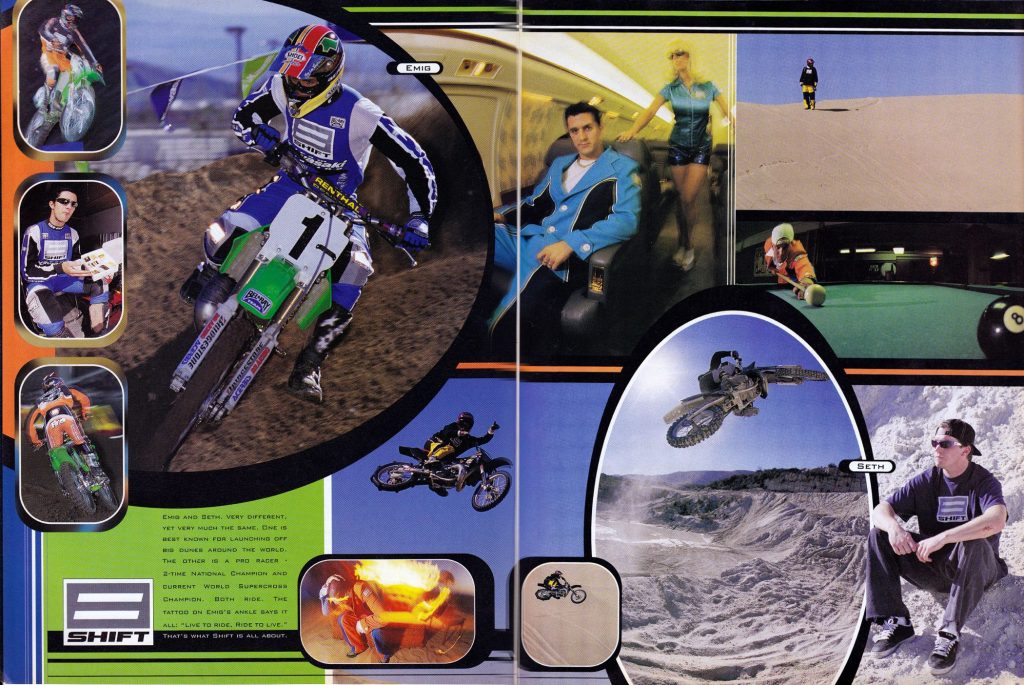 Shift really hit the ground running in 1997 with a lineup of larger-than-life personalities and great designs. Photo Credit: Shift
Launched in 1997, Shift's first major coup was the signing of newly-crowned 250 AMA Motocross champion Jeff Emig away from Thor. At the time, Emig was just coming off of his first major 250 title and he turned out to be the perfect rider to build Fox's new free-spirited brand around. In that first season Emig delivered the brand both the AMA 250 Supercross and 250 Motocross tiles in an unlikely sweep over the previously unbeatable Jeremy McGrath. This, along with Shift's bold designs, immediately lifted the start-up brand to one of the most prominent positions in the sport.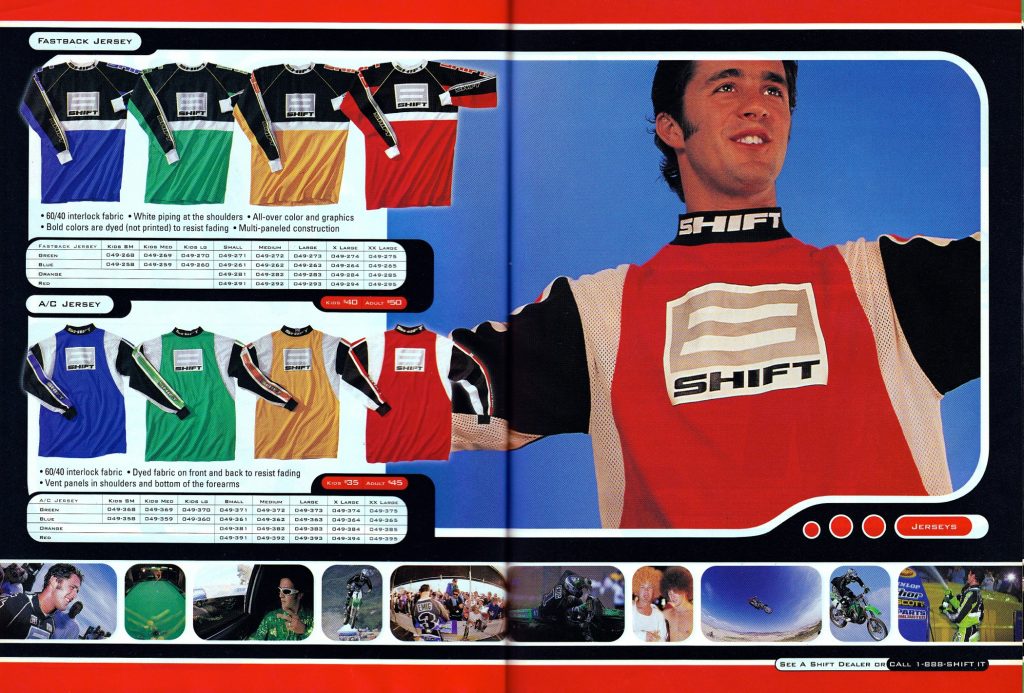 Simple, colorful, and iconic, this gear looks as great to me today as it did twenty-four years ago. Photo Credit: Shift 
In its inaugural season, Shift's portfolio was littered with designs that have since become icons of late-nineties moto. Everything from camouflage to gold chains and leisure suits could be found in the Shift portfolio. With Shift leaning hard into Emig's already legendary off-the-track antics, the brand and rider seemed like the perfect match.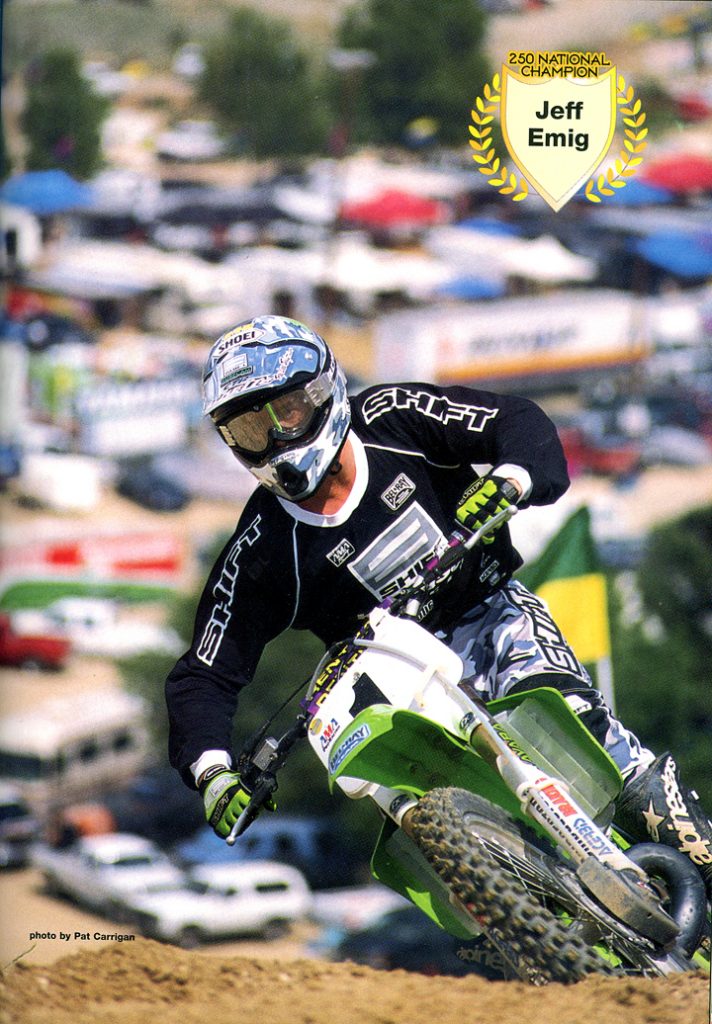 It takes a bad man to wear a black cotton jersey in July. Jeff Emig is a bad man… Photo Credit: Pat Carrigan 
Eventually, those antics would get the best of Fro, but in 1997, he was the baddest man, on the baddest bike, in the baddest gear. After Fro's retirement in 2000, Shift seemed to lose its way a bit. Oddball designs and mediocre on-track results were mostly the hallmarks of Shift in the mid-to-late 2000s. For Shift, its resurgence did not occur until it once again found the right rider at the right time in 2011. After a terrible 2010 season, Chad Reed partnered with Shift to reinvigorate both his career and the underperforming brand. The result was another amazing season as both Reed and Shift moved back into the limelight with great designs and remarkable speed. Fourteen years later, Shift had once again captured lightning in a bottle.