The first round of the Jerry Jones three race series played out in front of us Saturday night. I usually don't bitch about a lot of things when it comes to Supercross, but I will have to admit that the track looked pretty damn hard to pass on and easy for the riders. I was a little disappointed with some of the racing action, but I will say that I think most of that is due to the track layout. Oh and how about that caution flagger segment that was shown on TV? Holy hell, that was brutal and not the best look for our sport. Anyway, I will get off of my soapbox now and fill you in on what I viewed from the racing side of Dallas 1.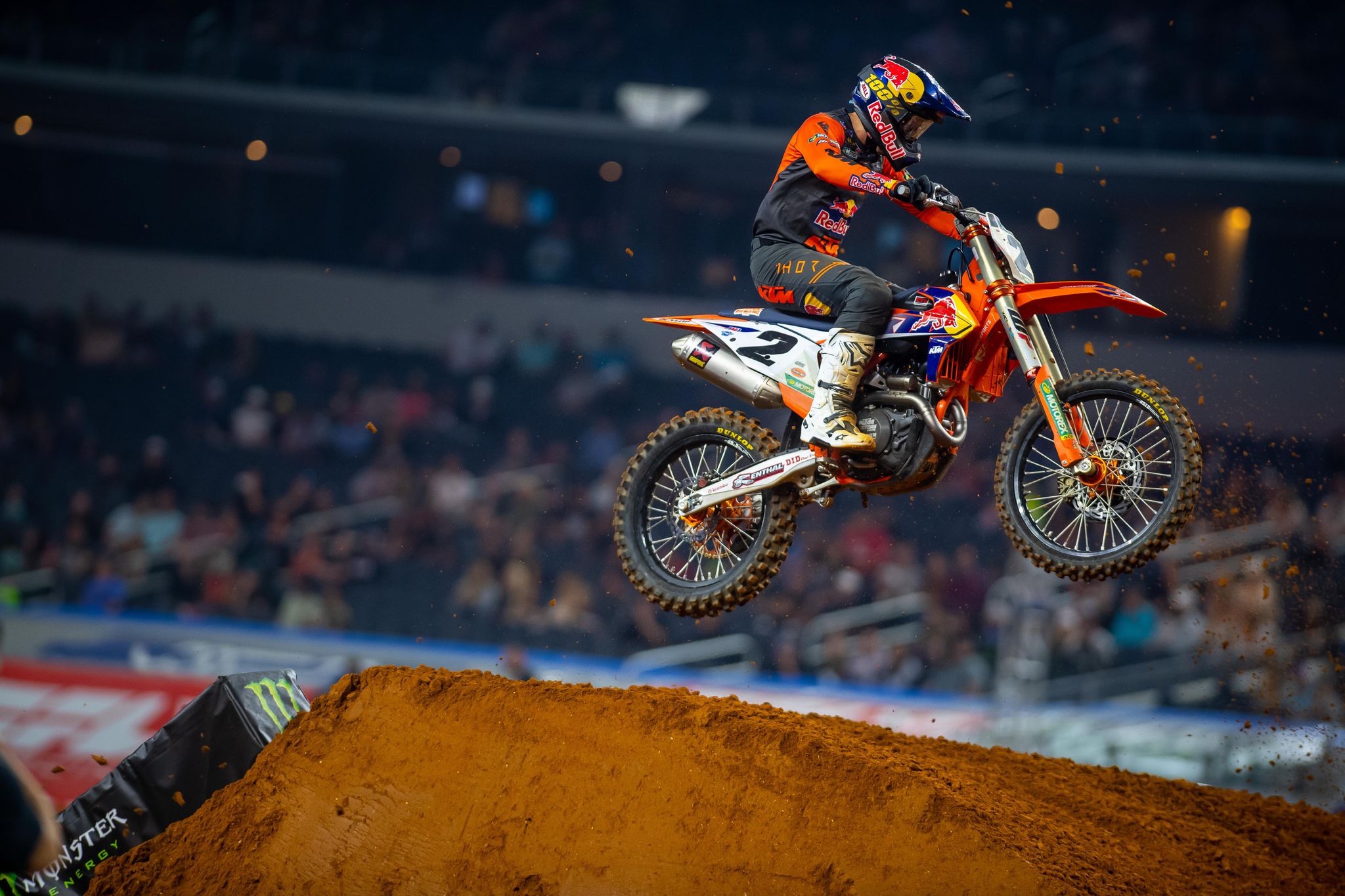 Cooper Webb: Could it have been any easier? Coop got the holeshot and checked out on everyone, so does this mean he could sweep Dallas like he did Orlando? I like his chances because once this dude sniffs some red plate action, it's tough to pry it from his size medium gloves. The KTM looked amazing in the slippery conditions and it looked like Webb was barely even trying out there. For those that are asking, yes the steel frame machines are just better in this type of dirt. Connected and the way the factory Red Bull orange bike's power is made, it makes it easier on the rider to go fast.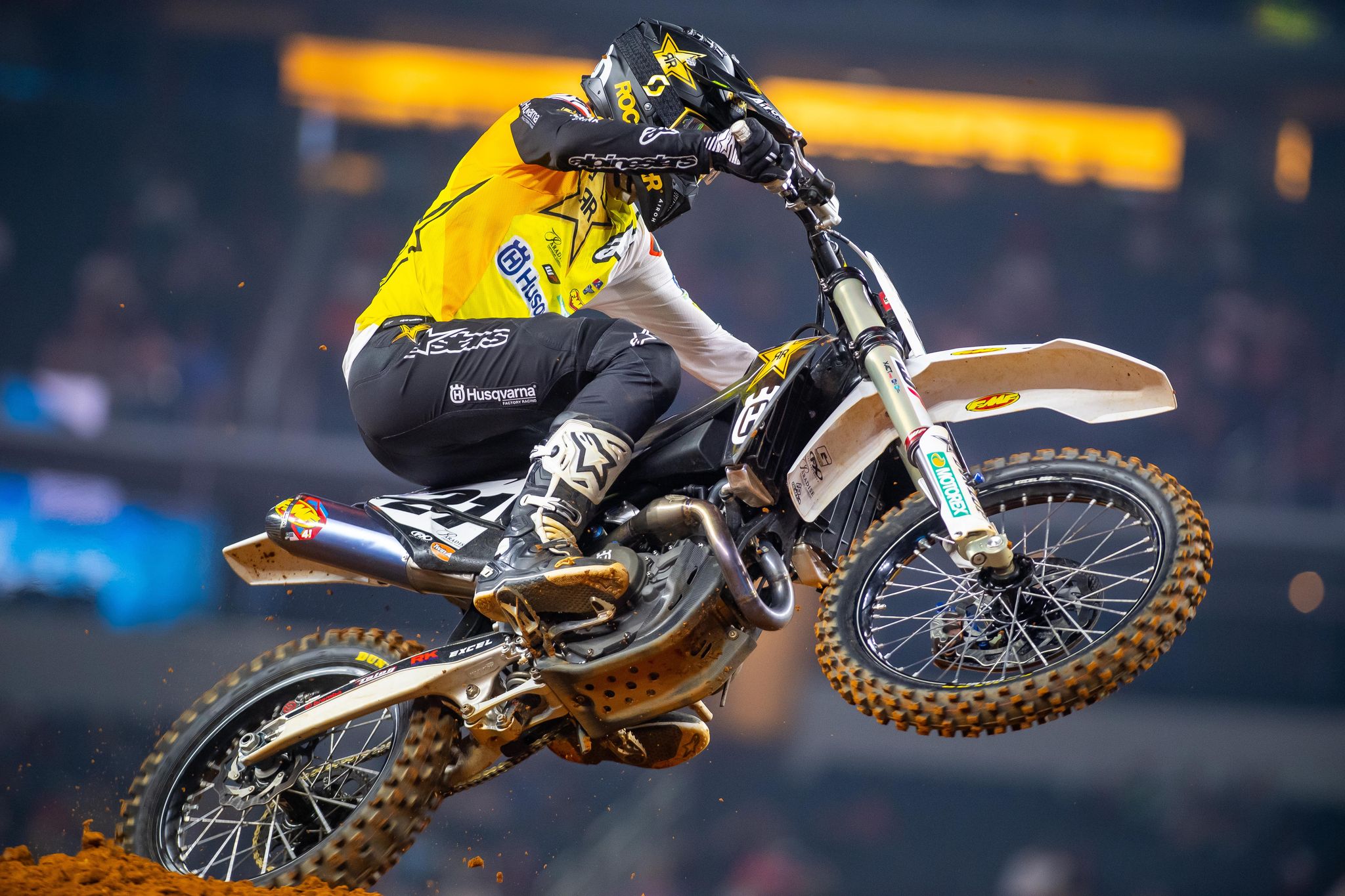 Jason Anderson: I mean let's face whether you're a JA fan or not, the dude is just cool to watch ride a dirt bike. I mean look at the photo above! No hate comms on any of his passes because with a track as shitty as this one was, it was going to be hard to make a move if you didn't force it a little. When they said the AMA is looking at his passes on the broadcast, I almost lost it! Plllllease! All of Anderson's passes were textbook and Stewart should be ashamed for even thinking he was going to make that move on JA from a half a bike length back! Good to see Jason back up there because the dude has an insane amount of talent to not be.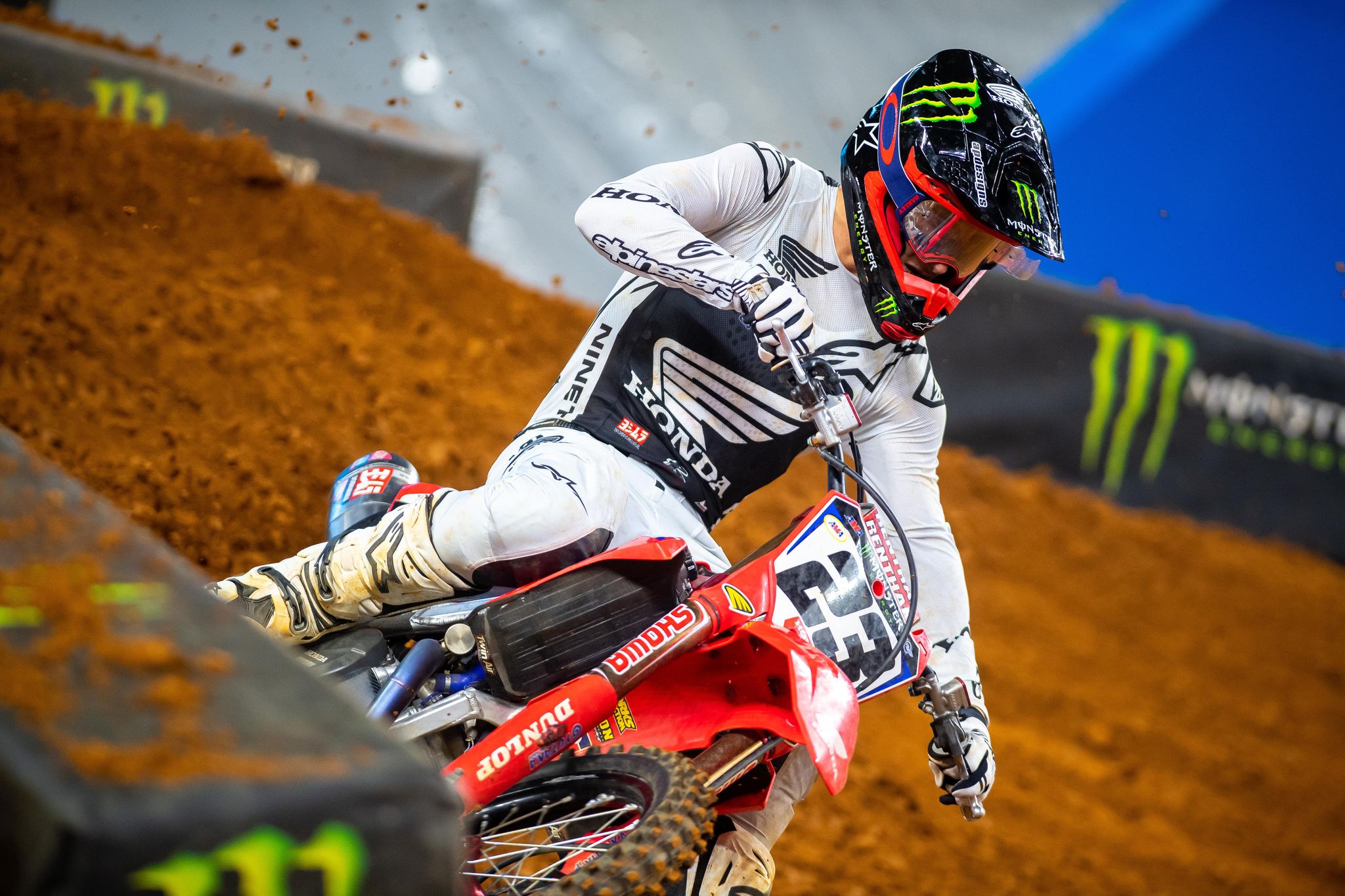 Chase Sexton: We could see Sexton on the box these next couple rounds because this dirt is tailored for the smooth style that he brings. I think fitness was a little of an issue Saturday as he hasn't had that much time to get back into doing 20s yet. I will say that the Hondas of Chase and Kenny look the second best on the slippery dirt. Go bak and watch how much traction the Honda and KTM get after the wall jump. This area is a prime example of if a certain machine can get power to the rear wheel in slick conditions.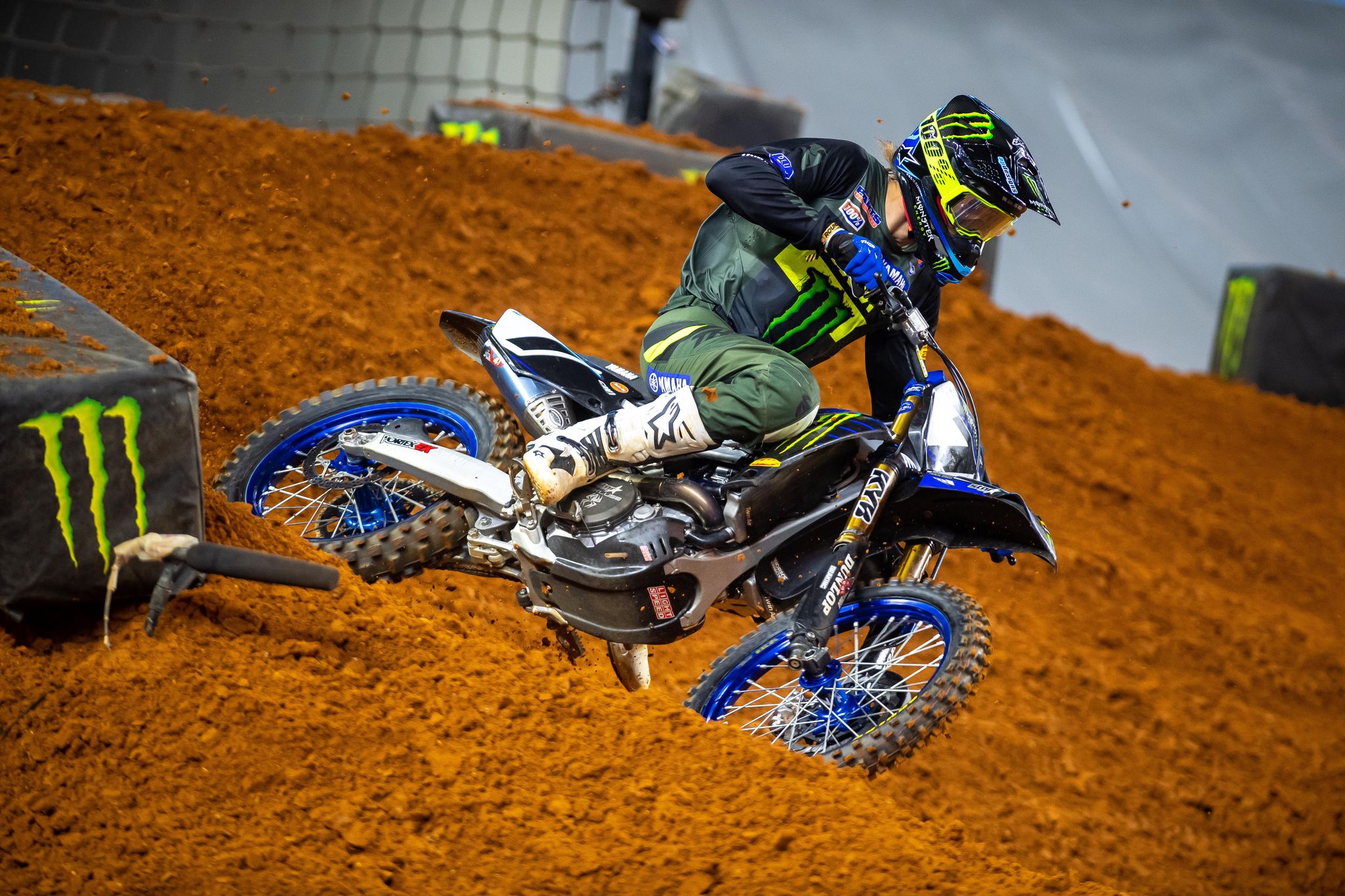 Aaron Plessinger: When we had Aaron on the Pulp Show last week he mentioned how he got some new parts and he loved them. Well it was nice to see this backed up in Dallas. A fifth may not look like much on paper, but with a little better start, he could of had a podium with no issue. For how hard pack the dirt was, the Yamaha looked pretty damn good. hard pack is usually the Yamaha's kryptonite, but Gilly over at KYB as well as Star has came up with some new flavors that are making the big blue Gil work in these conditions. 
Joey Savatgy: What's up Savatgy!? Good to see you! The dude was on it in Dallas and you can see that his riding is starting to come around. Practicing with quality riders really does help and it's showed in Savatgy's riding Saturday night. Oh and don't forget getting used to a new bike, at these riders speeds, does take a bit!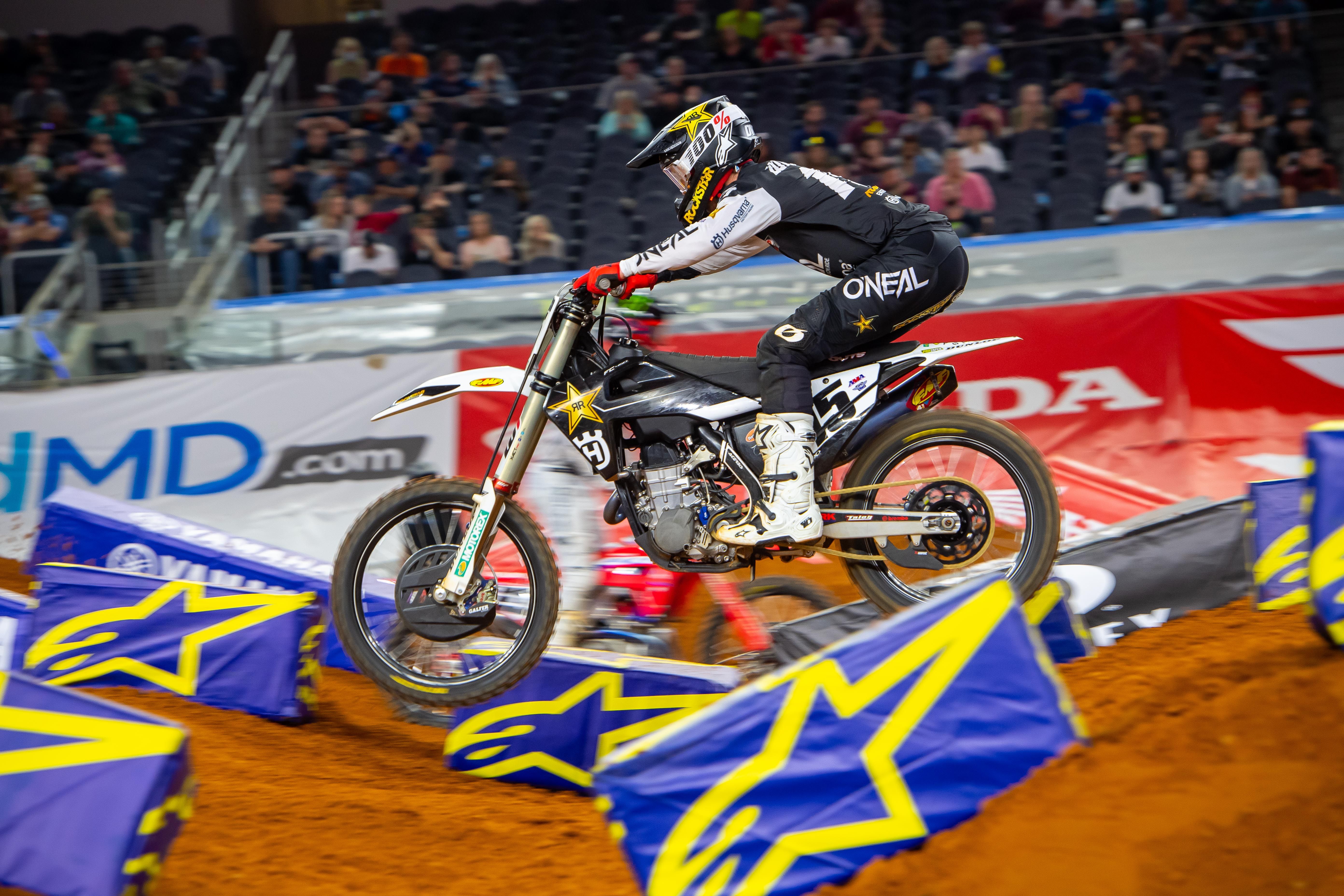 Dean Wilson: Two holeshots and a ninth place is nothing to get overjoyed about, but it is a good place to build from. Dean-O just needs to stay on the bike and get some solid results this year and I think he can still retain a factory spot in 2022.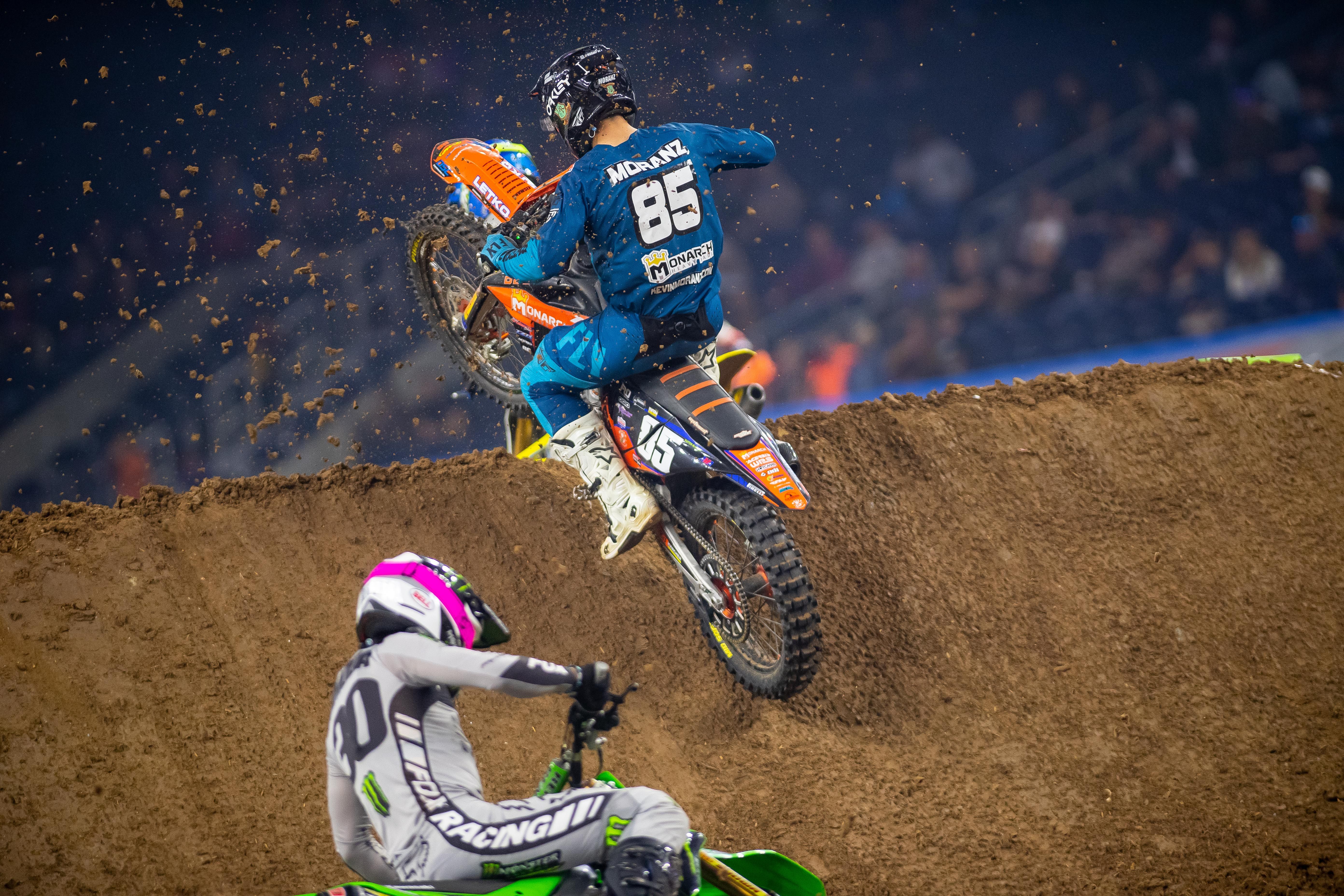 Kevin Moranz: Cool to see Moranz on a 450 and doing well. I like that Kevin is putting his own sponsors together and doing it on his own. Having the schedule a little more privateer friendly in 2021 has also helped some of these type of guys race more than they normally would. What sucks is I couldn't even find a pic of the dude from Dallas in my race photo folder! No hate comms!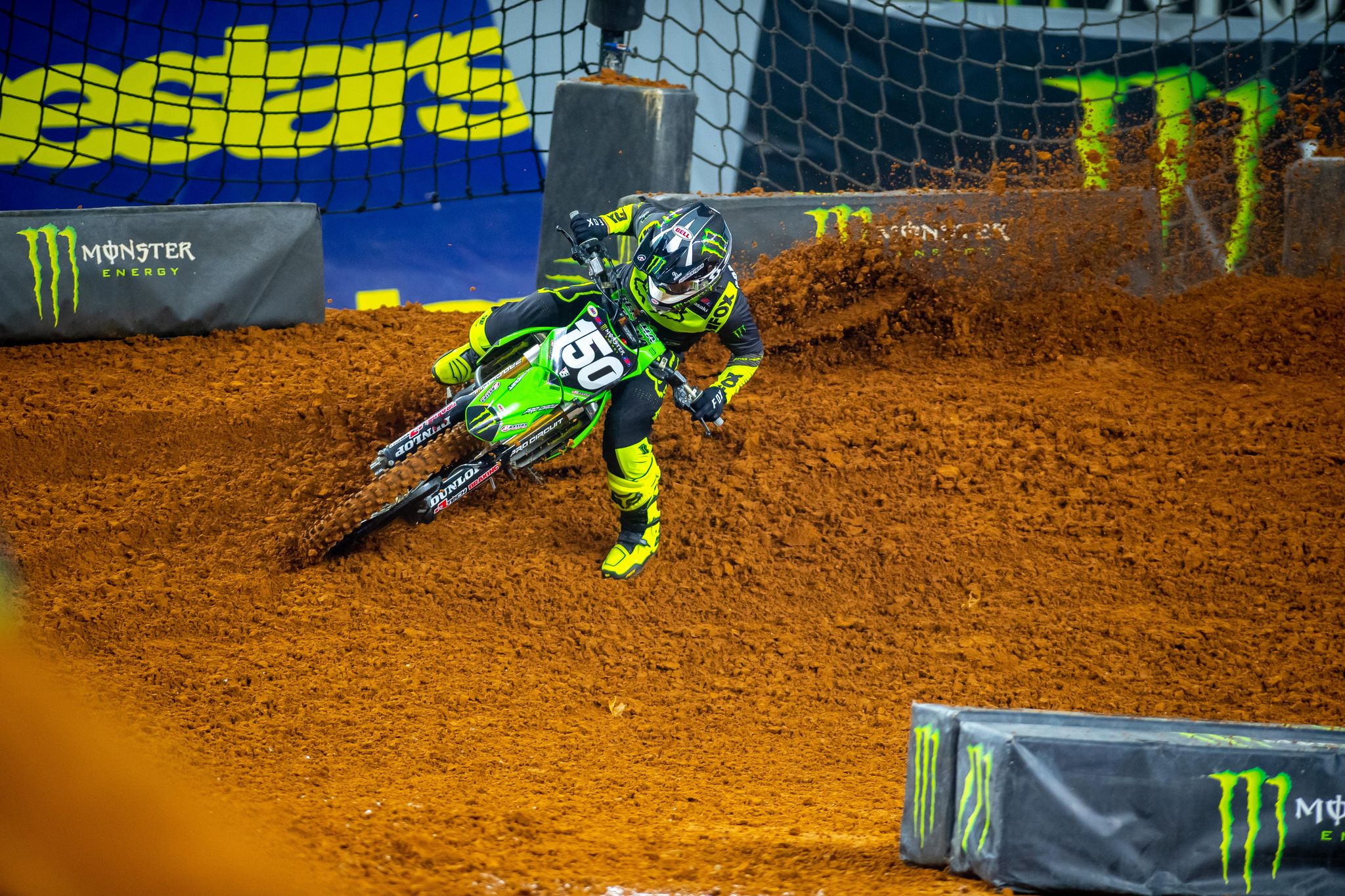 Seth Hammaker: If you would of told me at the beginning of the year that Seth would be beating guys like Mcadoo, Cooper and Martin, I would have laughed. The kid has always looked smooth in his amateur days and this was one of the reasons he was my favorite to watch back then. Fast forward a couple years after his string of injures and he hasn't lost that form/style in his pro career. Good to see PC back on top with unsuspecting riders, but let's hope he can keep in on two wheels and go into outdoors strong because he will be even better outside.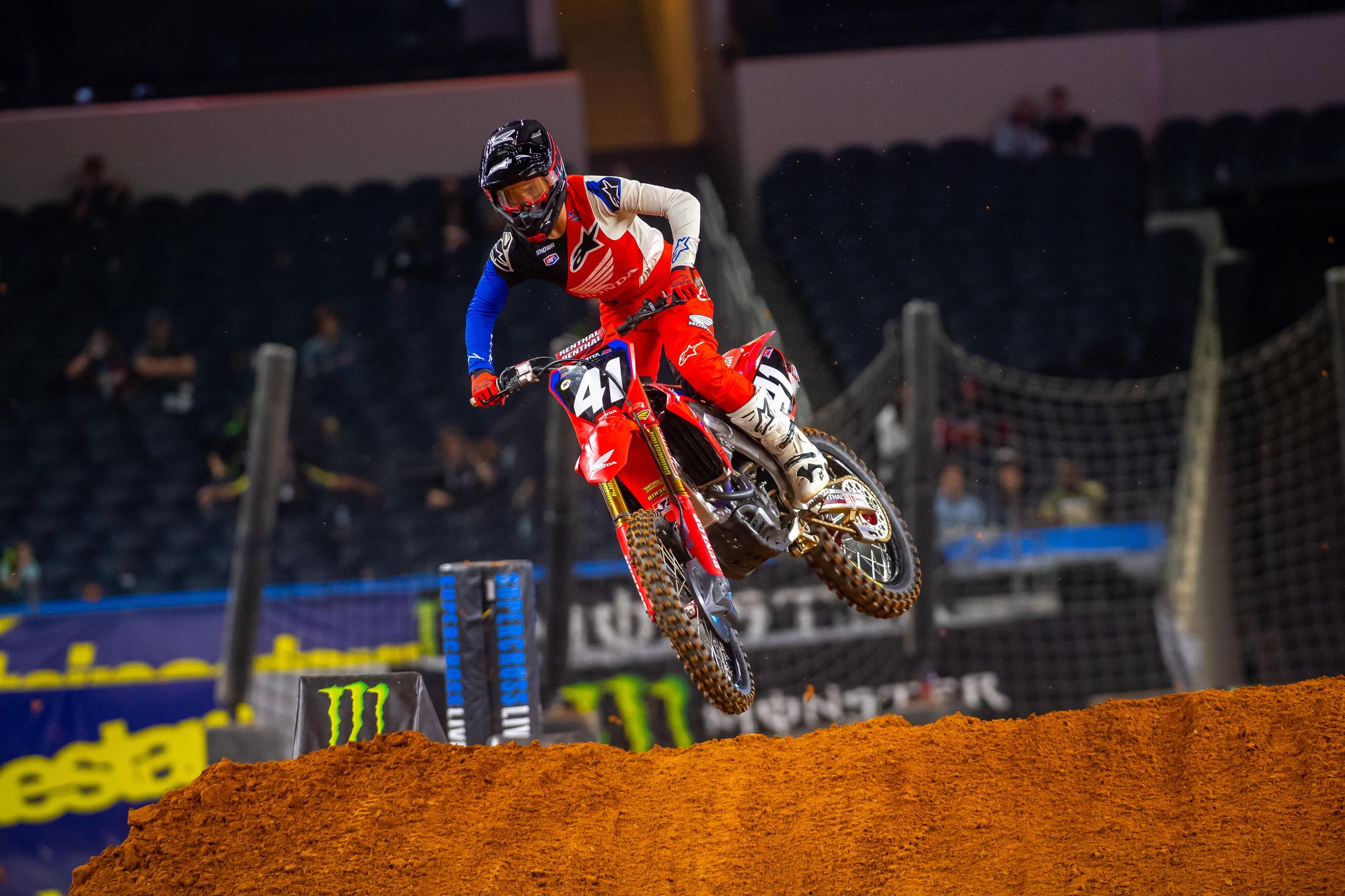 Hunter Lawrence: It's been a while since we all have seen H-Law! The dude was a beast on the GP circuit, but since coming here to the states it has been a mixed bag of hot and cold results, but mostly cold. Getting a solid second place will get this dude some confidence and if he can make it through this Supercross series unscathed, this is my guy for the 250 outdoor title. What? Wow! Yes! I said it! I feel so cleansed! Ahhhhhhhh.. It may sound lame to all of you, but with the problems J-Mart has had as well as Forkner, I think Hunter has the most experience to get this done come summer time. No hate comms!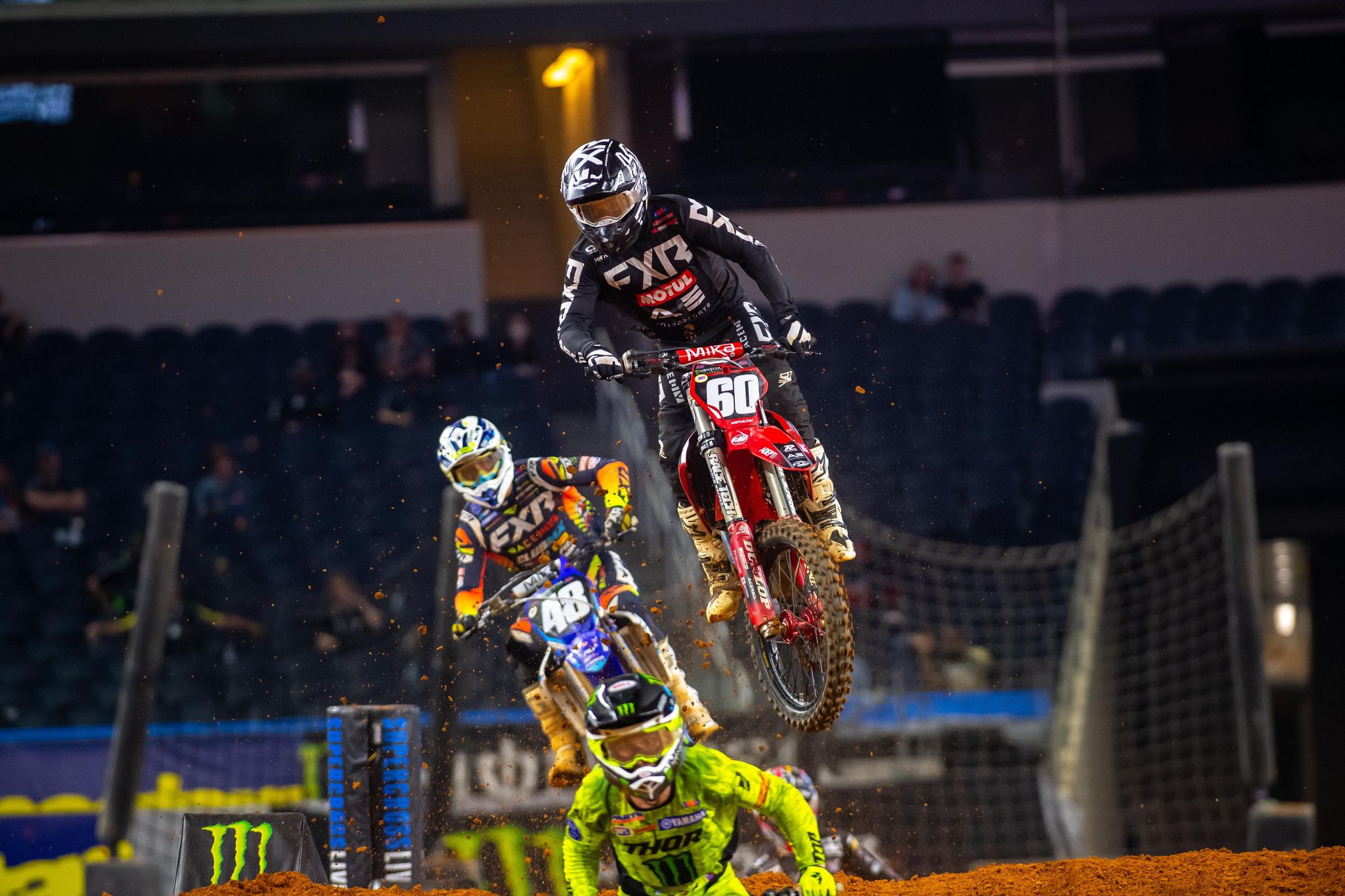 Chris Blose: Shout out to vet rider Chris Blose for getting a top ten in Dallas. I know that this result isn't what he wants, but he is beating a lot of younger kids that have larger contracts than he does. Look for Blose into a top 5 before the west is done.