Tuesday races are bad ass! I like coming home from the track and having some Supercross to watch on TV. Although the track looked a little better than the previous round, it still didn't prove to be great for passing, but what do I know? Here's a shortened mid week Daytime for your reading pleasure.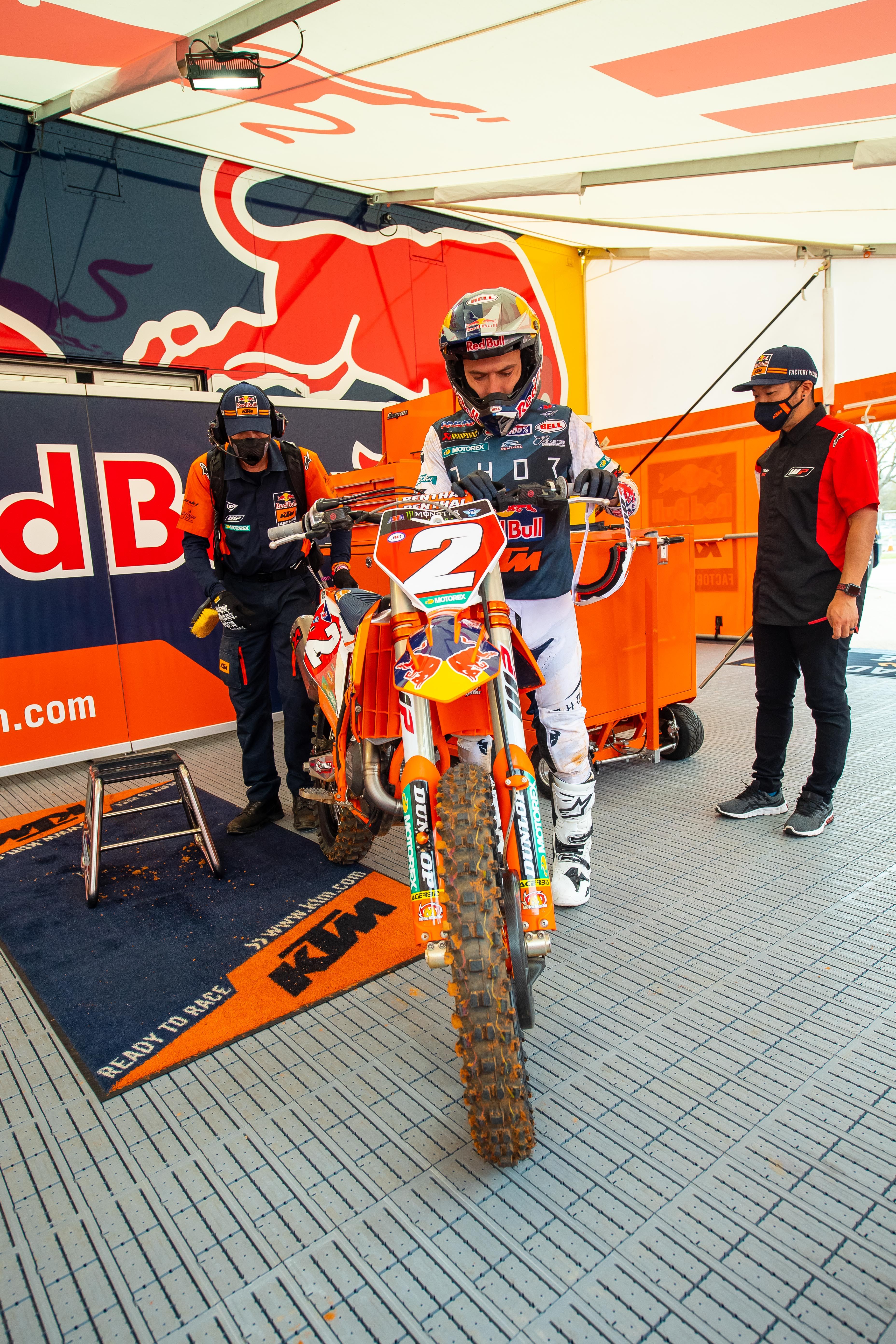 Cooper Webb: Cooper wasn't the fastest rider Tuesday, but he was the toughest out of all the dudes in the main event. This is no surprise as he is known for being mentally strong, but when you ask his buddies or people close to Coop on where he gets this mental toughness, they say from his dad. Pops is also a mentally tough person and is resilient when it comes to a work ethic. If Coop sweeps Dallas, that's all she wrote people! The number 1 is coming back to KTM!  Best Area Of The Track For Webb: After the whoops, he would cut to the inside and sweep out. This was smoother and he had more traction than other riders in that area.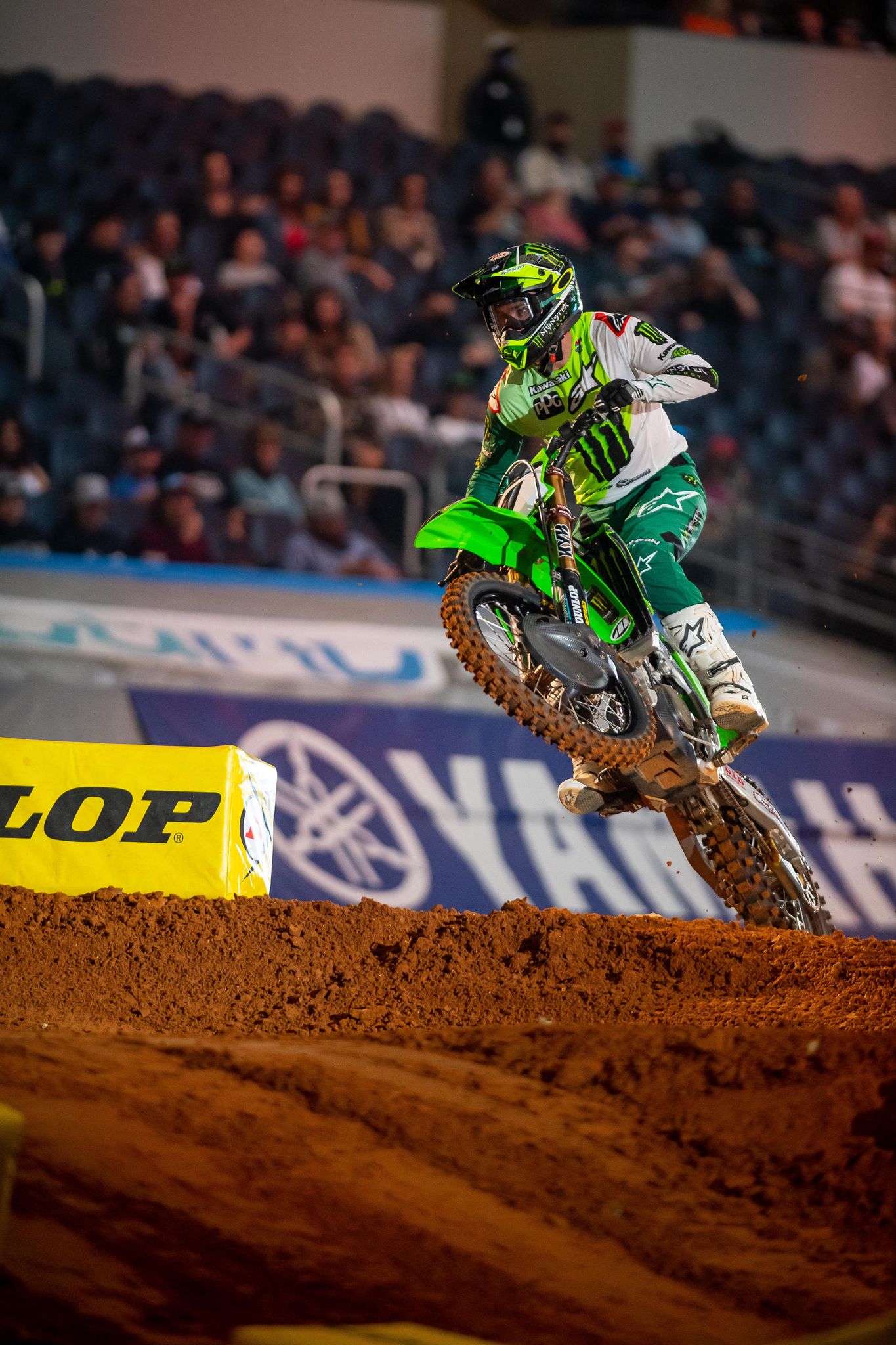 Eli Tomac: Eli was the fastest rider in the main event, but a mistake and slightly shitty track got the best of him. It's really amazing how many times Eli hooks his foot under the footpeg when he seat bounces. I must have seen him do that three or four times in the Main Event. I also notice that Eli is not your average ride on the balls of your feet type of rider. Eli is flat footed a lot of the times, but it works for him! I think we all wonder where this Eli has been most of the season. You can just see from his riding on Tuesday night that he was just more aggressive. I also hear he is sniffing around for other offers for 2022. So there's that.. Best Area Of The Track For Tomac: Whoops!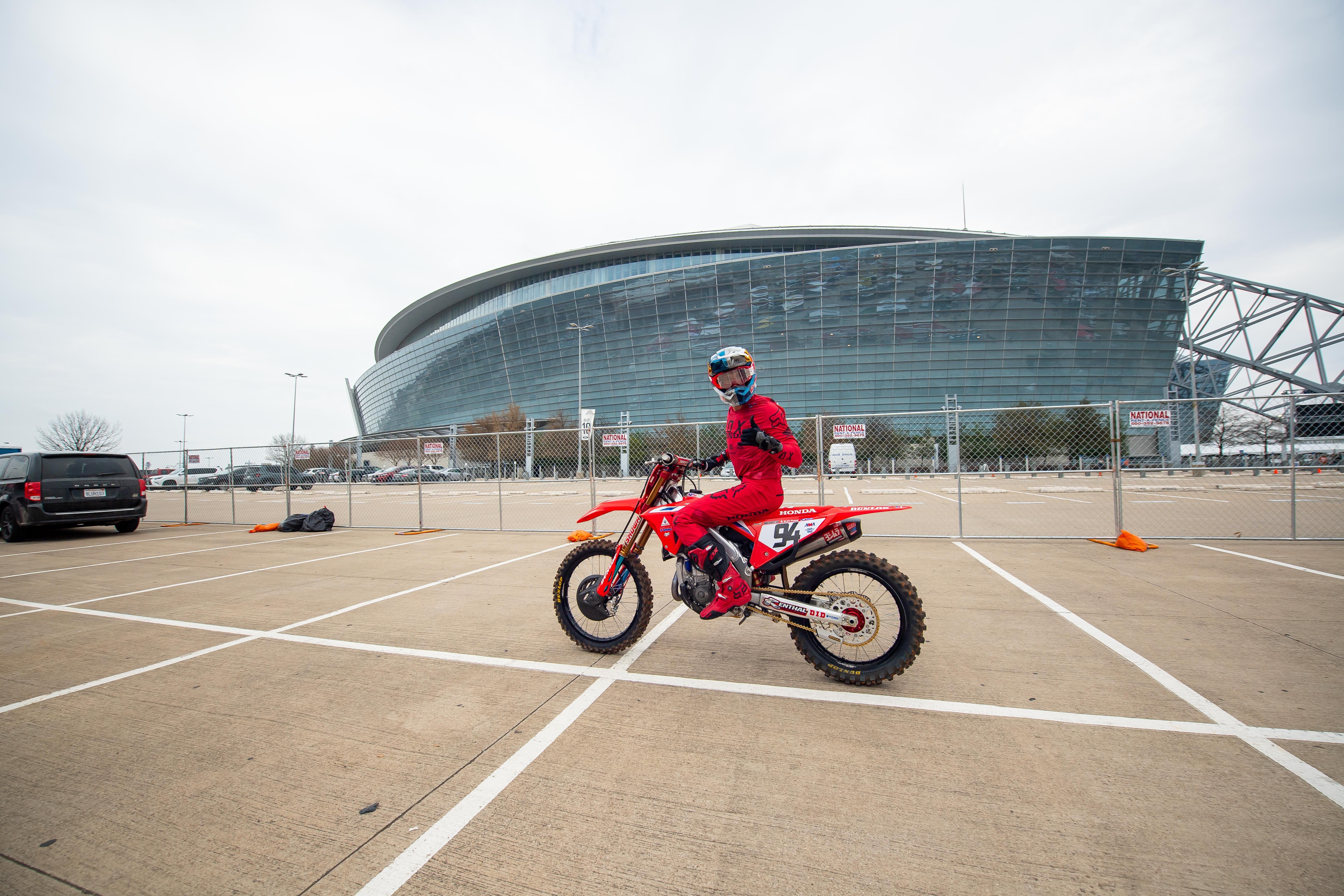 Ken Roczen: Damn! Kenny was in the mix and just got straight up beat! That has got to hurt a little. Ken is still on par with the Tomac and Webb, but I think he needs to start in front of them if he wants to beat them the rest of this year. I am not giving up on this guy because to me he is the most technically sound rider out of the other two guys, but his mental state (to me) isn't as good at this stage of the series. Best Area Of The Track For Roczen: Three on to the table and skim the last two jumps. Roczen did this the fastest.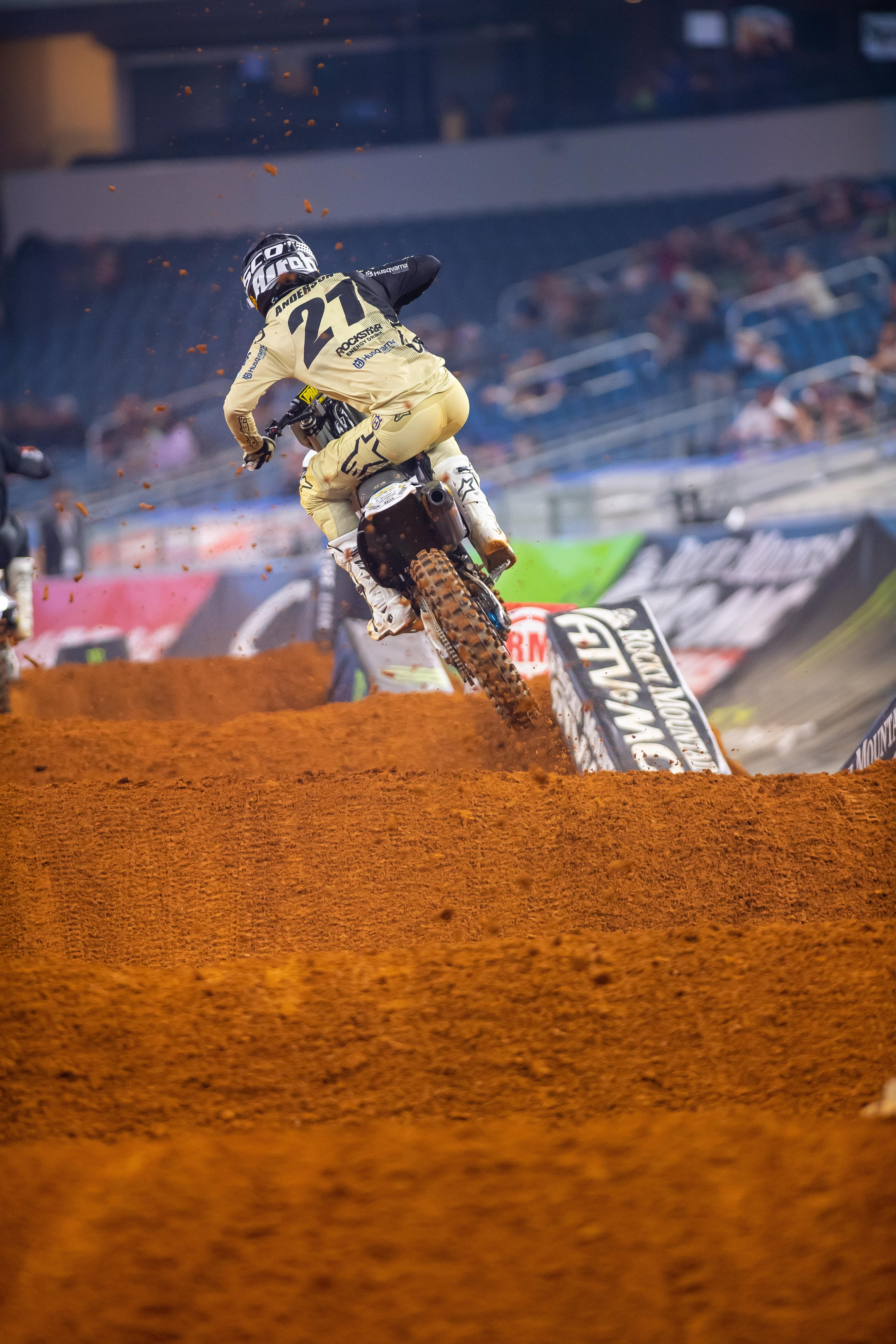 Jason Anderson: JA was on a mission to get to the top five and damn near accomplished that, but getting involved in that tangle up with Friese and Tickle made him make a wrong one choice. Sometimes in the heat of a race you lose yourself for a split second, especially when your pissed coming from behind. JA got docked a position for his fast line choice through the whoops.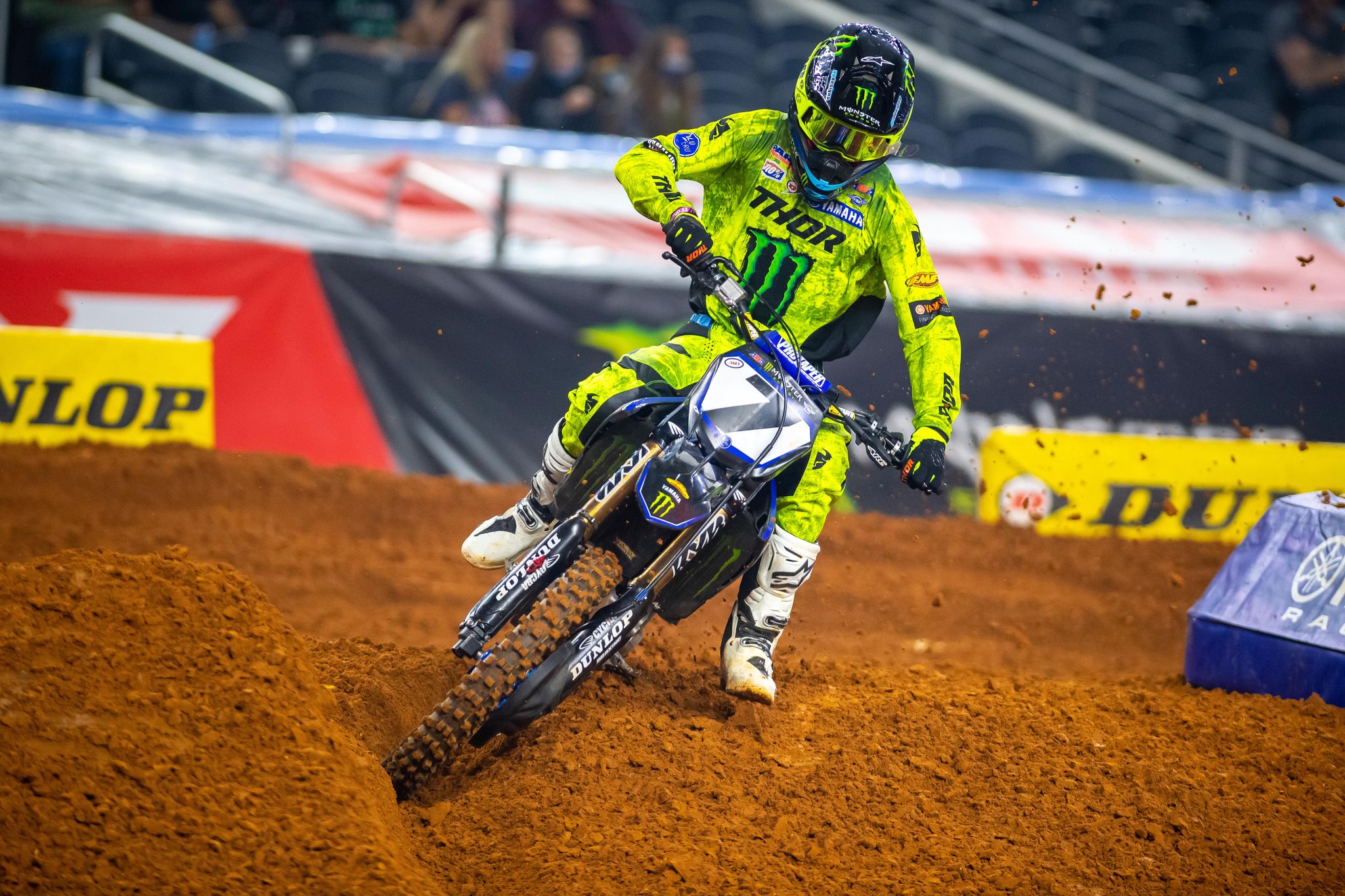 Yamahas: The factory Yamahas are not fat pieces of crap like some of you are claiming. The blue bikes are consistently in the top ten and the riders that are on them are just inconsistent as they would be on any other color of dirt bike. I do have to say that the Achilles heel of the Yamaha is its starts. Listen to Malcolm's bike on his Go-Pro vids as he gets past the gate. The Yamaha YZ450F engine rpm spools up too fast and to me gets wheel spin under hard acceleration.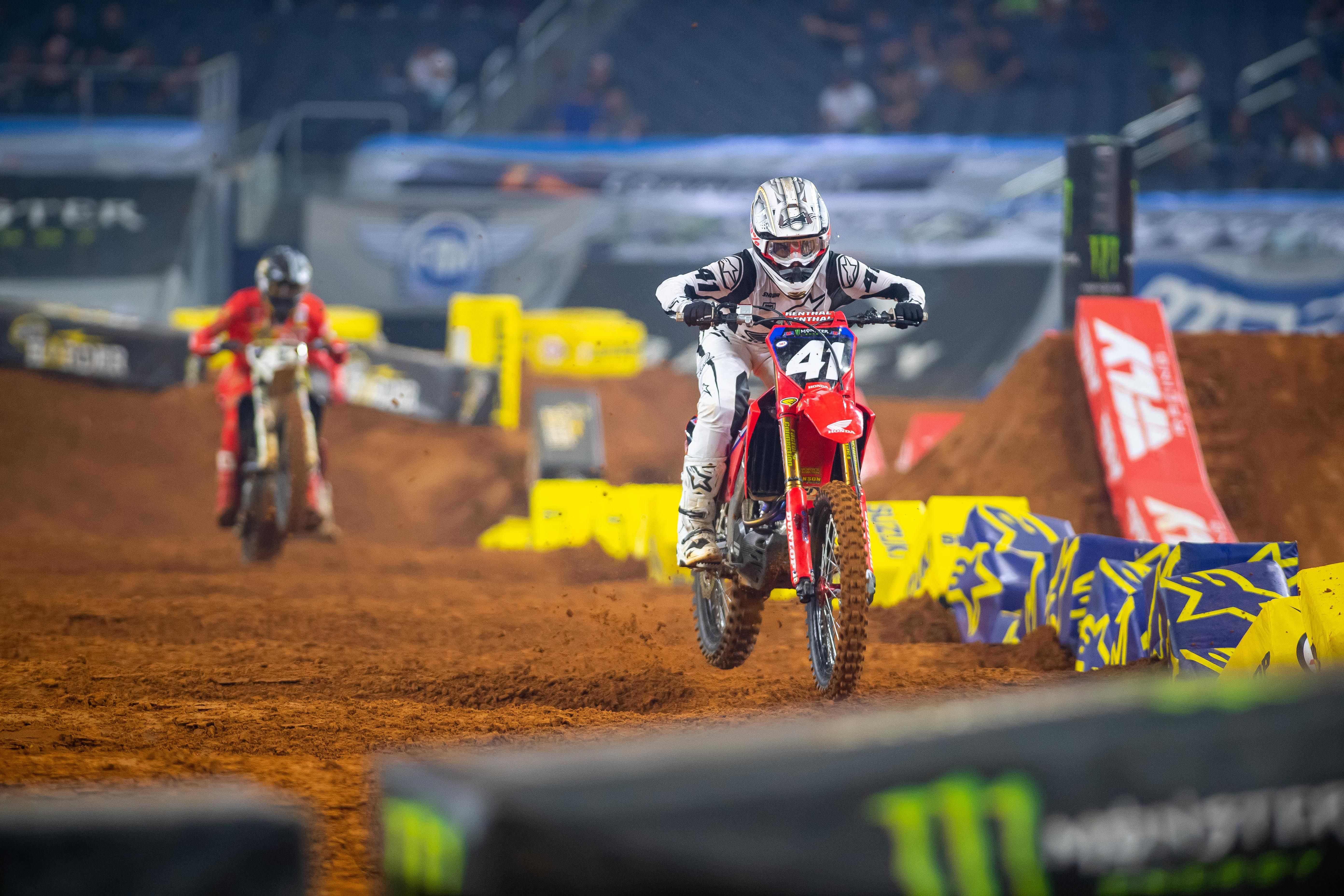 Hunter Lawrence: I mean holy hell, that was a great ride! H Law's style/form looked amaze balls and his factory Honda CRF250R looked even better. This win puts him in the points lead and to me this is the quietest point lead in the 250 class in sometime. It's like the dude has been there but not really talked about right? There has been nothing flashy about his results this year, but here is, with the red plate! Cool to see Honda do well after the Geico departure and even more cool that Hunter is finally having some good luck!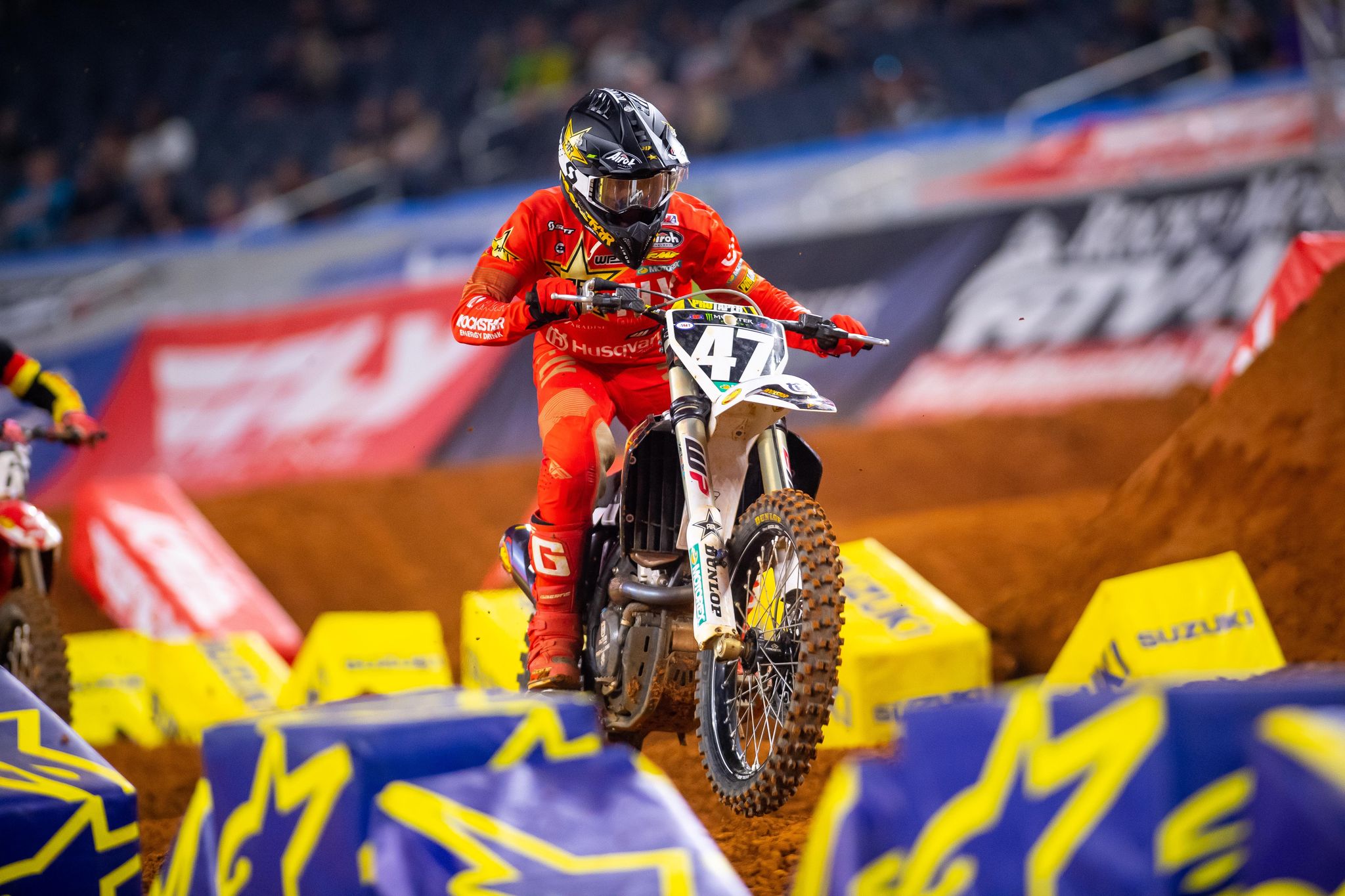 Jalek Swoll: I seriously don't know anything about this kid other than Steve telling me that Ferry has helped him. Is he Brownie's guy now? If so, Mike Brown has been killing it with these young Husqvarna kids!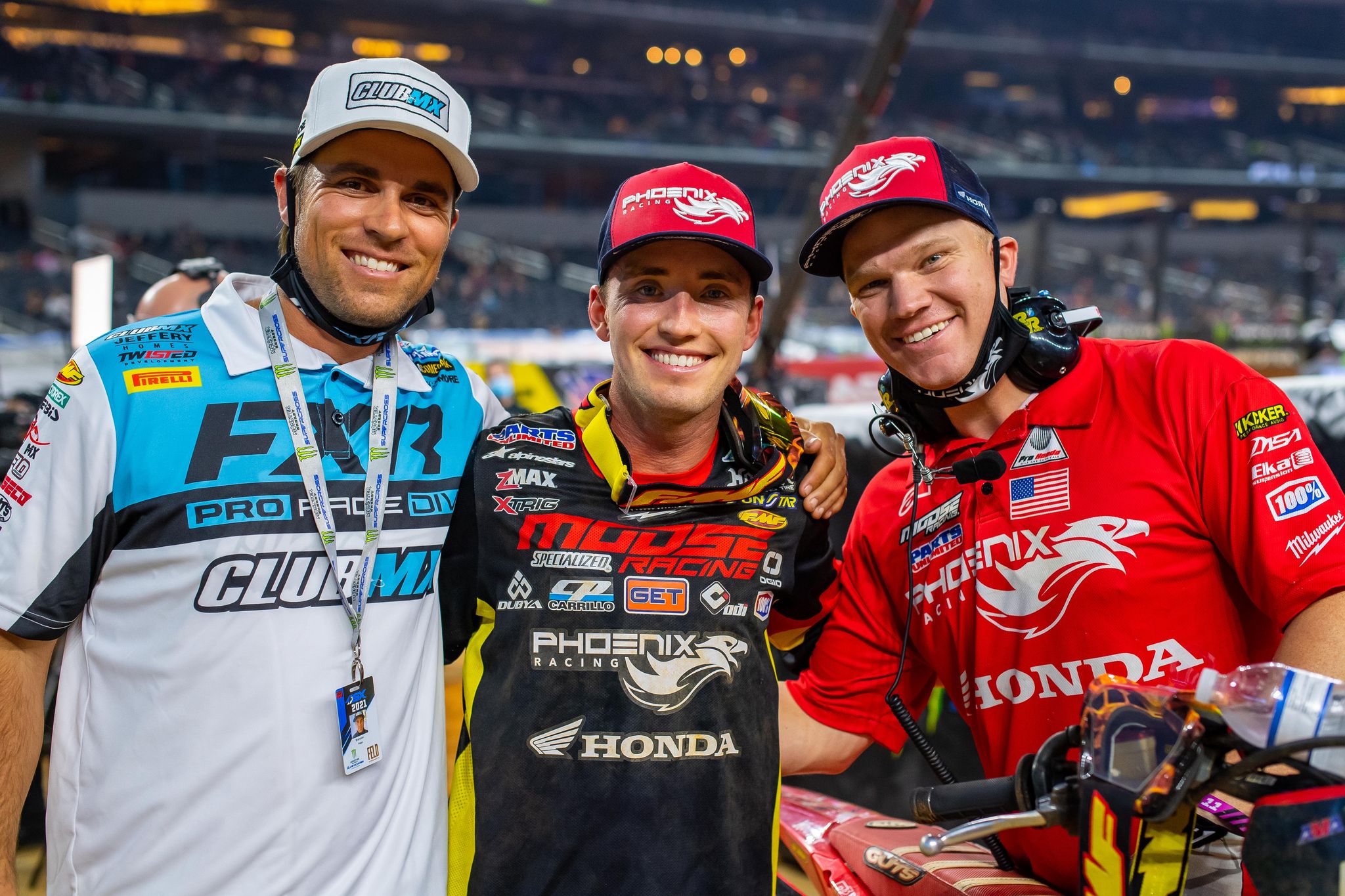 Kyle Peters: Kyle comes on the Pulp Show last week and tells us that he expects a podium from himself! Guess what? He gets a podium! You want a trophy and a podium bonus? Come on the Pulp Show and get the transfer of power!