The final round of the Arlington staycation was on Saturday night and it was one of the best tracks that I have seen in quite sometime. Huge jump combos and tricky dirt provided some excitement for us fans watching at home. We now have a couple weeks off from the series and that means outdoor testing will be in full force for a week or so. It's hard to believe that the SX series is almost over and we are headed to the great outdoors. Here's a few things that I noticed from Saturday night.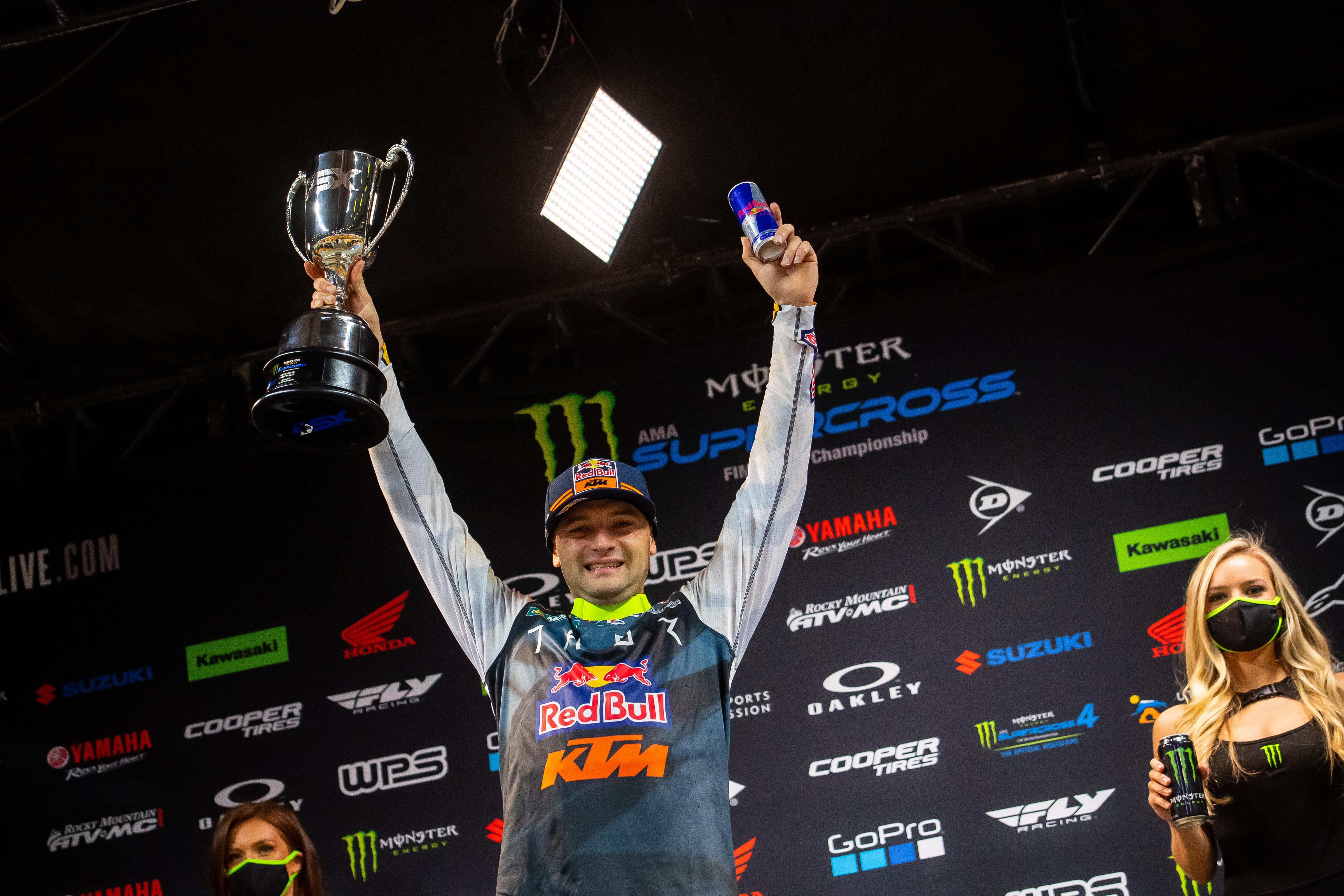 Cooper Webb: Is there anything I can type here that you guys don't already know? Cooper is a special talent but having the mental toughness is sometimes hard to come by. Not for Webb! He is mentally sound and if/when some problems arise during the day, he just seems to feed off of it which makes him stronger. The run in with Chase in the heat race only fueled his fire for the main, which is something we haven't seen since the RC days. RC was mentally strong and Coop is as strong, but maybe with a little more finesse than RC. I would have loved to seen Cooper Webb and RC race in their prime! Im gain those two hard headed dudes racing each other! WOW!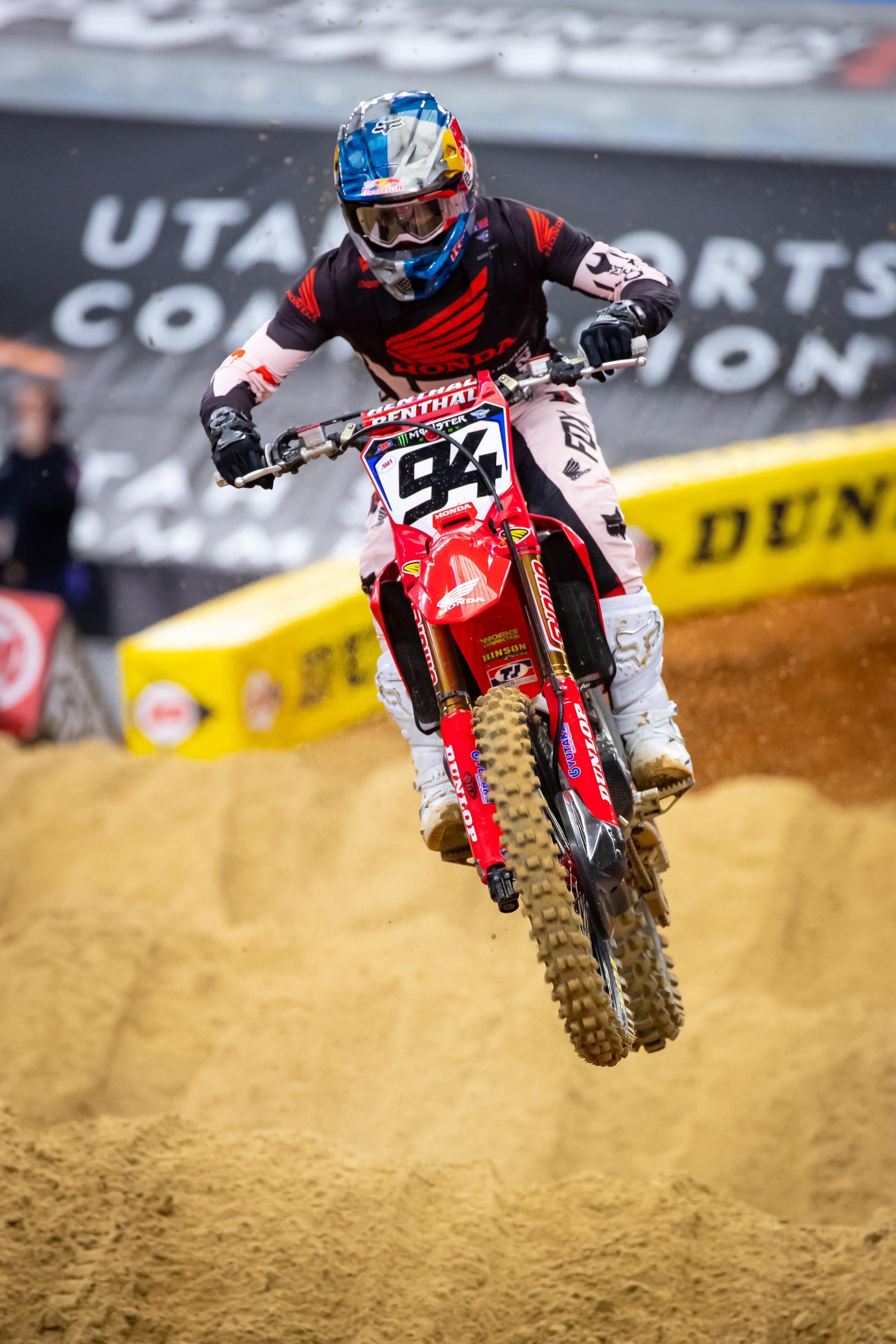 Ken Roczen: I thought Ken rode great and to me he shouldn't be let down by his performance. He lead over half of the main and had two of the best riders up his ass, pressuring him. Just in case you don't know, having that much pressure while leading the main, that early, is insanely hard! I also like that he didn't completely crack as he held off Tomac and even ran Cooper down a little by the times the candles were lit. Kenny is down but not out! Some time off might do him some good!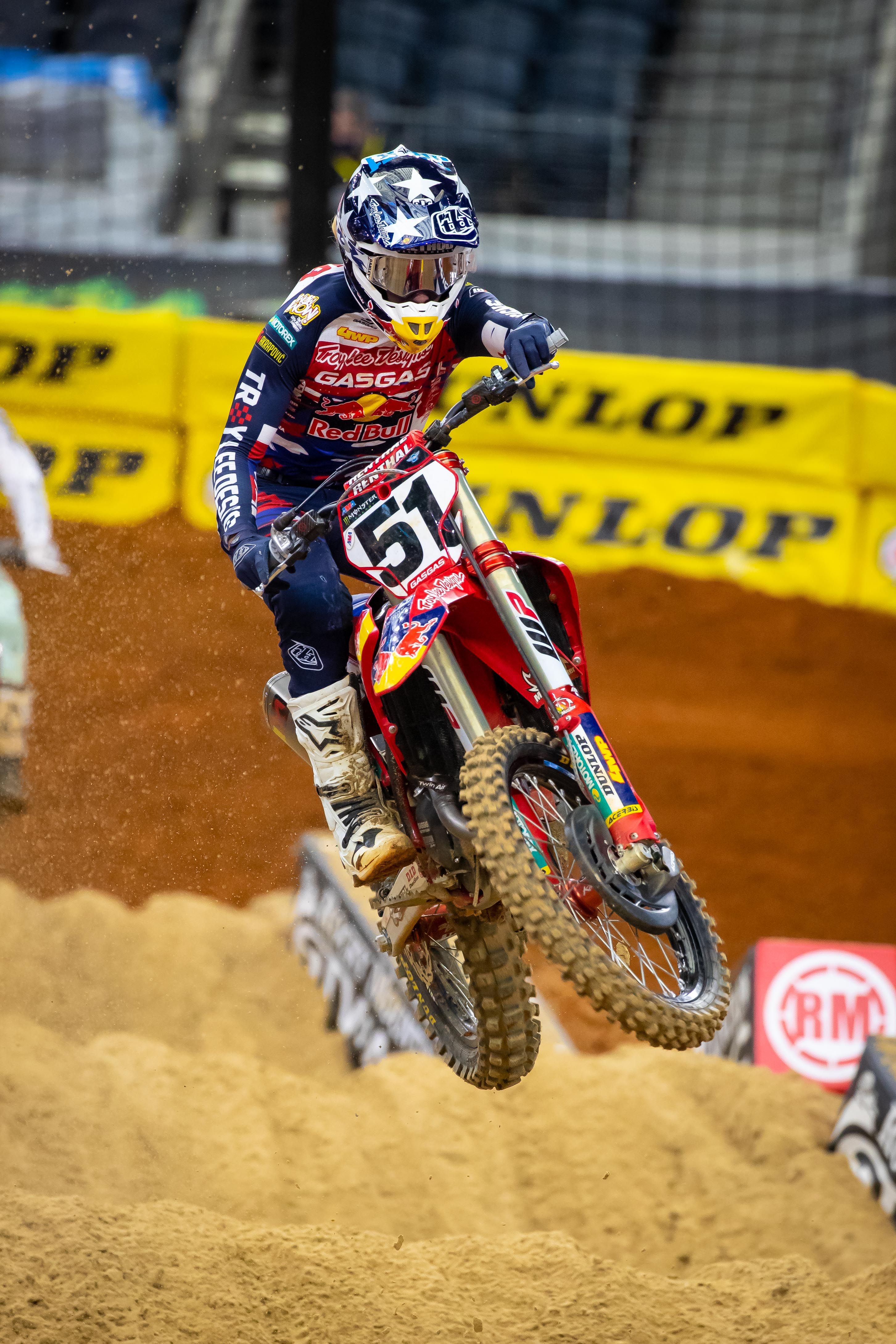 Bam Bam: Barcia got fourth, but that is not indicative of how well he rode. He was within striking distance of a win and was the only other guy to keep the three fastest dudes in check all main event long. Barcia has found a reemergence with Gas Gas and yes I do think that this red bike is much better for him than the blue bike ever was. As tough as it is for me to say that, facts are facts.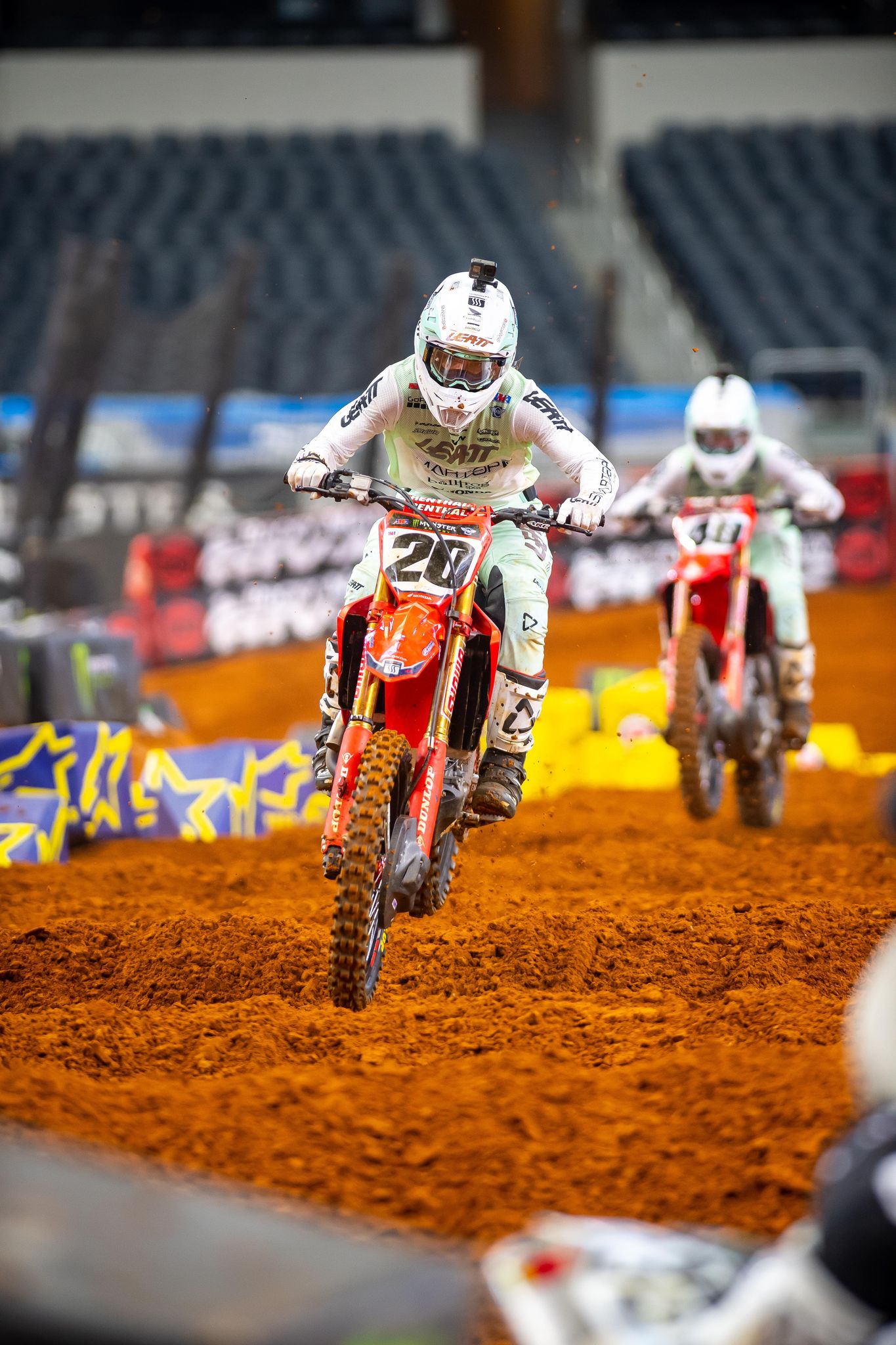 Broc Tickle: I honestly thought Tickle would be more of a top ten guy consistently, but hopping on a bike late in 2020, as well as having a hell of a lot more gnarly dudes in the 450 class in 2021, doesn't help. You can see his technique is getting better as the races go on as well as his fitness. I texted him the other day to see how he's liking the Honda and he said all is good and the pieces are starting to come together!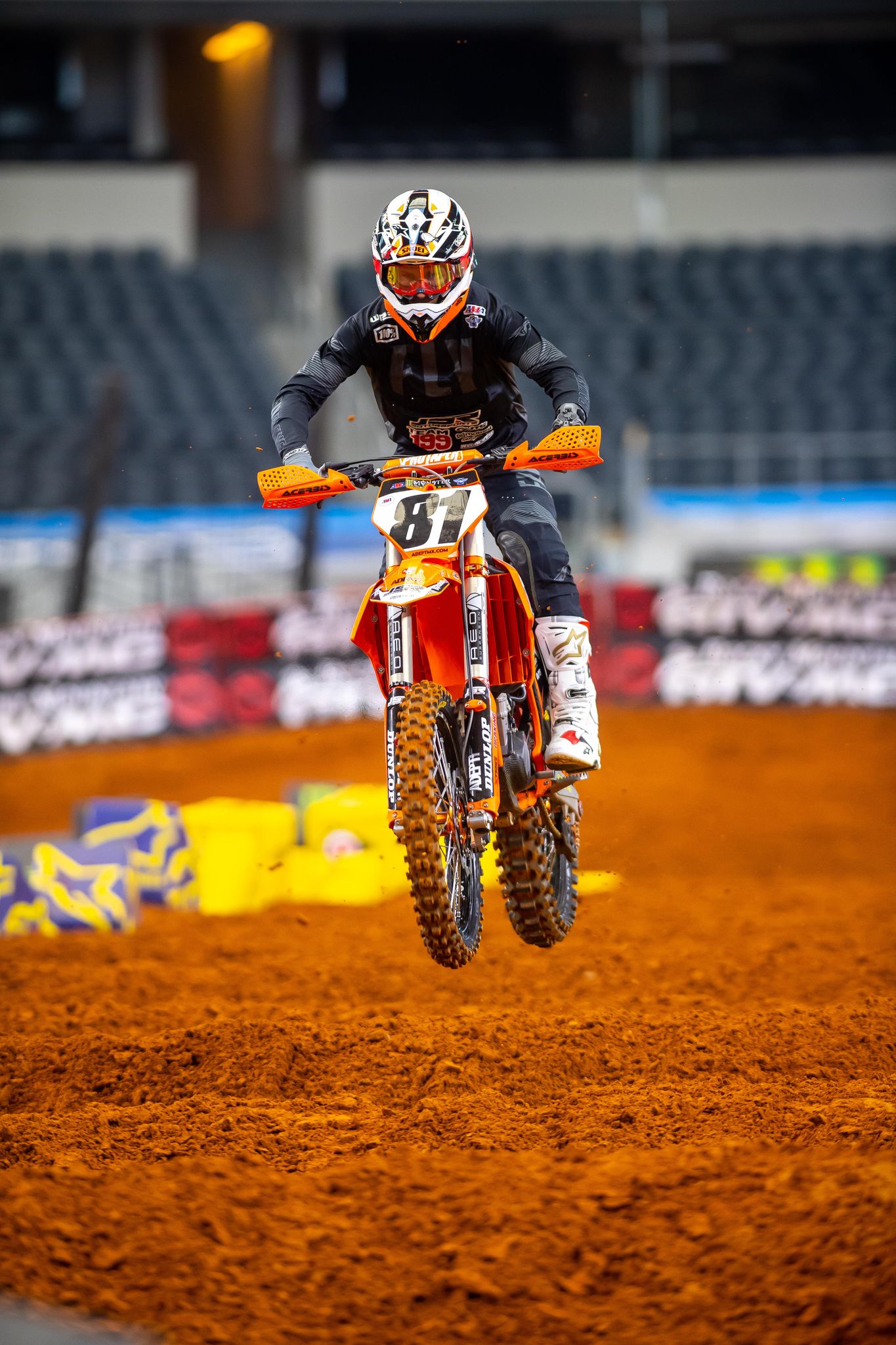 Justin Starling: Who was that guy that won the LCQ? I have NOT seen that from this guy all season, but the guy who won the LCQ should definitely ride like that the rest of the series! I mean being almost two seconds better than Hartnraft means that this guy should be able to make mains every freaking round! Great ride to that guy who won the LCQ! Awesome to see, keep that going!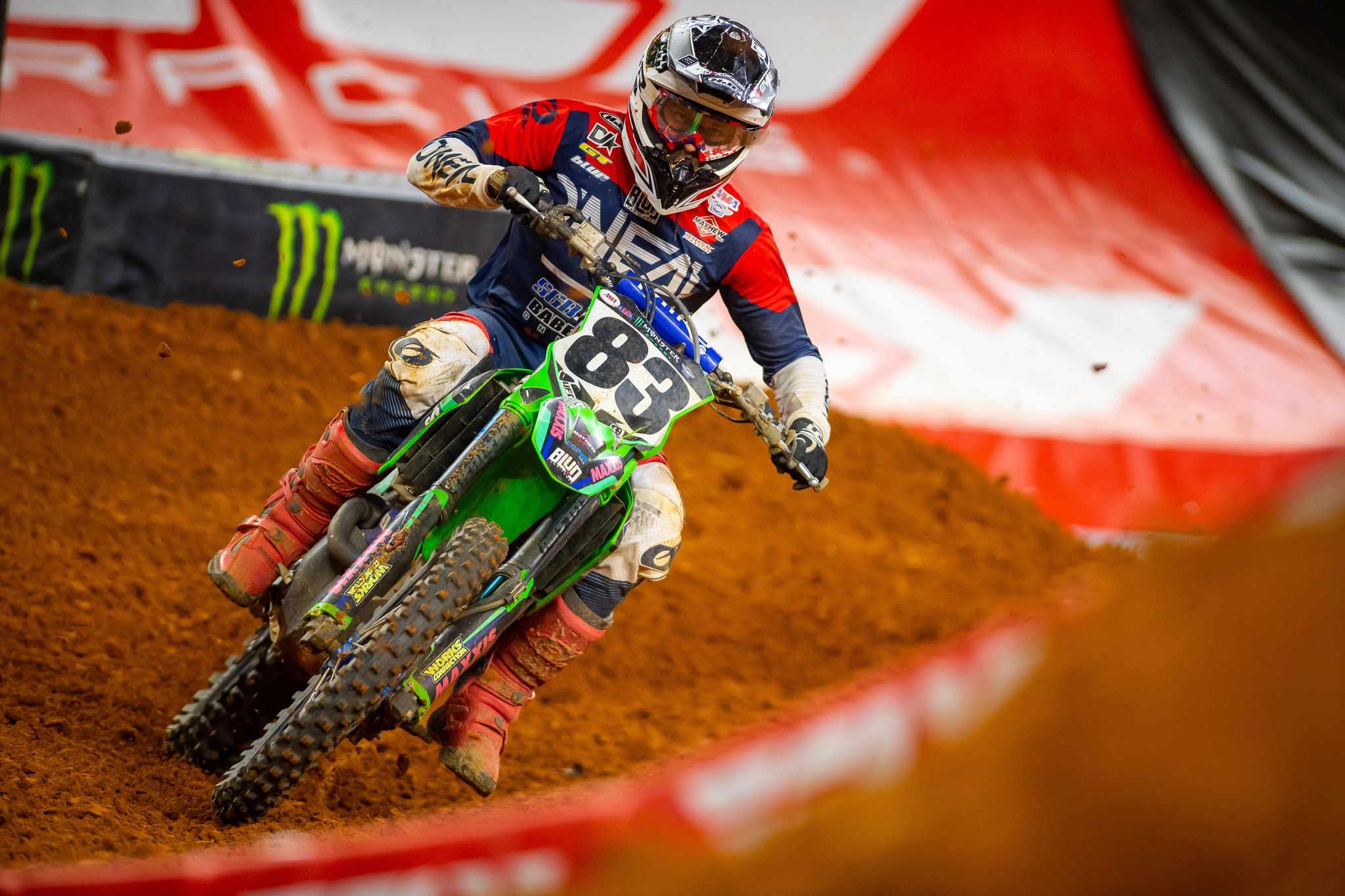 Cade/A-Ray: Ehhhhhhhh boy… This is great! Cade could have chilled behind Bowers and there would have been ZERO issue. I mean I know it's race but you have to be more calculated than that in the LCQ. Get in the main and fight for positions in THAT race. A-Ray was coming on that last lap, but I almost could have guaranteed that he wouldn't have reached Cade. However, the move that A-Ray made on Cade was legit and actually nicer than I thought it was going to be! These two are great dudes and it's hard to root for just one of them, but I am sure we haven't seen the last of these two in a LCQ this season. Oh and to me both of these dudes are riding great! I am impressed. Cade is more consistent and less sketchy, but A-Ray has more raw speed.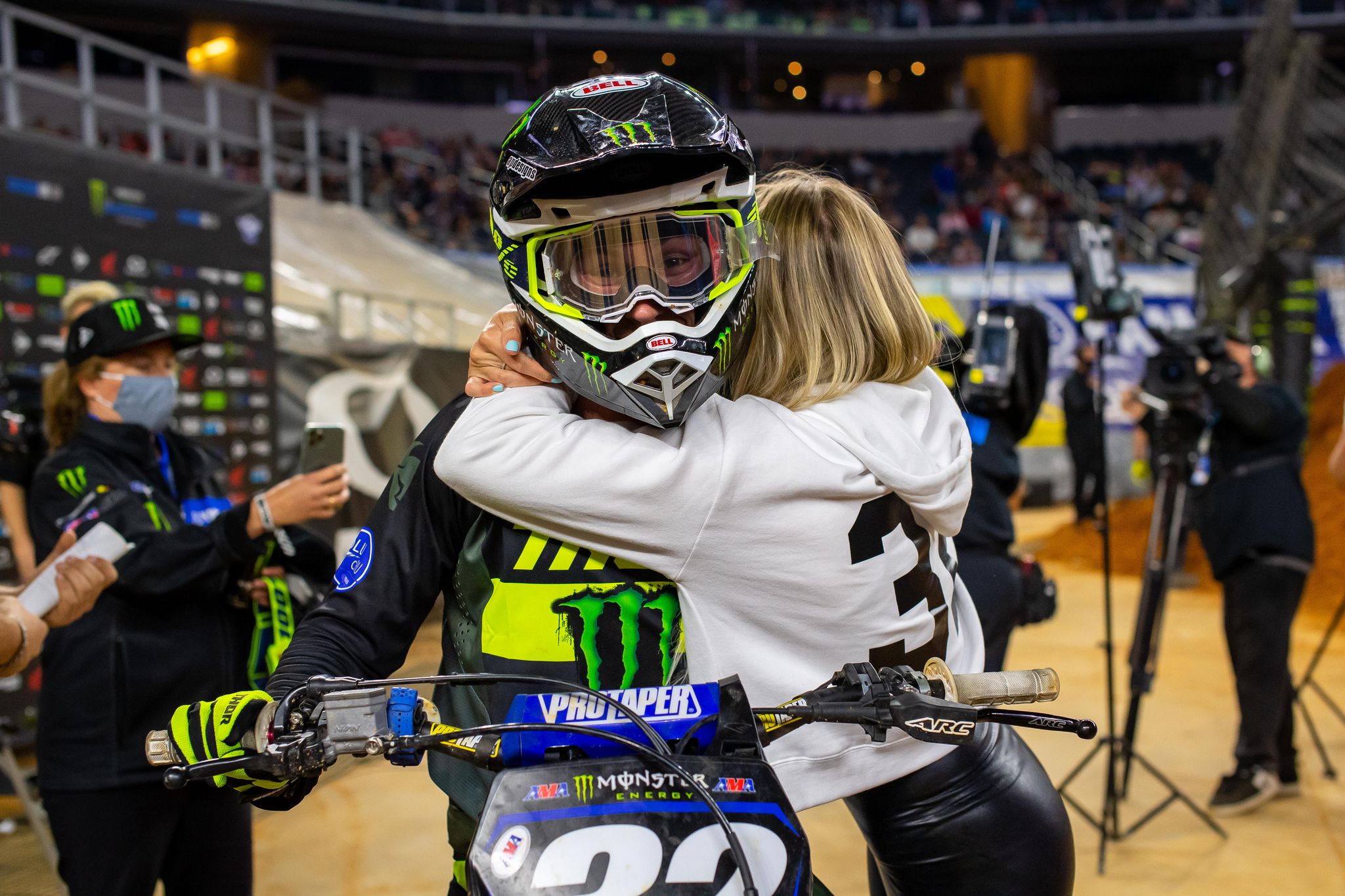 Justin Cooper/Cameron Mcadoo: If you were to ask me who would win the west in 2021, I would have said Cooper all day, but Mcadoo has impressed me! If Cooper can get his starts figured out like he did at Dallas 3 then it's going to be much easier for him to win this title. Mcadoo needs to get in front of Cooper on lap one if he wants to put pressure on him for the title. Now that Cooper has the red plate, it's going to be tough for Mac to get it back, but I do know that Mac has more in him than what we have seen so stand by for a fight to the finish!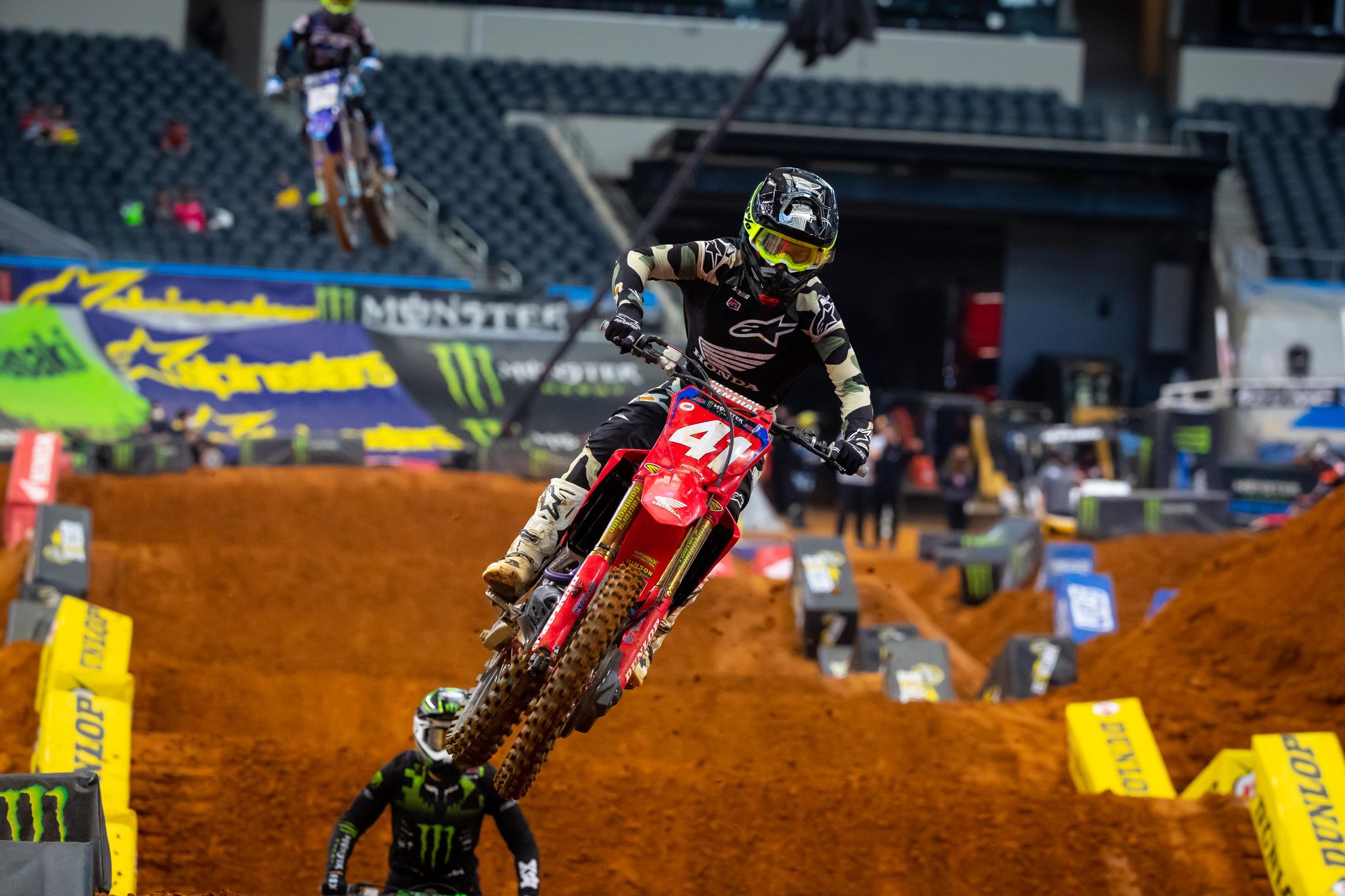 Hunter Lawrence: Nets are good! Yes, we know you saved a life Steve, but how about Hunter saving himself by grabbing onto the net like a spider monkey! Hunter needs to get up in the mix early to stand a chance with Cooper, but I do think he has the speed to cause problems for the series points and the two gentlemen that are 1-2 in the standings.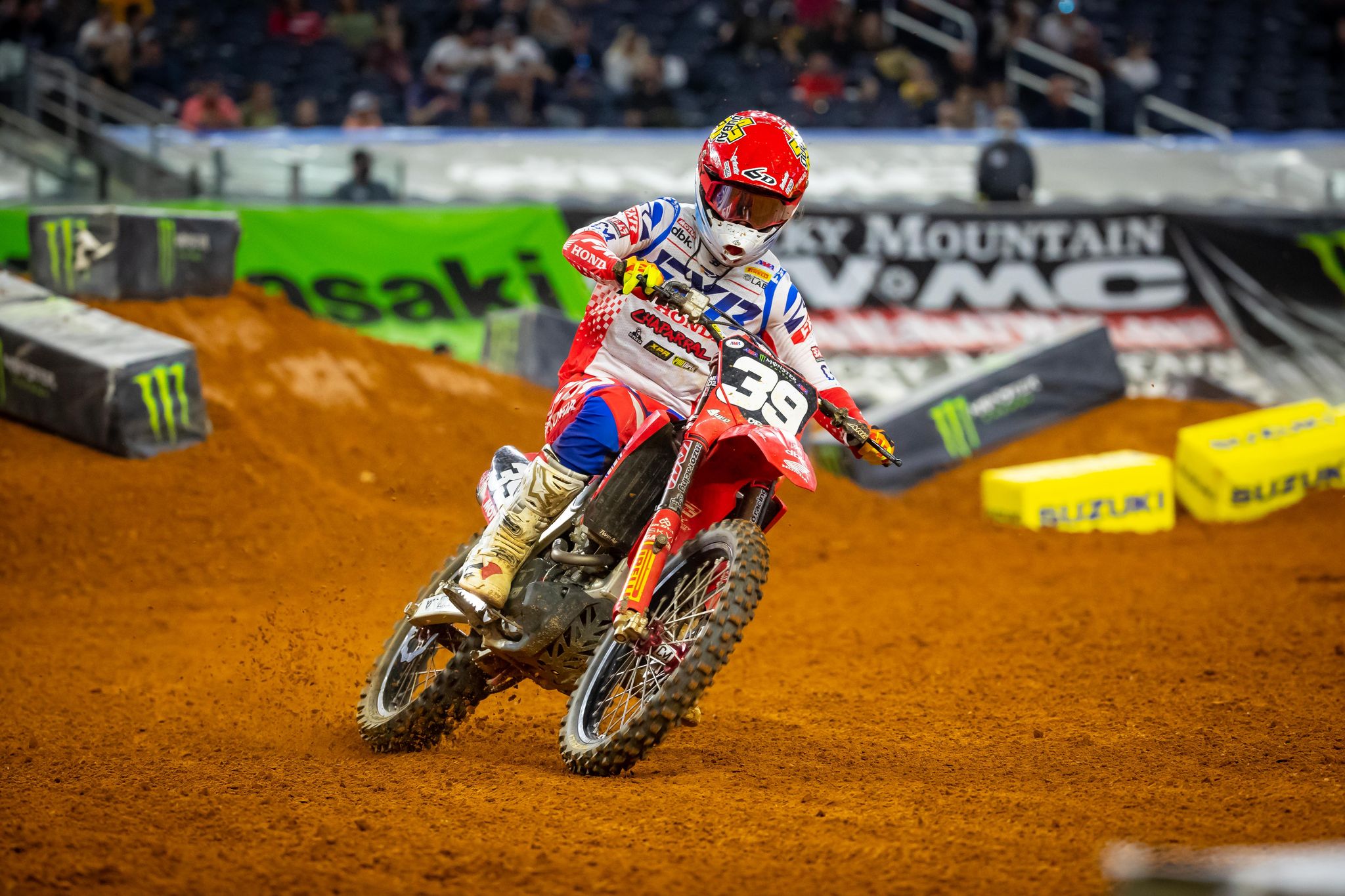 Carson Mumford: Everyone calm down about Mumfy! This is his first year in SX and he will figure it all out! This hasn't been what I expected from him, but I also know that this isn't what he wants neither. Having a team that is built around you comes with some pressure and I think he is learning how to deal with all of this right now. He is young and figuring this pro racing thing out as well as life in general. Sometimes us fans need to take a step back and expect these kids to  make mistakes and go through some ups and downs. Carson is a great rider and we will see him up there soon. I believe!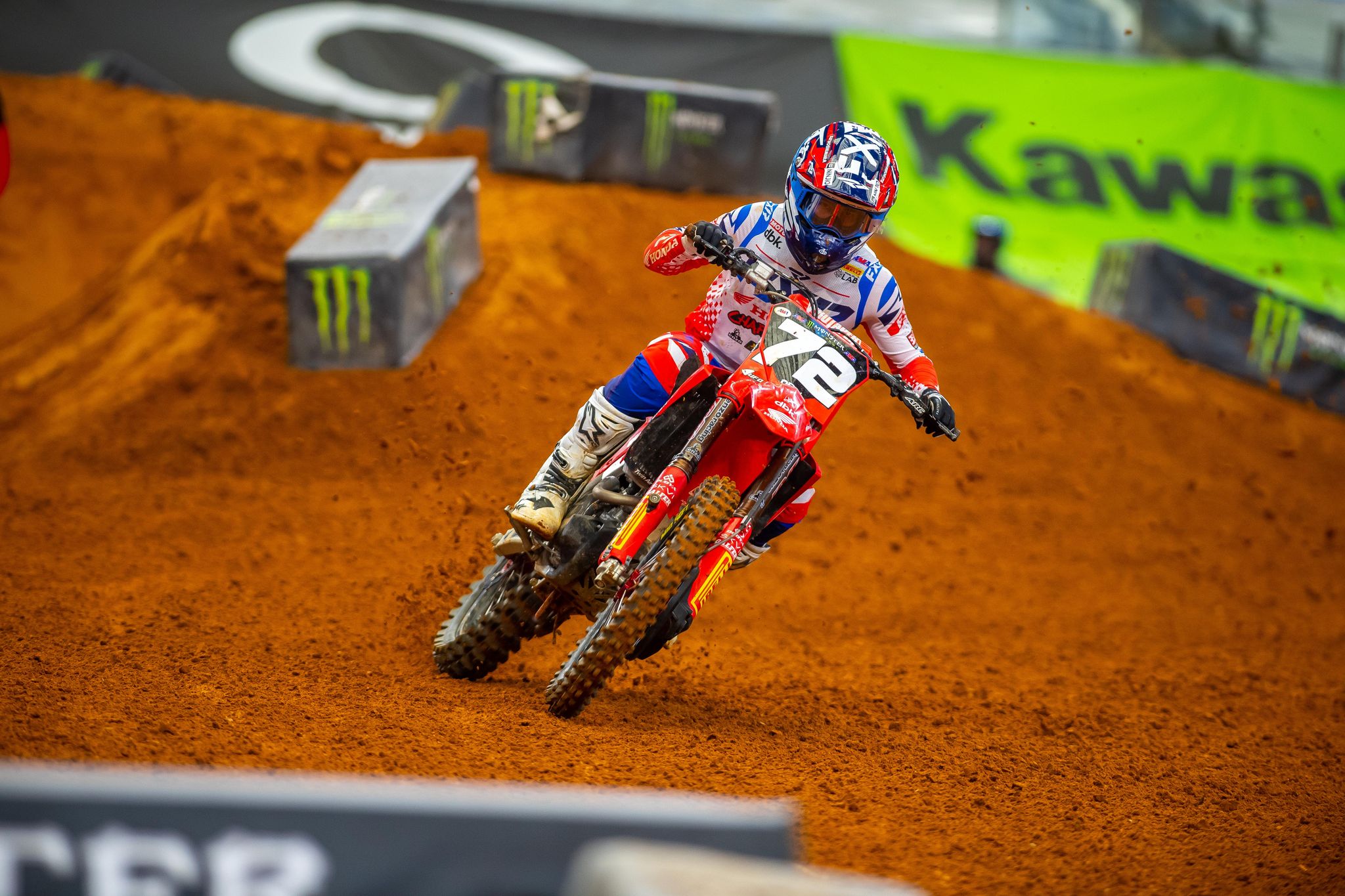 Coty Schock: No one is going to say shit, but after landing on Hammaker this dude comes back and gets 14th. This doesn't sound like much, but after a big crash, this is a great ride! This kid has got some damn talent and is a great human being! I am a fan!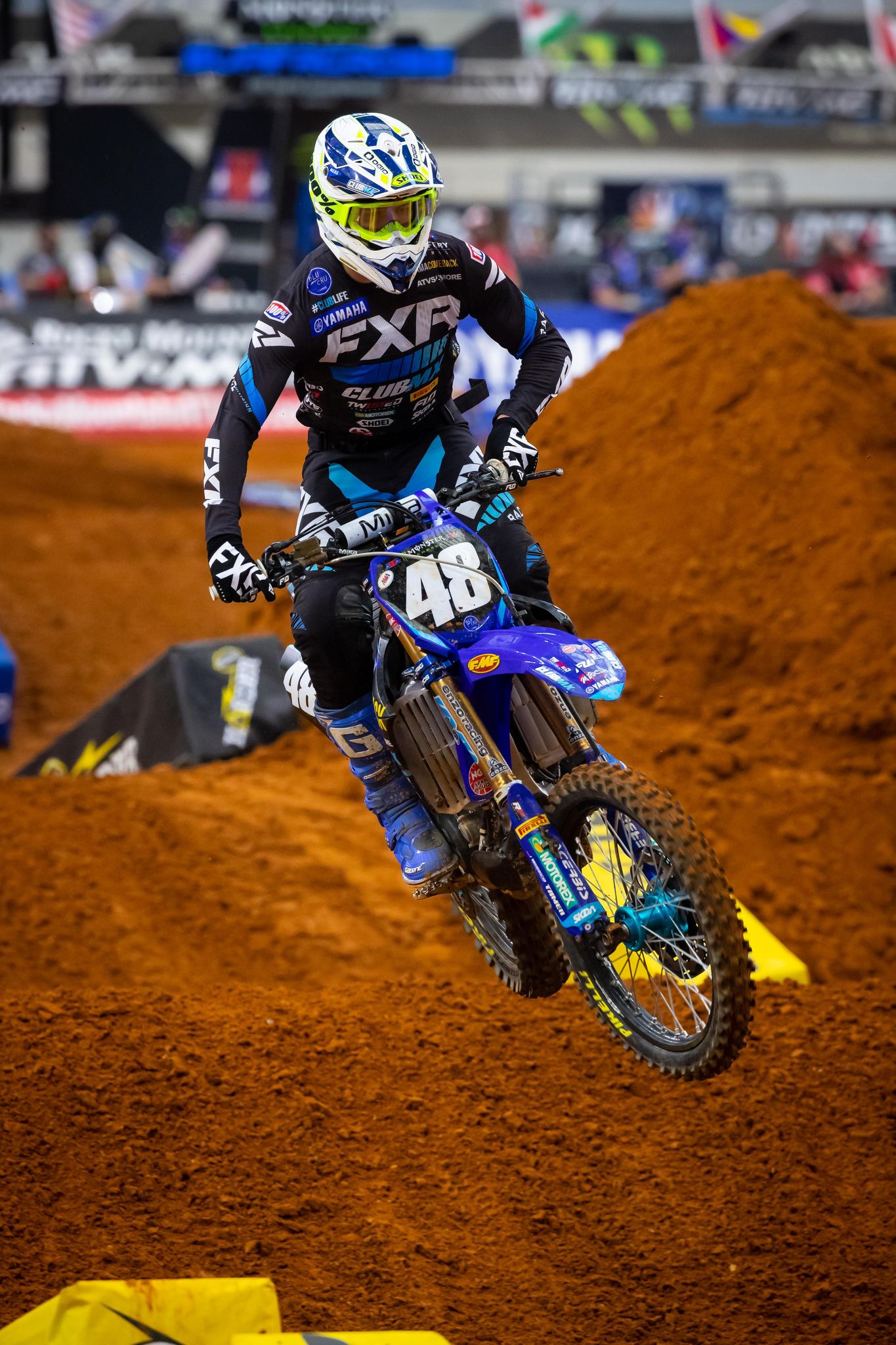 Garrett Marchbanks: Garret could have been near the podium, but some mistakes put him back. I will say that he is doing as good as I expected in the series. He is fast as balls, but some small mistakes have kept him from being more consistently on the podium. I know his bike is plenty capable of getting good starts so it's up to him to turn it around these next couple races. He's a huge talent, but the space between your ears is as important as speed!