We are on the east coast now and to me, in the heart of American Motocross! High Point Raceway has always been one of my favorite tracks because it's technical and it takes finesse to ride. It's not your typical hang off the back fender and pin it type of course! This year was even better as the track crew didn't rip the shit out of it to make it a slot car track! The riders had several line choices and that made for some great racing for them as well as us fans. Here are some things that I wanted to share with you all this week!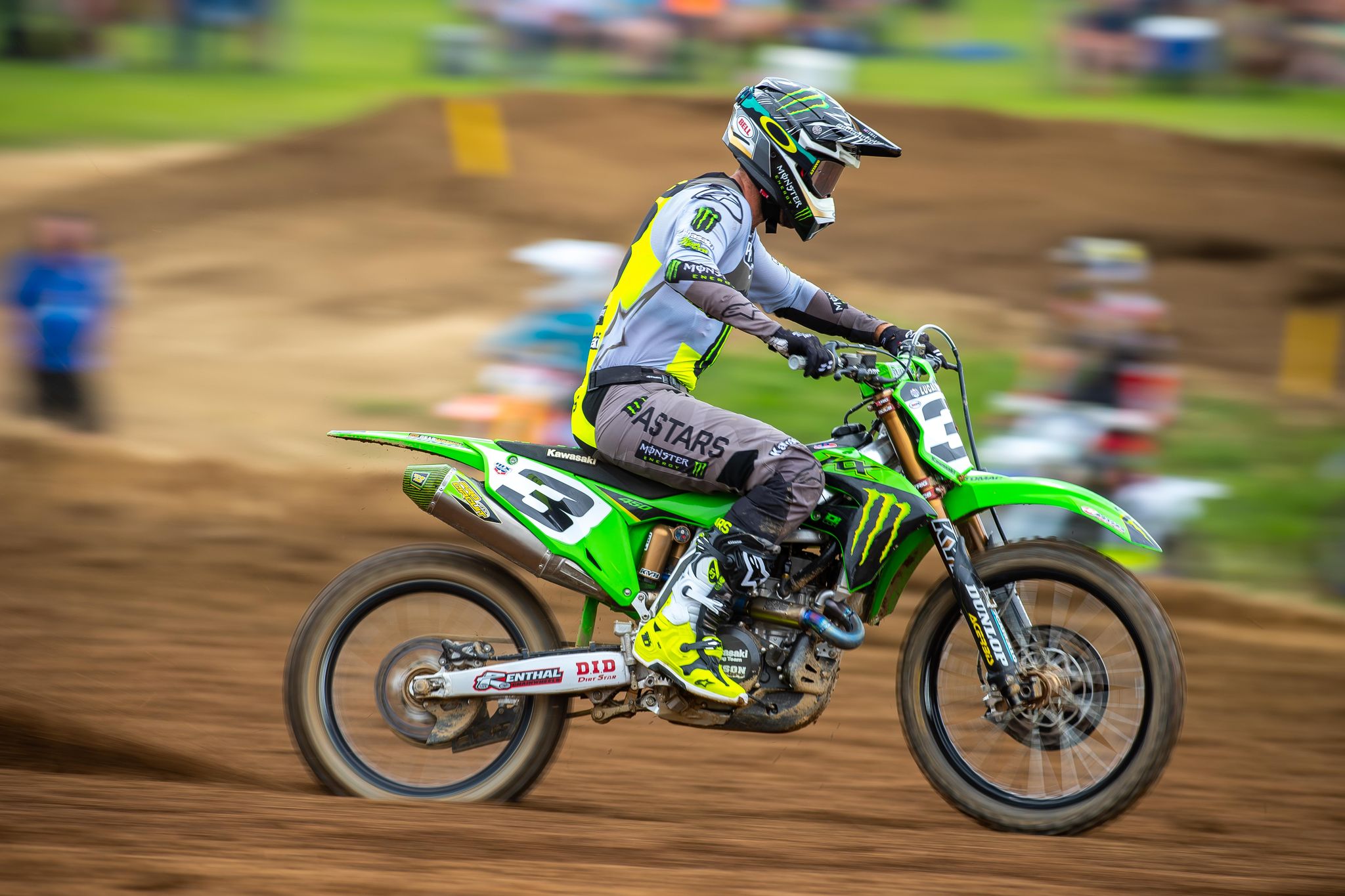 Eli Tomac: I knew we shouldn't just write Eli off. People are saying he's done, he's riding his Kawasaki contract out, etc., etc. Please just stop! Eli went all Cortez, Colorado on the High Point track the second moto as he was ripping outside lines everywhere and just bermin his way around for some blazing lap times! I also like that on the broadcast GL pointed out that he looked different the second moto very early on and low and behold he was right! I think Eli was dealing with possibly a mental lull that some professional riders get from time to time when they are near the end of their careers. I am not saying that Eli is "over it", but sometimes riders get burned out and that is completely normal. Eli could of had some burn out and needed some time to get over it. I think getting the taste of winning again will spark the old Cortez Tomac at Red Bud!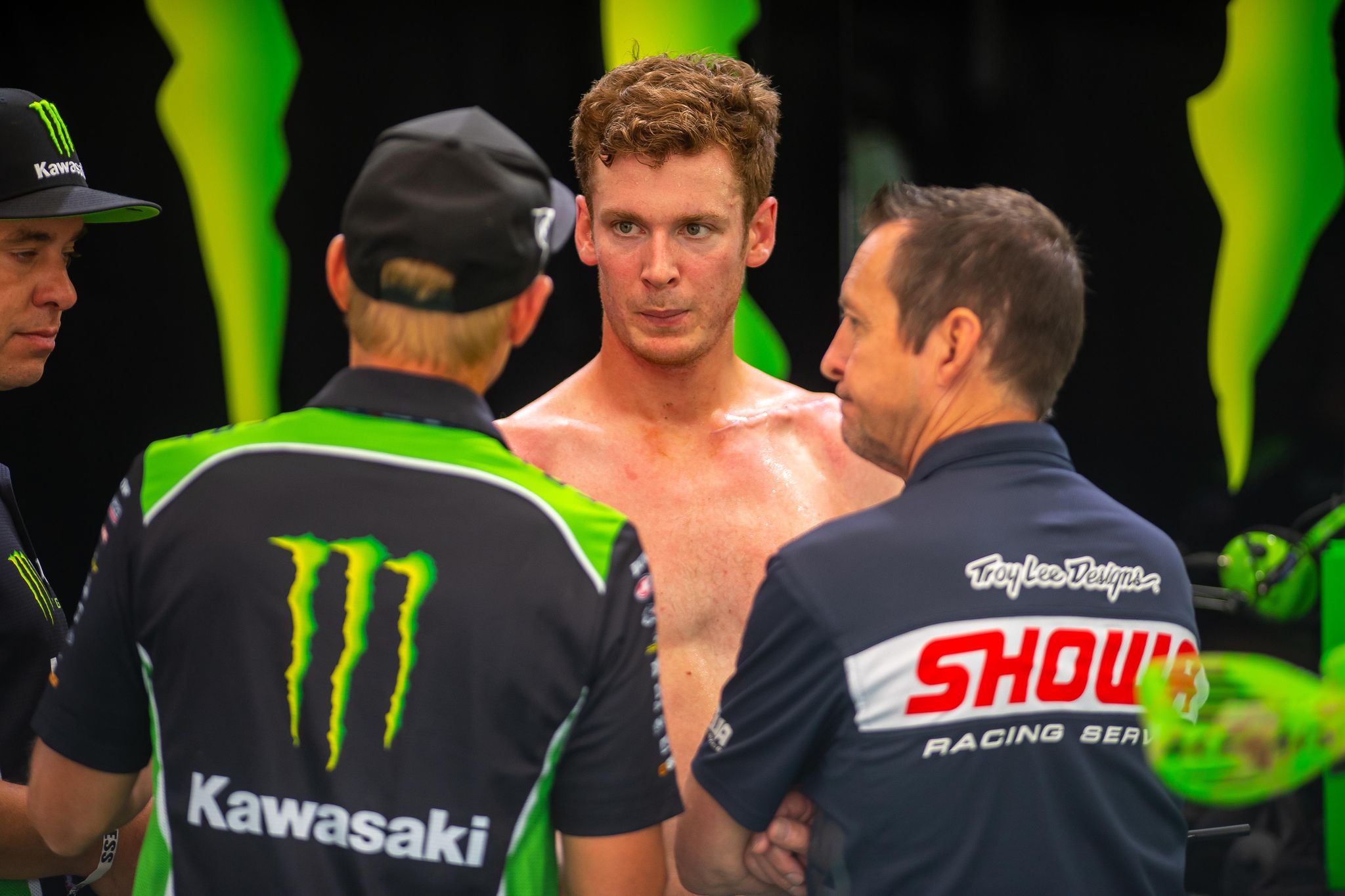 Adam Cianciarulo: AC just seems to be cursed or something! The kid is blazingly fast, but it's like there is an AC voodoo doll or something out there. He wins the first moto, but not without incident. The second moto he is in the hunt for the overall win and gets gobbled up by Ferrandis and Roczen. I mean he has got to win one of these soon right? His technique is insane to watch and his opening lap sprint speed is down right Stew-ish, so let's hope for an overall soon from this easy to like guy! Whoever has the voodoo doll on AC, put it away for a while already! What did he ever do to you?!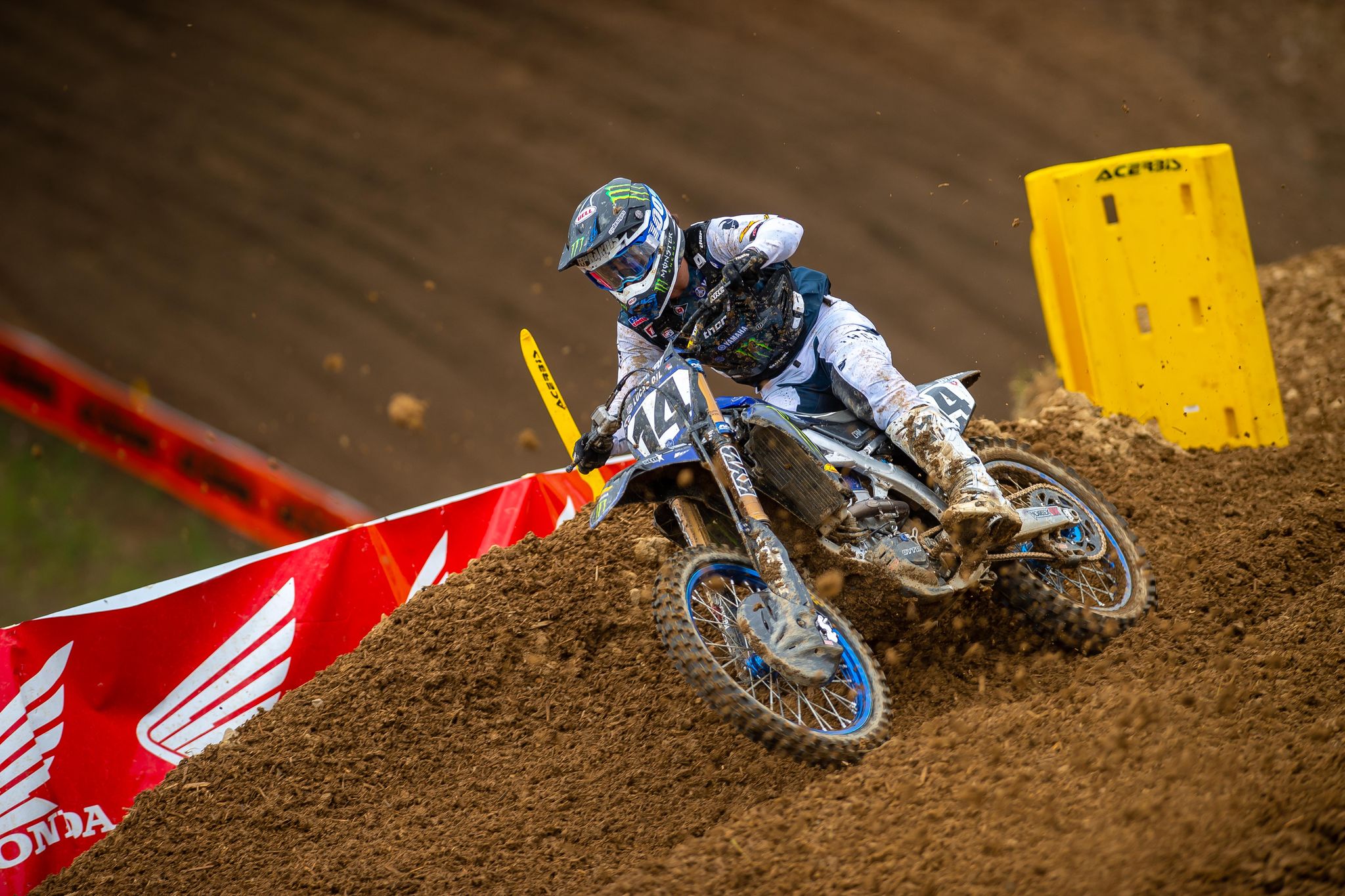 Dylan Ferrandis: Ehhhhhhhhhh. I am going to case the shit out of a lapper's rear end then nearly wad my brains out a couple more times and still get the overall! "Hi my name is Dylan Ferrandis". The dude nearly bought the farm a few times in the second moto and seemed as calm as ever on the podium. Us normal/weekend warrior riders at home would be shitting in our pants mid moto and then proceed to talk about what just went down in our race to anyone who would listen! I love how these dudes just get up on the podium and don't recall or tell anyone about their near death experiences while racing. I mean we saw it. We lived it with you and we are still freaking out about it on the couch! Tell us something! Ferrandis has got his Yamaha and his body in order and you can tell by the way he rides! ZERO F's! Watch out Germany, the French are coming!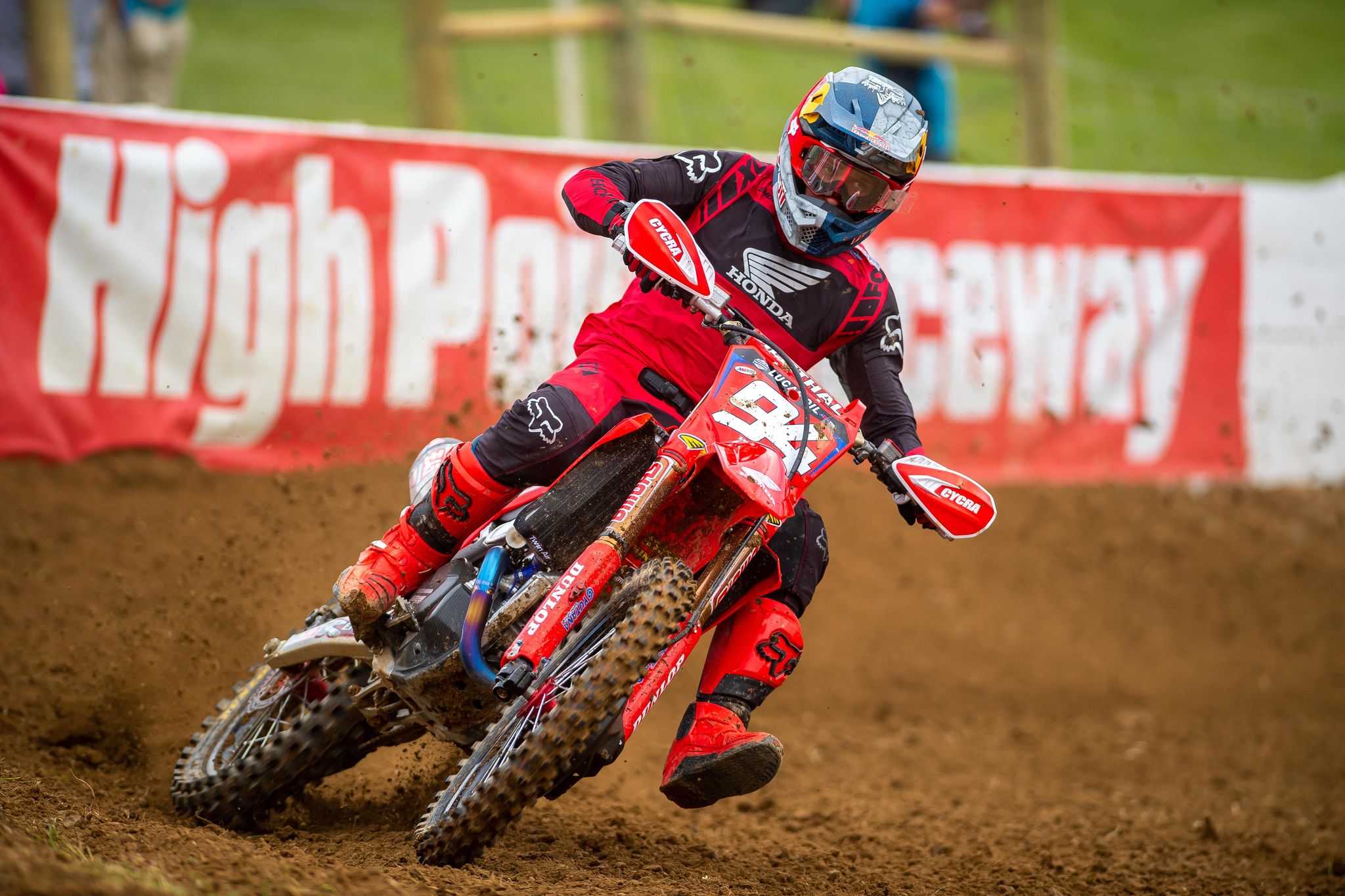 Ken Roczen: The Possum was good at High Point and his 3-3 scores DO NOT show just how good he was! His second moto come back was insane! The score cards say he was 9th at the line but to me it looked like 14th. However, coming back from ninth to third this day and age is damn impressive. I mean Tomac was gone the second moto and if it wasn't for Ferrandis being so ballsy, Roczen would have went 3-2 for second overall. It was that close! I am still saying Possum wins this whole damn thing! Hey FOX, can we get a buttpatch already! Thanks!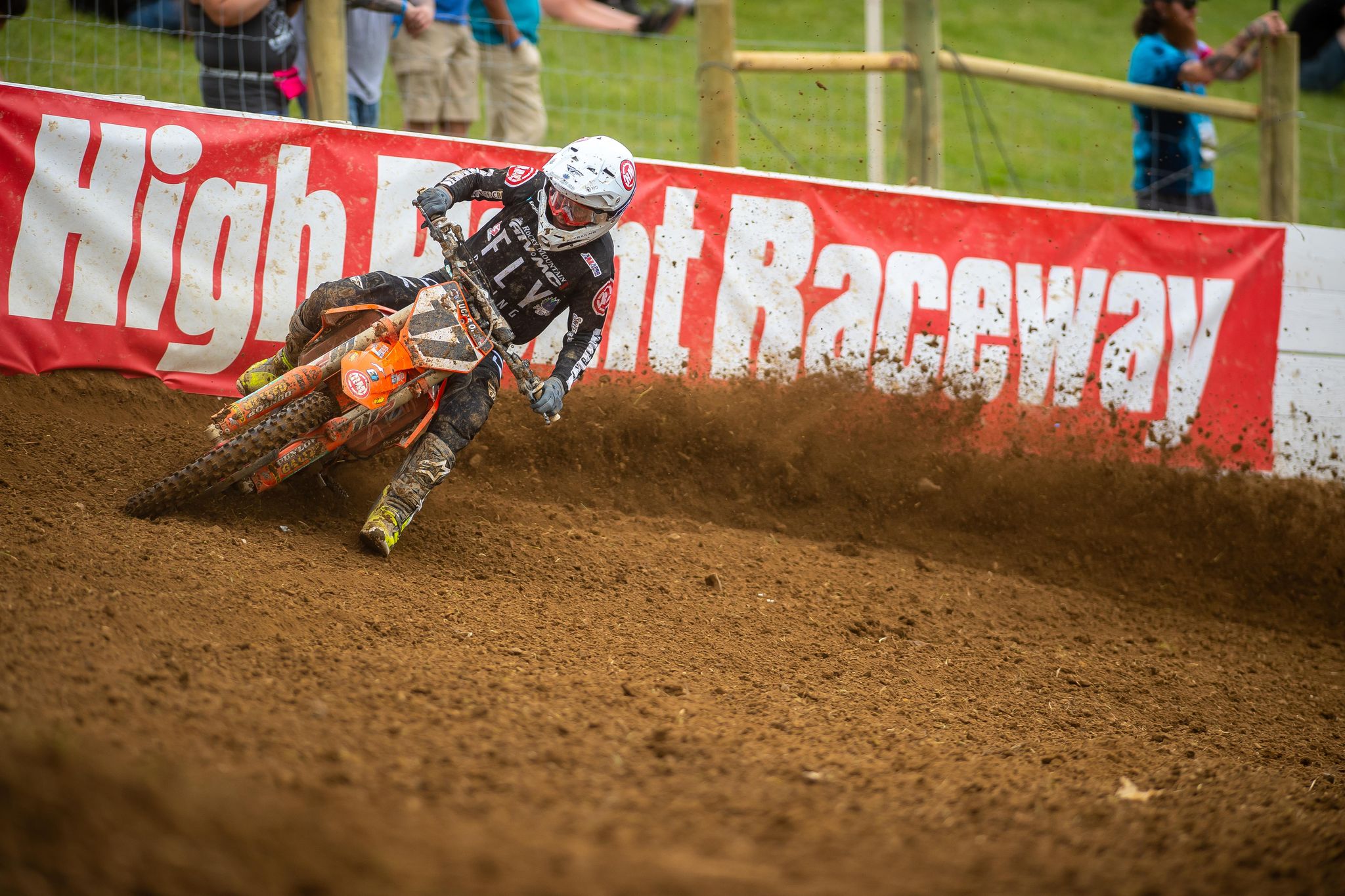 Joey Savatgy: We are not talking about Joey enough! The dude is beating quality riders and if what I am hearing is correct, we could see Joey move to the factory KTM team in 22. Plessinger doesn't look to be going to KTM next year and that could leave a spot possibly open for the number 17. I honestly think Joey could be really good under the factory tent as he has the work ethic and talent to make it happen!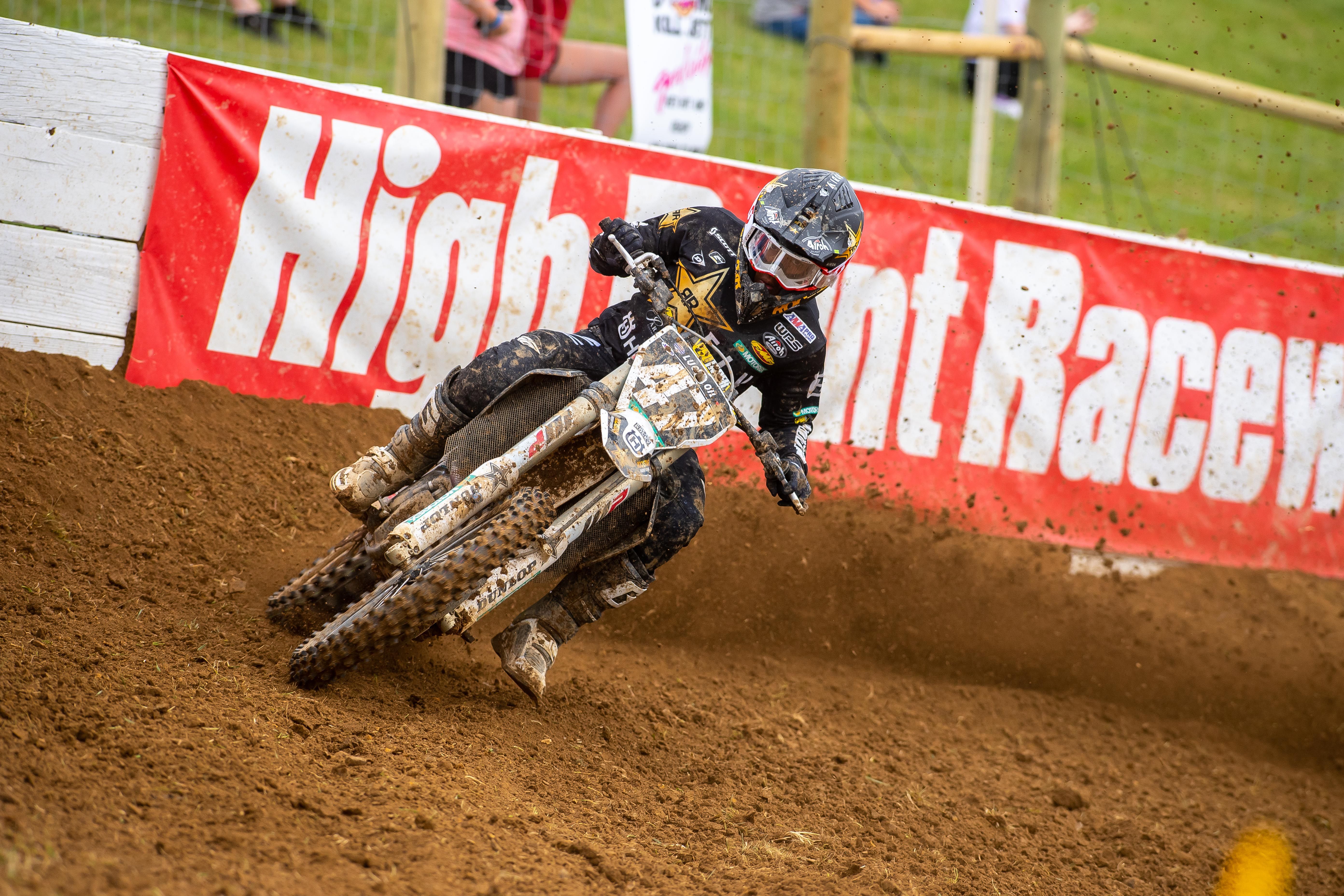 Jalek Swoll: None of you saw this coming and I bet his team didn't even see it coming as well. I don't know much about Swoll besides that he trained with Ferry for a little bit and that he got a new contract already for next year. At Mt. Morris he rode like he has been there before and didn't let the pressure of winning his first ever pro national get to him. Let's see if he can keep this going at Red Bud shall we?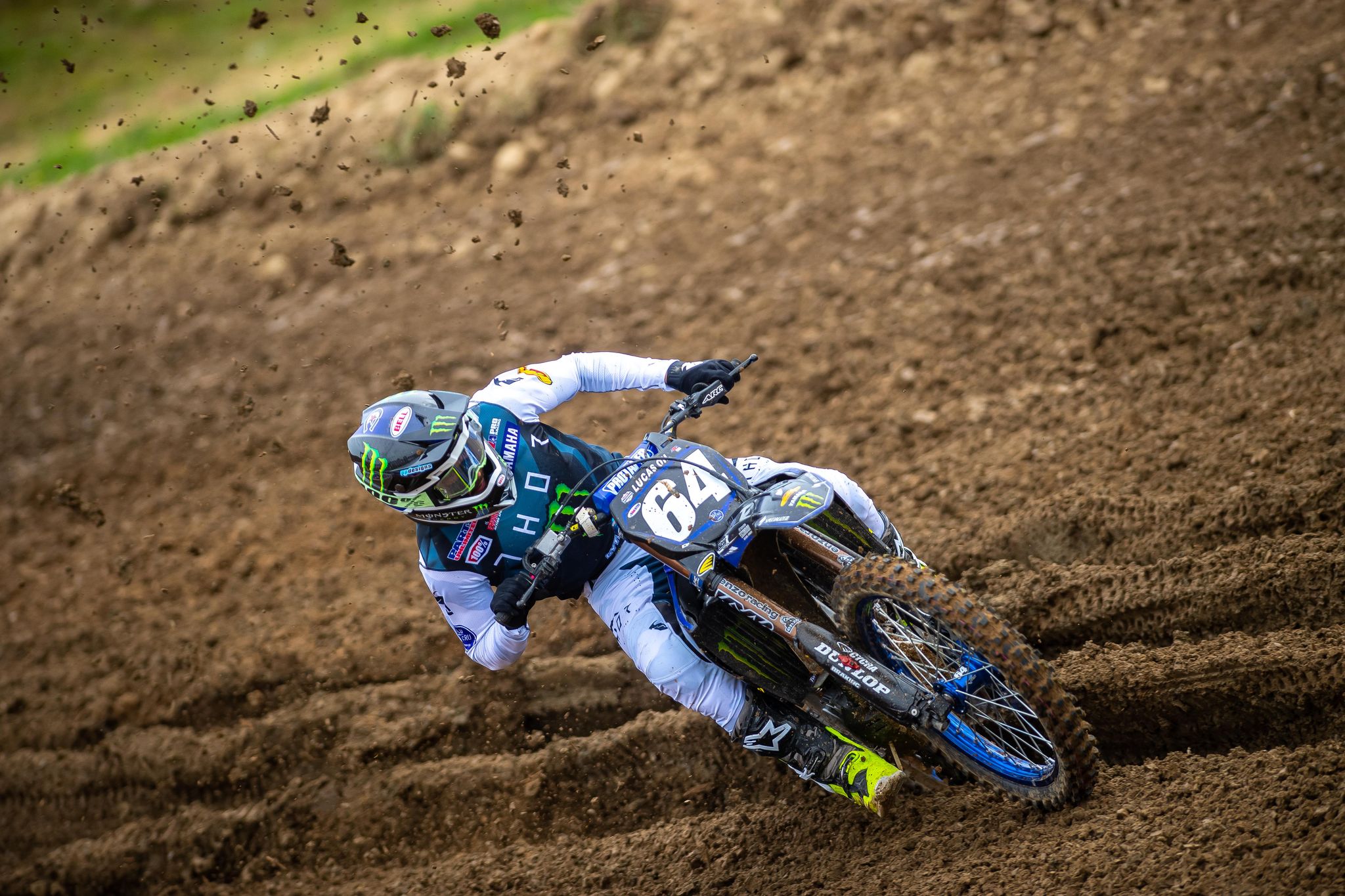 Colt Nichols: A fourth place at High Point is something I was expecting out of Colt at Pala, but it has taken some time to get his outdoor legs underneath him. I see a lot of upside to Colt and his technique on the bike. When I watch Colt ride, I can see that his speed is going to catch up with his technique as he is one of the most centered riders in the 250 class. A lot of riders in the 250 class, minus Jett and Hunter, hang off the back of the bike or try to scrub every little anthill out there, but Colt is very centered similar to Cooper Webb. Look for a podium for Colt here soon!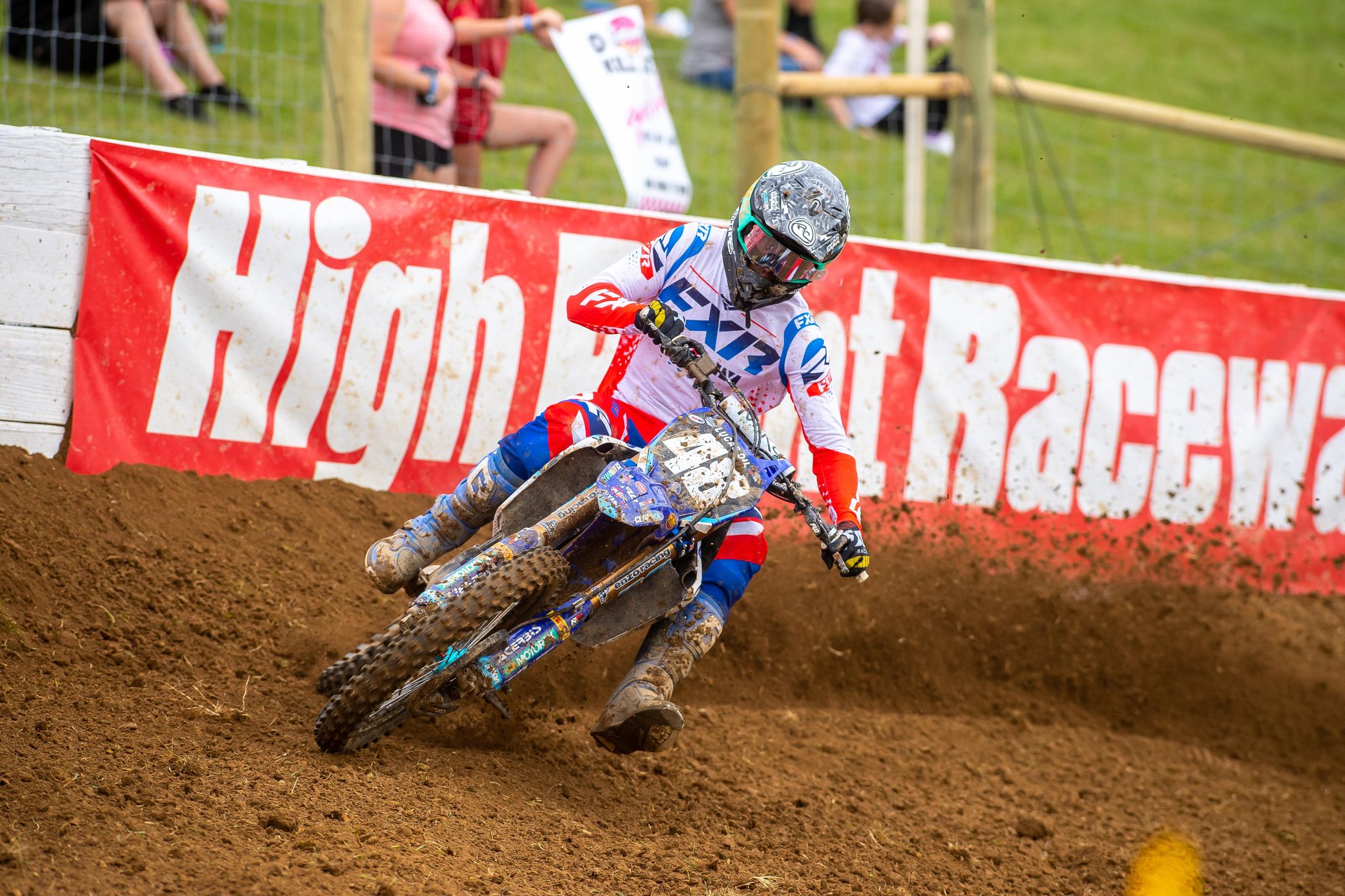 Garrett Marchbanks: The Club MX rider was good and it's cool to see a big dude do well in the 250 class this summer. The Yamaha YZ250F is no slouch, but having Twisted Development do your engines has to help as well. Garrett nearly picked off Swoll in the second moto and from what I was told from Travis Preston, being a taller rider at High Point is tough because of the long legs. Longer legs are harder to get up and out of ruts when you have an off-cambered track like High Point. Kudos to Marchbanks for keeping his boat oars out of those pesky ruts.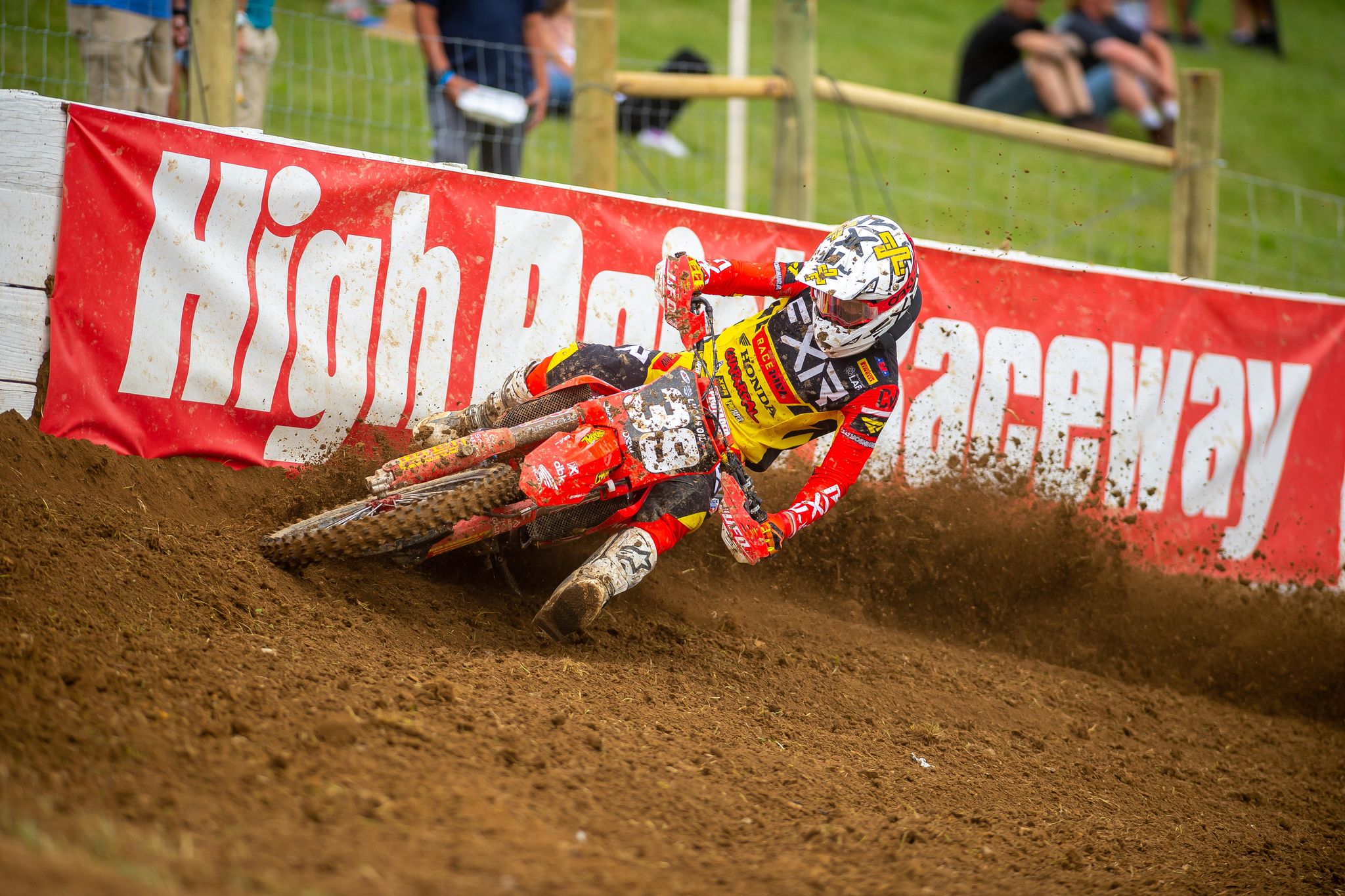 Carson Mumford: Carson has been training with Davi Millsaps and it looks to be paying off! Davi has been helping Carson with his mental outlook as well as his training. There was something missing in Carson's program early this year and it seems that Davi is helping fill that void. It is always nice when you have a rider that has been successful in this sport help you out. It makes you feel more secure in what you are hearing as well as what you need to believe. Good to see the Chaparral Honda team doing so well on a tight budget!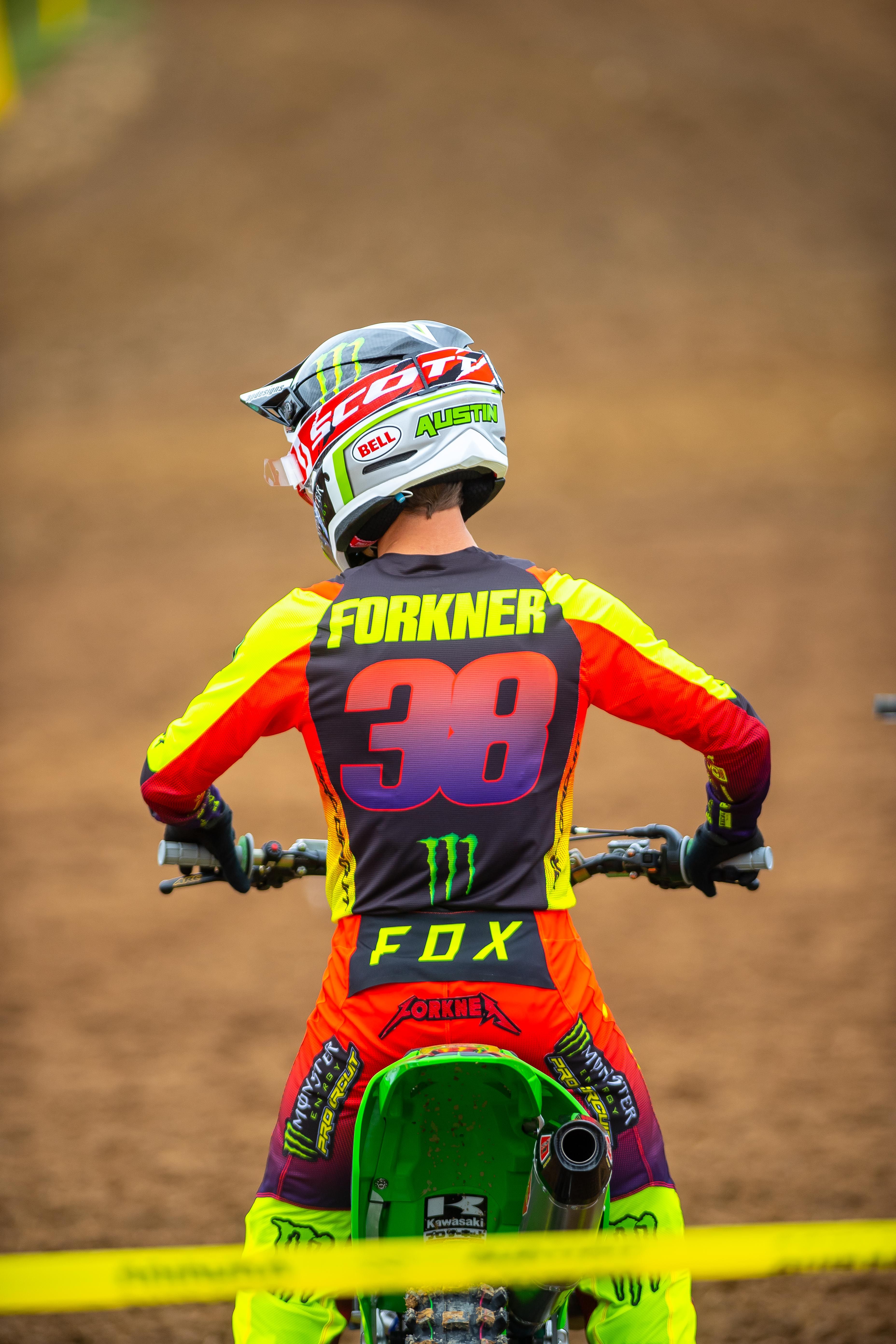 Austin Forkner: I am going to try like hell and steer this Forkner train back on the tracks. I think Forkner will be a podium guy again very soon and believe in the talent that the kid has. He has had a rough go the past couple years and sometimes it takes a bit to get that mojo back working. It's a blend of fitness and trying to get your speed back slowly to ensure you don't wad yourself up again. It's not as easy as what it looks like! Give the kid sometime! He will be back.