As always the sands of Southwick proved to be tough on many riders as well as machines. With rains pounding the sacred sands the day before the race, set up proved to be difficult for a lot of riders. Here are a few things that I came across that was cool enough to put in this week's Daytime Program!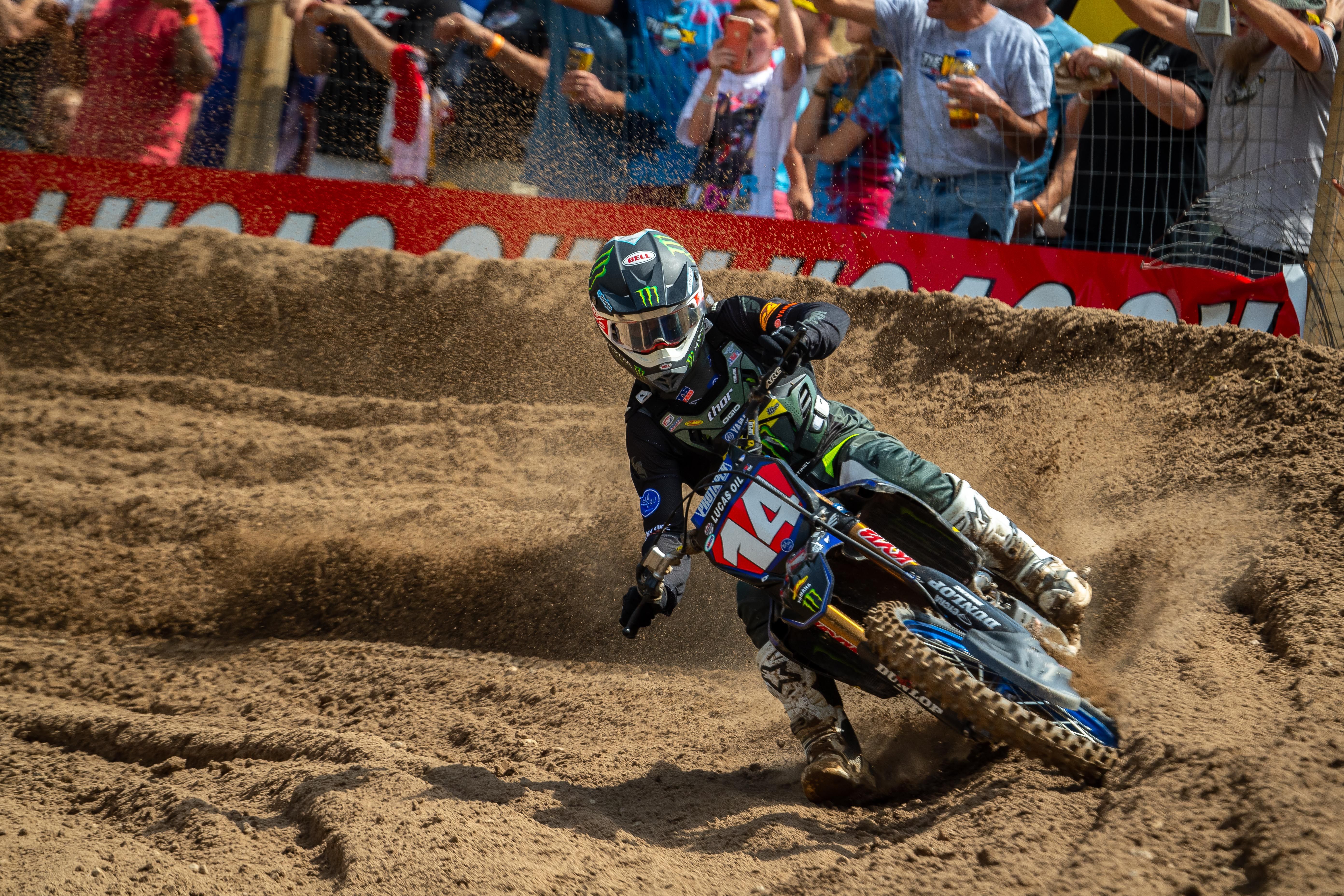 Dylan Ferrandis: For a rider that went 1-3 on the weekend Dylan sure did seem unhappy with his result. With the amount of smoke that was coming out of his YZ450F's engine in Moto two, I was surprised that it actually held together for the whole moto. Kudos to the team for noticing the smoke as well as Dylan for actually listening to his mechanic while in battling for position. To be able to back it down when you know you can go harder while racing with your competitors has to be a something that isn't exactly easy. Did you know that Dylan is running an air fork? Yes! Dylan likes the feel of the KYB PSF1 fork so he is currently on the air set up for outdoors.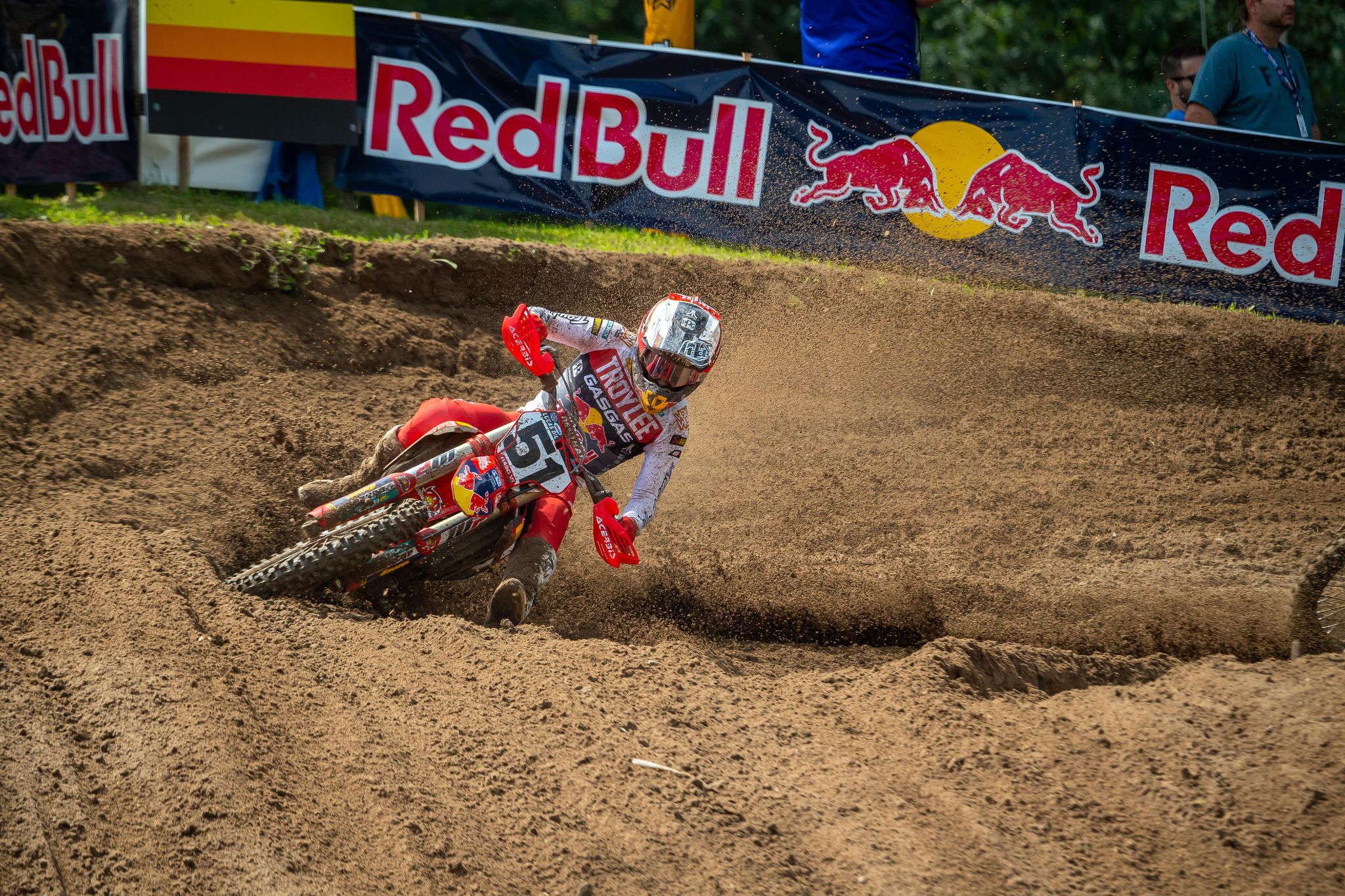 Justin Barcia: Barcia was out at GH Tuesday testing with WP, which seemed odd to me. Usually you will see riders test at other tracks that have deeper sand, but the TLD team as well as the WP techs were out taking care of Barcia's needs. I think the biggest takeaway from Barcia's podium is that he got a much better start in moto two which helped him have clear air during the second moto. He's not scared of sending it on the Gas Gas and it hasn't bit him as much as the Yamaha did. Just sayin.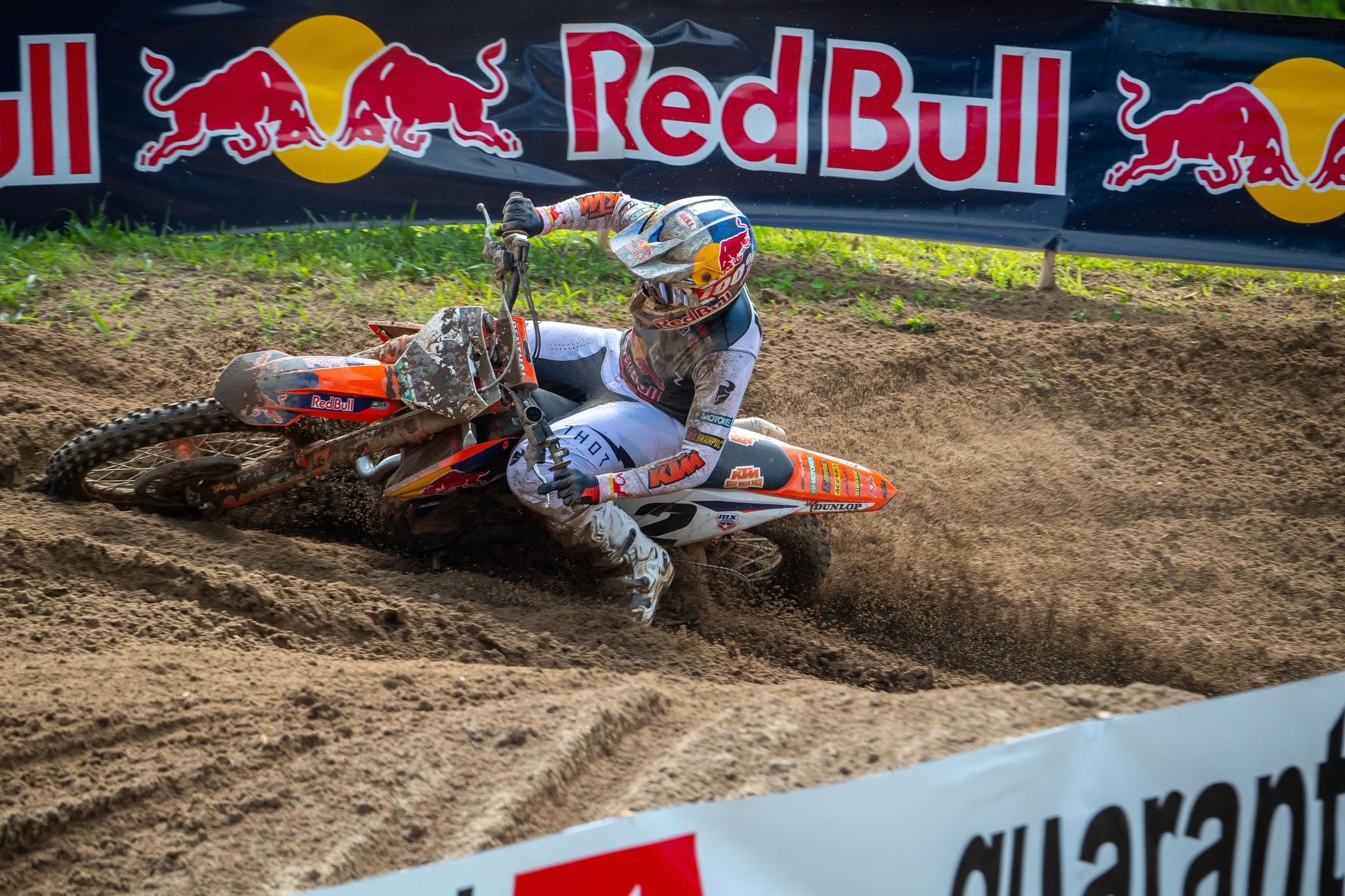 Cooper Webb: Webb has left the building. That is the Aldon Baker building. Webb wanted a change in his program and he was granted the right to change it up from the team. Webb's bike has been off for him as well as holding onto a SX way of riding and that doesn't work in motocross. A fifth place isn't exactly what he wants, but it's a step in the right direction. Spring Creek is always good for Coop and I still believe that we will see an overall by Webb by the time we are done with this thing.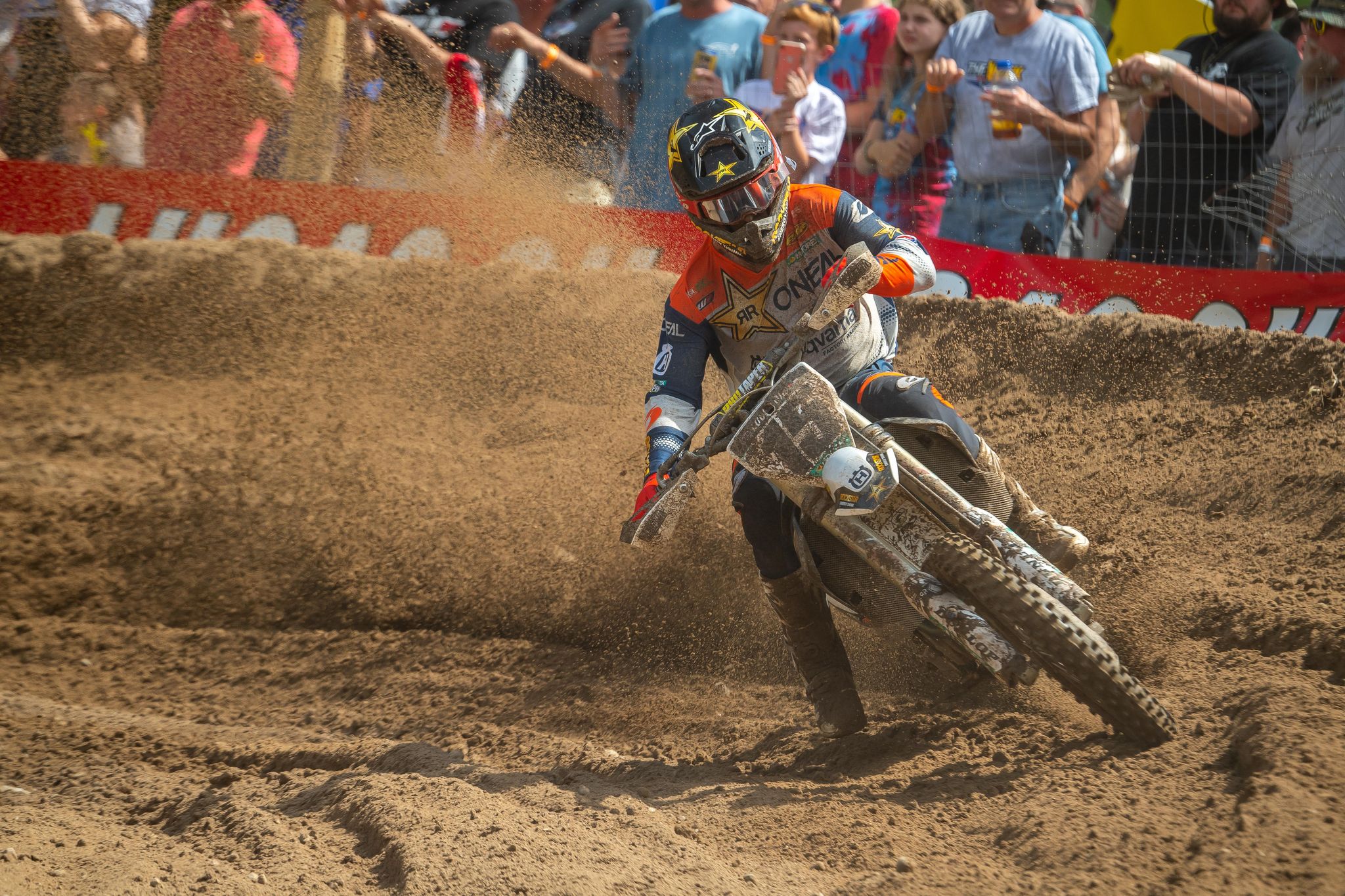 Dean Wilson: Dean-O has had a rough go at this outdoor deal. I love that he is hanging tough and sticking it out! A ninth place is a great result for how beat up this guy is. I don't know where Dean will end up for 2022, but I still think he is a viable option for a team as I still feel like he has some podiums in him if he can stay healthy.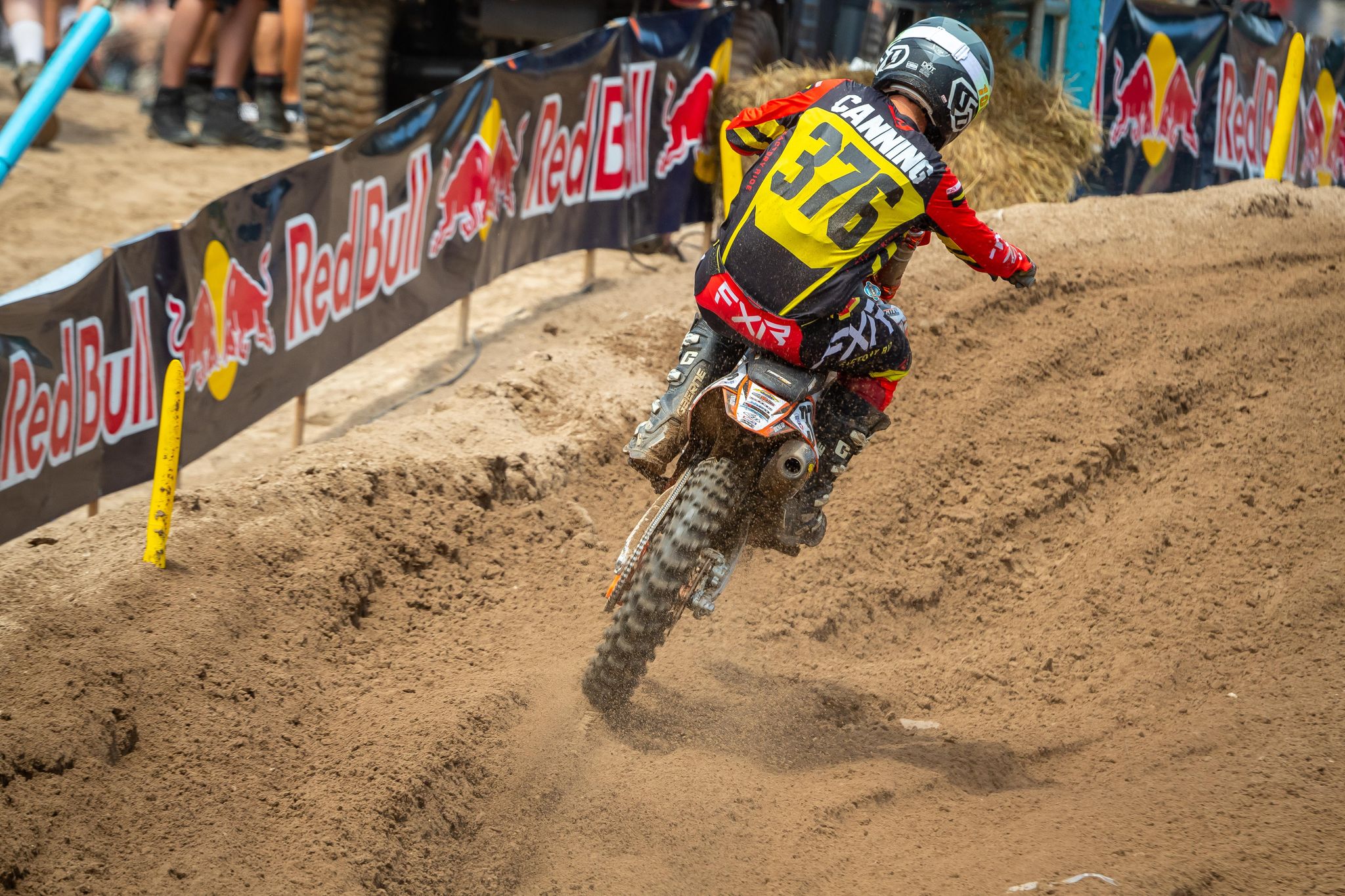 Chris Canning: A local! A 14th place is a far cry from what we have seen from other locals the past years in Southwick, but Canning is dealing with a ton of depth in this year's 450 class. After checking the lap times, I noticed that Canning seems to be in pretty good shape and held on to some of his best lap times near the end of the race. Nice work from a three digit guy from Connecticut! Hell yeah!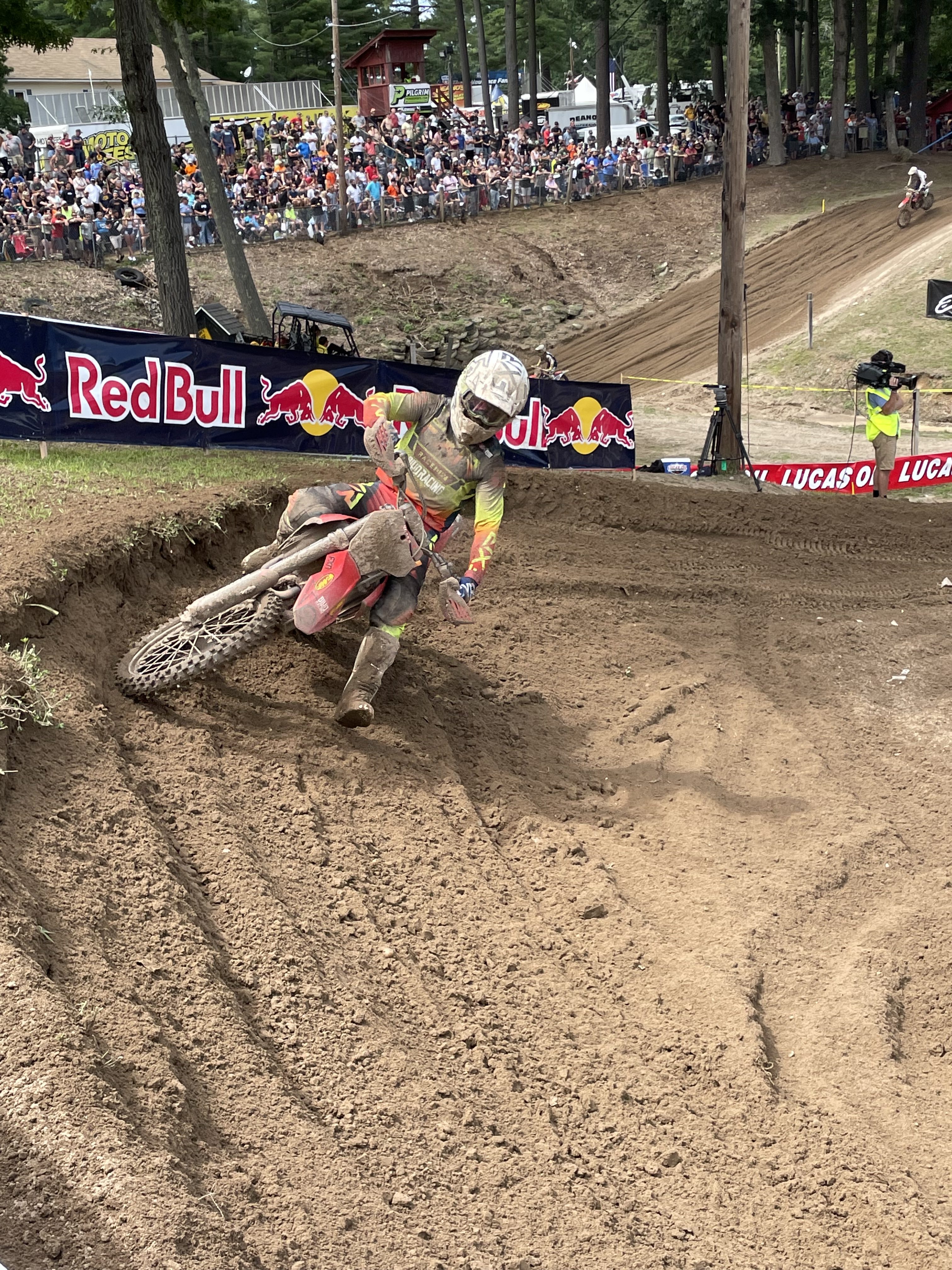 Jake Runkles: I am Team Runkles! Jake switched to Gas Gas for 2021 after riding a Kawasaki for most of the off season and it has proved to treat him well! Jake is your blue collar do-it-yourself type of rider and I have been a fan of his for a couple years now. A 19th in the second moto and a 19th in qualifying is a great result and to my knowledge is the best ride for the likable Maryland rider in quite sometime.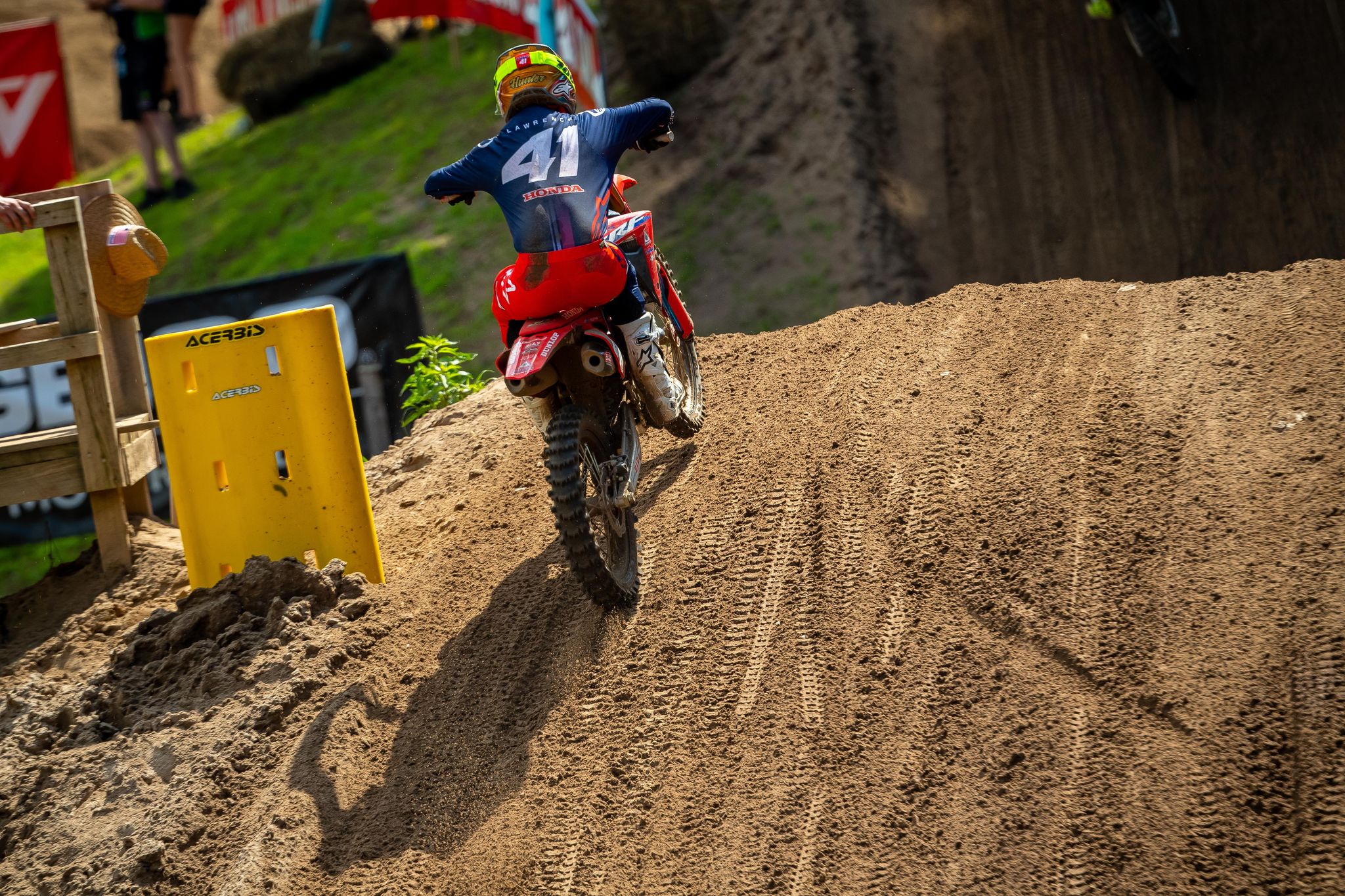 Hunter Lawrence: It's nice to see the older brother break out of his younger brother's shadow. Watching Hunter take his time to make moves on Saturday shows me that he has the fitness and even though the raw speed isn't as good as a couple other riders in the class, the smarts as well as the fitness is championship level. Also, surprisingly the CRF250R is getting great starts against the Star Yamahas so that is a huge testament to the Ryan Cox and he crew there at Honda.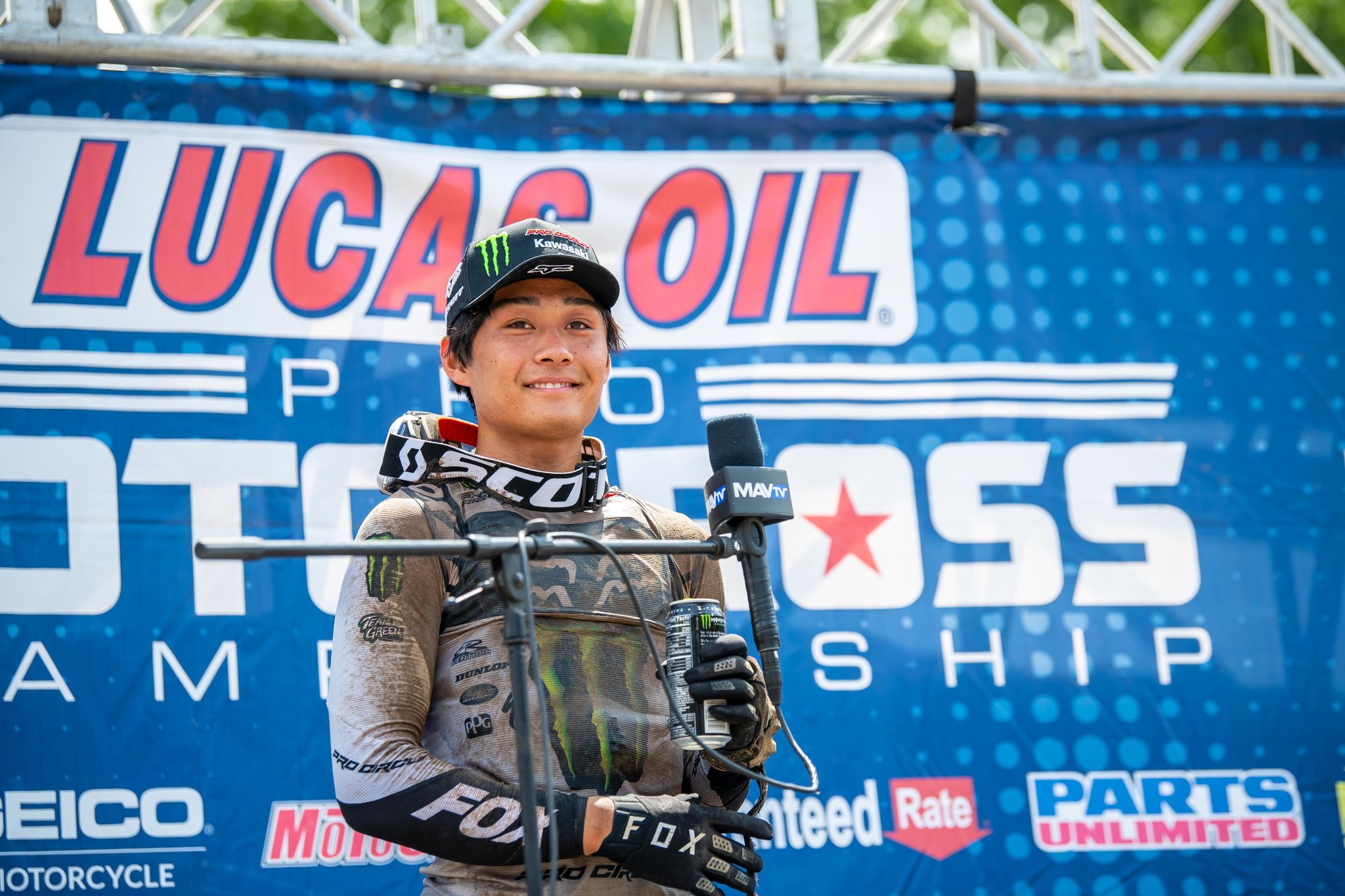 Jo Shimoda: When was the last time you saw a smooth Japanese rider? Yeah, I will wait! Jo is saving Mitch from having a heart attack this summer and giving the team some life. Jo should be a real threat for a Supercross title next year and to me isn't completely out of the question for getting an overall this outdoor season, if he has a little luck on his side. His technique and fitness are something to be seen! I have witnessed many times on practice days in Southern California.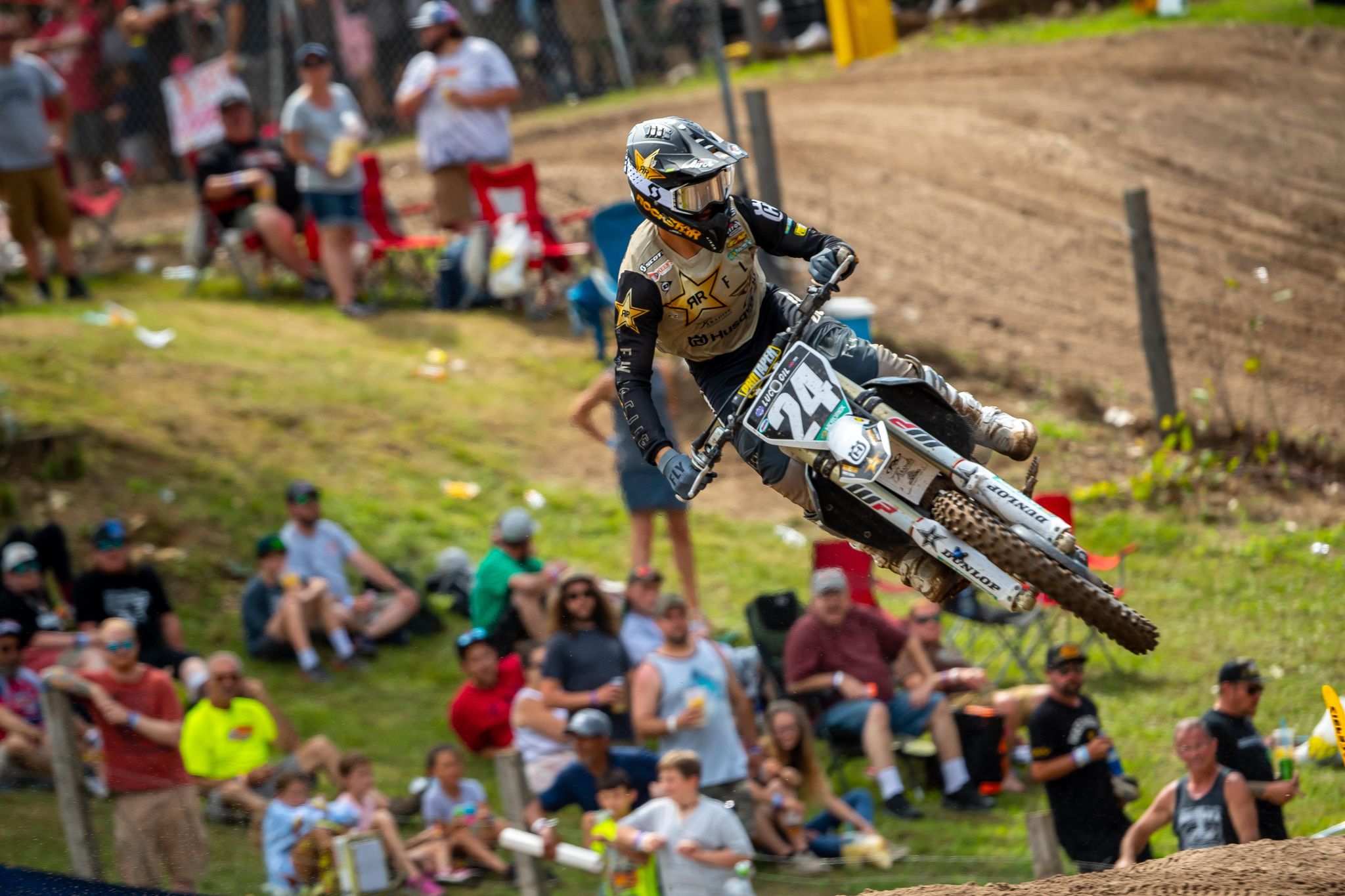 RJ Hampshire: Wow… I was watching the race and joking with my wife that RJ doesn't start really charging until he has two crashes per moto. It's really hard to watch at times because it's almost like you can see it coming before it happens. I think RJ needs to back it down just a tick and maybe collect a podium then then build upon having great results for more than one round. Sometimes he doesn't respect what the track is giving him, which makes him encounter these mistakes. It's like he gets away with these "almost huge crashes", but then was he washes the front end a lot in corners pushing too much. His front end is just over the main line and he makes these costly mistakes. I think RJ's 98% is better than most of these other 250 riders 100%. I am not claiming to know more than what he does, I just think his heart is bigger than his throttle hand at times.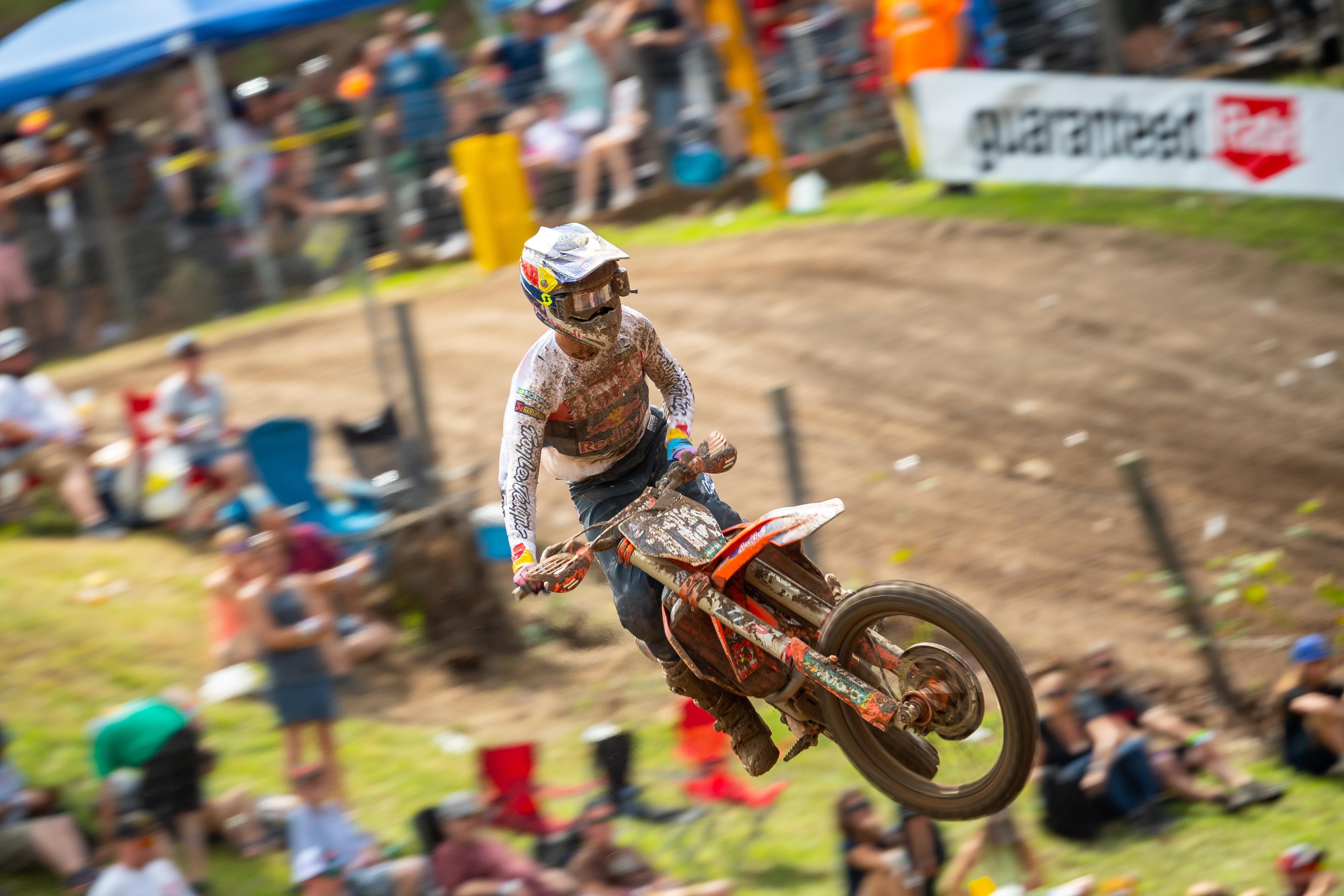 Max Vohland: Max has spent a couple days up here in the dez riding as his dad Tallon has been making him ride different type of tracks to adapt better when he goes racing. I like that Tallon has an unorthodox style of training for Max and that plan is to keep him injury free this year. I honestly think we will not see Max get unleashed until next year so this year is all about building. I respect a father that takes his kid under his wing and isn't forcing speed or results down his throat right away. This is the best way to keep Max from burning out early as well as wire him to be a smooth rider for years to come! I mean watch the kid ride! He barely looks like he's riding at times! Euro style!