The Yamaha YZ250F doesn't have that many changes to it for 2022. Yamaha lightened up the hub, sprocket, chain and they installed a 2.15 rear rim (instead of the 1.85 on the 2021 rear rim), as well as went to Dunlop MX33 tires with a 110 rear tire (instead of the 100/90-19 rear tire) in stock trim. The fork's low speed damping was increased to try and create less pitching off throttle and there you have it. The 2022 YZ250F. Did it make a difference on the track? Here are some points to ponder before your purchase.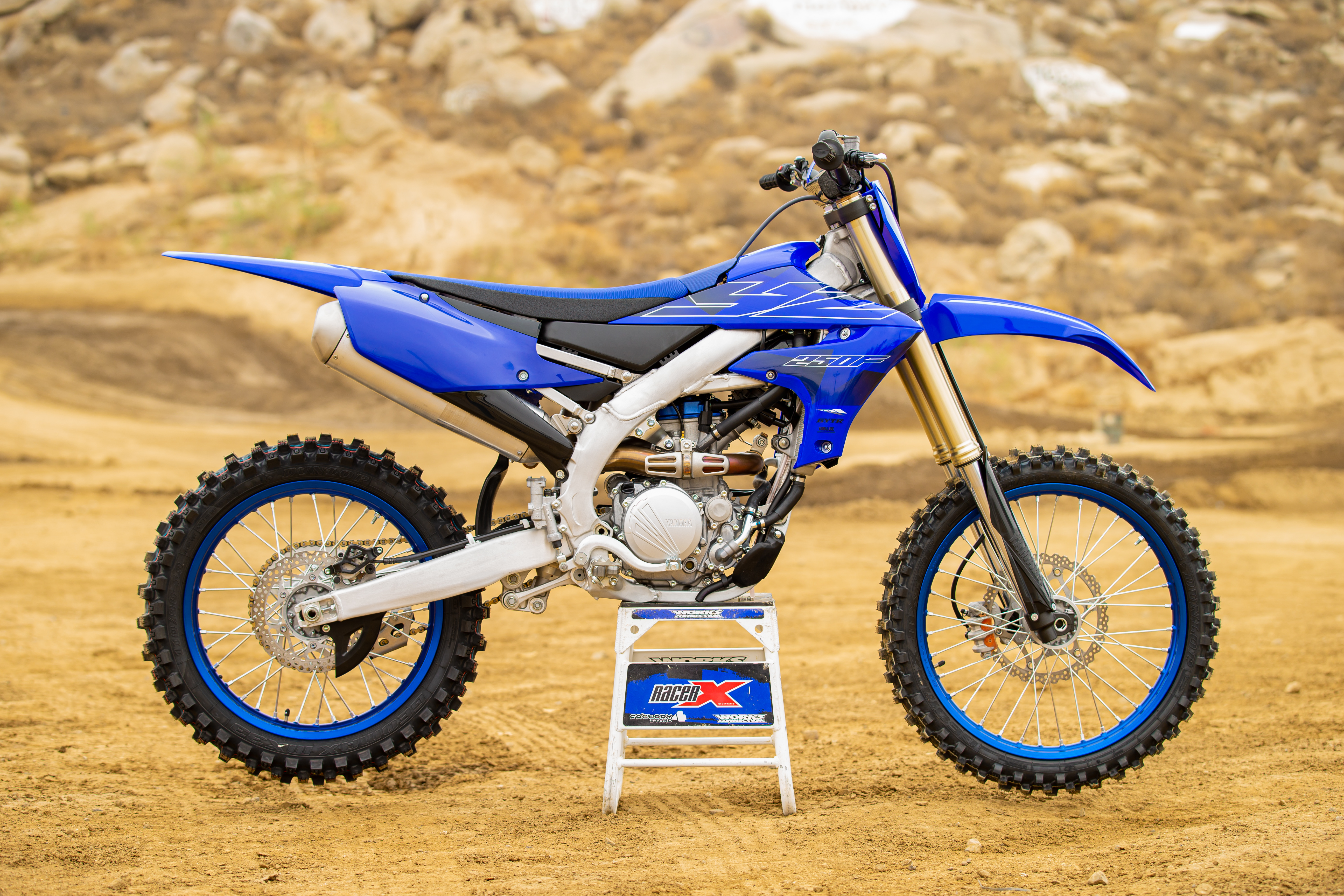 Engine: The 2022 YZ250F still has the best torque in class (no change there), but it did lose just a little bottom end roll on power back in 2021. Don't fret though as this engine is still vet friendly and very easy to lug around compared to the other more exciting top end/over-rev competitors (KTM,KX, CRF). The low to mid range pulling power is unmatched and if you're coming off of a 2020 YZ250F, you'll feel a free-er feel to the engine on de-cel on the 2021-2022, which makes for less pitching coming into corners. Second gear roll on is still very usable as is third gear lugability, but I was looking for more top end pull from second and third gear so I used the map shown below (Keefer Top End 1 Map). The Yamaha still has a loud note to the muffler and is still a little raspy. The muffler's volume is increased, which does give it a deeper tone. 
Chassis: With the updated suspension on the 2022 the chassis actually feels more compliant in braking bumps leading into ruts, which makes it easier for the rider to pick his line and get on the gas sooner through area two of the corner. There is less pitching when on/off throttle and that leaves a sensation of an even more planted feel than the 2021 machine did. After a few days at a different tracks with the 2022 (compared to the 2021), I could really feel how much added front end bite I had compared to the 2021. When you ride the 2021 back to back with the 2022 you can feel like the chassis is firmer, yet has more comfort/connection to the ground. I suspect this has everything to do with the fork being firmer (see below). Usually when I get a firmer sensation from a chassis, I get some harshness/vibration/deflection, yet with the 2022 YZ250F I DO NOT get any of that. The firmer front end feel of the 2022 actually helps the Yamaha feel better planted to the ground on straight line stability. Riding the hills of Glen Helen back to back with the old model proved to me that the new Yamaha is catered to faster riders who want to push themselves some.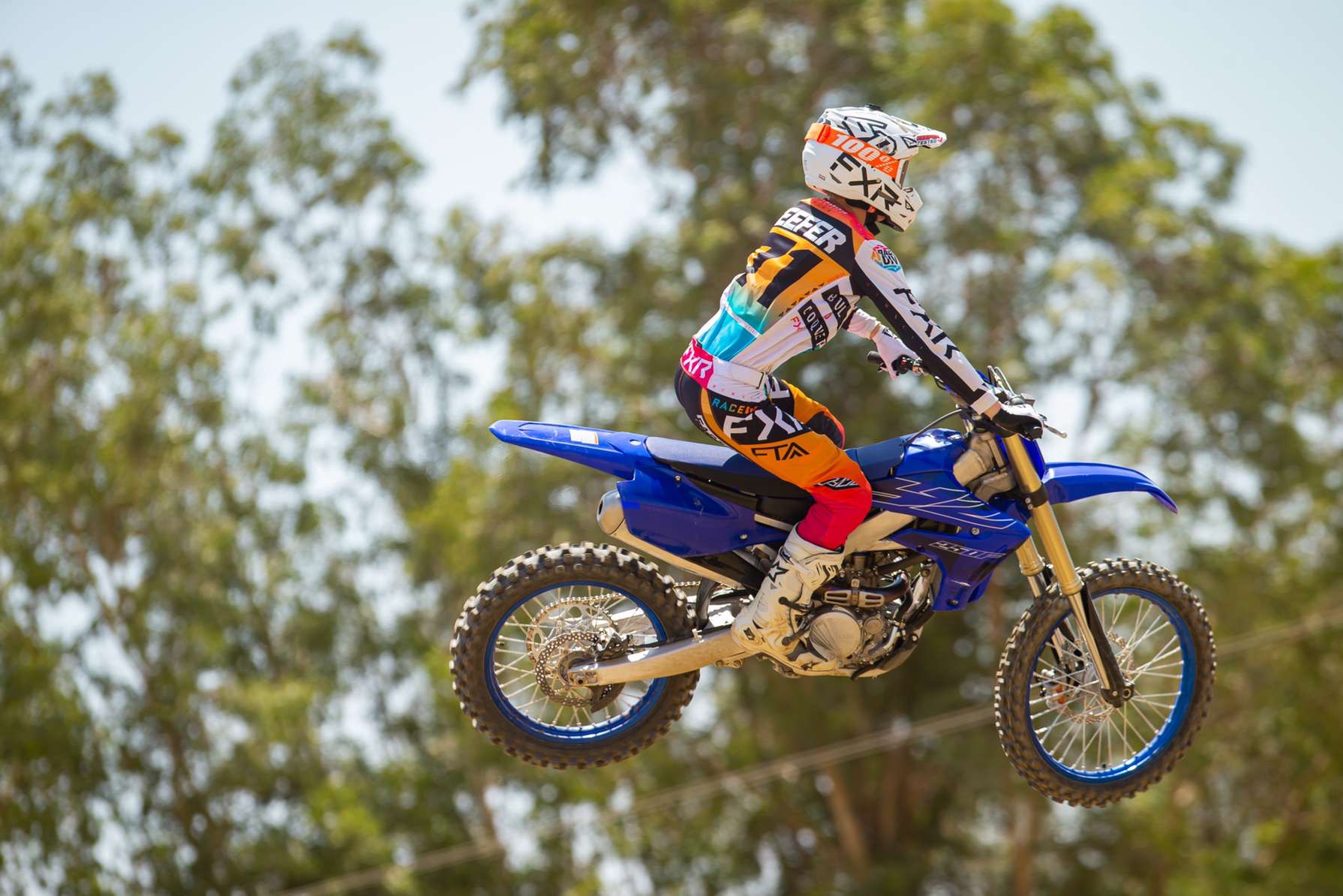 Suspension: The 2022 fork feels firmer (compared the 2021), holds up more in the stroke, but isn't as active as previous years KYB settings. That less active feel translates into a front/rear end that allows the rider to hit braking bumps harder without upsetting the chassis. There is some added bite to acceleration bumps when the fork is light in the stroke, but adding a little more rebound to the fork will help this feel. I still had to go a little firmer on both ends for my style of riding, but it didn't take long at all to feel comfortable. Track Toughness of the 2022 Yamaha YZ250F is as good if not slightly better than the 2021. *See Spec Chart Below* 
Ergonomics: The ergonomics are still a little small for my liking. I would love for Yamaha to move their pegs down and back 5-10mm and I think it would really open the cockpit up more. I have tried aftermarket Raptor Titanium pegs on the Yamaha that move them down and back and it really helped me get on the balls of my feet more and feel relaxed when seated. I love the handlebar shape (Pro Taper SX Race equivalent) and the seat although nice at first, will break down around 20 hours.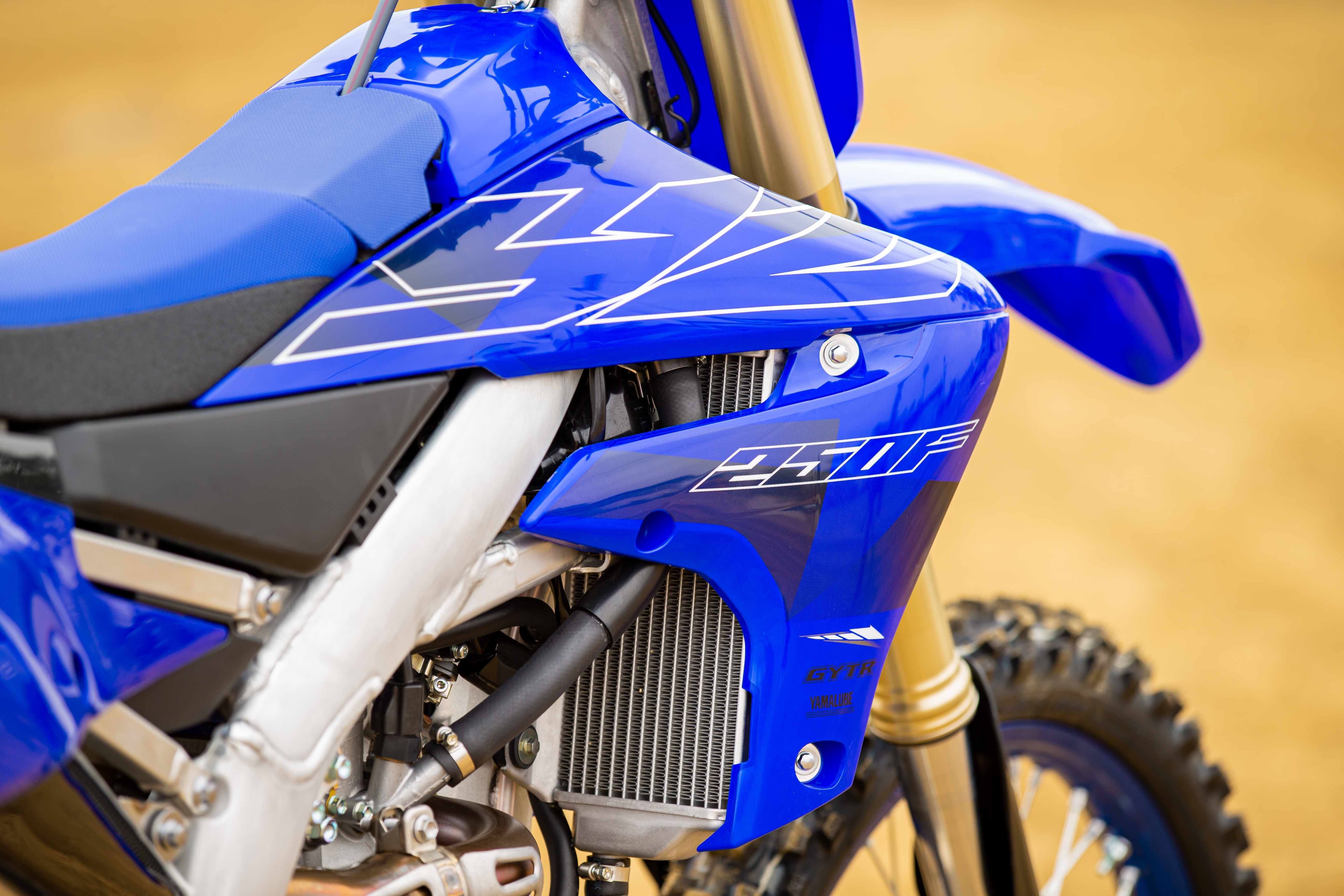 Baseline Suspension Settings: Below are the settings I think is a great starting point for riders between 160-190 pounds. This setting will get you a blend of the most performance as well as comfort. 
Fork:
Comp: 8-10 clicks out
Rebound: 10 clicks out
Height: 5mm or 3mm on faster sandier tracks
Shock: 
Sag: 104mm
L/S Comp: 9 clicks out
H/S Comp: 7/8 out
Rebound:  10 clicks out 
Maps: Below are the two maps that are loaded into my test bike that will give you a blend of what I feel this bike needs.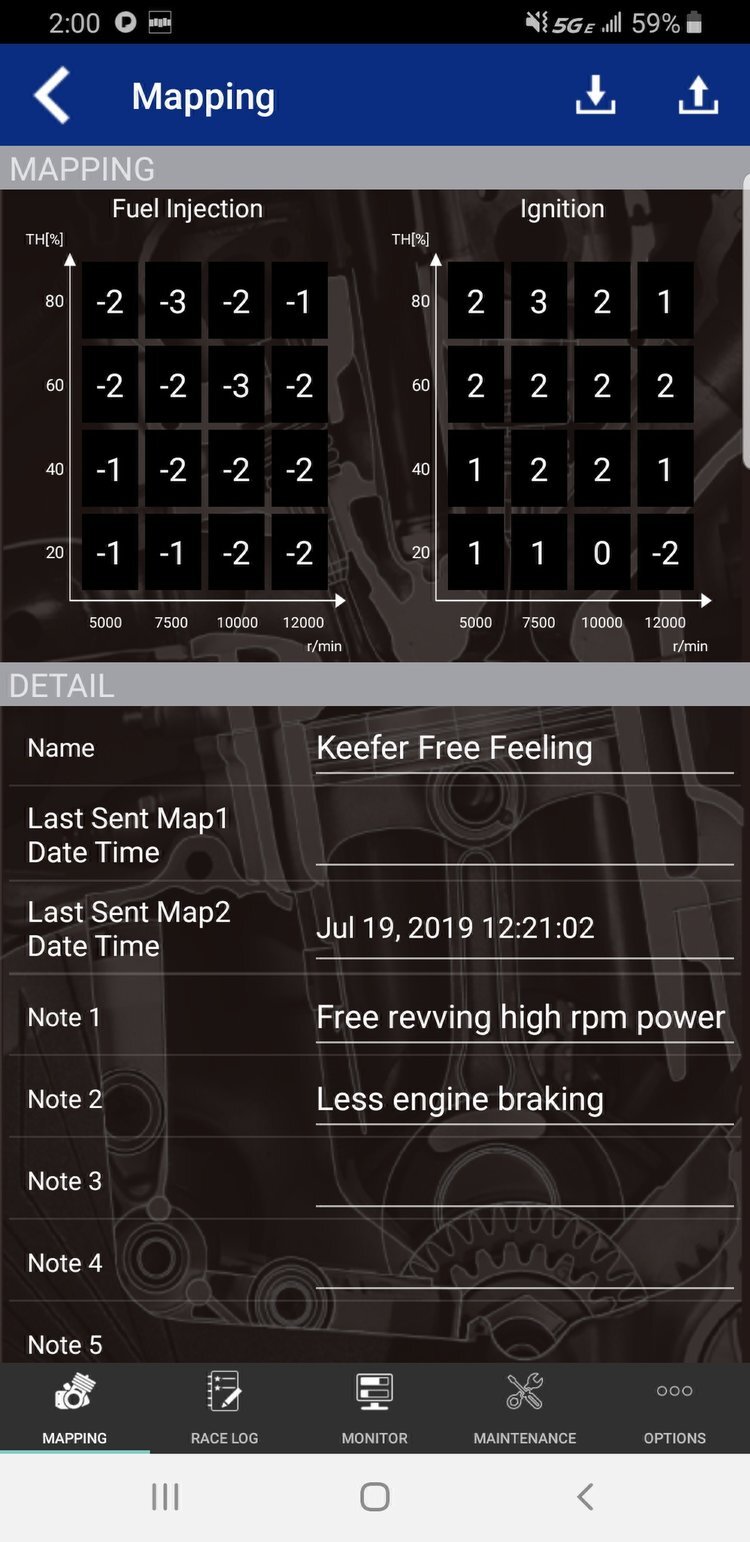 Keefer Free Feeling Map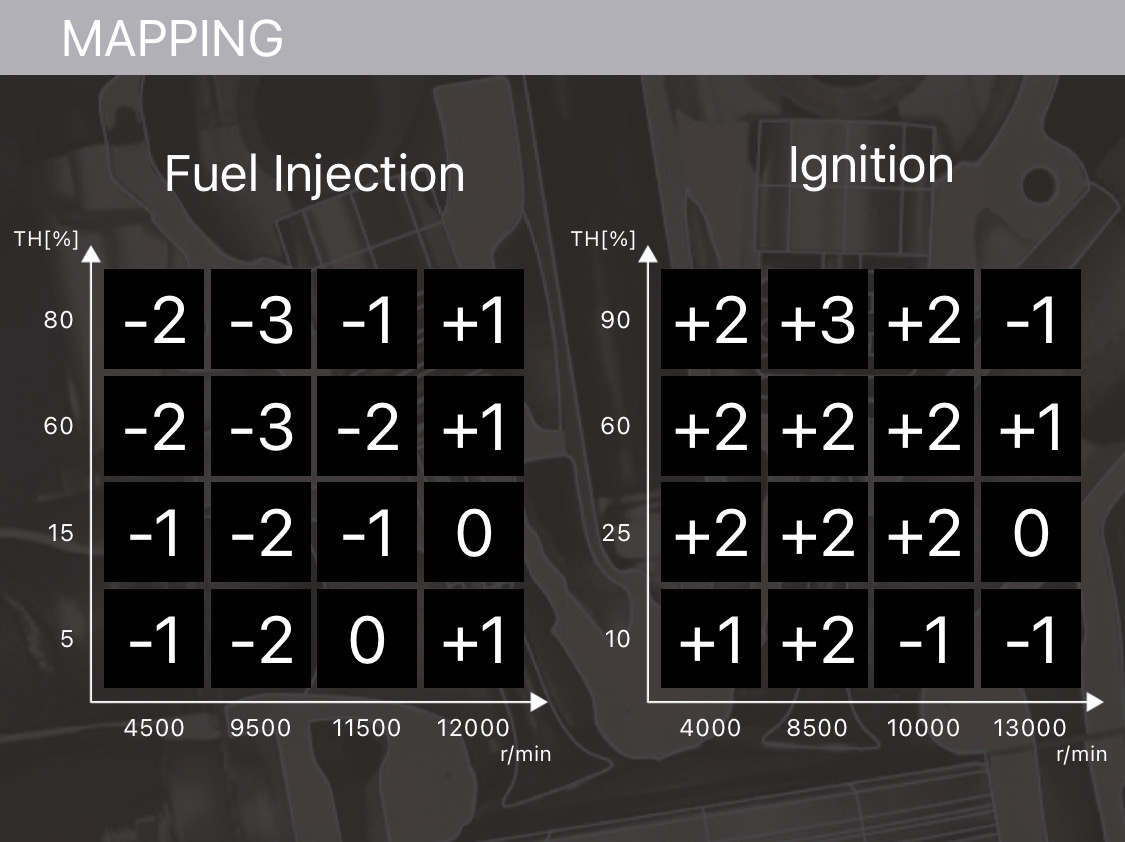 Top End Keefer Map