We are getting down to the nitty gritty as the series is winding down and that means we could see some spoilers out there getting in-between some of the title contenders. I don't think Ferrandis has anything to worry about, but Jett needs to make sure he continues to get some good starts and stay out of trouble these last four motos. Ironman looked awesome and it was a nice change of pace not having rain at this event like usual. The track looked to provide some great passing for the riders and according to a couple riders I talked to, this was the hottest they felt from any race this year. Here are some things that I took away from Ironman..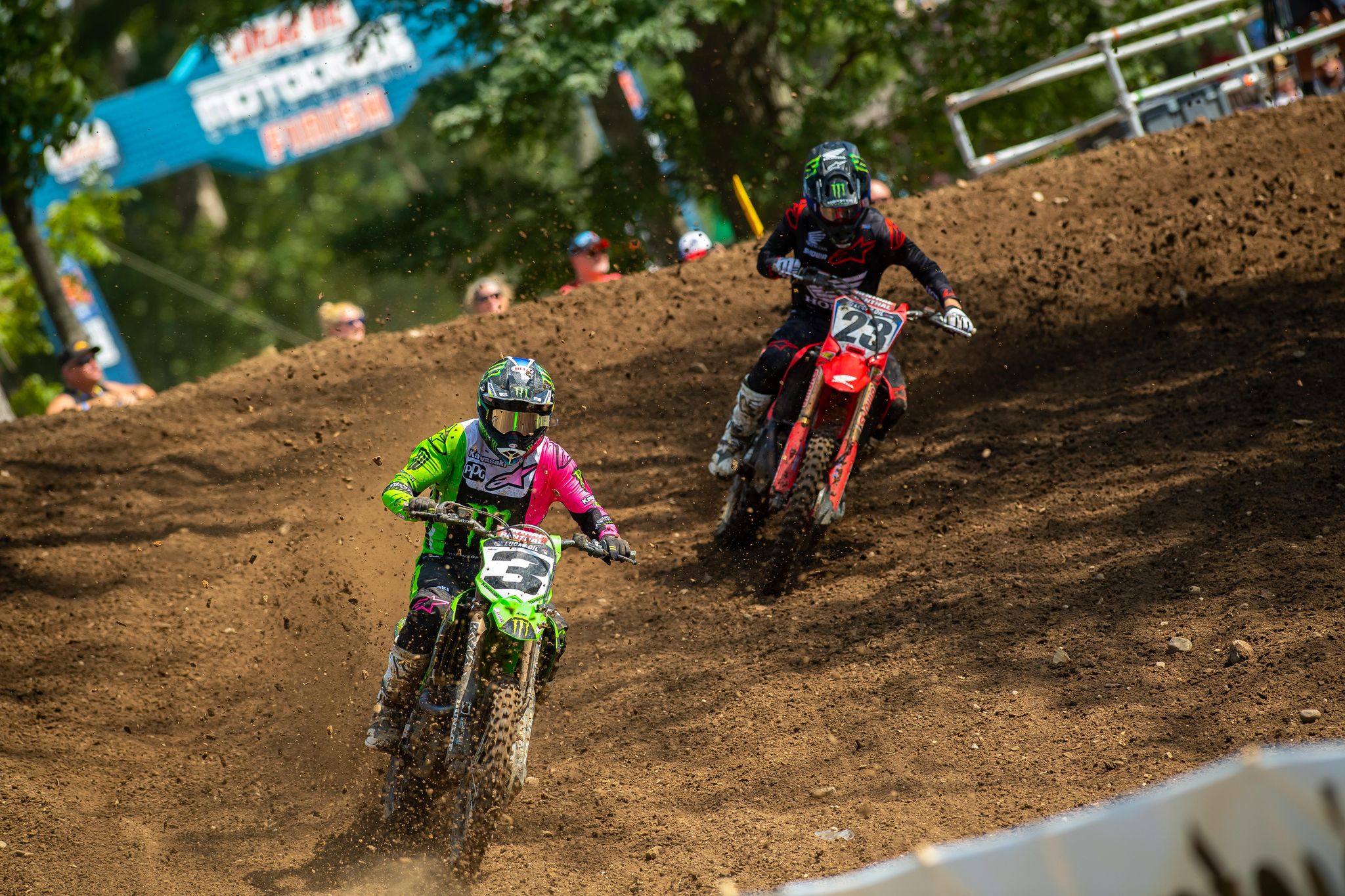 Eli Tomac: Eli still has it! Holy crap! I mean it's not the dominating Eli that we normally see, but he hung tough and fought tooth and nail the first moto. The second moto Eli just seemed to have a little more in the tank than Dylan and that proved to be enough to win the overall. I don't know about you, but seeing Eli riding a blue bike is going to be exciting. I honestly think the blue bike is going to suit his style more, but that is just me.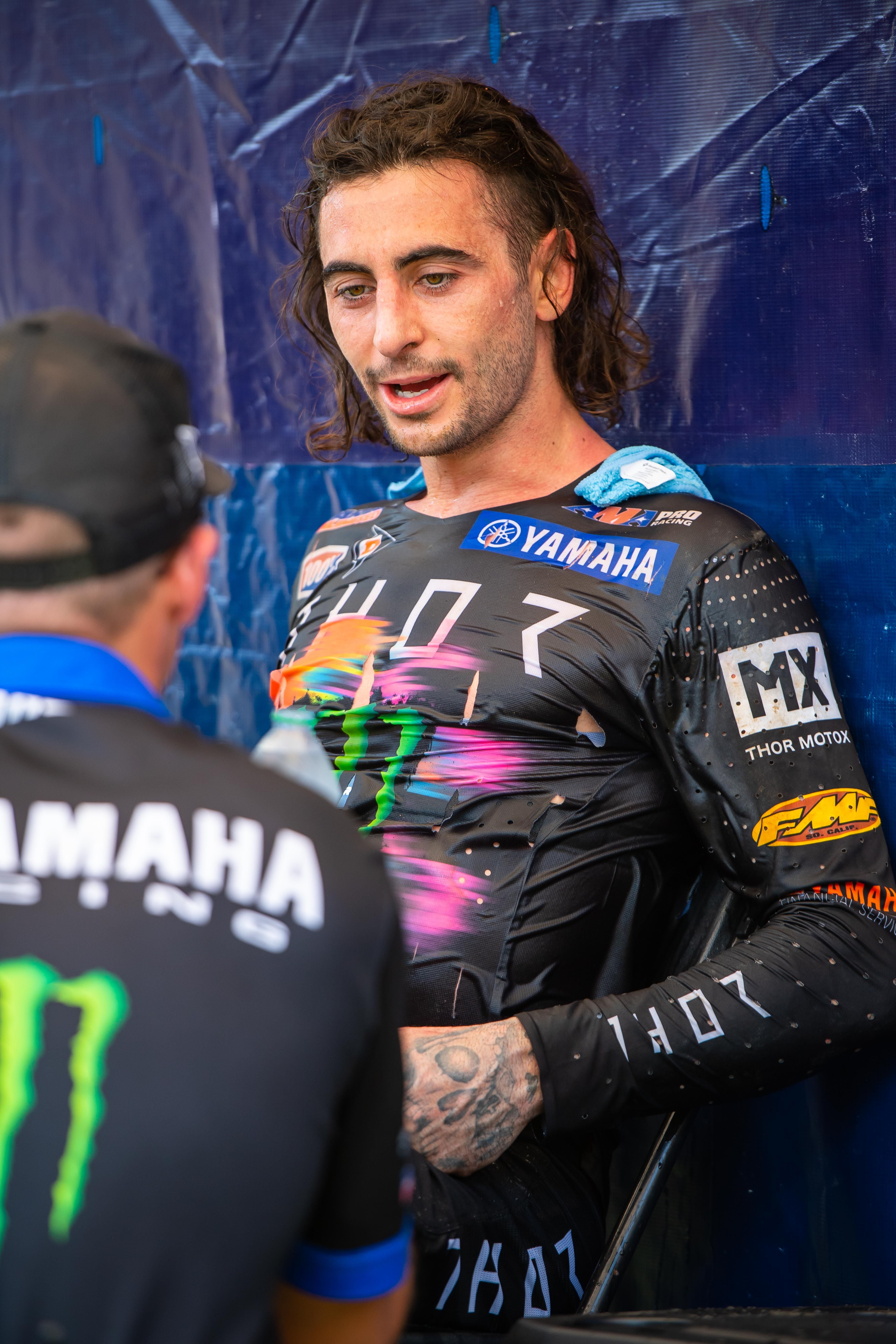 Dylan Ferrandis: Ferrandis was super sendy the first moto and to me looked like he popped his cherry in that moto. With Ferrandis having a plant based diet I wonder how much reserves he has when he has to dig deep when mother nature is pissed off. I will say that Ferrandis is one of the nicest passing riders in the series. If he gets close to someone of maybe runs it in too hard (like he did on Webb) he will apologize while making the move. Love it!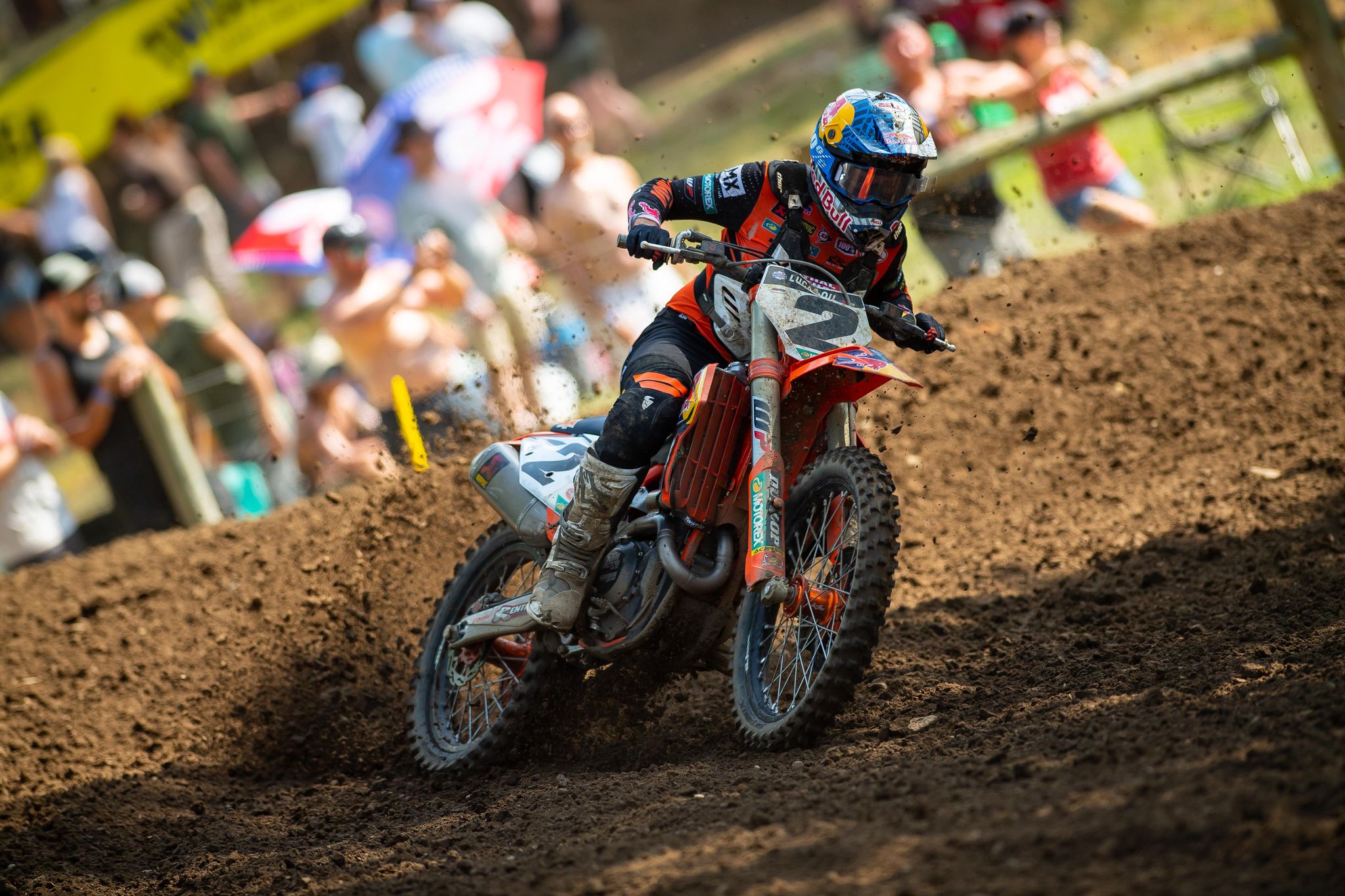 Cooper Webb: There is he is! Webb looked tasty this weekend and had more flow. He said he changed frames and thanked the team for not killing him, but look, he didn't change his frame as much as he changed the parts around it (ie. bolts, engine hangers, etc.) Cooper will be back in California testing and riding this week so expect the team and Webb to get an even better hard pack set up. The downside is that it's not going to matter next year because they will be on an all new bike.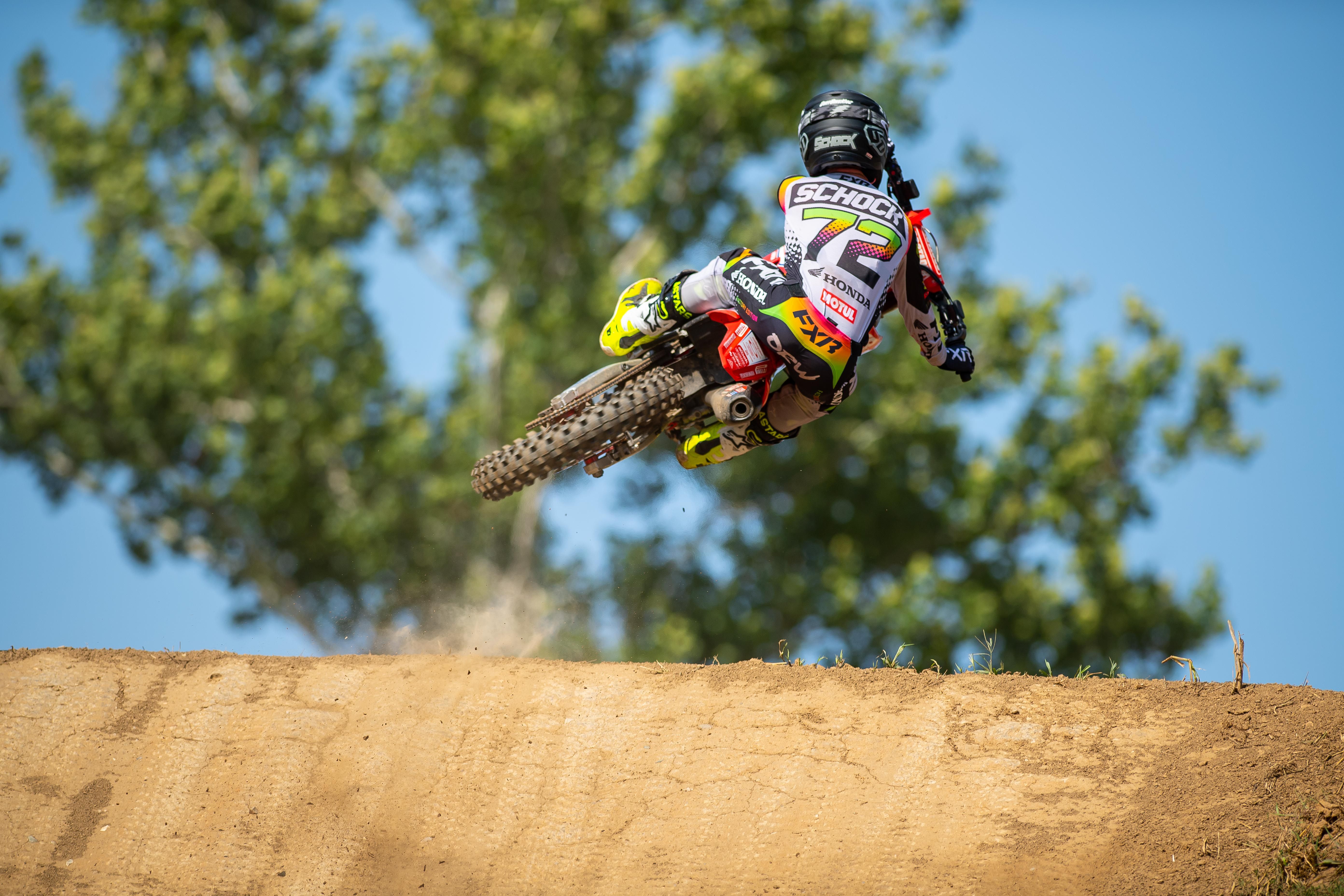 Coty Schock: I let Coty ride our 2022 Honda CRF250R test bike at Glen Helen on Tuesday and he was chomping at the bit on getting his ready for the 2022 SX season. But…With a couple guys out with COVID-19 this meant that Coty had a real shot at a top 5 Saturday and he came damn close! A sixth place overall is insane on the equipment he has. This is a testament of how good this kid can ride. I will say it again…We usually don't see this trajectory from any rider, especially a privateer, in one year! It's rare. I am not hoping for an injury from a Honda factory rider, but I am hoping that Honda magically can find a factory bike for a few rounds next year to see what that can do for his riding and racing results.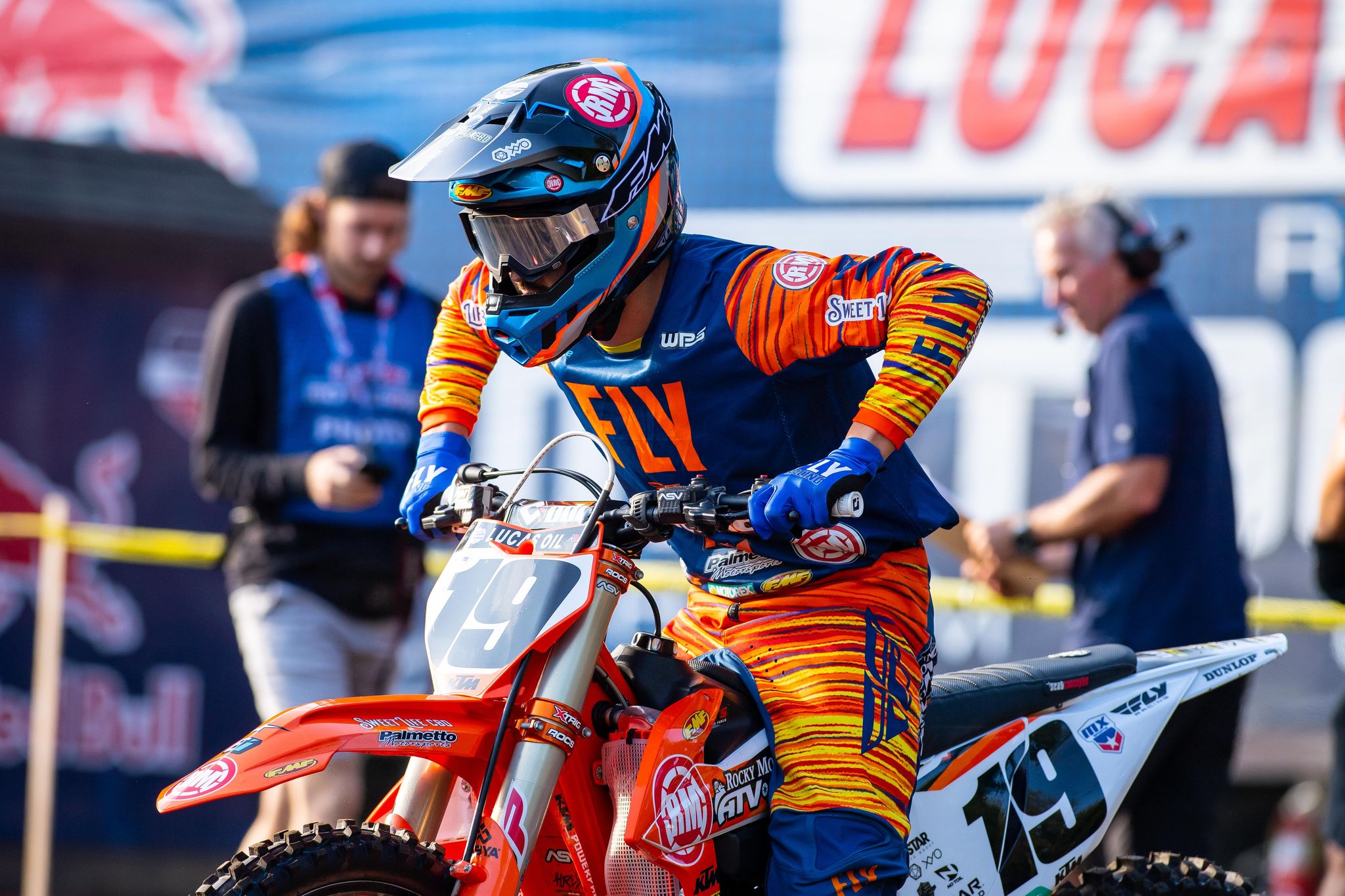 Justin Bogle: We have to give it up for Bogle here. The dude is just grinding out these motos and even though he isn't the man he once was, he continues to bust his ass in order to get back there. With the injuries Bogle has had, it's not easy to get the speed/fitness back to where it once was. Especially when al of these other guys are getting better as you're playing catch up! An eighth place finish is a good confidence builder for 19.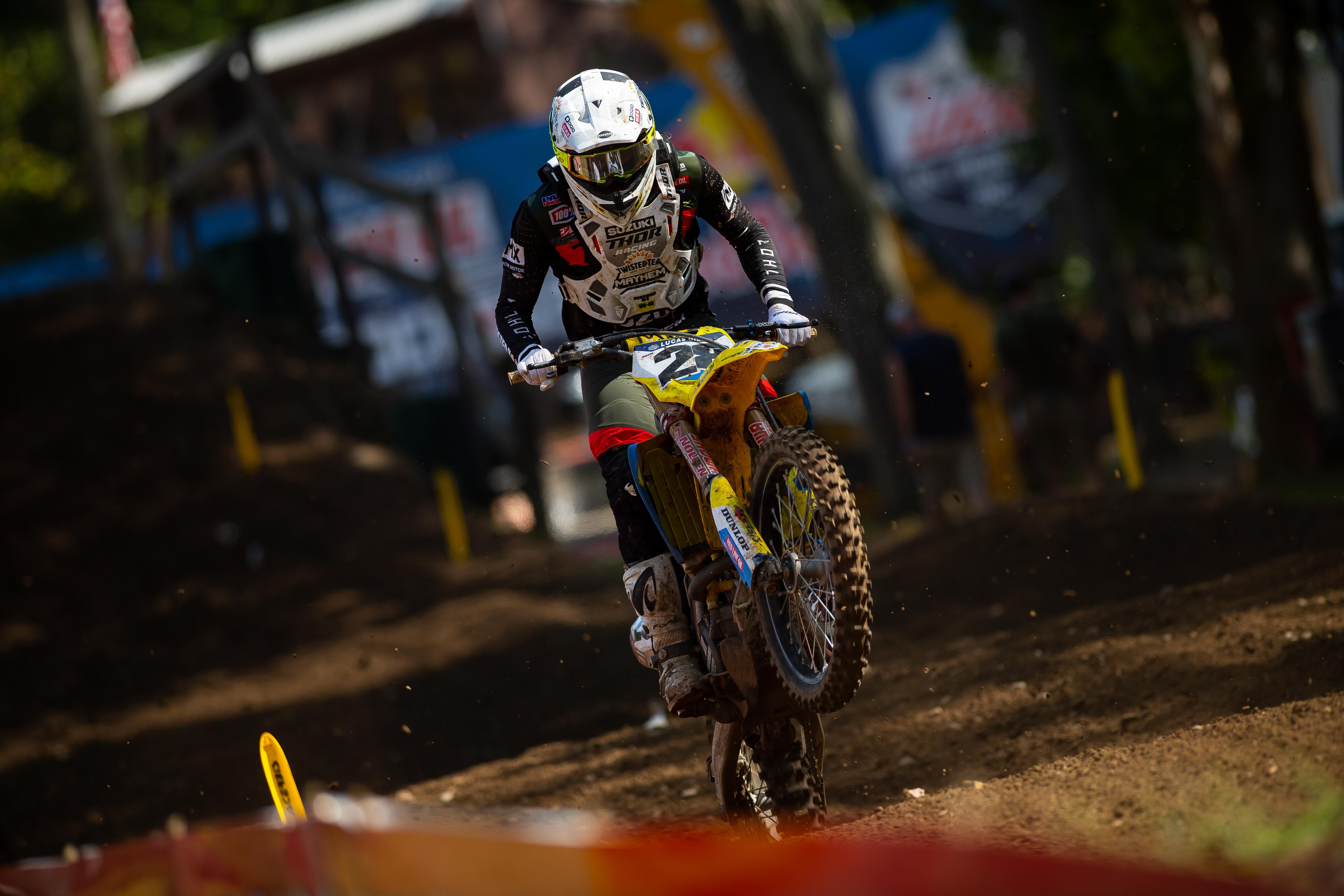 Brandon Hartnraft: Another rider who has been steadily getting better on his machine is Hartnraft. Do I think he got thrown into 450s too soon? Yes! Should he still have a good 250 ride? Yes! Do I think he will get a 250 ride next year? Yes! Let's hope the smiley face assassin keeps it on two the rest of the season and brings it home in the top ten a couple more times before we transition back to the jumpy stuff.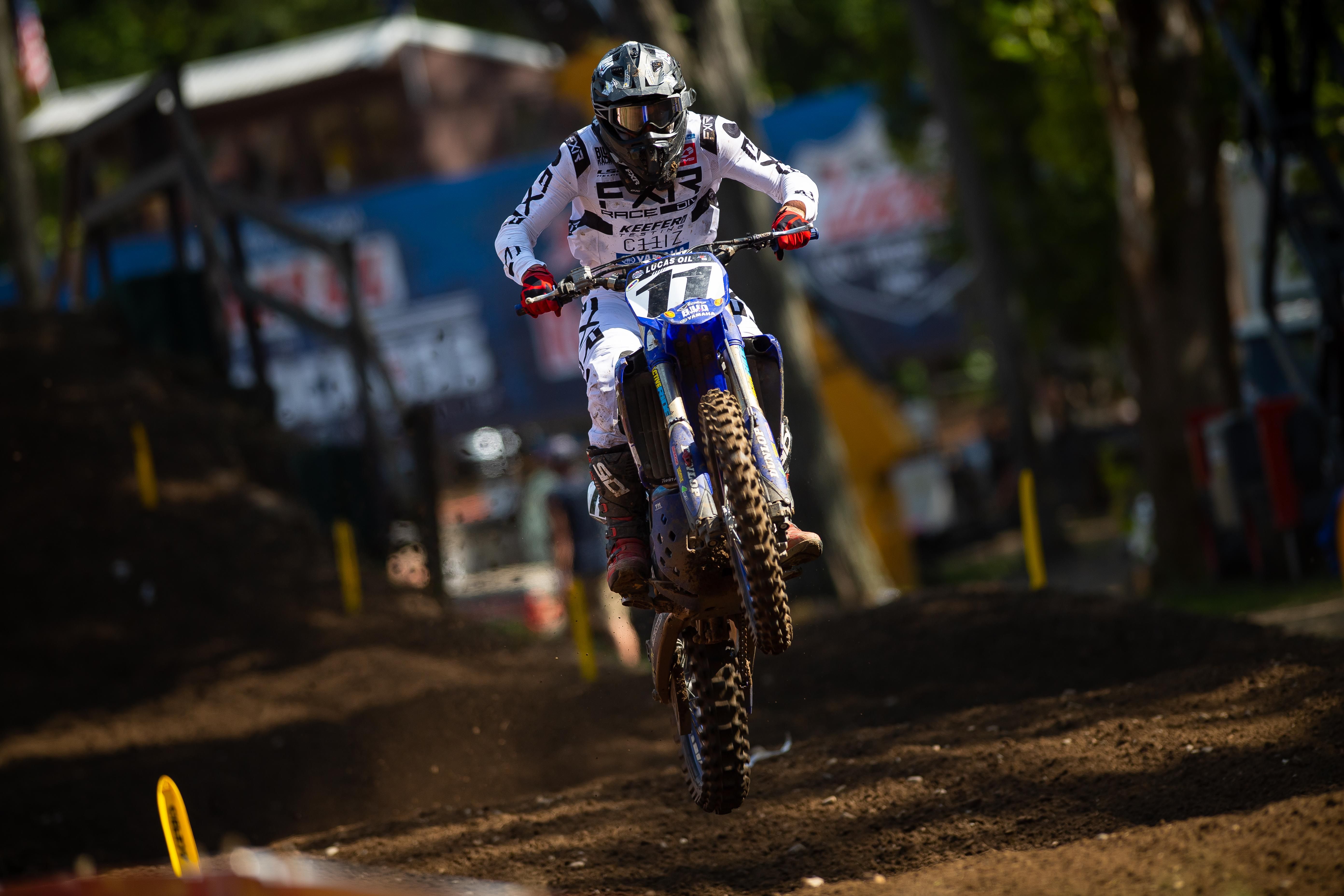 Chiz: Keefer Inc./FXR gear and Chiz's best result! Coincidence? I think not! What else is there to be said.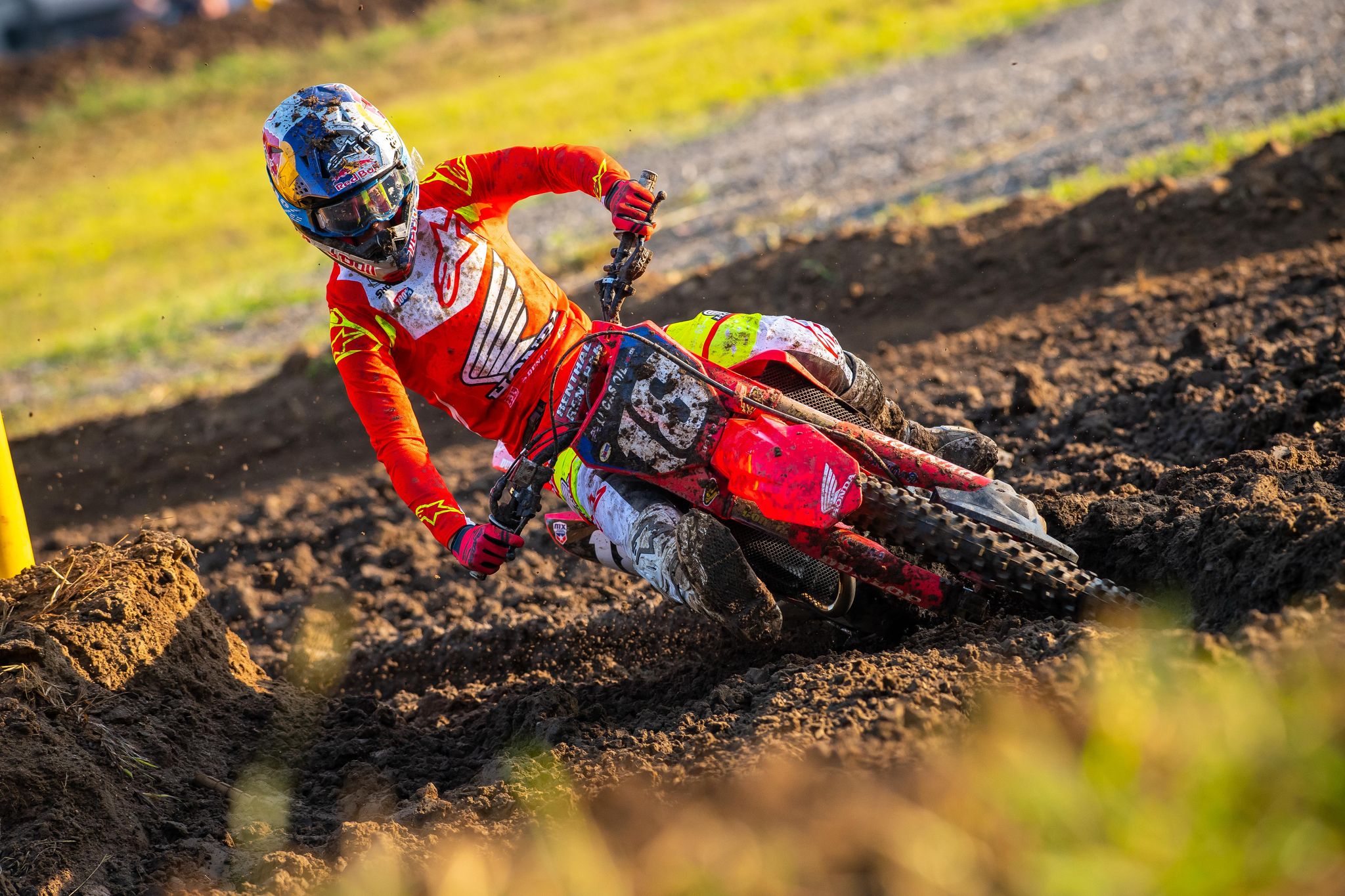 Jett: Impressive rides by Jett and watching him scrub and finesse his way around Ironman was efffffing awesome! I even got my 15 year old to sit down long enough to watch him ride. Cooper has to be worries a little bit about Jett's speed and if he can get healthy enough to beat the Honda rider. The kink in Jett's armor is his starts so we will see how he gets around Pala's first corner.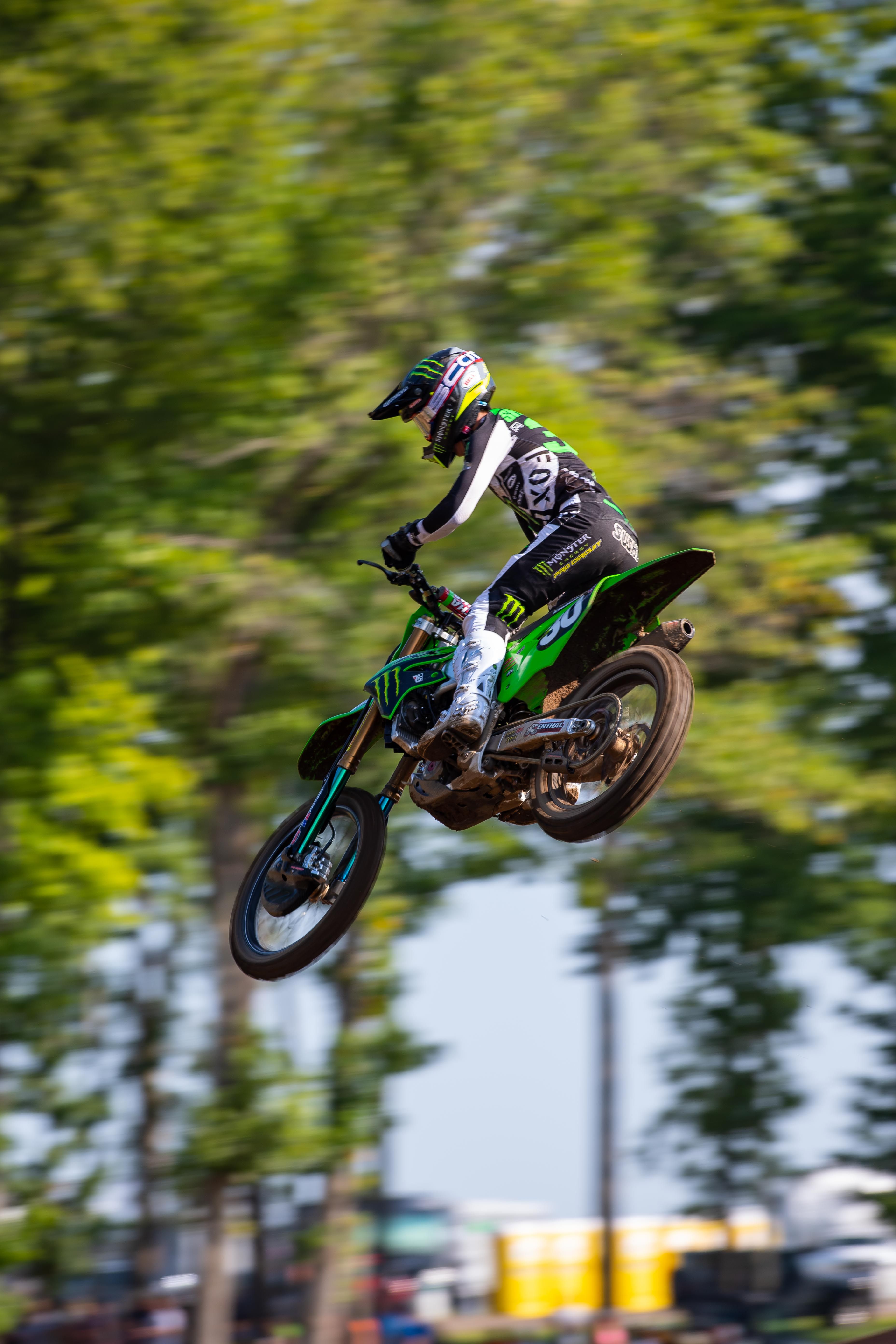 Jo Shimoda: A Japanese rider that is smooth? Haven't seen it, until now! Jo killed it at Ironman and is getting used to be "the guy" at the PC team truck. He has saved the team on multiple occasions and continues to impress. I like that he doesn't ride over his head and keeps it as safe as he can in order to be there every weekend. This is smart and will create a mindset for championships in the coming years. I don't think 2022 is his year, but 2023 could be the year of the samurai.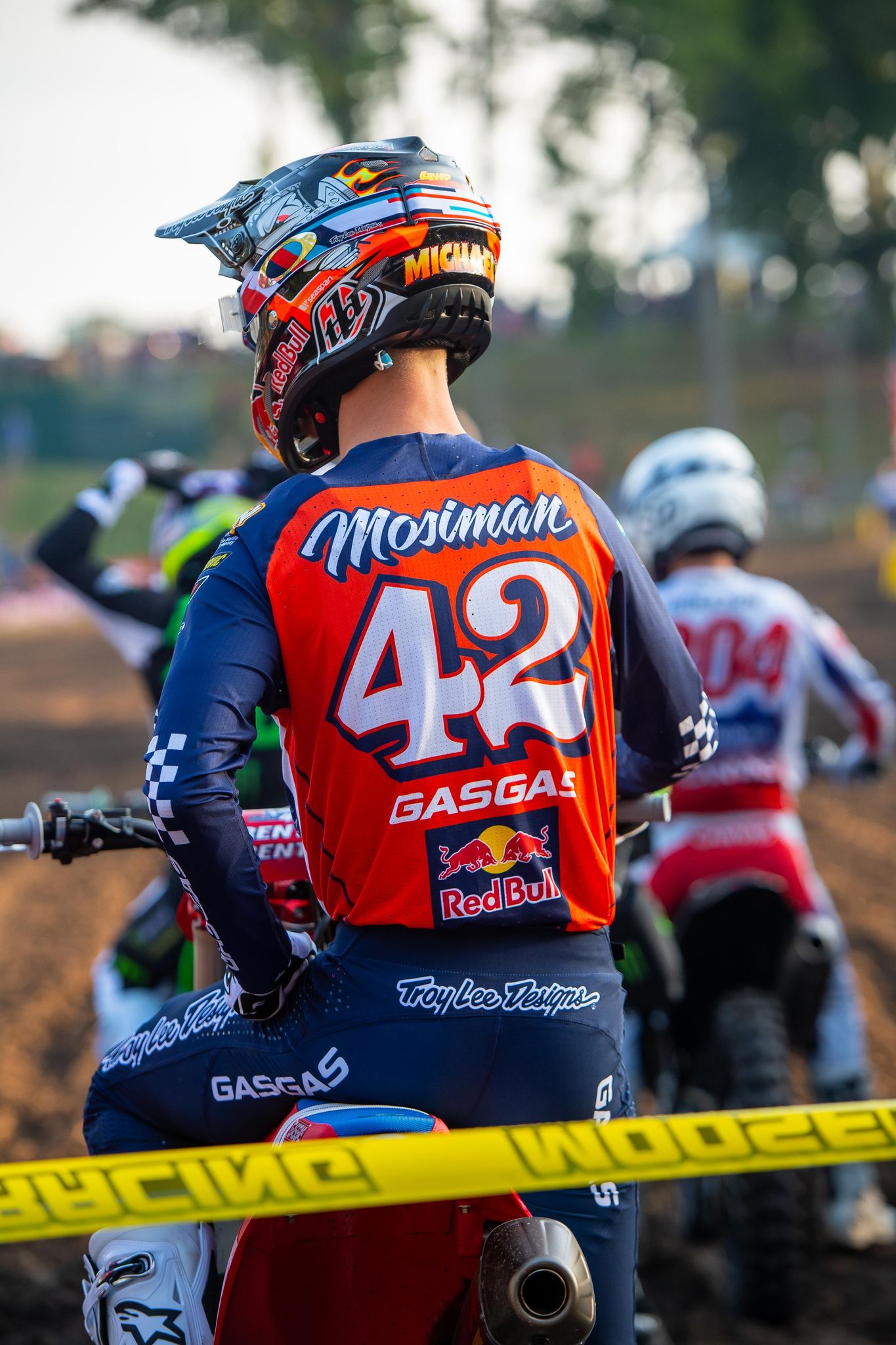 Michael Mosiman: Before Jett and Jo, we had Mosiman as the smoothest young racer out there, but he has had a couple injuries/crashes this past year or so that has taken him away from that title. It is however still a pleasure to watch this kid ride a dirt bike and move his large frame around different than most. A fourth place is awesome and that comes at a good time where the team needs a good result.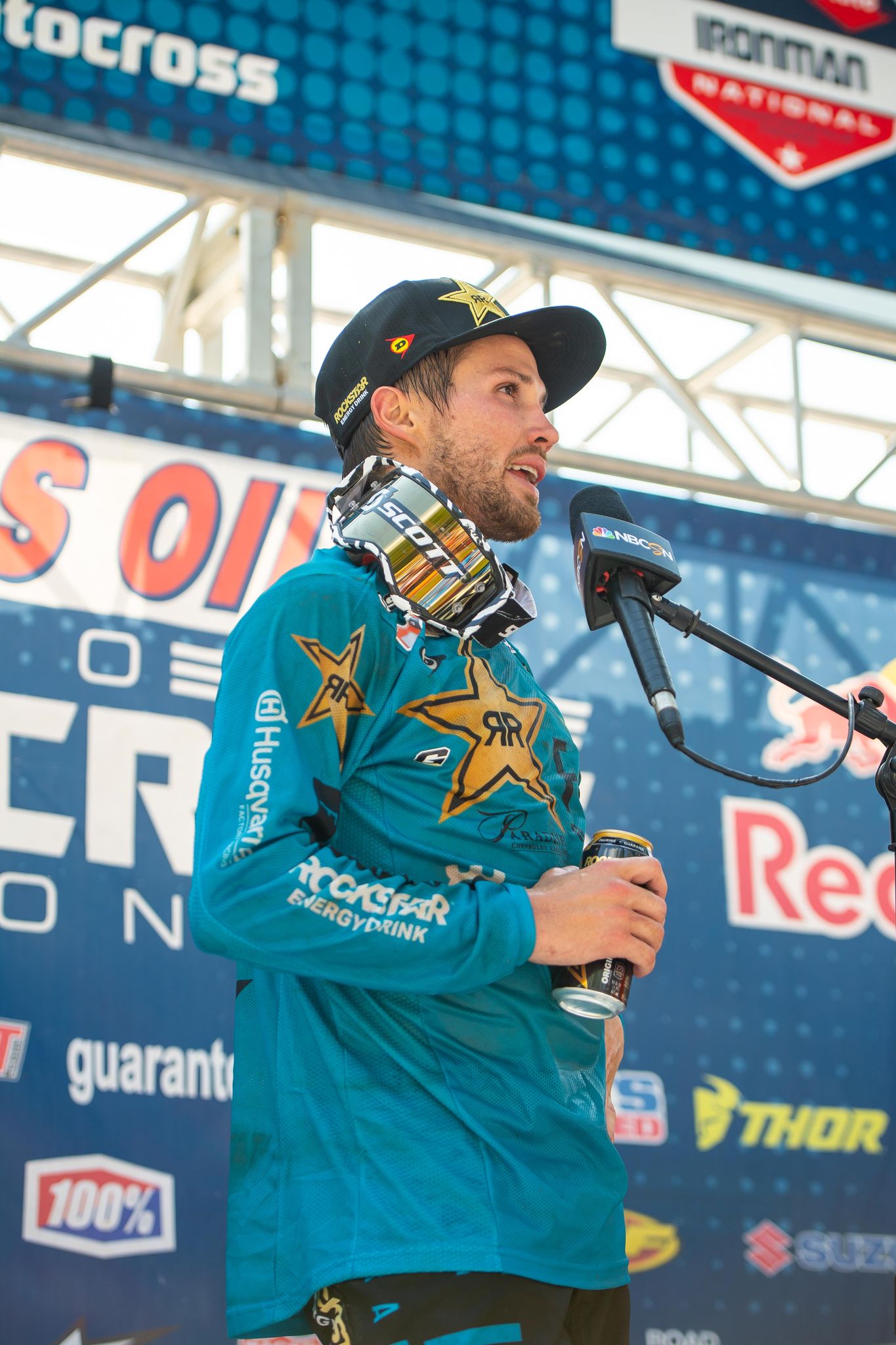 RJ Hampshire: I don't have much to say about RJ except that his second moto was bad ass and that his podium speech gave me chills. Having a rider be a human being on the microphone is something we don't get to see that much. Usually it's all about me and the team with these factory guys, but it's nice to see that RJ still thinks about the "real world" when he is OFF of the bike. Acknowledging the Marines when all of this shit is going on around the world is something that makes me love RJ.