It seemed like we just started this damn thing right? It goes by so fast, especially when we have a title chase like we did this year. Pala is such a weird track because the middle part of most corners never get utilized because it is so muddy. It also has a mix of hard pack and loam that creates square edge like none other! With the added S sections they put in for the final round it slowed the track down a little, but it's still tricky to set up your bike for what the track throws at you. I have spent many weekdays at Pala testing and it's one of two tracks we have here in Southern California that can bring out flaws in a bike's chassis. Here's what I thought about Saturday's hot ass race at Fox Raceway!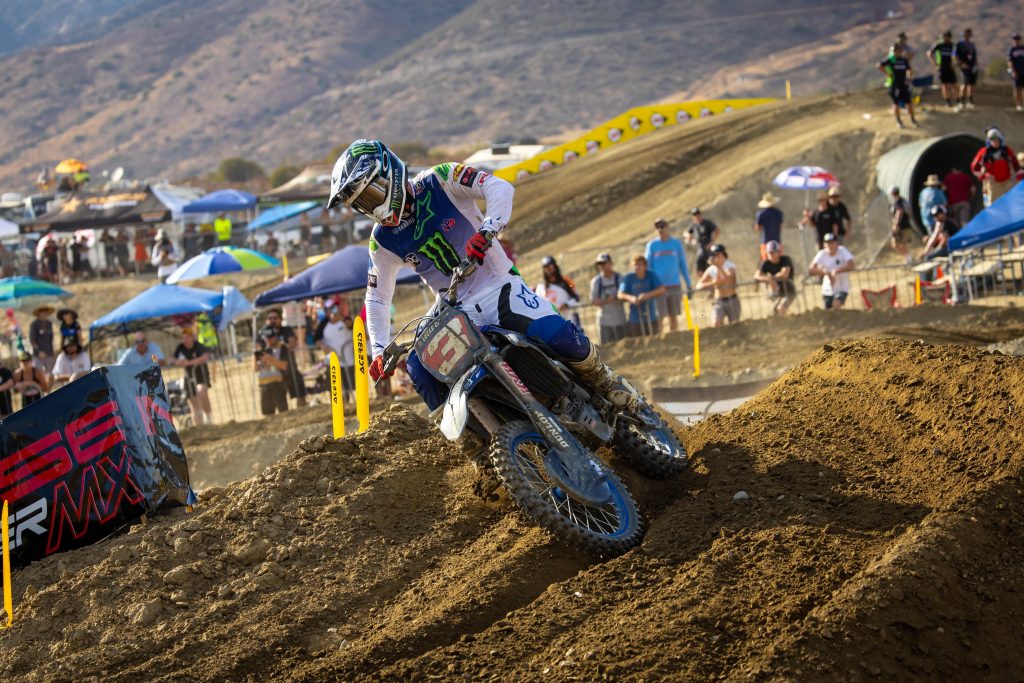 Eli Tomac: The Star Racing Yamaha team as well as Eli knew they needed to get another setting for Pala because the one they had at round one wasn't quite right and they went to work the week before Ironman to make sure that Eli had a setting that he was happy with. Well that 1-1 tells me that the team found something and he got the front feel that he was looking for! What a gutsy ride the first moto and that set the tone for the second. Eli's blend of toughness and finesse got him through the treacherous Pala track as well as the 106 degree heat index that the day provided! Congrats to all the guys that helped Eli get him another outdoor title.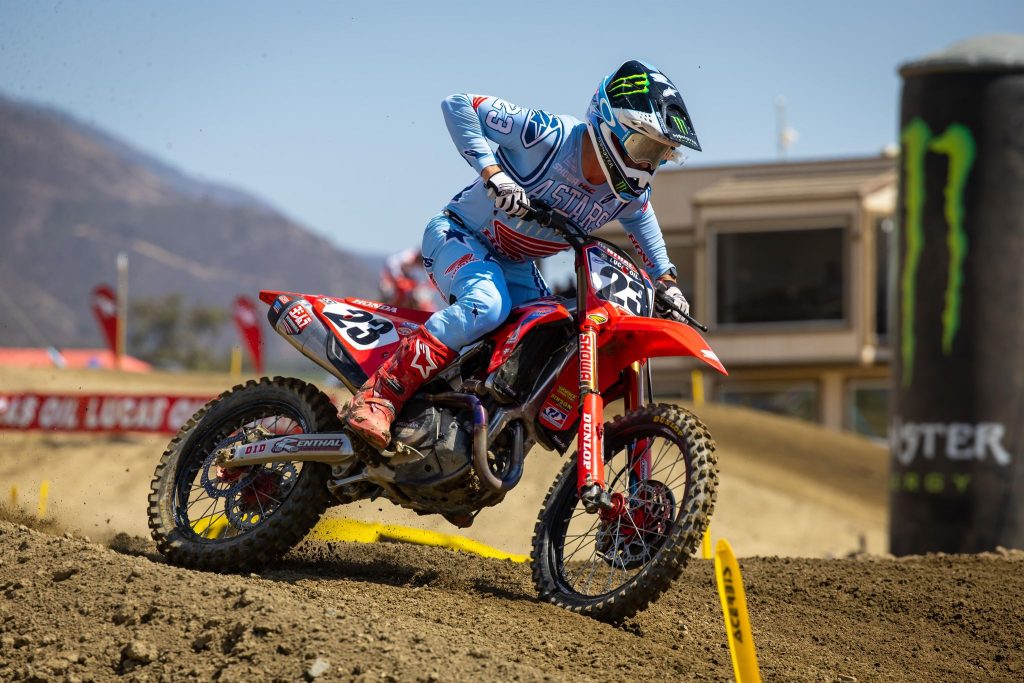 Chase Sexton: If I was Chase, I would walk away with my head held high and have some piece of mind that he will be the guy moving forward in my opinion. Chase's set up on his Honda proved to have more track toughness than Kenny's and this helped Chase keep Eli in sight all year. I think it's funny how everyone is freaking out on Chase's 2024 contract when we aren't even done with 2022! Everyone chill down and let's enjoy the 2023 Chase Sexton ok? See you next year Chase! On the top of the championship podium!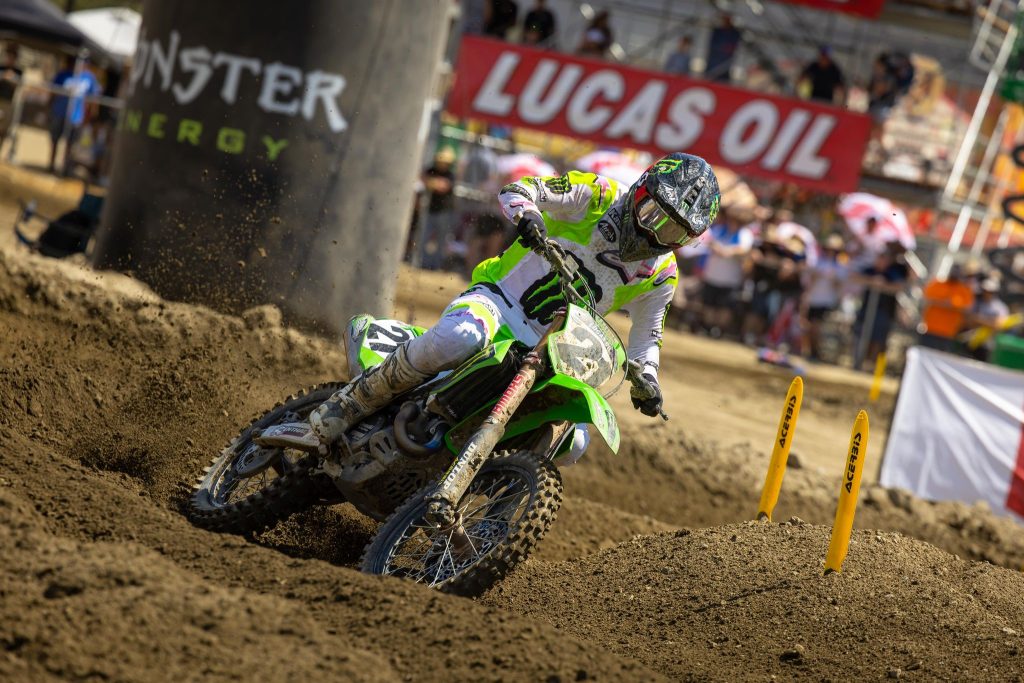 Jason Anderson: If you all would have witnessed this dude ride last Wednesday you would not believe how many laps Anderson does during the week! I think if you would ask around the guys close to his camp, you would hear that maybe Anderson burnt the candle at both ends and maybe thats why he wasn't as close to Chase and Eli as some thought he would be. Another guy that could cause some problems come SX in 23.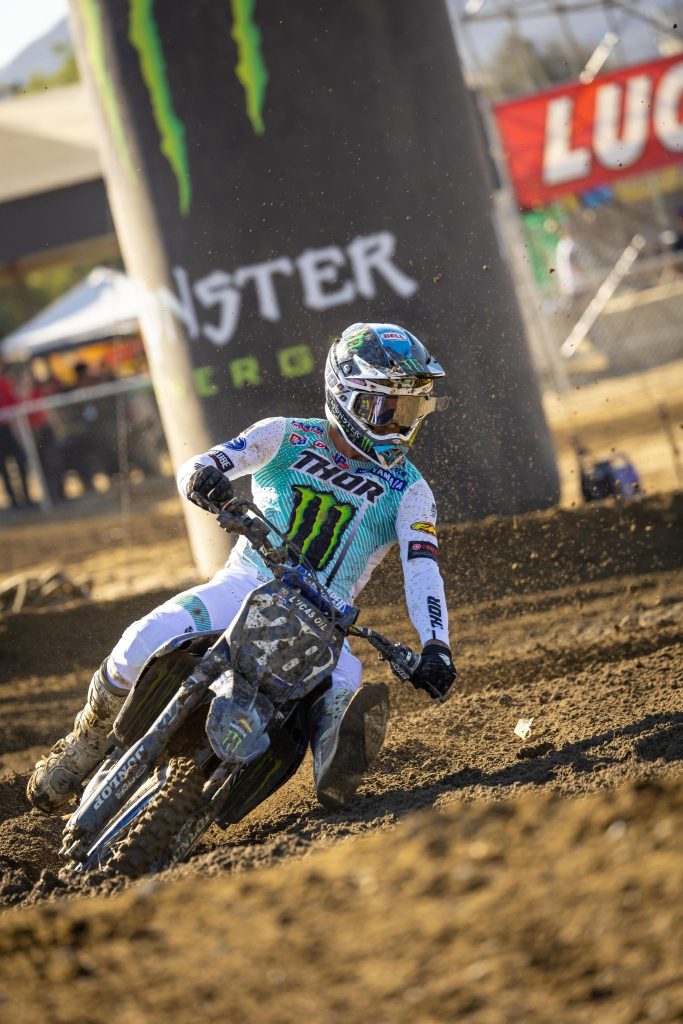 Christian Craig: Christian raced his last race on the Yamaha but will we see a better Craig come 2023? A new team and bike that could take some time to get used to and with Craig being the man in the whoops, will this new Husqvarna hold him back? I personally don't think so but it will be cool to see him on a new color and from what I hear, some new gear too!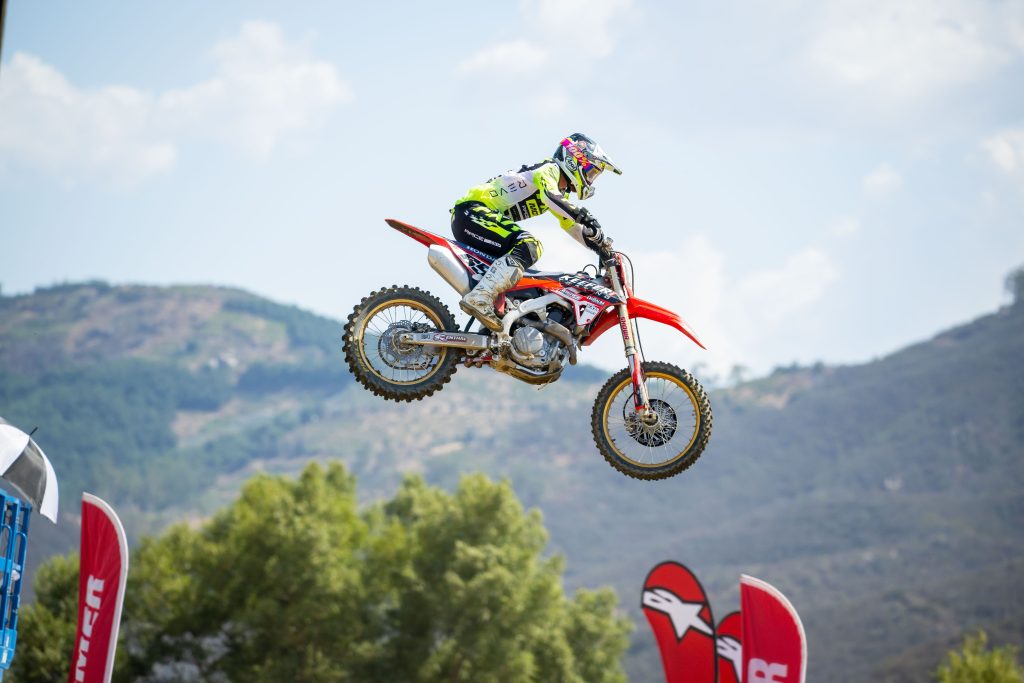 Grant Harlan: Grant asked if I had a bike and I said I do. He flew out and picked up the bike then proceeded to go 12-11 for 11th! I spent some time on the 23 Honda CRF450R getting some suspension settings dialed in and handed it over to Grant. He made the bike look good all day! From riding a Kawasaki all season to a Honda in one day is not an easy job, but he managed and rode great all day. All that was done to the Honda was some Factory Connection suspension with linkage, Pro Taper bars, Pirelli tires and a rider that has some heart! Pretty to be able to help a good kid. I try to teach my kid to be a good human and good things will happen. At Pala, my point was proven to him! Congrats to Grant and Troy Dog from Vurb Moto!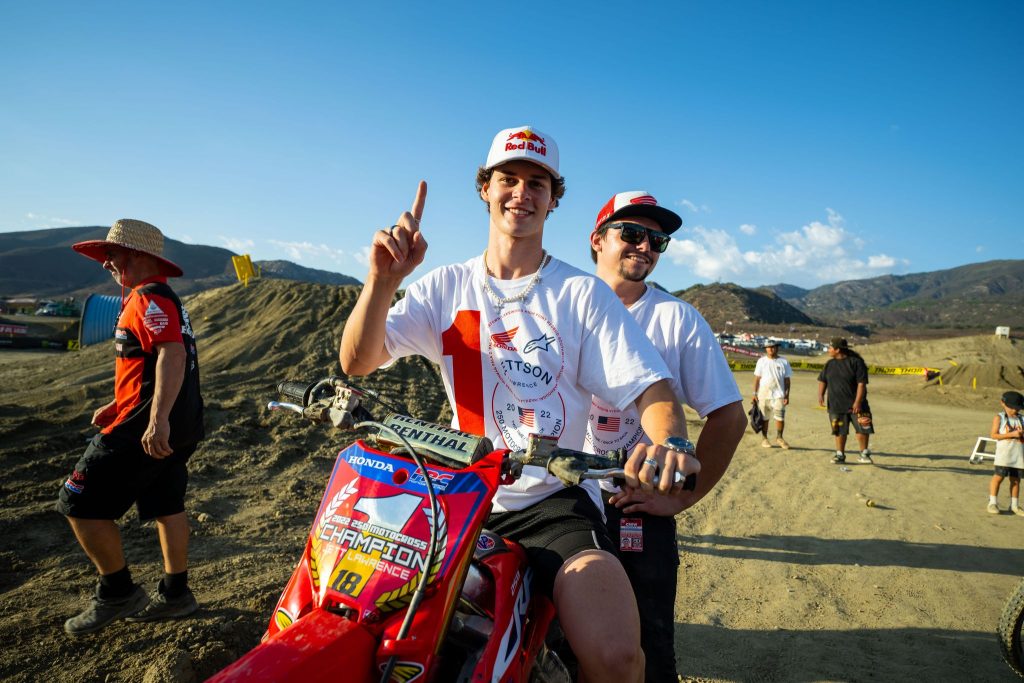 Jett Law: Not the fastest rider of the day but he makes it work doesn't he? Jett wins the championship and wins the day! Oh and he also got to bro down with Dennis Rodman! What a day for the Australian rider! Congrats to Team Honda and Jett for dominating the season!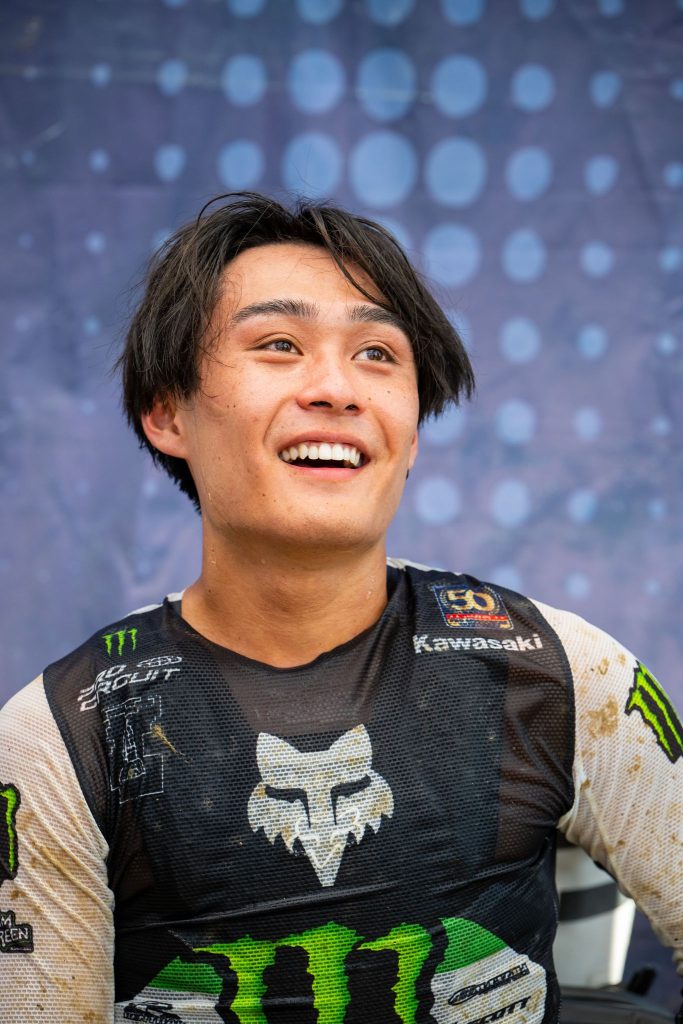 Jo Shimoda: Jo got fang banged (it's a True Blood reference and comes from what Weege said on the broadcast) from Hunter Lawrence but the kid comes back and kicks everyone ass the next moto. That's a statement.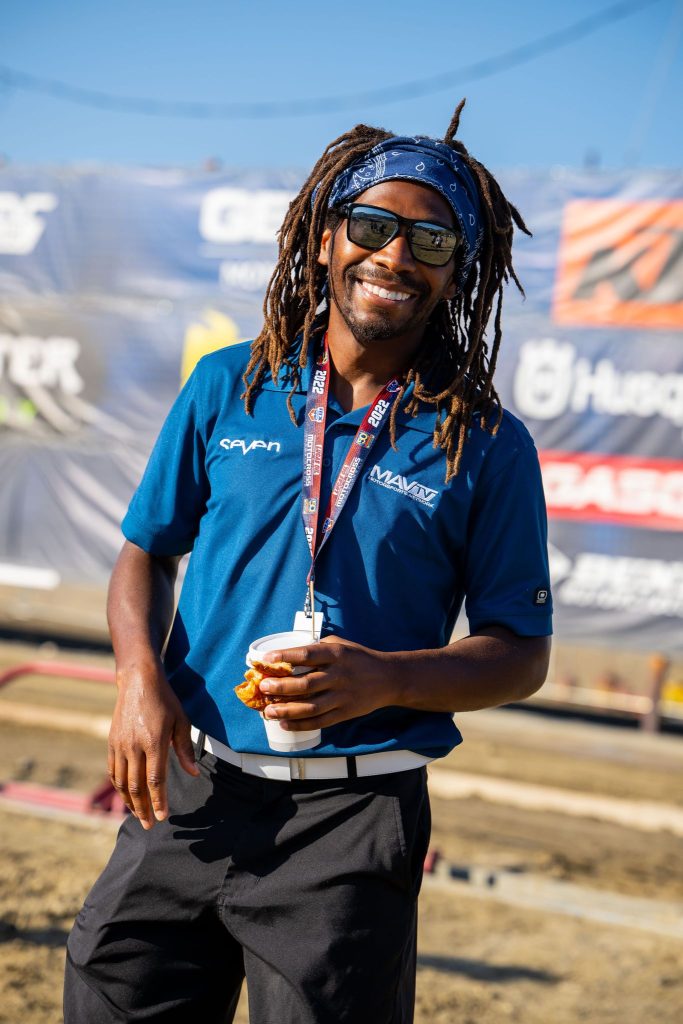 Saying Of The Day By Stew: "If Craig want to see his kids tonight, he better let Anderson through".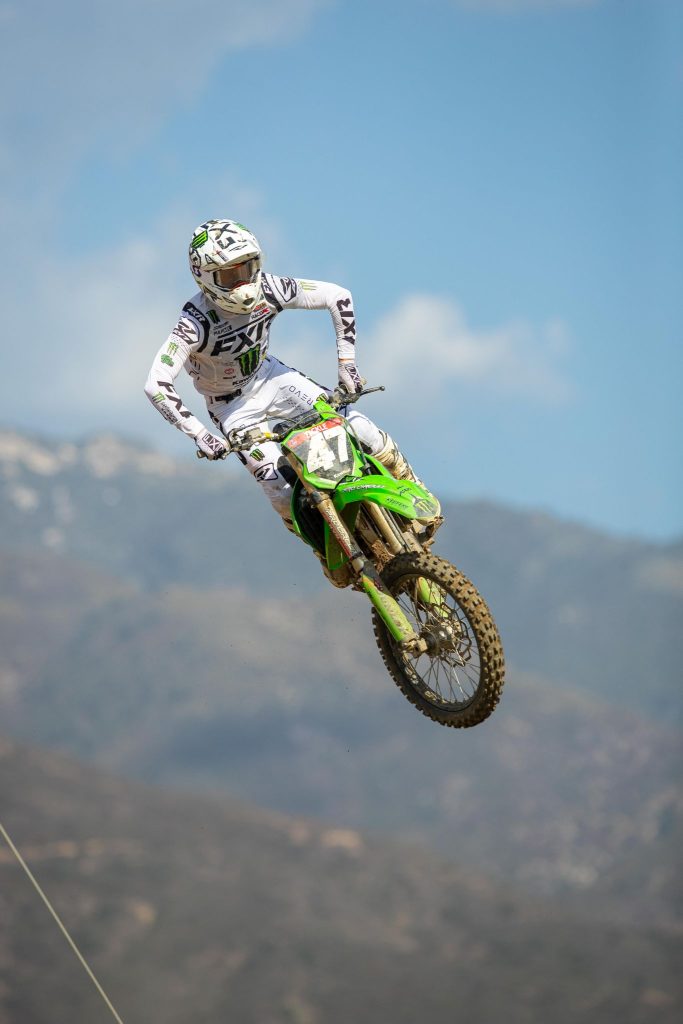 Combine: Aden got to race the Combine that MX Sports puts together for upcoming amateur A/B riders and he managed a 7th overall. I think he had top 5 speed as his third place qualifying indicates but the dude needs to stay on the bike to make that happen. Overall though, the event is ran smoothly and having riders like Broc Tickle, Chad Reed, Broc Glover among others really makes these kids learn more than if their parents or even their own trainers tell them what to do. Kudos to all the staff for making Aden's day eventful and fun! He said that the Combine was the funnest race he did all year. TO me that is saying something!